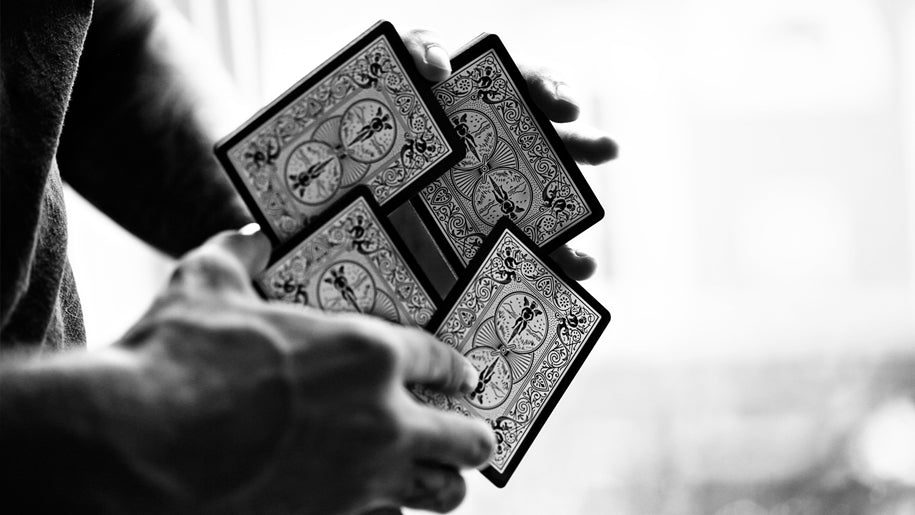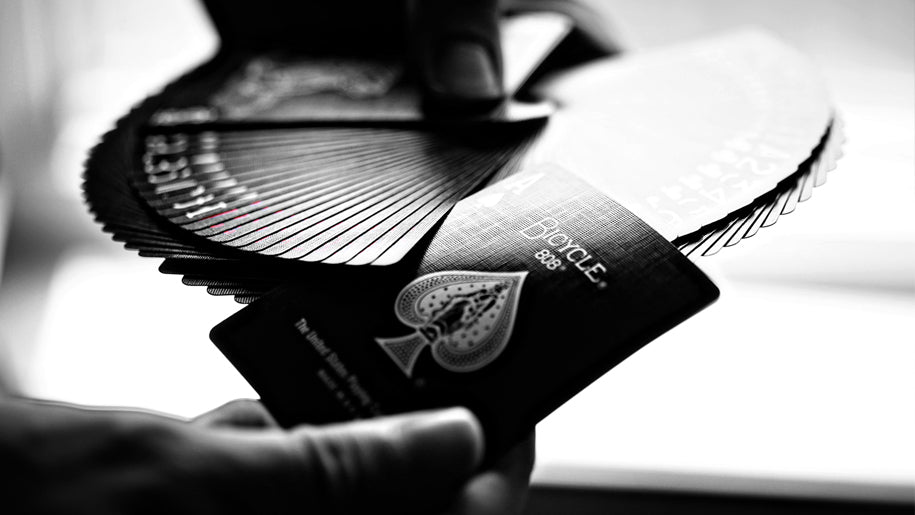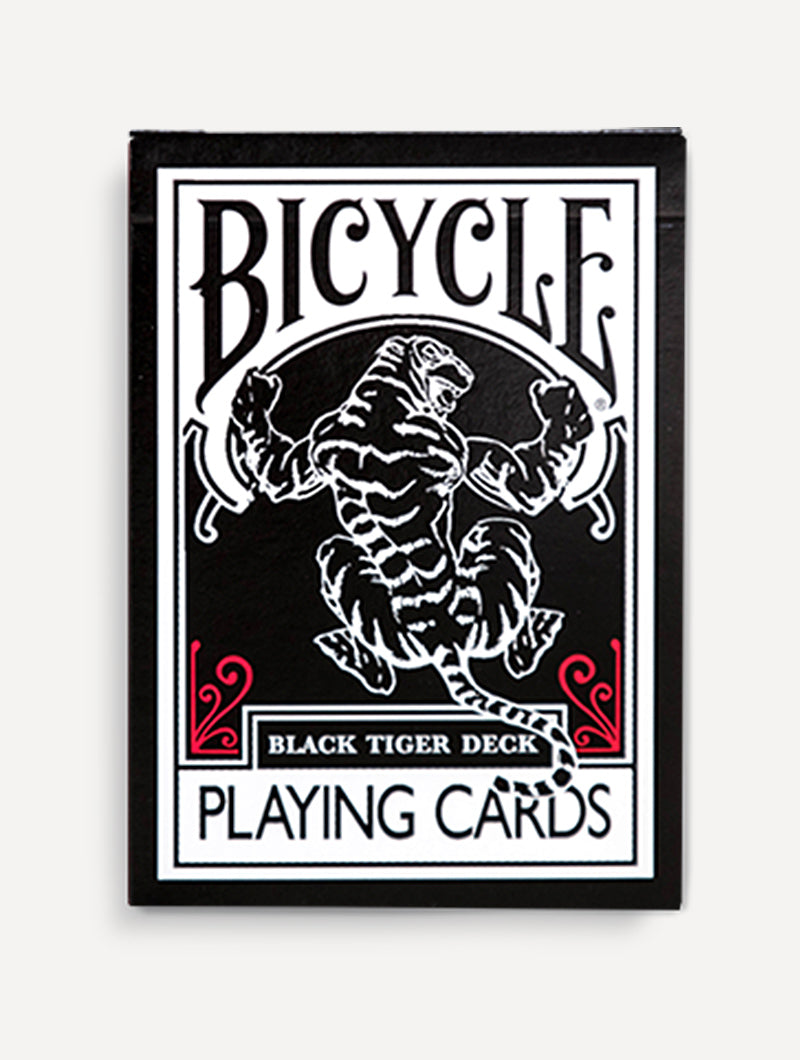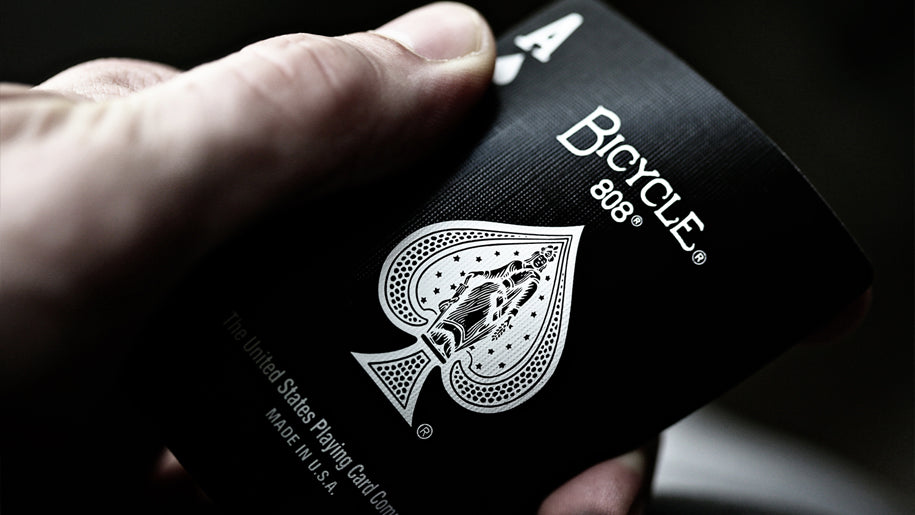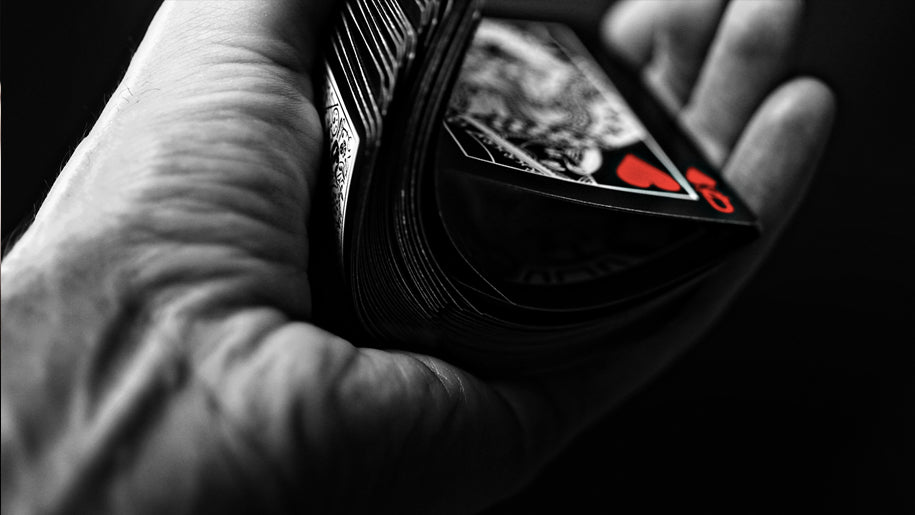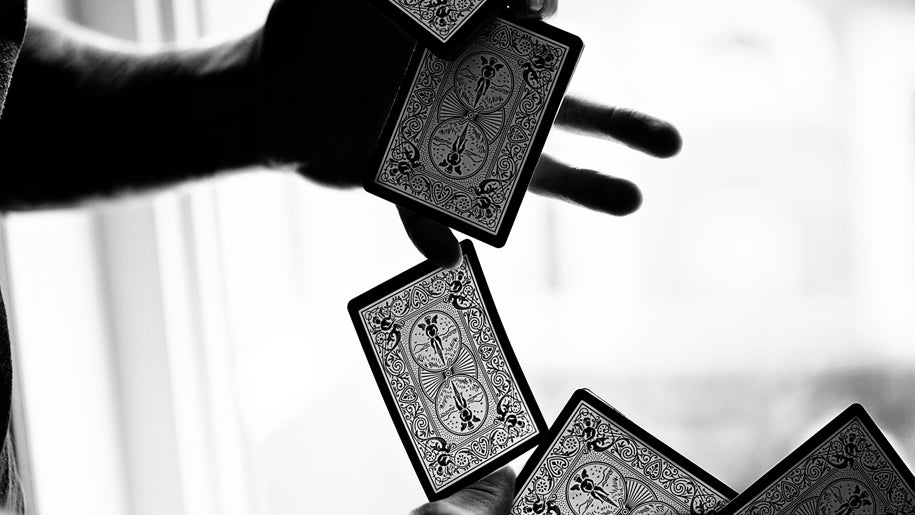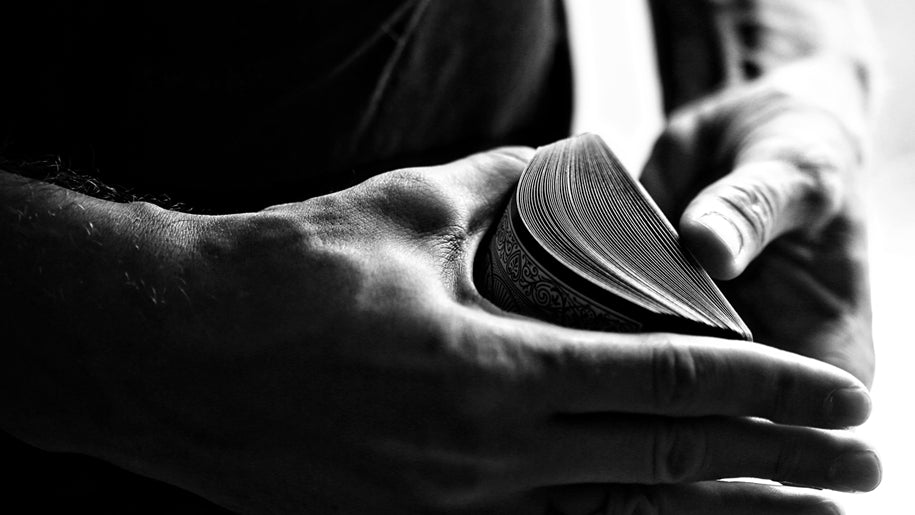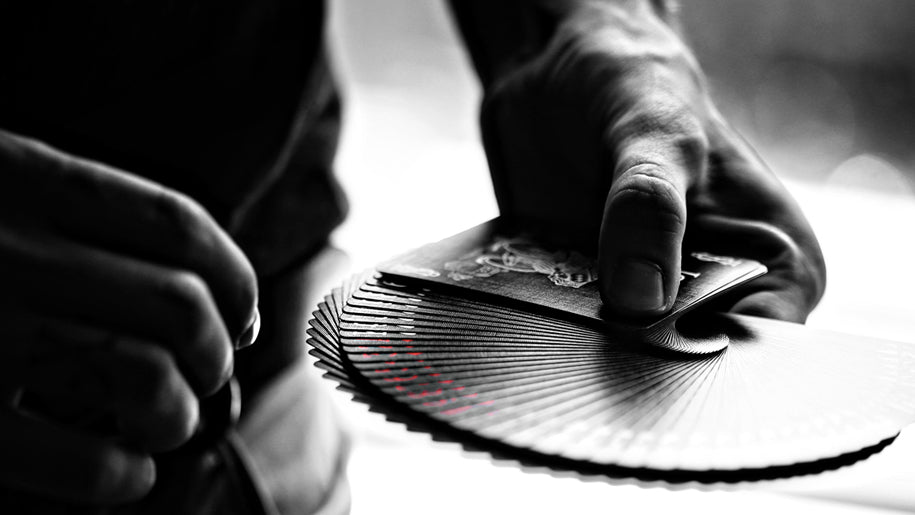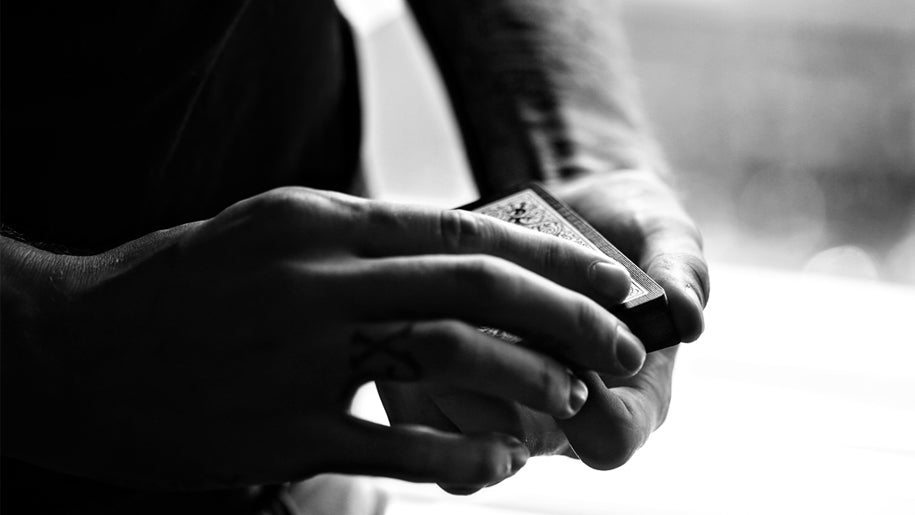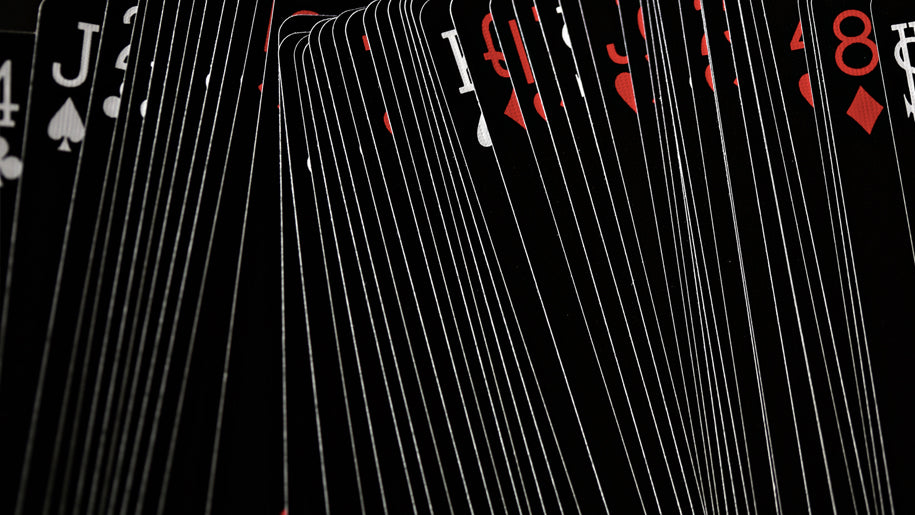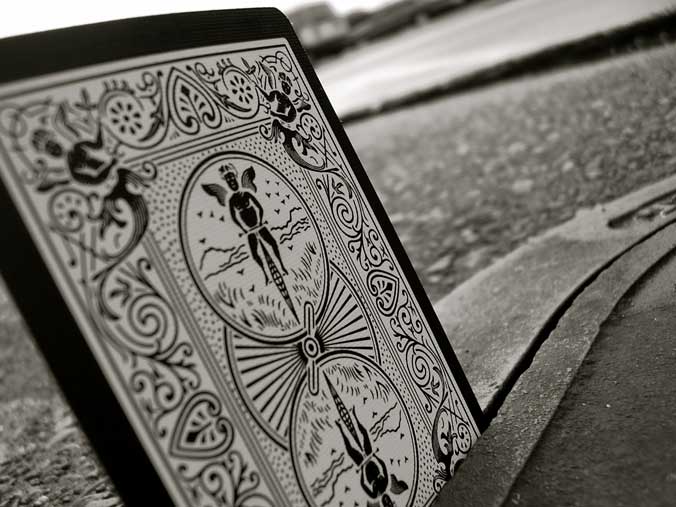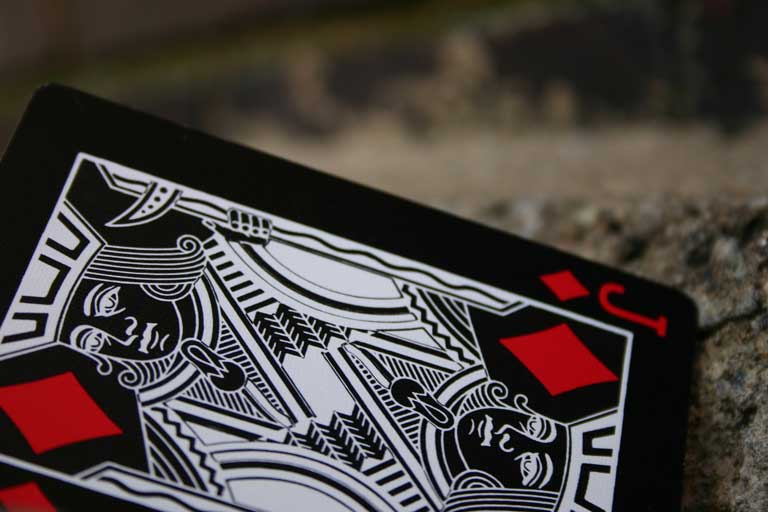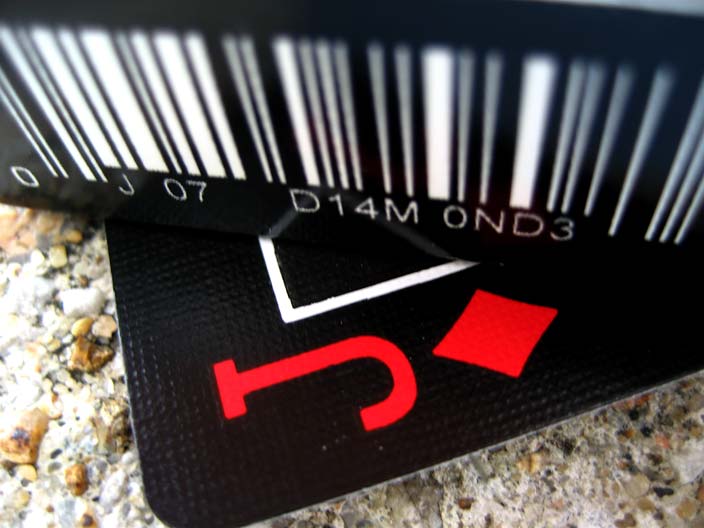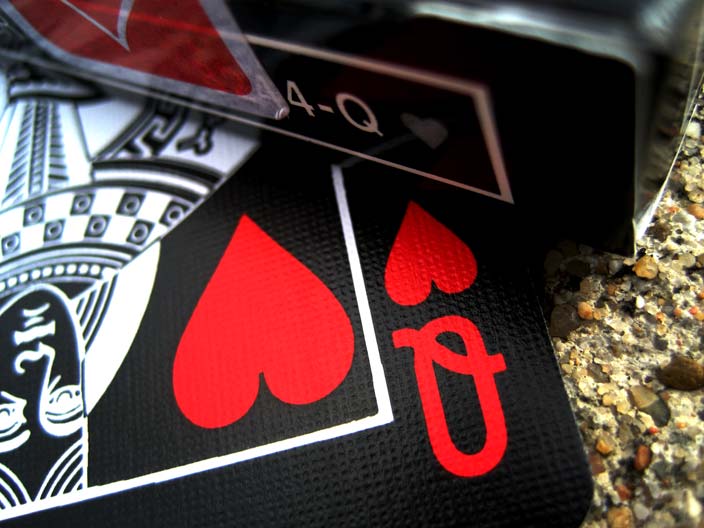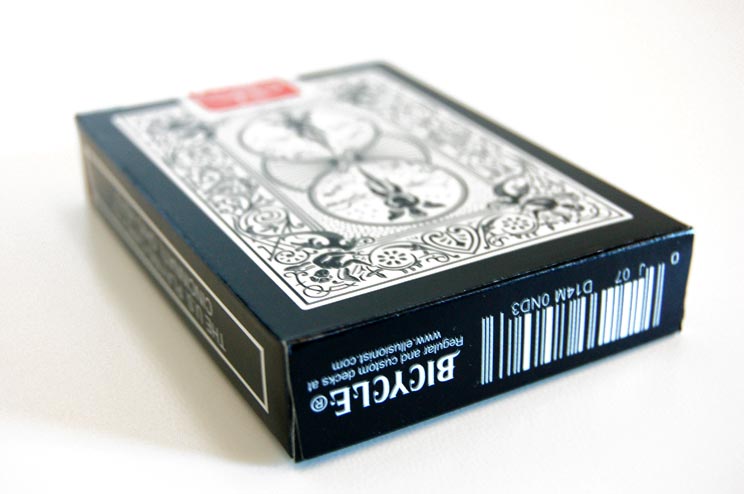 Bicycle Black Tiger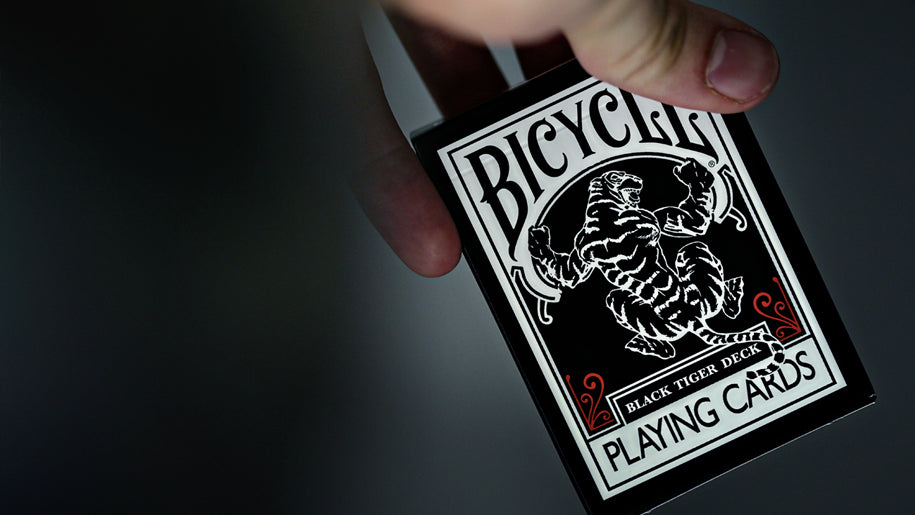 Everything about the deck screams HIGH-IMPACT.
The visual impact of the cards is startling. Voodoo, witchcraft, burned and blackened cards... mere concepts come alive with reverse image cards.
They're gritty, they look incredible, and they're just one more factor that will make those spectators remember you.

No deck has ever had an impact like this before. This is the deck that started it all. No magician ever had seen a deck like this before, let alone held one. The first run of these special edition Tiger decks completely sold out within 96 hours. Now, over 10 years later, Ellusionist is still a leader in the industry we SINGLE HANDEDLY CREATED.
This product is rated 4.8 of 5.0 stars.
It has received 100 reviews.
My favourite deck PLEASE RESTOCK
This is my favourite deck of all time. I even use it in my professional gigs at weddings. PLEASE RESTOCK IT 🙏
Still one if the best black deck
I still love the design of this black deck spectator love to examin it. It is smooth and feels great
Very nice
Nice package, short shipping delay although im in France
Black tiger deck
It's a great deck of cards love the color scheme and the build quality
Black tiger cards
SUCH GREAT CARDS!! Definitely great quality
The deck that changed the game
This deck single handedly changed the game. Great in anyones collection. I like how the red cards are red. Some black decks print all their cards the same color. The contrast on this one is great. Only problem i have is the black on the tuck and cards come off after some use. But for the price you cant beat it.
Bicycle Black Tiger
I love this deck. The black-oriented color scheme really pops in a way I haven't seen on similar products. I only use decks for general playing, not cardistry, but the deck has a smooth, consistent feel and it deals wonderfully. I would recommend this deck for anybody wanting an understated-yet-interesting look to their cardplaying.
Pretty cool
My husband loves negative or reverse card colors. He was more impressed with the Fathom deck but he loves collecting the different decks so it was a nice addition to his collection.
Kerry
Good playing cards and also good for cardistry. Very good designs and colors, although the side of the cards had some discoloration they still handle very well.