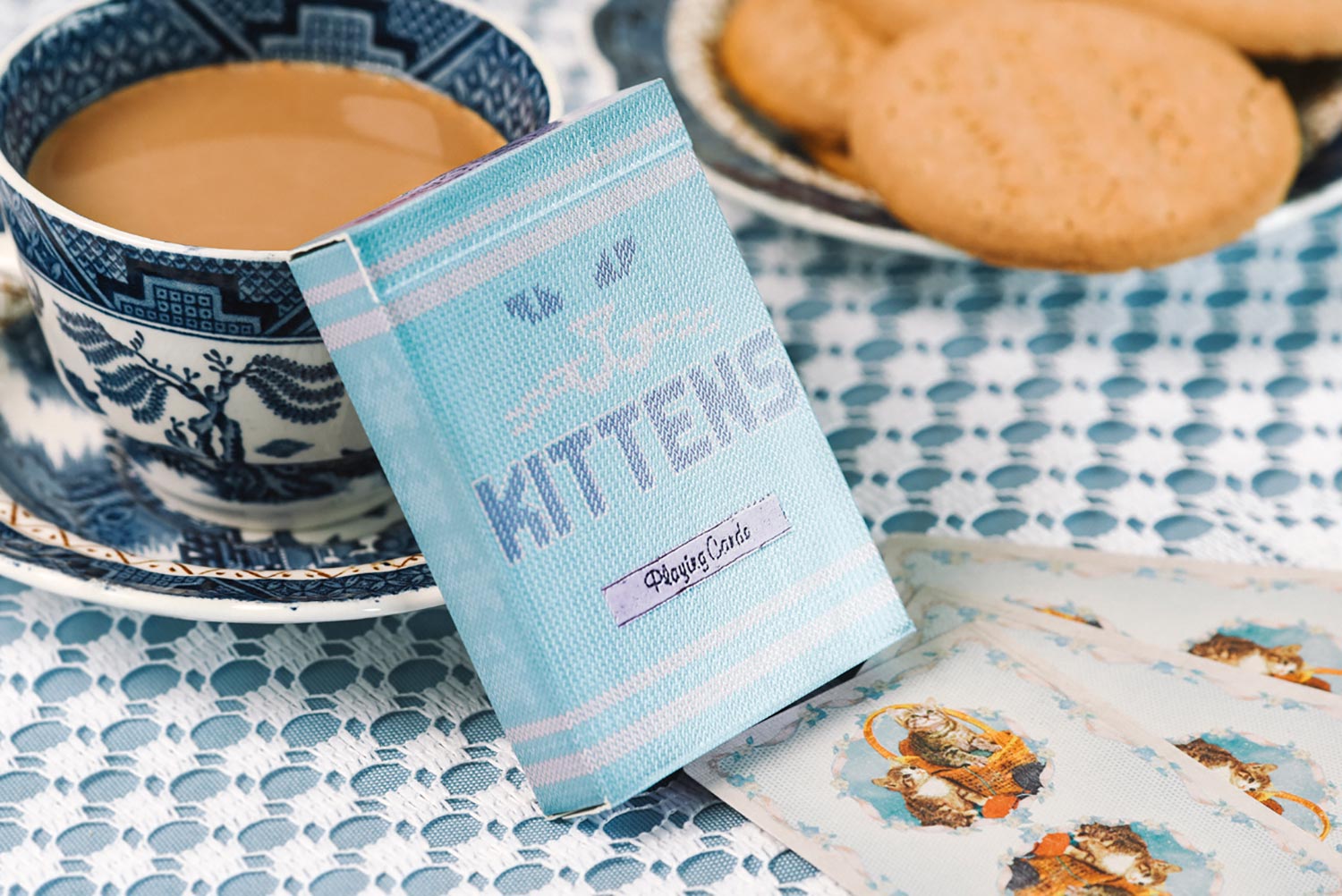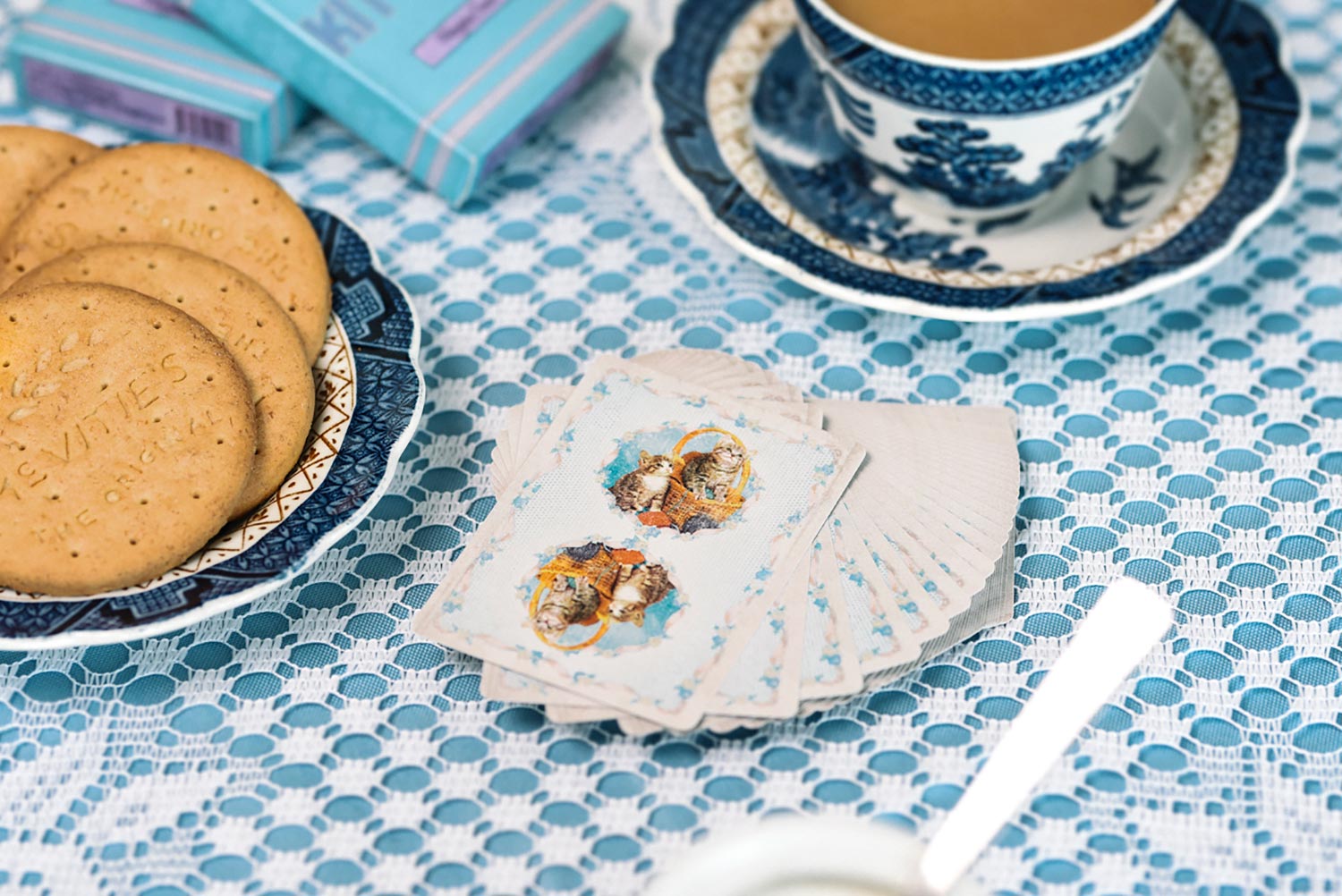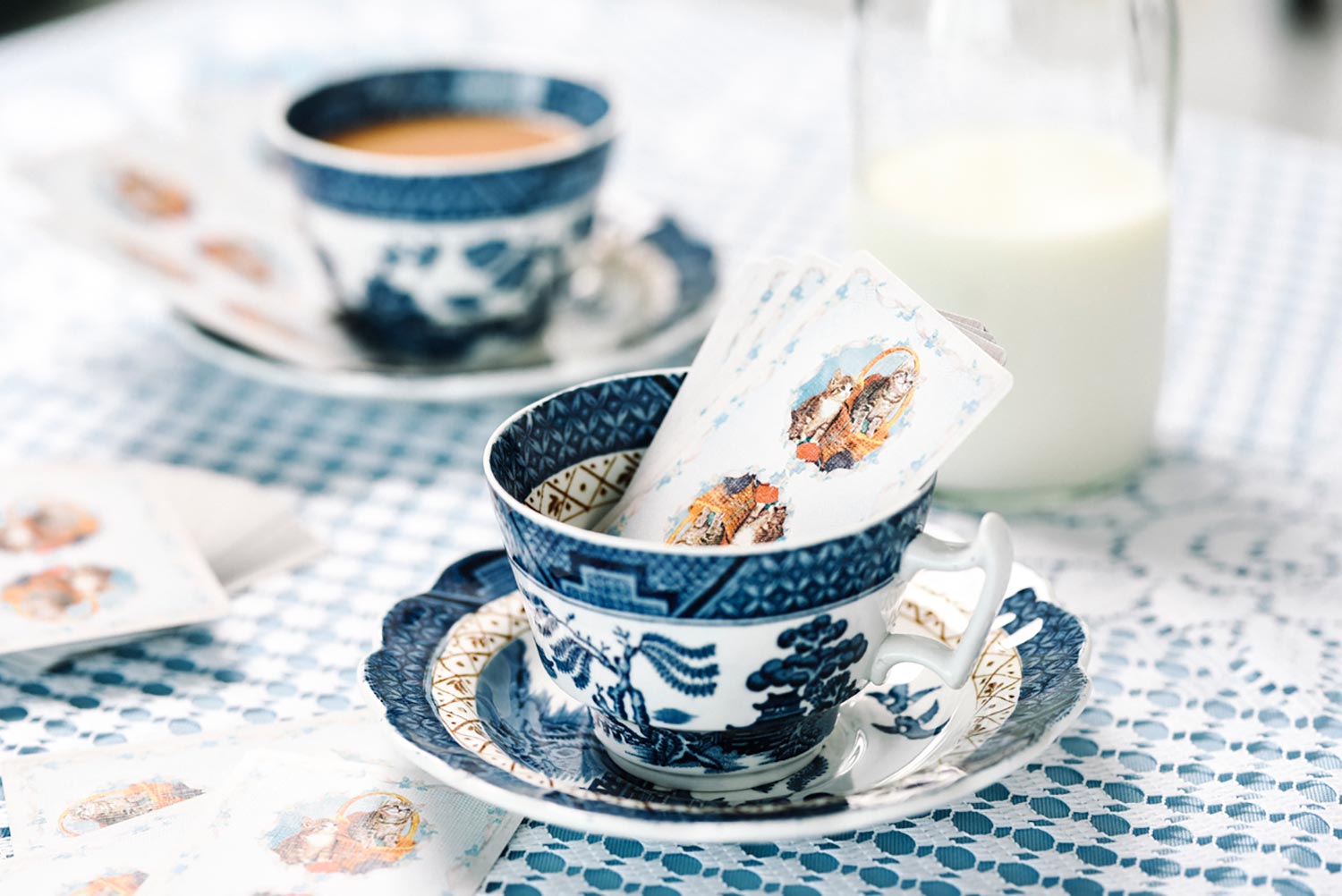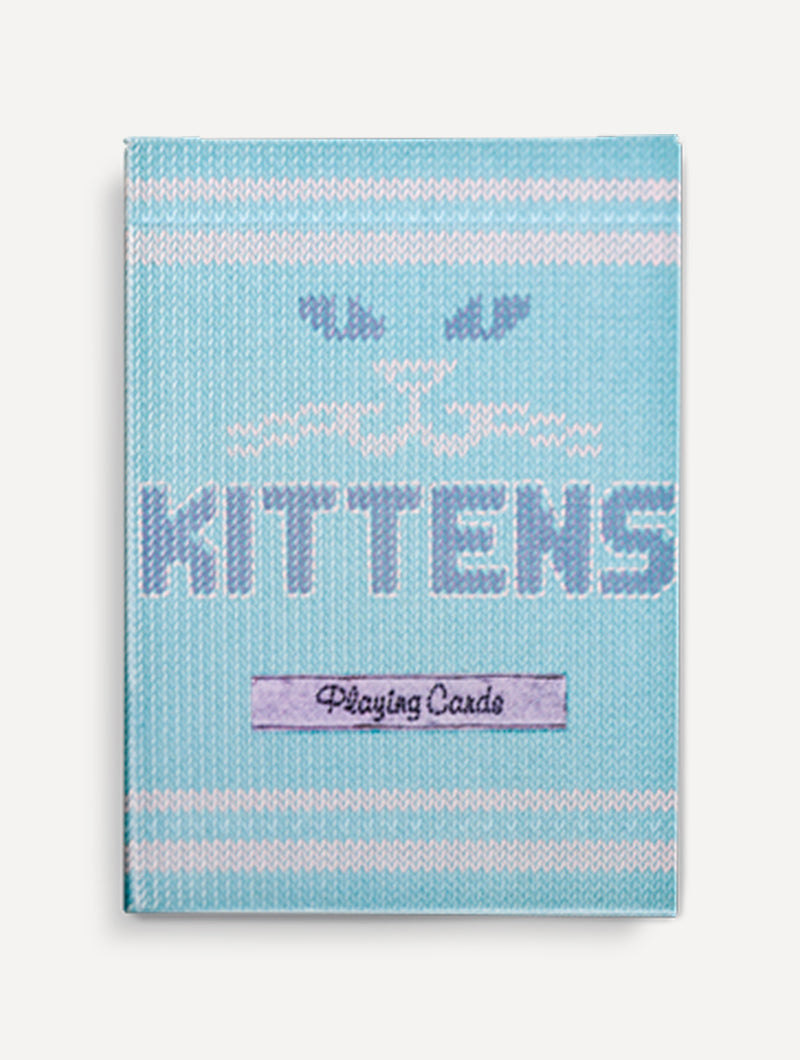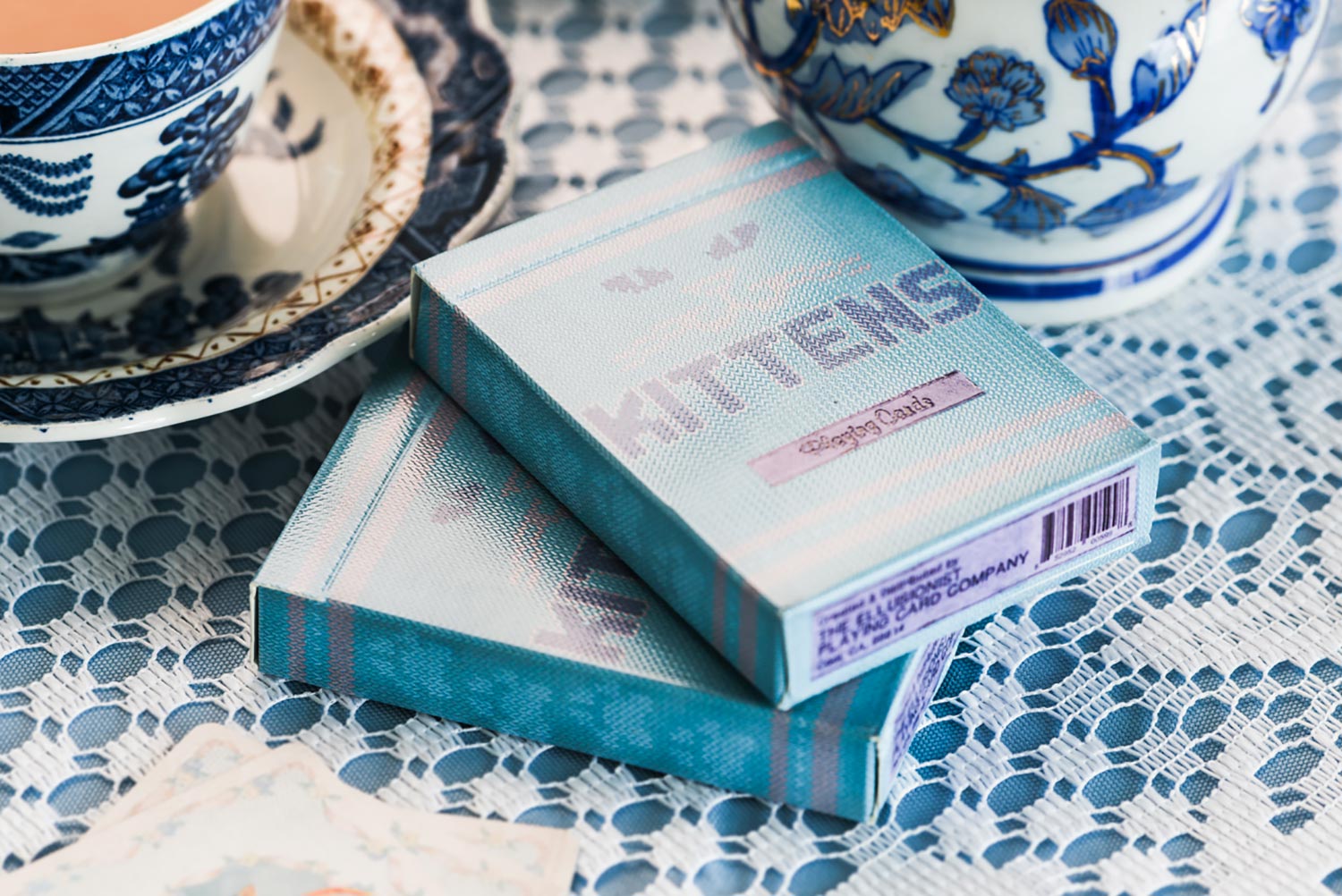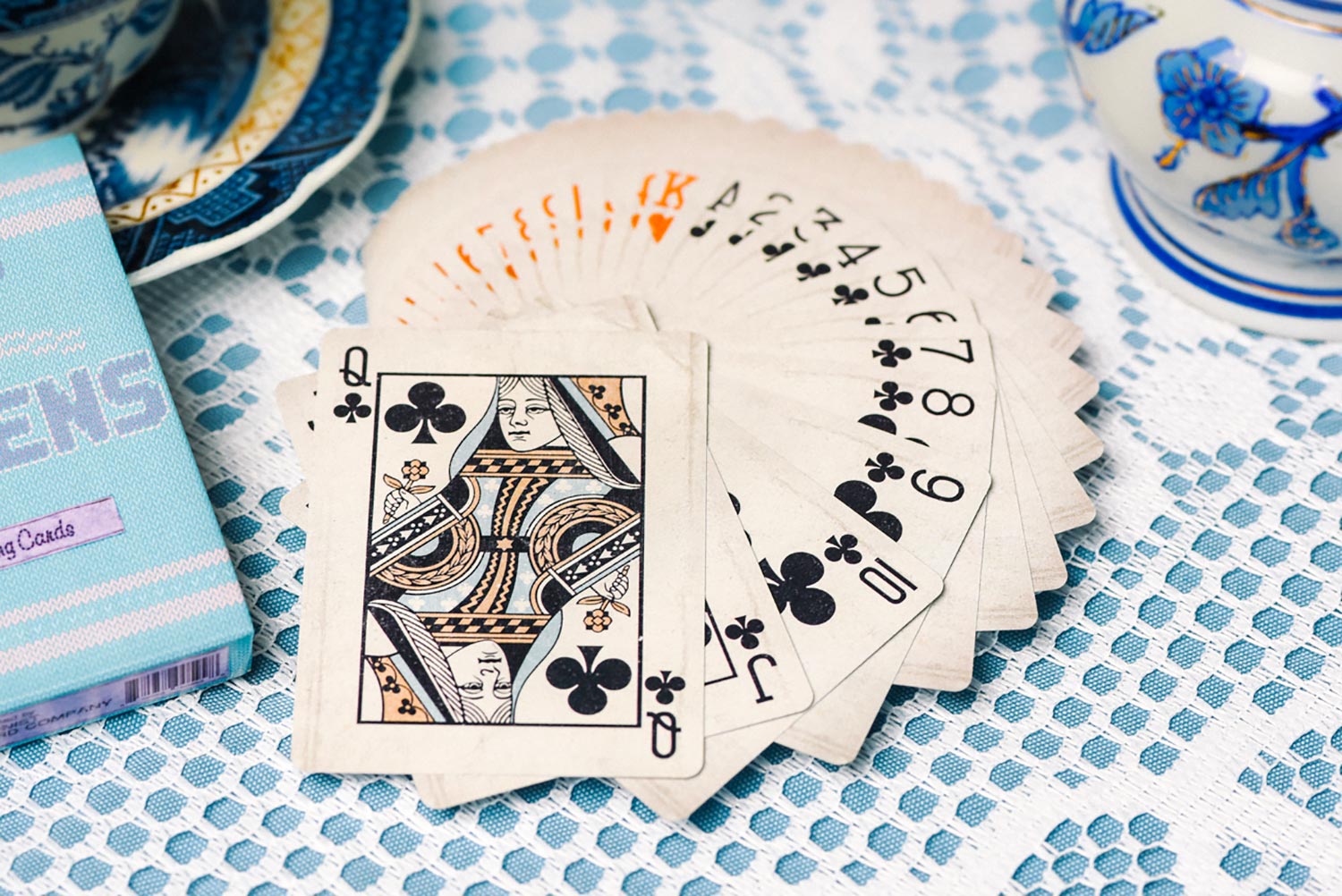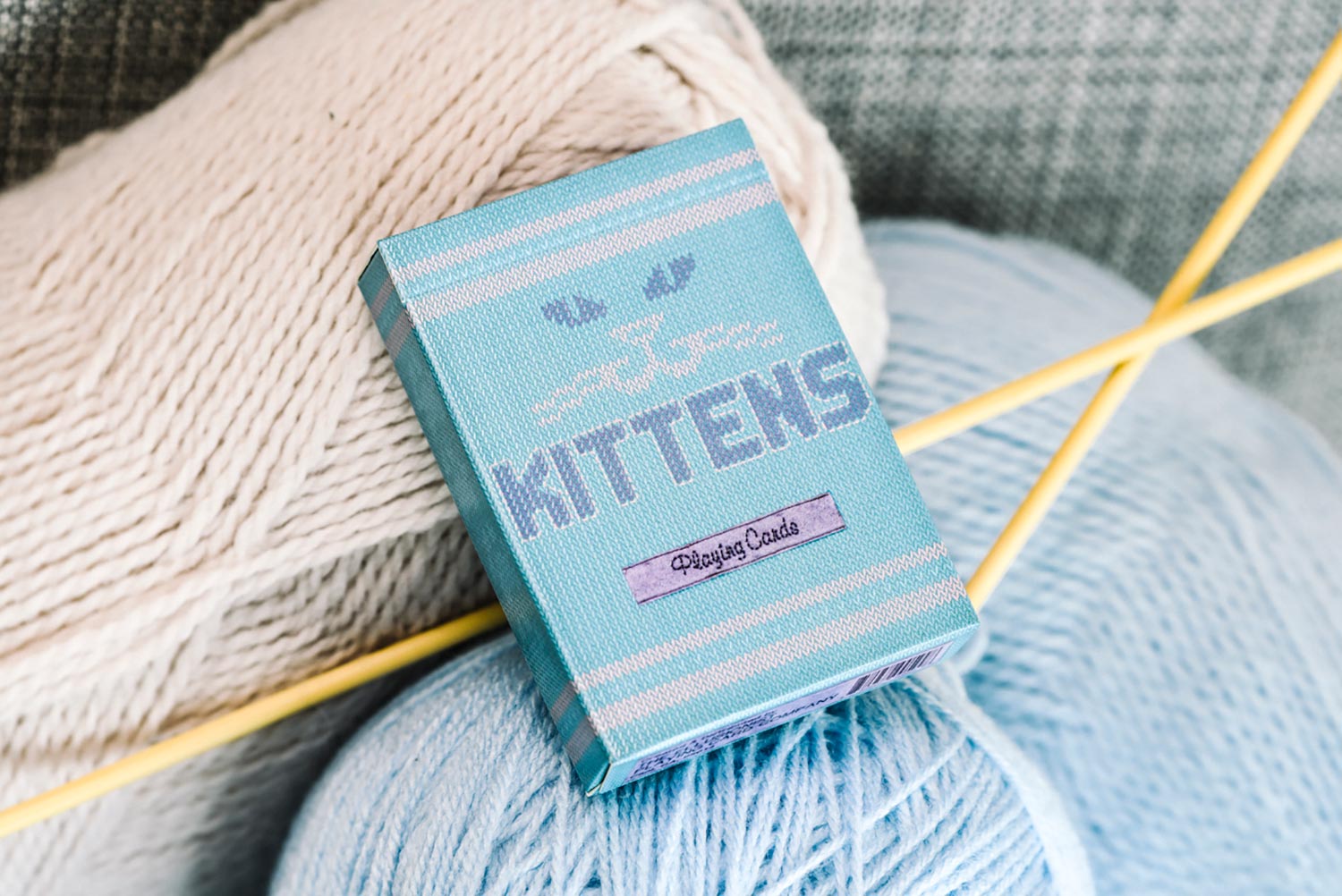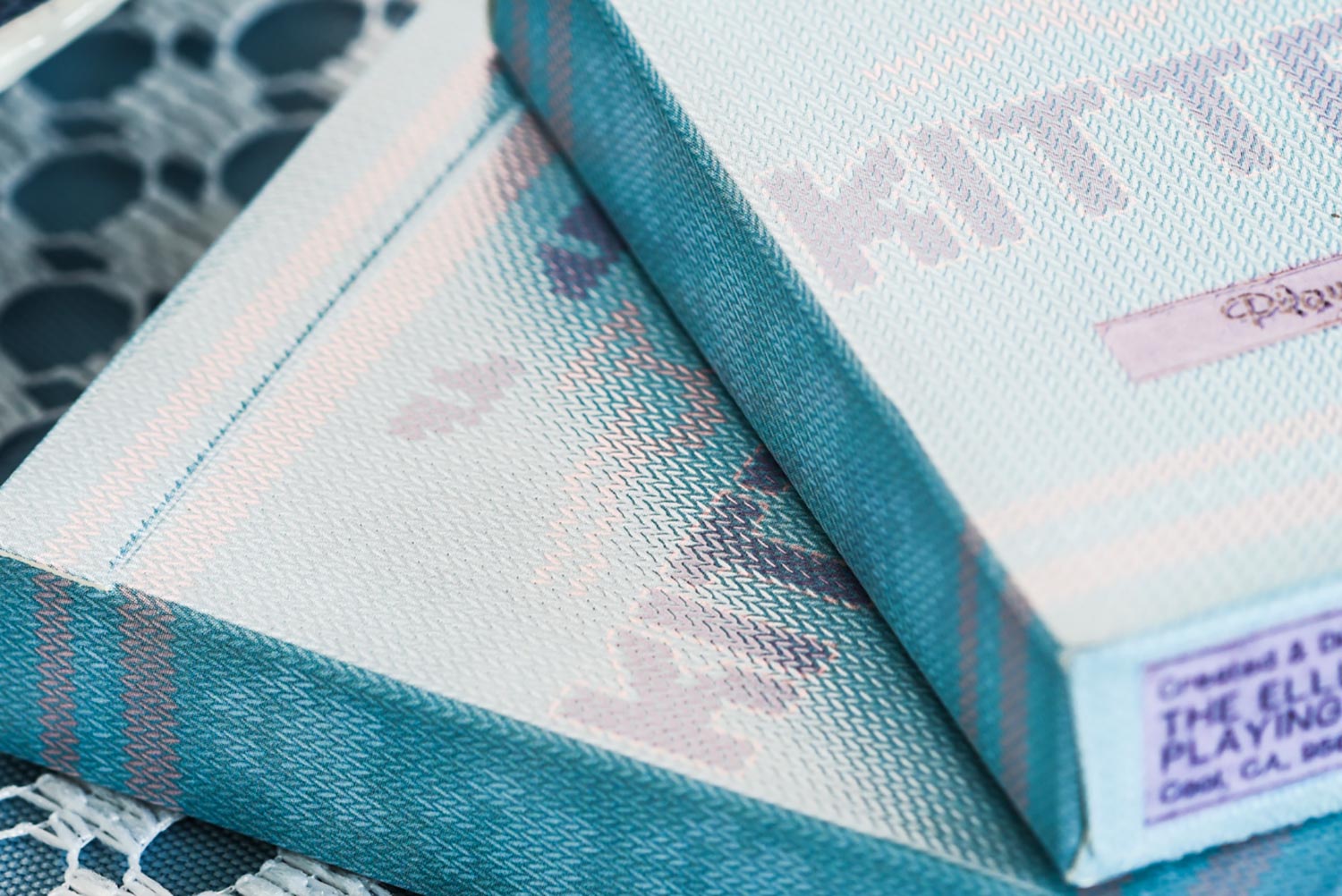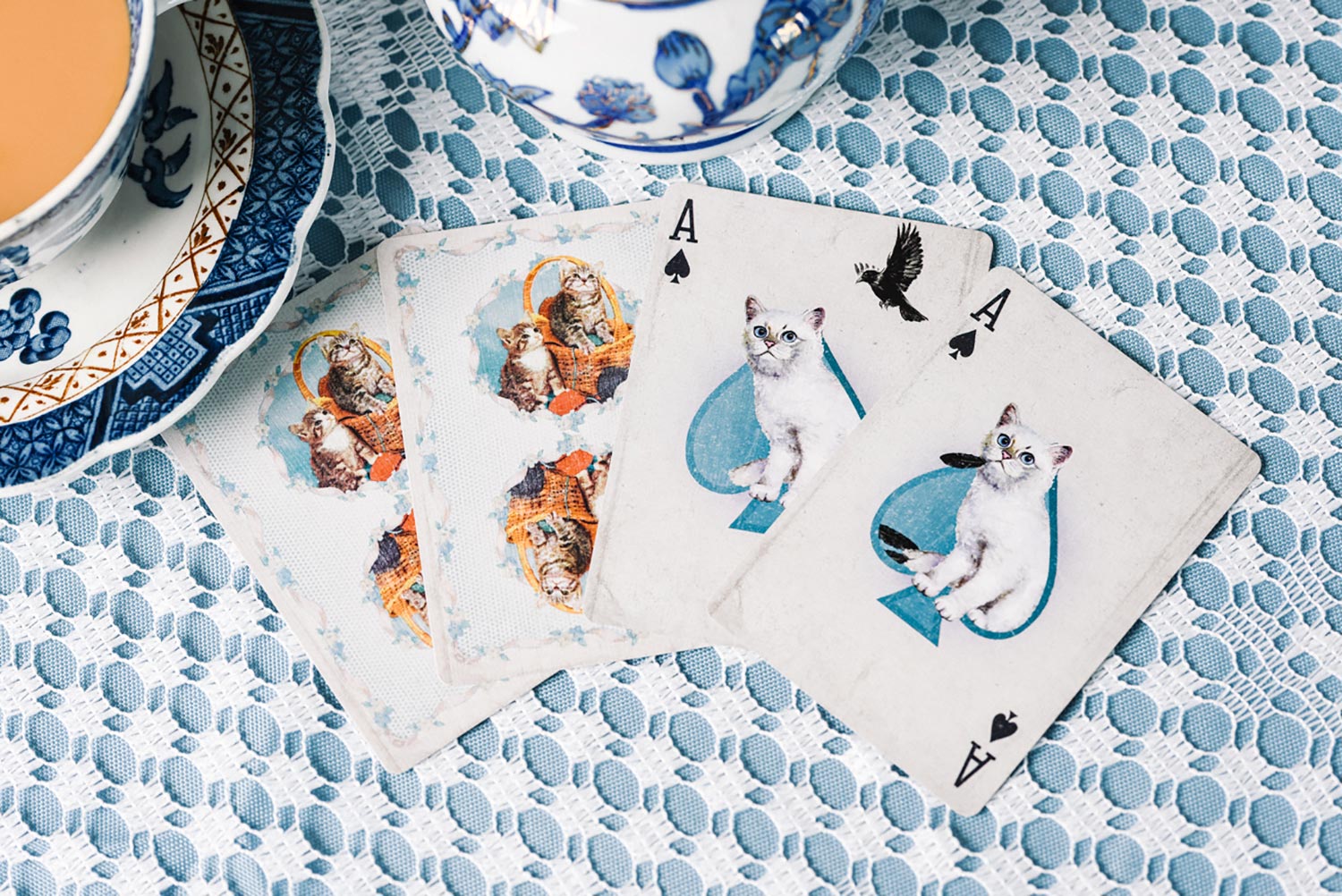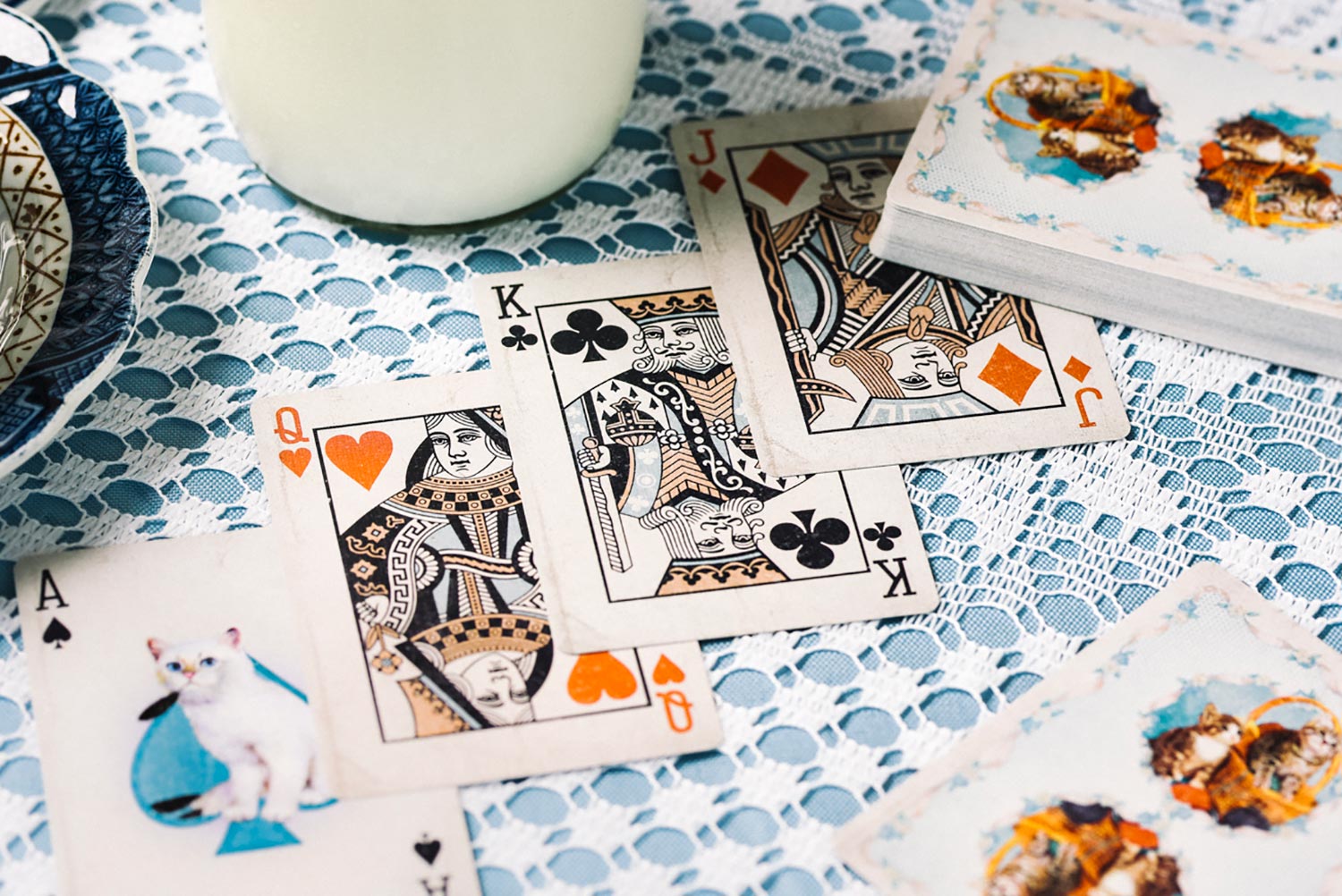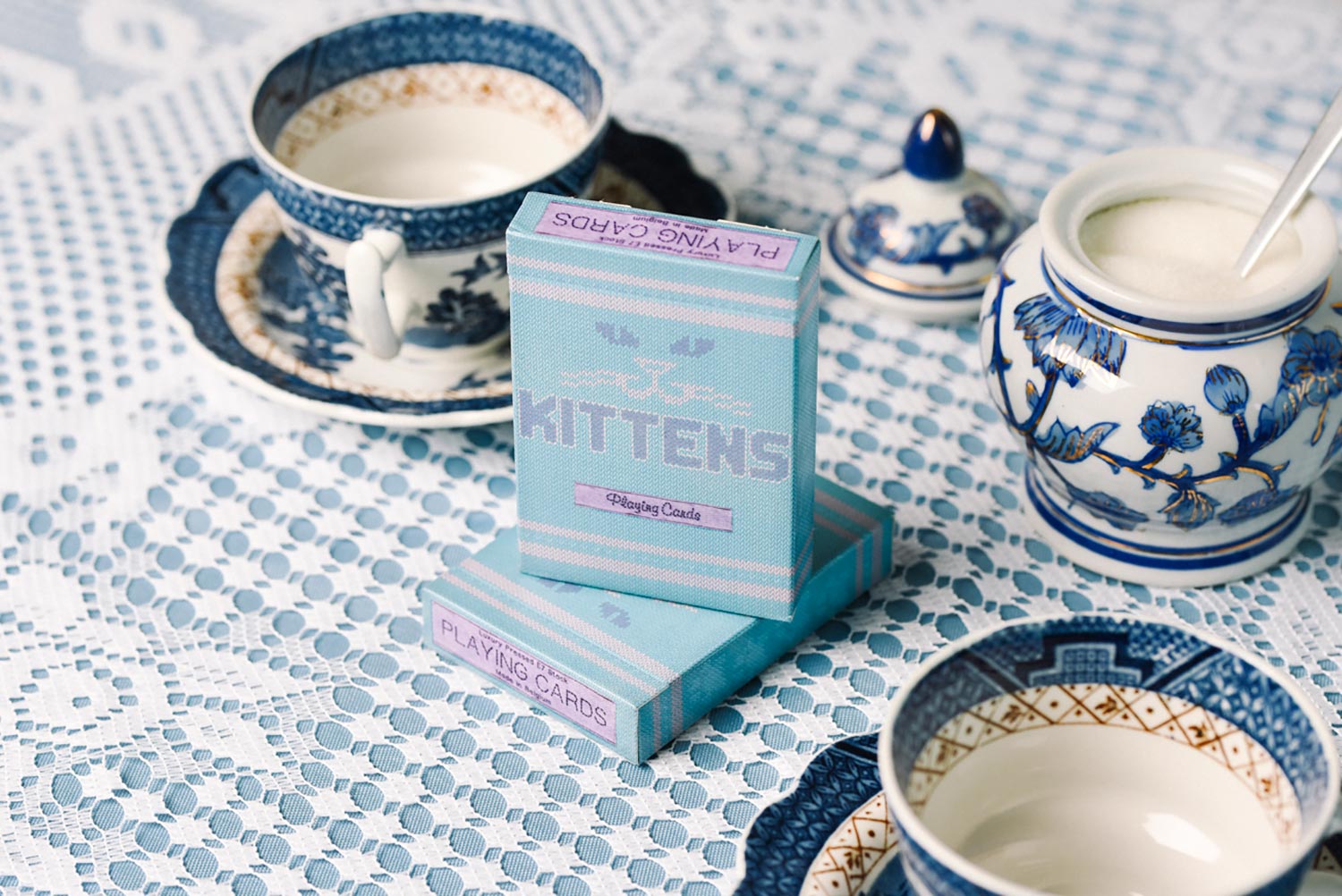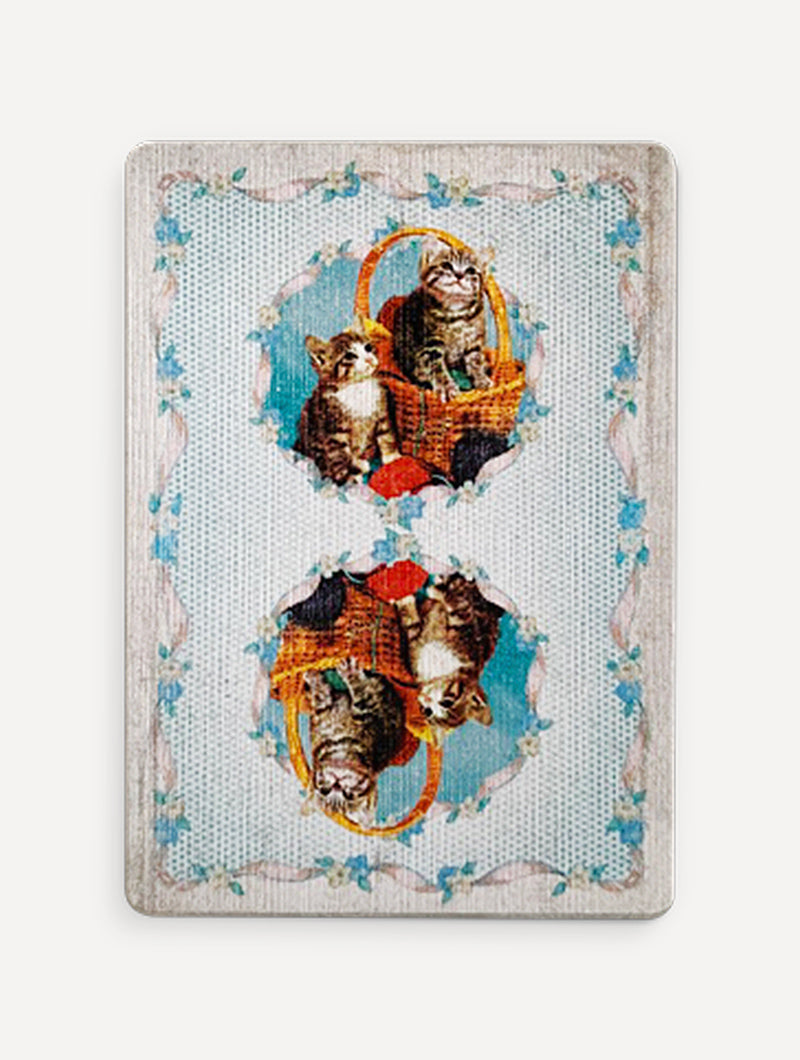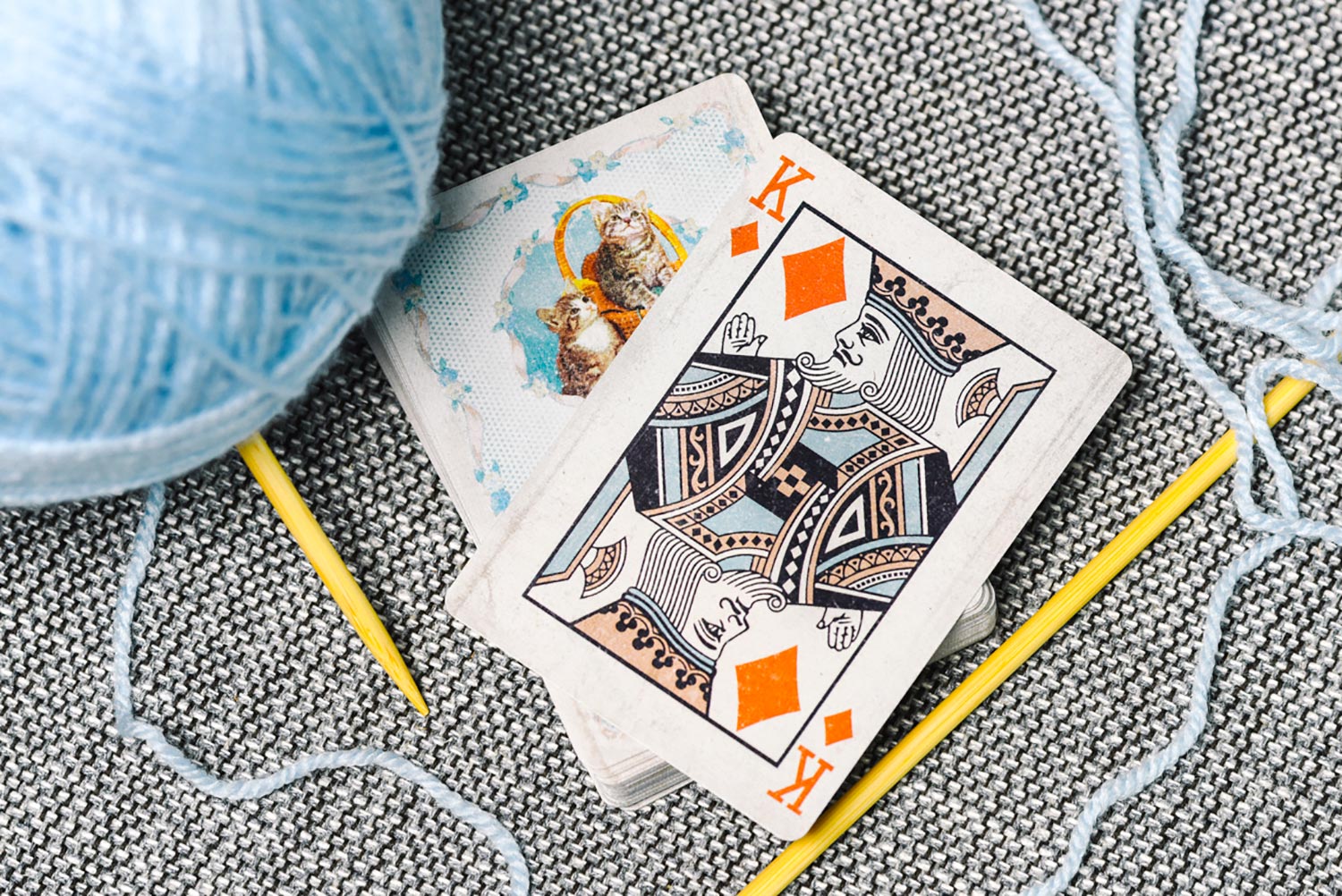 Blue Kittens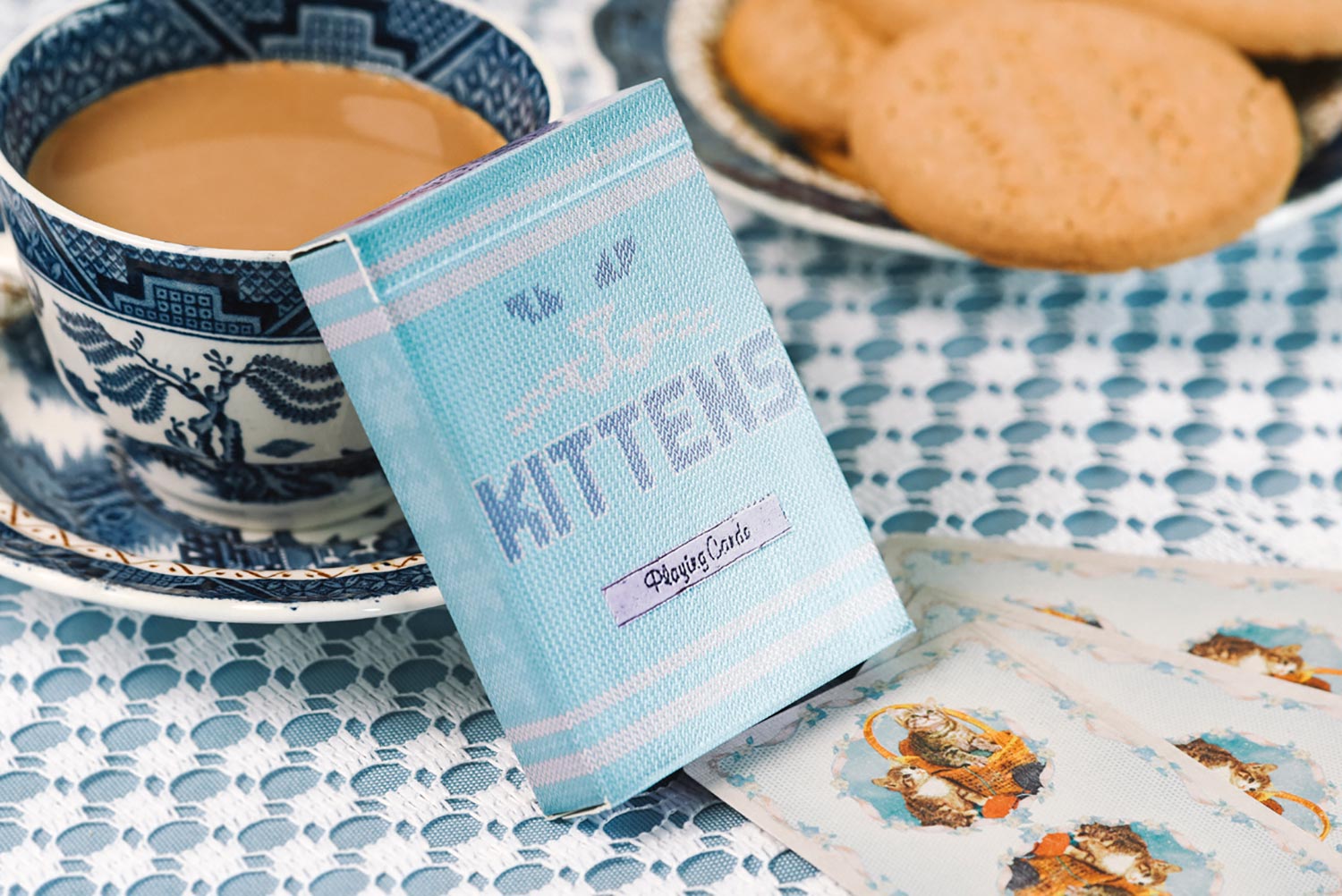 Printed on luxury pressed E7 stock by Cartamundi.
*NOTE*
When printing these the markings on the diamonds were applied backwards in their sequence.
This means you won't be able to use the covert markings to read any diamond card selected with accuracy.
All the other markings are fine, functional and unaffected. Just Ace to King of diamonds.
If you weren't using these primarily as a marked deck, then you won't notice the difference.
They still handle incredibly well and were printed on our new, sought-after E7 stock. Luxury in a box.
This product is rated 4.8 of 5.0 stars.
It has received 41 reviews.
So cute and sleek
love the first two cats I wanna cry. I won't spoil the surprise but its the cutest thing. Sleek cards, easy to shuffle.
Incredible!
They're beautiful, gaffed! and feel great!
Just amazing!
I really love cats and kittens, so I really enjoyed this deck! The gaff cards are a very nice addition that allows really to expand the trick routines.
Awesome cards!
First of all the quality is great. The deck is really full of little funny secrets. You get so much more than just a Deck of cards. And most of all, CATS, everybody loves seeing them!
Prrrrrrrrfect
Cool deck of cards for cat lovers
Blue Kittens
As soon as I saw these on the website, I knew I had to order them. I was very impressed with the quality of the way the cards handle. The artwork is unique and very well done. Order these before they sell out!
Nice cards, very fast shipping
i bought a bunch of discounted decks, they were shipped to me in italy in just about a week, the decks are perfect and very high quality.
would buy again.
Slick cards
These cards have excellent playability and feel like a deck far more expensive.
Worth It
I am not a "card collector" but this deck was unique enough to pick up. It comes with some quality gaffs for those interested in that. I love the feel and in the 4 days I've been carrying them, I am constantly getting asked "What is that on those cards?" Perfect conversation starter that leads to great magic.