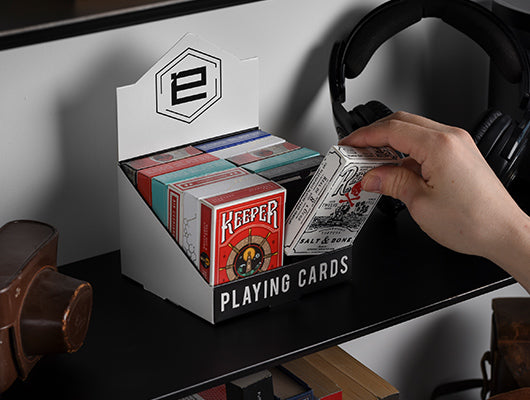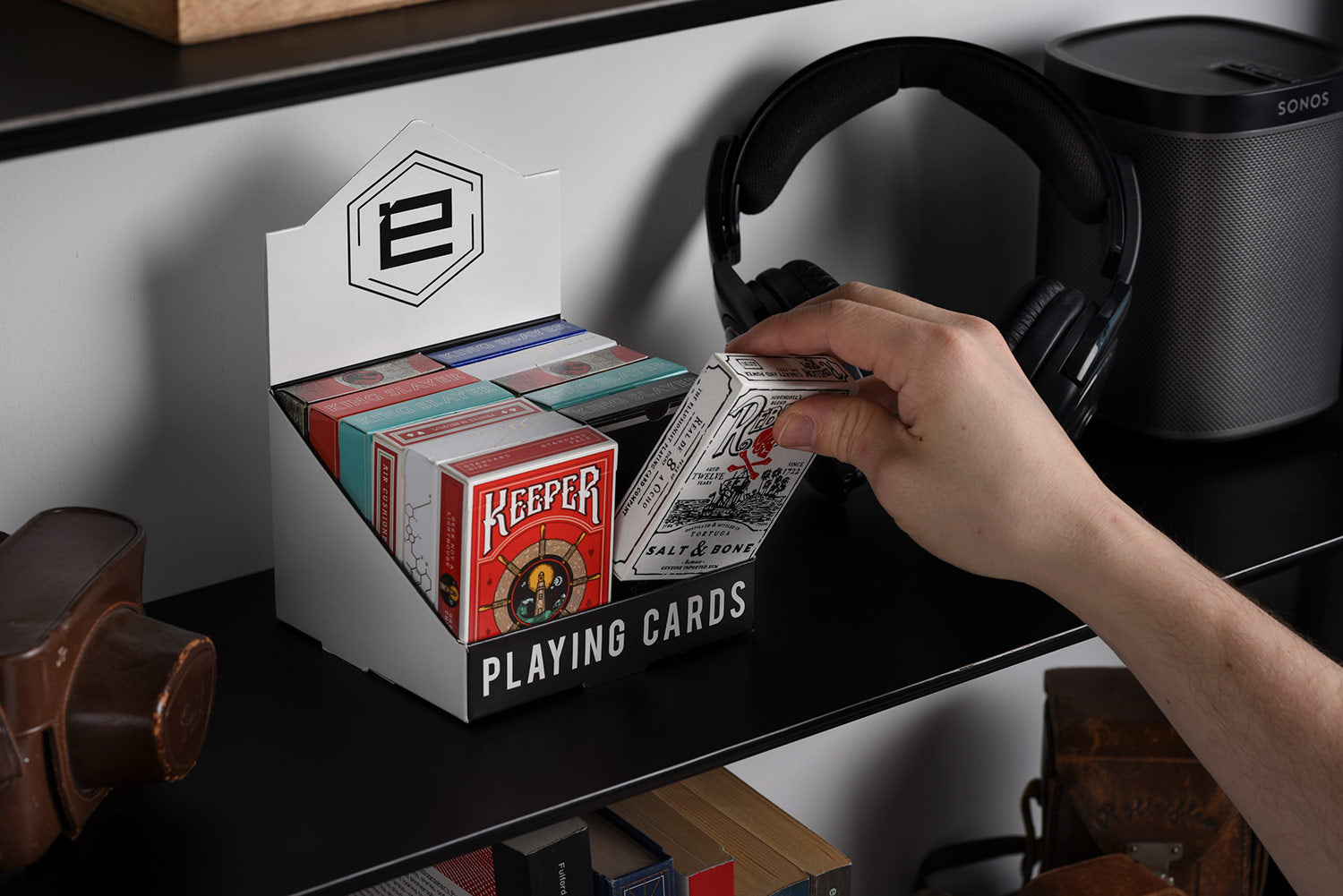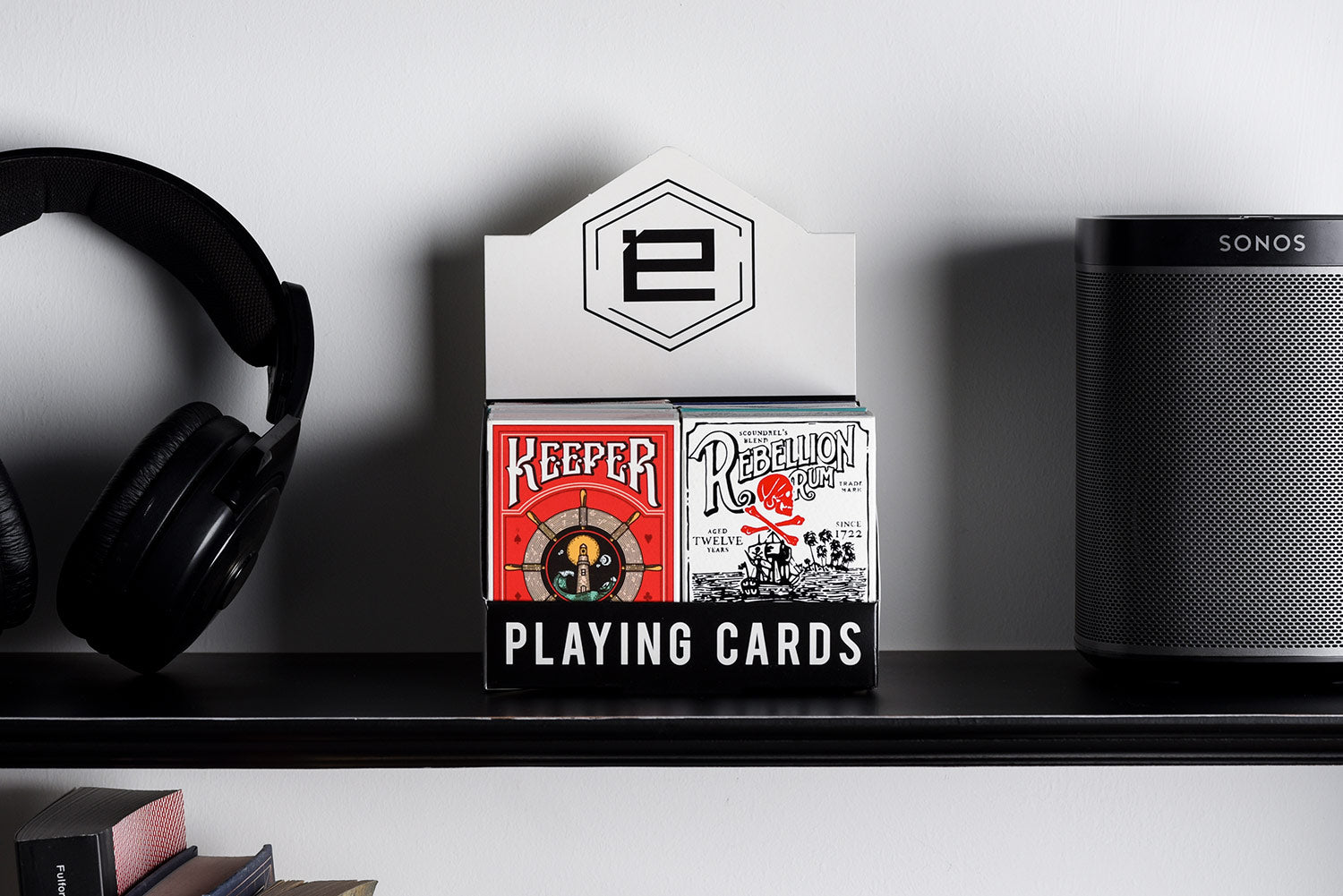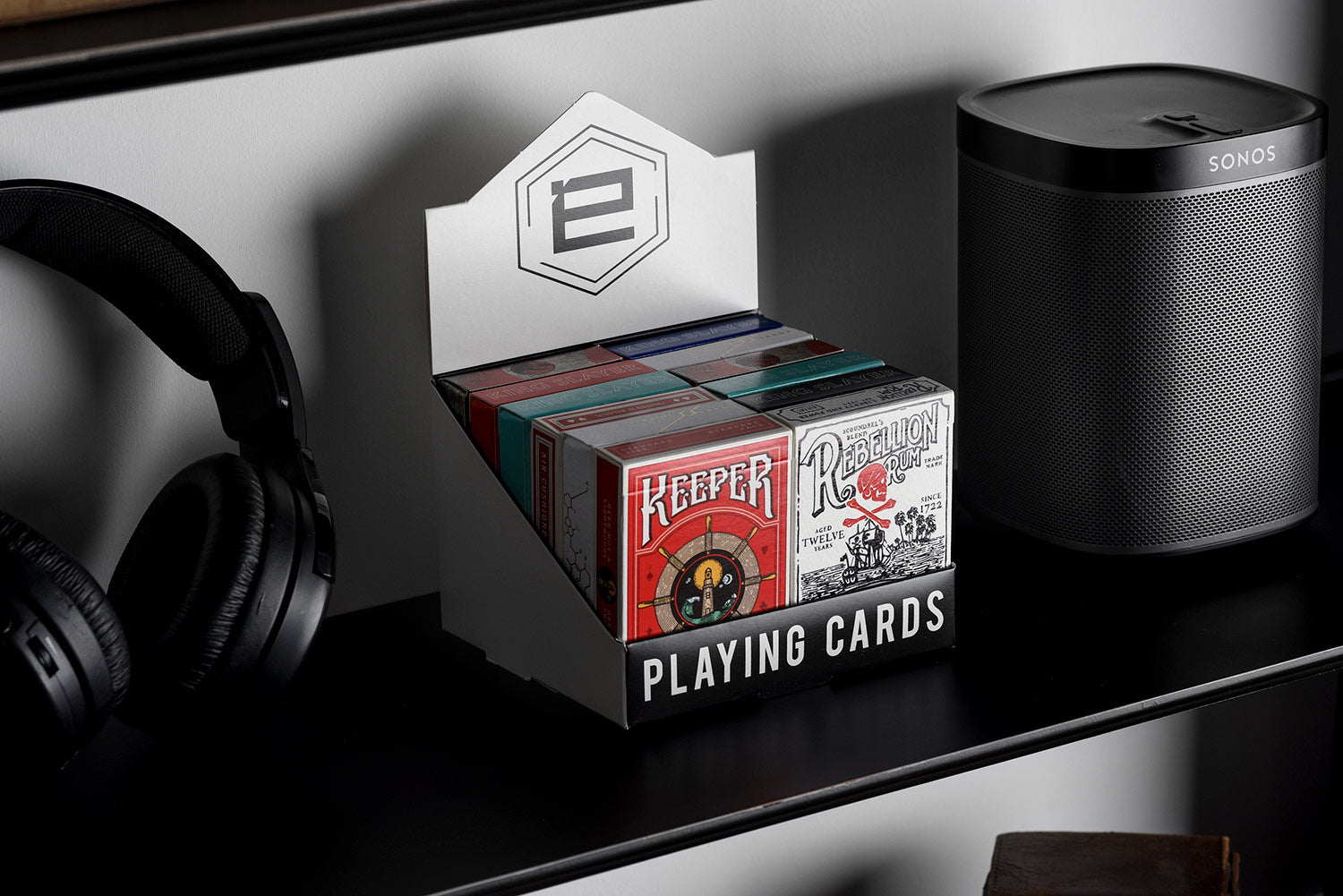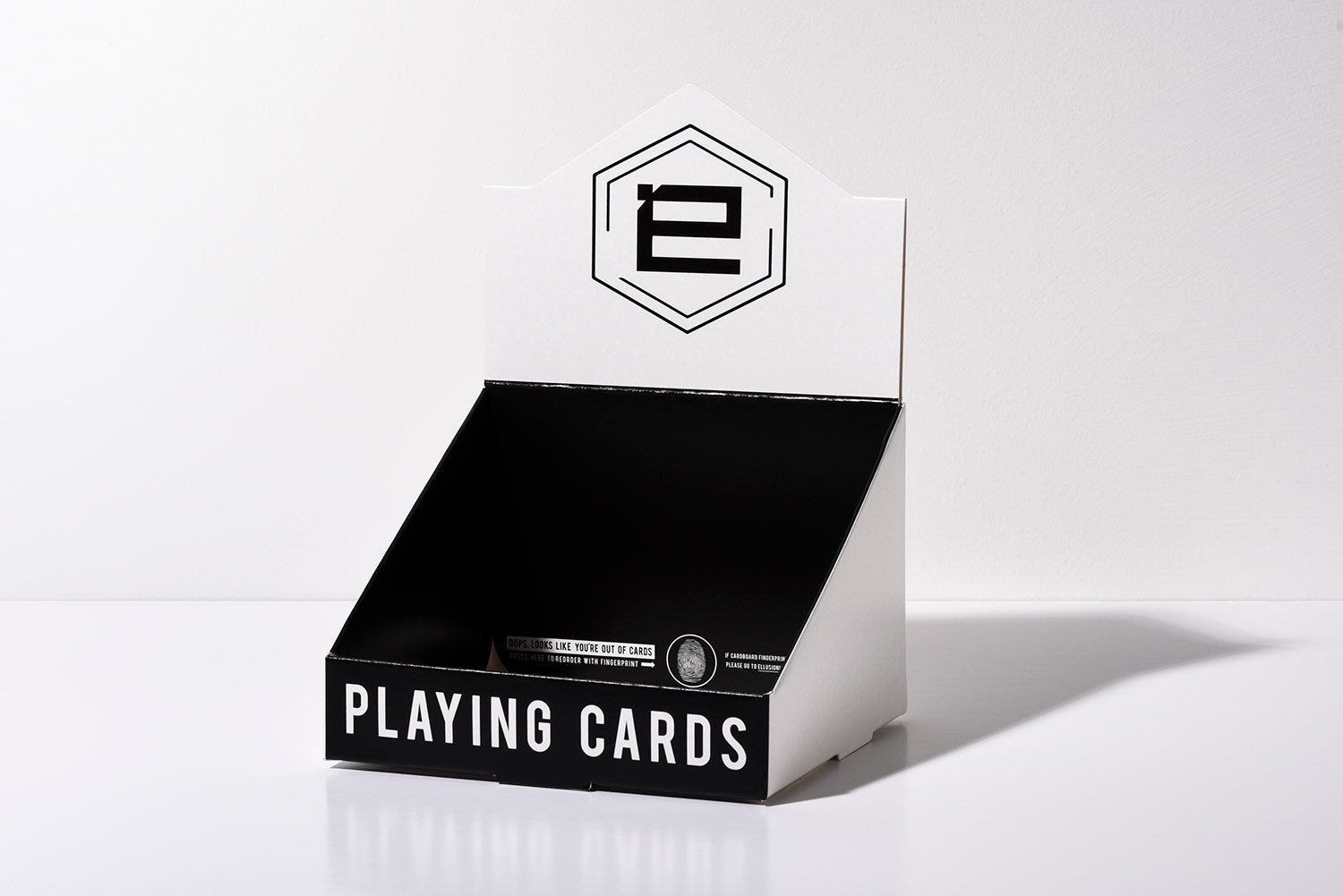 Ellusionist Brick Box Display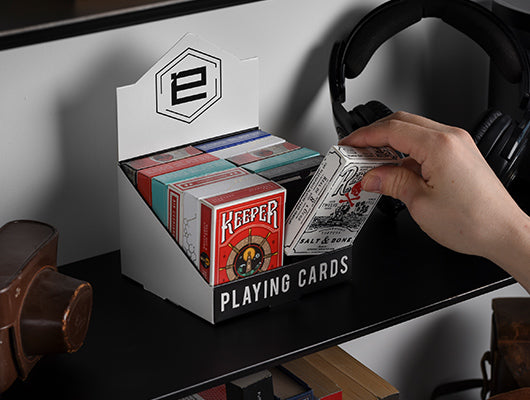 Where are your cards right now?
Most people would say in a drawer, on the floor, or stuffed onto a questionably sturdy Ikea bookshelf.
All that ends today! The Ellusionist Brick Box Display gives a permanent home for your passion... playing cards.
The 100% sustainable cardboard was made in Belgium by Cartamundi and holds 12 poker-size decks. (Also known as a brick for us insiders).
Each one can be popped-up easily with pre-cut, pre-glued panels that fold together almost by themselves. 
It's like Lego, but with purpose.
It puts the fun back into picking up a new deck.
Our E Brick Box Displays are just better than your drawer. Period.
Get your limited edition display TODAY.
HOLDS 12 DECKS
Please note: Although light, due to the flat-packed SIZE of this display, it makes it a little more expensive to ship than some other items.
This product is rated 4.5 of 5.0 stars.
It has received 6 reviews.
Playing cards
Just got new cards and I love them!!
Great
You get exactly what you think you're getting, items like this from Ellusionist really make your collection come together!
Great display
Love the box display, simple yet elegant and makes a huge difference. Love it.
Chase
Love this display case, looks beautiful, and it arrived without any dents or scratches.
Time to organize your decks
This is a great way to keep all of your decks organized. Great for displaying your most beautiful cards, or quickly grabbing your favorites.
Just OK.
I have ordered two of these over the last two years, and they are not as sturdy as you would expect. Also, my first one arrived partially torn in some of the necessary structural corners--obviously this is not Ellusionist's fault but more of a problem for the USPS... but maybe if it was packaged a little more securely (like sandwiched between two pieces of cardboard) it would have survived. Looks OK, but not as good in person. There are better ways to display decks.