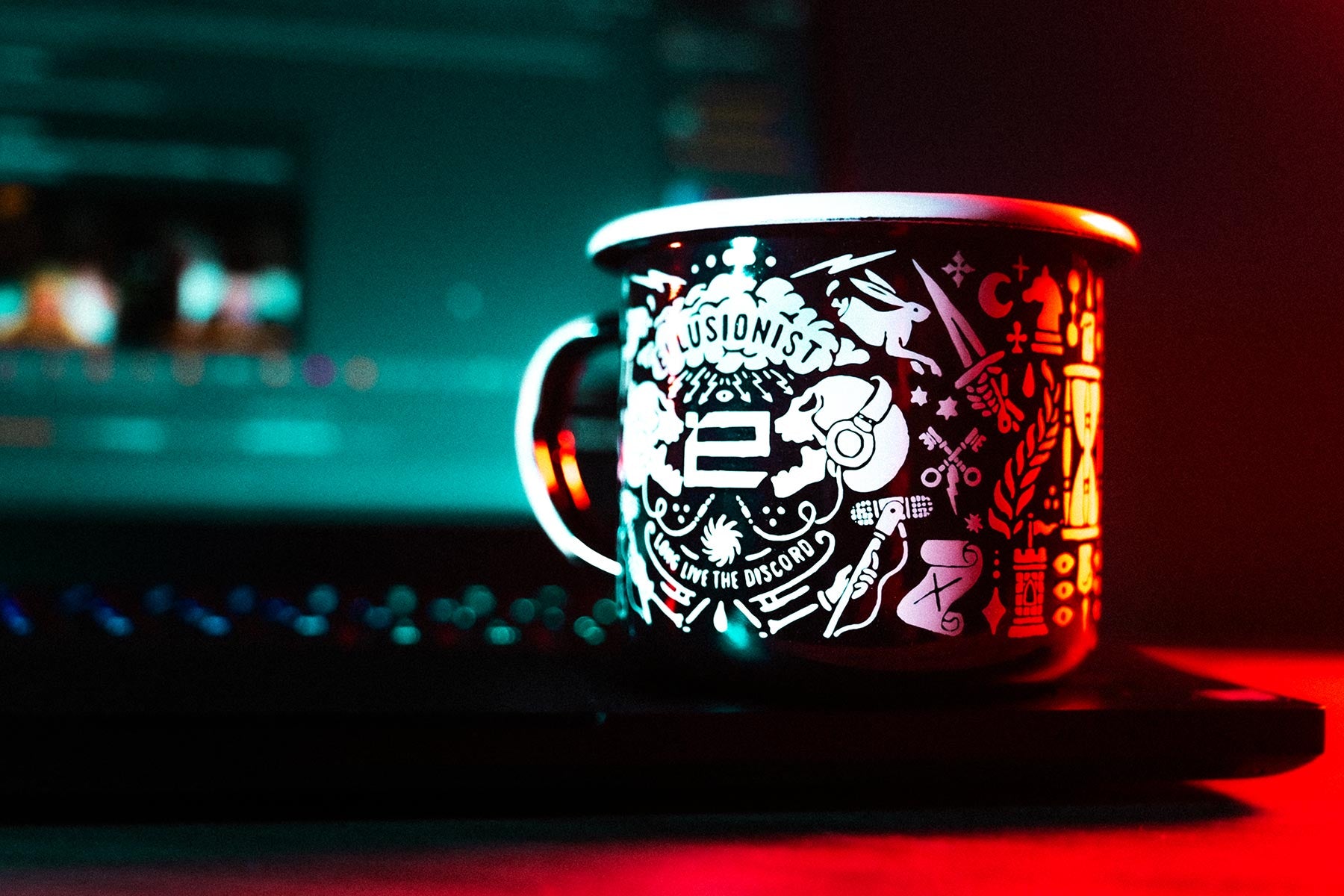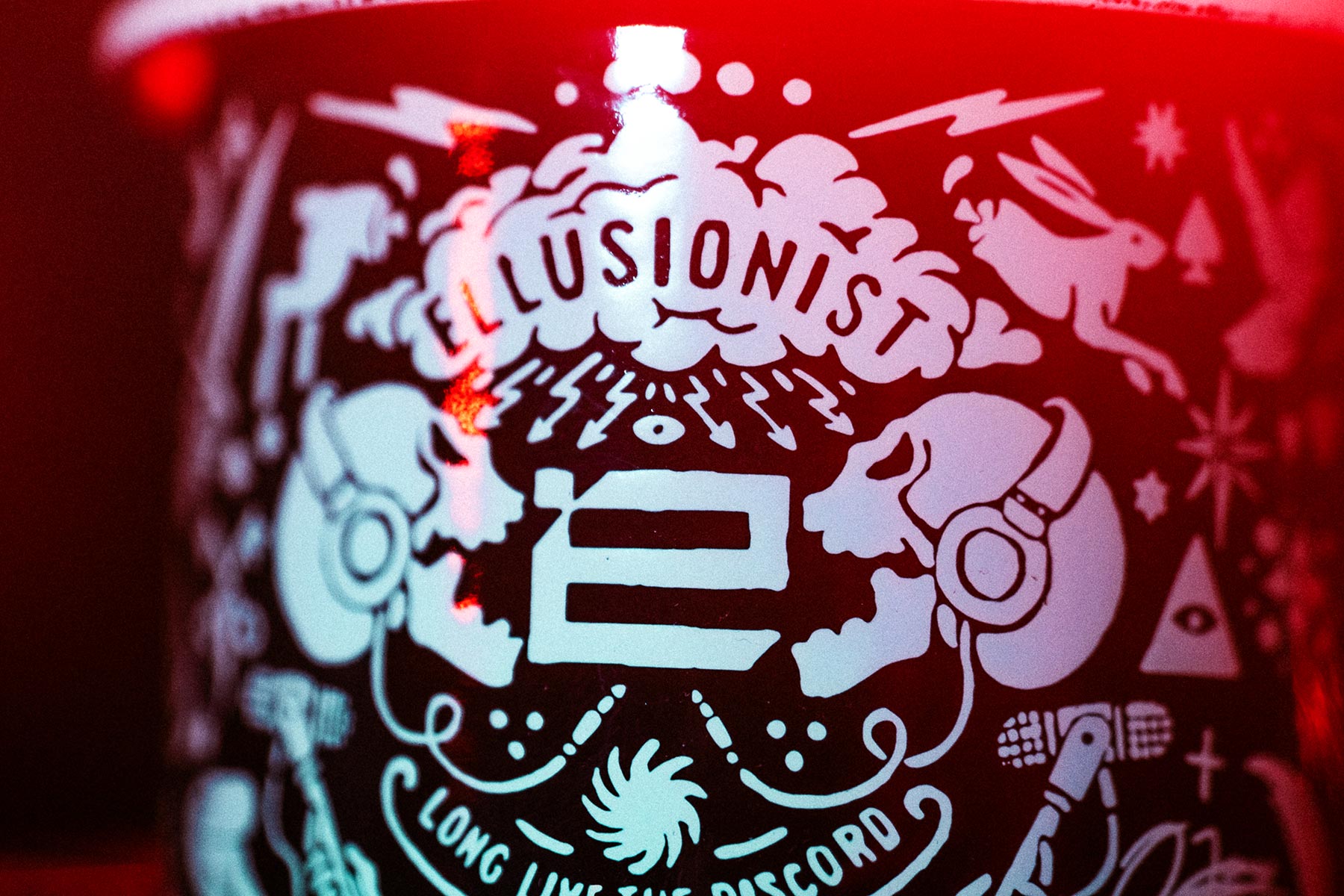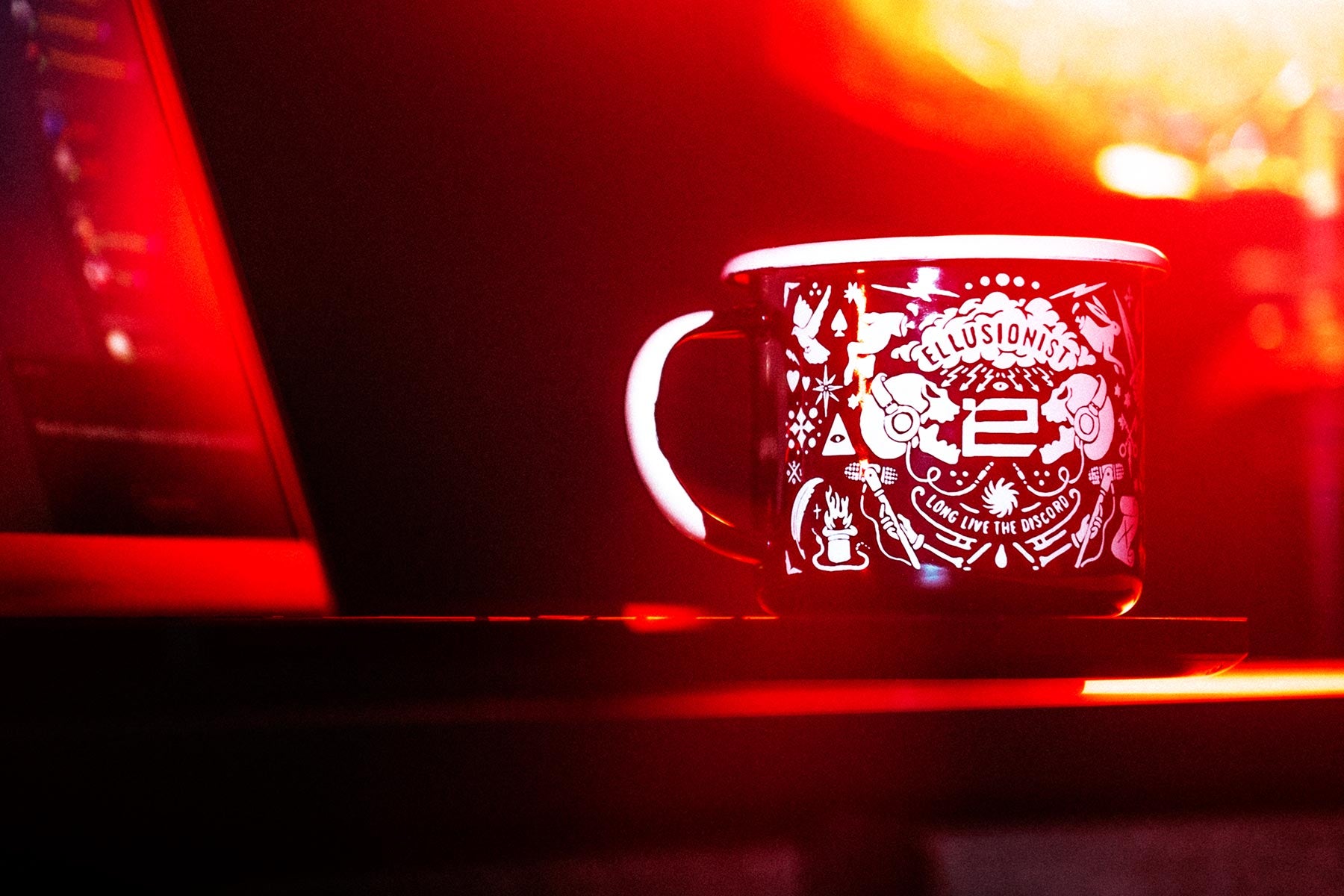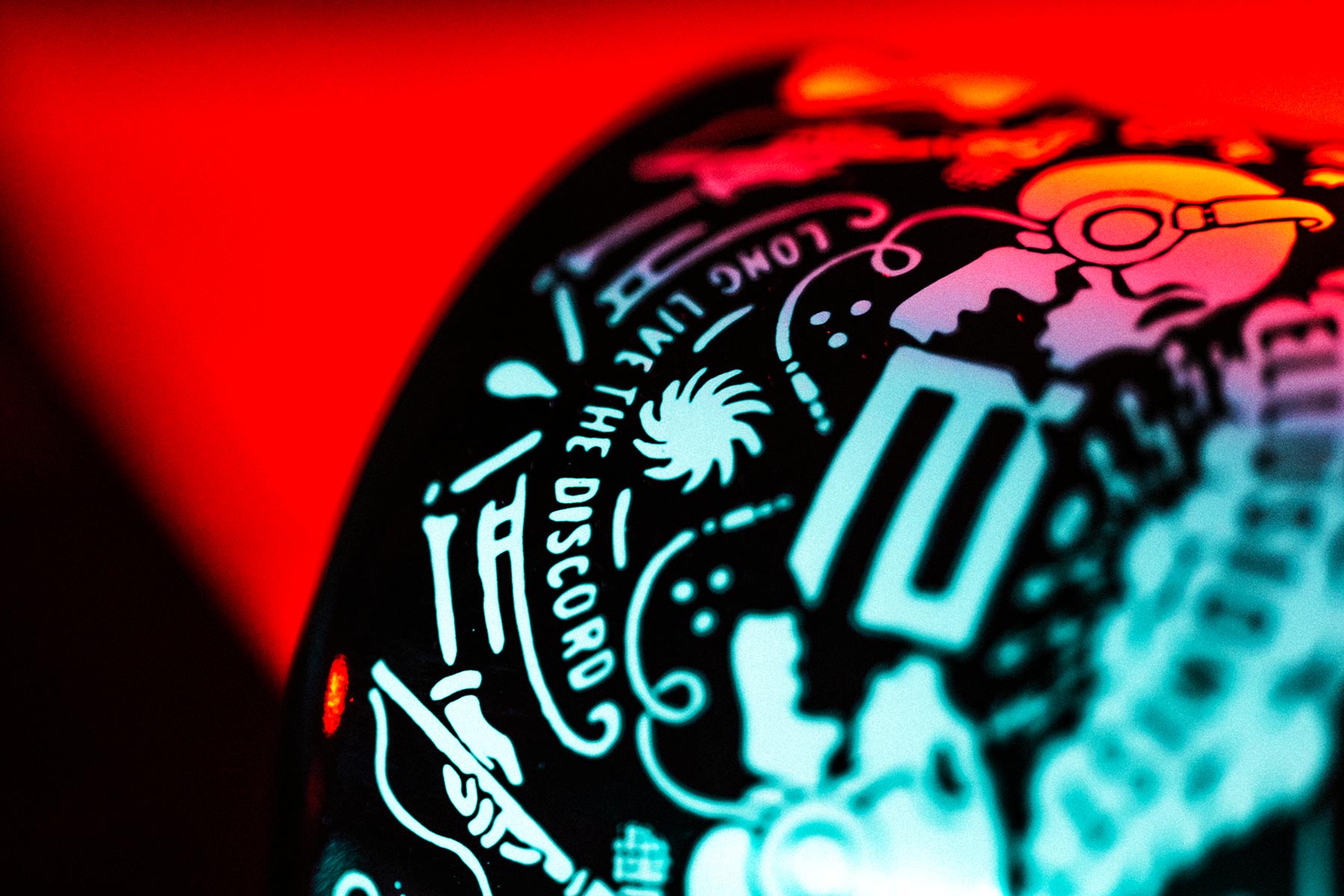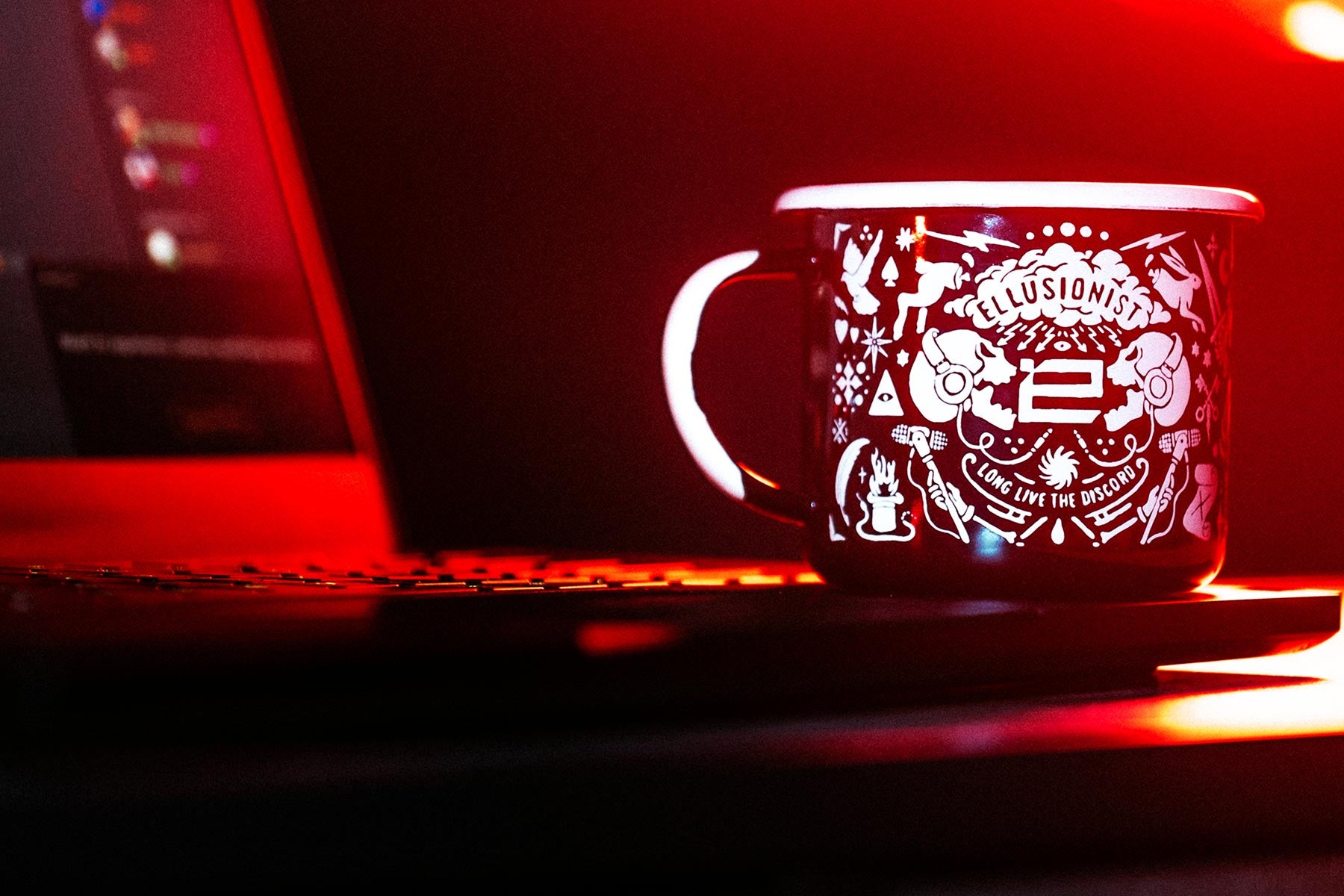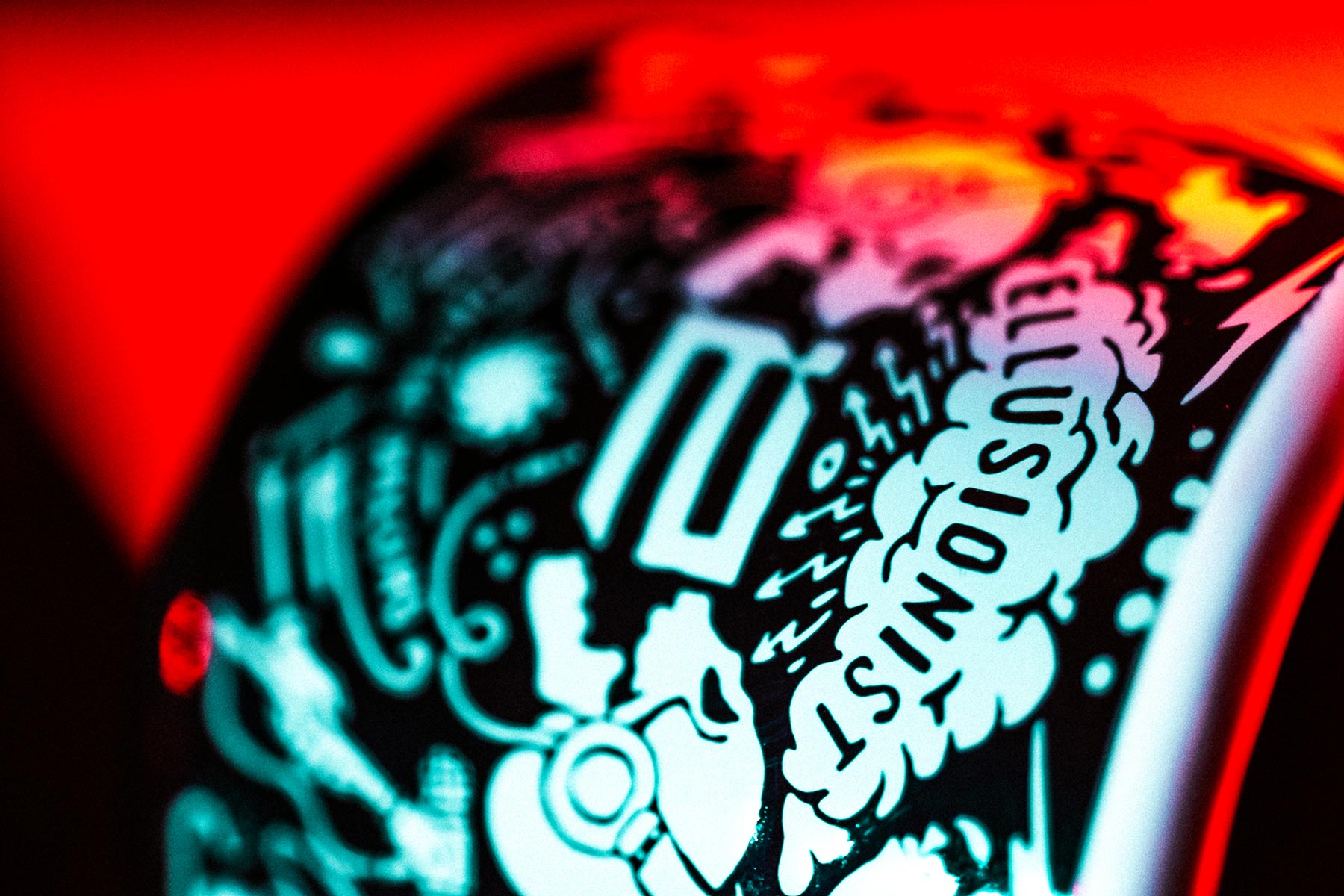 Enamel Discord Mug
For sippin' between trickin'
A steel core mug, hand-coated in enamel.
Holds 11.8oz (approx 350ml) of liquid gold.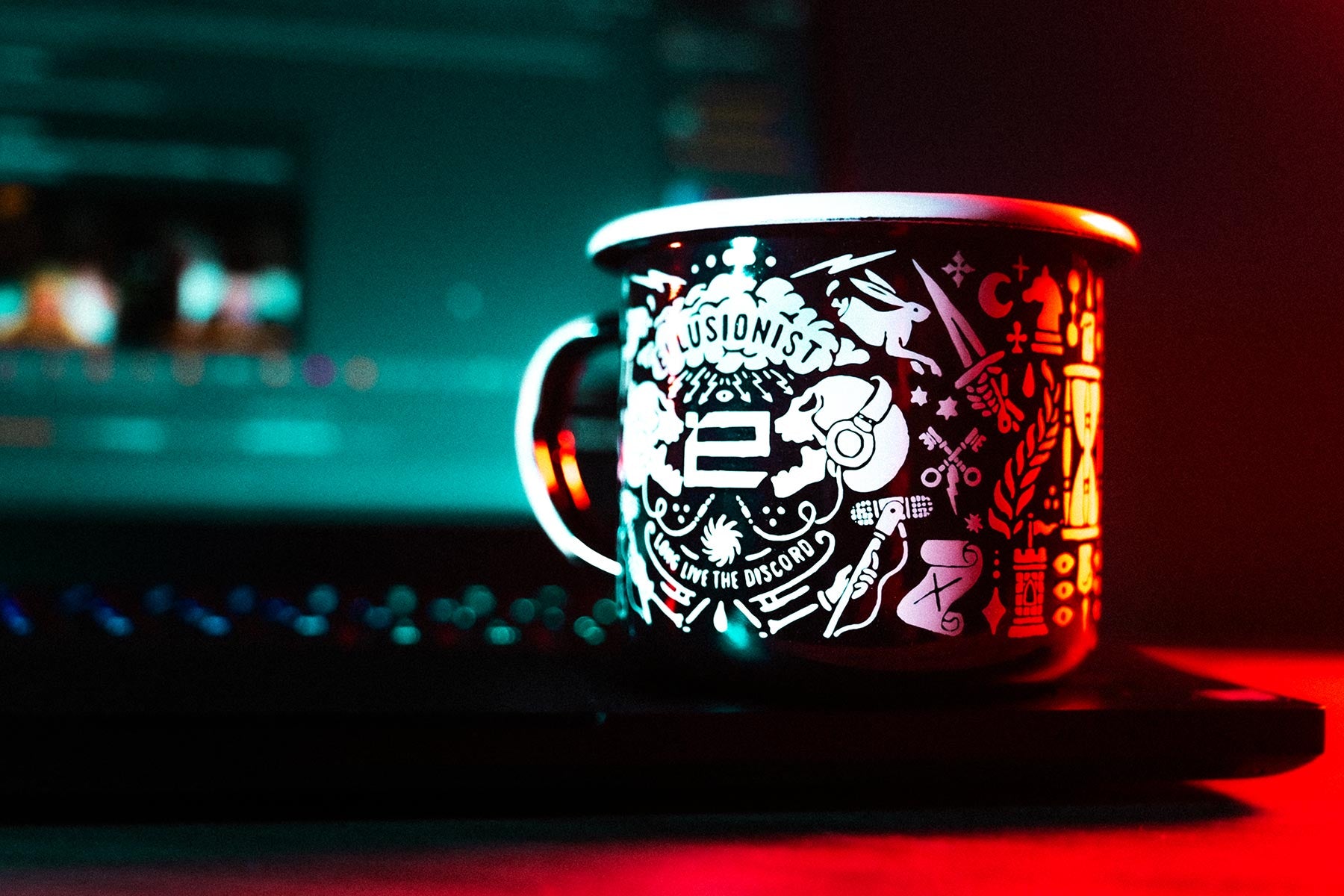 Whether you're on the late-night grind
, or burning the midnight oil on the Ellusionist Discord Server... this mug will be by your side.
Sporting enough capacity for 11.8oz
(approx 350ml) of liquid gold.
It's sturdy, yet somehow oozes intrigue.
To make these mugs we partnered with Emalco in Poland. The techniques they use have been refined over
100 years
.
Every Discord Mug is handmade
by the skilled hands of their people, not by machines. That means even though it's the same design, your mug is truly one of a kind. That's the uniqueness that hand-crafted goods all carry.
Choose discord before dehydration.
Get yours today.
This product is rated 4.8 of 5.0 stars.
It has received 21 reviews.
Love this!
Not only is it good for your cup of joe/tea, but it makes a great coin to cup! Stout and great sound!
A Cup
It's a cup, it's on the small side but it does exactly what a cup should do.
Discord mug
I love it. I thought it would ceramic but no, it's better. I could do some damage on this and still can drink it from it. A little bit small then my usual cup but I love the artwork and the feel of it.
Great mug with unique artwork! Great mug!
One Discord Mug is currently on display alongside my other magical memorabilia and collectibles. The other is in my kitchen ready for use. Great design, nice size, well made!
Discord Mug
Great artwork and quality, also pretty durable design. Can't miss.
Just arrived!
Amazing mug, really detailed artwork, great design and metallic, look's like it will last for a long time. Dedicated to drinking chamomile - the more relaxed, the better the moves and the flow..
Sippy cup for the cool people
Seriously, great mug. Super cool design. And you can cook stuff DIRECTLY in it??? Word. CAUTION: Handle gets as hot as you think if you do that.
Best mug ever, or best mug ever?
I've had my eye on this mug ever since it was released. It's a quality enamel mug so you can't really go wrong -- but the design elements on it are just amazing. I almost feel bad drinking from it, I just want to use it as a display item. Maybe I should get a second for that!
DIVERTIDA
Me encantan este tipo de tazas. Si la empleas con la baraja adecuada...
Nice and fancy af
Who doesn't love the damn mug. It's fancy af. Go buy it if you're thinking about it. Do it! Do it now!