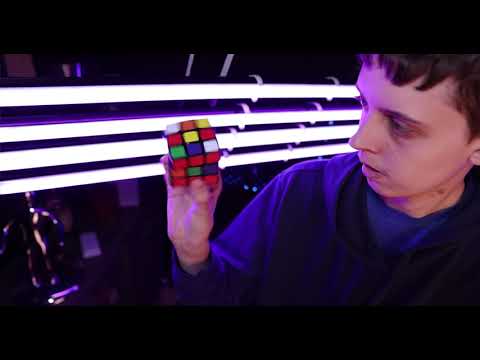 GIGACUBE
You don't need to know how to solve a cube to perform GIGACUBE. It uses:
- No sleight of hand
- No cover
- No switch
+ The gimmick can be easily palmed off (it's small) to leave the cube fully examinable.
We'll send an email when it's back in stock
There was an error signing up for restock notifications. Please try again.
Get an email when it's back in stock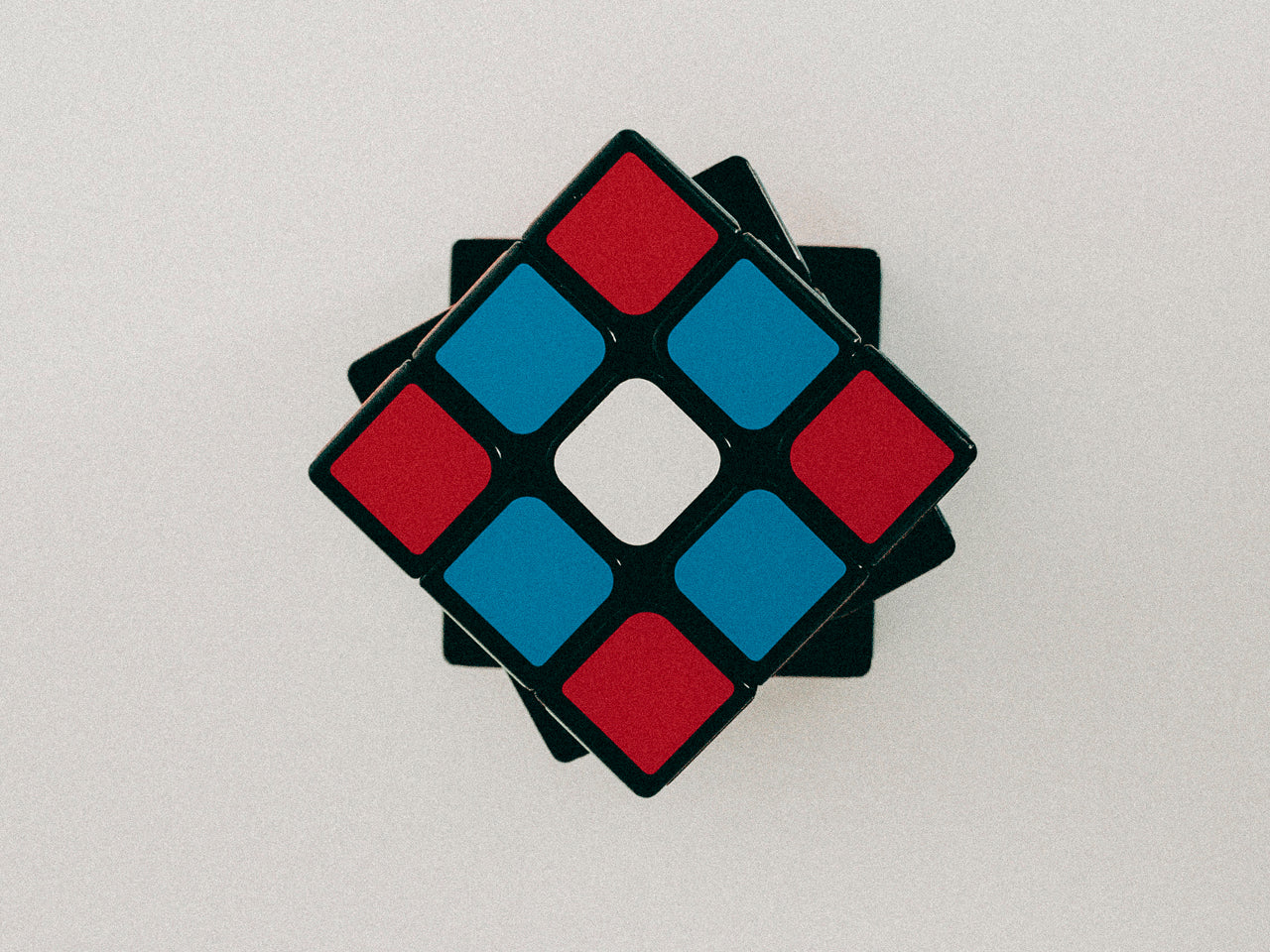 GIGACUBE
Sale price

$38.00
Regular price

$40.00
(/)
We'll send an email when it's back in stock
There was an error signing up for restock notifications. Please try again.
Get an email when it's back in stock
CERTIFIED BANGER?
Certified Bangers are things that we don't make, that are made by other producers. Maybe they've made the gimmicks, the trailer... or both.
We see them, they fool us, we want to stock it - and we give it our stamp of approval.
FROM THE CREATOR OF TETRACUBE... GIGACUBE
To most, solving a Rubik's cube is already witchcraft. But solving it with:
no moves
no paper bag
no gag 'switch'
no cover behind the back.
I mean that's ludicrous... Impossible even. 

Yet, that's what Max Durocher has done.

GIGACUBE requires:

No sleight of hand.
No cover.
No switch.
ENDS CLEAN
The gimmick can be easily palmed off (it's small) to leave the cube fully examinable.

The mechanism is quiet, direct & will never run out of battery.

Each GIGACUBE comes with a 100% normal, examinable cube & gimmick - so you get everything you'll need to start performing this immediately.


SOCIAL MEDIA VISUALS...
... MEETS REAL-WORLD PRACTICALITY
This product is rated 4.3 of 5.0 stars.
It has received 8 reviews.
This is Amazing!!
Both for live presentations at my shows or on my social media, this is an amazing magic effect, and the reactions are insanely good. Maxim really created an amazing product!!
Simple Genius gimmick and method
Verily, mine own eyes have been ensorcelled by the wonderment of yon Rubik's cube magic trick product. Forsooth, 'tis a creation most fantastical by the artful and ingenious Master Max Durocher. This marvel hath breathed new life into mine appreciation for the mystic arts, casting a spell of delight upon me and stirring in me a joy most profuse.
In sooth, 'tis a trick not merely for thine own personal delight, but one that doth beguile and charm on the stages of social media. It bringeth forth awe and merriment in equal measure amongst thine followers, for it doth seem as though the cube doth solve itself before thine very eyes!
A word of caution, gentle reader: handling this cube doth require a modicum of practice. Yet fret not, for the craft and skill involved doth render the spectacle all the more wondrous to behold. 'Tis truly a testament to the genius of Master Max Durocher that such a device, albeit complex in its workings, be made so accessible to the common man.
The modest sum of forty ducats is naught for such a rare and wondrous spectacle, a boon for those who seek to delve into the mystic arts. The trick is a rare gem in the world of self-solving Rubik's cube magic, bringing forth such value that one cannot help but wonder at the fairness of such a trade.
And the most astounding feature of this trick, the pièce de résistance, if thou wilt, is that the cube may be fully examined after the performance. To offer such transparency and yet retain the element of mystery is a feat most admirable, cementing my admiration for this creation.
In conclusion, Master Max Durocher's Rubik's cube magic trick is a triumph of ingenuity and creativity. 'Tis a joy to behold and a delight to perform. And so, dear reader, I commend it to you with fervor, for such wonders are few and far between.
Just Damn Perfect
The gimmick is so simple you will kick yourself thinking why did'nt I think of this. This cube effect looks like video trickery but its not. Simple to perform simple to do, this is without a doudt perfect for begainers or pros alike. It's a shame I can't give it more than 5 stars. I dont normaly gush about a trick but this one meets all the requirments to gush about. The teaching video is very clear and easy to understand. I don't have the product in hand yet but I'm pretty sure it will be awesome to work with and easy to use.
Wow Visual Effect with Some Challenges
The other reviewers have this dead on. This is a great visual effect that has a lot going for it. It really looks amazing, and the handling is very easy. I'm returning to magic after nearly a 30-year layoff, and I was wowing myself in the mirror after only 10 minutes. The method is clever and achingly simple. That said, there are concerns. I worry that the gimmick will wear out quickly, and I probably wouldn't spend the money for another unless it were a "refill" type product. Also, there is a bit of noise from the gimmick that may need to be covered up--it sounds cubish, but to my ears is a little off and somewhat suggestive of the method.
The big challenge: yes, you can hand it to a participant, and everything is clean, but not completely. Someone who knows cubes is likely to start rearranging the thing and to quickly conclude that the cube's layout and color scheme is a suspicious. Also, any serious rearraning by the participant will massively complicate the reset. Of course, these risks are maneagable through boldness and careful wording, but here's the thing--managing the participant to protect the secret is going take much of the fun out of the effect!. I really want to be able to hand the thing over and let the particpant have free reign. I had imagined using this as a walkaround at events with lots of young people, but that doesn't seem as appealing now.
All in all, a really great piece of magic from a really inventive creator. I hope that Max takes up the challenge to make Gigacube 2.0 even stronger.
Out of the box
Right out of the box i performed this and got crazy reaction I mean the person in the mirror couldn't believe it it looked so good. But after just a few back and forth the gimmick got a little loose. And you can't really play or hand it to someone that knows the basics of a Rubik's cube. Was still able to fool my 6 year old son who says magic isnt real.
Worth Buying
Let me first say that I rarely write reviews and I'm more of a magic collector than a performer. I like to see how other people are making things work and this did really fool me when I saw the video. I don't think you would want to show this to anyone who knows much about the cube and I wish the cube colors were a better match for a standard Rubik's cube. You'll see what I mean if you purchase this - and you should if you have any interest in cube magic. I'm not a big fan of the reset technique - I will probably want to follow a different method to reset rather than disassembling the cube (only needed if you hand the cube out for examination and some wiseguy scrambles the cube). This was shipped out to me so quickly that at first I wasn't sure it was this item. I had it in hand two days after ordering.
Wow, but with a couple minor things to be aware of
Stunning illusion--looks as you see in the video. Clever idea and easy to do with just a bit of practice to get smooth and consistent. I'll take off a star for a couple of very minor things. It is examinable but it's not a standard cube that can be solved the normal way, so don't give it to a cube expert. Some audience management is helpful, as someone scrambling the cube means you'll be dissembling and reassembling the cube to reset it.
1 Major Drawback
I really want to like this effect, but there's a major drawback that will make this go to the bottom of the magic drawer; if someone shuffles the cube, this means taking the cube apart piece by piece and reconstructing it to reset it. As someone who owns a lot of rubiks effects, this doesn't really feel acceptable for a release unless it's social media only. With that in mind, I feel that this is something that should be stated in the ad copy, or the tutorial updated with a proper explanation on how to reasonably reset the cube.
If you're a social media magician, go for it. Otherwise, I'd advise exercising caution here.