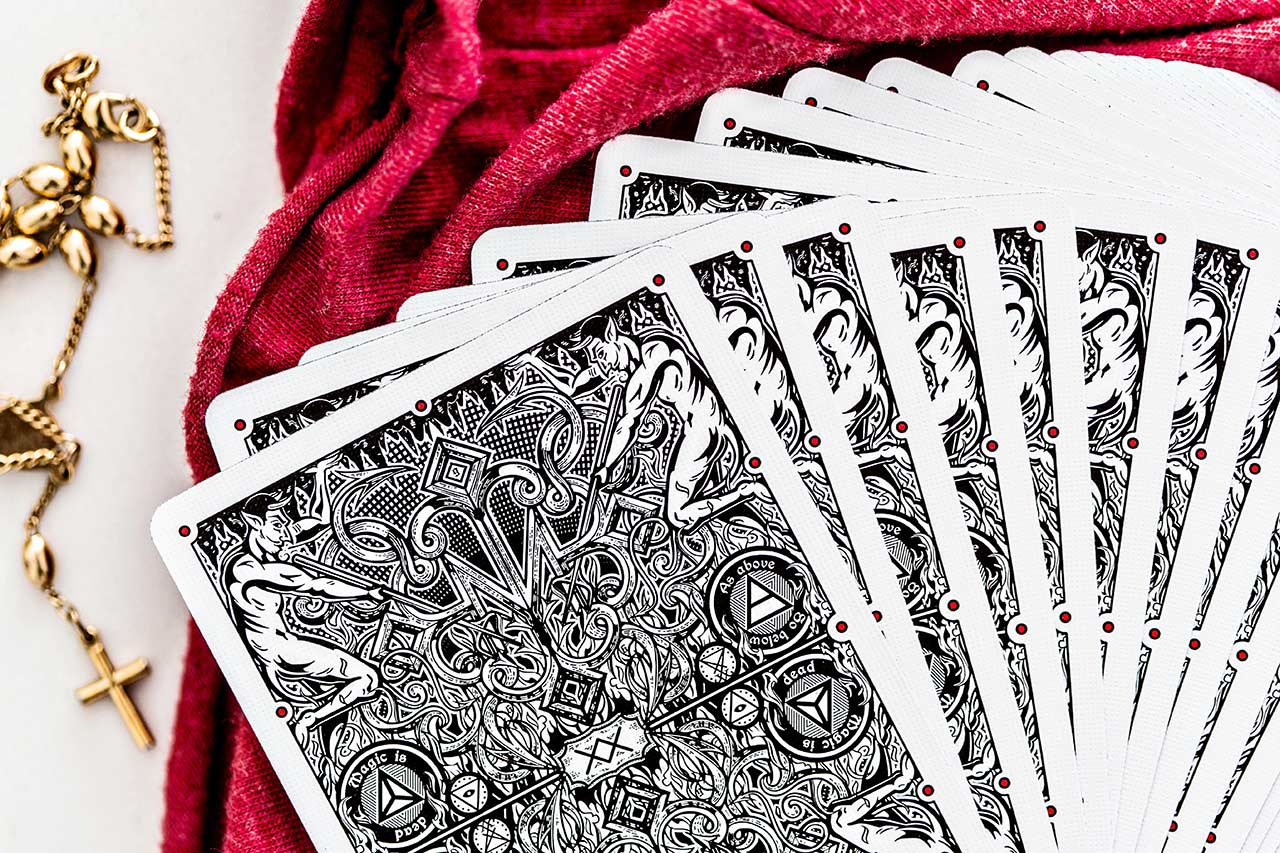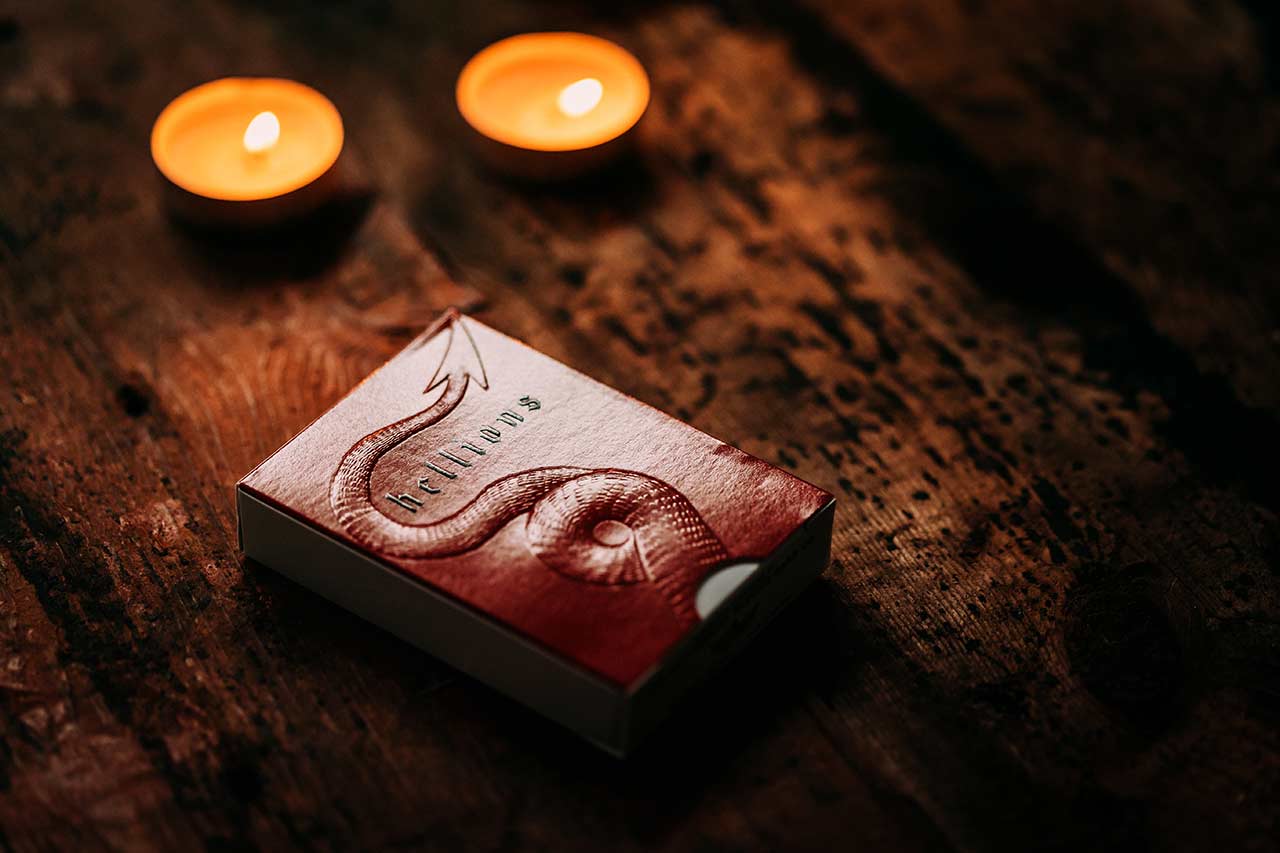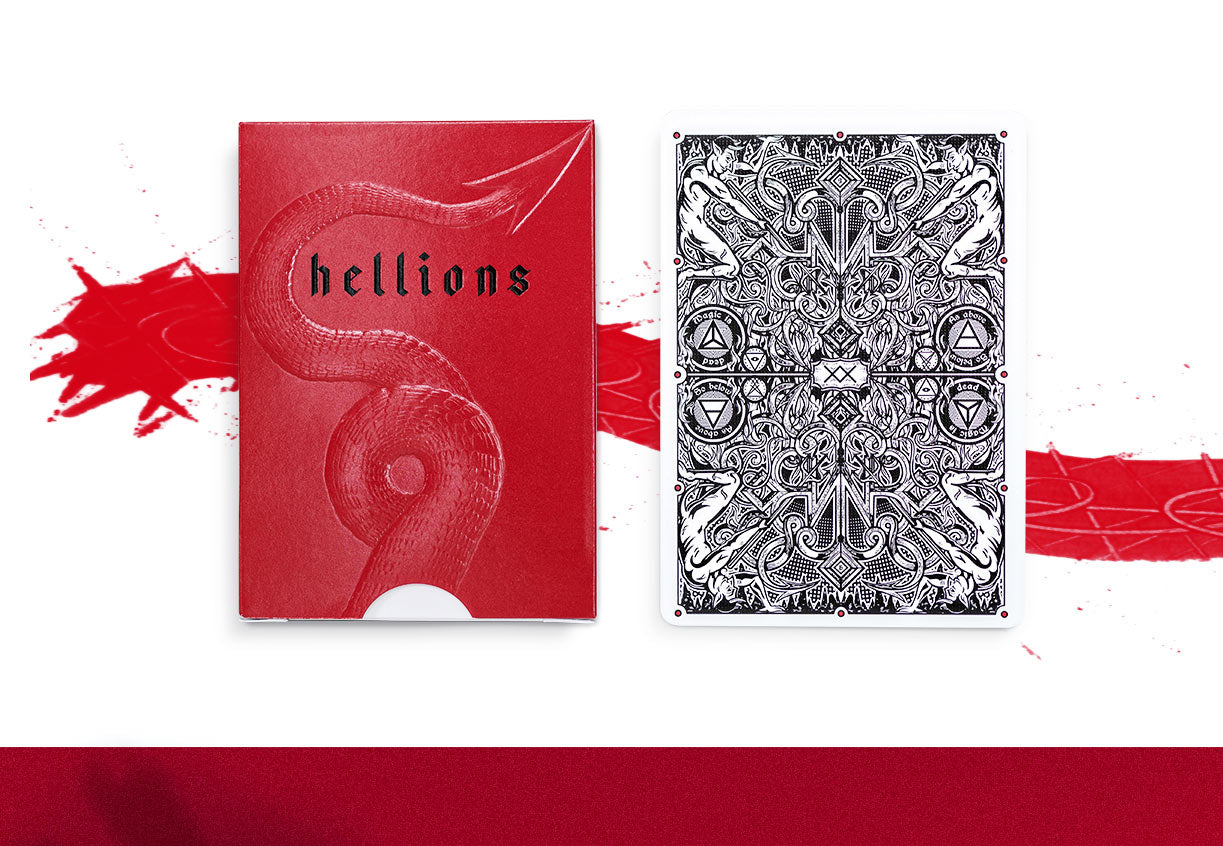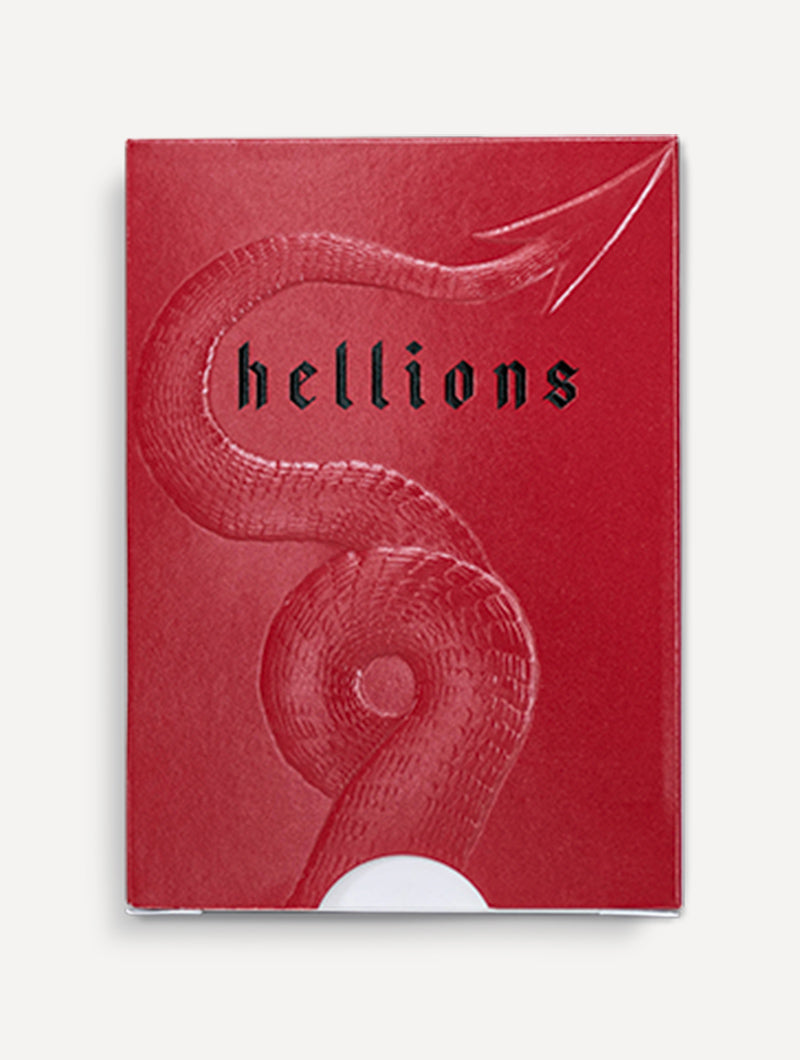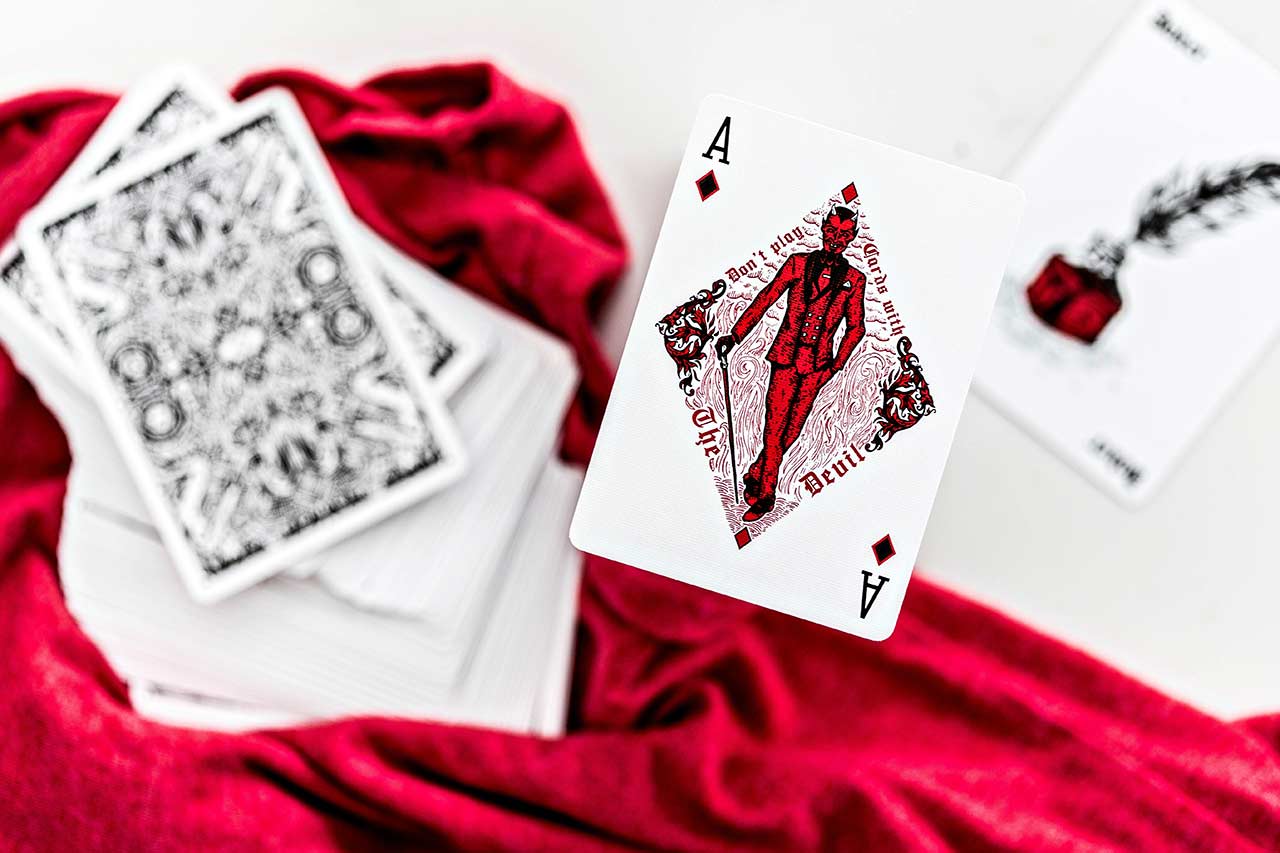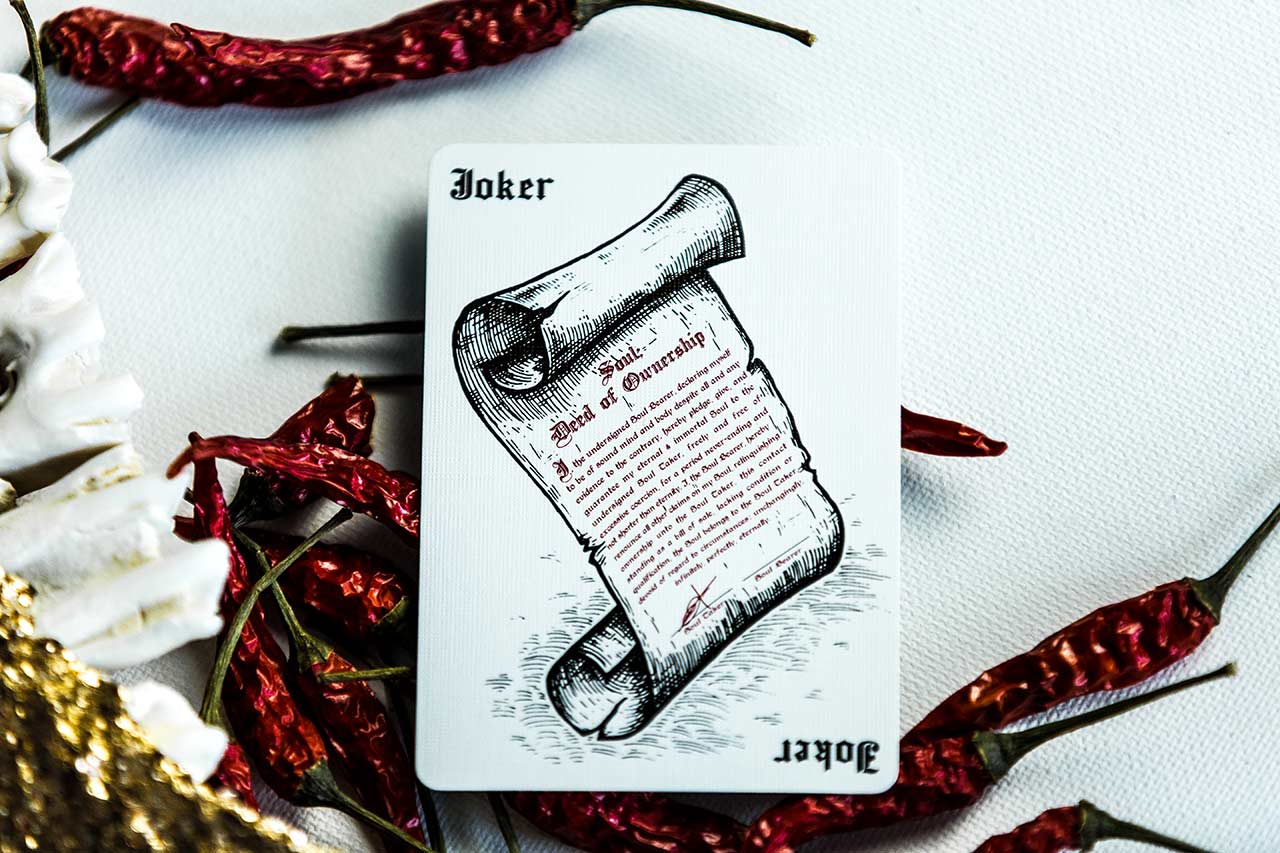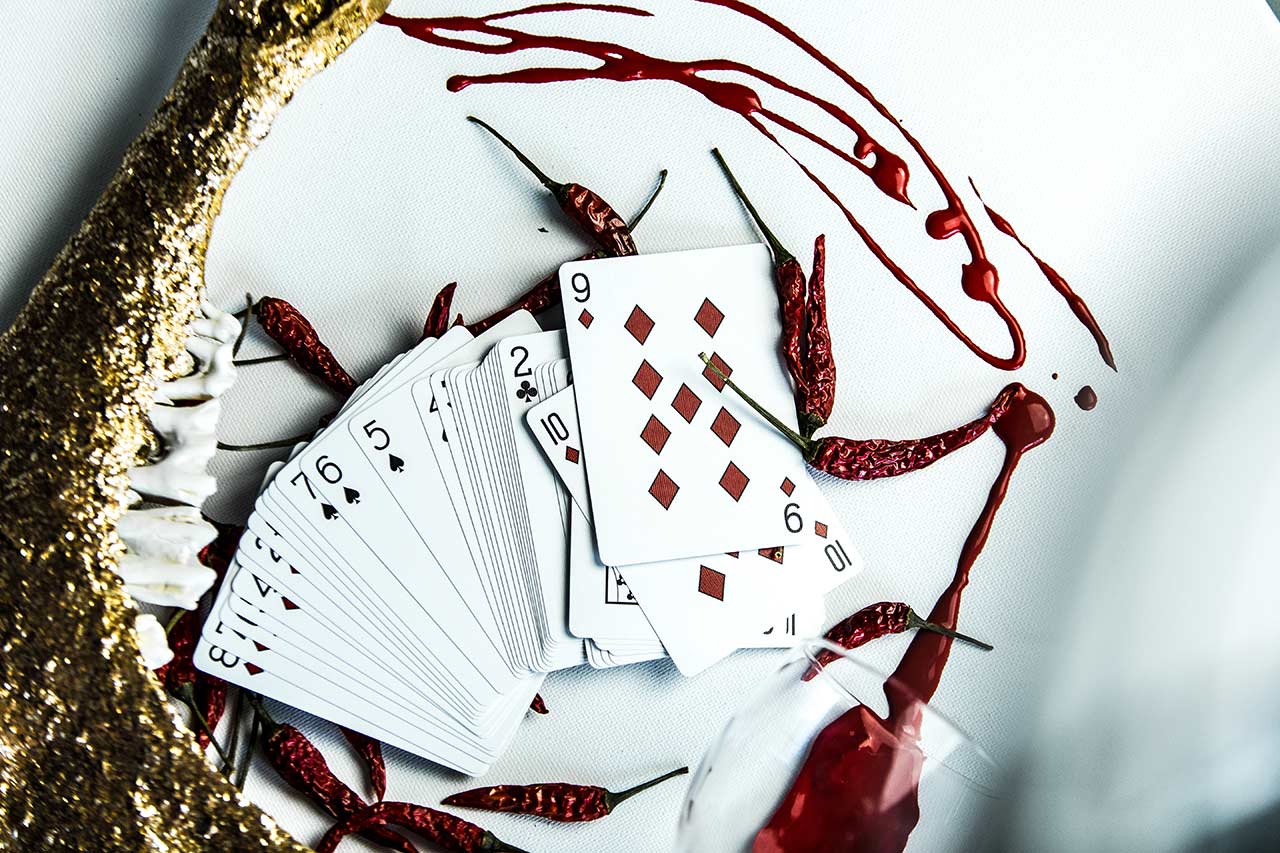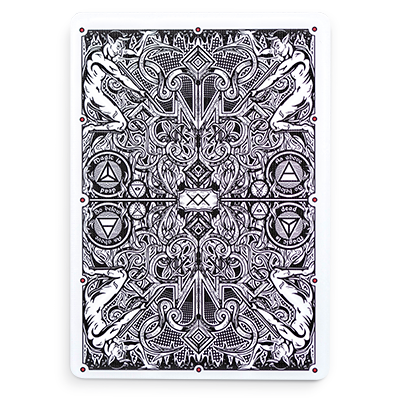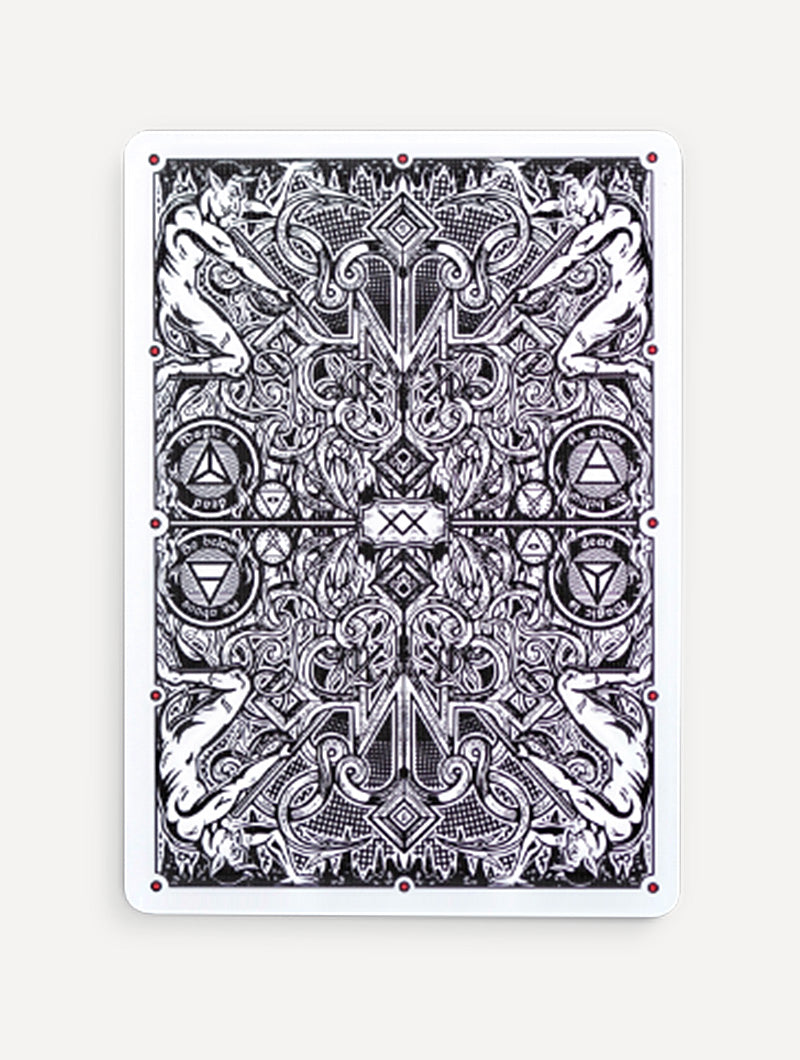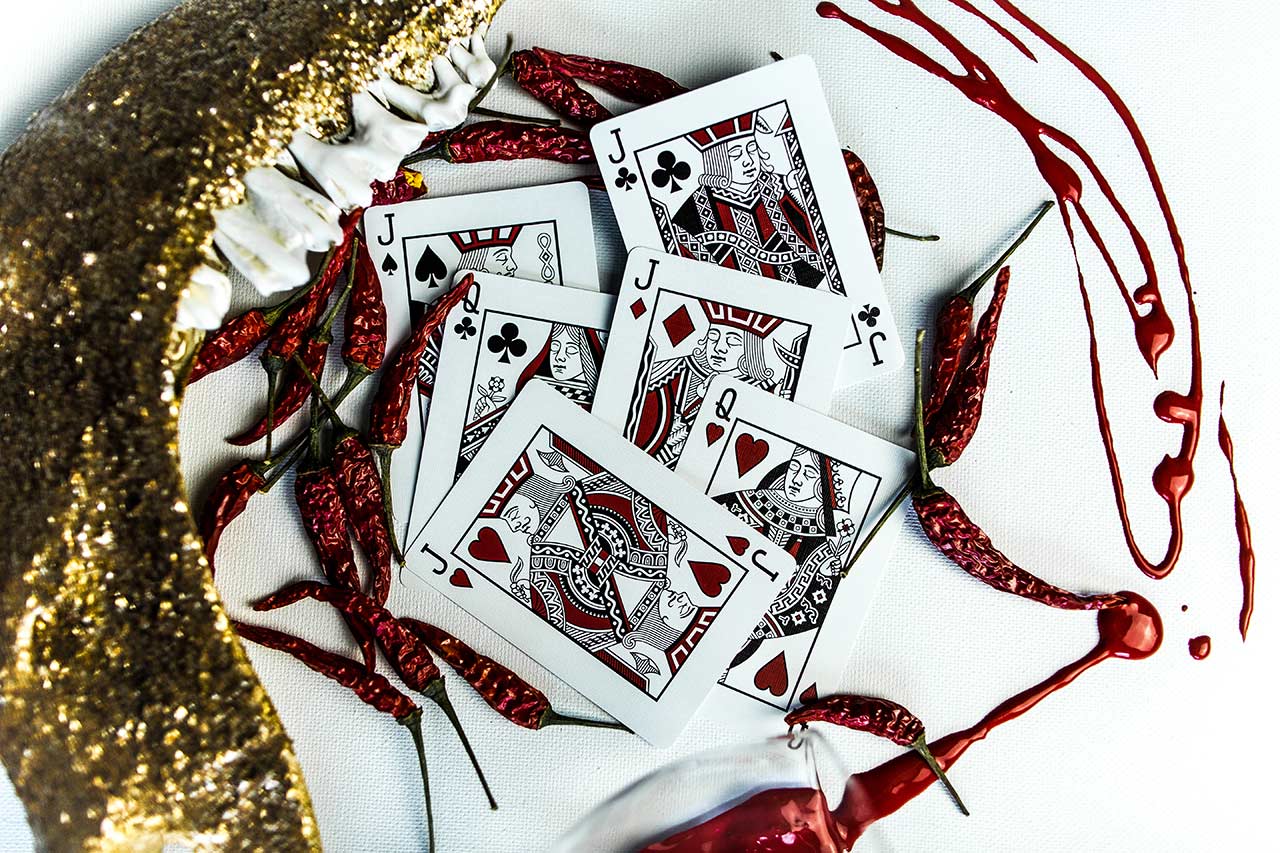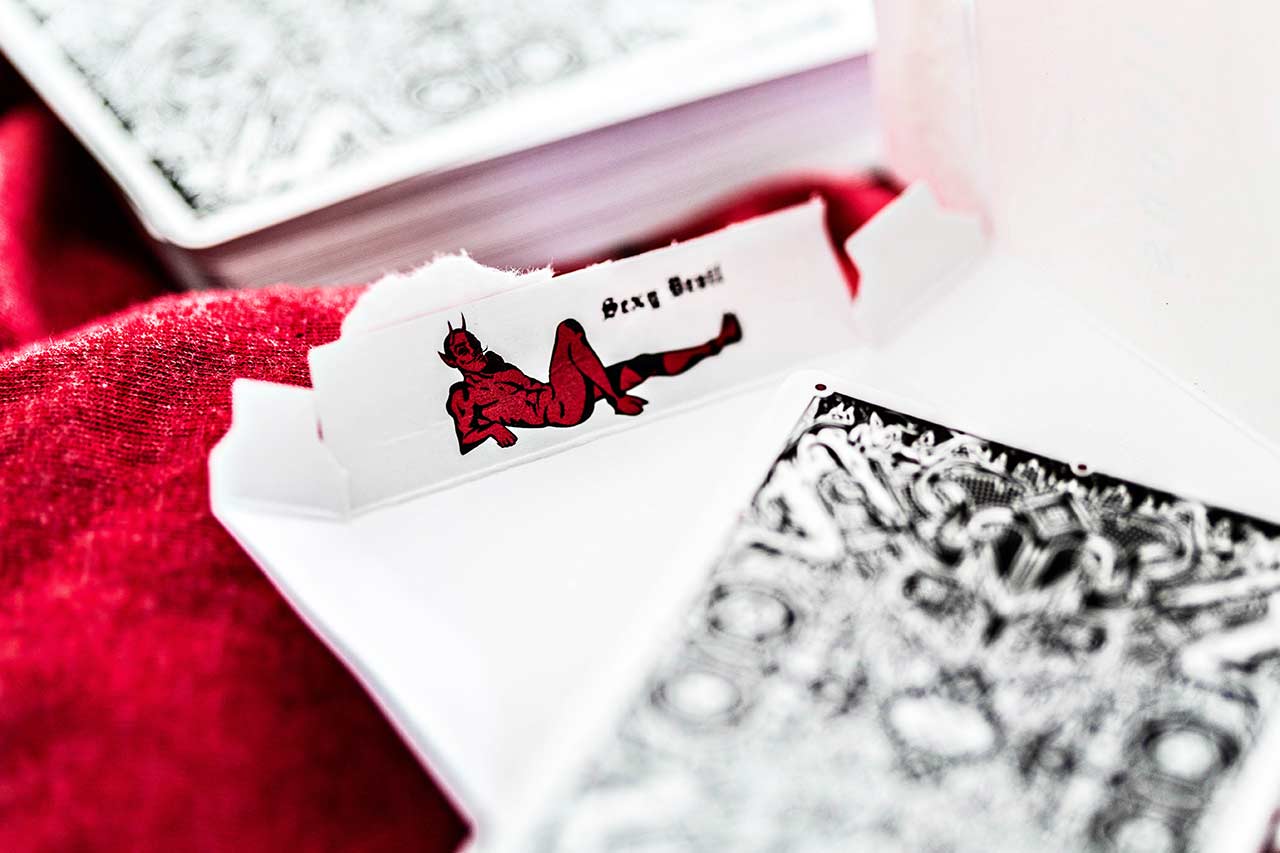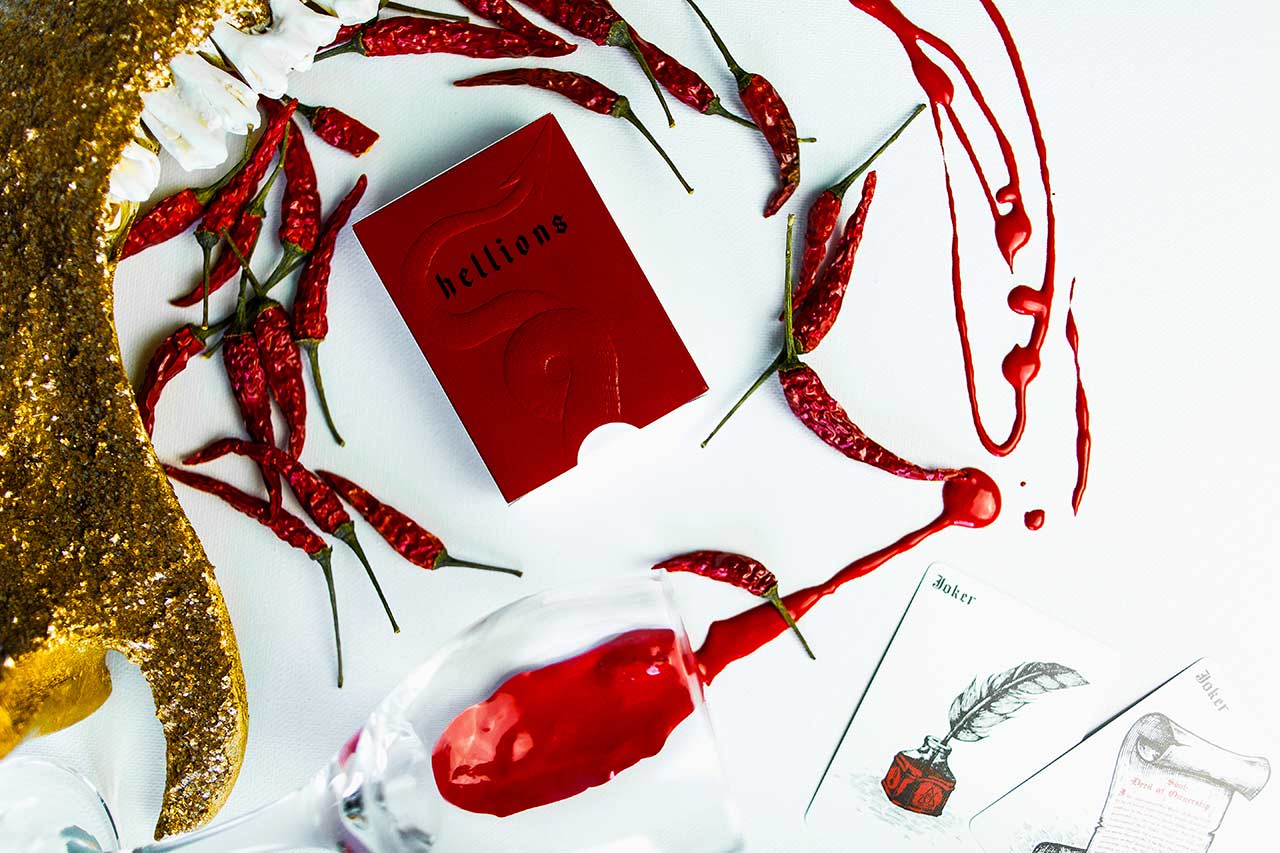 Hellions V4
When they're gone, that's it... they're gone.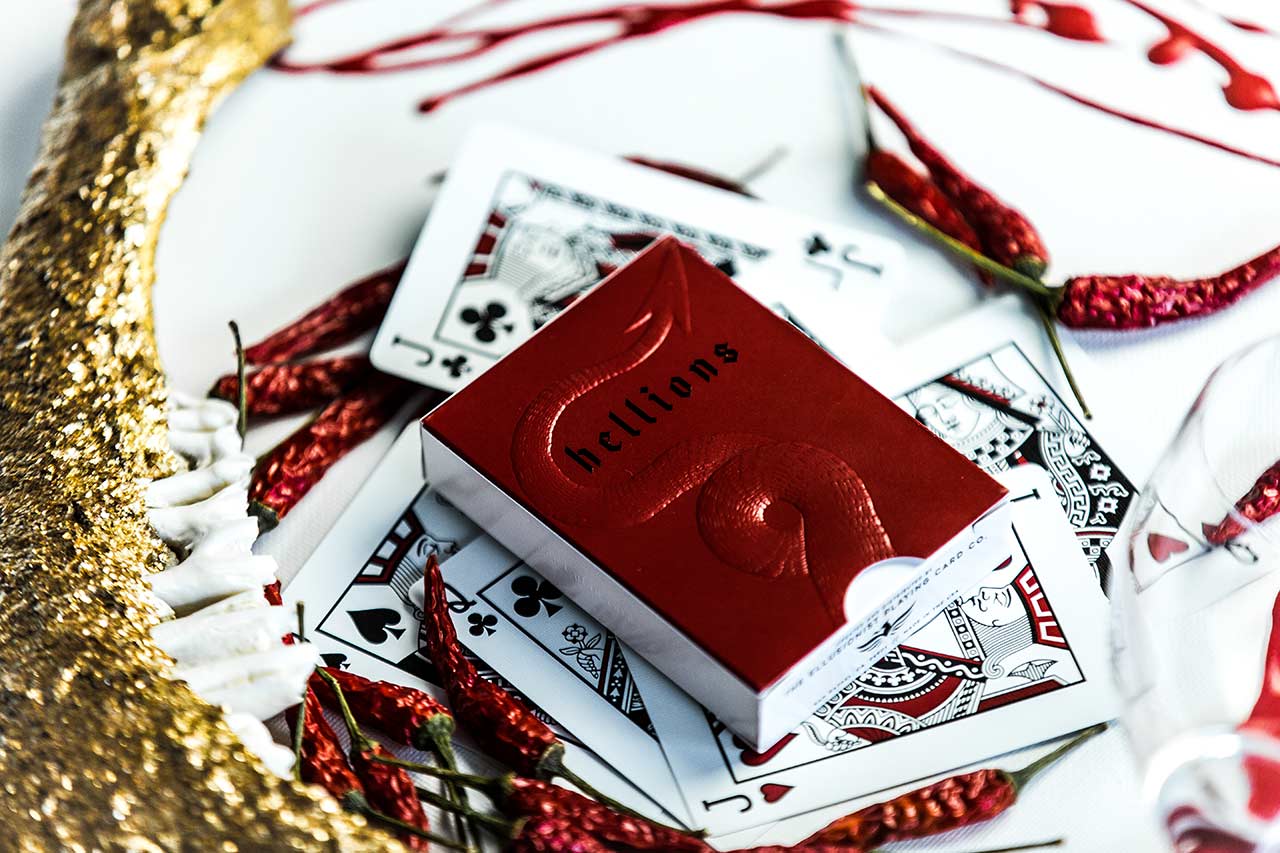 Please Note: This is version 4 of the Hellions, and does not have the devil printed on the inside of the tuck box.
This product is rated 4.9 of 5.0 stars.
It has received 145 reviews.
Hellions V4
Nice cards, already had them in the black tuckcase and now i got with white case, one for me and the others as gifts!
Hellions v4
Collecting, performing with, and playing poker for 10+ years, the Hellions v4 are some of my favorite cards I've ever used, both aesthetically and handling wise. Daniel Madison and Ellusionst have again created a masterpiece. I was happy I was able to stock up on these!
This version of Hellions is awesome
I had an older version of Hellions and never opened it. I like to collect. However, when I bought the Hellions V4, I got super excited and opened it. To my amazement, this card was more than I had expected. Really loved the feel and handling on this deck and the tuck case is a pleasure to look at. So much of work went into the development of a deck of cards. The artwork and the way the entire product design was laid out..just wow. Very happy to own a piece. I feel like I possess some kind of super power now. Great job on this one.
Made for the devil in us all
Used this as part of my act and gave it away. People were left aghast. Thank you to the creator and to Ellusionist.
Fantastic!
From tuck box to artwork. Everything about this deck is spot on great. Just another great deck from Daniel Madison.
Love these cards!
These are my new favorite cards! They handle really well and they faro like butter.
Newbie deck collector
Bought 5 decks, to expand my growing collection. Lots of these have come from Ellusionist - and they are always great. Service is good, speed to the IK is great and the decks are always top notch! Next is time to start buying puzzles!
On a Scale of 1 to 10, This Deck Is a Twelve!
First of all, I don't need or want the iPhone. I would prefer more Hellions or ANY other decks Ellusionist would want me to check out. The Hellions are so smooth right out of the box, handle great, and when you sit down to the table to do some close up your audience knows they are in the company of a true wizard. Using these are just like the first time I pulled out a deck of Black Tigers. The look on the faces of your audience is unbelievable.
Absolutely Amazing
Poker night is going to be amazing with the Hellions. And when my friends ask about them (which they well) I will point them to elluisionist, the company who makes the best playing cards.