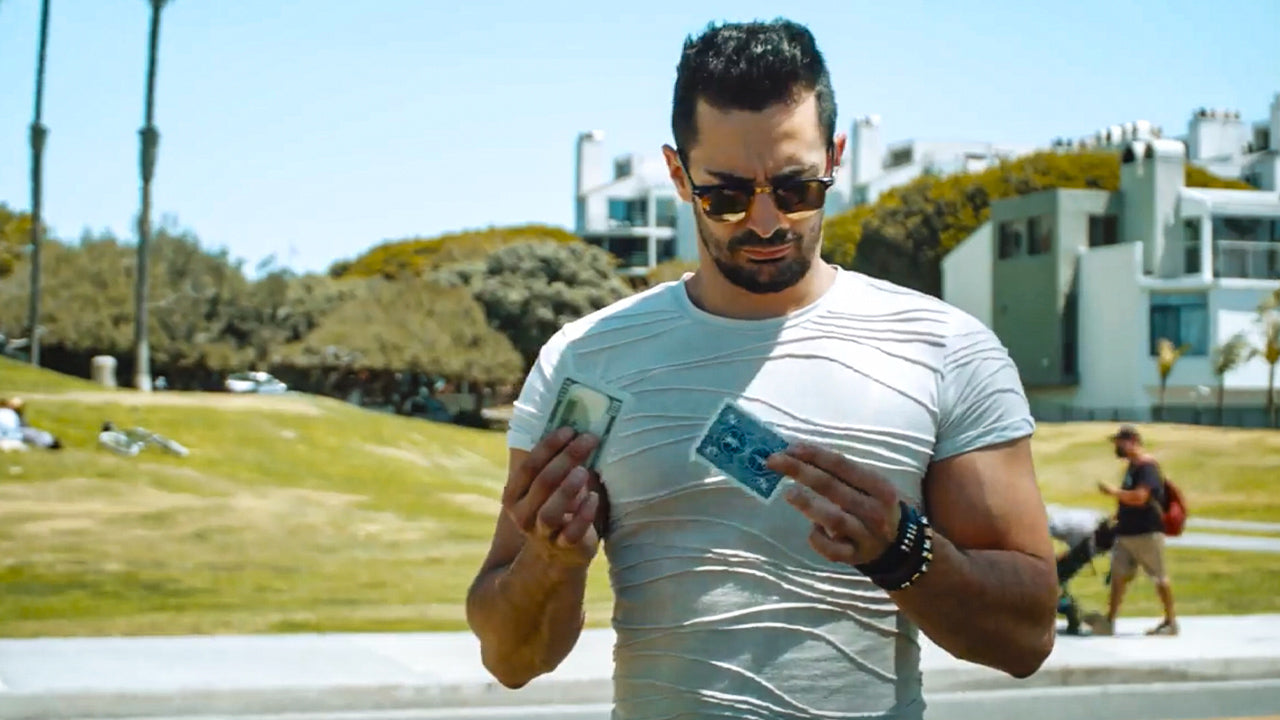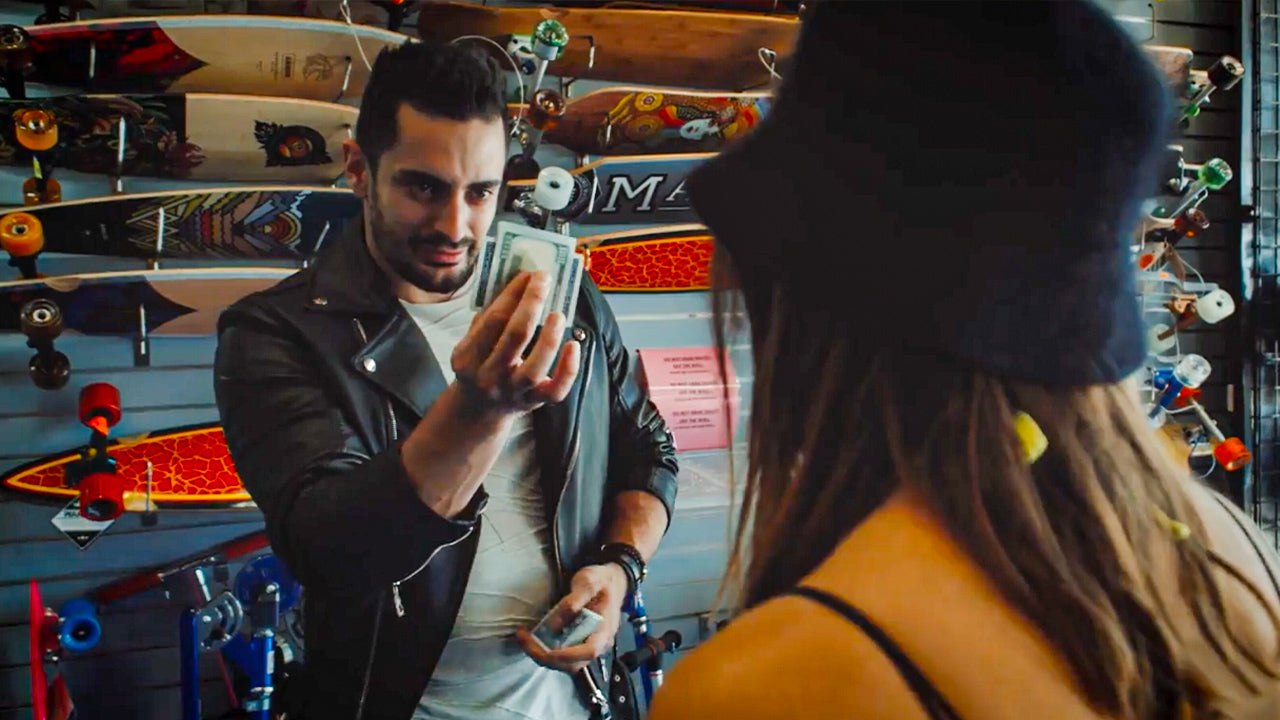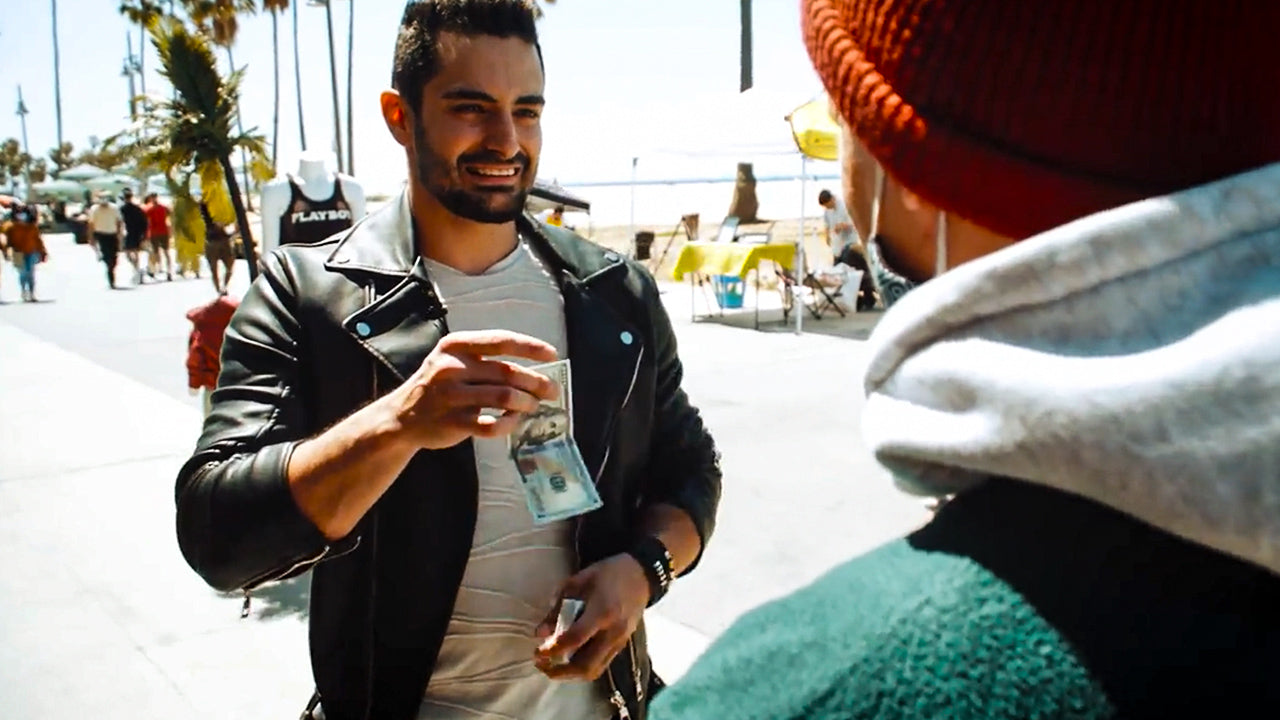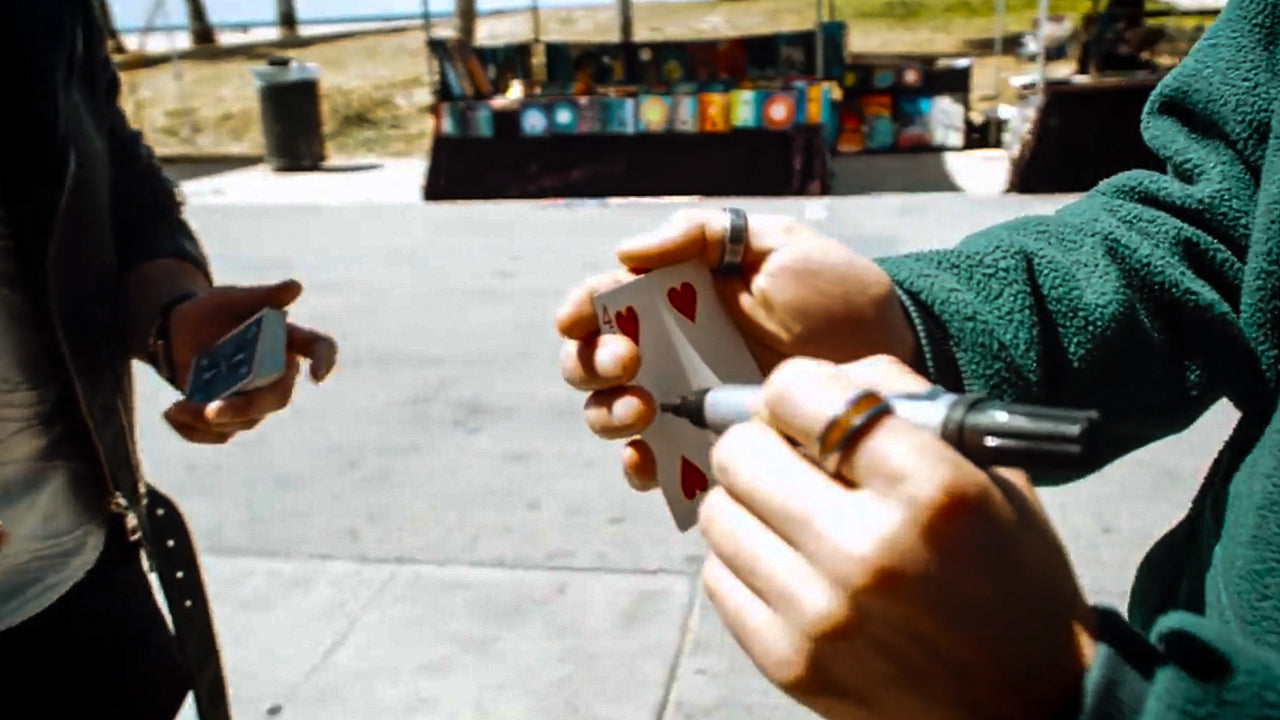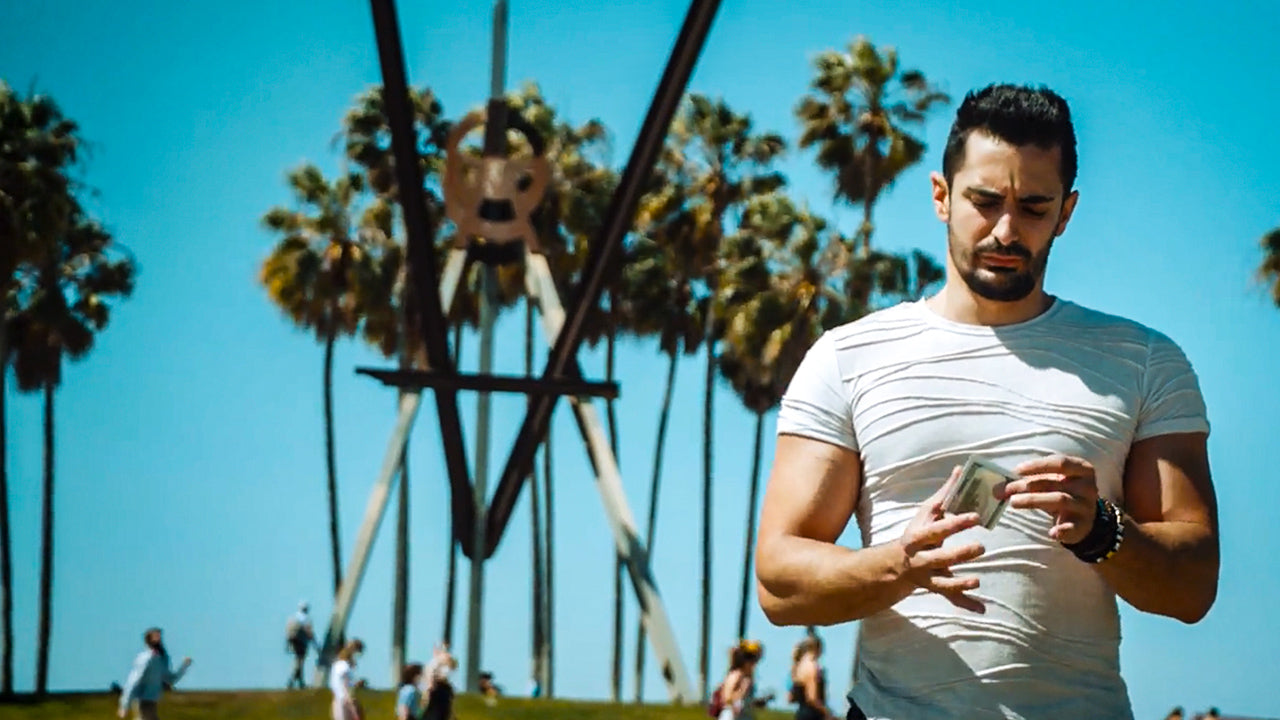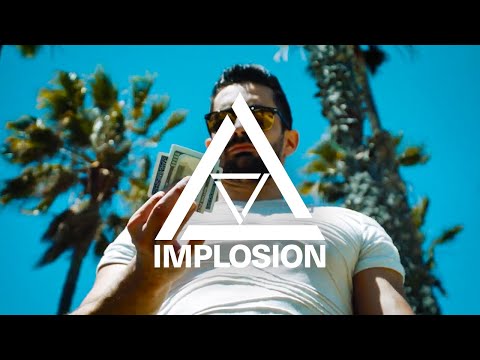 Implosion
ENTIRELY NEW CONCEPT: This gimmick is like nothing we've ever seen.
It does not work in the way you think it does. Its mechanics are AS COOL as the visuals it produces.
You will receive everything you need to perform Implosion. No DIY required.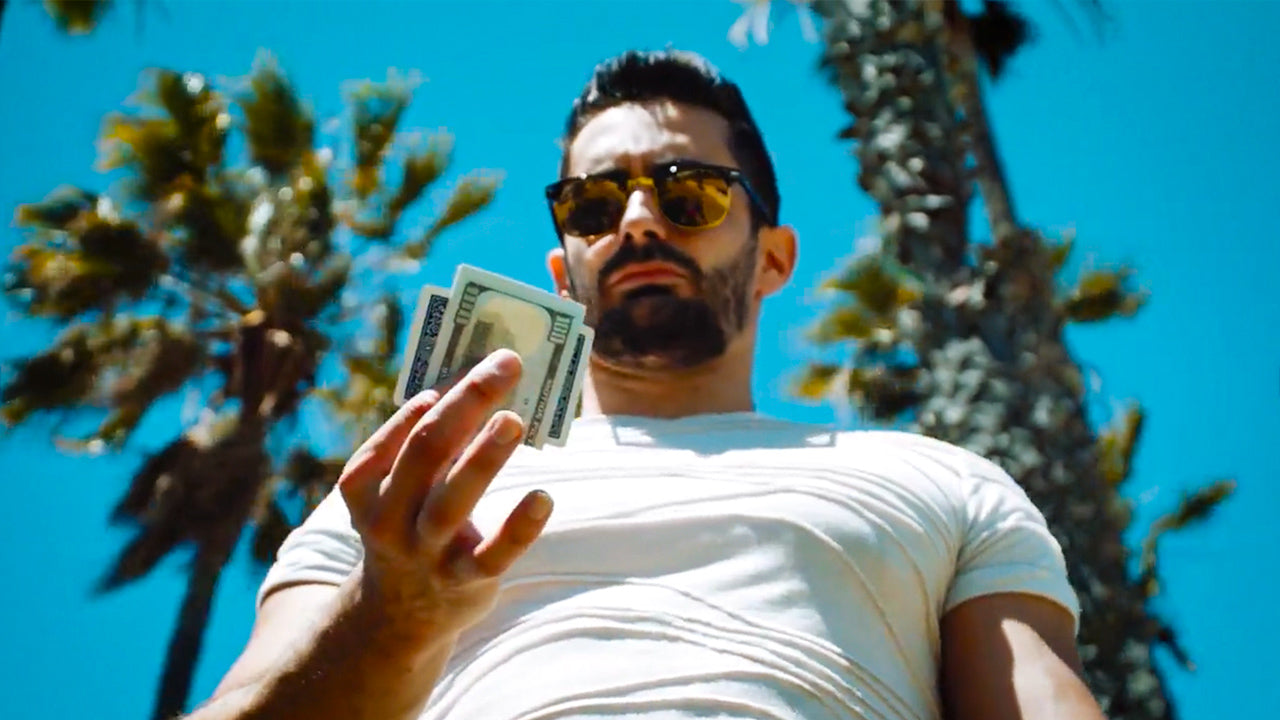 Implosion
Sale price

$15.00
Regular price

$29.95
(/)
Bet them $100 you'll find their
signed

card - and BOOM. It appears

between

the bill, INSTANTLY.

 


The spectator signs a card and it's lost in the deck.

You bet them a clean $100 you'll find their card.

Right in front of their eyes, and with zero sleight-of-hand, a card instantly appears between the folded bill.

You tip it out onto the deck - and when it's turned over, it's THEIR SIGNED CARD.
---

"Ultra-easy, practical and devilish. I am
amazed

by the method."

- David Stone

"Implosion uses crazy mechanics. I had
never seen this before

."

- Mickael Chatelain
---


Created by First Place FISM Winner, Florian Sainvet, Implosion is like nothing we've ever seen before.

It doesn't work in the way you think it does, so when you see the gimmick, the mechanics are as cool as the visual it creates.


No Flaps
No Thread
No Rotations or awkward moves.

Just because he has, you do not need to win FISM to do this effect. It's incredibly easy.

Florian will walk you comfortably through everything you need to know to perform Implosion. And you will receive everything ready-made inside the package. No DIY required. 
Handmade in France for durability and class. Implosion comes in both Red or Blue Bicycle Rider Back designs.

Get yours TODAY.
This product is rated 4.5 of 5.0 stars.
It has received 21 reviews.
Implosion = 👍🏼👍🏼👍🏼👍🏼👍🏼
Implosion is truly is amazing on so many levels… Ingenious conception and engineering, lightning fast operation, simply amazing for the price… my favorite purchase so far this year, Thank You!
Implosion
A nice gimmick that lets you perform a miracle right before your spectators eyes. Teaching was well done!
Fantastic
Best response time and service I have ever experienced from any Magic company.
Ellusionist is hands down the best.
Santa rick
Implosion is just fun!
Simple for a beginner with a great visual. Kids are wowed by this trick!
5/5 with some Tweaks
For me, i love the unique approach and I am already working on ways to incorporate it. Definitely worth it, plus with this "approach" in the future, you as a worker, can get creative on making it even better for different applications. My only draw back (not major at all) is some of the volume ill say. Which i found a unique work around myself that fixed any complaints! Highly recommend this for anyone looking for a very useable, mailable effect, that will also intrigue the creative tinkerers out there too (once you learn everything behind what makes this effect tick!)
Implosion. Great
Great gimmick. I will actual use this. I was impressed by method.
Perfect.
I can't say it enough. Pure magic
Awesome!
Great illusion! Well thought out...a real keeper!
Straight fire!
This is an amazingly well put together waaaaaayyyy out of the box trick! Super visual, easy to do and drops people jaws! Stop reading and get it now!!!
New and clever indeed!
I am a collector of highly visual magic and this piece could be my favorite in the collection! It is built to last many performances and the instructions are so easy to follow. I enjoyed the slights taught by Florian as well!
Please do not buy this! The secret is too cool!