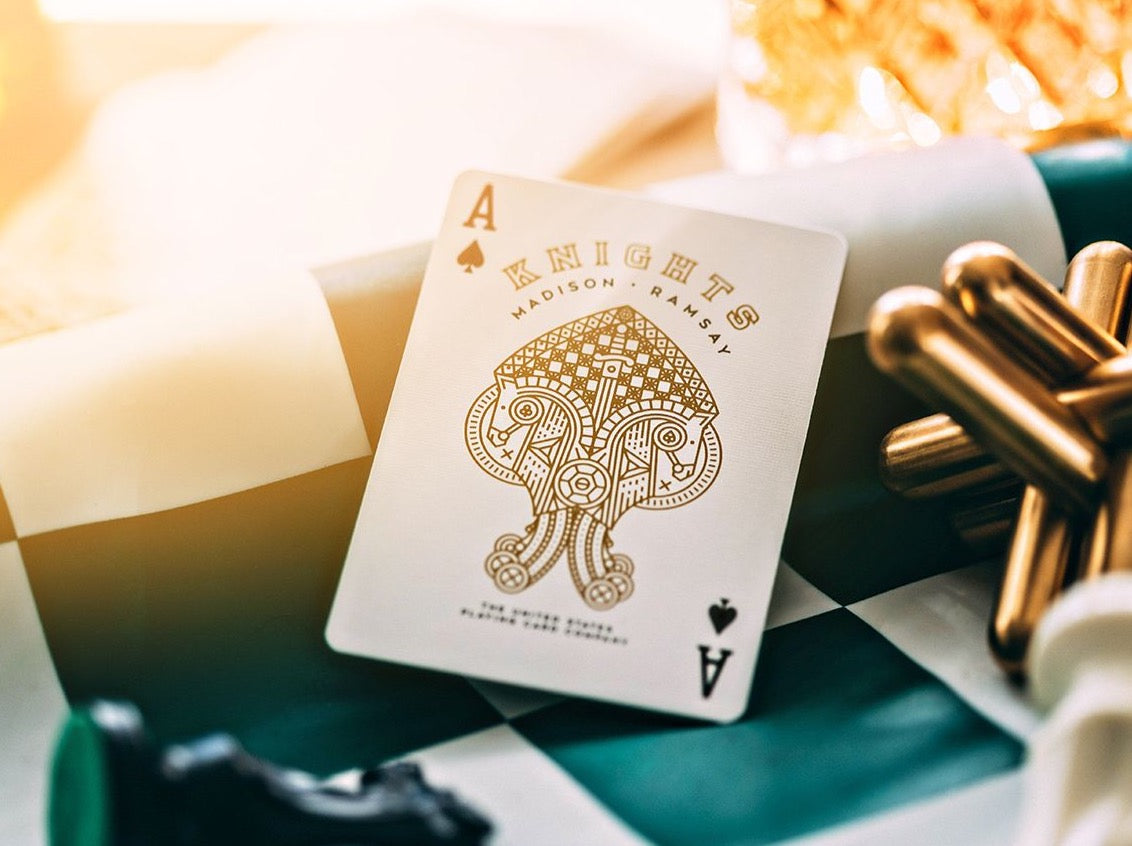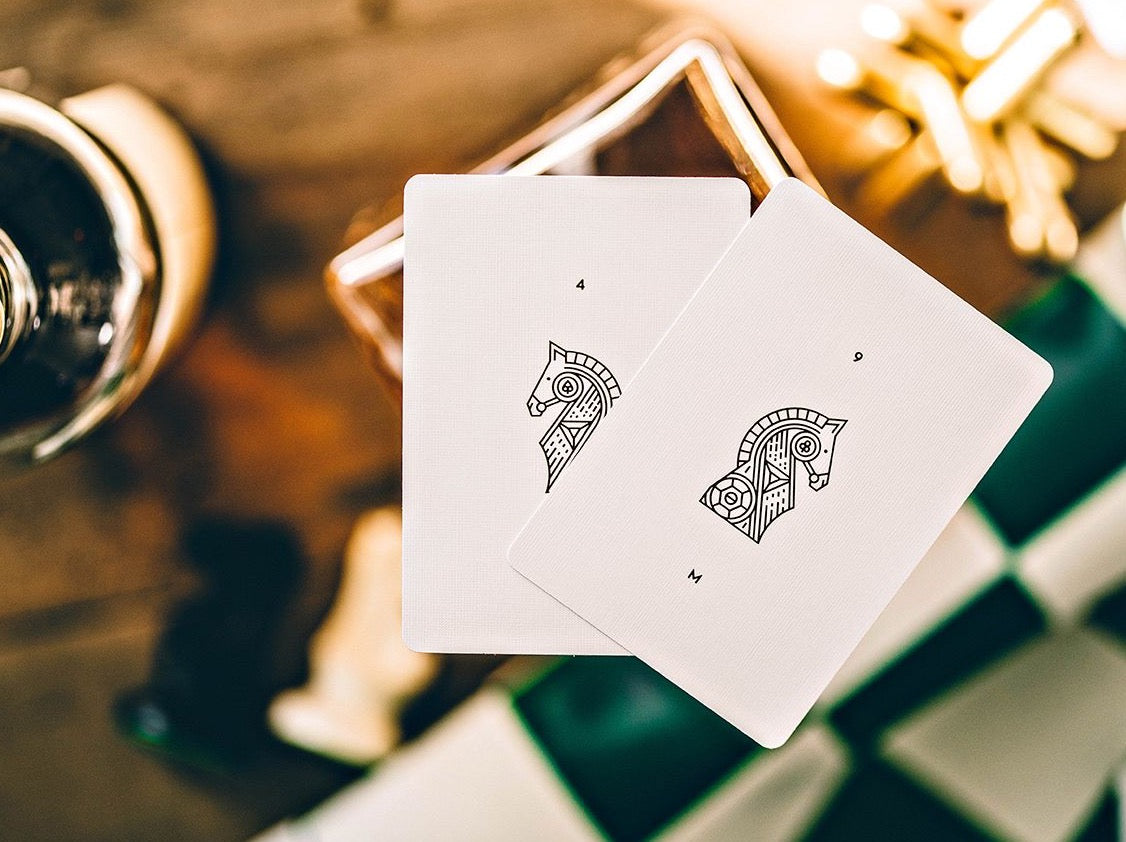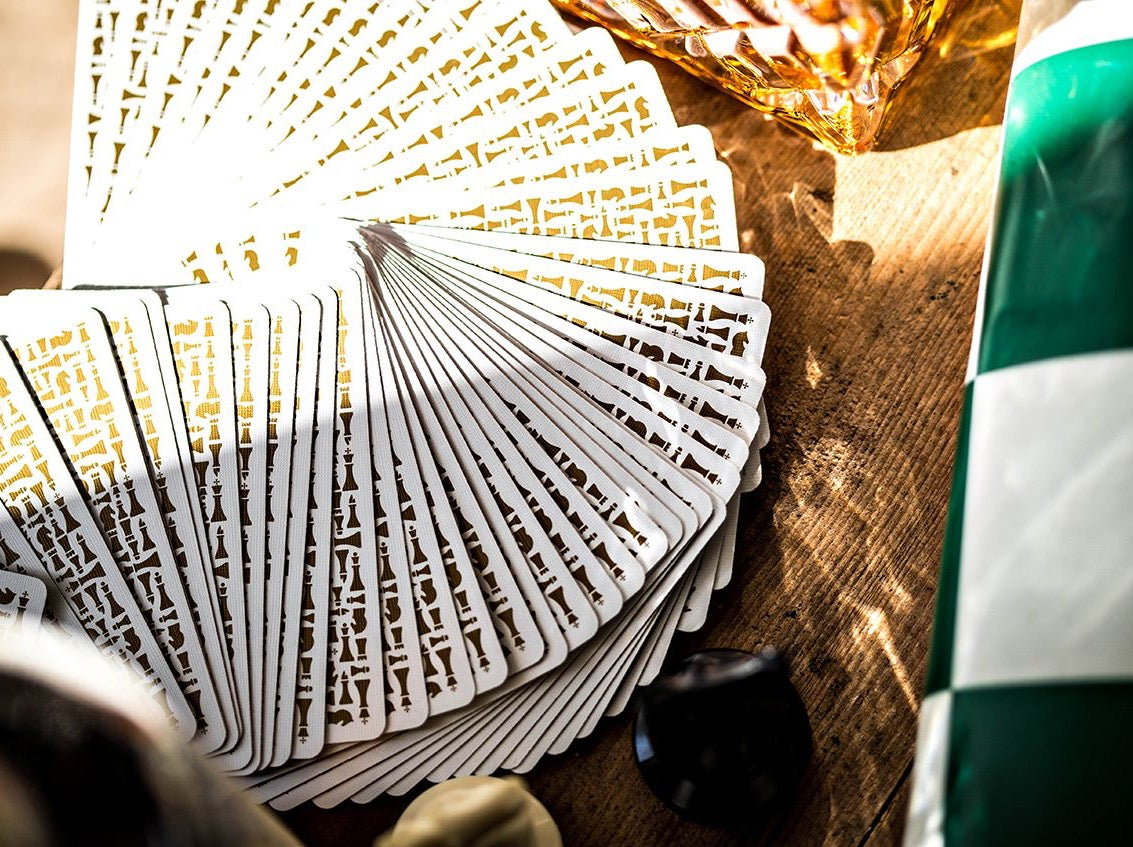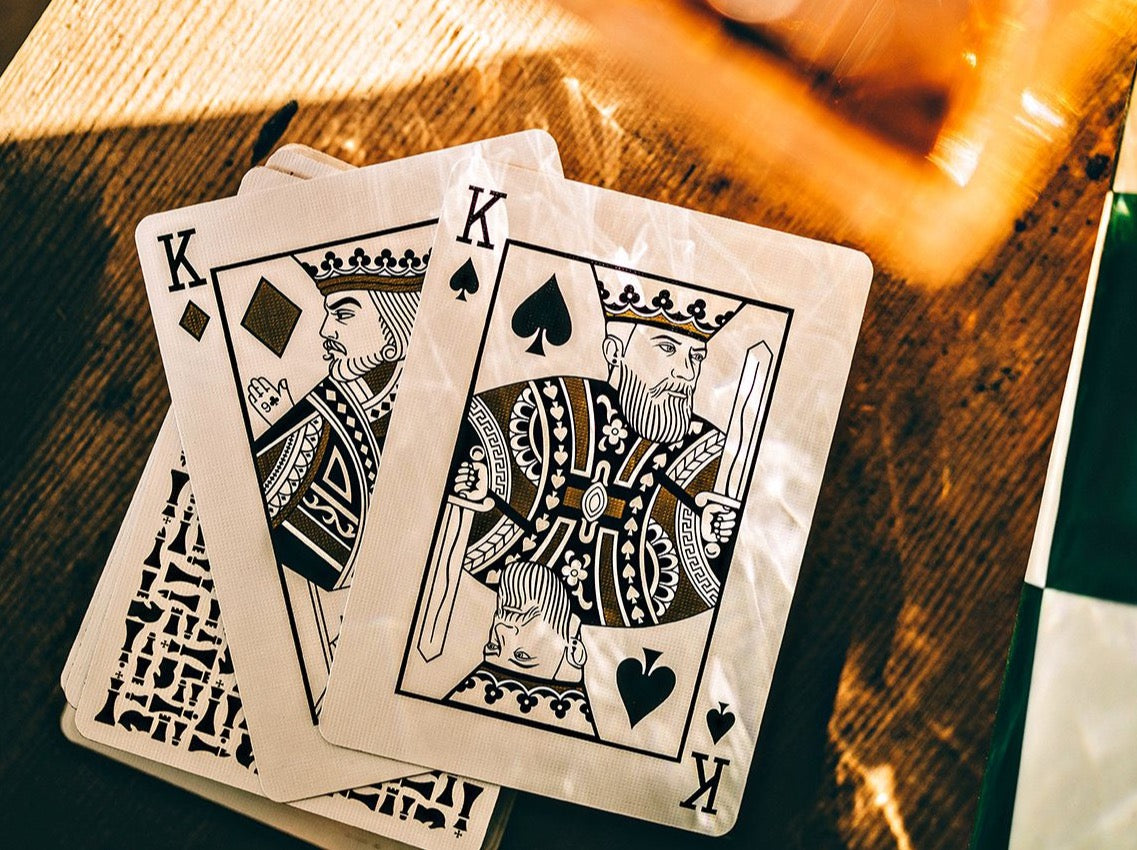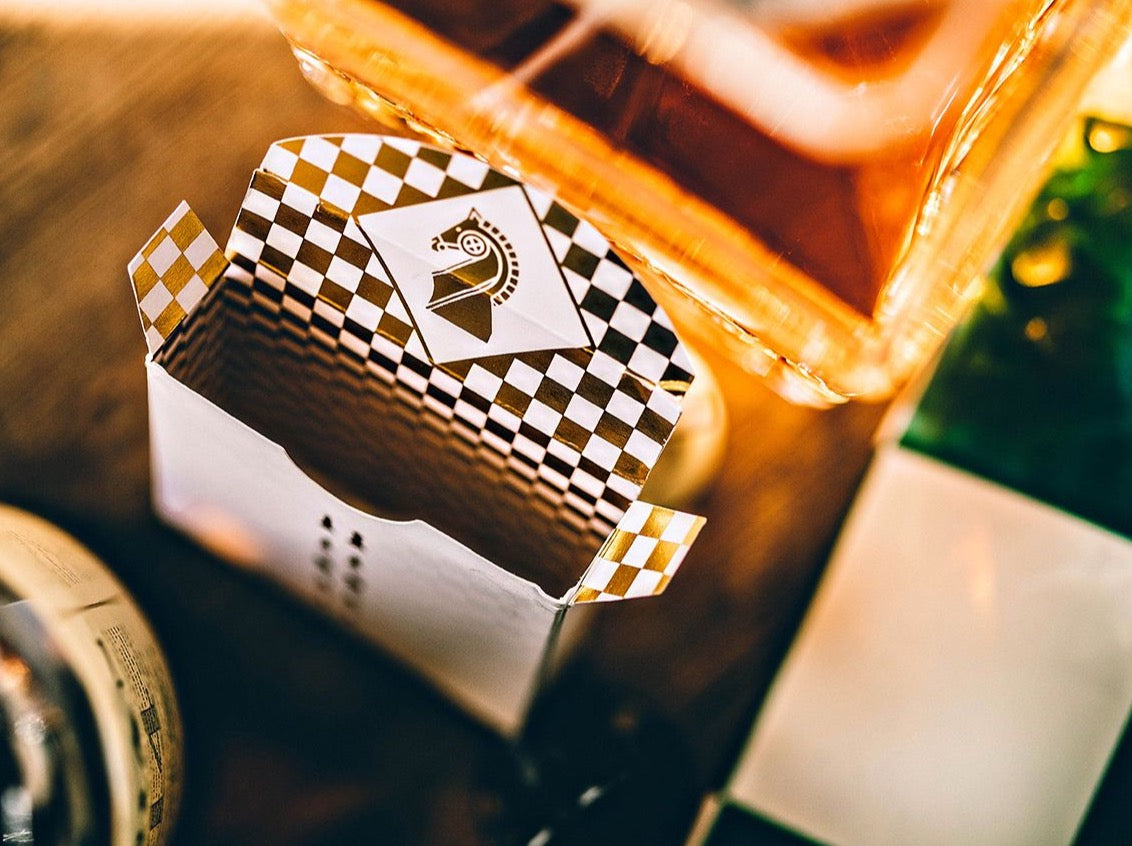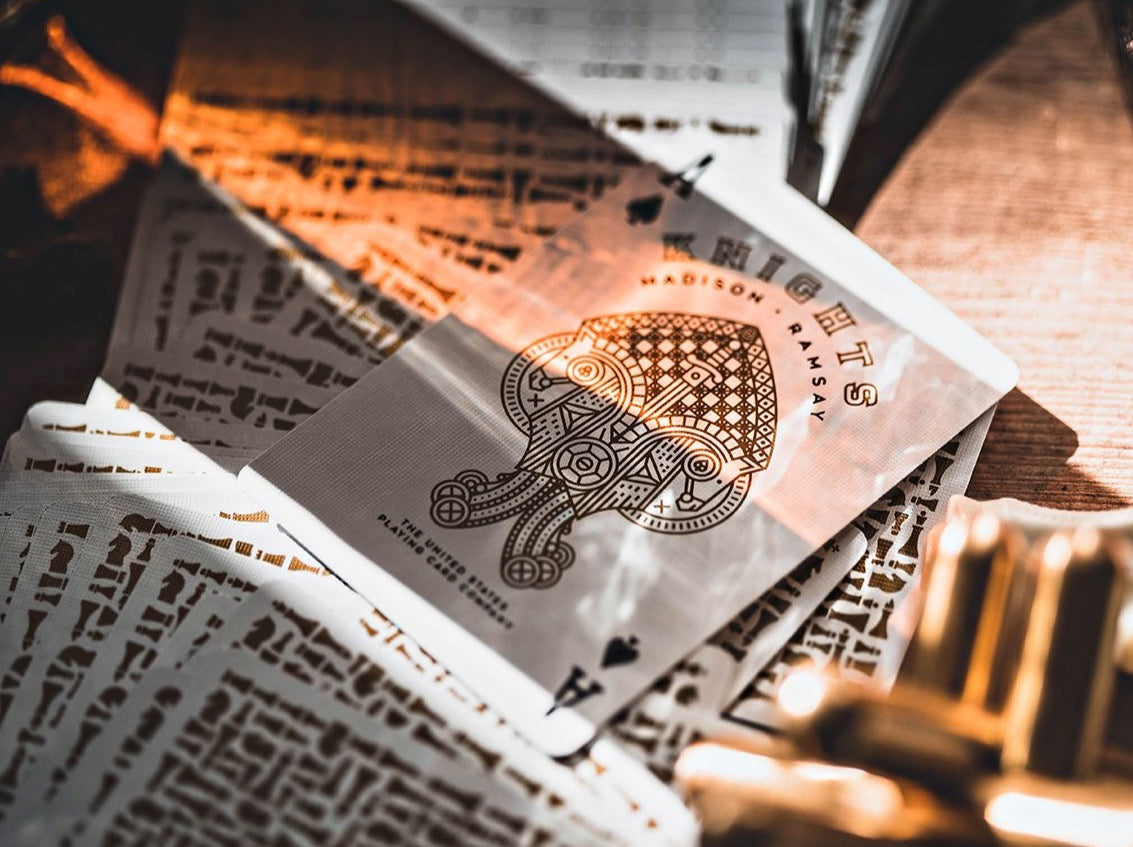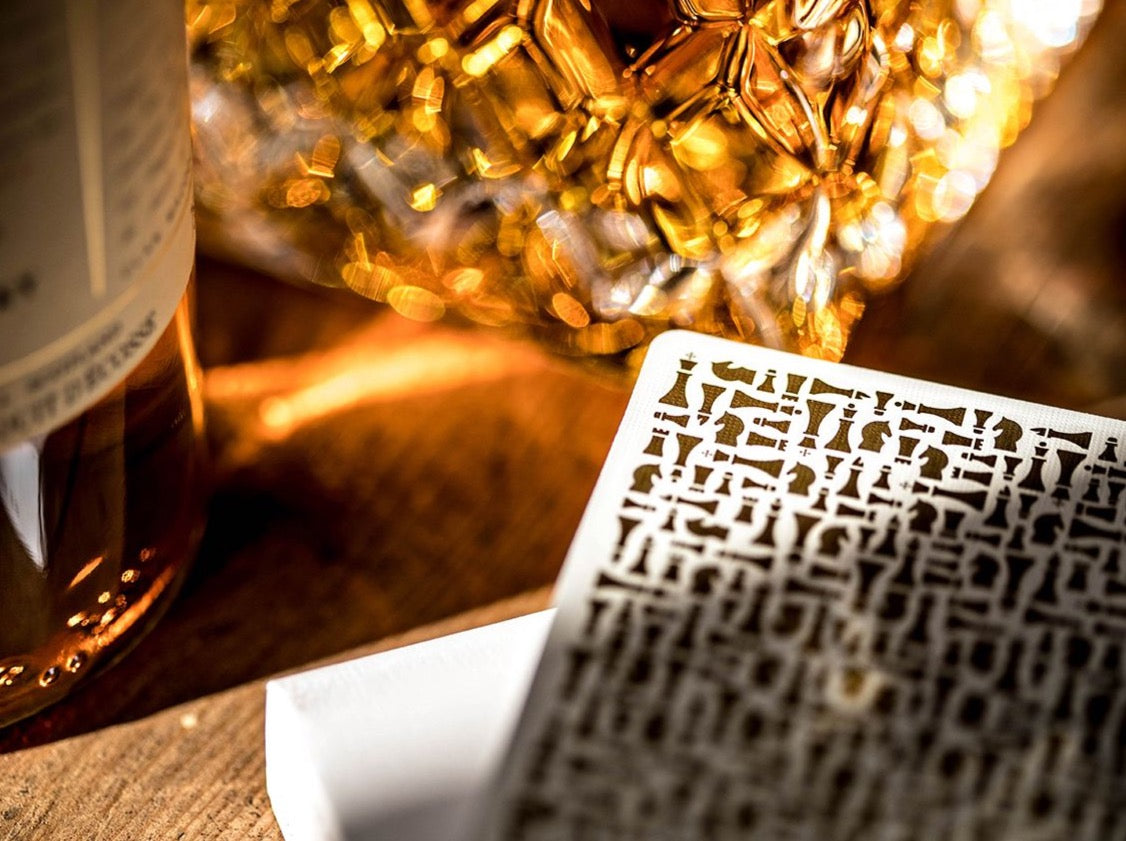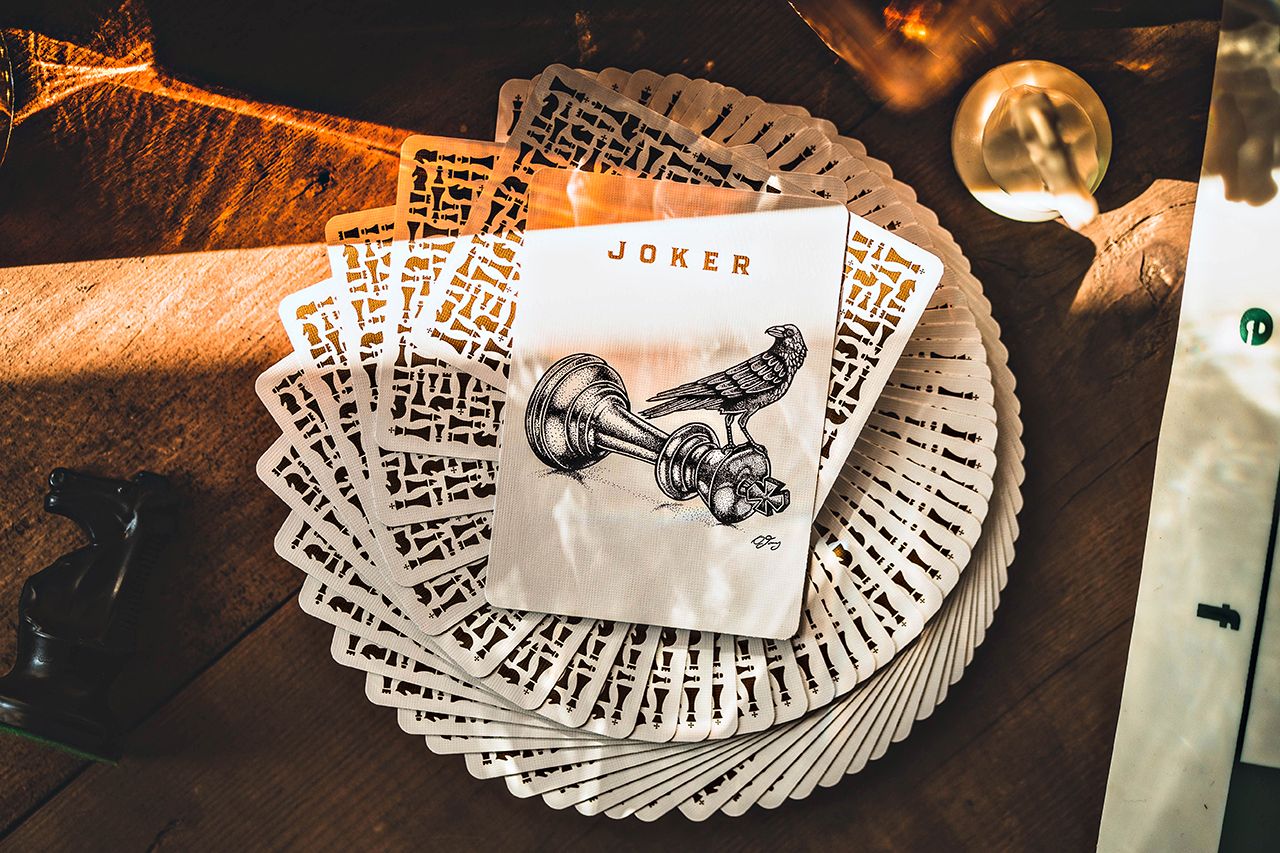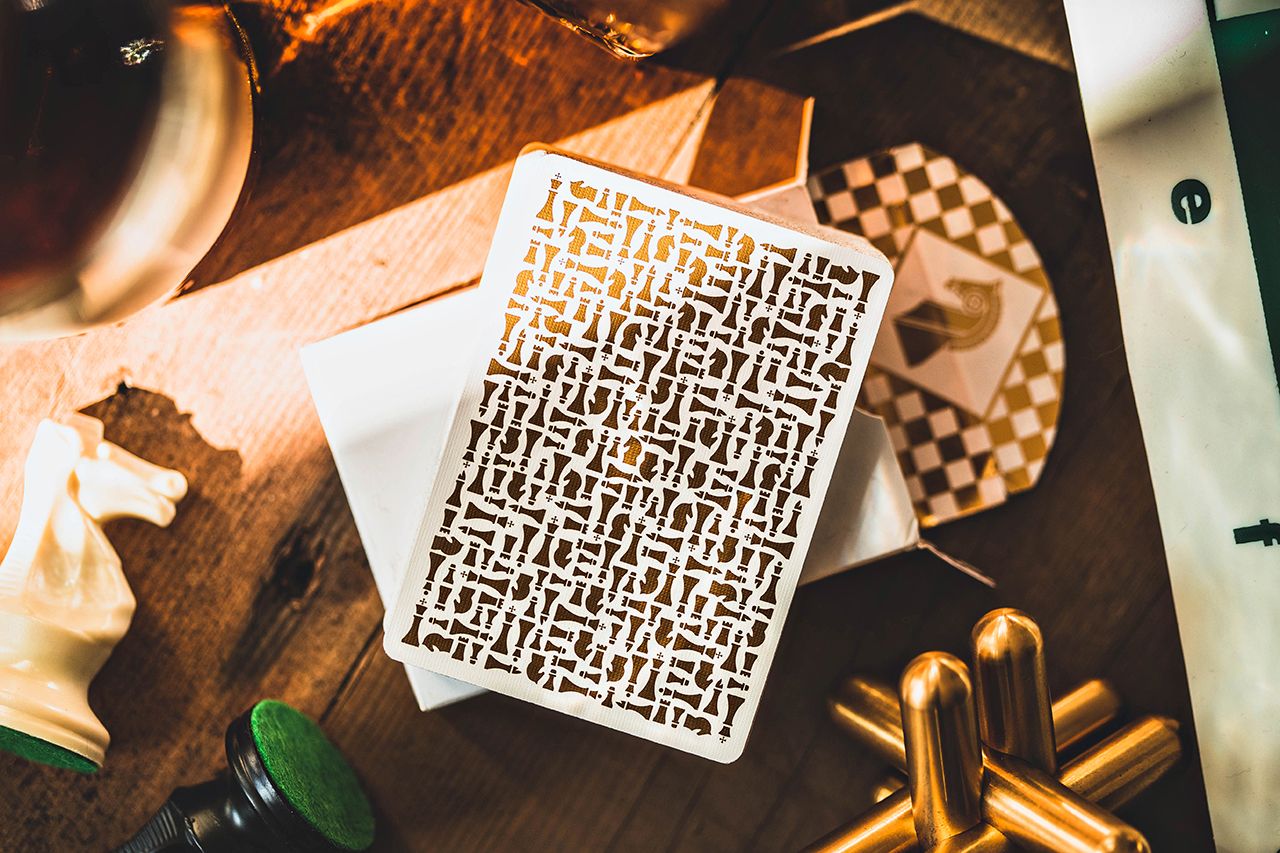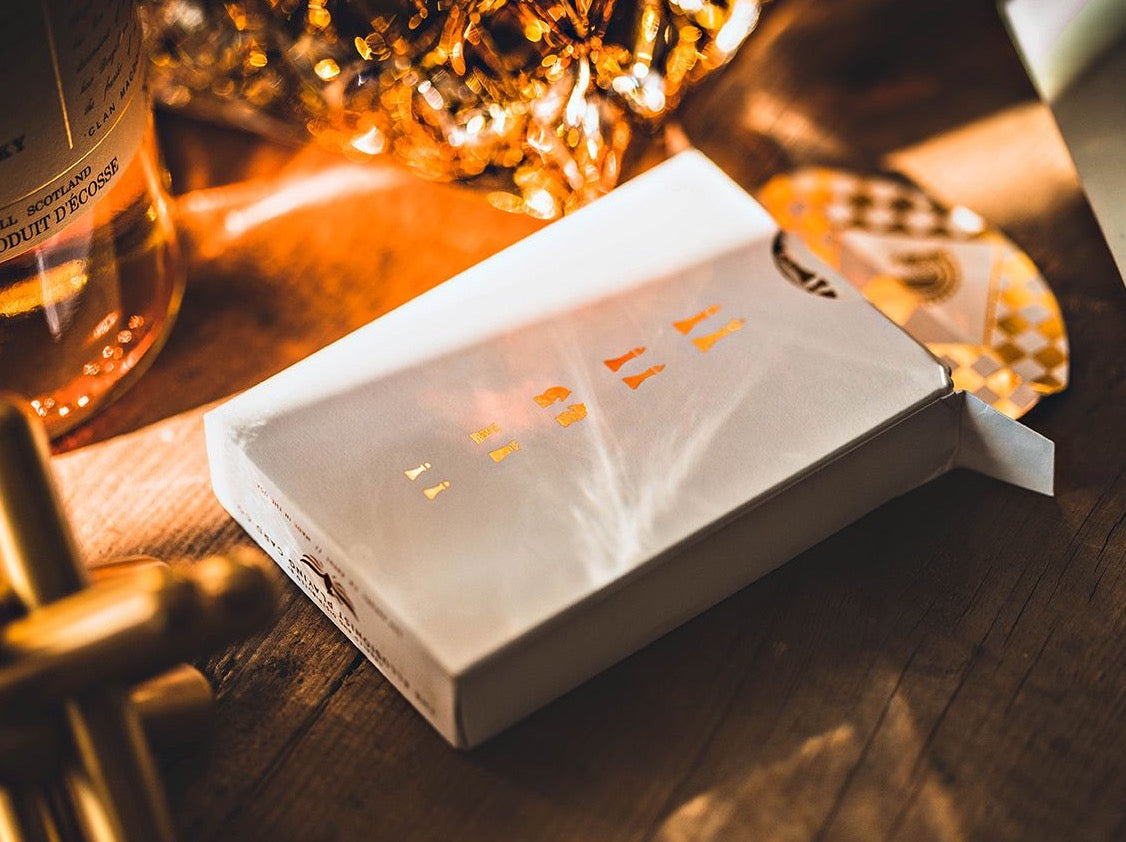 Knights V2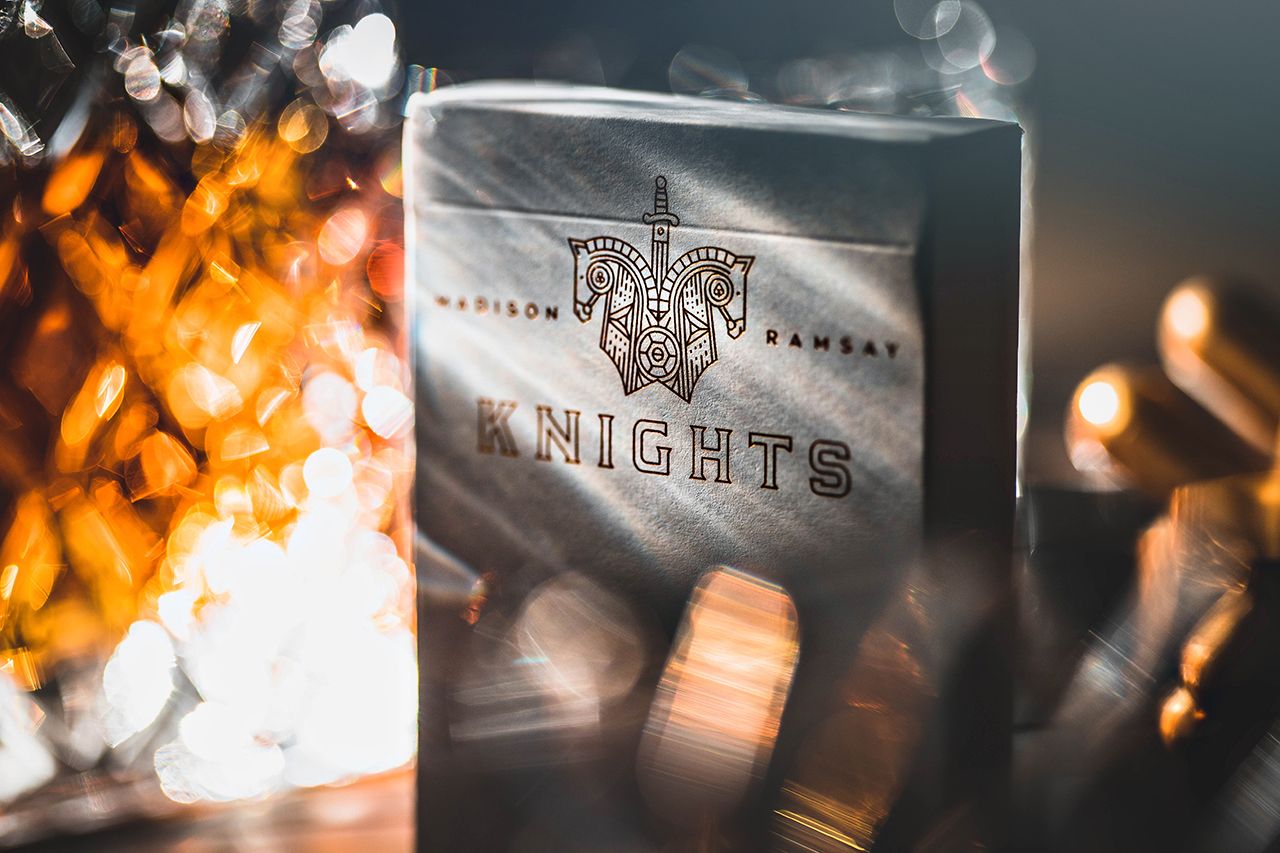 This product is rated 4.9 of 5.0 stars.
It has received 169 reviews.
Knights V2
Beautiful deck, it was a gift for a friend who loves the chess game, hoping to turn him into playing card collector too.
Amazing
Love the deck. Amazing quality. Looks great in collection...
Amazing deck
Really good deck with the best jokers I have ever seen and great gold metallic ink on diamonds and hearts.
Amazing design and slick look
I've always been interested in magic and cardistry but never had pulled the trigger in learning. These cards are amazing and I enjoy collecting new and different decks of playing cards. Knights v2 is a definitely worth while purchase for anyone wanting to start collecting or learning card magic
One of the coolest!
I have many very cool card decks now, and there are a few in the running for my absolute favourite decks. These are my absolute favourite, maybe at worst tied with one other design. The marking is SO cool! The design is classy and the white and gold, stunning! The tuck box has a beautiful understated design and the chess theme through the deck is very cool.
They also are a dream to handle, they're thin, smooth, supple, and MUCH more durable than I expected! I loved them so much, I've bought 15 decks to have these as my working decks once all my bicycles and Discord decks have given in.
Slick knights
People know chess pieces as well as they know suits, which helps them feel the design is just that, a design without hidden secrets…classy but fun
So cool!
It is an excellent deck for magic and cardistry
Beautiful Deck
Knights V2 - I love the look and feel of the deck. It was a nice addition to my collection.
White knight deck awesome
I collect decks and this is a favorite. Smooth for handling and flourishes . Reminds me of the ghost decks.