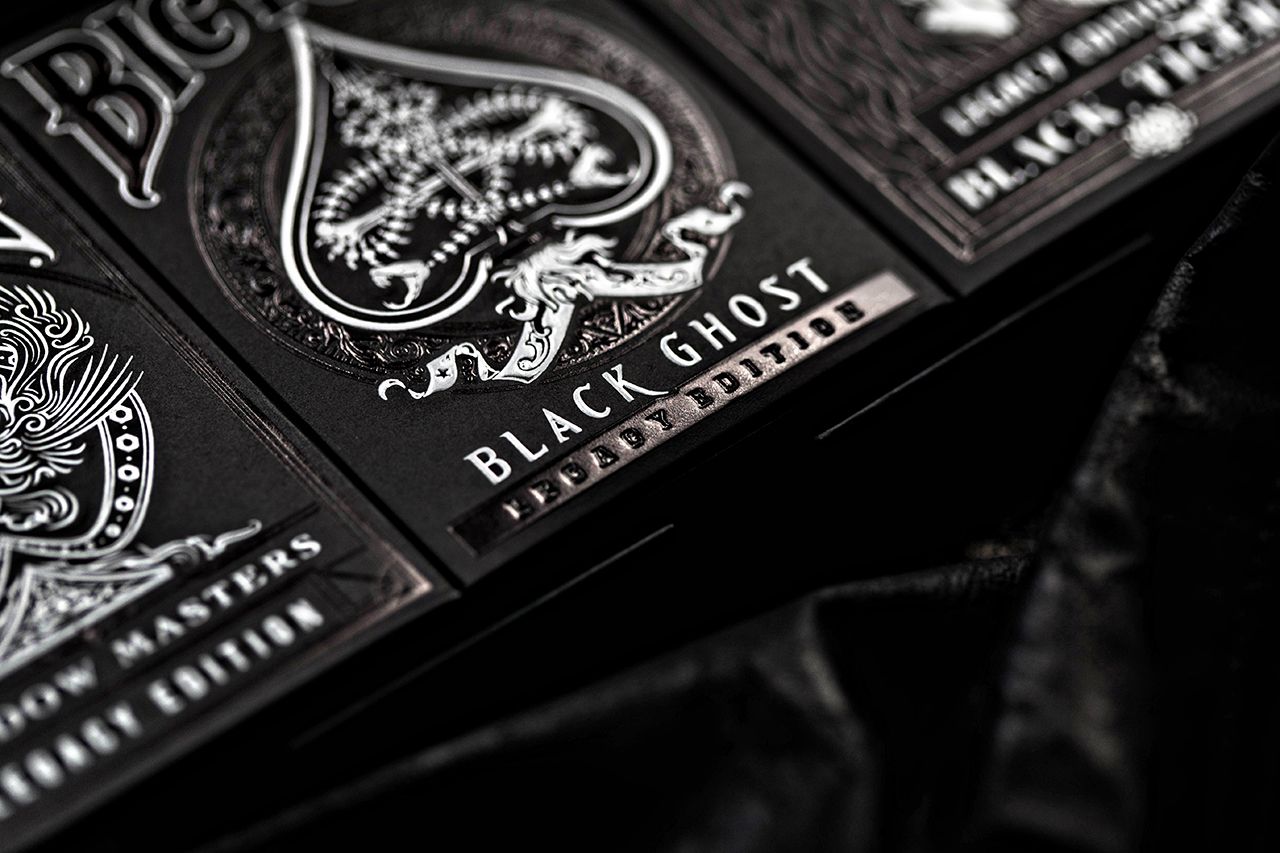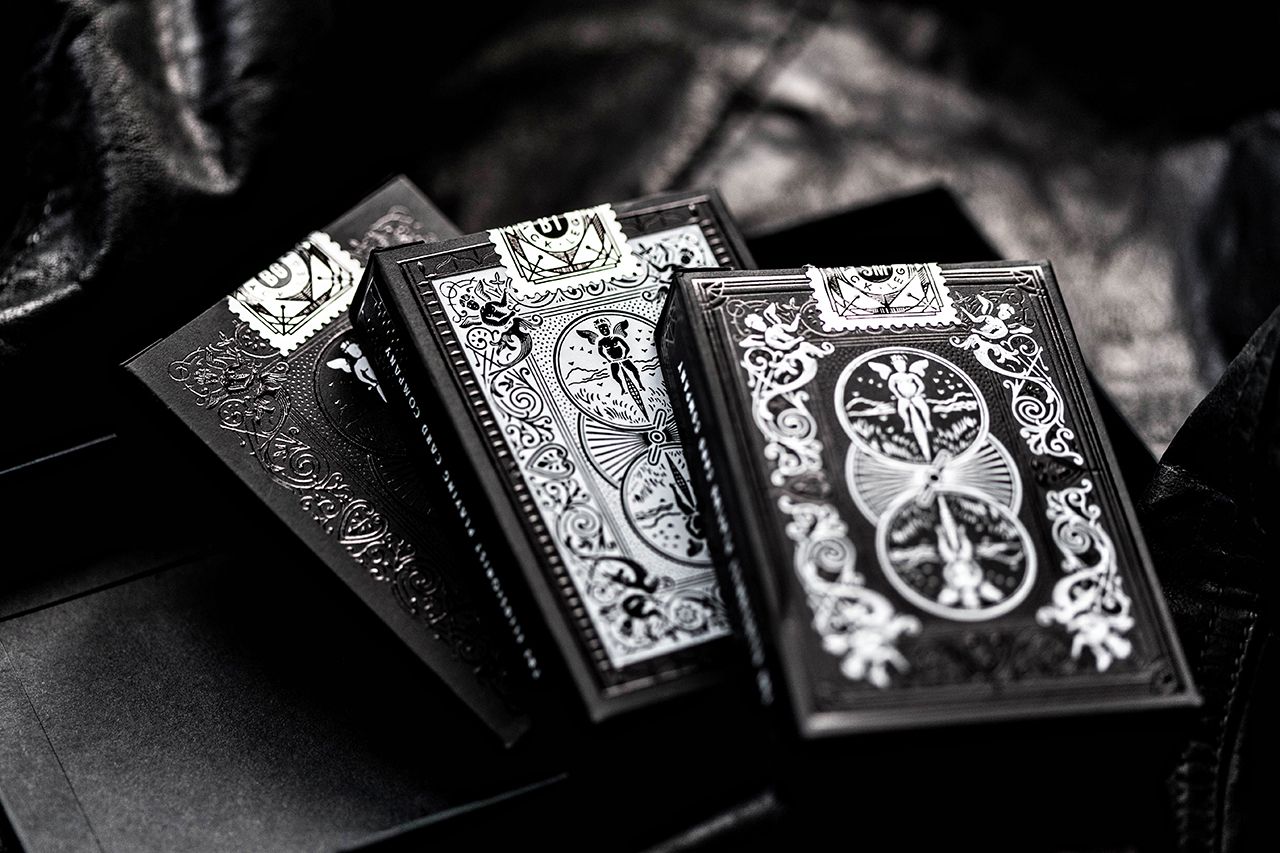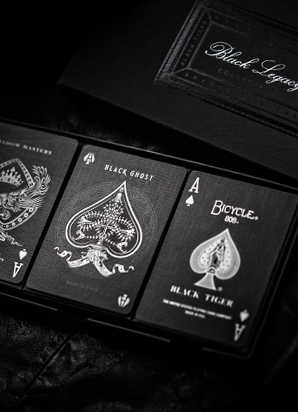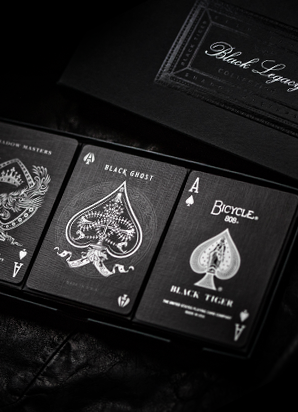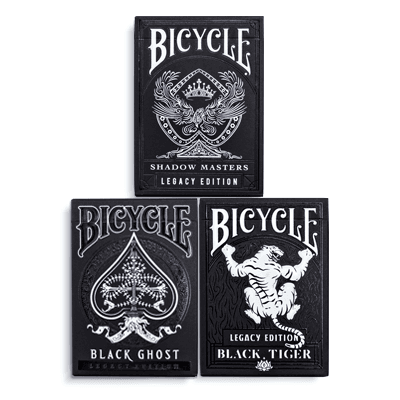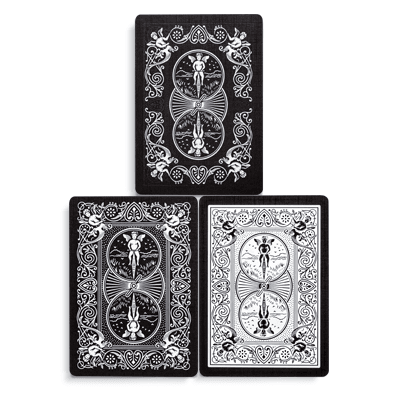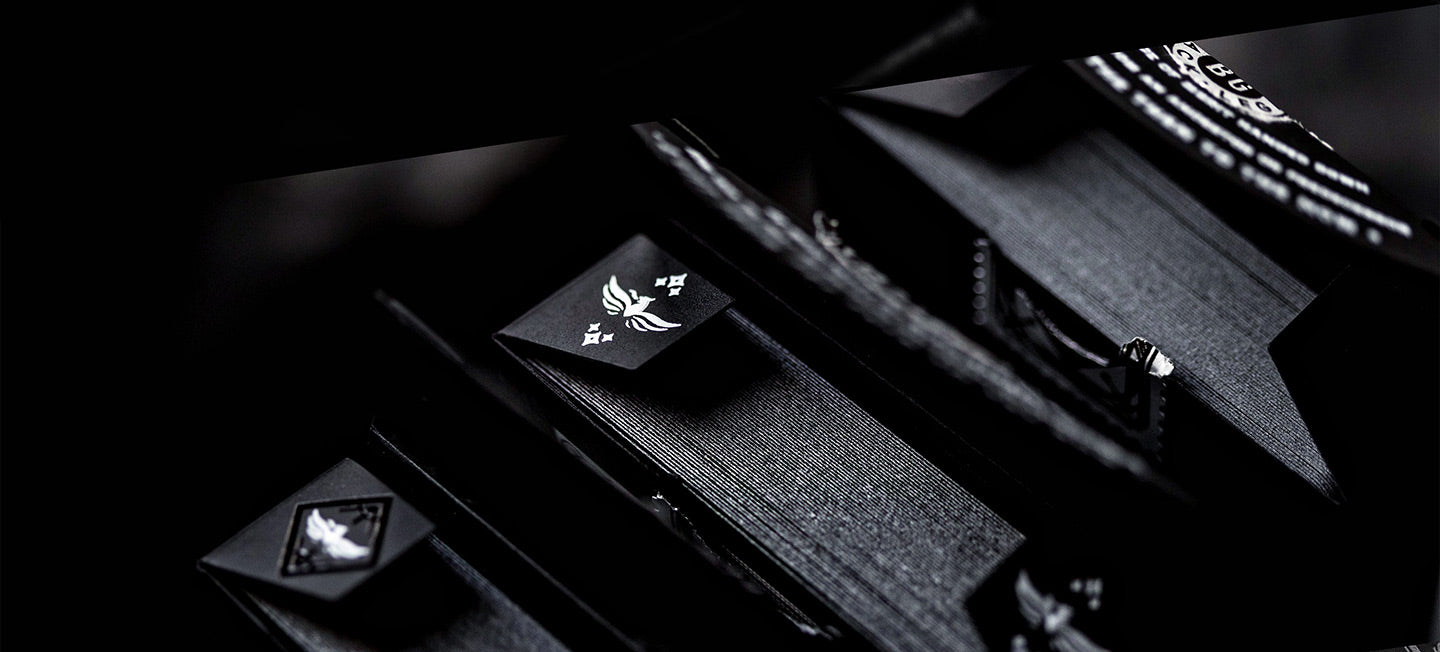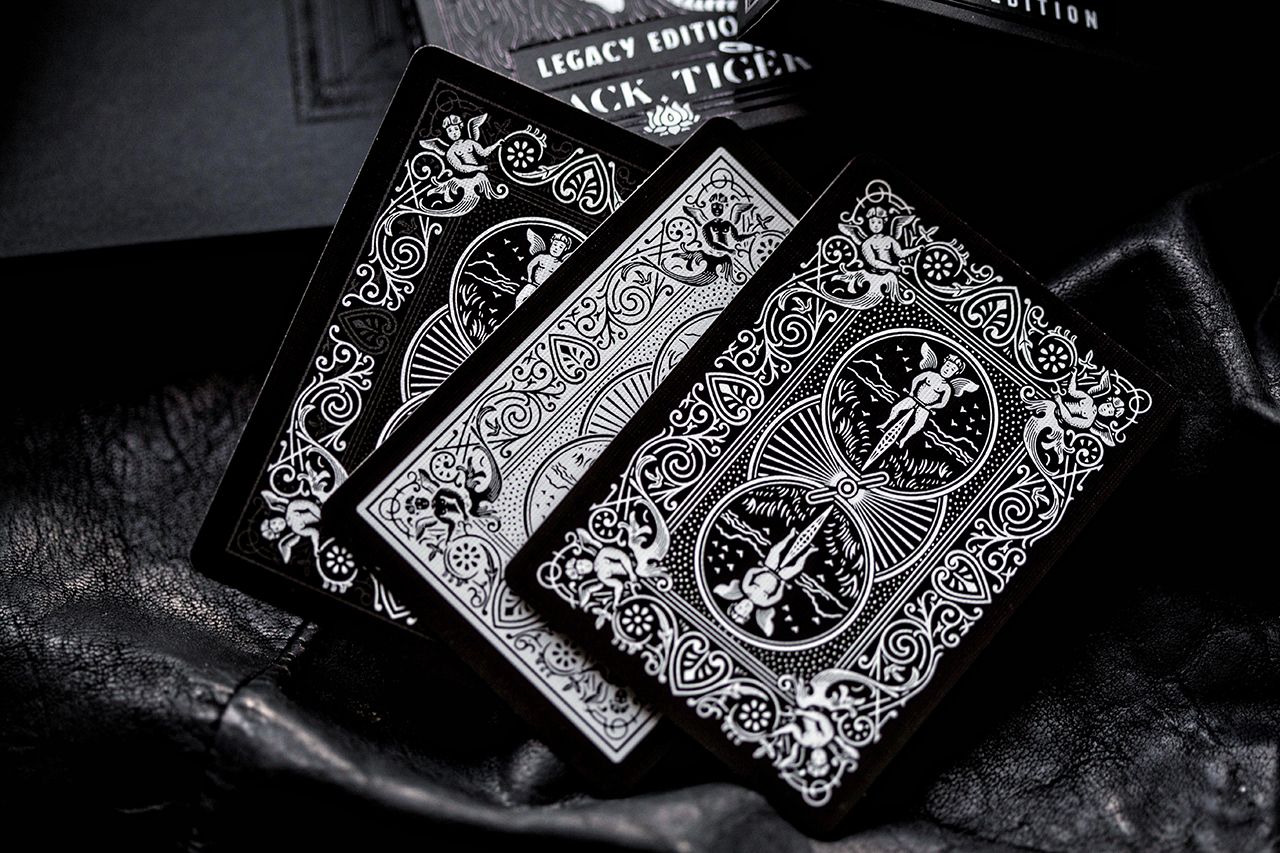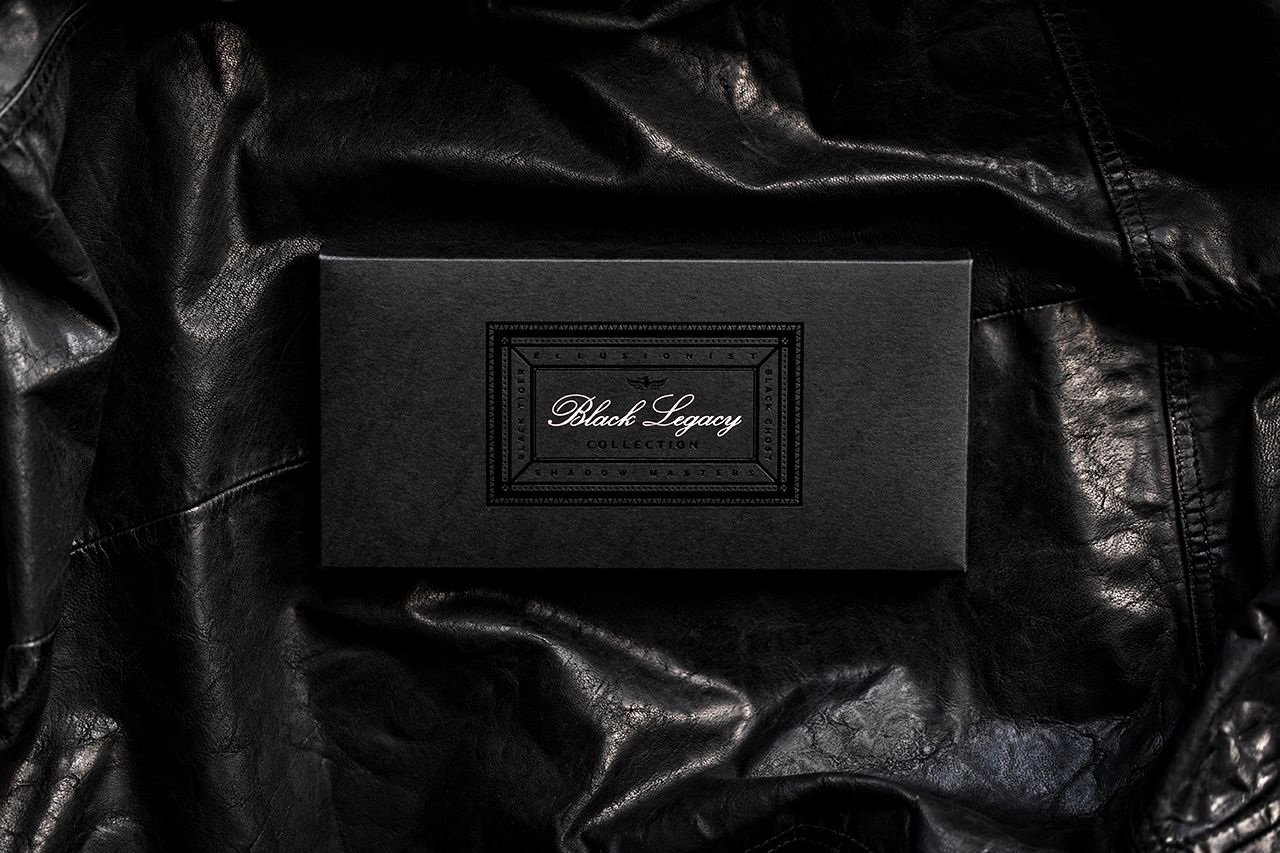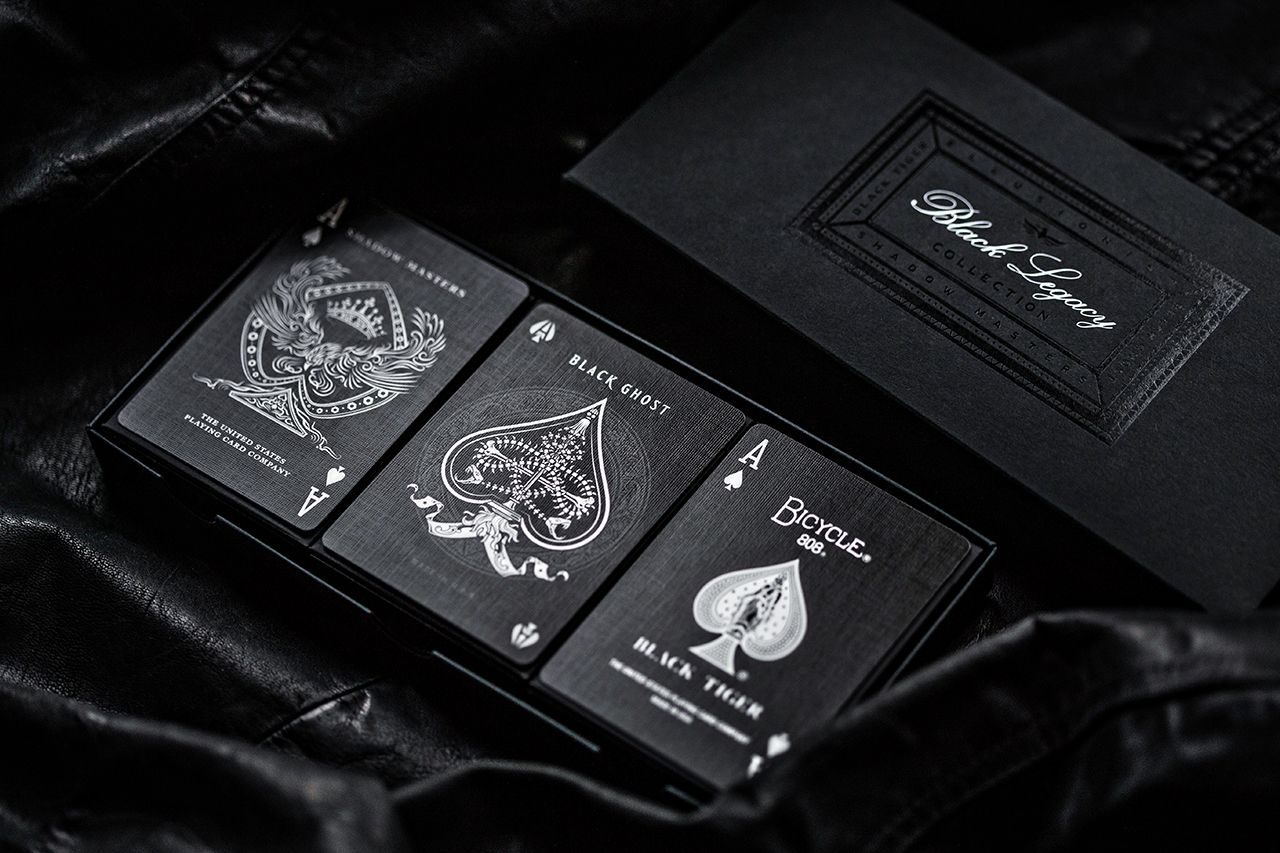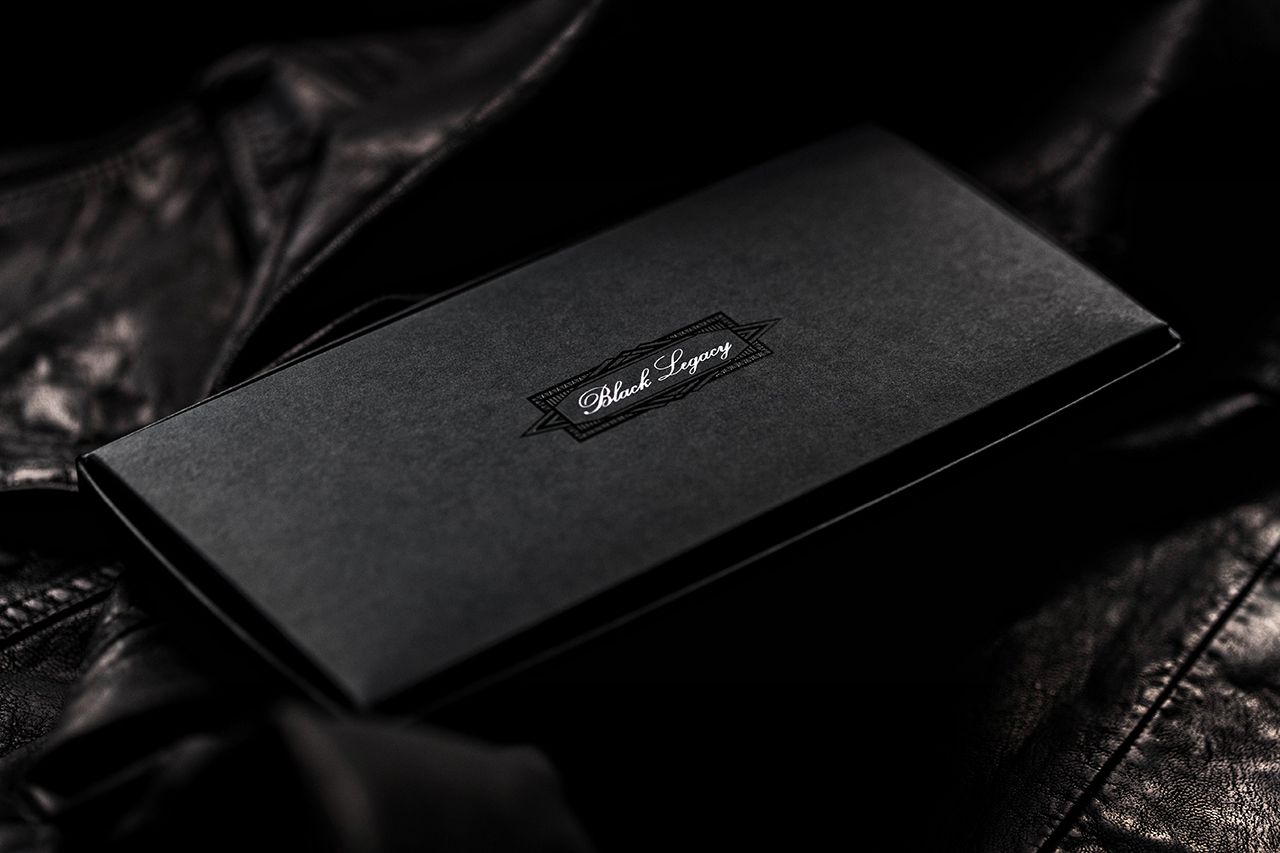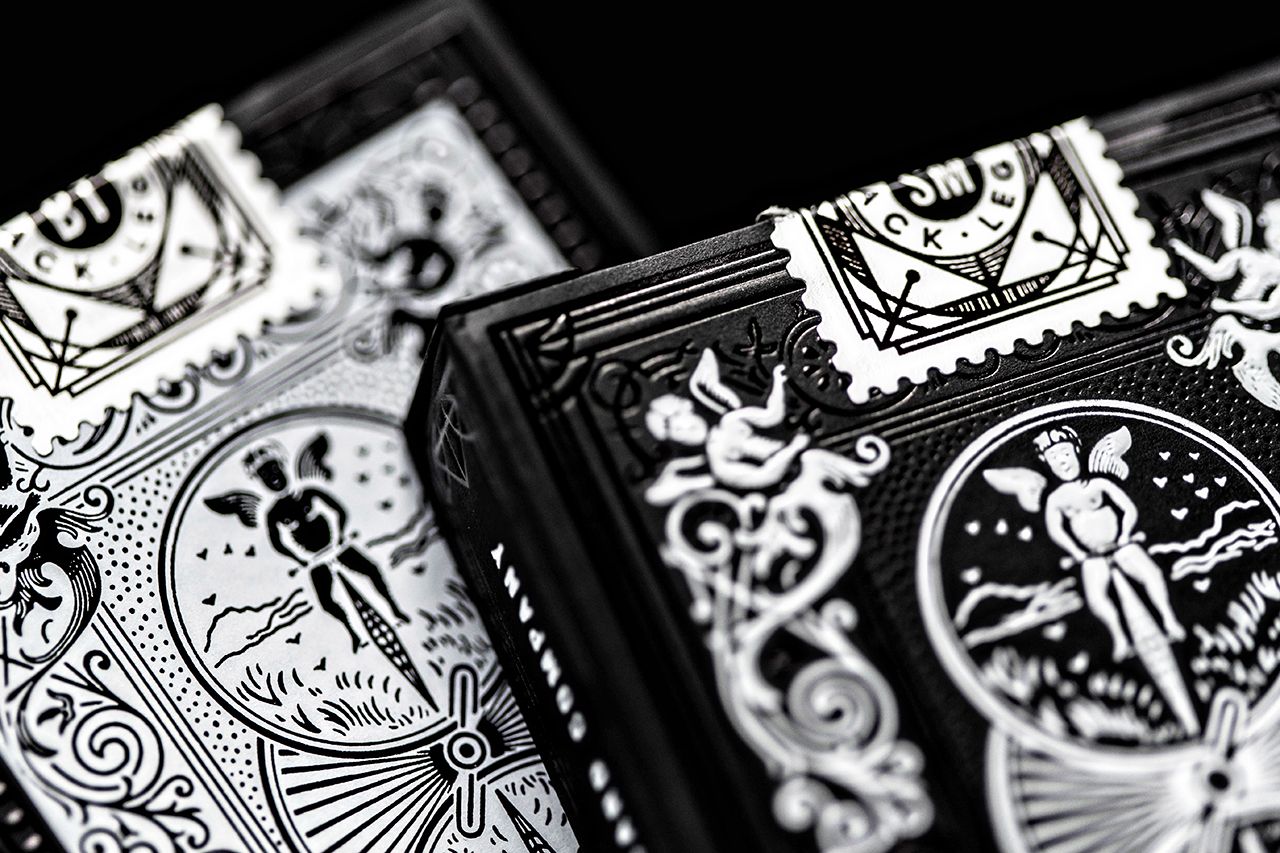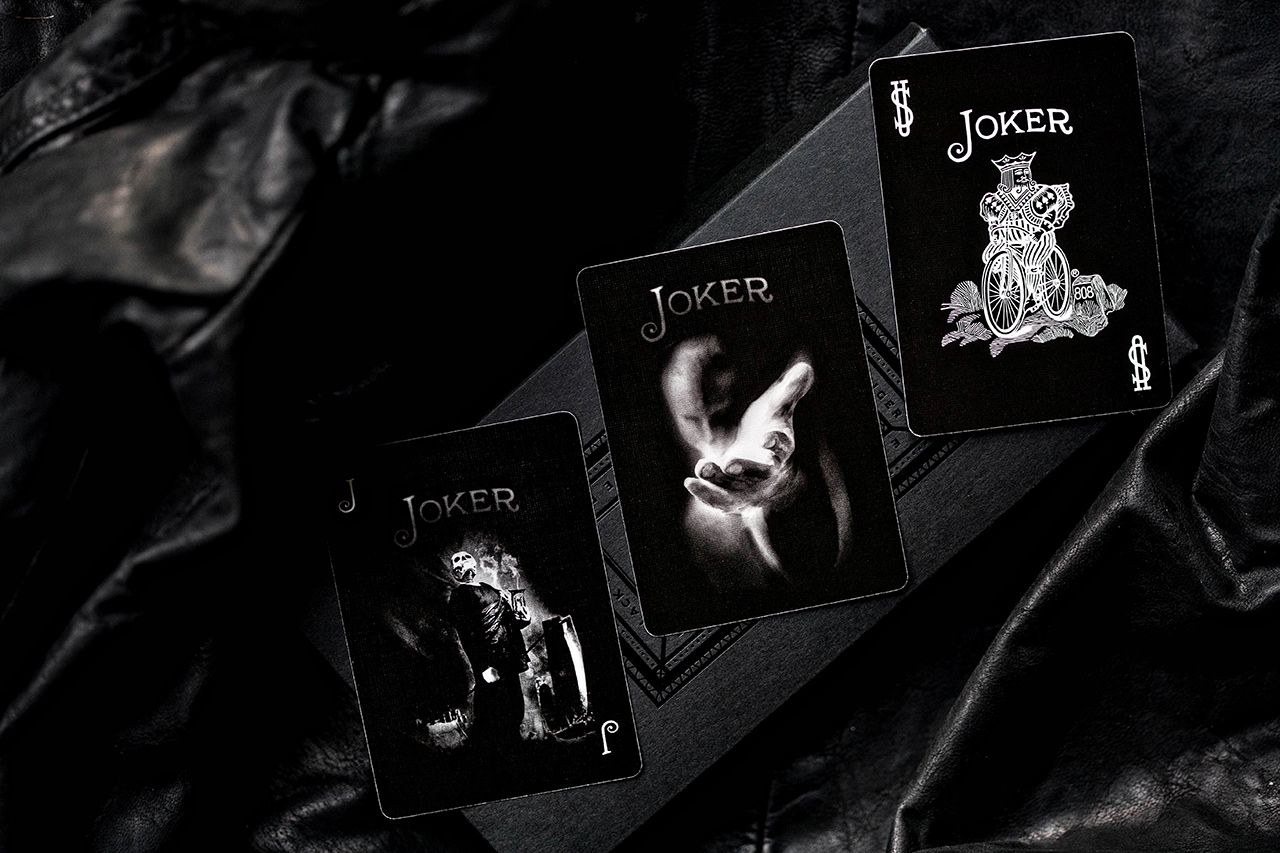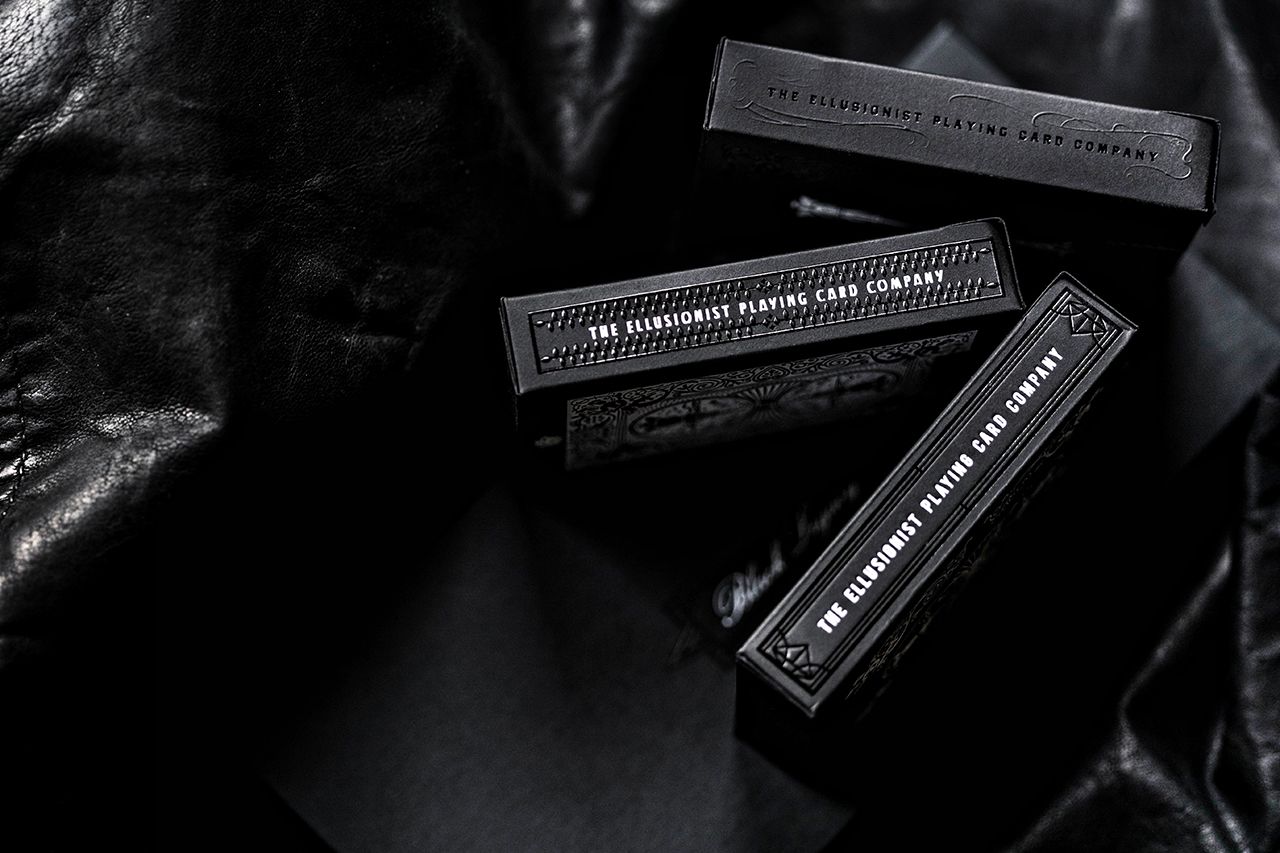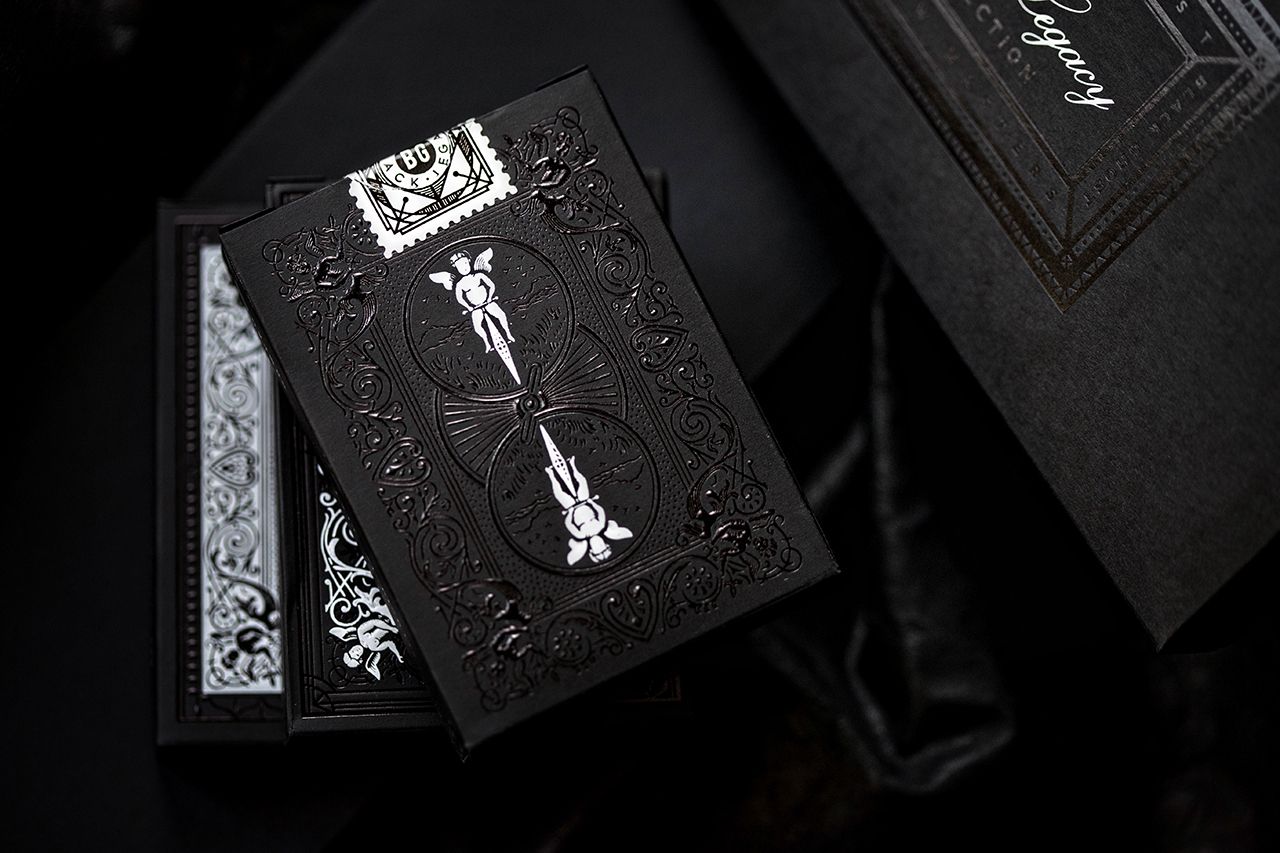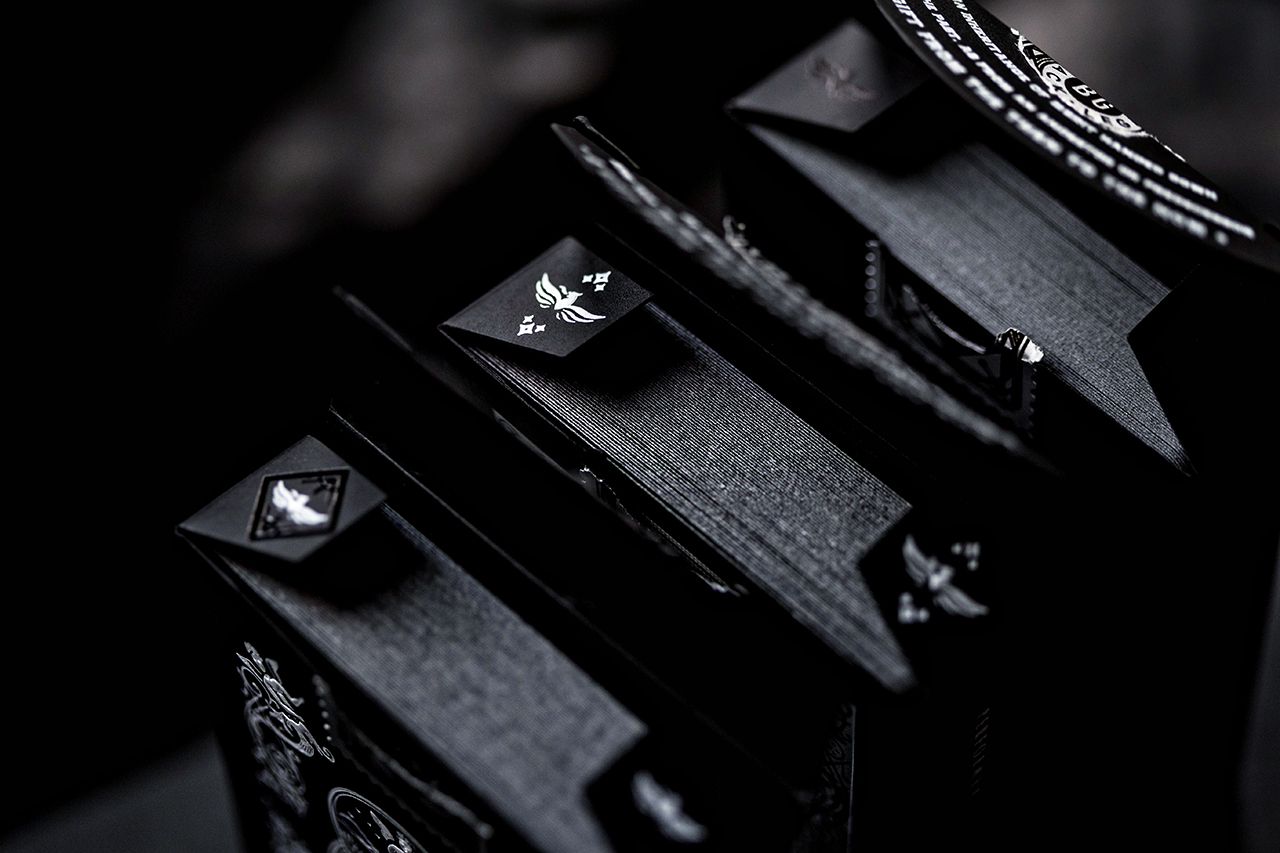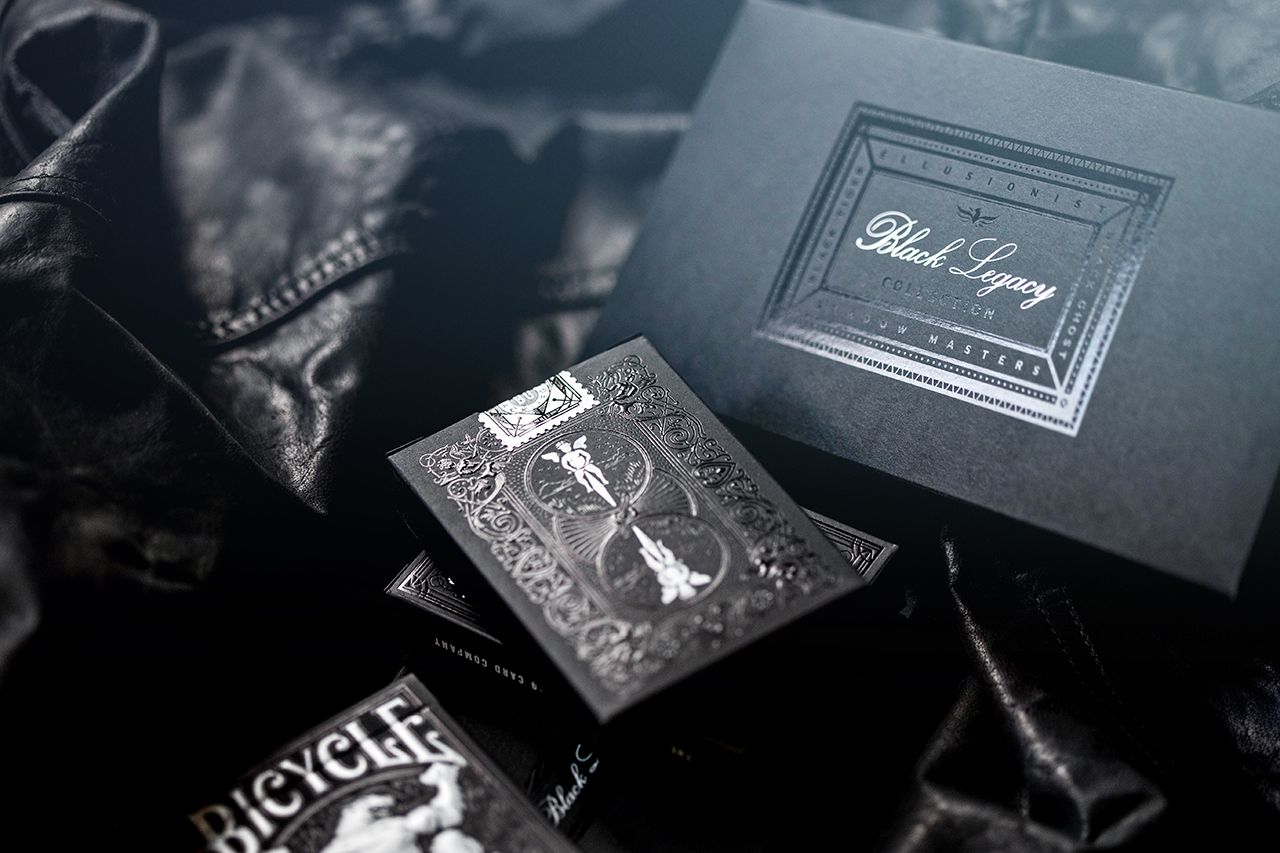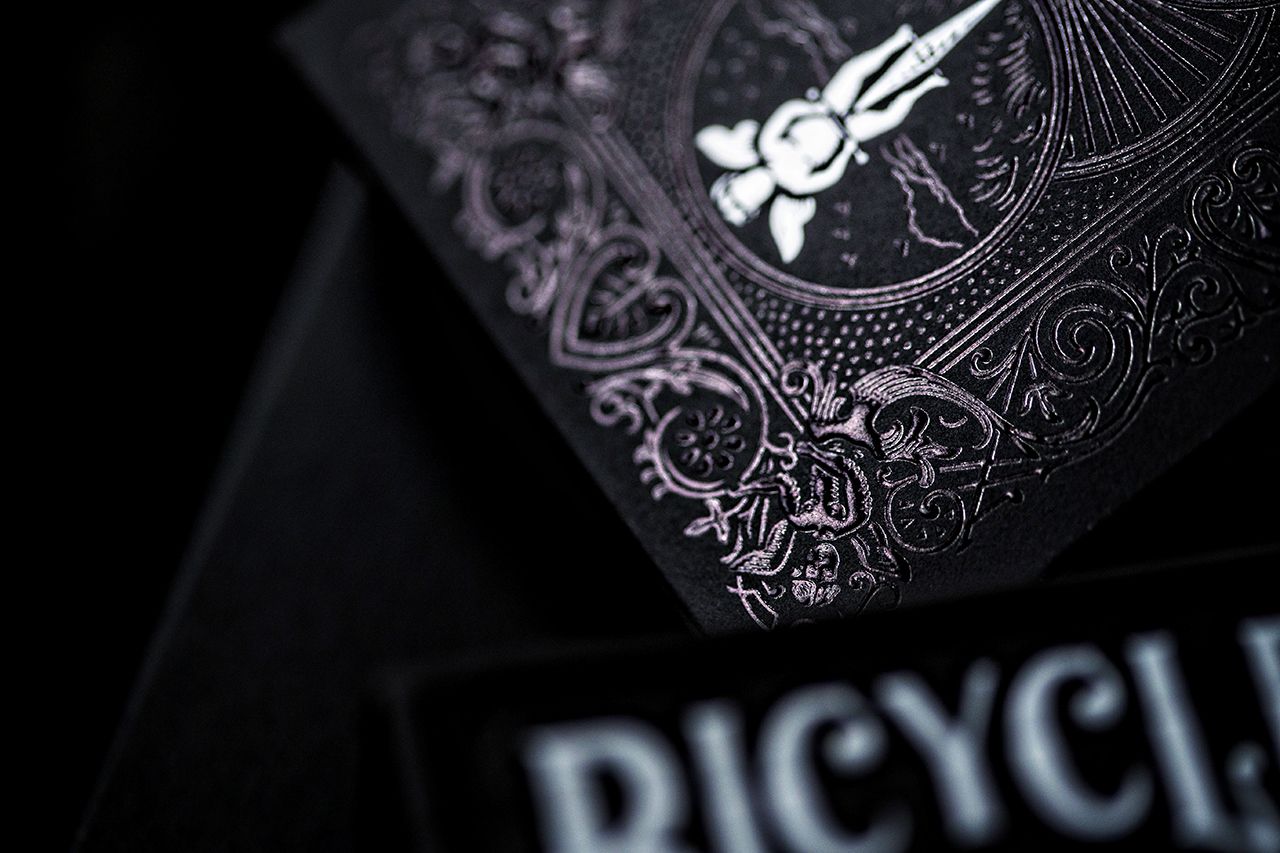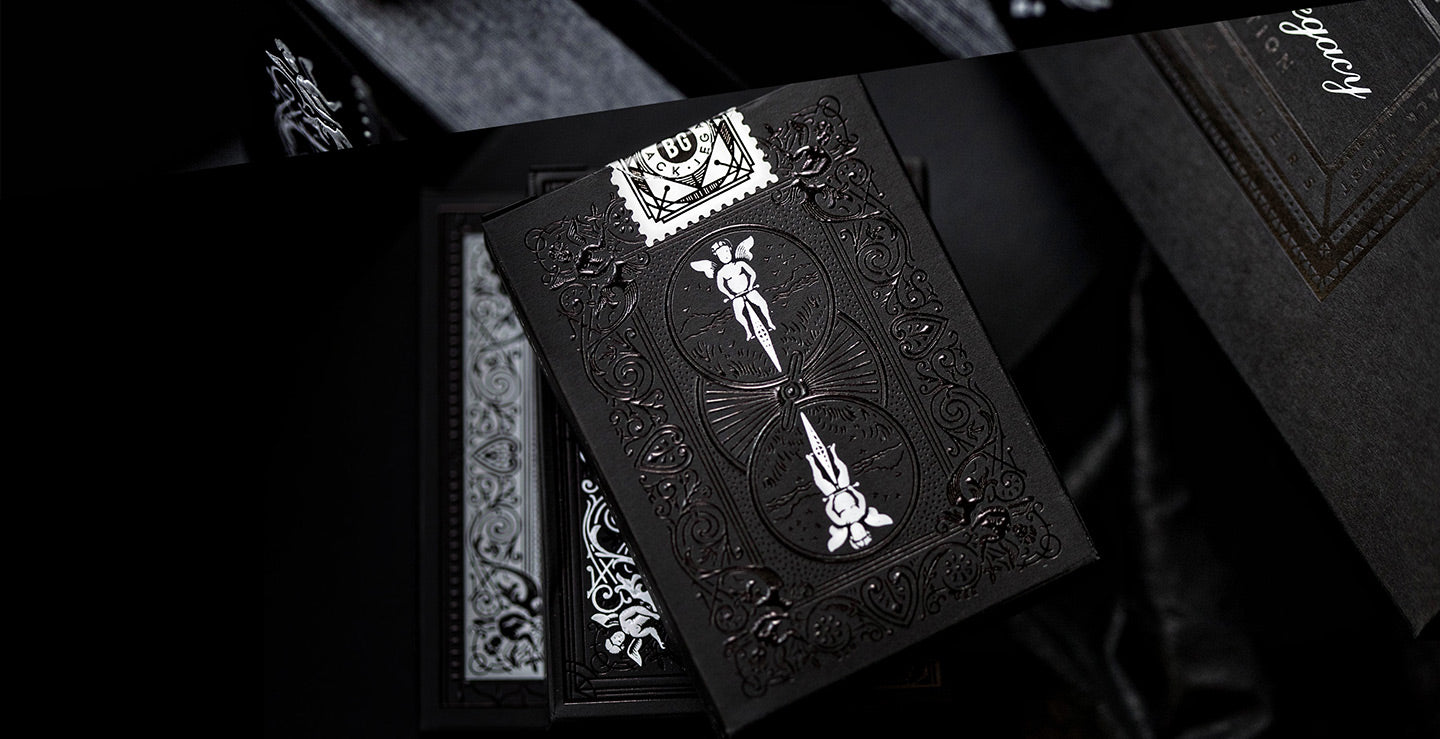 Black Legacy Boxed Set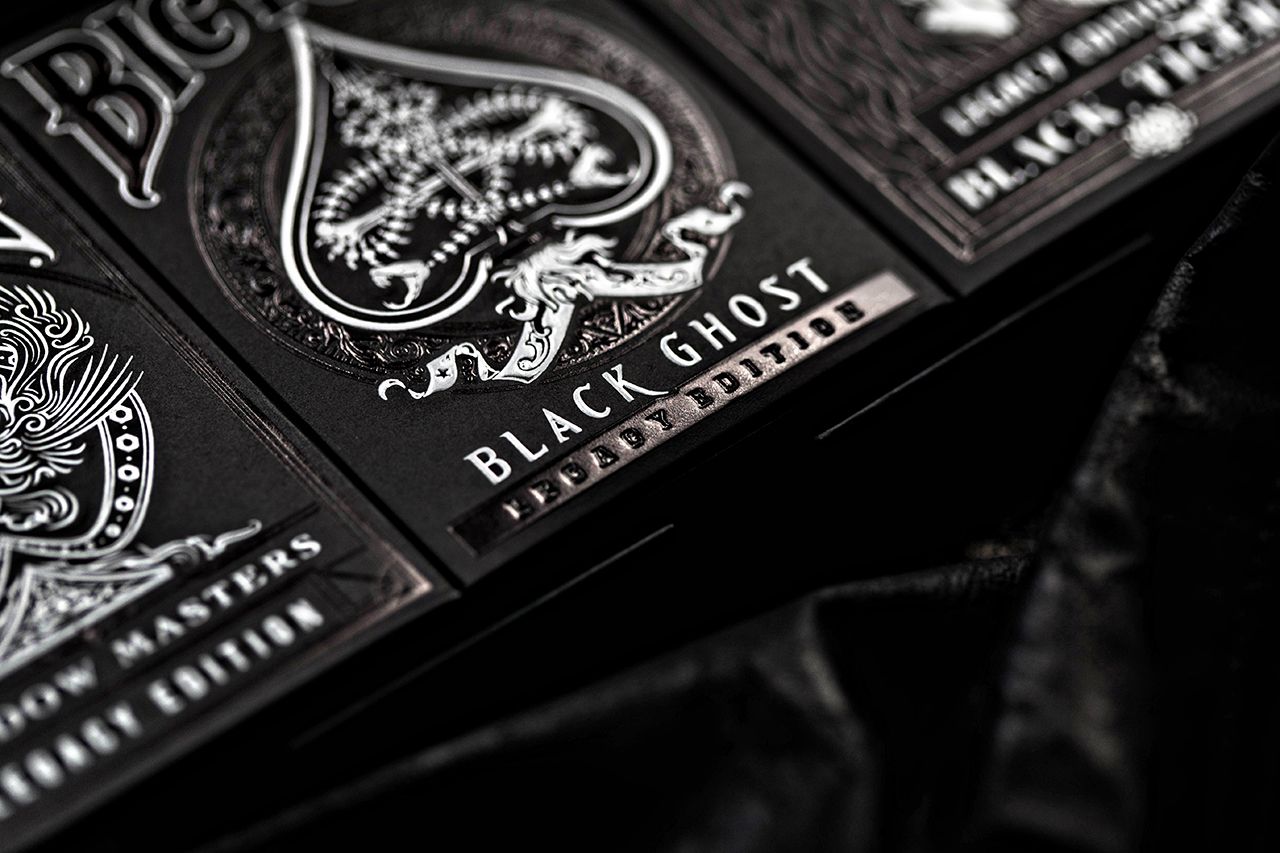 This product is rated 4.9 of 5.0 stars.
It has received 84 reviews.
Beautiful Cards
I ordered the boxed Black Legacy as a gift for a friend! Shipping was great, it shipped within 2 days and arrived within 5. Cards and box came in great condition, no damages. The finish looks great, love the different ways they inverted the black and white colors. Highly recommend!
Beautiful Mysterious Cool
From the very start, you are treated to elegance with a mat black box with white letters and glossy black borders. When one dares to open the box, you are presented to a trio of wondrous decks. Each tuck is themed with detailed white artwork on a mat black background with black glossed and embossed design. Each deck has a different take on Bicycle's Rider Back scroll work. These decks are both haunting and entrancing and spark the imagination. No matter what your application is, be it cardistry, collecting, magic or poker, this set has you covered.
Legacy Review
Extremely impressed with the Black Legacy set I purchased from Ellusionist. The decks come in a high quality case. They are an amazing set and something that I was very excited to add to my collection. The unique black background makes these decks stand out. Couldn't be happier with my purchase.
The three legendary
An Amazing box set of cards all are works of art! Worth getting your hands on this set before there gone forever:(
Outstanding Set
Ellusionist always offer decks with high quality, this set is simply amazing! 3 luxury decks printed in USPCC, classic ones ♥️
Black legacy boxed set
A excellent set of card, all 3 deck look amazing
Better in Black!
This box set sets the tone for customized decks and that tone is black! 3 unique individual Beautifully crafted decks that come in a nice little display box. As a deck collector, this collection has become one of my all time favorites. Everything you can expect from Ellusionist and then some! A must have for anyone interested In Cardistry and deck collectors!
Black Legacy
A classy and mysterious touch to some Ellusionist classics.
Stunning
These cards were everything I expected and THEN some!
The packaging was well put together to keep my items safe during transit and the presentation was on point.
The look and feel was more than I could've asked for. Would definitely recommend if you had doubts!
Black Legacy Boxed Set
FANTASIC customer service from Ellusionist!!! Ordered the gorgeous Black Legacy Boxed set, it shipped quickly and was packed securely for the trip to Canada. There was a small issue, but emails were quickly replied to and the situation was resolved within the hour! Incredible! Wouldn't hesitate to recommend Ellusionist to others and I am definitely going to be a repeat customer. Cheers!