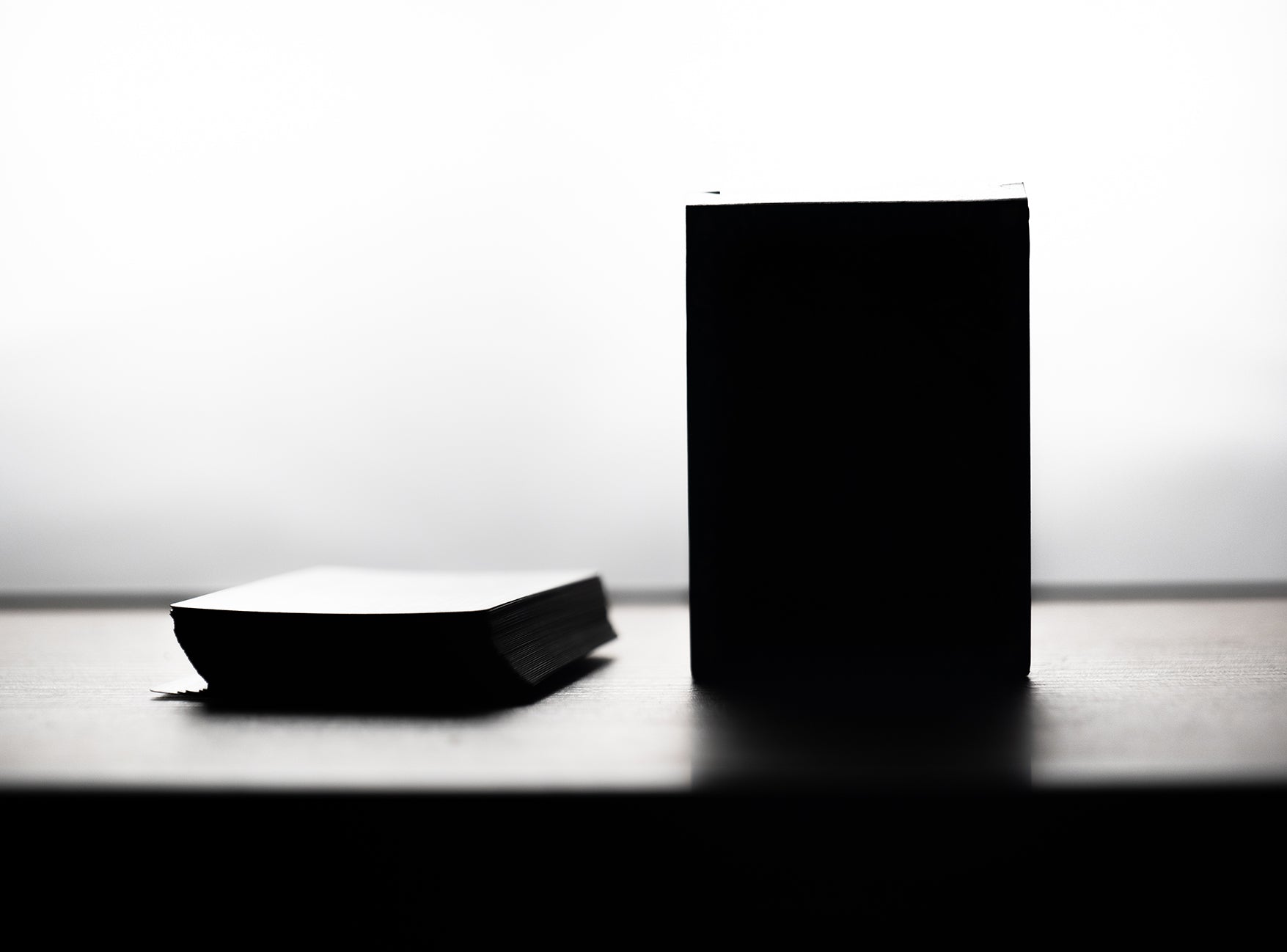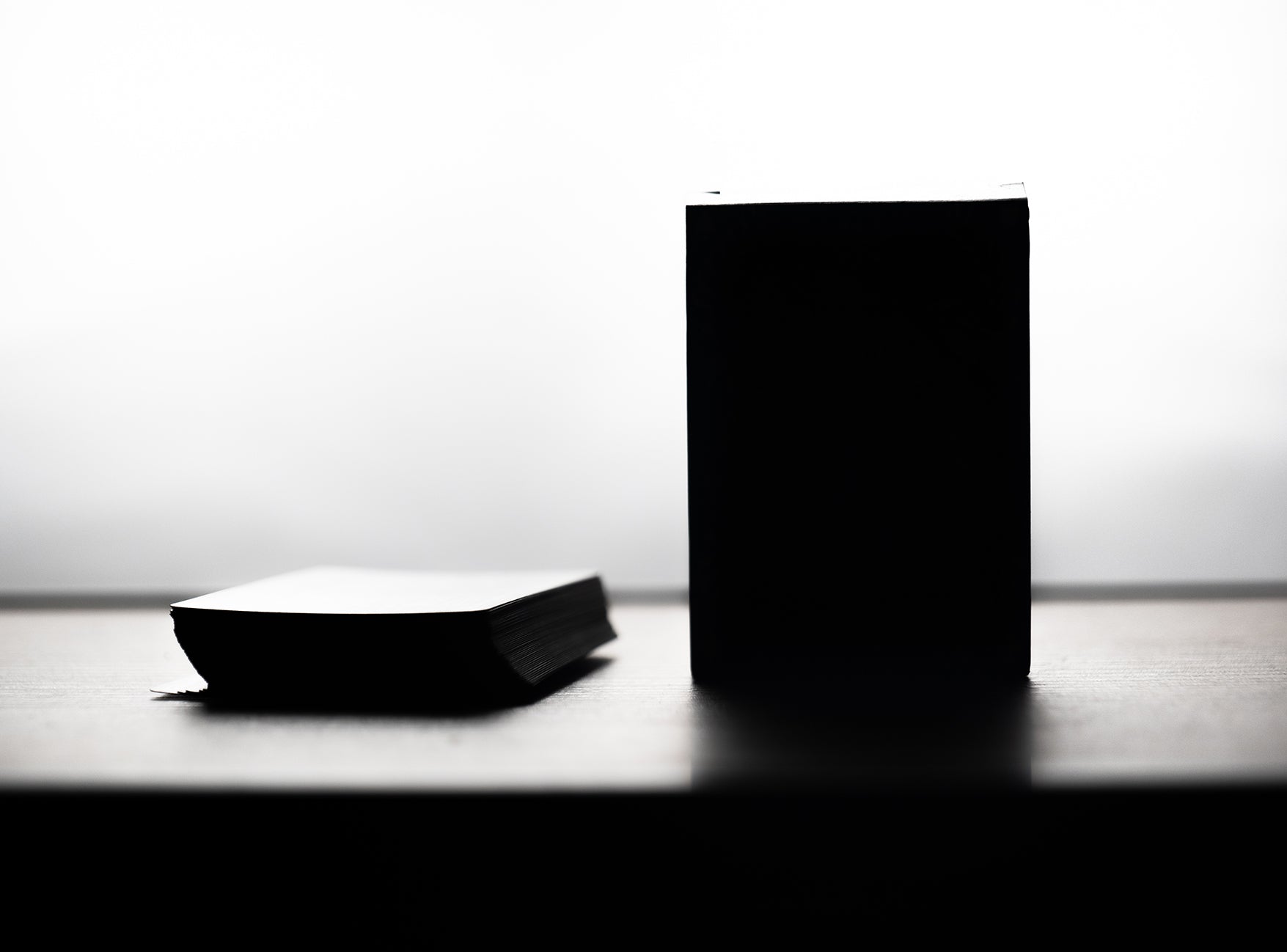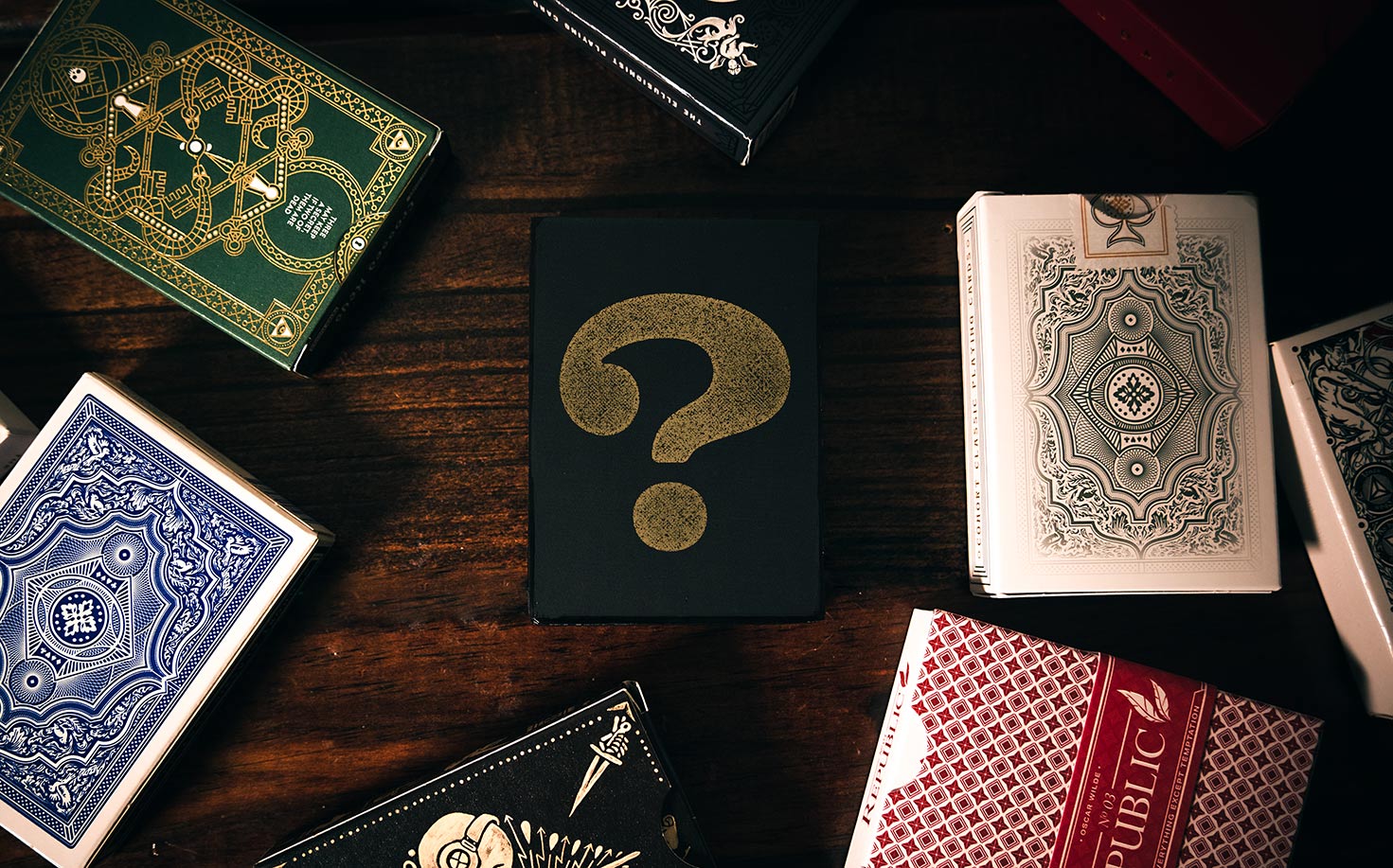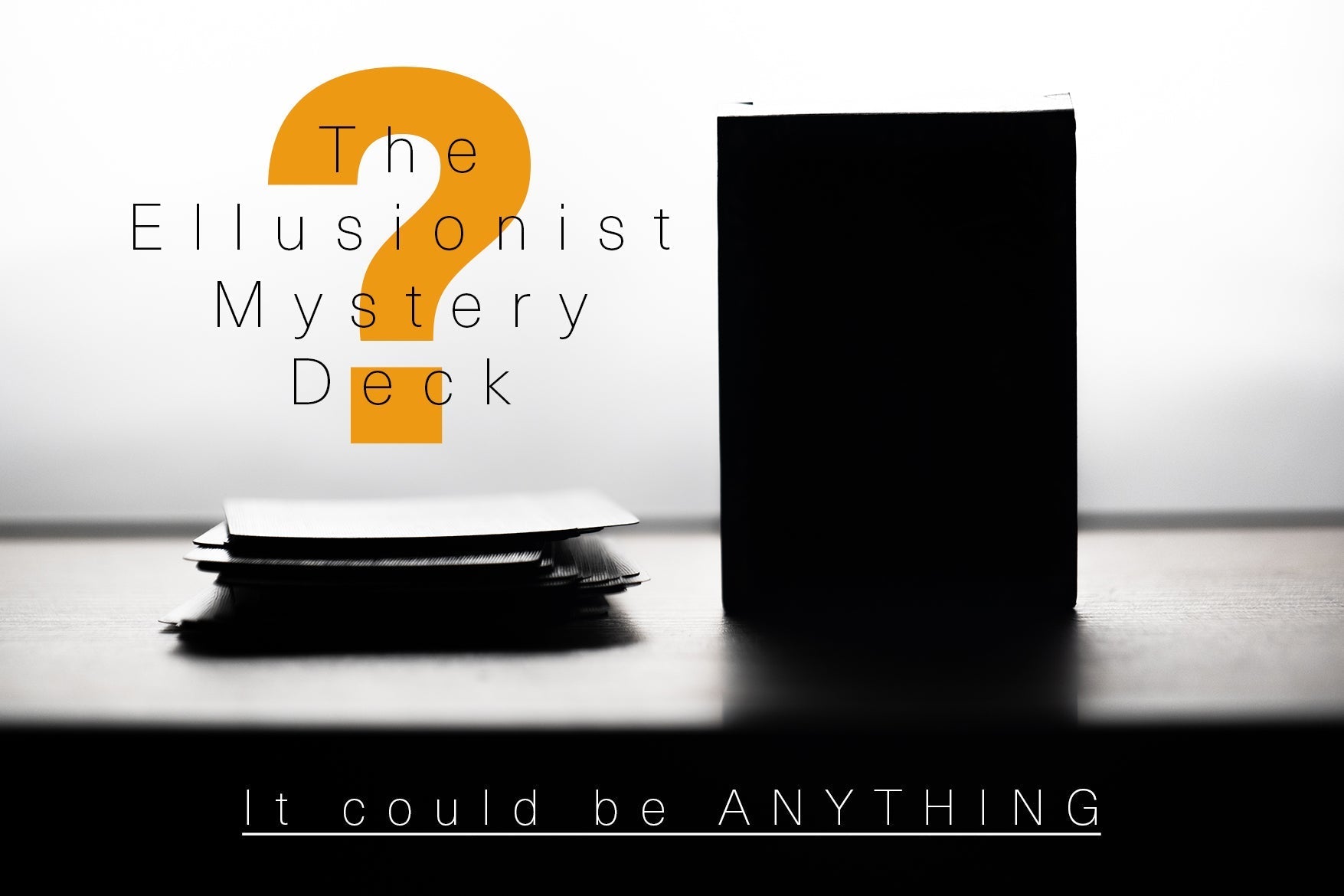 Mystery Deck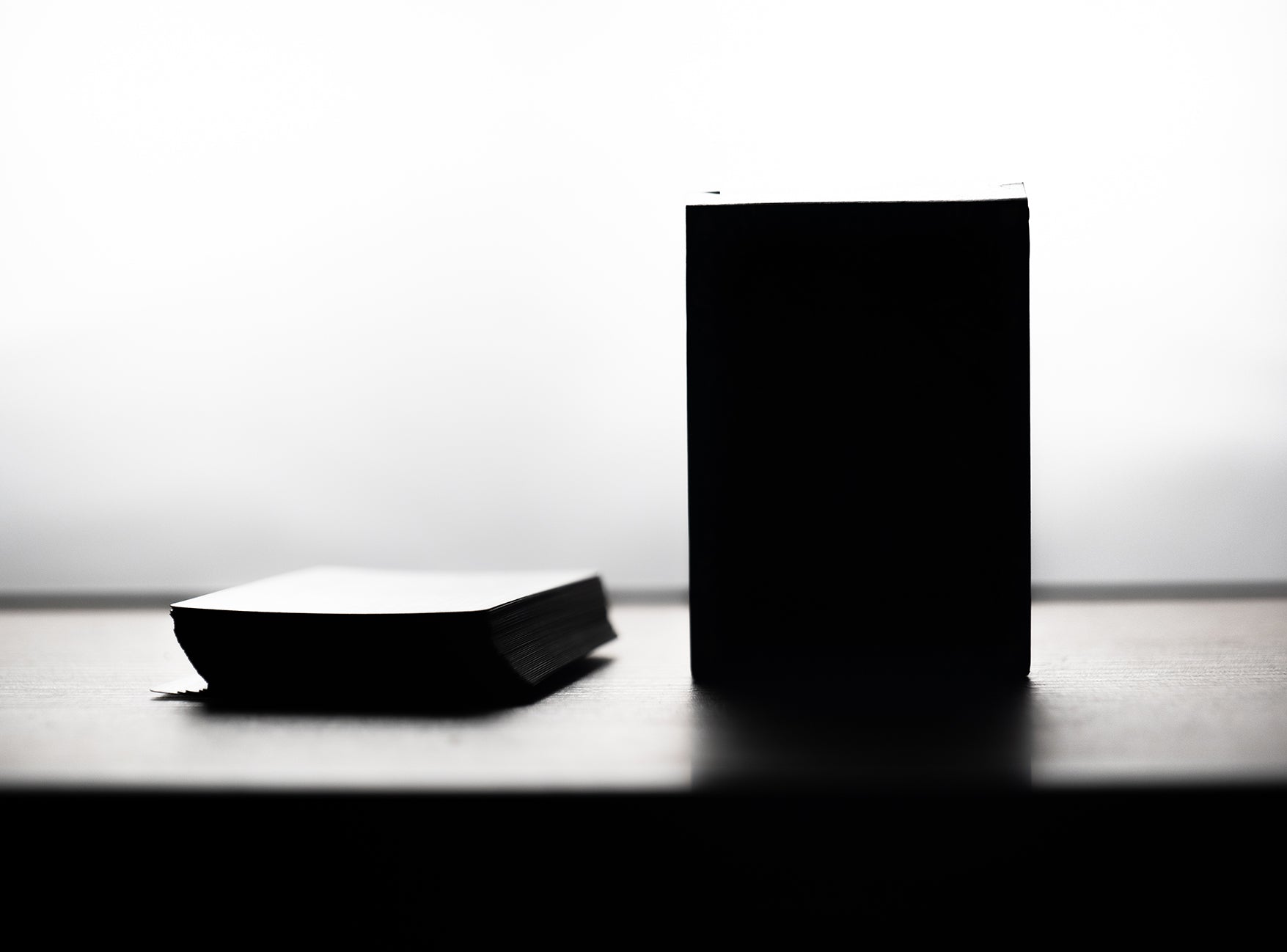 Get an unreleased or rare deck -

Guaranteed

. 
No filler. No seconds. No slow-selling decks. 
The Ellusionist mystery deck is a guaranteed way to own an unreleased (not previously for sale on Ellusionist) or rare deck from our warehouse. 
Often, we print 3 or 4 decks ahead of our releases and this is a super fun way to let you share in our excitement of upcoming decks. 
For just $12.95 you'll be guaranteed a currently unreleased or rare deck. No filler, no seconds, and no slow-selling playing cards.
NOTE: DROP 21 is now over. The deck has changed (on July 18th, 2023) and this begins DROP 22. 
If you bought the Mystery Deck before July 18, 2023, this purchase today will be a different, unreleased deck. 
Please note, our Mystery deck isn't a random choice from a selection of different decks. Instead, it's one rare or unreleased deck that changes every month or so. 
This means ordering more than 1 deck will give you duplicates of the same design.
This product is rated 4.9 of 5.0 stars.
It has received 281 reviews.
Nice Deck!
I didn't know what to expect of the Mystery Deck. I ordered it along side of two Killer Bees decks just out of curiosity. I know I read somewhere that Decks are Dead, but after receiving the Black Water Ranch deck I simply don't believe that. I've only just started collecting and appreciating the artistry and design that goes into playing cards and the Mystery Deck does not disappoint. I really loved the tuck case as well as the design of the cards. I will certainly be adding a Mystery Deck to future orders! Thank you!
worth it!!!!!
open with satisfied smile...glad to have this!!!
Cool fully custom deck with worn look
I really like this deck. it is fully customized and it has got kind of a worn western look. Nice embossed tuck.
Handles great too.
Great Deck
I got I deck I wasn't expecting. That's is what is part of the fun getting these. I'm happy with what I got. I think you will be too.
Fun Surprise
I love picking up a mystery deck with order! You know that you're always going to get a quality deck. You can't go wrong.
Not what I expected at all
These must have been lying around for a long time. Happy with my purchase, feels like a piece of history. Didn't even know they exist!
Amazing
The best deck that I ever brought