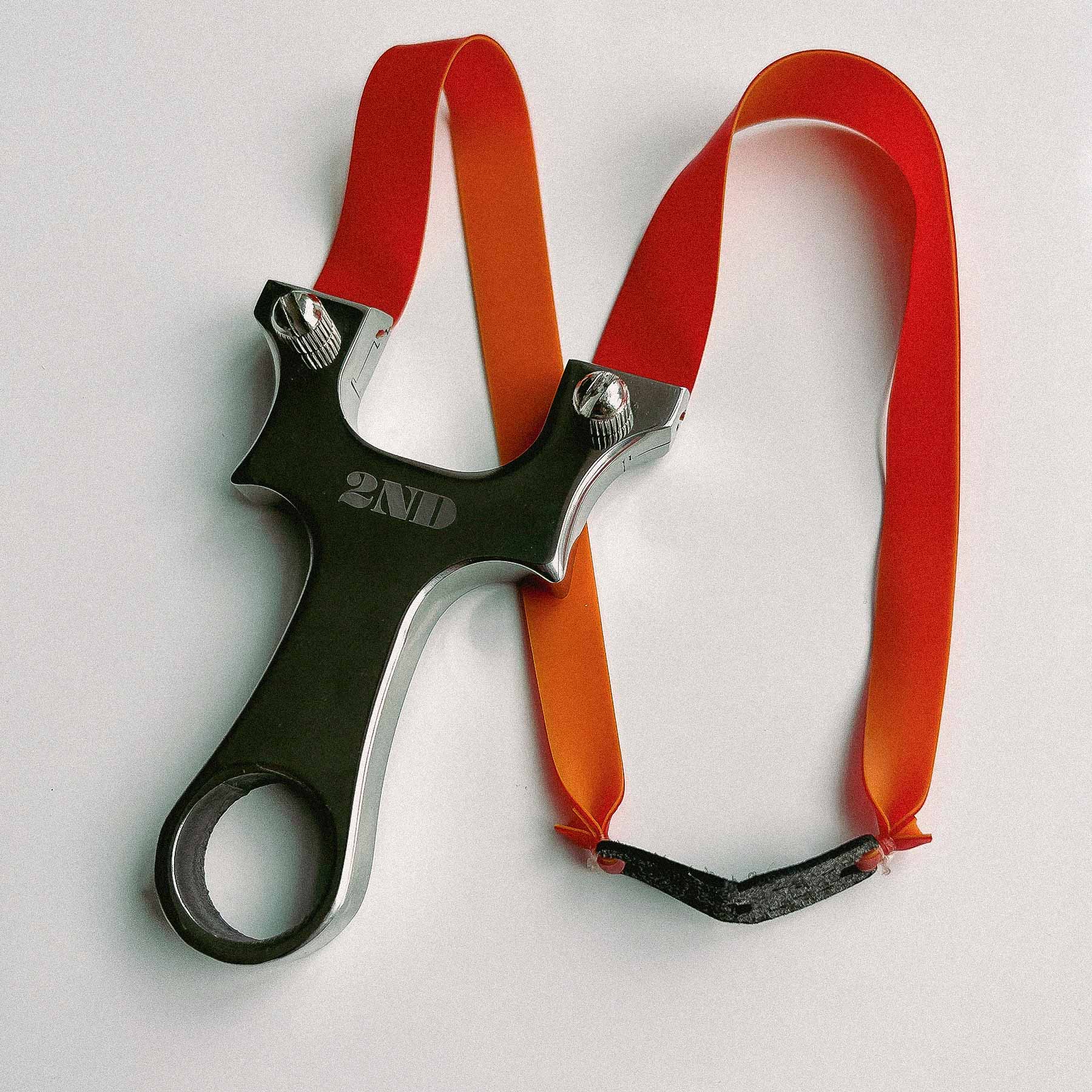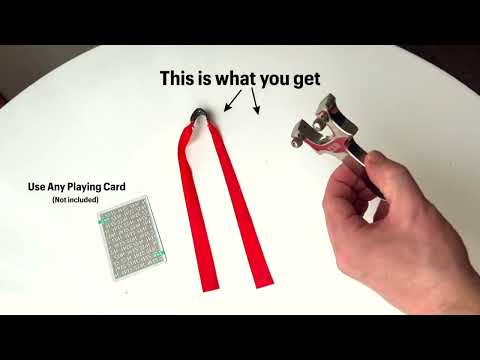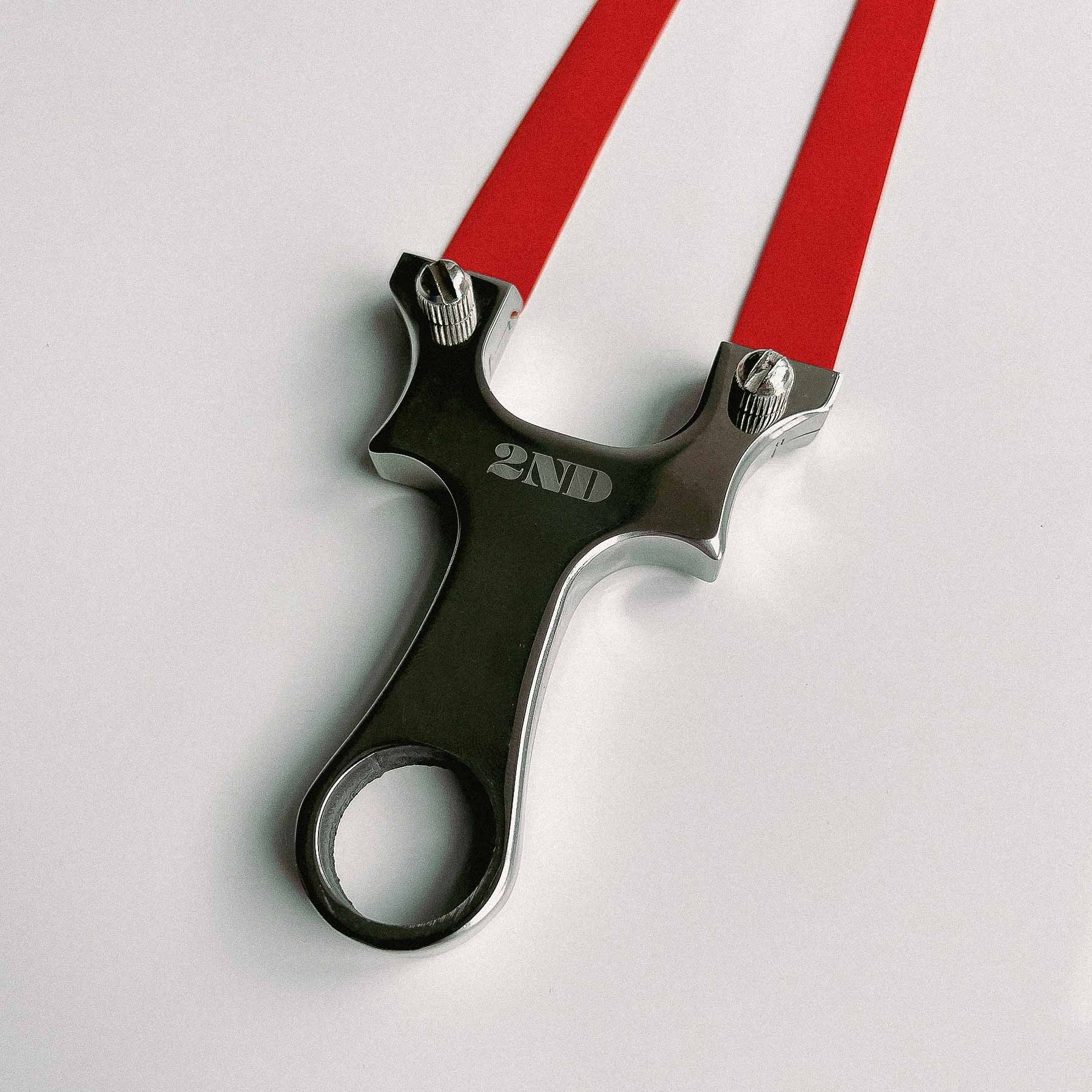 Playing Card Launcher
- Shoot a card over 50 feet with ease
- Learn to hit targets and pop balloons
- Perfect for trick shots and target practice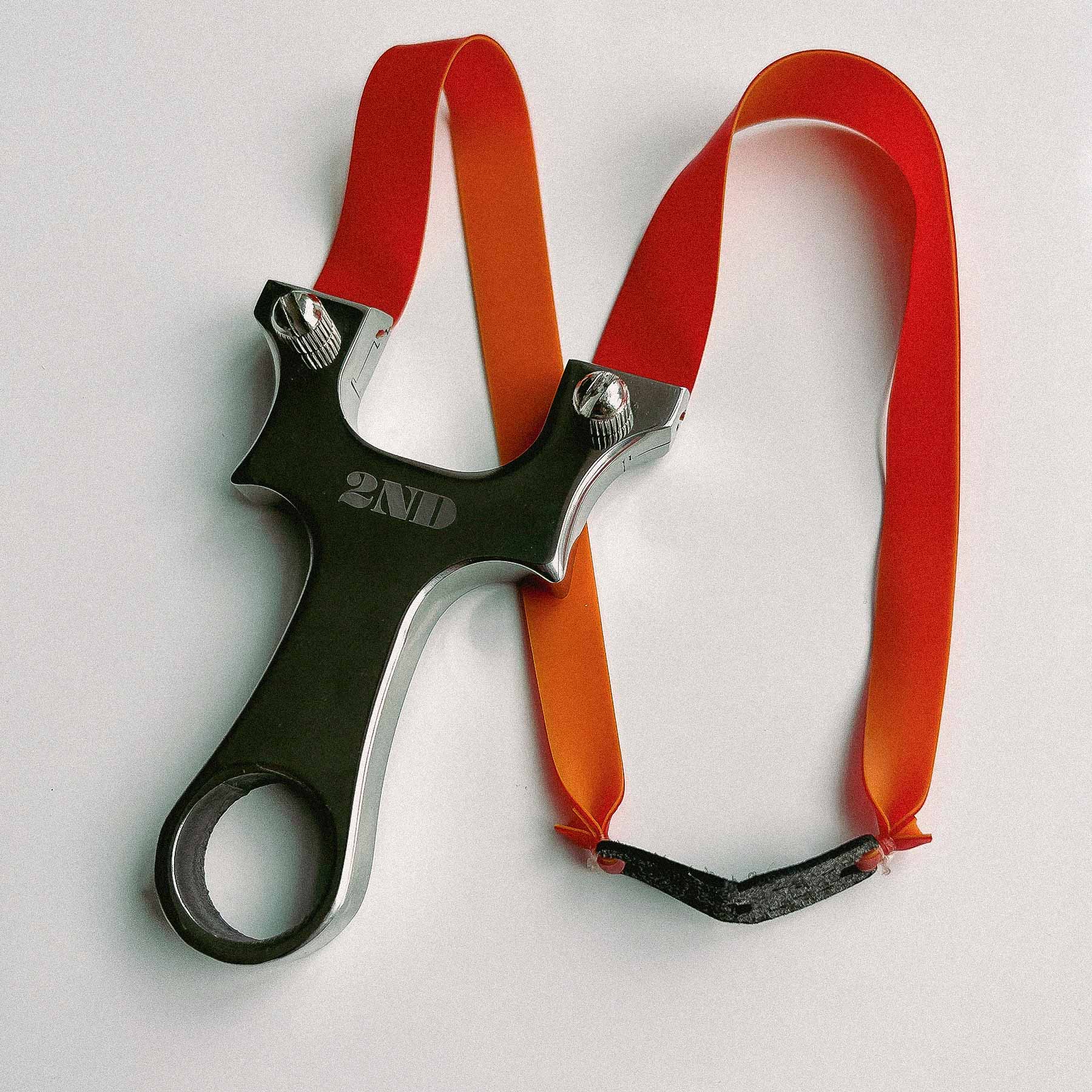 Shoot Playing Cards at 100mph* 

*Okay, that may be hyperbole or it may be faster. In all honesty, we've not checked how fast they go. All you gotta know is, they fly out ****ing fast. 
Throwing a card with your mere mortal arms won't suffice. You need Wes Barker's slingshot to get some serious power on that card. 
Shoot a card over 50 feet with ease. 
Hit targets and pop balloons. 
Perfect for trick shots and target practice. 
Not only will you LOVE how this shoots, but you'll also love how it looks and feels in your hand. 
No expense spared. 

Solid metal handle. 
Wes' signature 2nd logo printed with a laser... cause lasers are cool, that's why. 
 Limited edition and only made in small batches to ensure quality. 
Get your Playing Card Slingshot today. 
---
Not suitable for anyone under the age of 18 years old. 
---
This product is rated 5.0 of 5.0 stars.
It has received 5 reviews.
Surprising quality easy to use.
This thing is AWESOME! it is built solid and will last forever. Weighty steel polished up to a shine. It took maybe a minute to figure out how to use it and another minute to teach my kids. Super durable and easy to shoot. Now I need to buy more cards as all of mine are dinged up and damaged from being shot into everything. I 100% recommend it is a well-built product that works as advertised. Shoot the cheap cards and save those 2nd cards for the Tricks!
Dennis the Magic Menace
There had always been a little bit of a prankster in my soul, and an uncle to two equally prank inclined children, this has sent my card tricks to another level.
One of their favorite tricks is the lost card reappears. Well now the lost card reappears fourth feet in the air.
Using this amazing slingshot to send that slighted card soaring as laughter bursts out from my niece and nephew while they chase the fluttering card to its decent in the yard.
This product is literally made of magic.
A must have for the back pocket of any magical menace.
Slay your own Goliath
I LOVE this thing. David used his slingshot to take out Goliath - imagine the magic Goaliath you could slay! - or, better, better yet, to send a few random cards that don't match the selected card, so you can reveal it in some other nonchalant way. Seriously - this thing is FUN.
So much fun
We didn't make this, so I can review it. This thing is so much fun - and way more powerful than you'd imagine. We took it on a recent shoot and everyone was playing with it all day. Shooting each other (which we do not recommend).
Coolest item I have seen in magic in years.
I usually don't write reviews, but this product and the follow up service were so good I couldn't pass up the opportunity to praise Ellusionist. Great high quality card slingshot. Had a minor flaw contacted them an got an immediate response and resolution. It doesn't get any better than that. Definitely won't be my last purchase.