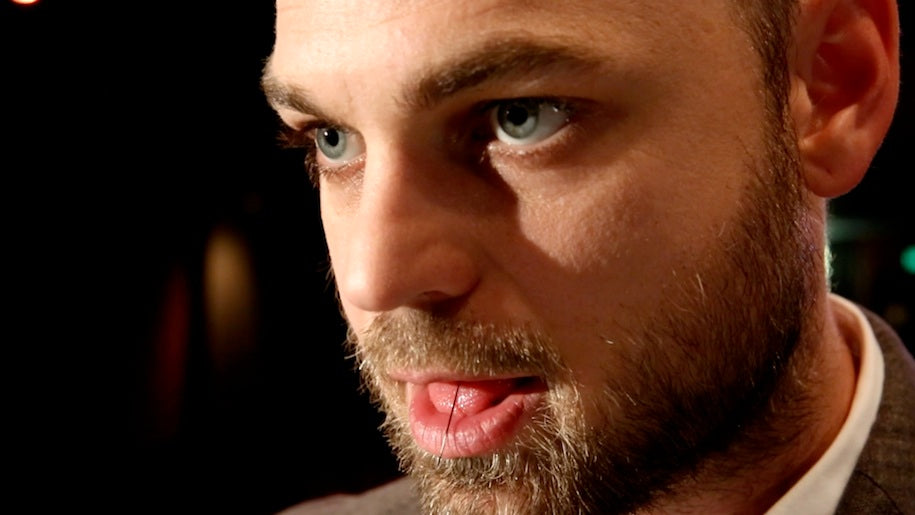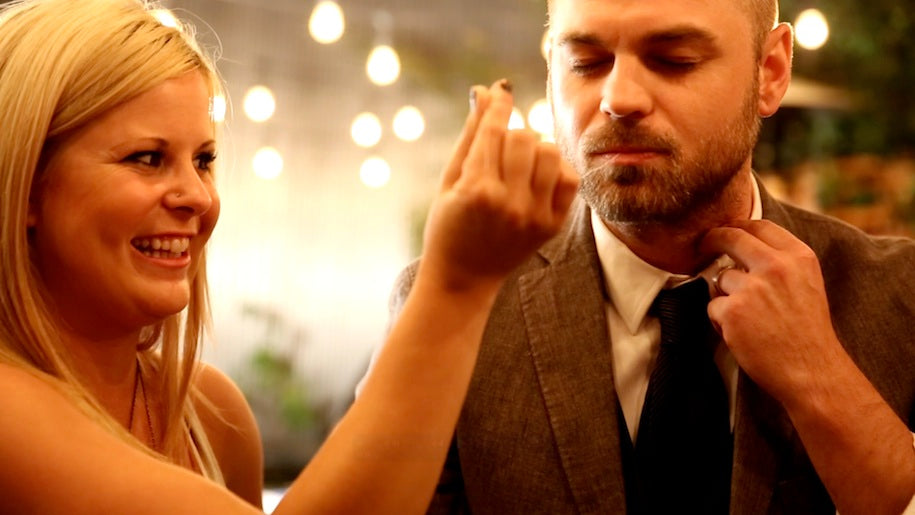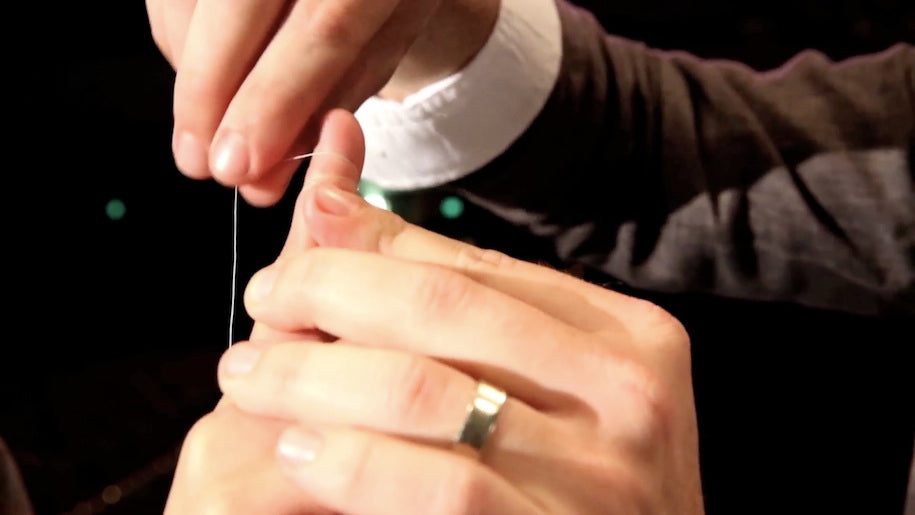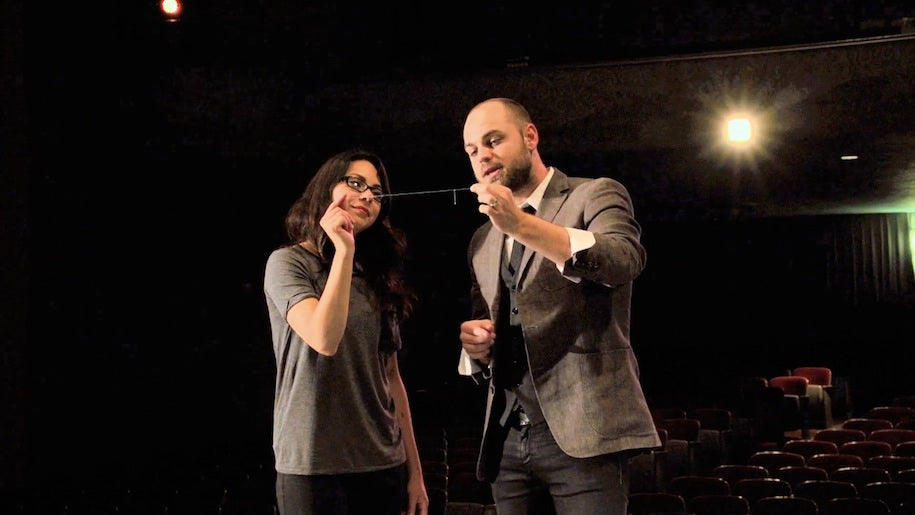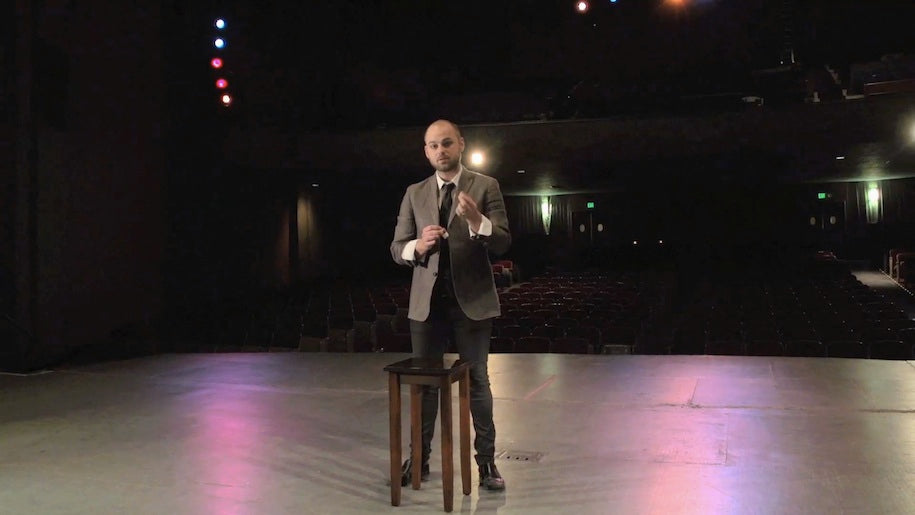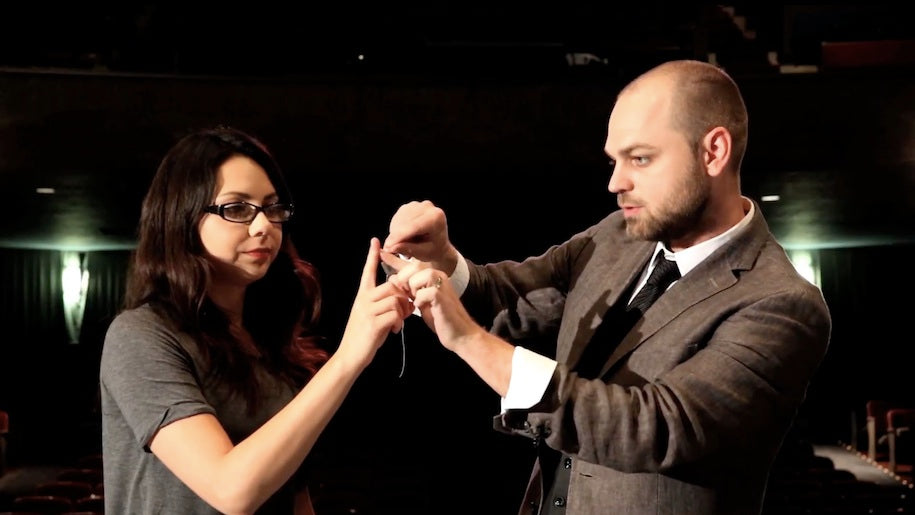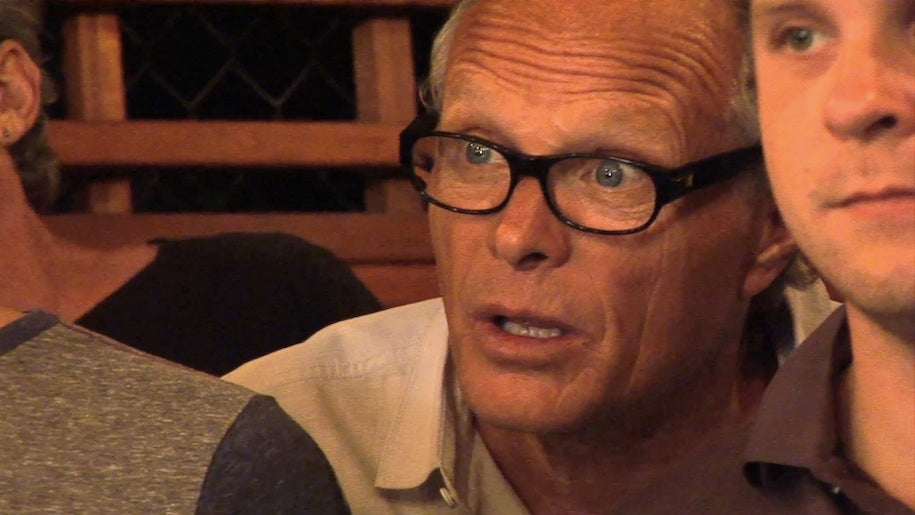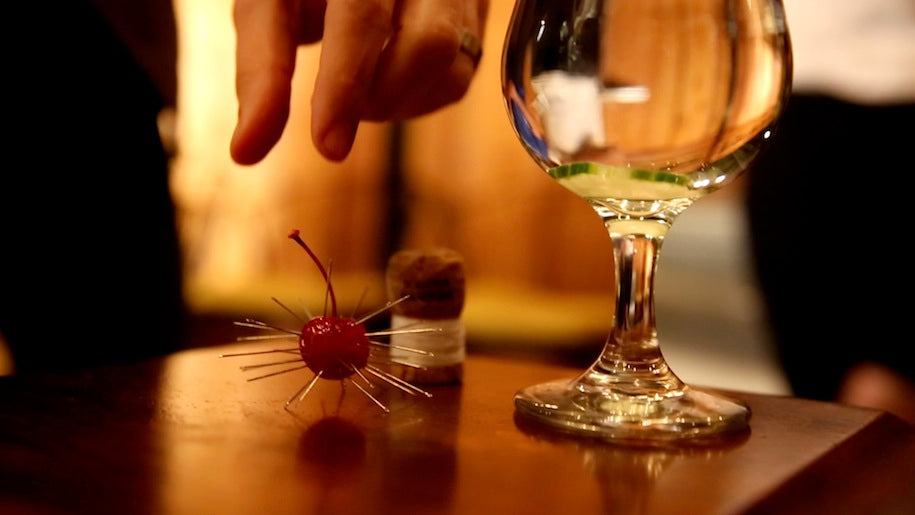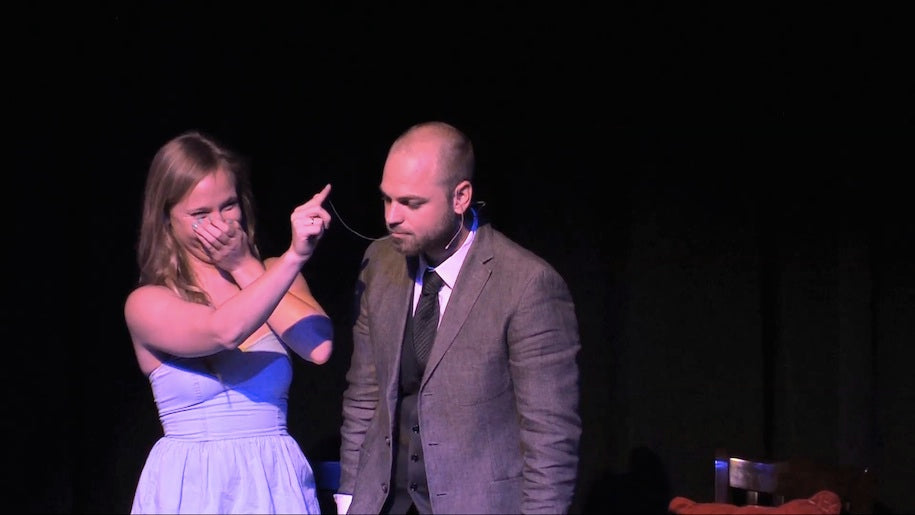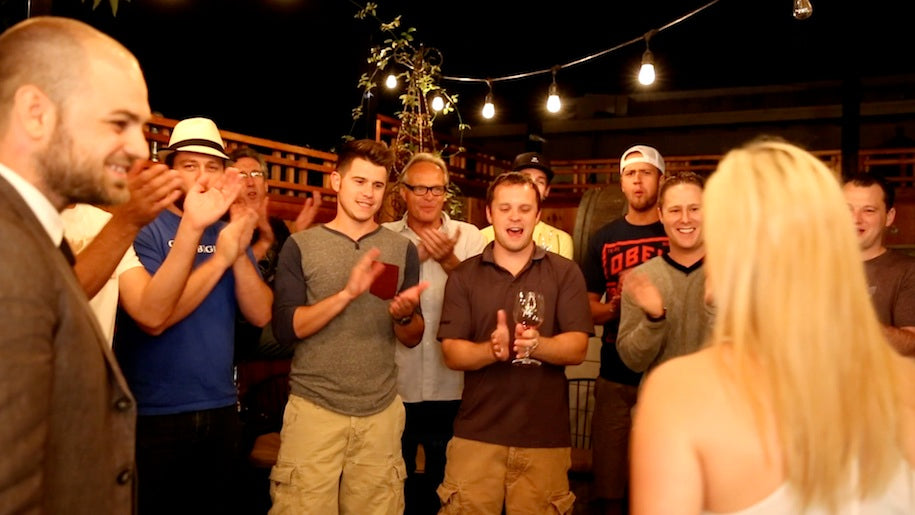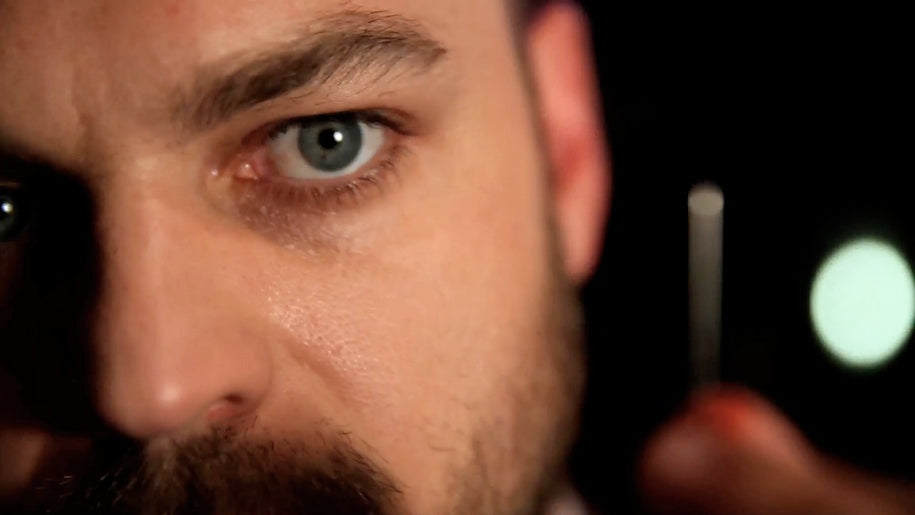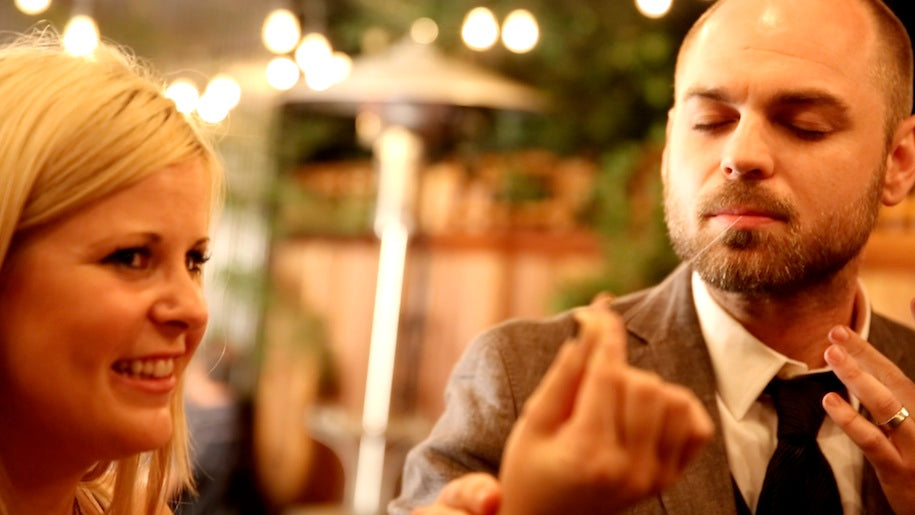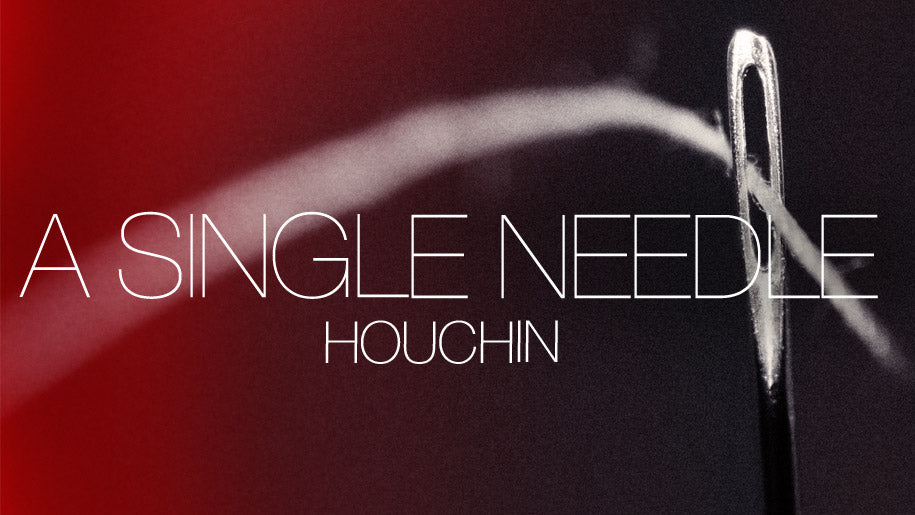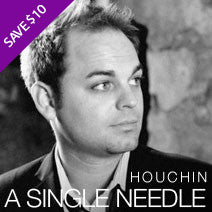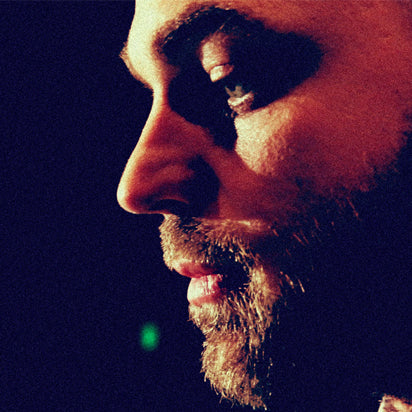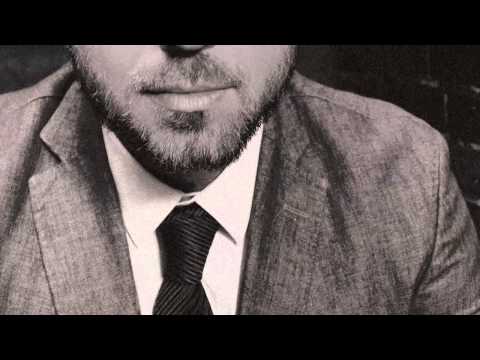 A Single Needle DVD
Magic challenges the assumptions we have about what is or isn't possible. This DVD featuring Wayne Houchin will teaches you everything you need to know.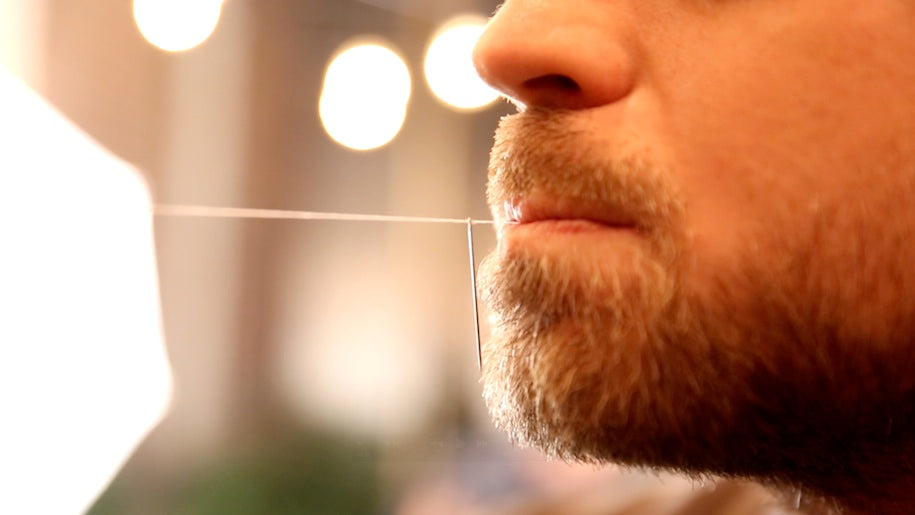 Now available in download and streaming formats
Unlike the traditional Needle Swallow, Wayne utilizes a new method which allows the volunteer to hold the string as the needle is retrieved.
The string never leaves sight.
From Coin in Soda Can to Indecent
, Ellusionist has sold tens of thousands of Wayne Houchin's creations. Wayne has a unique way of thinking and his routines are the justification of the words, "perfectly executed".
Magic challenges the assumptions
we have about what is or isn't possible. Shock magic is particularly interesting in this regard because it affects a unique range of emotions, bridging the gap between magic and the impossible feat.
Unlike card tricks or coin tricks,
the needle swallow is something that seems somehow.. real.
There's a simplicity to this version of the needle swallowing that we think, surpasses all those that have come previously. One needle is swallowed, a volunteer holds a piece of thread, and essentially fishes it out. The story the audience is presented with is clear,
and absolutely insane.
"Wayne's take on the classic needle swallow is smart, streamlined and powerful. It's like finding a needle in a Houchin haystack!"

- Lee Asher



"Wayne Houchin is one of the most talented and effective magicians in the world. His magic simply mesmerizes and A Single Needle is no exception."

- Aaron Fisher
From the age of 12 Wayne has been obsessed with Houdini's
'East Indian Needle Mystery'
- commonly known as 'the needle swallow'. His first effects involved toothpicks tied to thread and the swallowing of uncooked spaghetti - but from inauspicious beginnings came the stage version he performs in his stage show,
involving 60 needles over a 12 minute routine.
After closing his stage show with the full version for years, Houchin stripped the trick down in order to discover what makes needle swallowing so effective. He distilled the effect down even further, to what has become A Single Needle and knew that the effect had become an impromptu street classic.
While Wayne has made every effort to create the safest version of this effect possible, there is some risk of injury involved. Multiple methods are discussed that heighten
the illusion of danger
while substantially lessening the actual danger to the performer.
By purchasing and/or performing the effects on this DVD, you acknowledge that performance of any method is at your own risk.
details
Unique handling means the thread never disappears from sight.
No gimmicks - needle, spool and thread and you're ready to perform.
Multiple versions taught including a "For the Faint of Heart" method.
Cherries and Giant Cupcake not Included.
This is not an effect that can be missed. Order 'A Single Needle' Now.
This product is rated 4.9 of 5.0 stars.
It has received 7 reviews.
A Single needle
This effect is AWESOME! The DVD is easy to follow and gives great instructions as well as some patter to get you started once you have the trick down. I'll probably change it up a bit as I get comfortable with it. I'll probably get some "bite down" blood packs to heighten the shock value. I love these types of tricks to insert into a routine or as a closer. Sometimes people get tired of the same old card and coin stuff. This is going to be a GREAT addition!
Simple, Effective, and a Bargain
A very visceral effect that'll blow minds. I only wish that it came with props.
Informative
The video is almost 40 minutes, and about 25 minutes are instructional. Keep in mind that it doesn't go into detail about having more than one needle. This is a scaled down version. It's well shot and has good sound, and the video has a darker look and feel appropriately for a dark magic trick. It is a magic trick, and it stresses safety. The trick isn't for me and my dentures probably. It would be nice if I could just stick the pin in them and continue, but it doesn't work that way. There are alternative ways of ditching the pin that are very useful if you don't want a very real needle in your mouth. It was definitely worth the money for me because it was on sale. I may perform it still…
Simple but Powerful
Wayne does an amazing job of walking you through turning a simple trick into an jaw dropping performance. I performed the trick for my wife within an hour of opening the package, and it received one of the best reactions I have ever gotten from her in the hundreds of tricks she has seen me do.
A wonderful trick for the streets
I've always wanted to perform a needle swallow while I was out and about and never really could get it quite right. This take on the classic has that modern twist I was looking for and the reactions are priceless. This is the kind of magic that can make you go viral if the right person is filming you in public. For the price, you just can't beat it.
Do yourself a favor and order it now!
Wayne Houchin Makes The Impossible Real
Great DVD and at a bargain price. Houchin gives a great history of the trick and then teaches all the finer points of performing it!
Simple but elegant
A beautiful take on a old trick