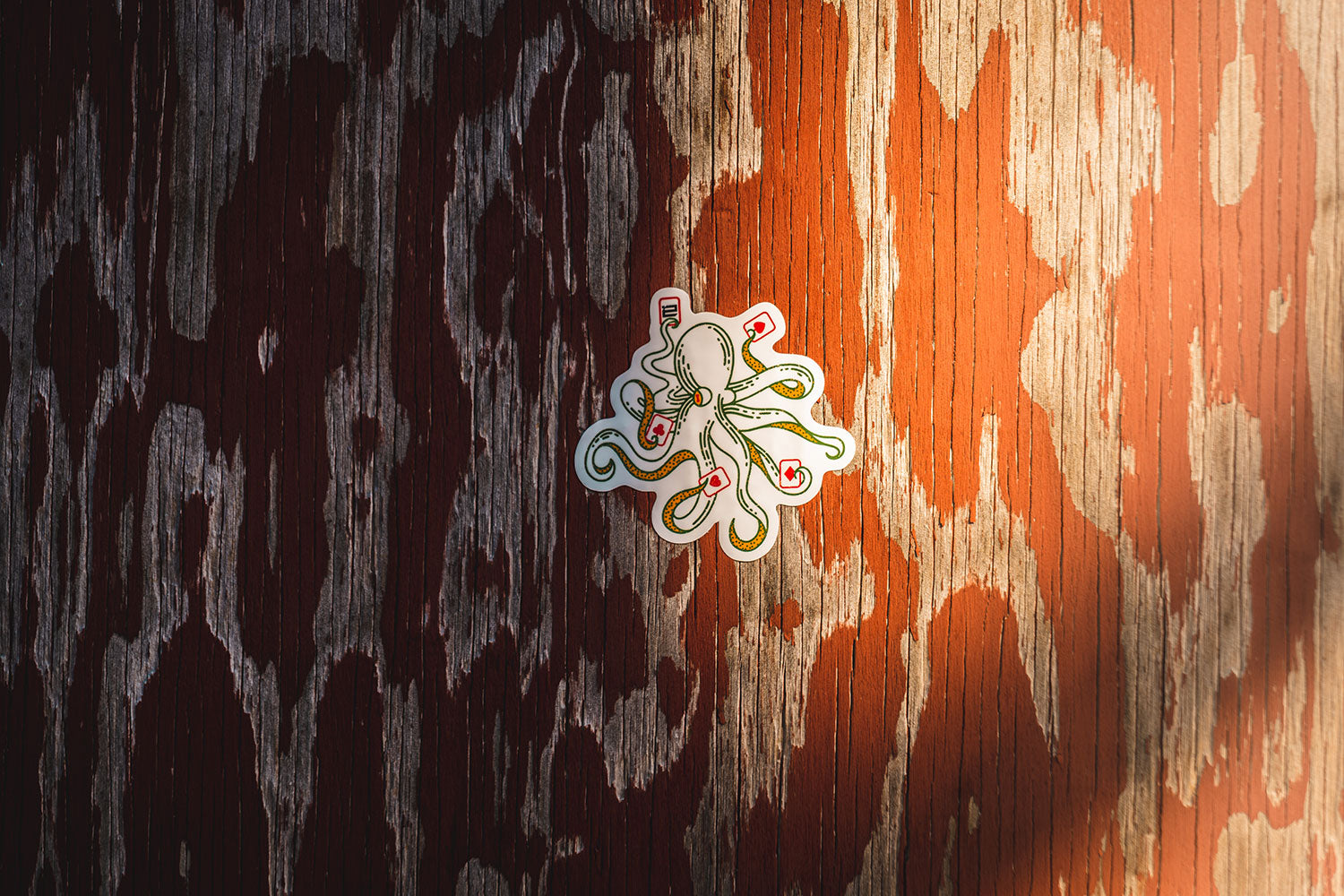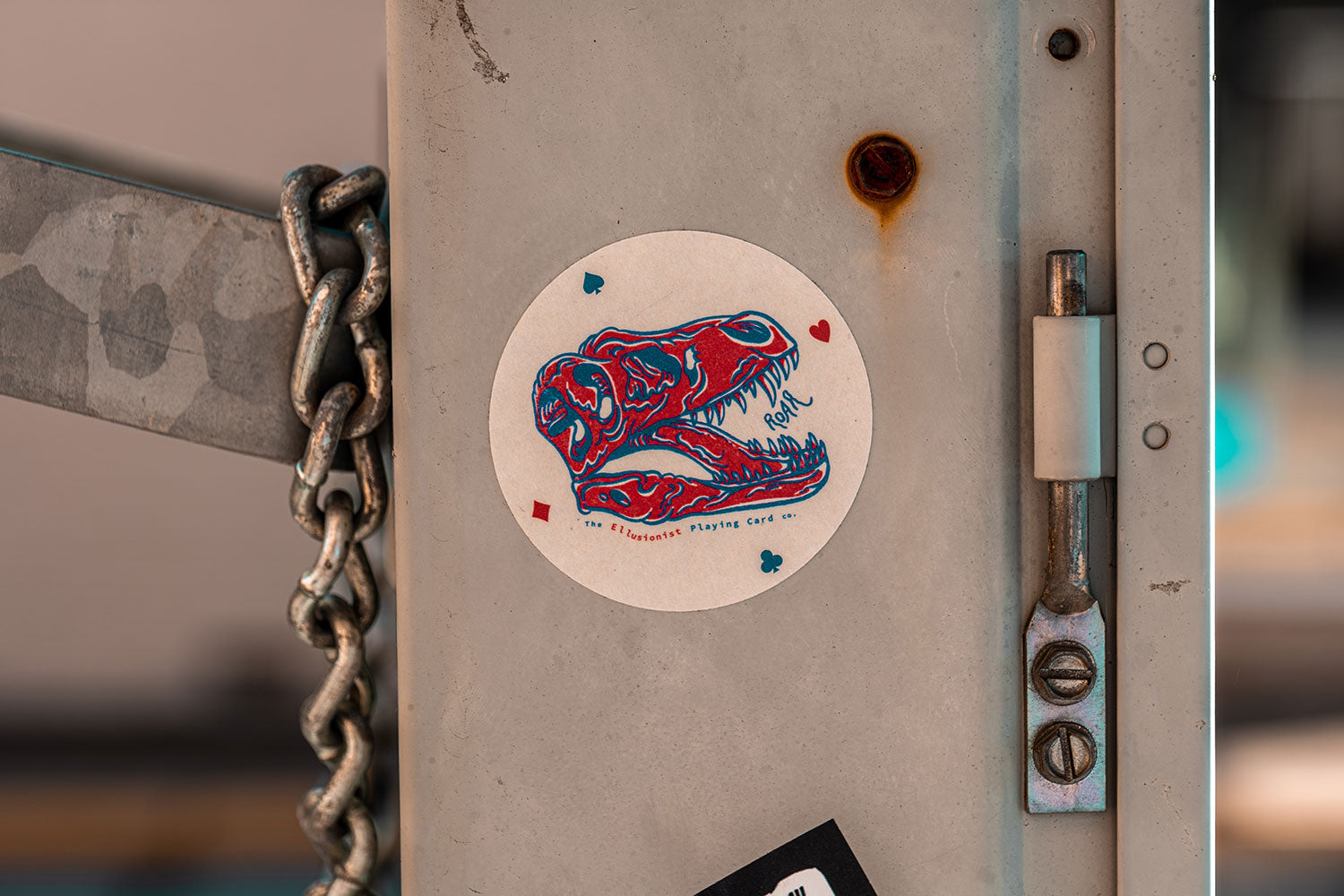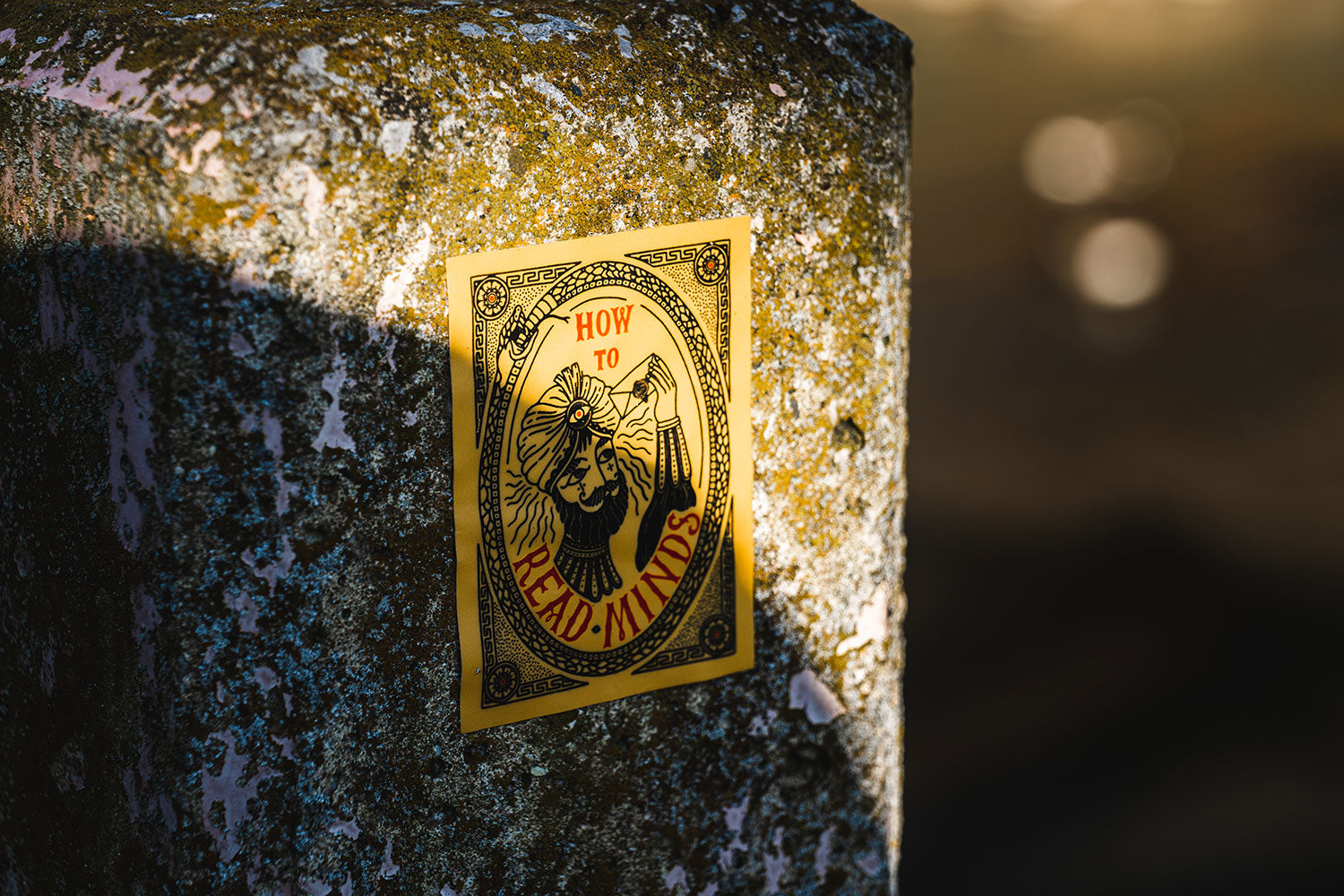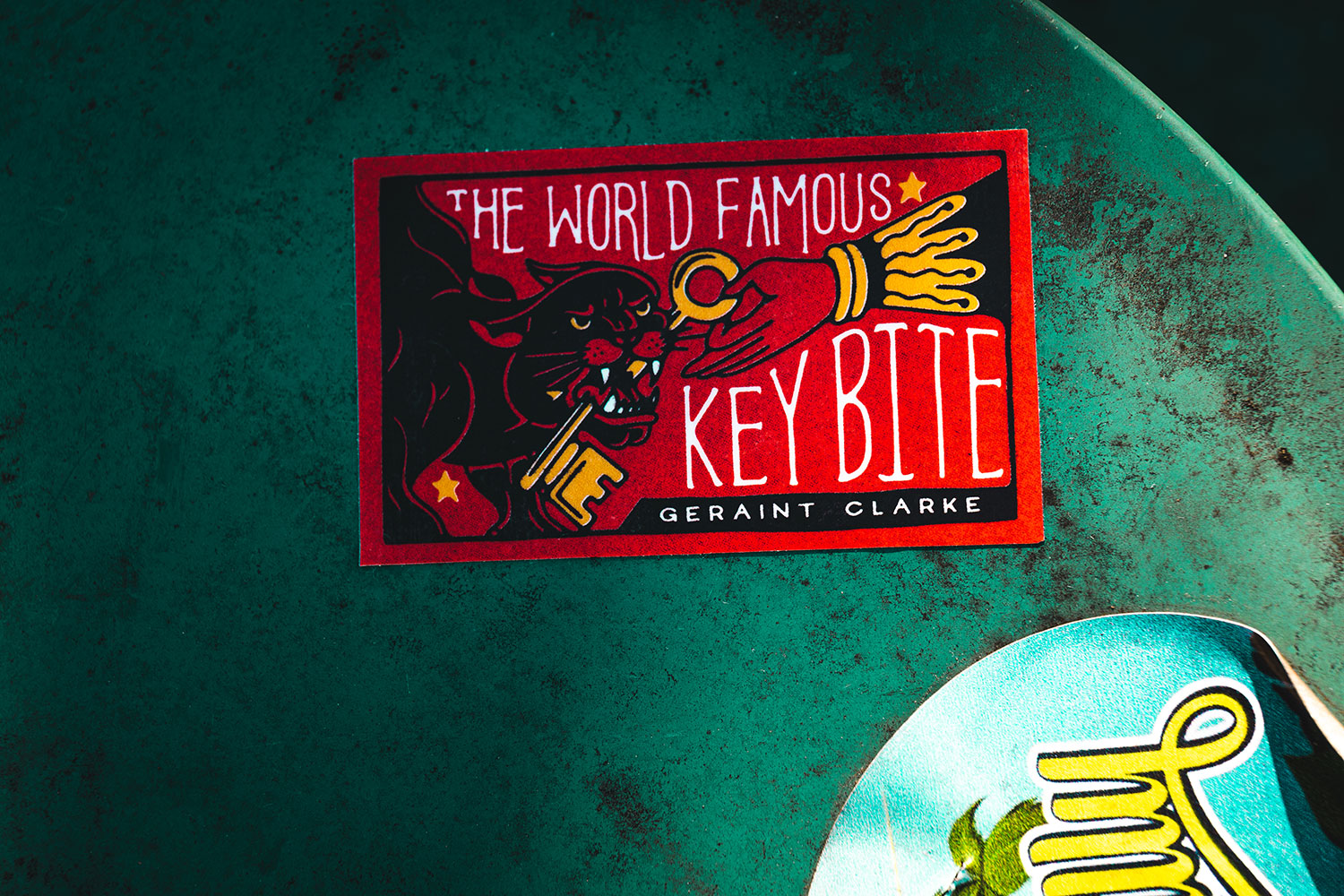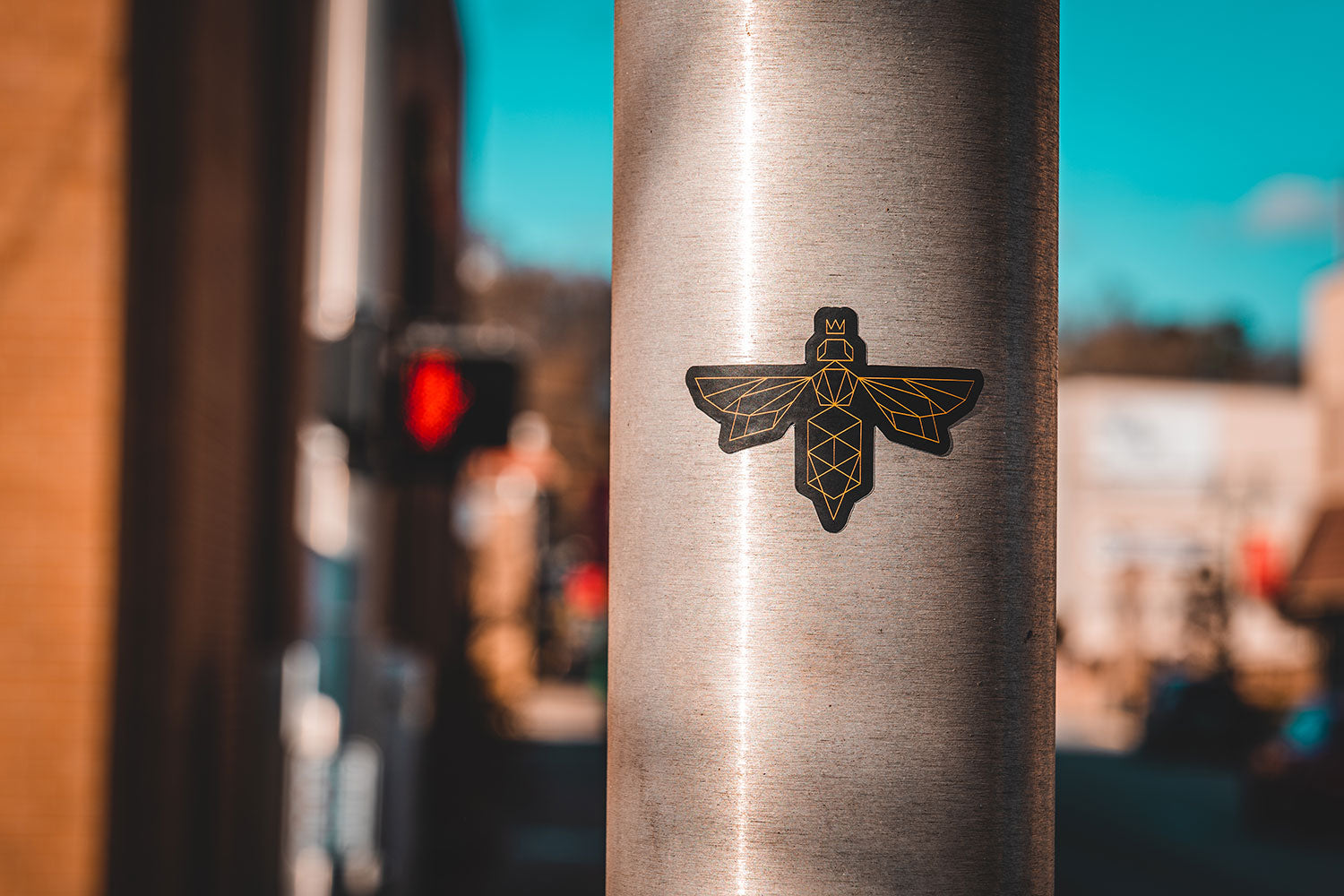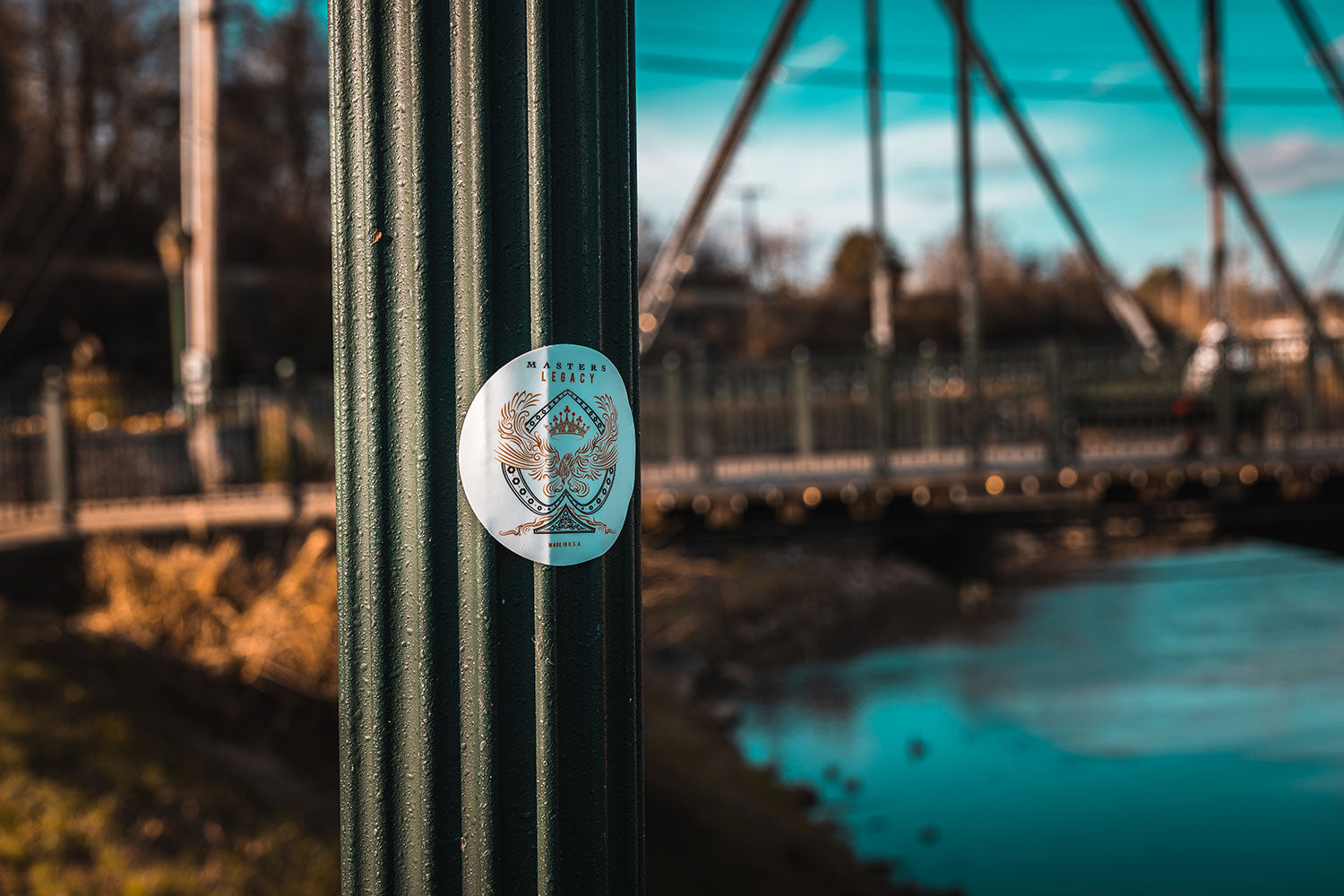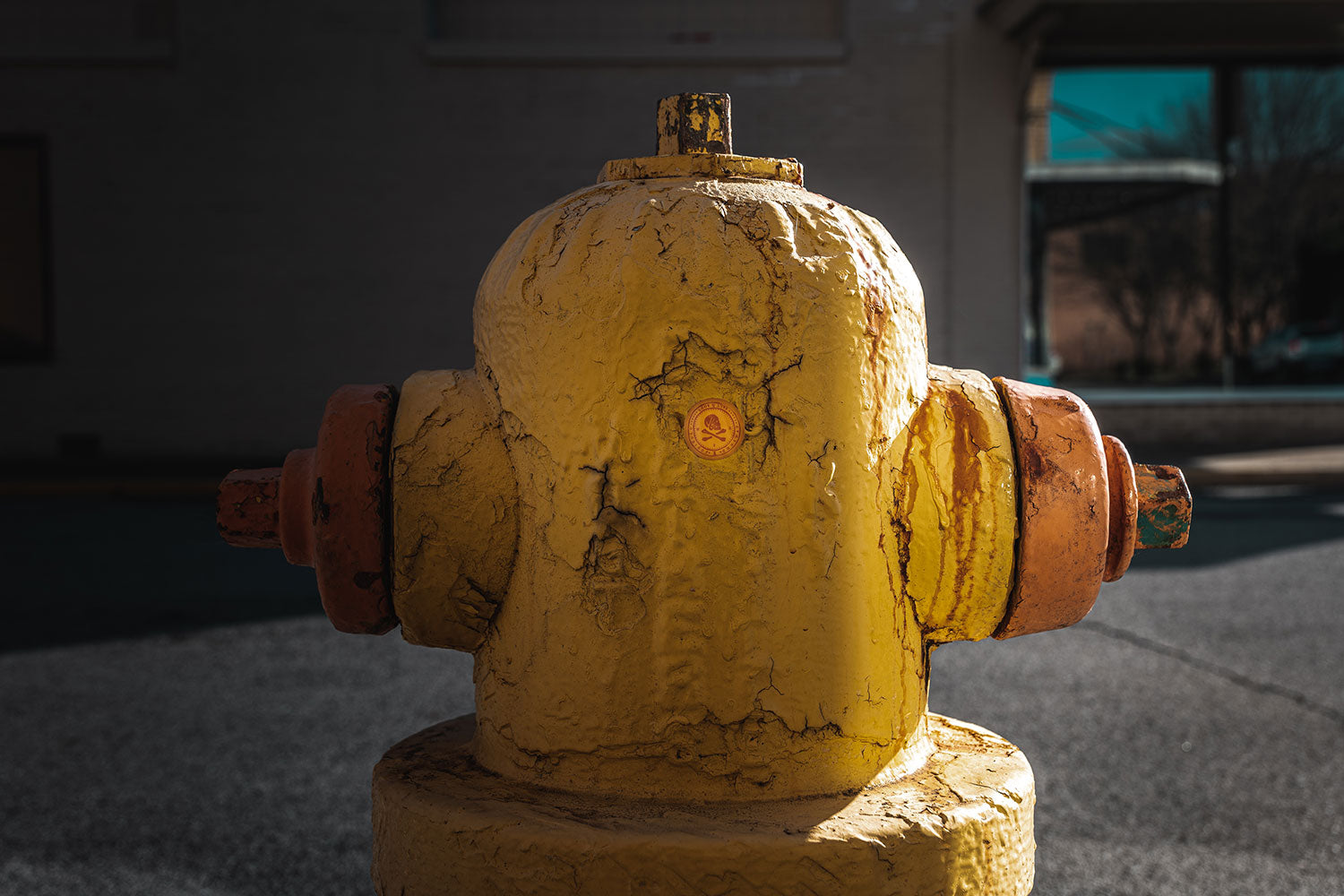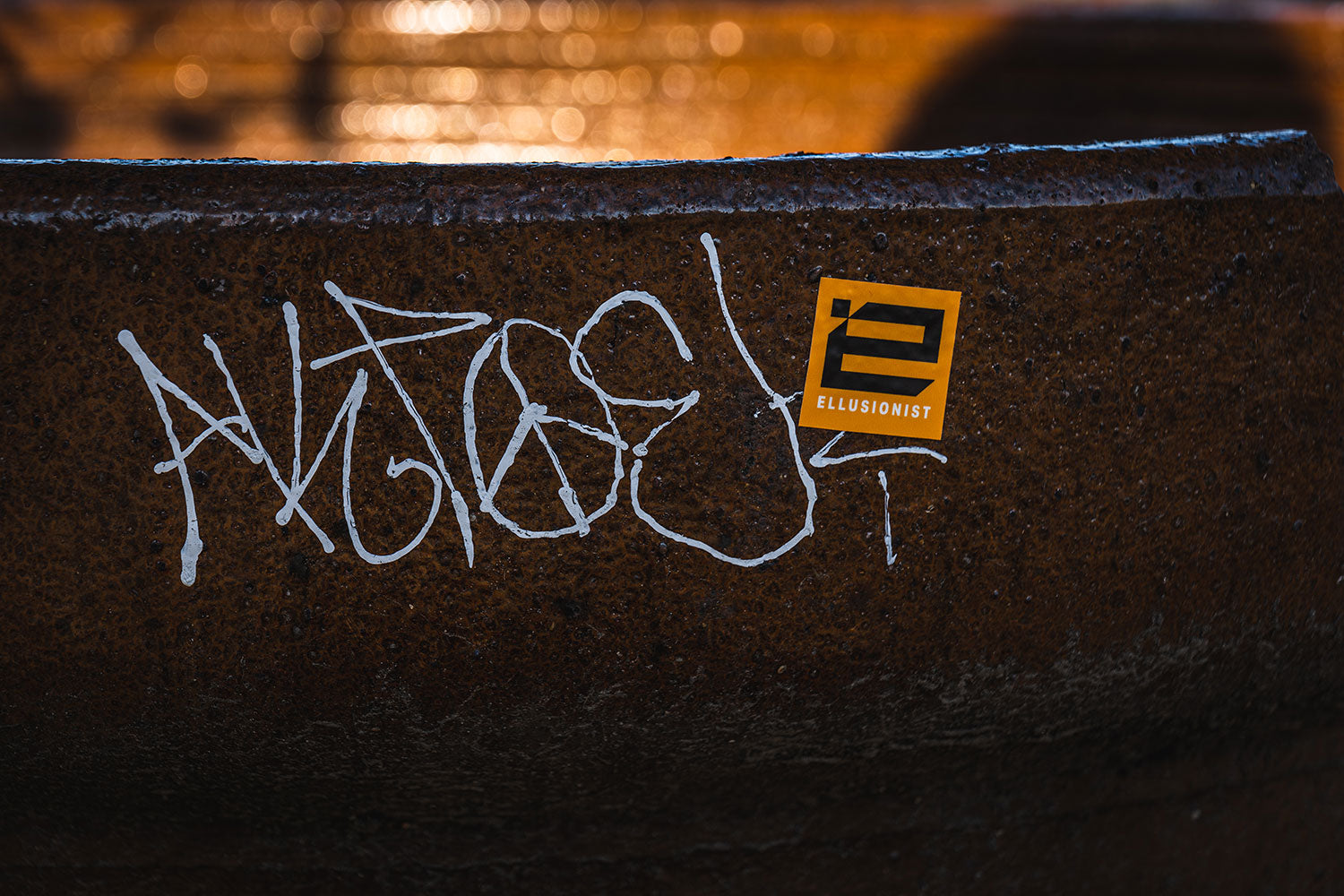 Sticker Pack #002
Jam-packed with 9 of Ellusionist's newest or most iconic designs, these stickers are long-lasting, weatherproof vinyl and can be stuck to any surface. Limited to legends only.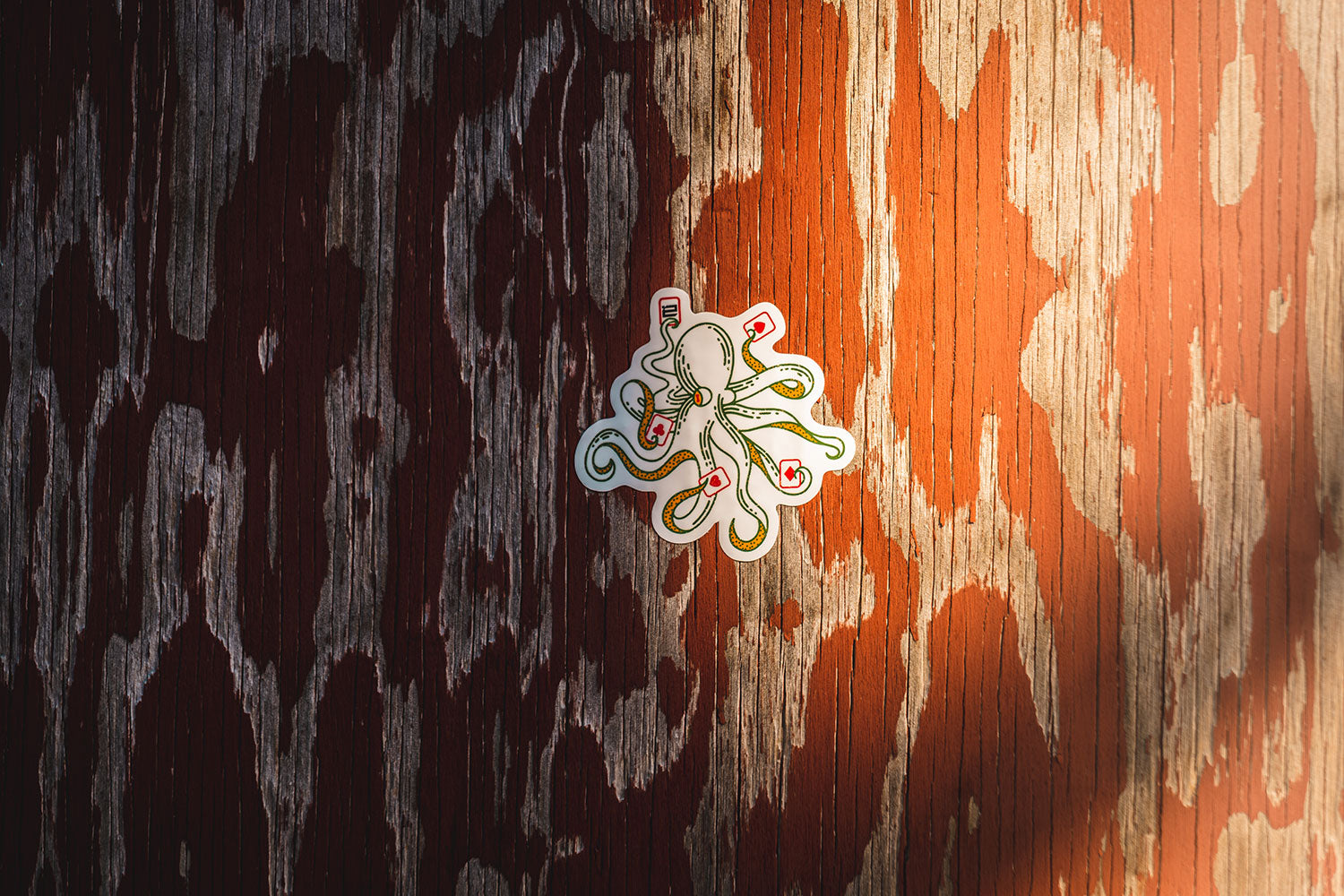 Have you ever looked at a surface and thought "I wish there was a way to make that way less boring!"
The Ellusionist sticker pack #002 is here. Jam-packed with some of Ellusionist's most classic artwork and newest designs, these stickers are long-lasting, weatherproof vinyl and can be stuck to any surface. Your laptop, magic case, water bottle or even your friend's face.
The Sticker Pack includes 9 different designs:
The Queen Bee: Matriarch of the hive, she's worshipped and fiercely protected. 
Key Bite: Styled with a key-biting panther, this is one of our favorite illustrations we've ever produced. 
New E Logo: A snake sheds its skin for a new beginning, with this new Ellusionist logo you'll be rocking our newest, stripped-down logo. 
Naughty Octopus: He's holding all the right cards. Don't play poker with him. 
Levitating Joker: Our iconic Ellusionist Team deck is expressed by two hands levitating a card. 
Legacy Masters Ace: Rise like a phoenix from the ashes with this homage to Legacy Masters. 
How to Read Minds: The Zoltar-inspired mentalist from our best-selling magic kit that funded in just 90 minutes on Kickstarter. 
Pirate Coin: A doubloon stolen from Cpt. Every's famous bounty. 
T-Rex Skull: It has nothing to do with magic, just looks ****ing cool. 

The Ellusionist sticker pack is limited. Limited to absolute legends only. Now is the time to take a piece of Ellusionist with you.
This product is rated 4.9 of 5.0 stars.
It has received 10 reviews.
Dope Stickers !
Top quality thick stickers.
Love them
I bought 1 pack of stickers and I'm going to order more. The images on the page don't do them justice. They are very nice material and beautiful colors. I have mini notebooks for ideas and I am using these as a front cover title.
5⭐️
Love the unique designs. Great quality, even greater price. Get them QUICK before you miss out
Stickers
Very cool stickers, bought 2 packs. They dope af
Sticky
Perfect sticky stickers to stick on anything.
Artful and classy.
Sticker pack
Great variety of stickers
Great Quality and Fun
These are great quality and I love the various sizes of stickers. It really is a great way to add a personal touch to all sort of items.
Awesome decals!
Great designs and unsurpassed quality - can't miss!
9 Designs, 9 Opportunities
If you ordered the first sticker pack, then you already know that these stickers are thick, durable, and built to last. I loved the first sticker pack and I have to say that I'm really liking this pack too, maybe not as much as the first, but there are some top notch designs here, including the HTRM design, Key Bite, and Queen Bees logo, not to mention the card-wielding octopus, which is probably my favorite. Purchasing this pack was the easy part... The hard part is deciding where to put them.
Stickers are great
The art of the stickers are phenomenal. I'm knocking off one star due to being able to peel the backs off is slightly difficult.