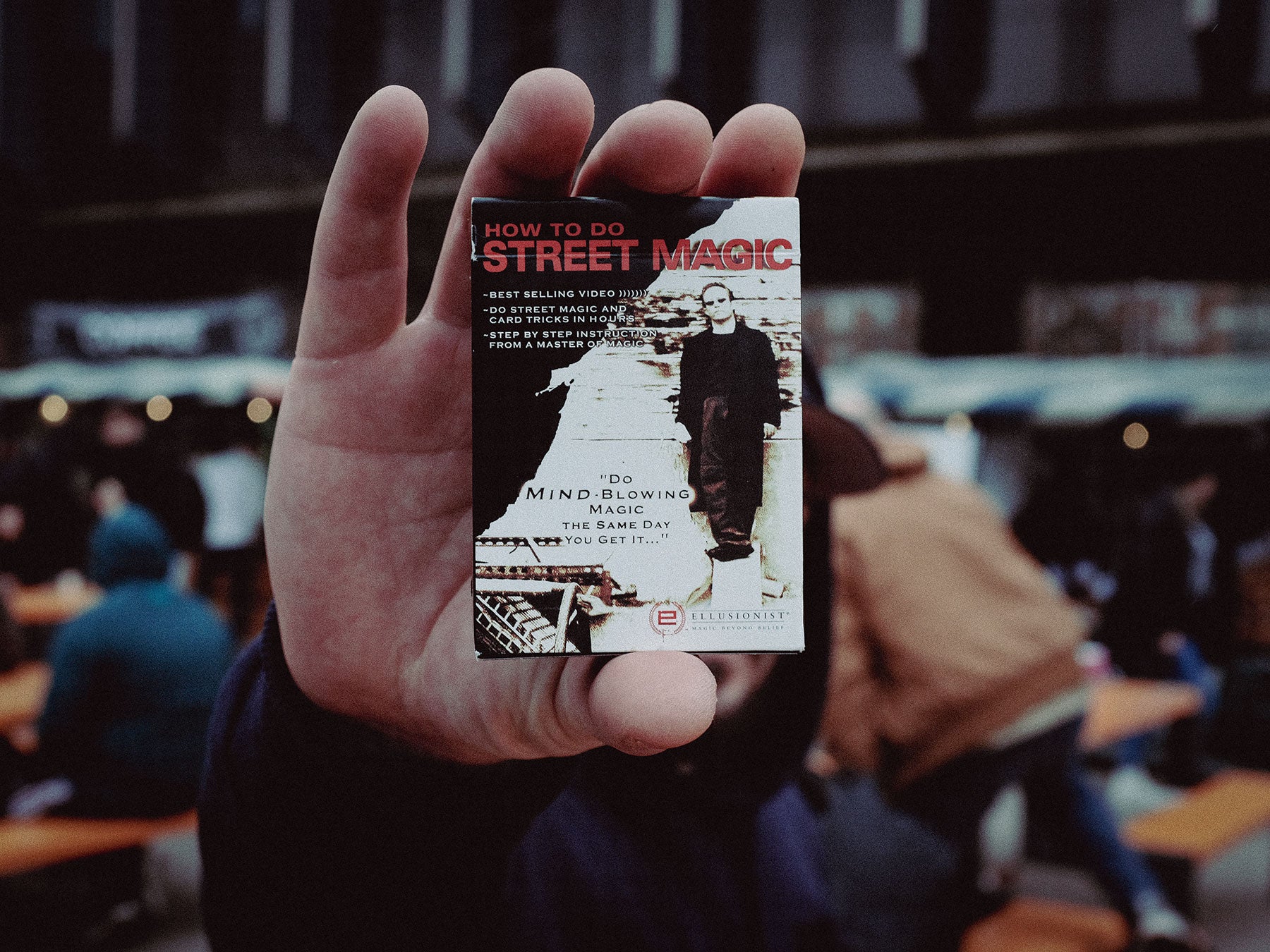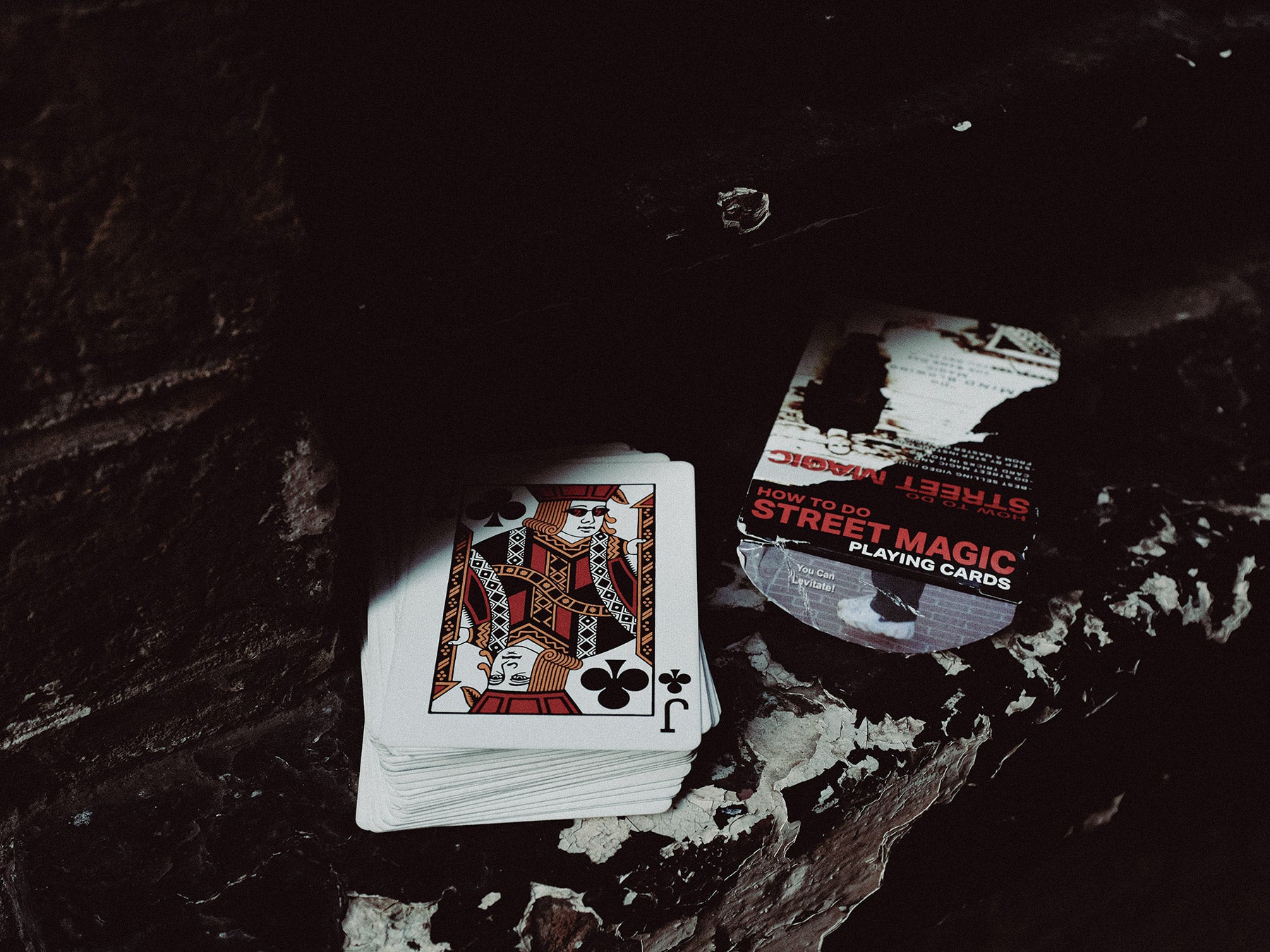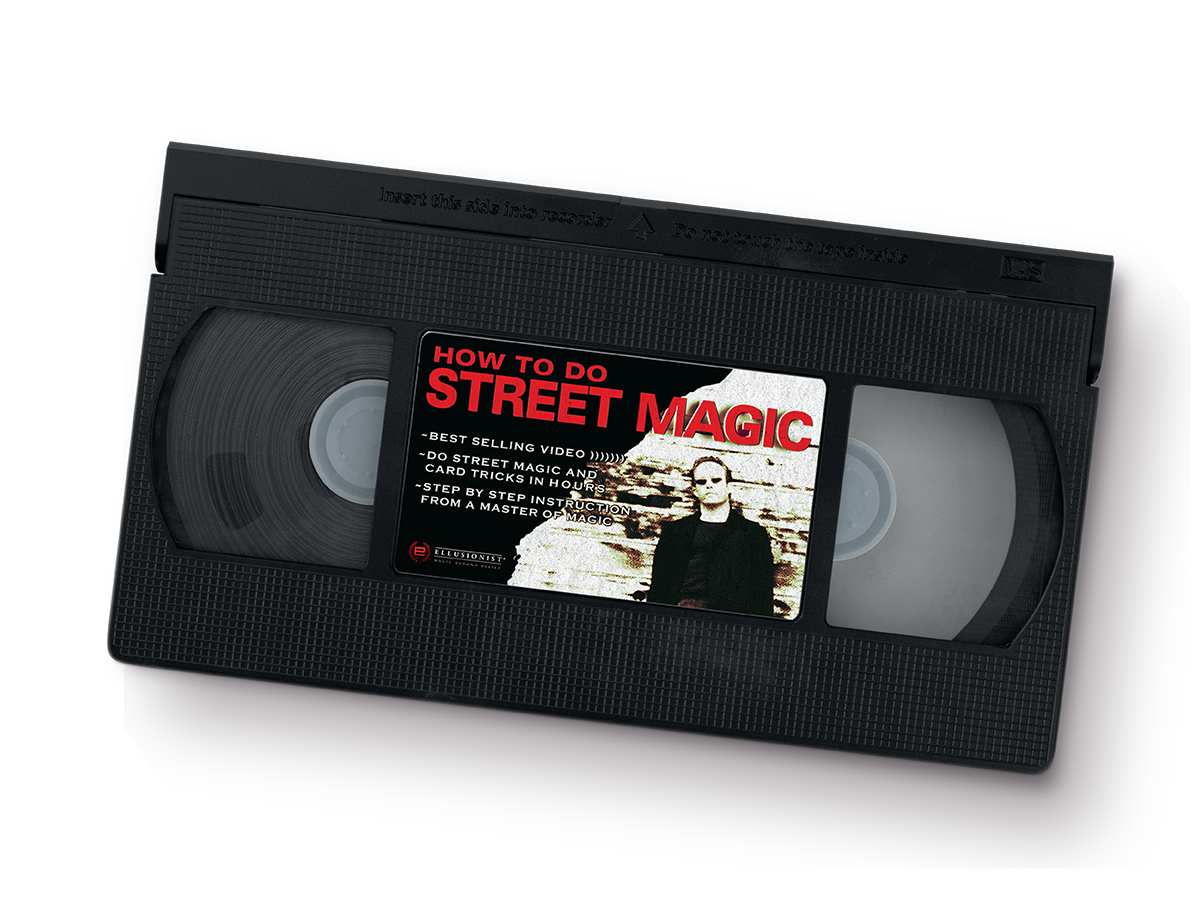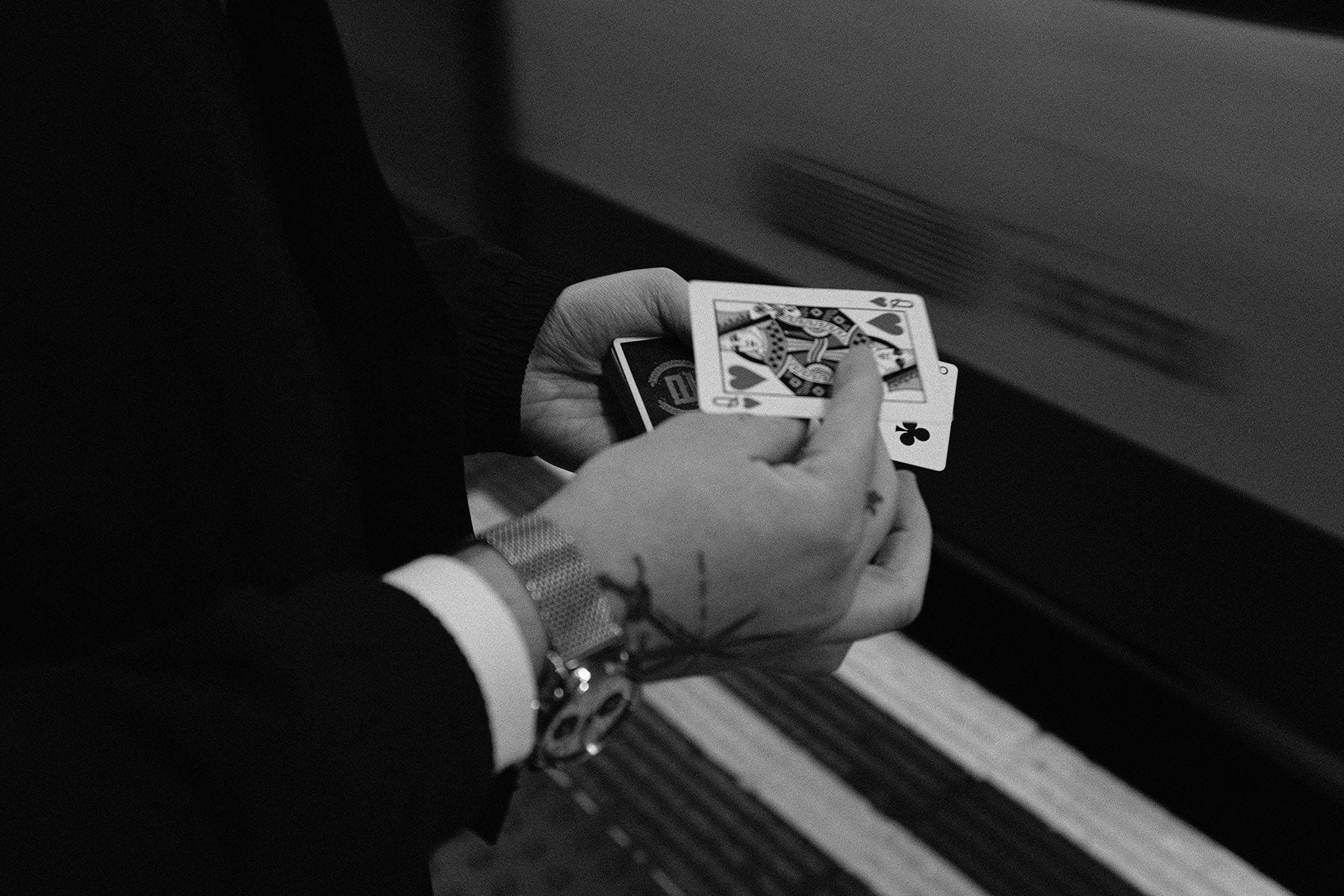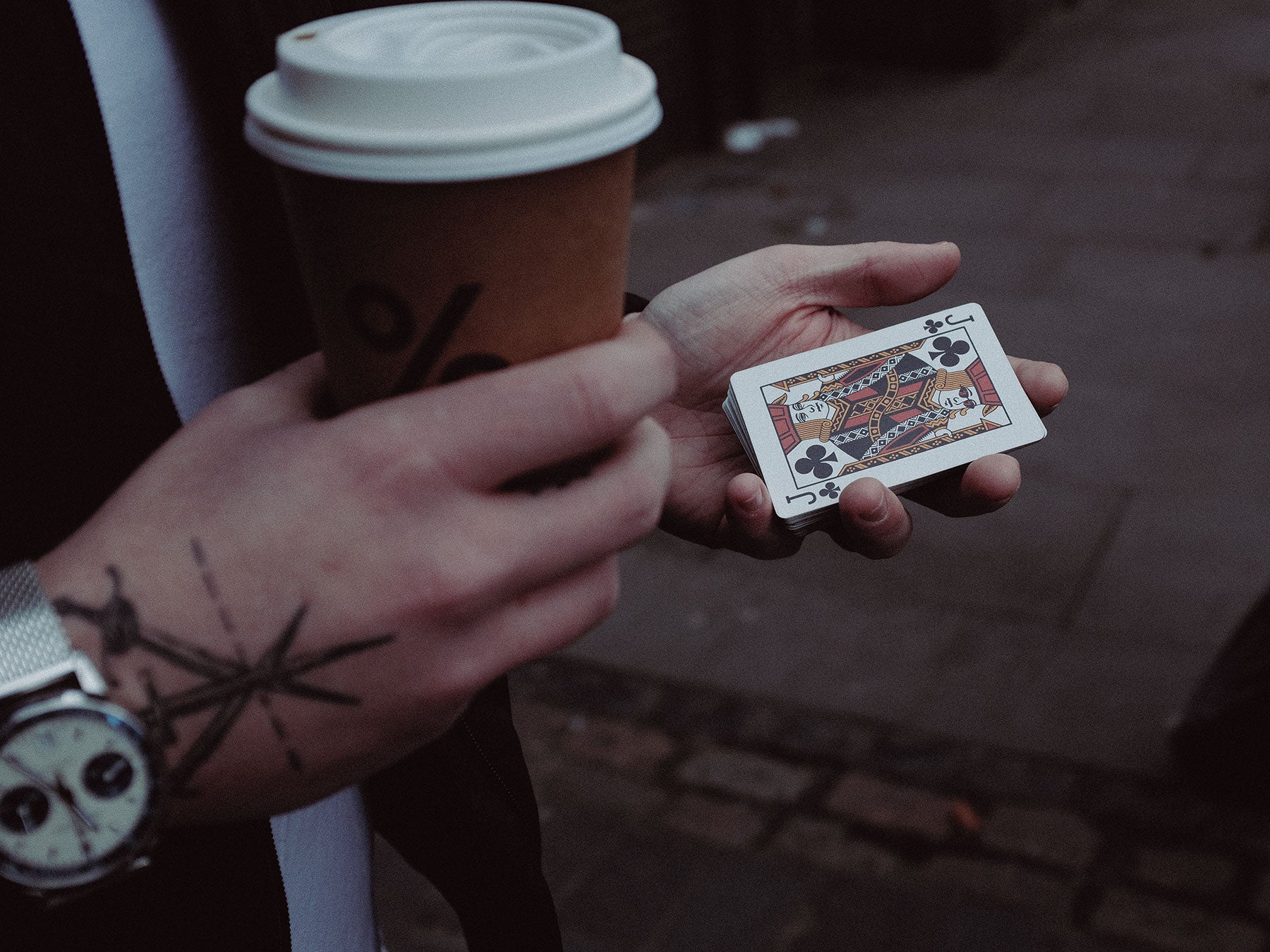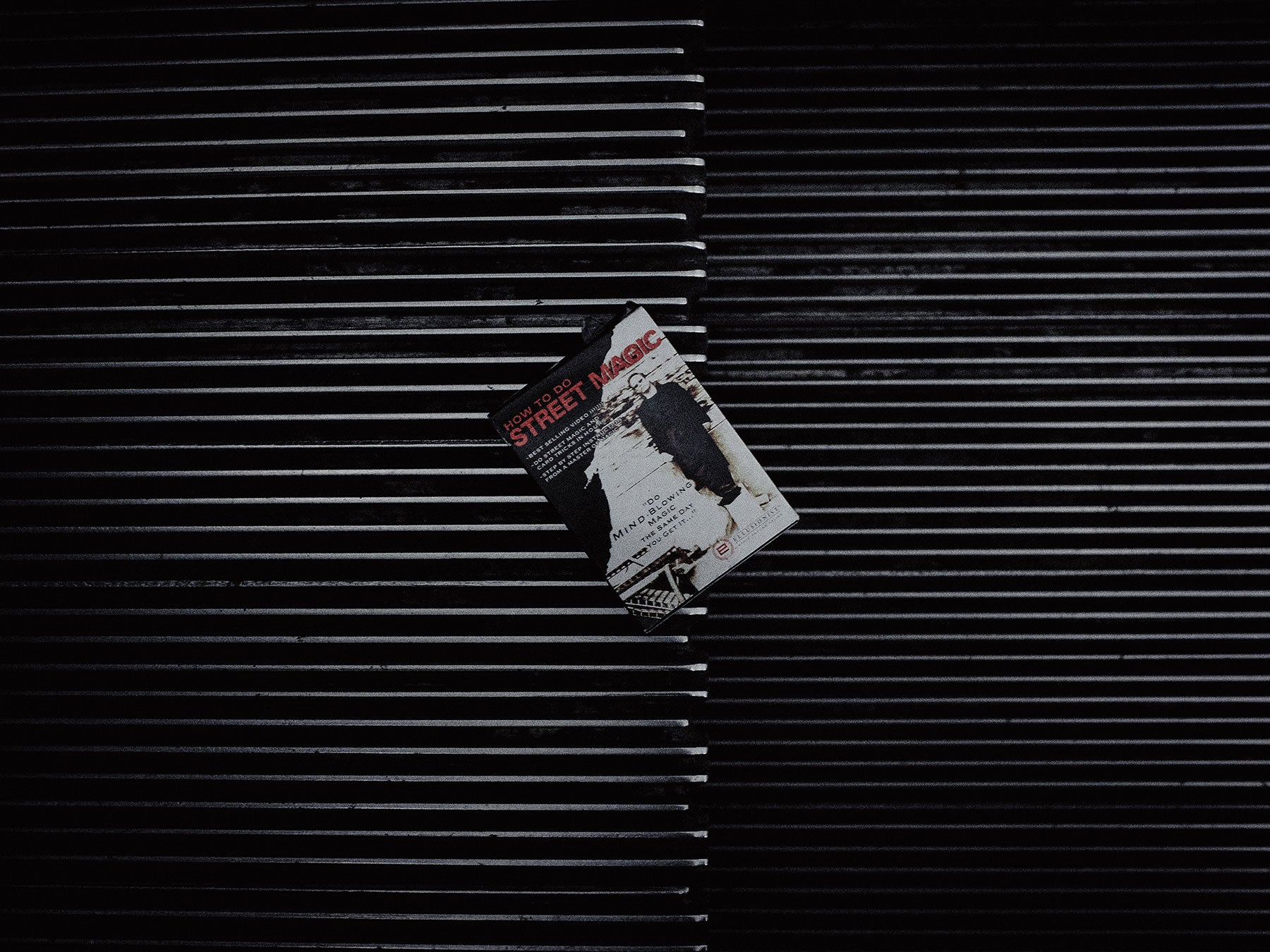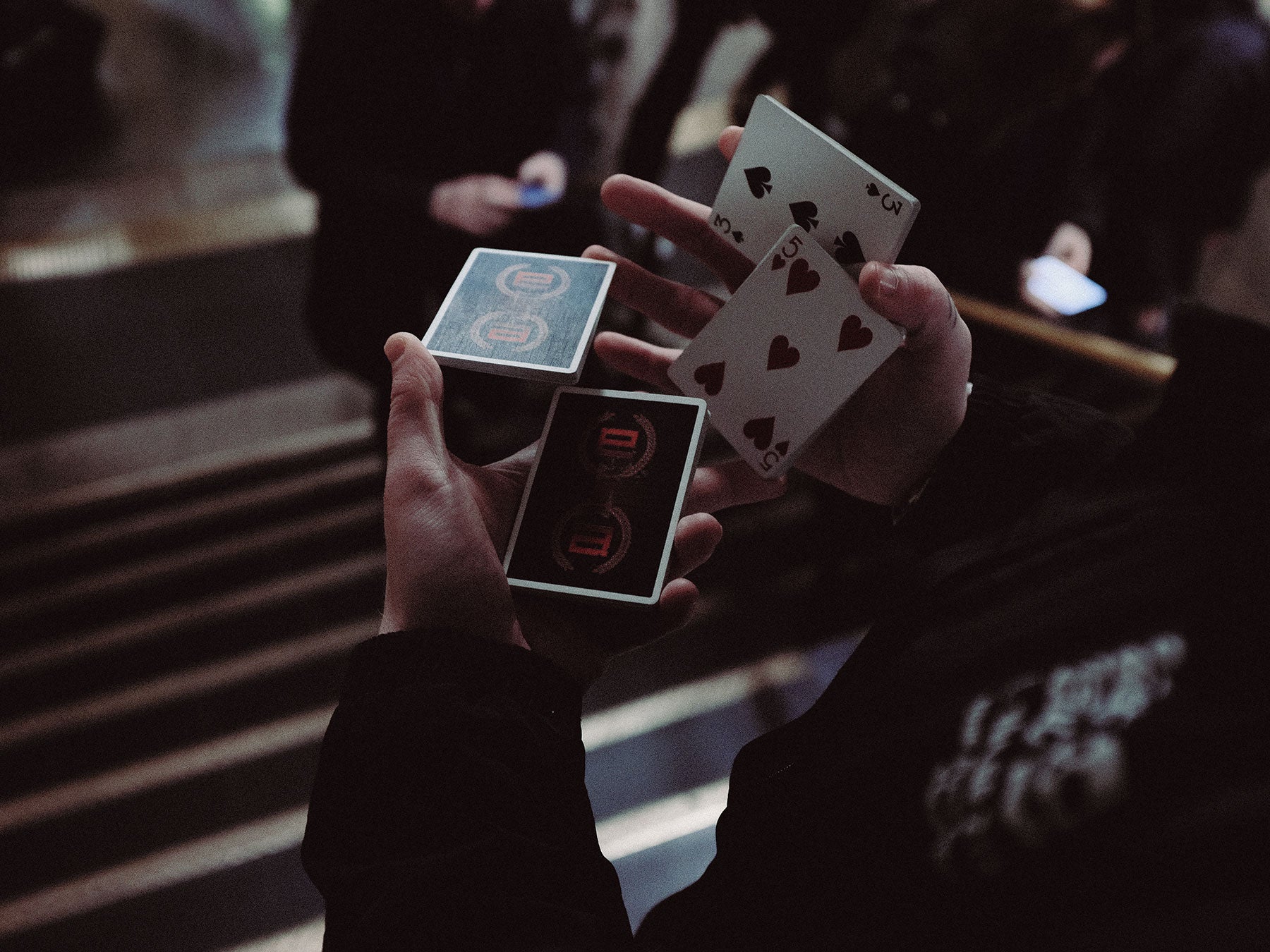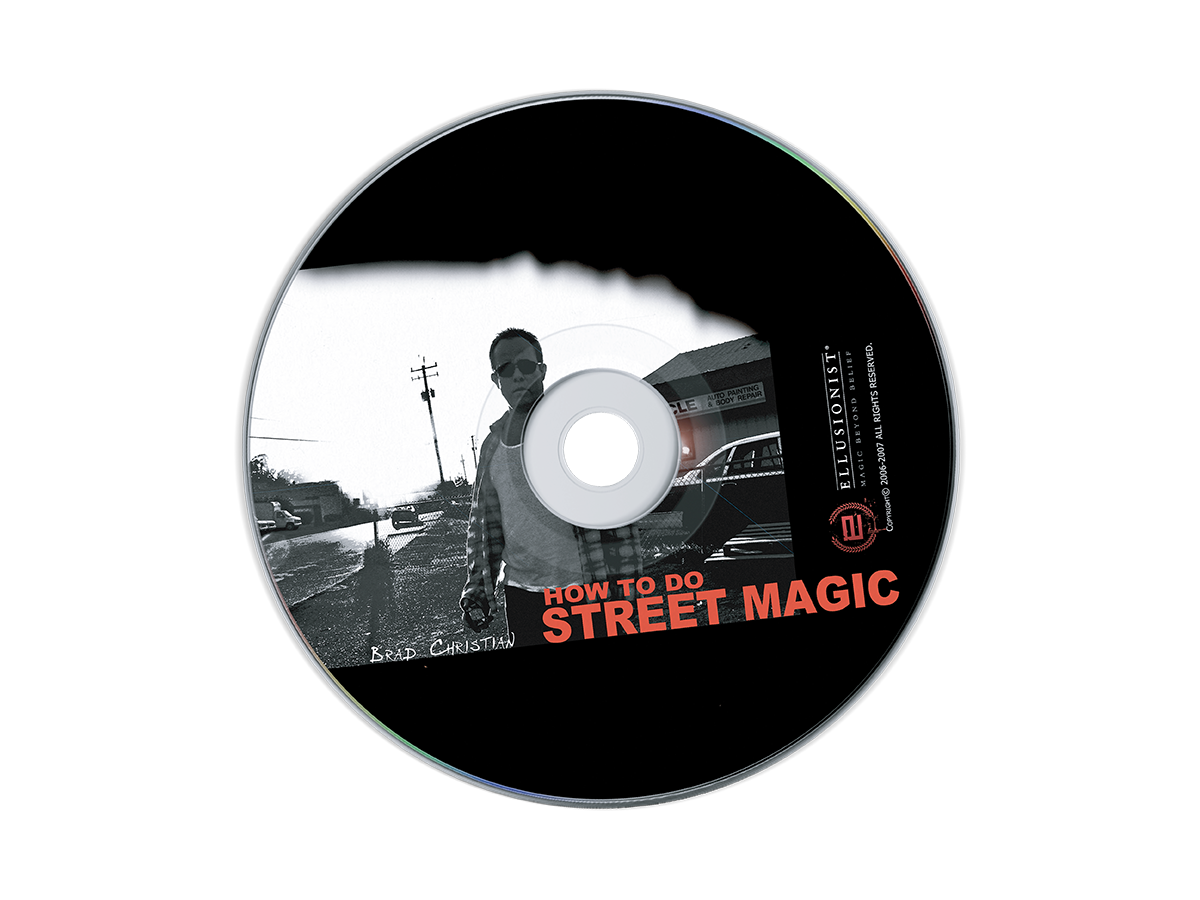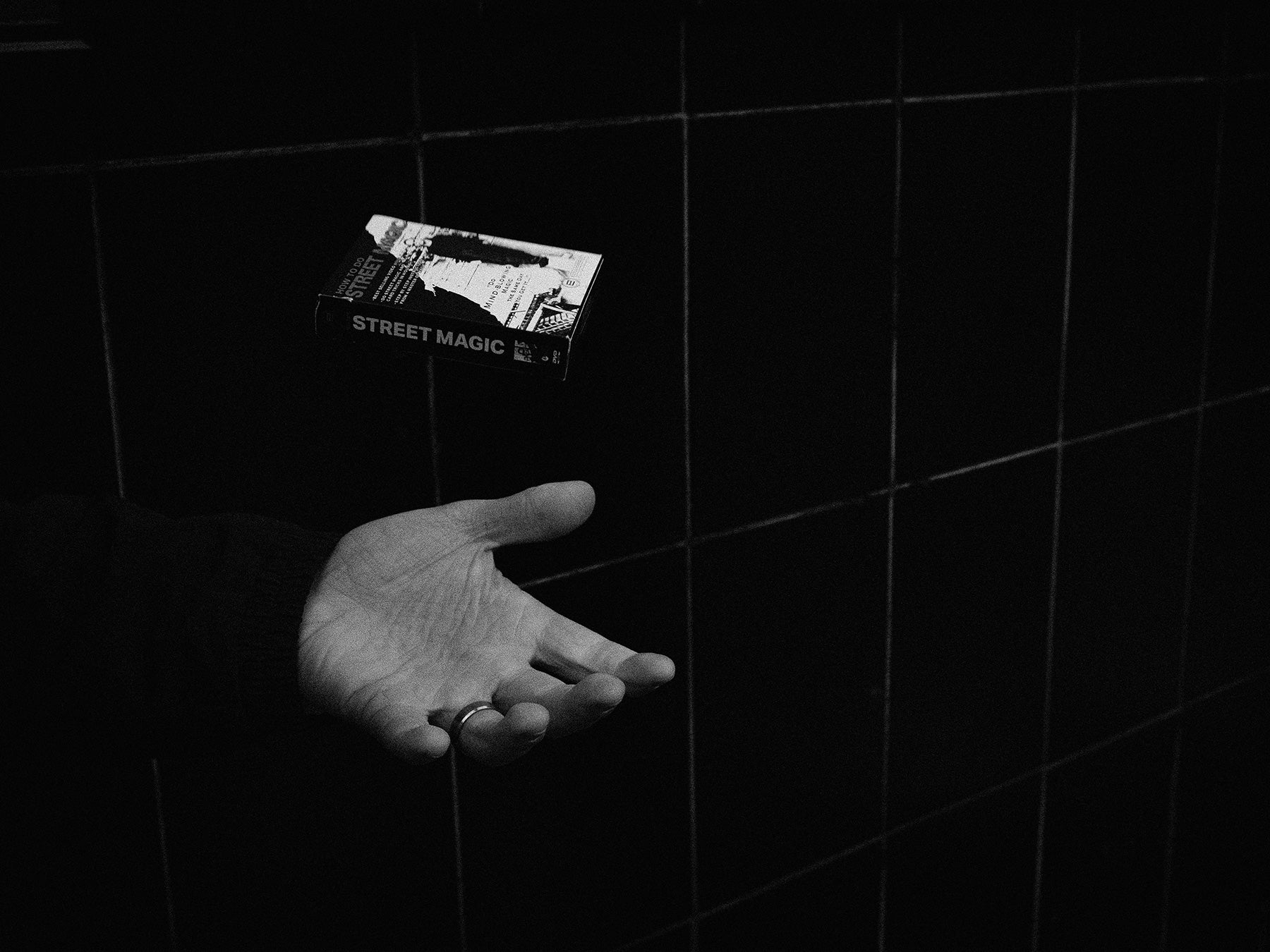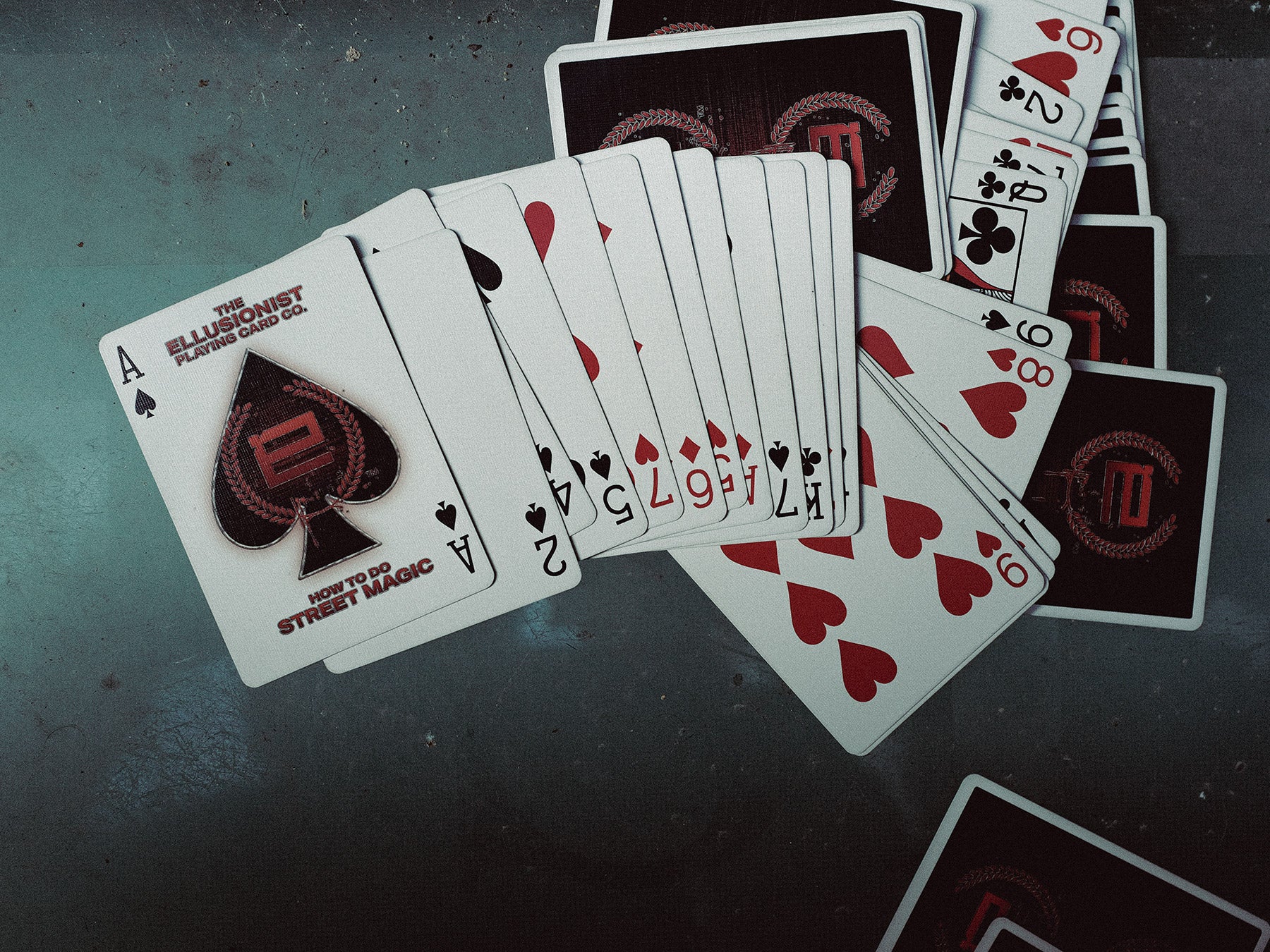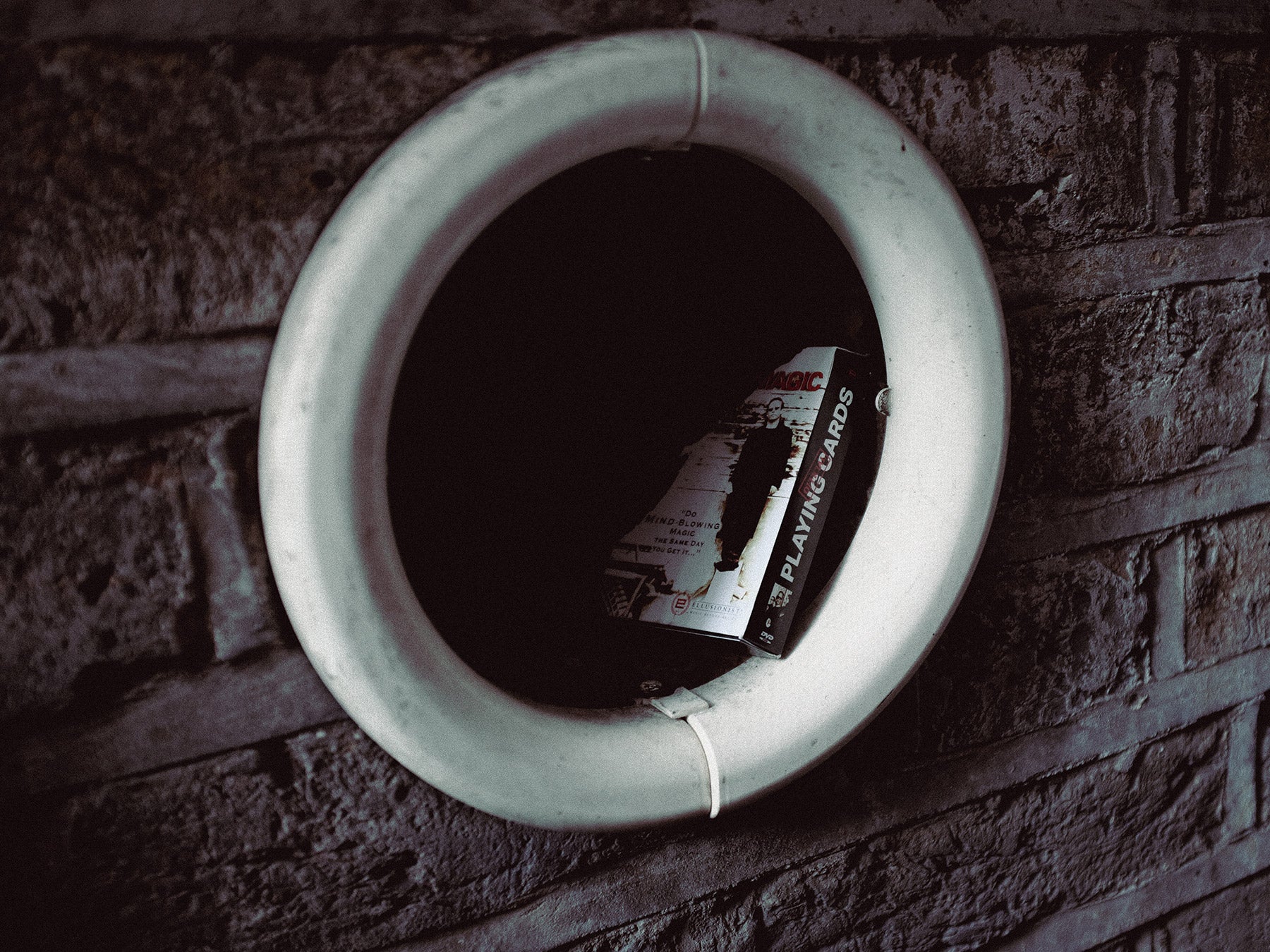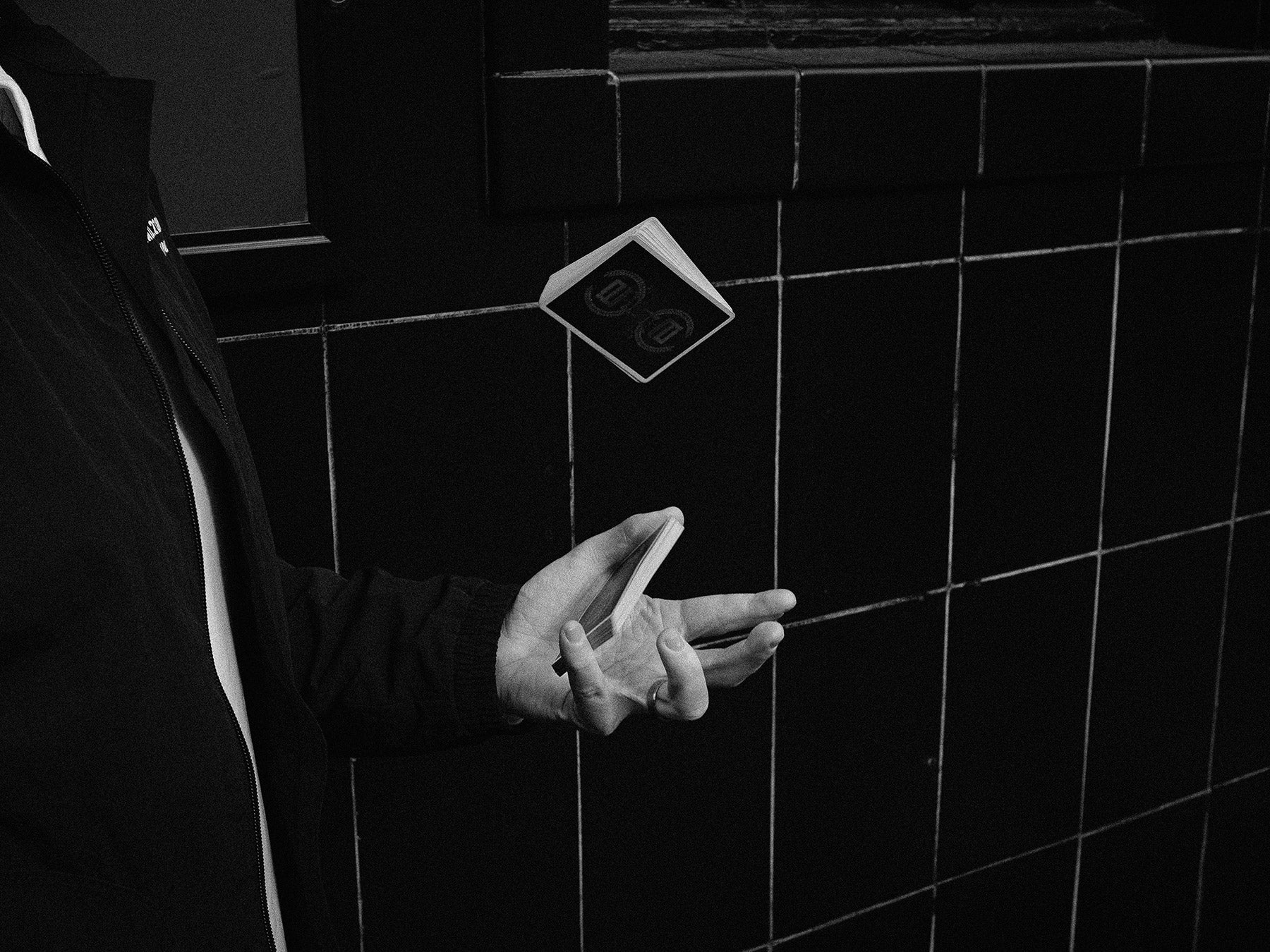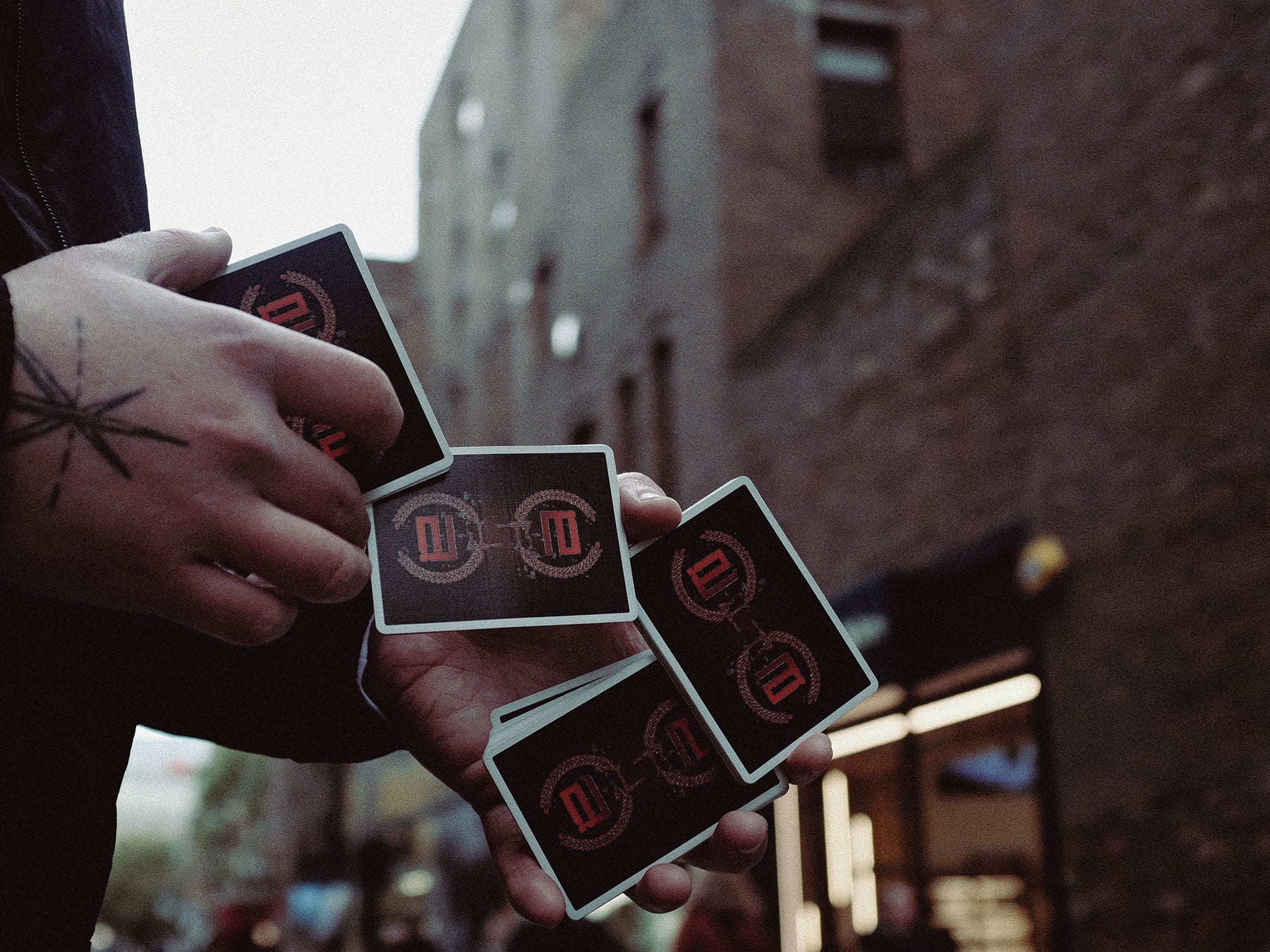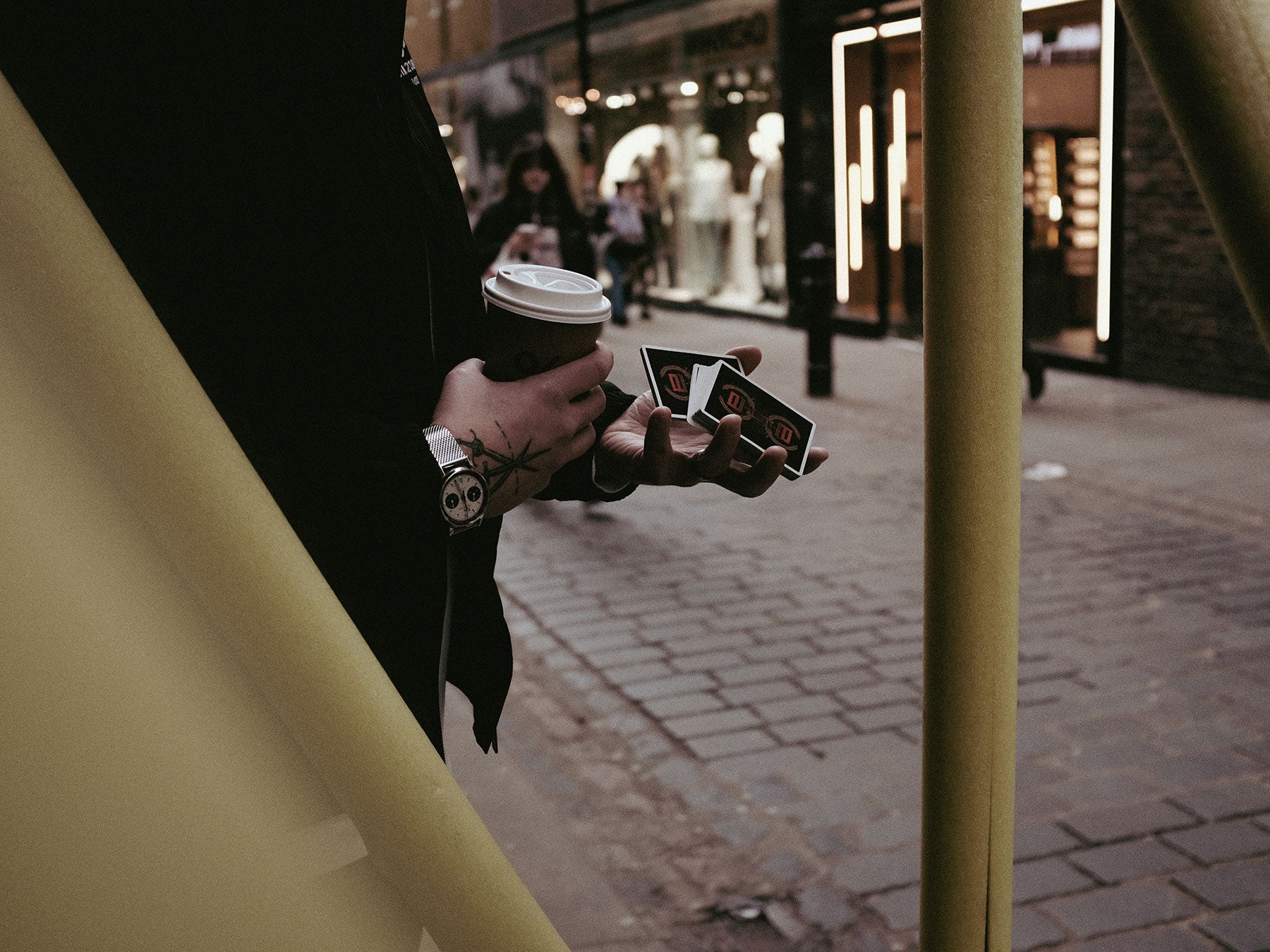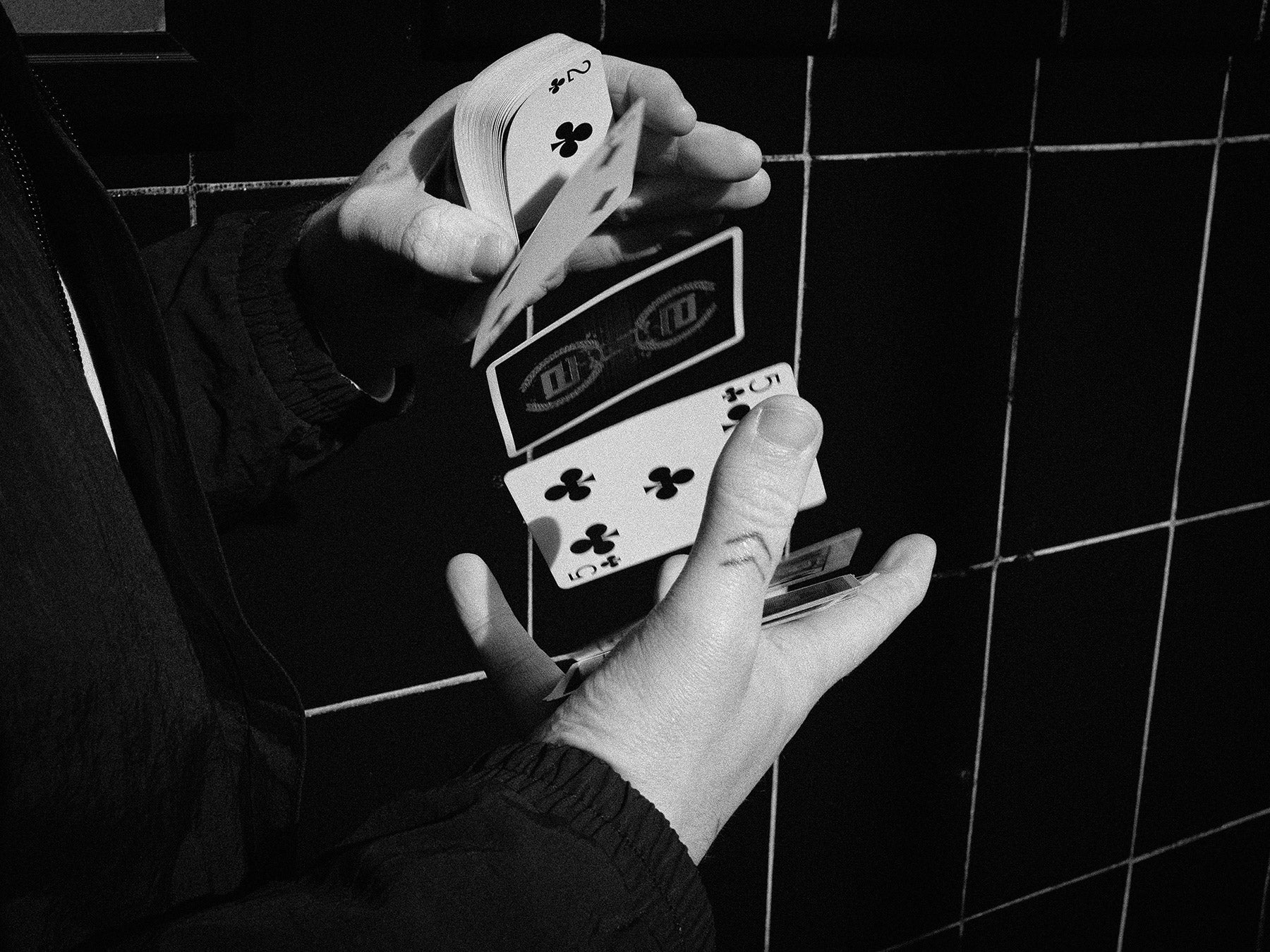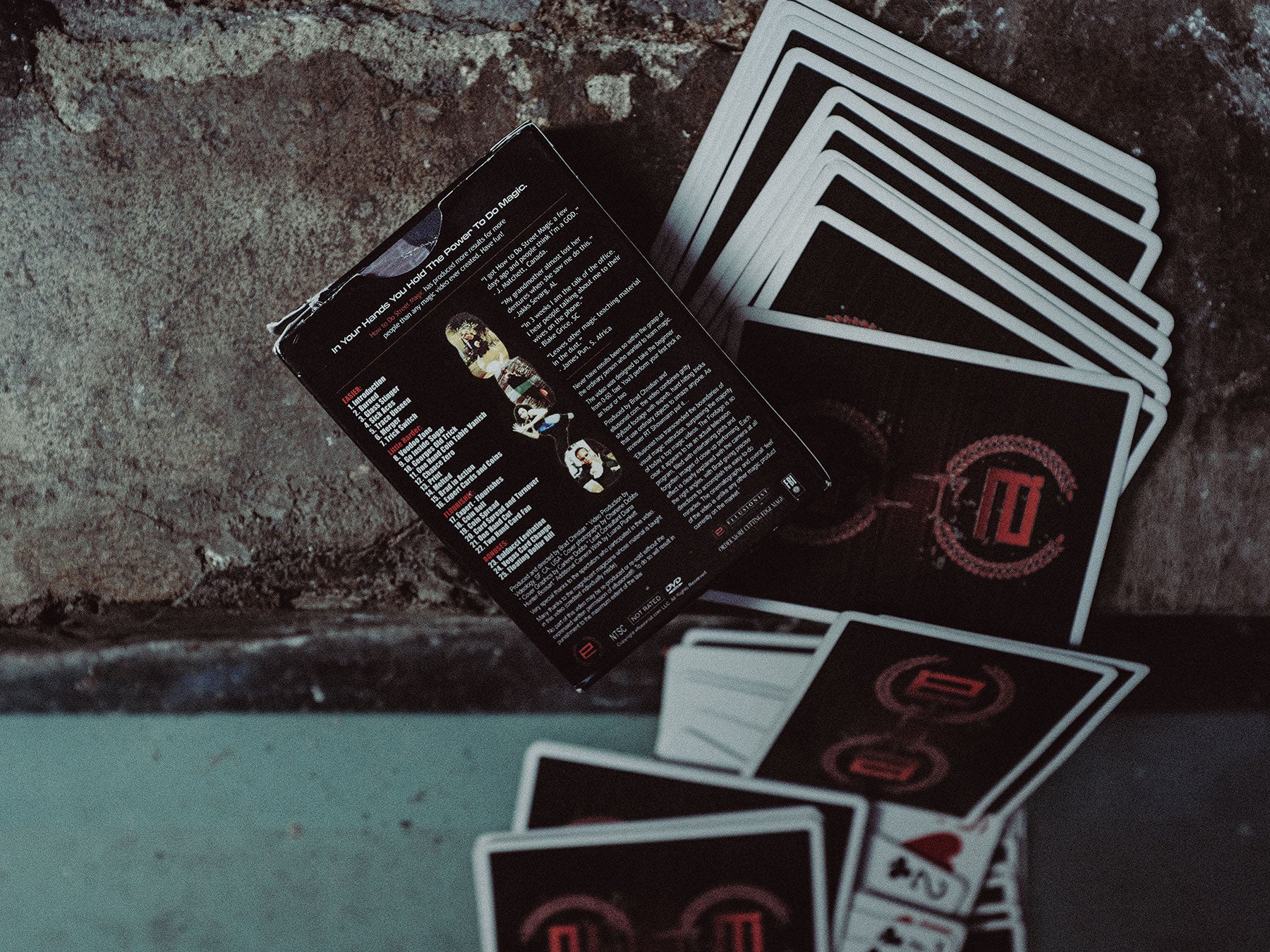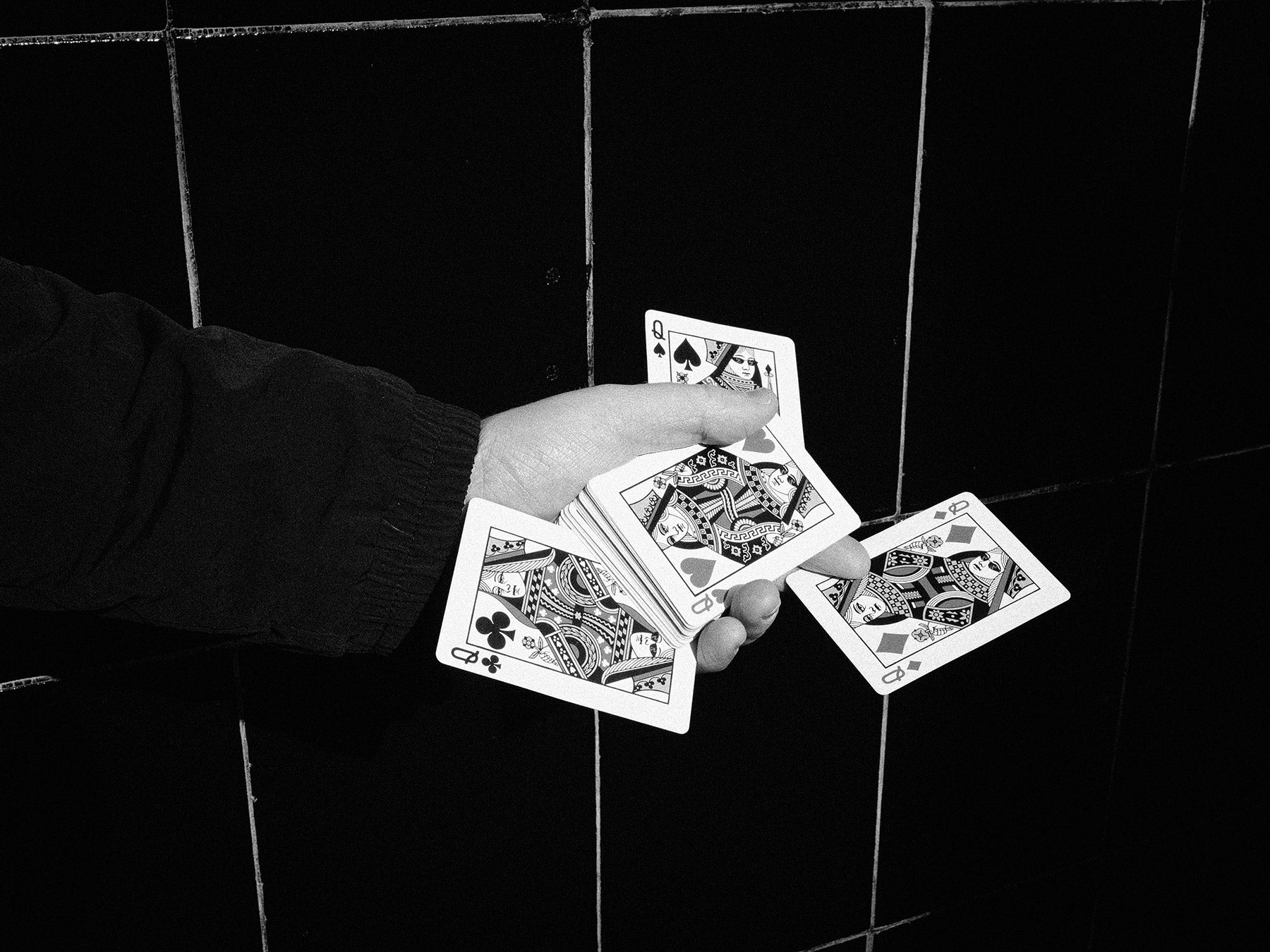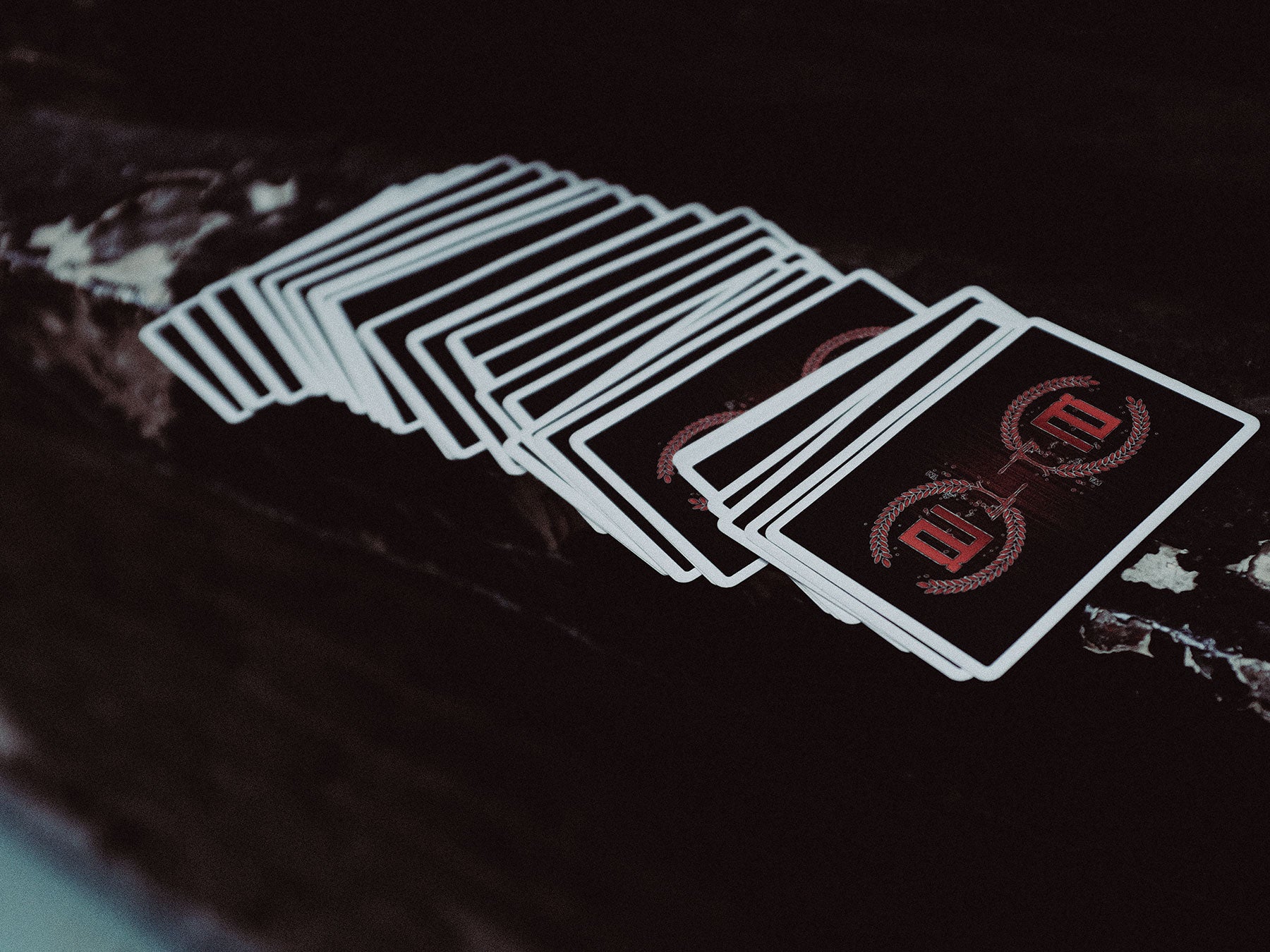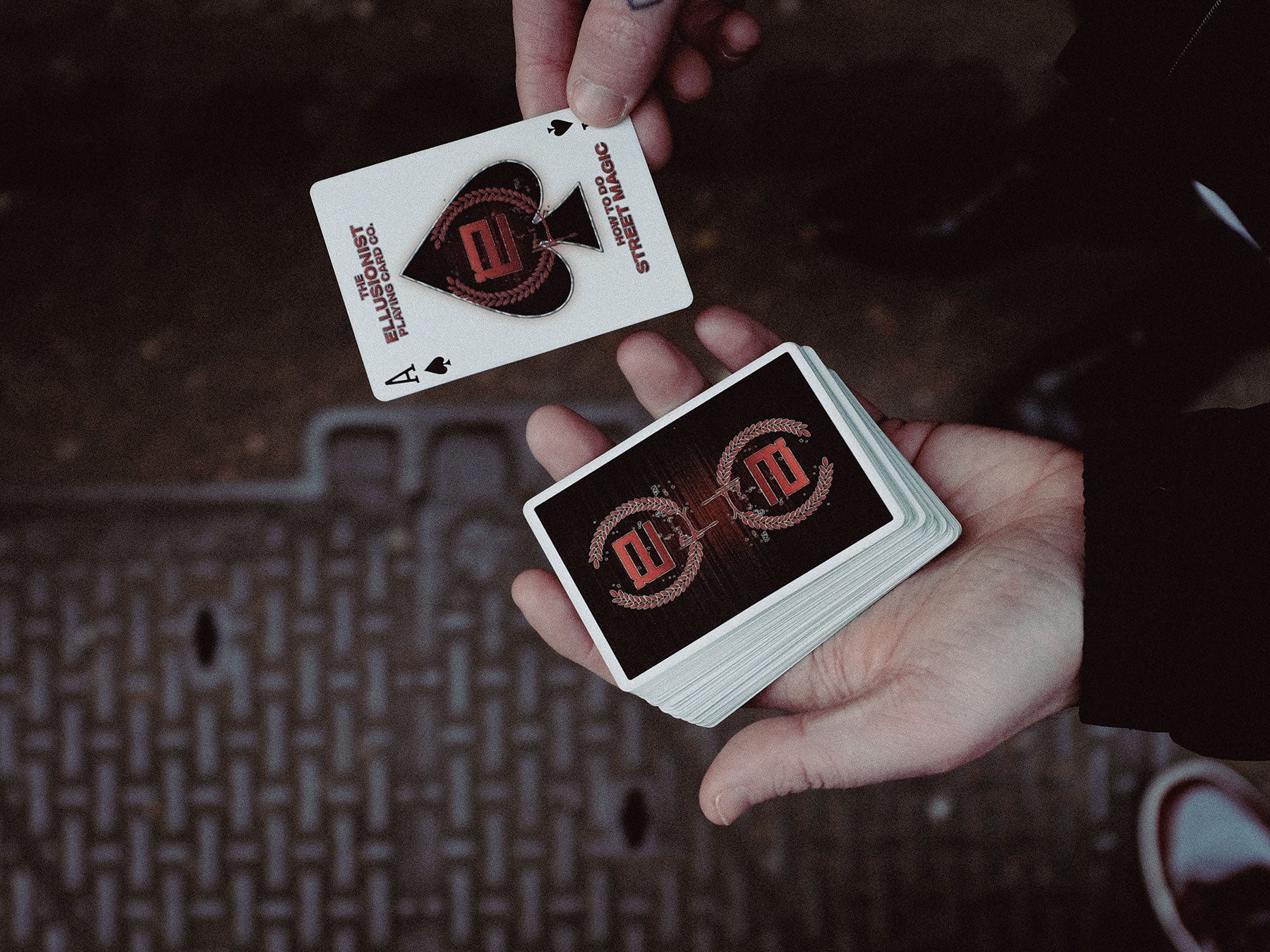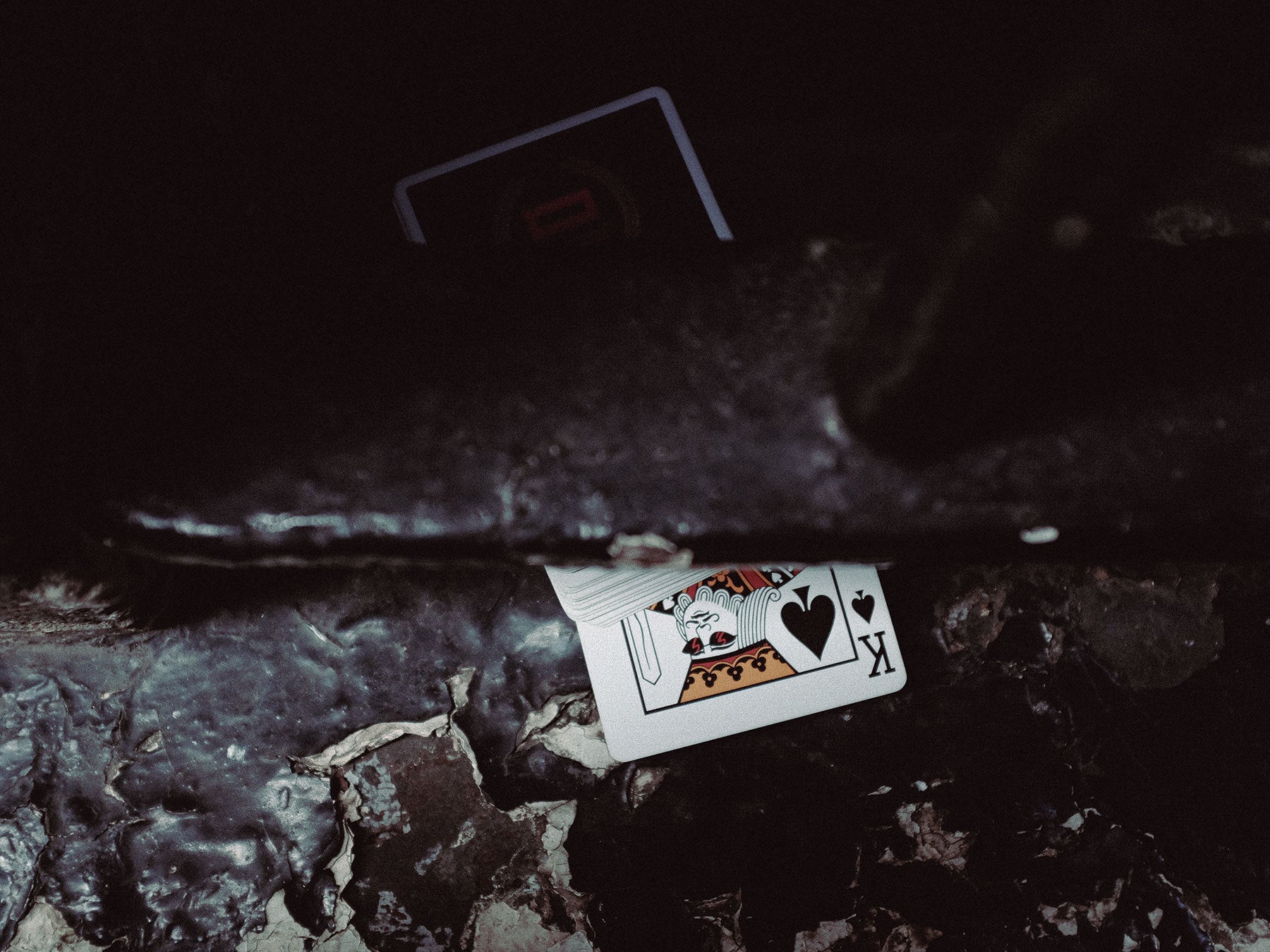 Street Magic Deck: Private Reserve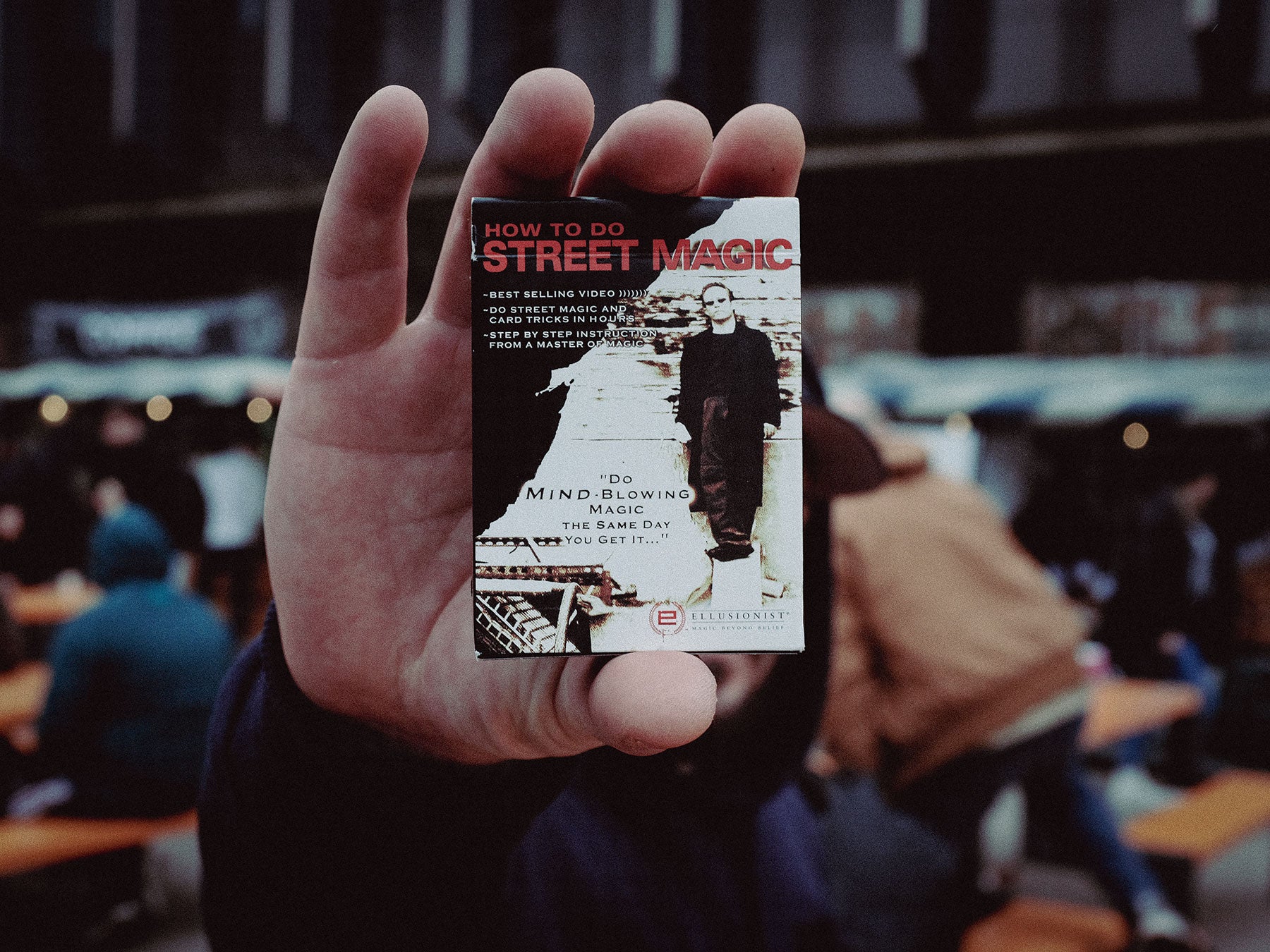 We don't rush to release every idea or design we create. There is an area of Ellusionist that's dedicated to our private reserve. 
We pull from it to give decks to staff, Ellusionist artists and BLK MRKT buyers. 
The Street Magic Deck is straight out of that Private Reserve—Brad's personal one. 
Created as a 20-year anniversary gift to him, we had to print 2,500 to meet order minimums. But that's more decks than Brad could personally use in a lifetime. 
So today, to celebrate the opening of the new website, we're giving you access to this iconic piece of nostalgia. 
"If you don't look back on where you've been, you'll never guarantee that you're moving forward."
The Street Magic Deck: Private Reserve offers a crushed stock and buttery-soft feel. With a vintage design plucked right out of 2001, these cards are for the OGs of magic.  
It's a deck that'll mean nothing to your audience but could mean everything to you—because it reminds you of where you started. 
Get your 'How to do Street Magic' deck today. 
This product is rated 5.0 of 5.0 stars.
It has received 14 reviews.
Street magic deck
Love this deck, it's super smooth to the touch, the cards glide really well, and love the designs.
Love These!
These cards are amazing! Thanks
Love the private reserve status!
Decks are dead… but not when it comes to Ellusionist's lineup of decks! The private reserve how to do street magic is the perfect collectors deck!
Awesome deck
This deck is awesome and just really sweet
How nice!
The deck has to be my edc! So nice so smooth so beautiful! Love the deck you shall buy it too!
Where it all started.
The street magic DVD was the first DVD bought getting into magic. If it wasn't for that DVD I would not be where I am today. I had to pick this deck up as a memory of where it all started.
The deck so classic and OG especially got Brad face and the black sunglasses!!.Ellusionist playing card always my number 1 deck because so vintage and classic vibes!
Fantastic cards, I just recently started collecting and man am I hooked!
2500 Decks Private Reserve!
As a playing card collector, I'm always on the lookout for unique and high-quality decks to add to my personal collection. When I came across the deck from ellusionist, I knew that I had to have it. My interest in ellusionist actually goes back to my childhood. I remember browsing the website around Christmas time and begging my parents to buy me a magic DVD. This was back when many parents were understandably wary of online scams, so it took some convincing. But once I got my hands on that DVD and started practicing tricks, I was hooked. So, naturally, when I saw that ellusionist had created their own "Street Magic" deck of cards, I knew that it would be something special. Overall, I couldn't be happier with this purchase. Not only is it a beautiful addition to my collection, but it's also a nod to my childhood and the memories that ellusionist helped me create. Highly recommended for collectors and enthusiasts alike!
Private Reserve!!!
it called Private Reserve guys...buy this before it is gone. The deck is great and look nice for cardistry and magic tricks