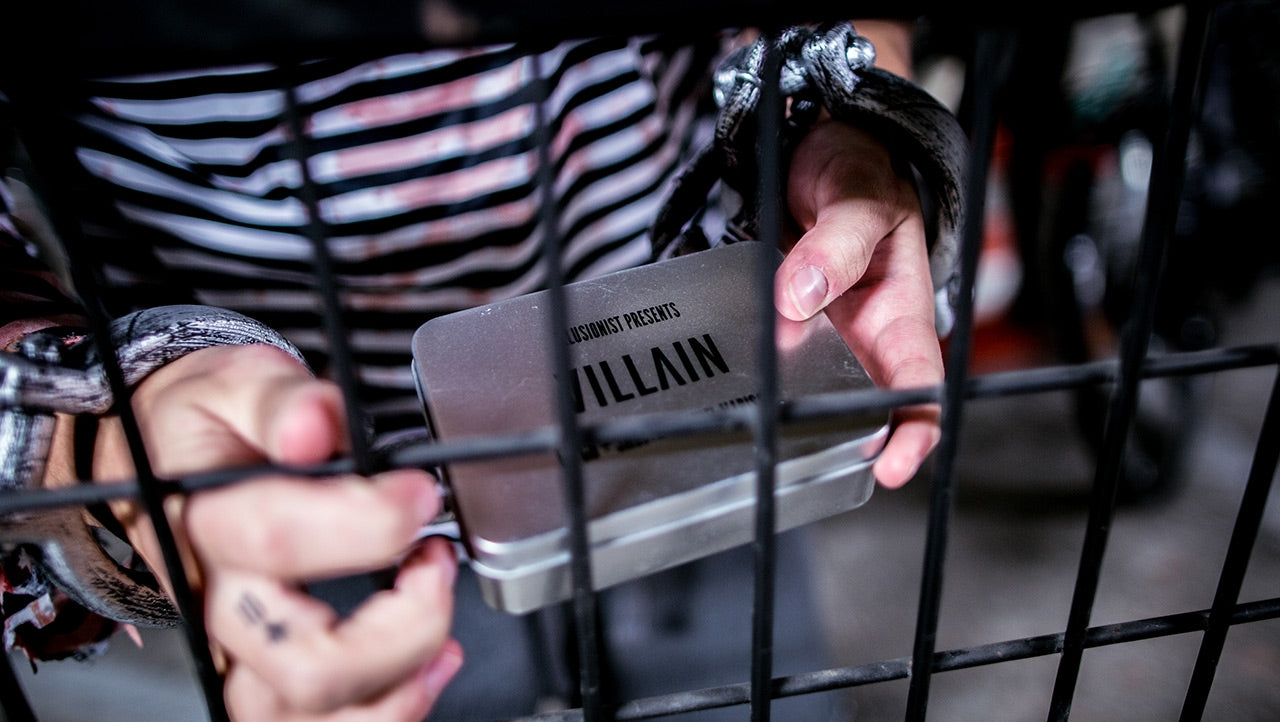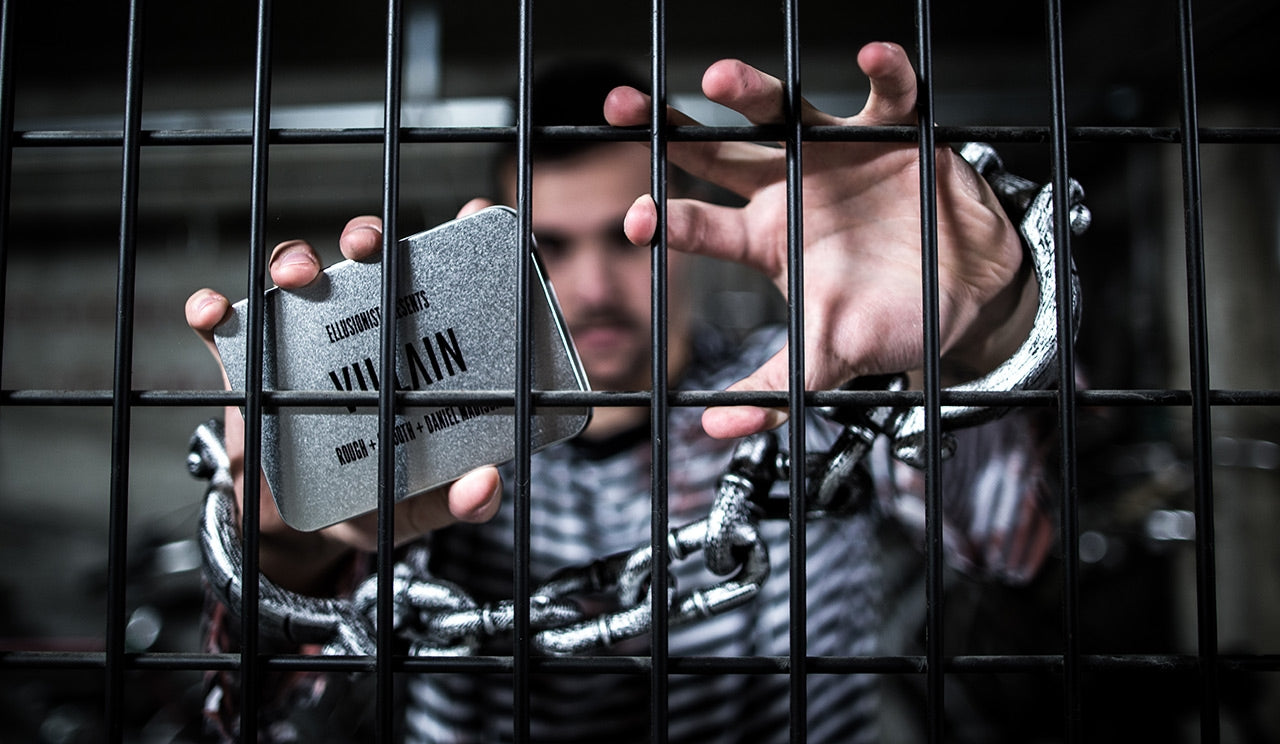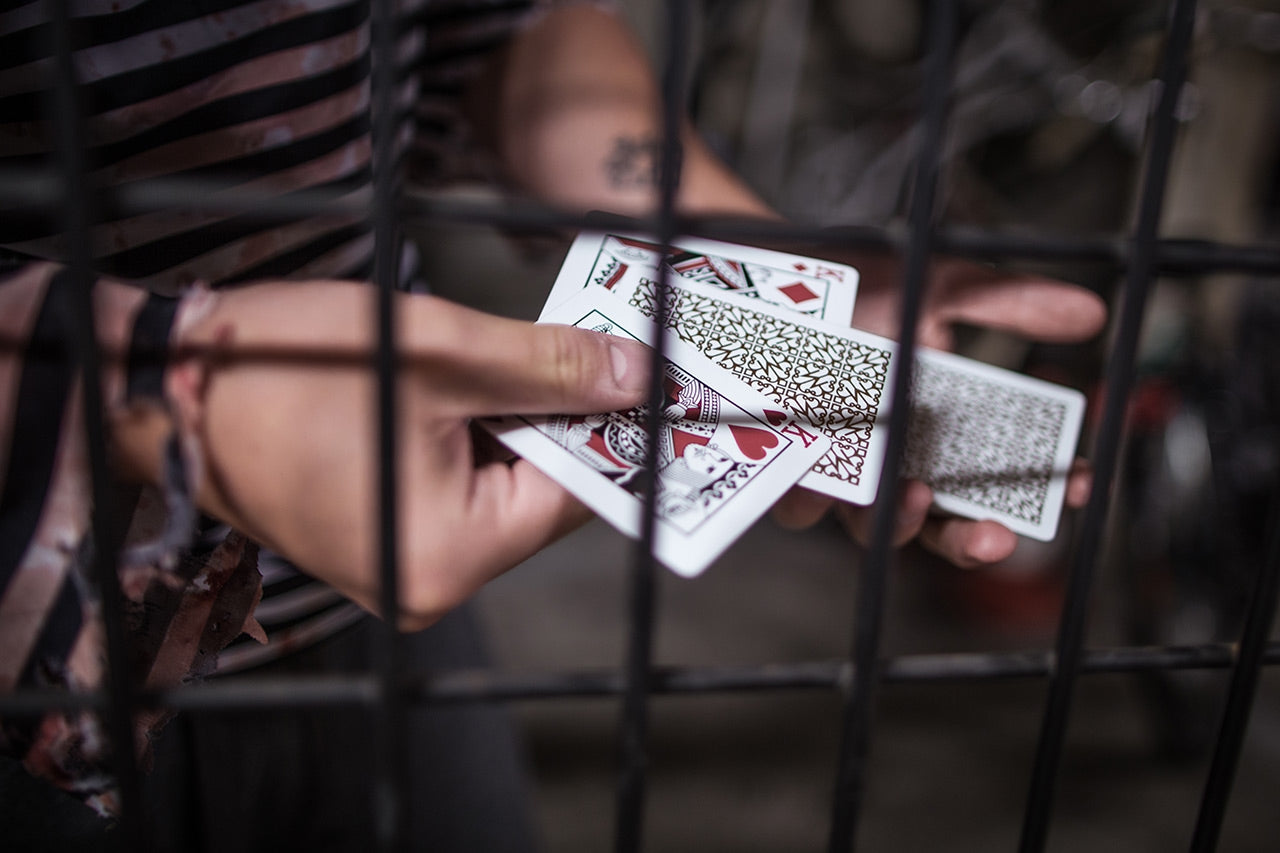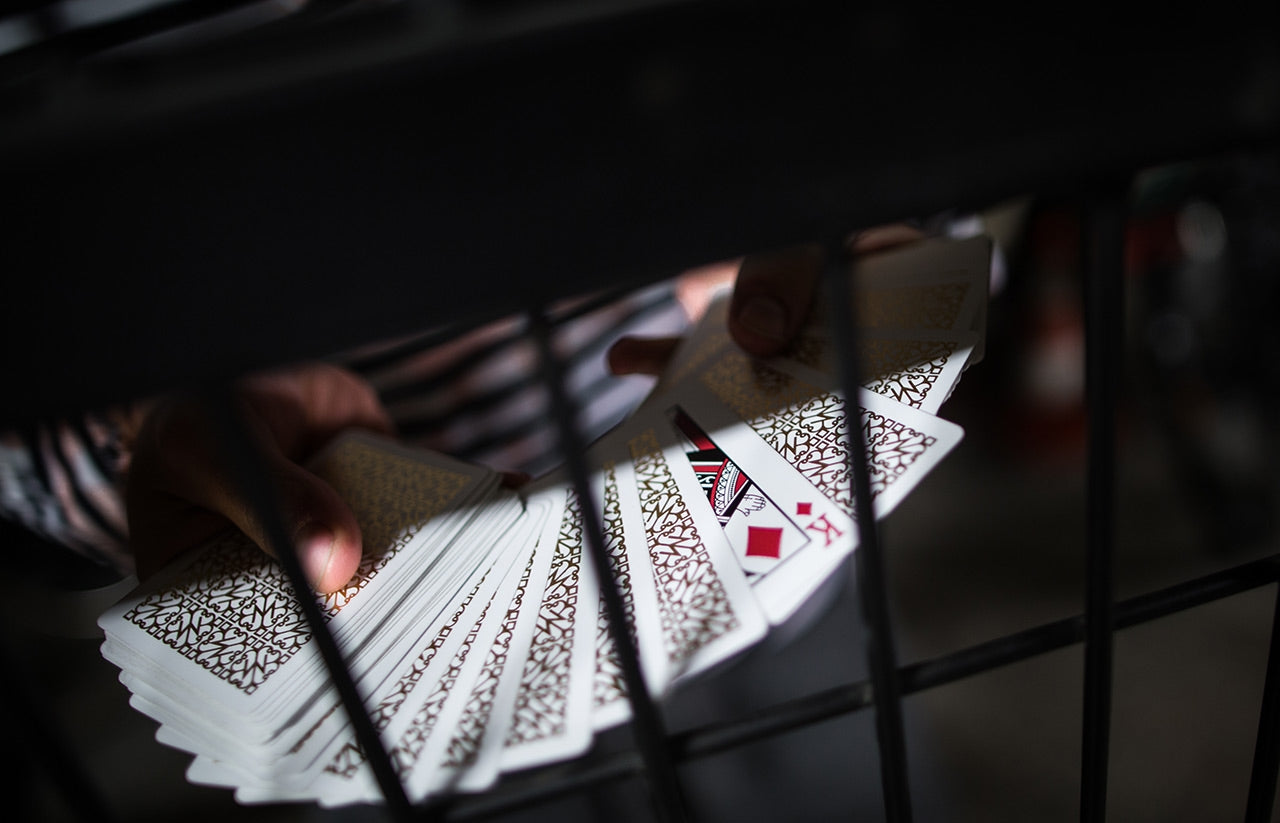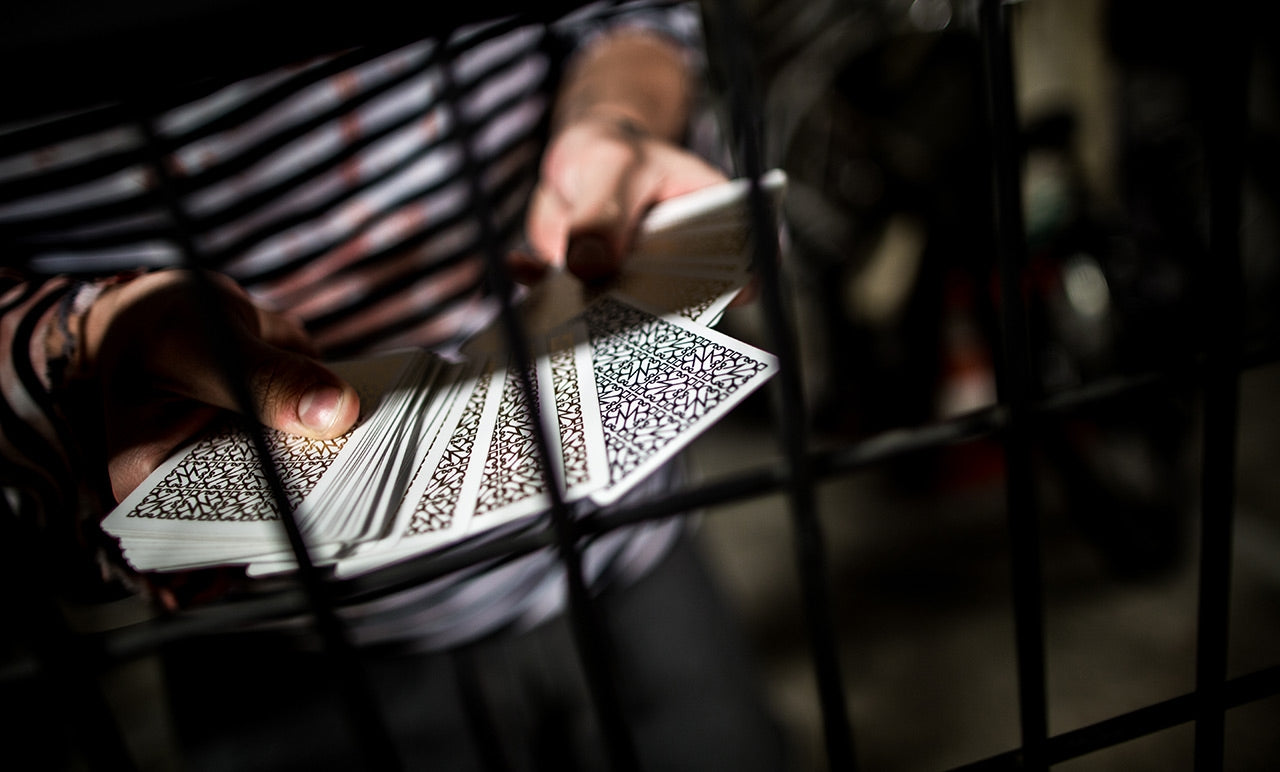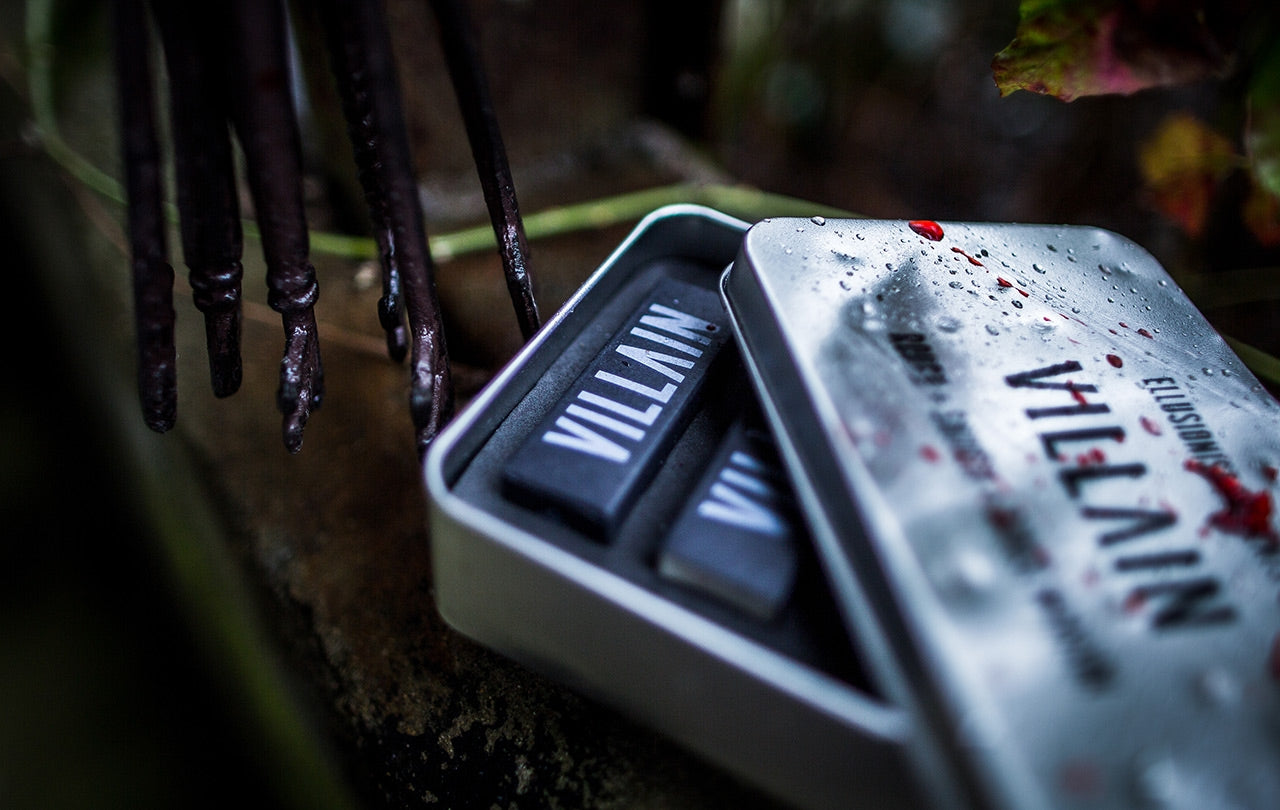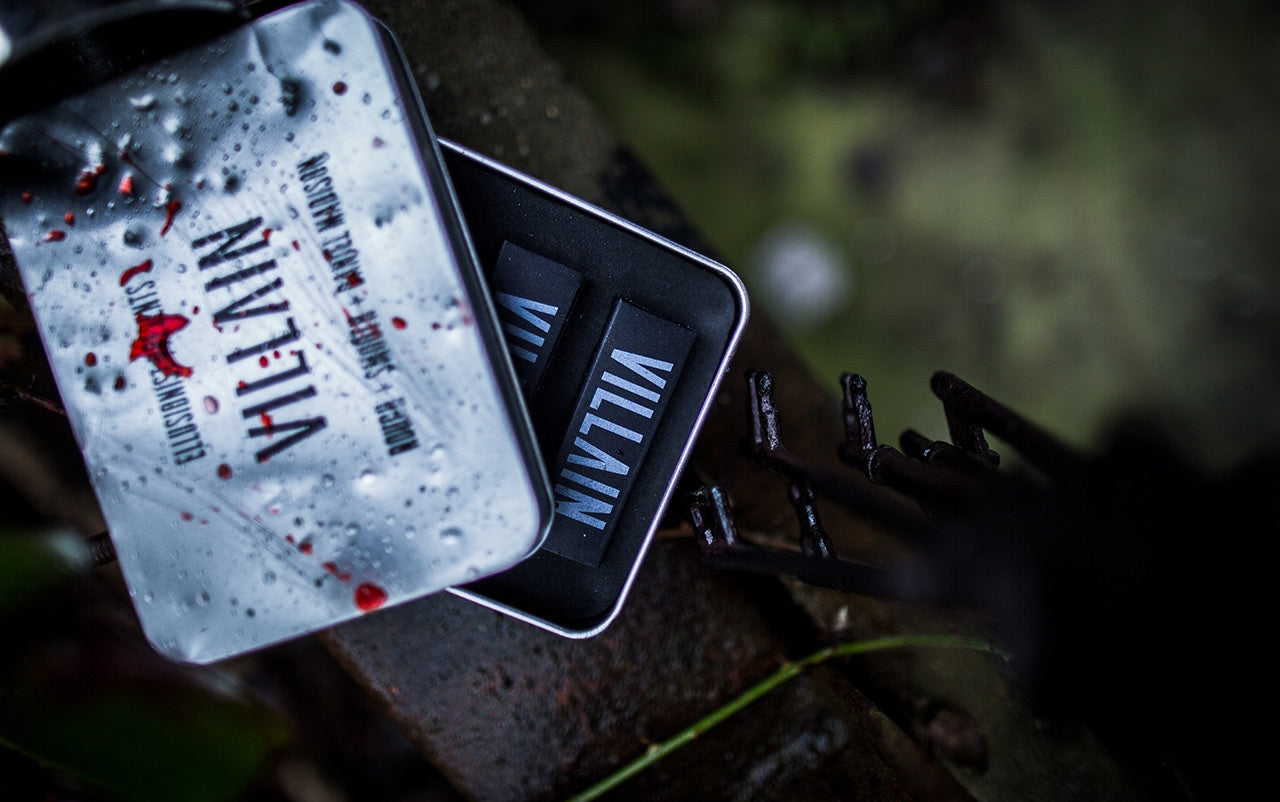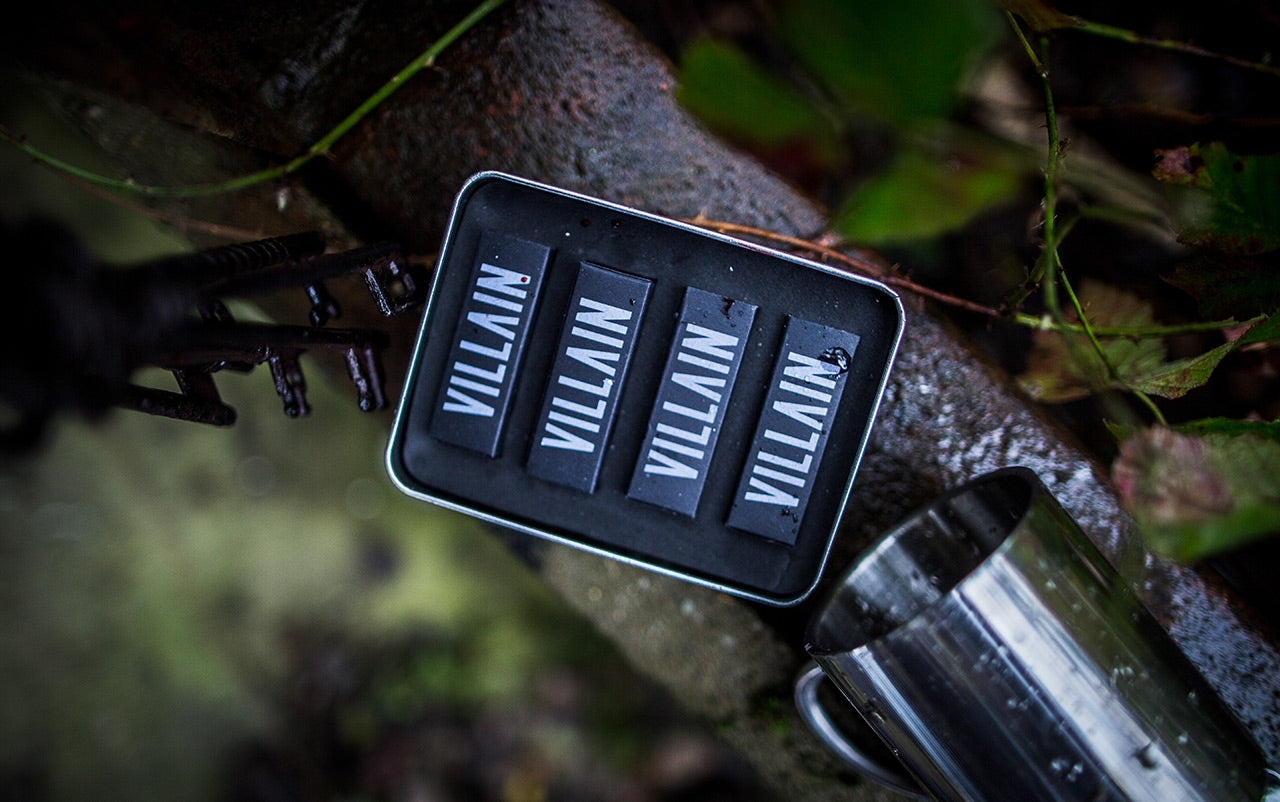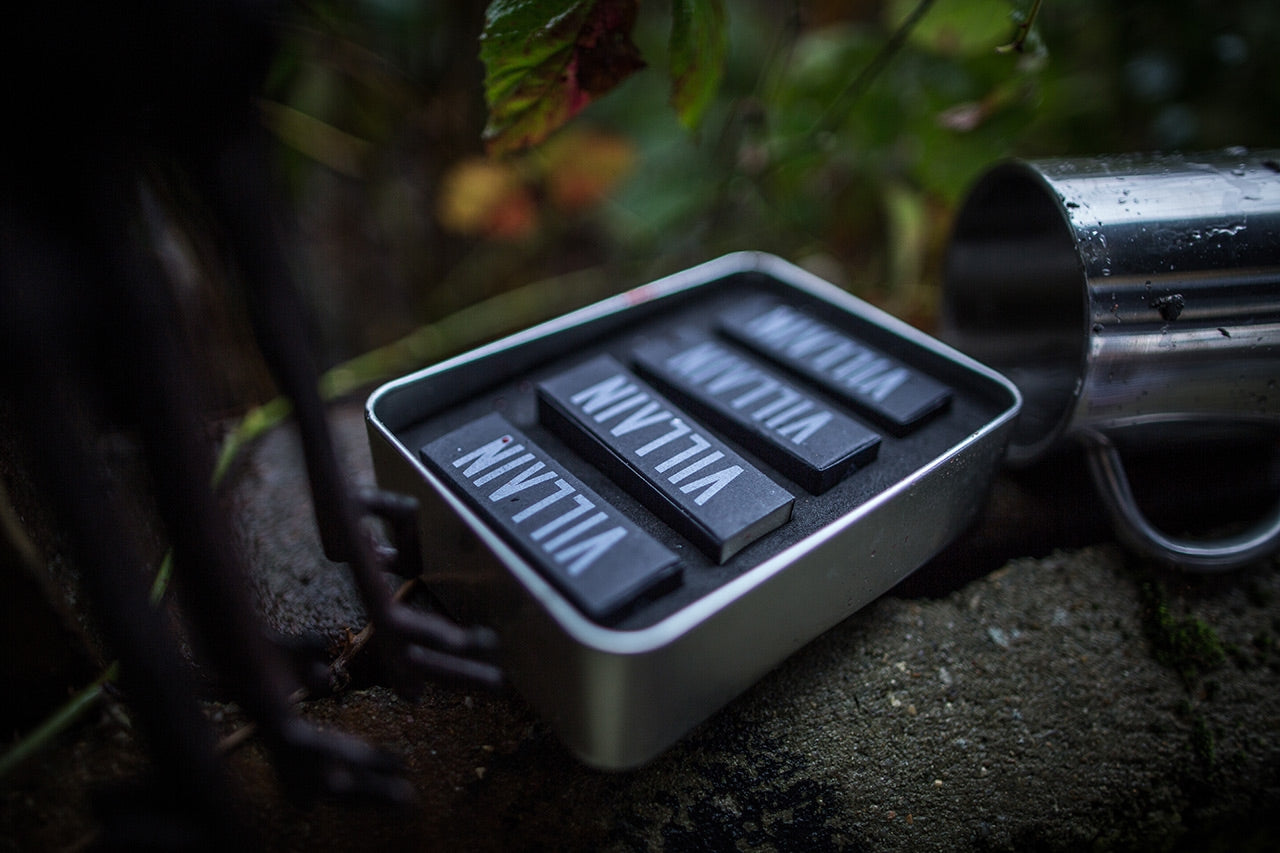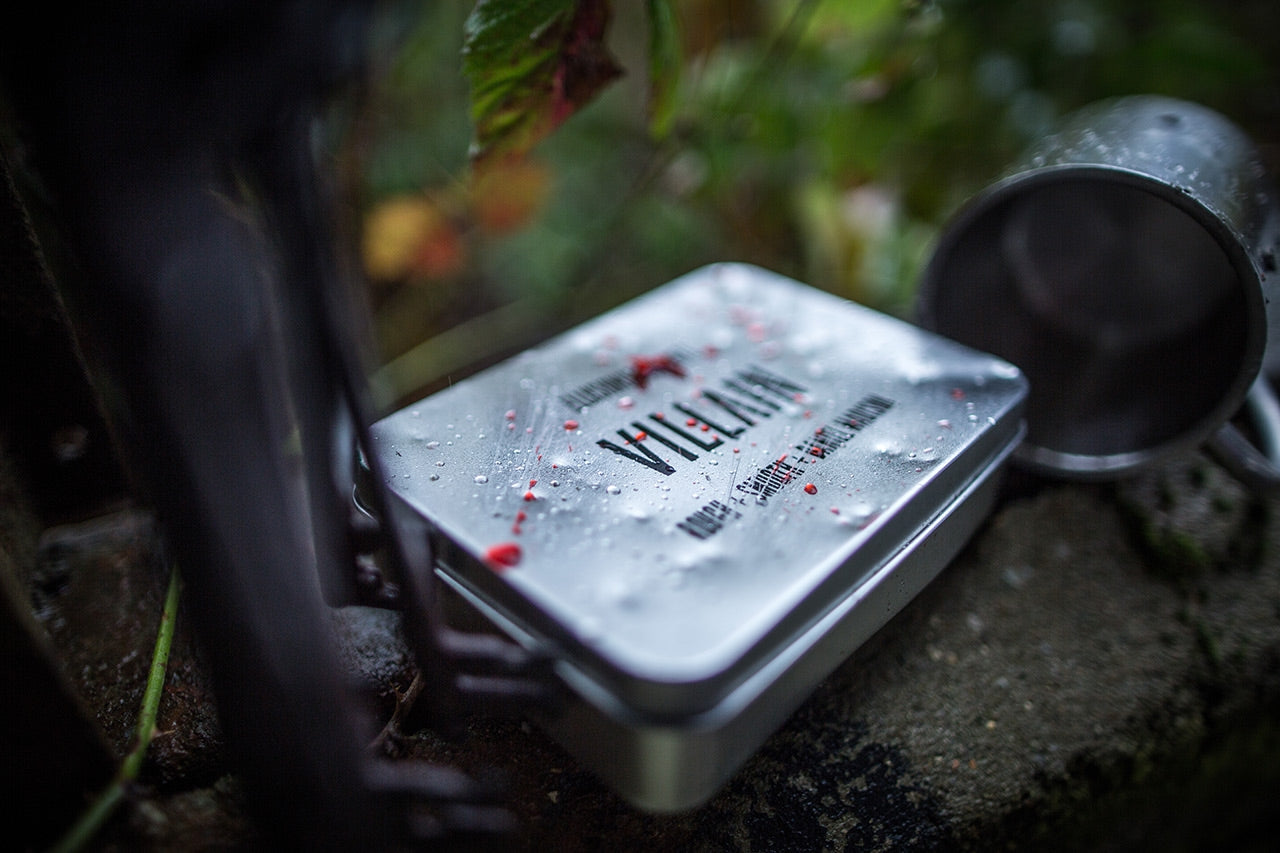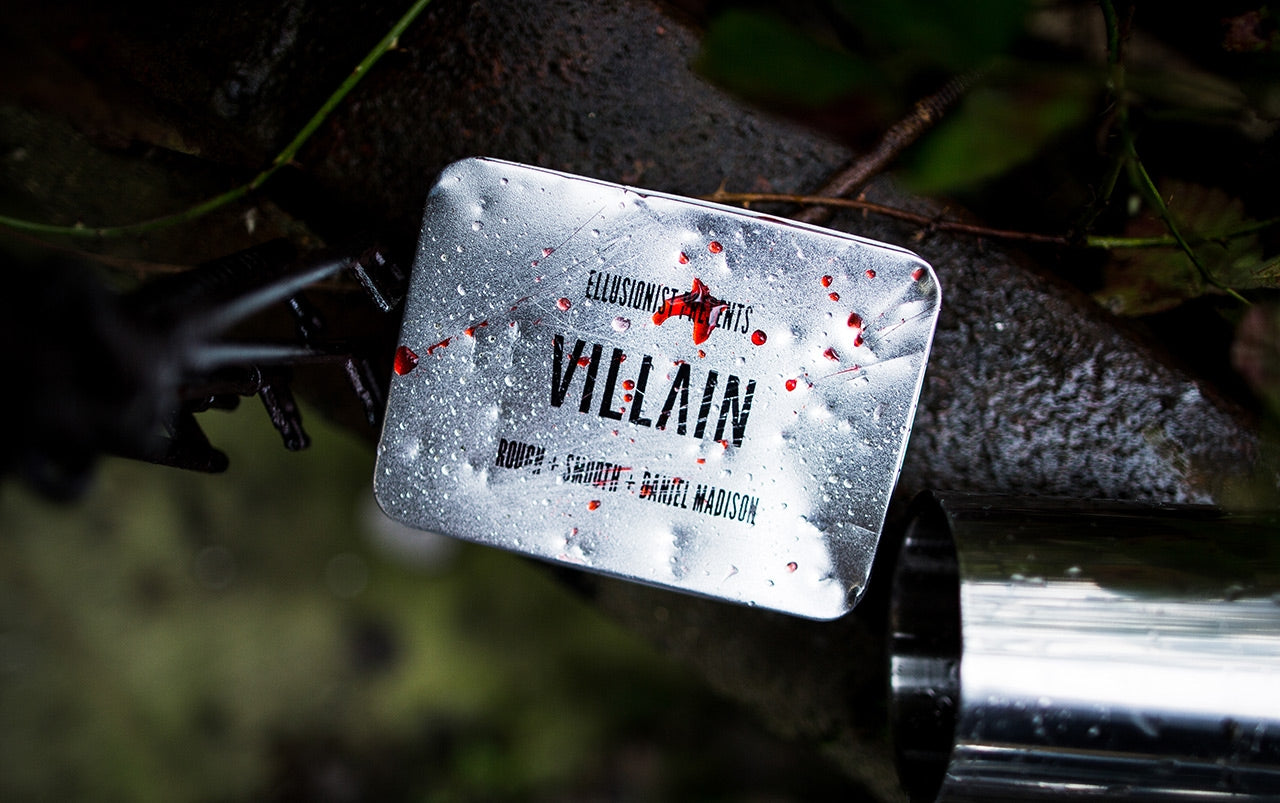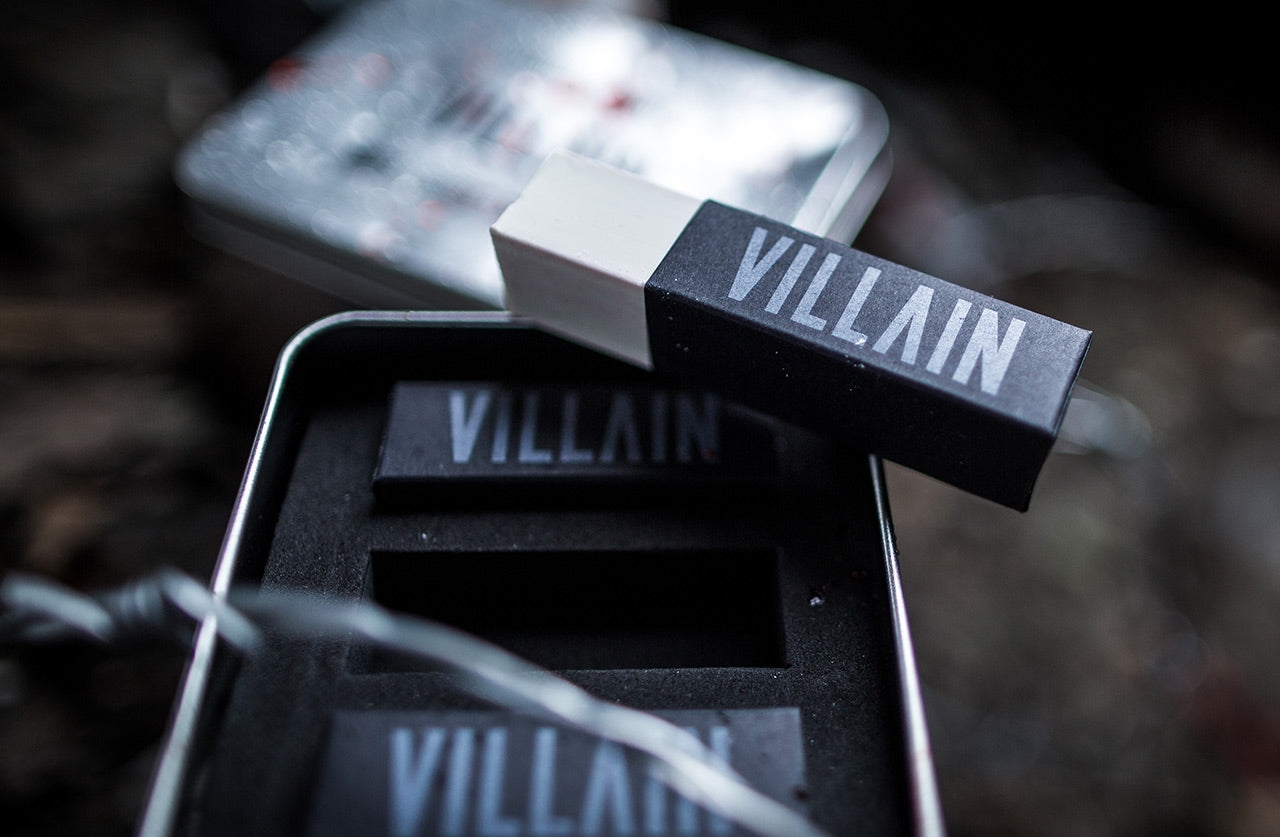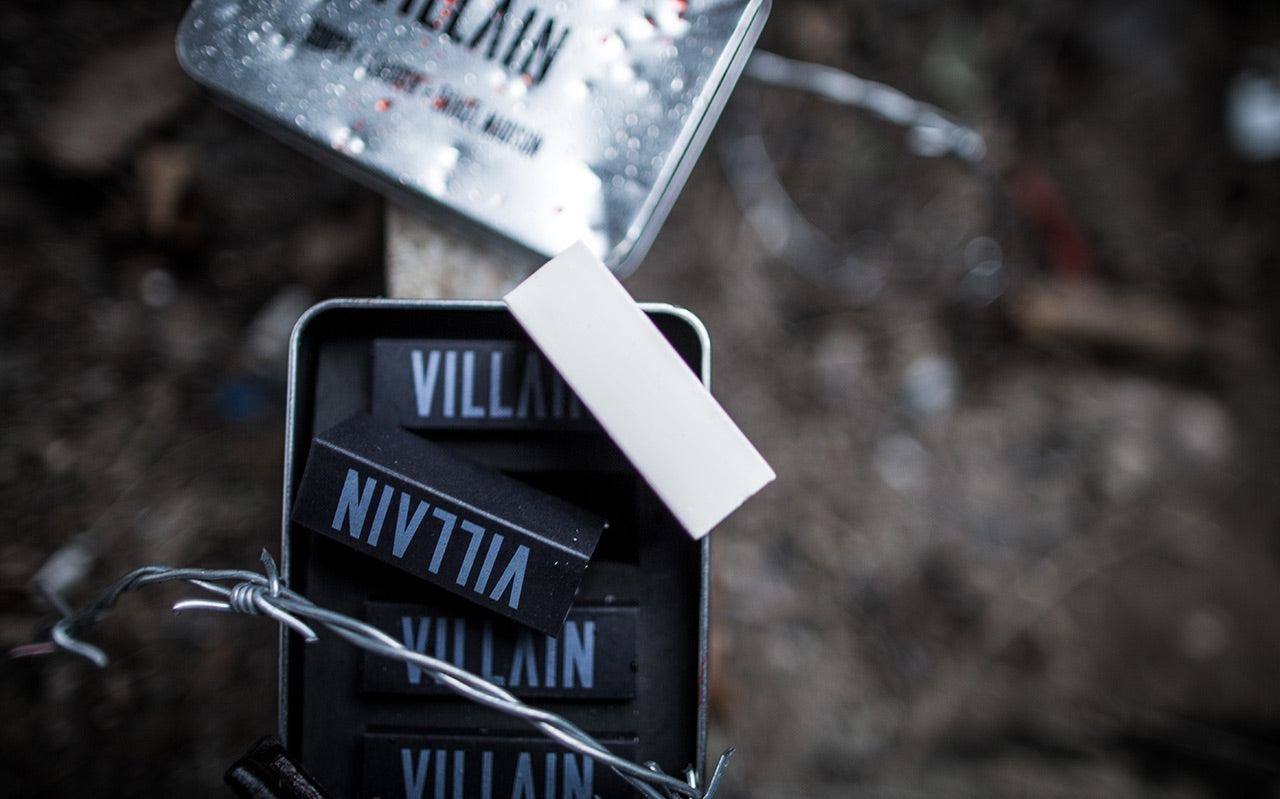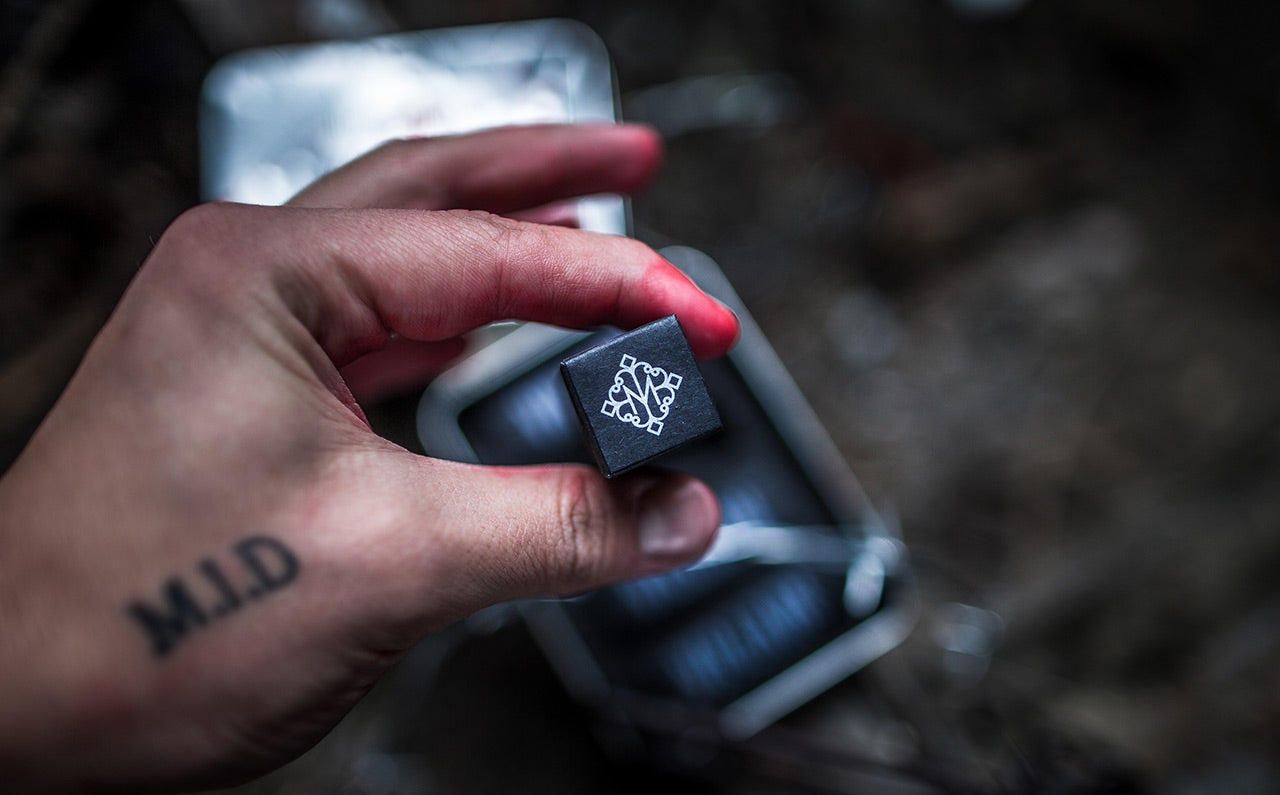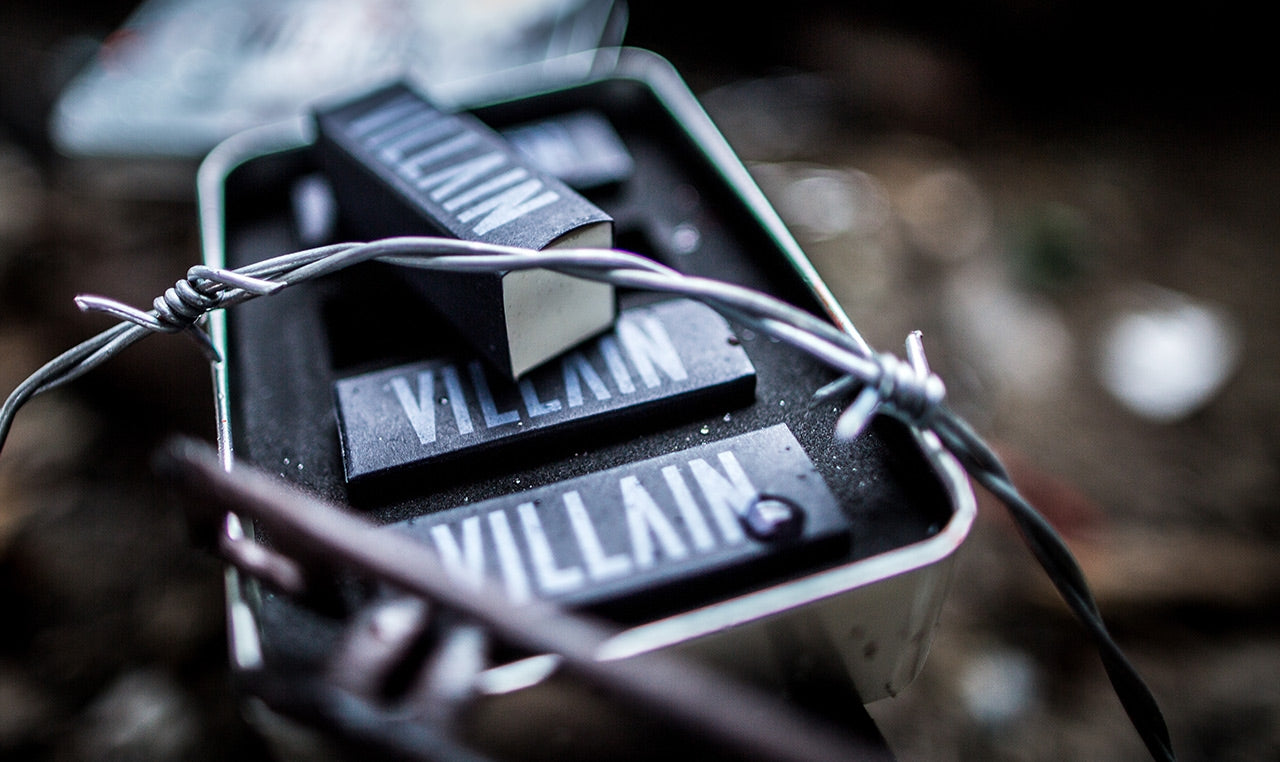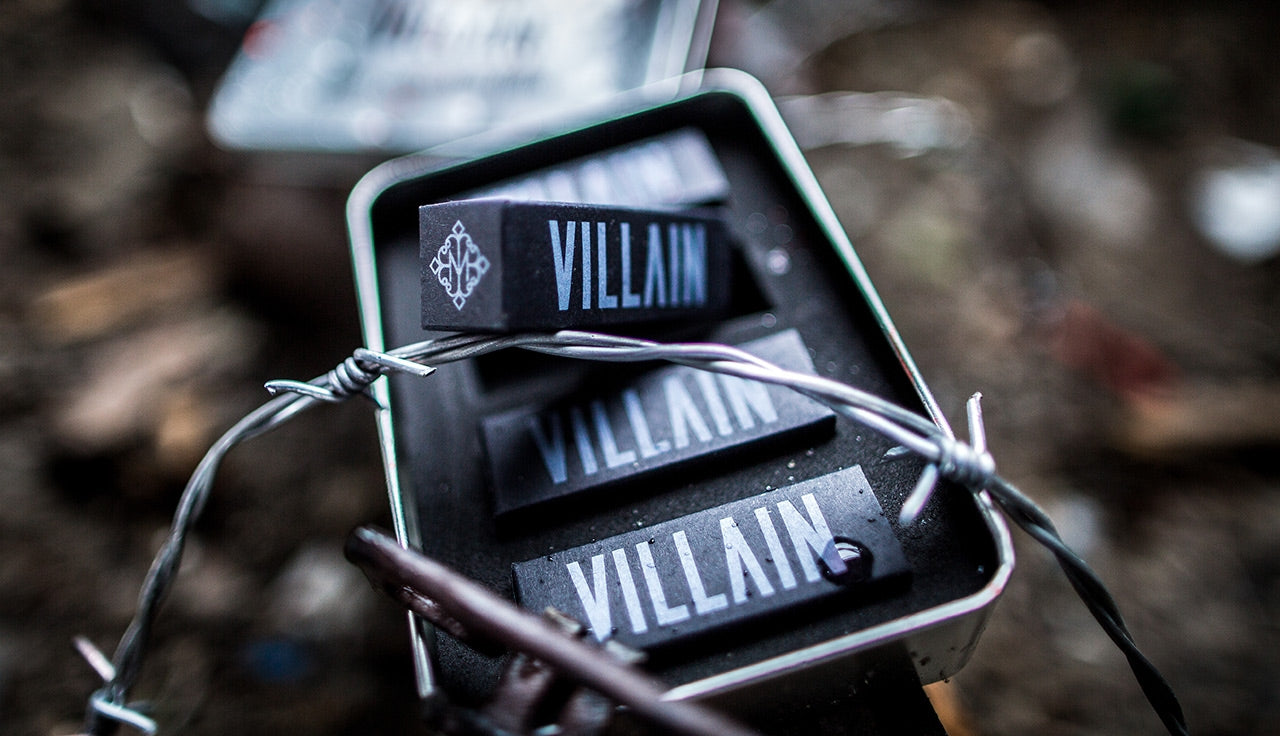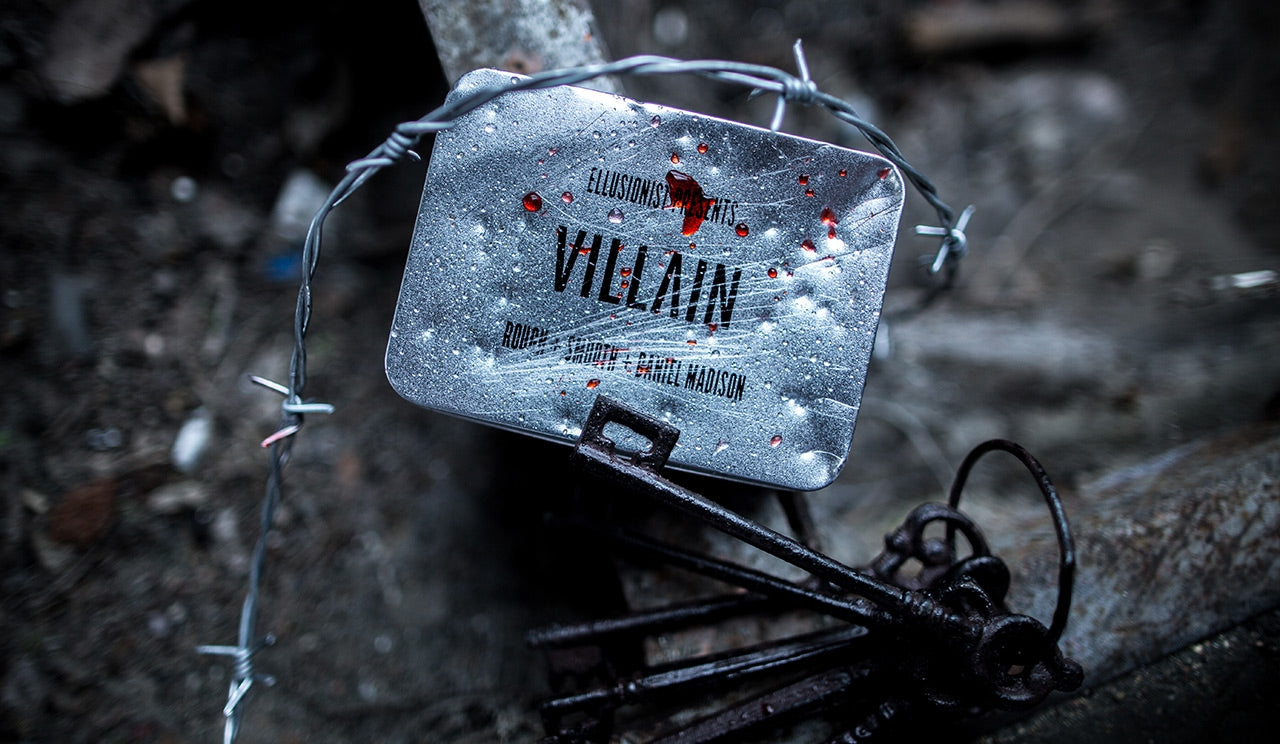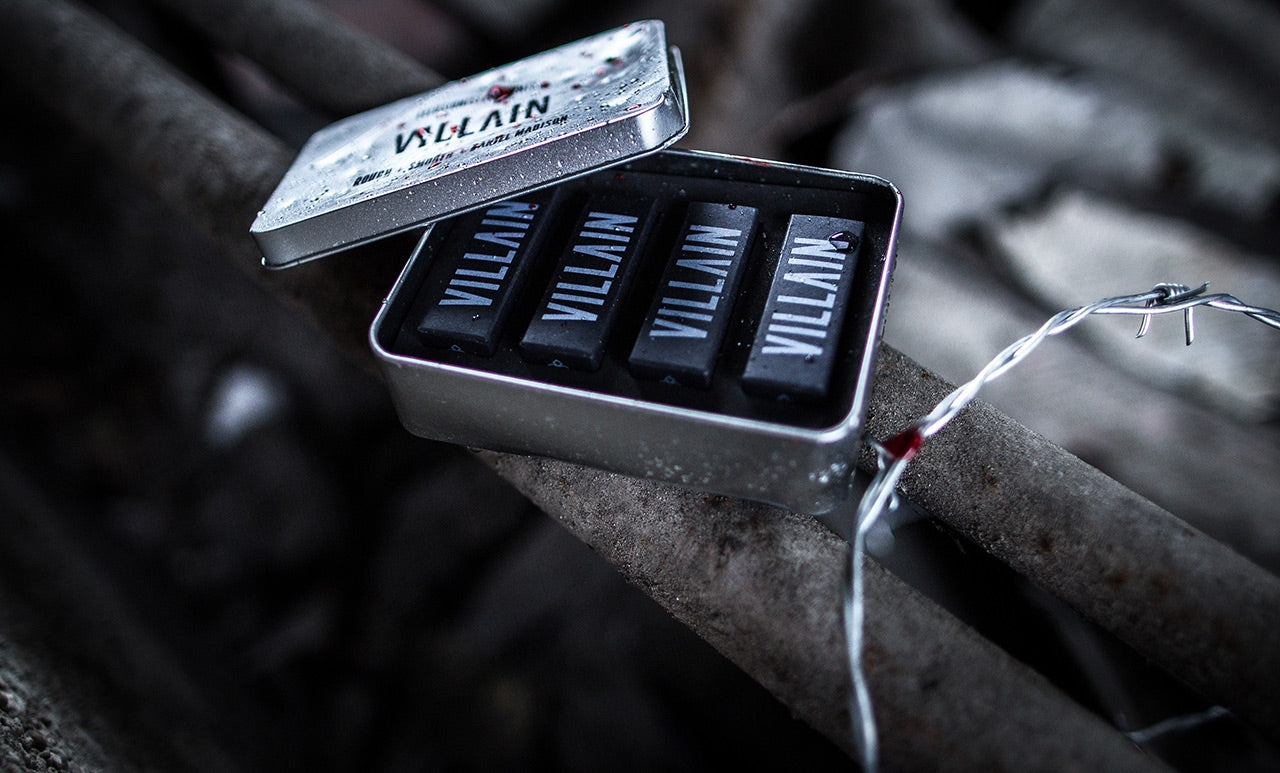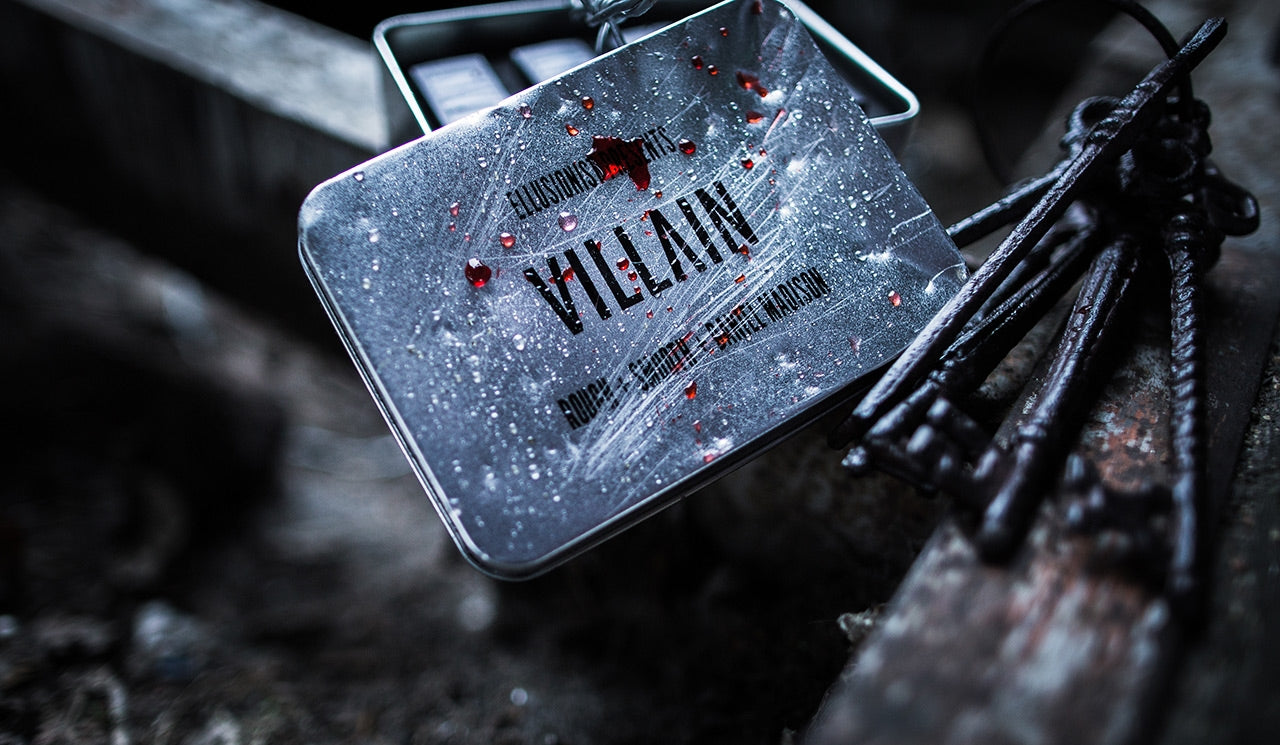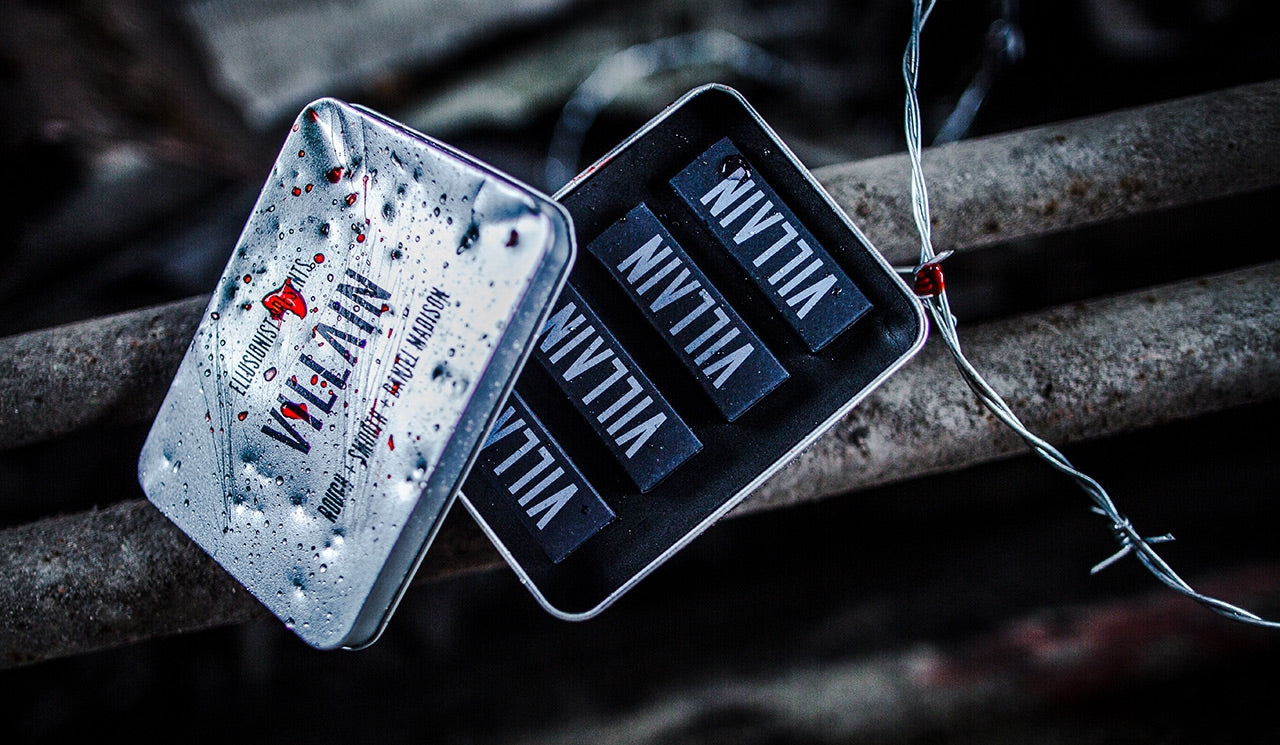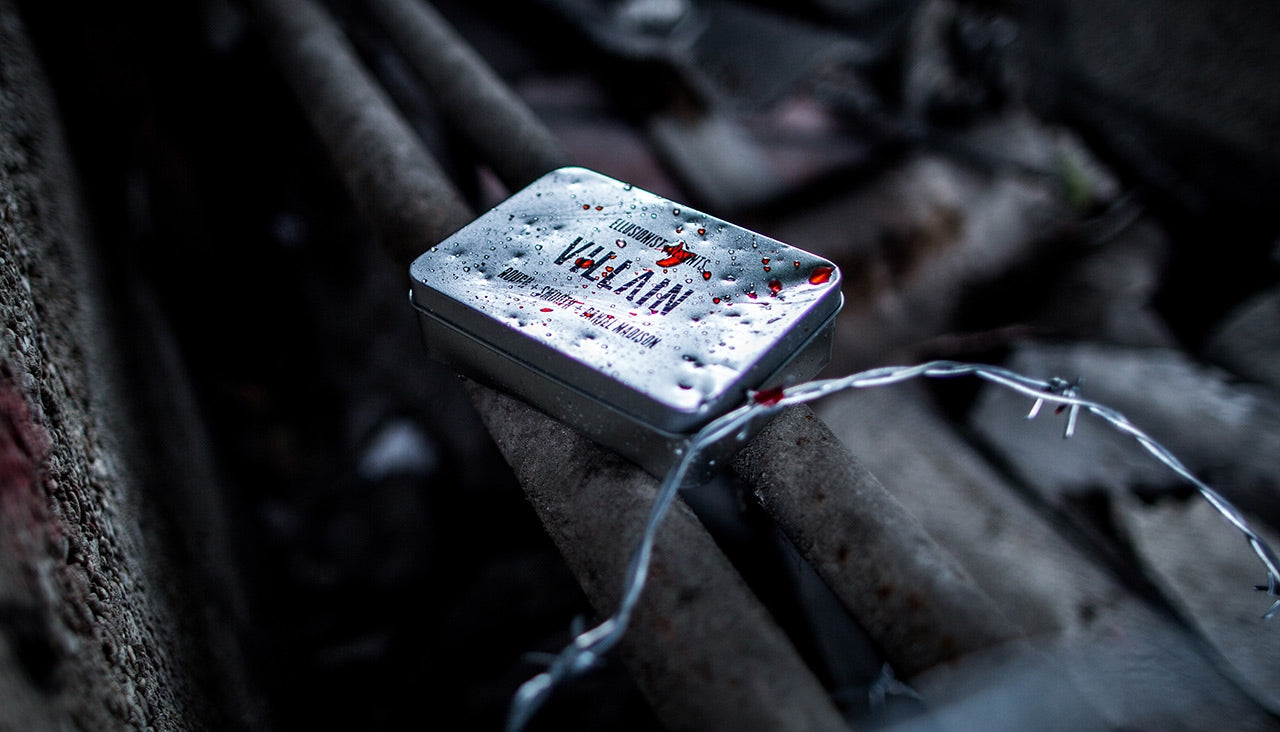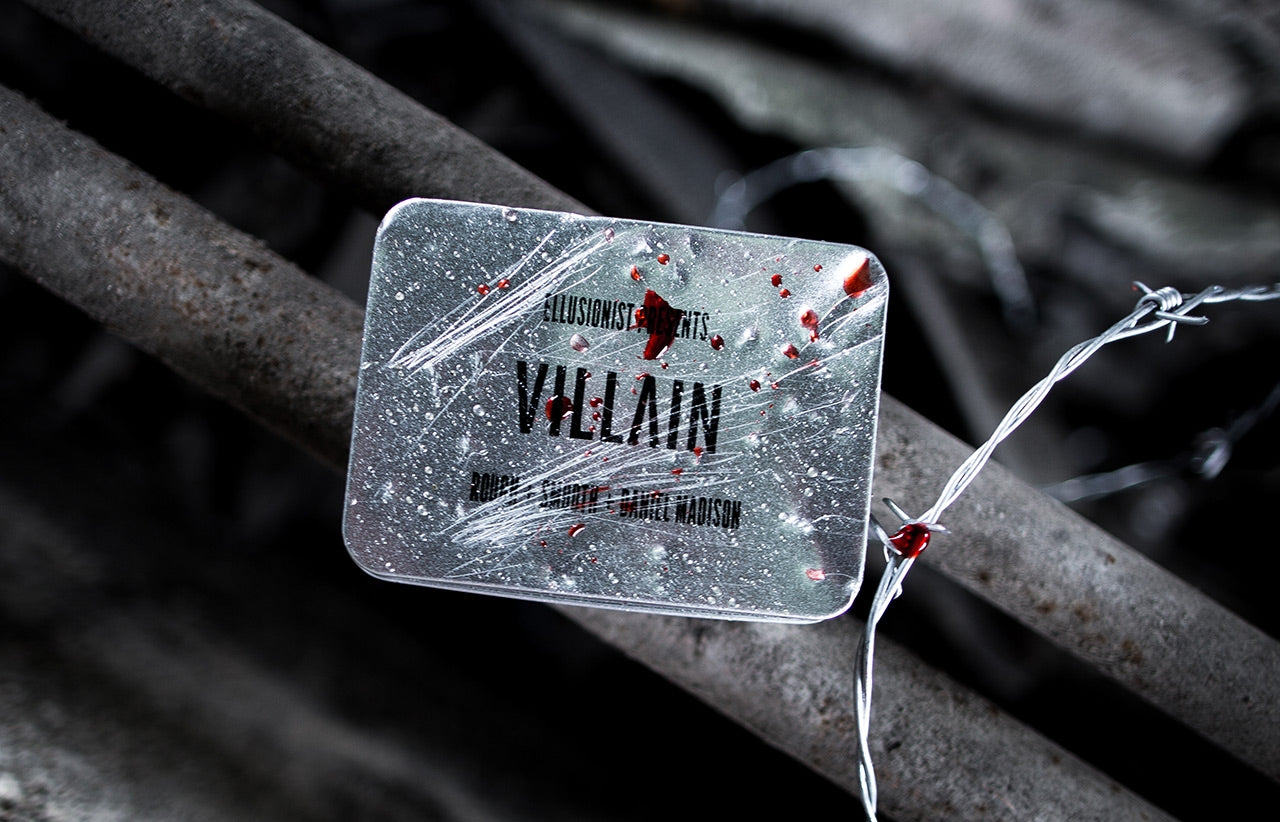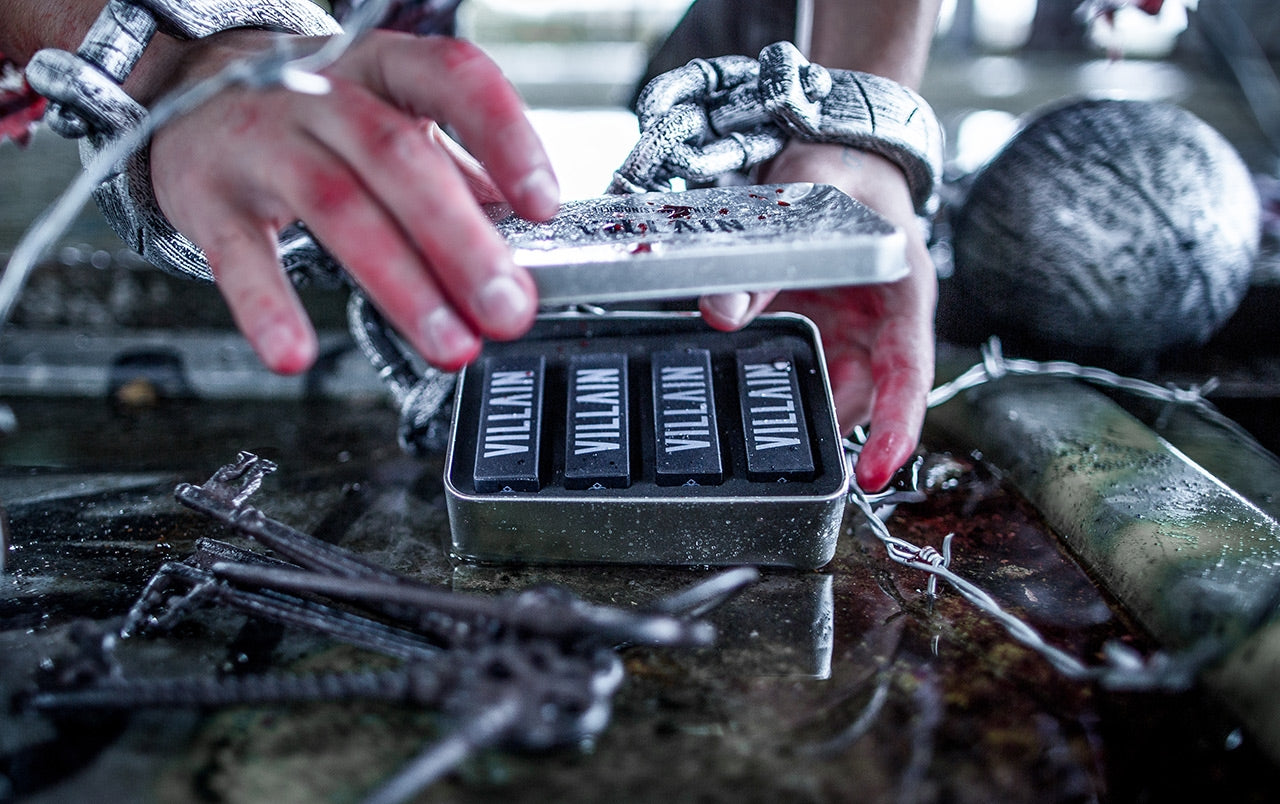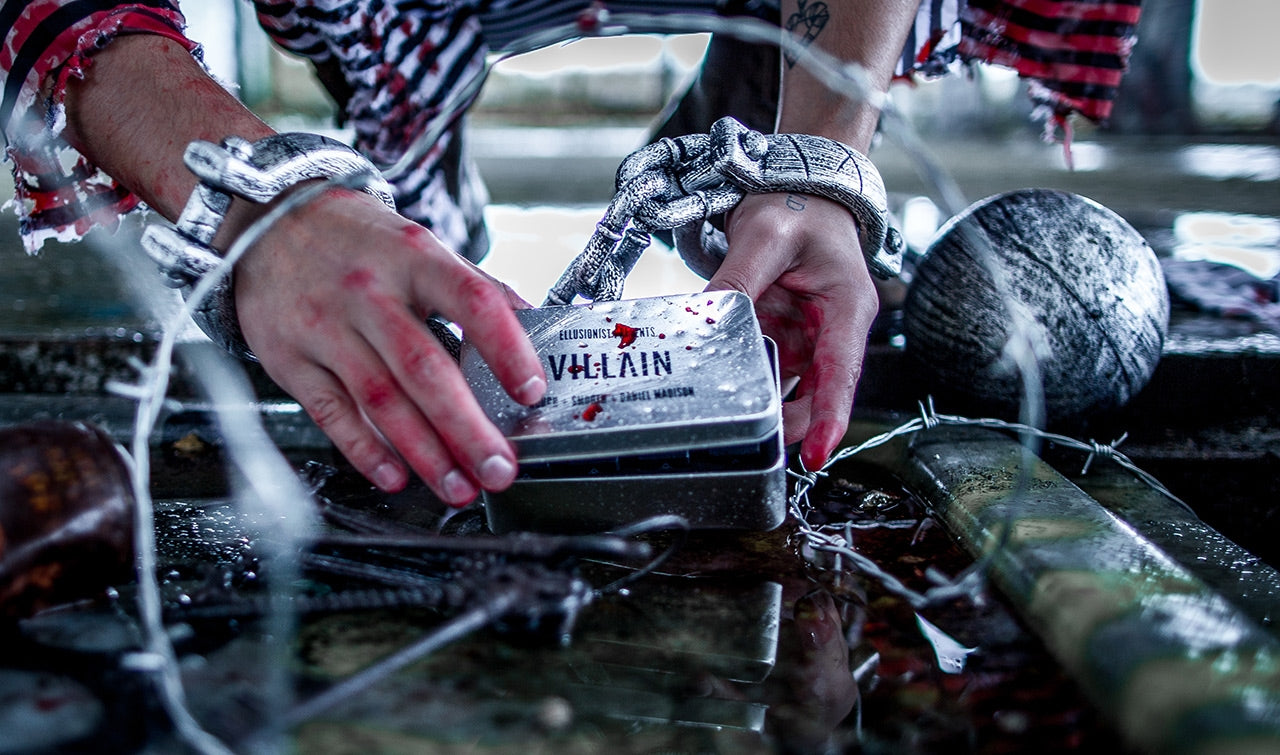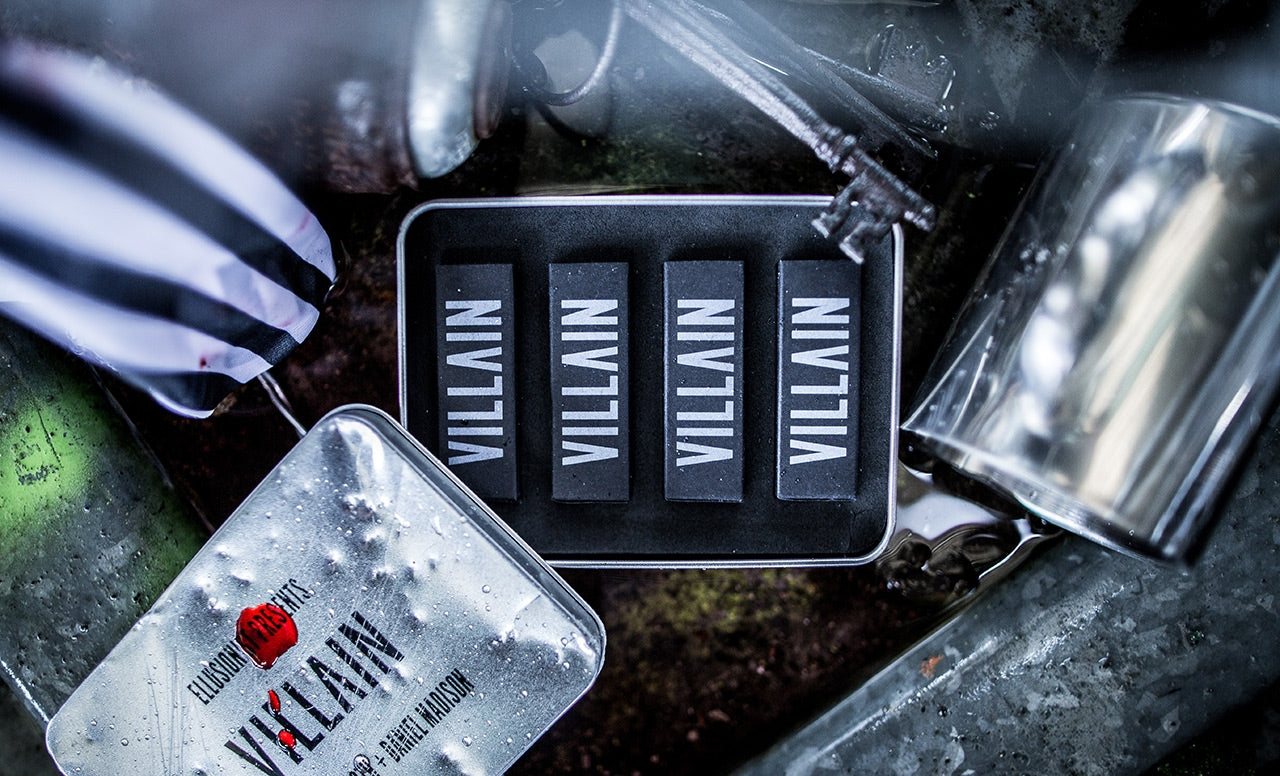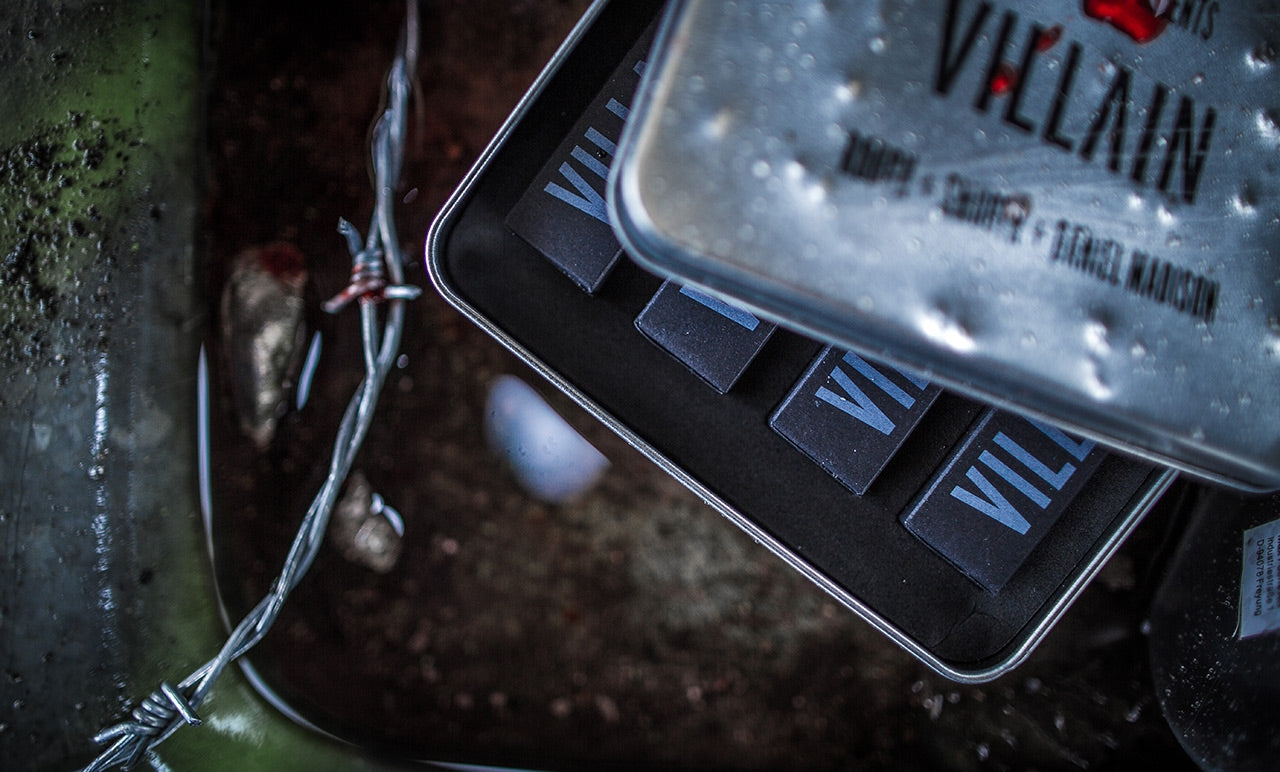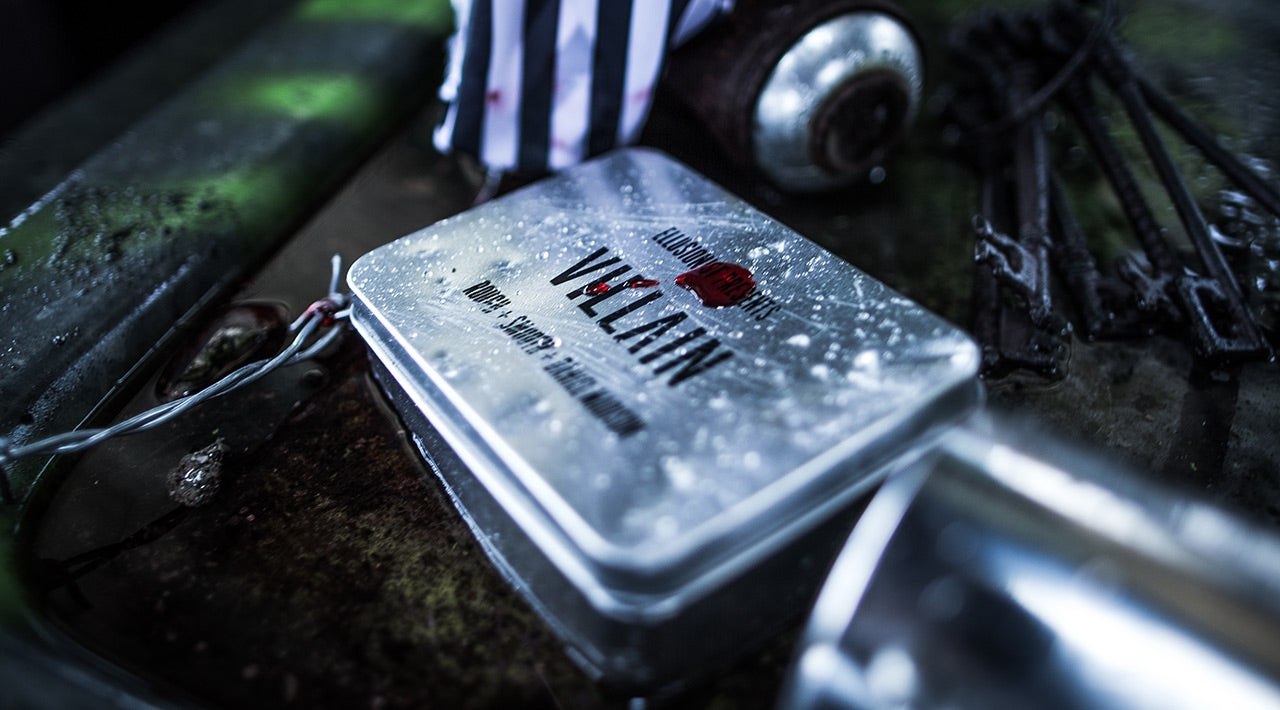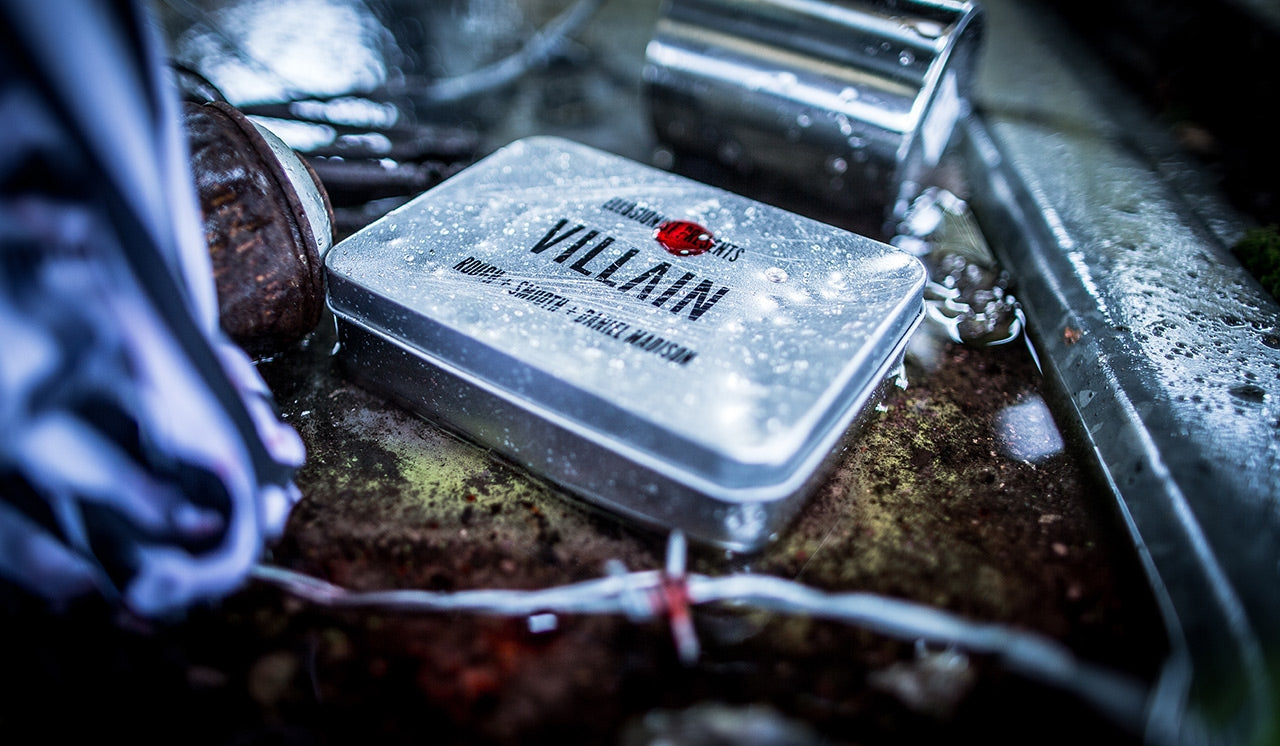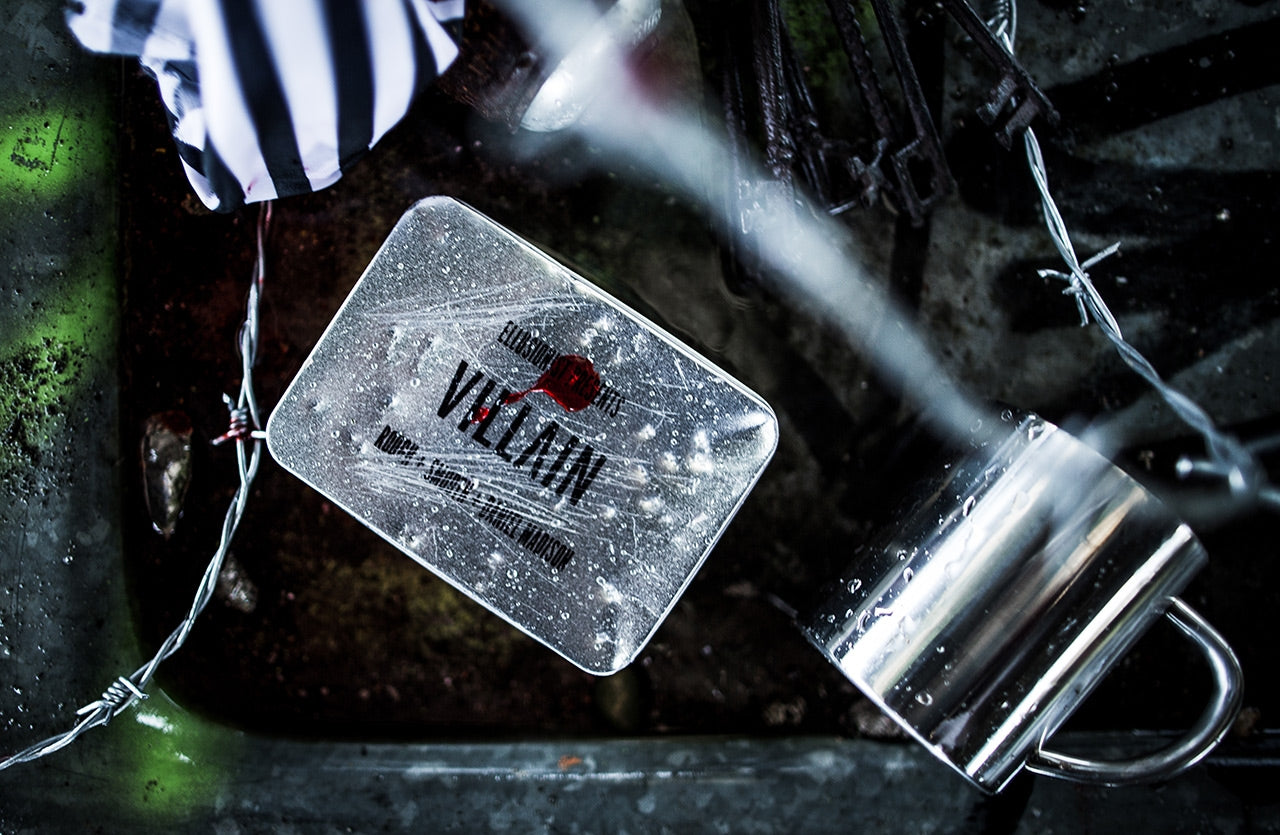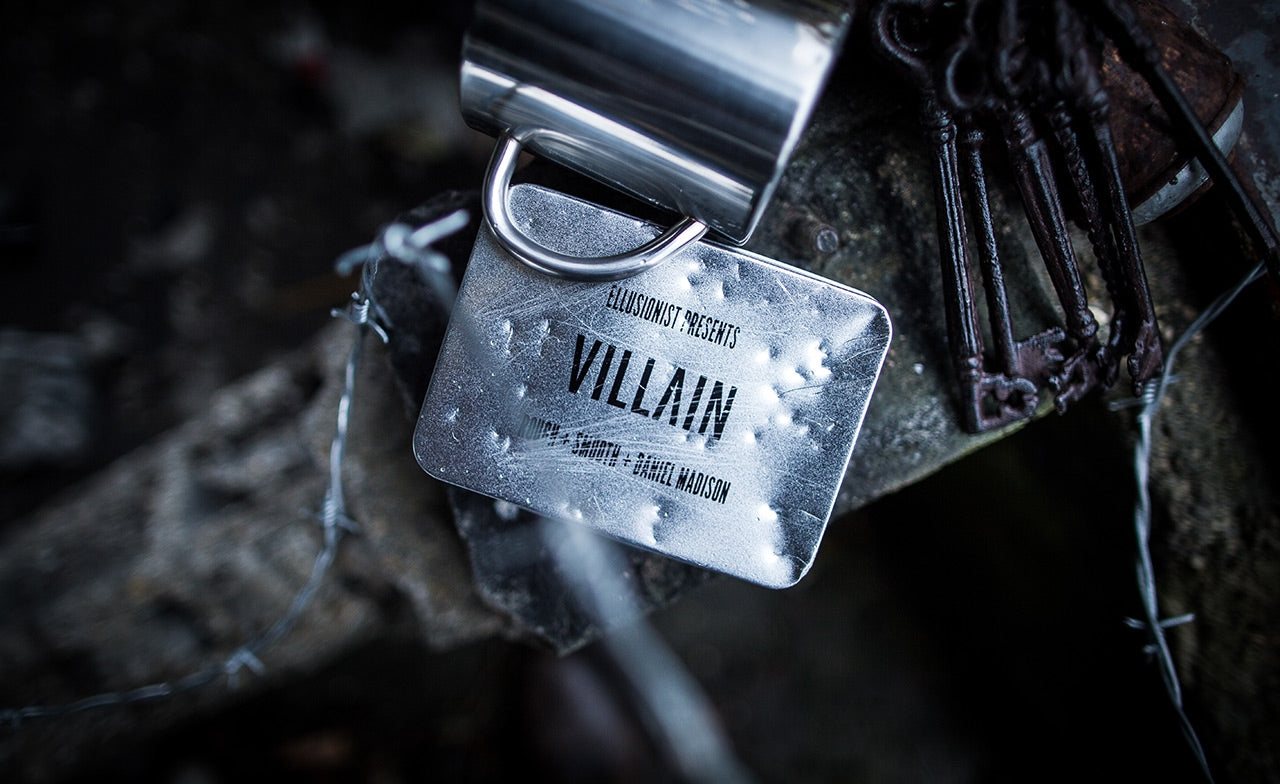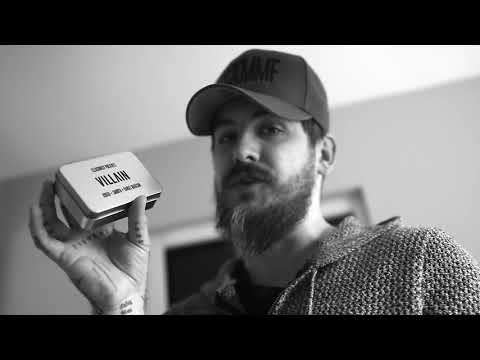 Villain Project
Villain is Daniel Madison's undisclosed weapon of choice. A set of FOUR unseen gimmicks that are so smooth, it's criminal. Villain allows you to pull off the impossible, with almost zero skill.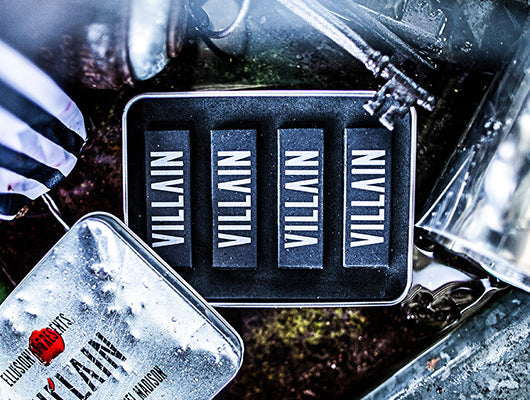 PLEASE NOTE: DUE TO LACK OF STOCK, BUYING VILLAIN AT THIS REDUCED PRICE MEANS IT DOES NOT COME IN THE METAL STORAGE TIN. HOWEVER, YOU STILL GET 4 OF THE SAME EXCELLENT GIMMICKS + EXPERT MADISON TUITION + YOU SAVE $15. IT'S A WIN-WIN. 
ROUGH + SMOOTH + MADISON = VILLAIN
Villain is Daniel Madison's undisclosed weapon of choice. 
A set of FOUR unseen gimmicks that are so smooth, it's criminal.
Villain allows you to pull off the impossible, with almost zero skill.
- Vanishing & Appearing Cards
- Hands off 'Do as I Do' routines
- Ultra-clean Sandwich effects... Anything!
This is Madison's personal recipe for rough & smooth, the product of a 24-month long crusade and the perfect concotion of chemicals required for thunderous reactions.
With enough 'VILLAIN' for hundreds of performances, you'll finally have your Card Magic 'On Lock'.
Even if you only learn one thing from the video, it gives you a real-life tool you'll use every time you pull out a deck
Get Villain TODAY.
This product is rated 4.6 of 5.0 stars.
It has received 143 reviews.
Villain
My first time making gimmicked cards, but so far it works great. Can't wait to try it out.
Surprised but VERY happy
So I wasn't actually sure what I was buying, but for this massive sale, why not. Without revealing too much, you are purchasing the means to create a deck that can preform one of the more shocking card reveals in magic. A long time ago, I had purchased a deck of cards, lets say...premade. And the deck lasted a little while, but eventually broke down over time. Which made the deck useless..so I threw it out.
Here's what's great about Villain. What you're receiving is obviously a few AMAZING tricks ( and I don't want to sell that short. The reactions I've received this past week are jaw dropping), but most importantly, its the actual STUFF you need to make the deck, AND make the deck stay sneaky for a while. There's enough STUFF to make probably a 100 decks "magical"
I was always scared to do this trick live in front of people. But with the power of Villain, and some good ol fashion practice, this one is a knockout, no questions asked.
Villain Project
This stuff is great, better than other style RF's I've used. It's definitely different.. the routines included are really great, but I have about 100 new ideas I can do with this… love the shape of it as it makes it easier to apply.
Great Tool at a great price
These do what they are supposed to do and they do it very well. R&S. If you buy these you can save money by making you own gimmicks. Invisible Monkey.
Invisible deck factory in your hand 🤚
There are many many things you can do with the Villain Project. Invisible deck... out of many, one "E pluribus unum" just saying out of many effects you can do with the Villain Project invisible deck is only one ☝️Explore the possibilities!
Villain Project !!
Designing Magic made easy !!
GREAT GIMMICK FOR SO MANY TRiCKS
Love Daniel Madison work, he's a magical genius. Quality of Villian is outstanding and invisible to the naked eye. Can't be inspect unless you palm the few cards you performed with and replace them.
Villain Project
The product was shipped and received quickly. Despite not having the metal tin (I received a discounted price for such) the product was just as described. Even more useful was the instructional videos. Very clearly explain how to use the product AND gives several ideas that assist in making remarkable gimmicked decks. I know that there have been reviews saying the product is old, or dried out from shelf life. I did not find this to be true. More so, these individuals making these claims most likely have not experimented enough to learn how much product to apply. That is the key to this product. Experiment.
I love how the product is smooth feeling compared to a traditional R&S spray. The cards can be handled by spectators without them realizing the gimmick is on the cards. This is a major advantage to a stick R&S. These sticks are not leaving my gimmick supply table.
EDC for my routine!
Perfect tool for the job! No problems worked as advertised! Great instruction from Daniel Madison! Great price too! I had never used RS before purchasing and picked it up fine with included routines!
Lifetime supply
The amount of materials you get with this project will last a life time.
This project is so much bigger then this!
This is now a EDC! This device can be useful in alot of applications the set up is fast and easy.
The routines are end less.
Imagine a device that helps magician create effects only Imaginable
The moment I received mine I knew I had something special