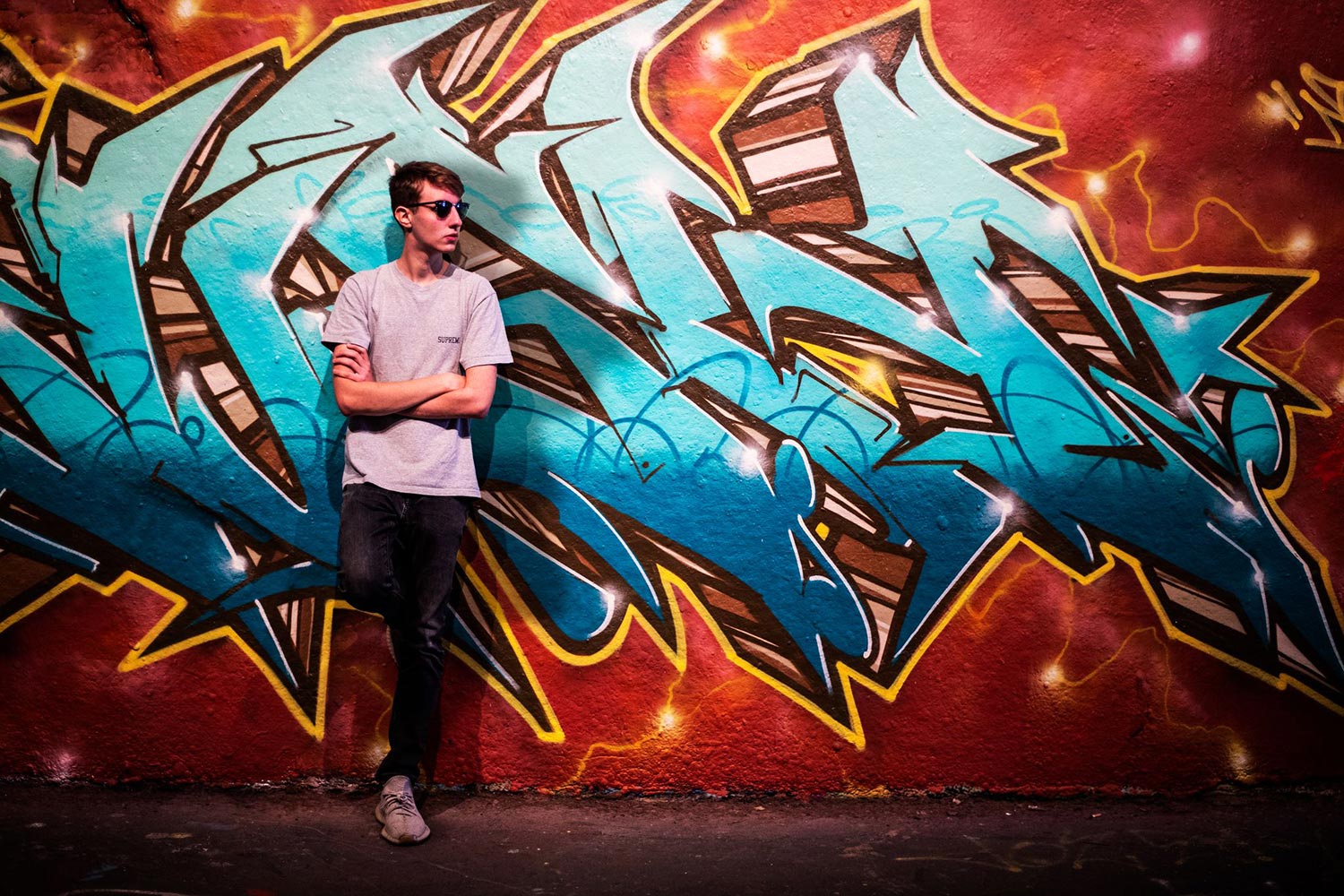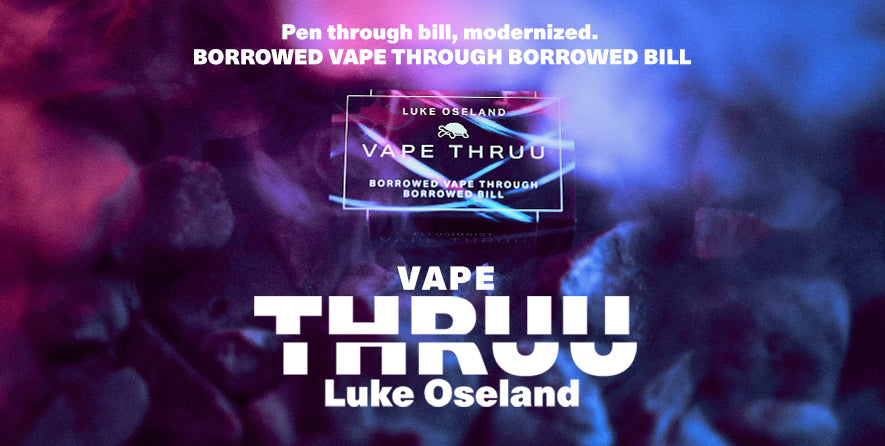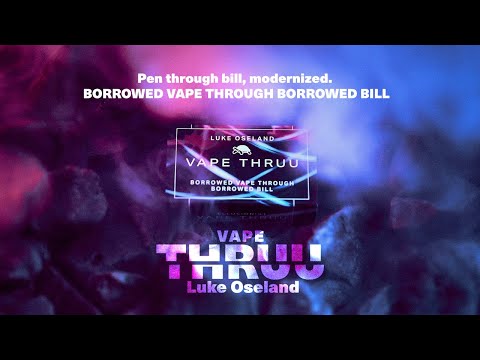 Thruu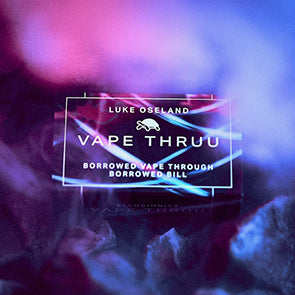 Thruu
Sale price

$2.50
Regular price

$19.95
(/)
Borrowed Vape Through Bill
Object through bill effects are incredible, but they all have one flaw.
Not all of the items are borrowed, it's either your pen, your pencil or your sharpie.
Now, these effects are still great, but they aren't very modernized. People don't carry pens like they used to... but at least 1 person within every group you meet will carry a vape.
With the VAPE THRUU gimmick, you'll be able to borrow both objects (JUUL & BILL) making it completely universal.
 Borrow 1 or both items

 No switches

 Works with all JUUL colors

 Takes almost no pocket space

 Can be performed in person or online

 Ends clean, they can examine both items
With an estimated 70% of the global e-cigarette market, JUUL is the most recognised 'vape' on the planet. This allows the vape to be brought into and out of play without any suspicion - people see them every day.
It also puts 'cigarette-style' magic tricks into the hands of people who don't smoke or vape, as you don't need to carry a real cigarette or JUUL to perform this effect. It can all be borrowed.
Luke also shares some bonus ideas:
Bite and spit your vape back together

Visually throw the cartridge back on

+ an ultra-clean double gimmick version

Engineered to hide in plain sight, VAPE THRUU is looked at but never seen.
Get yours TODAY. 
---
To perform this effect without borrowing both items, you'll need to own a JUUL brand vape.
---
This product is rated 4.7 of 5.0 stars.
It has received 15 reviews.
Telle this isn't ingenious
It's the pen through dollar, that works every time and takes no skill. Except this version brings it into the contemporary setting that can really blow minds. Wait for the right time, pull it out and kill! No pocket space, huge reaction!
Why??
I dont know why this not sold out yet..easy to perform and pocket friendly..ready to blow your friend and family
Great Gimmick
Looks great, easy for edc, magnet is powerful, and all the tutorials are helpful.
So Good !
Very great product ! Easy, modern and super visual !!
Looks great...
Trick looks great so I left 5 stars. It's just a shame that Juul isn't a big of a brand in Ireland.
So awesome.
Does what it's supposed to do. Fun. Modern.
Vape Thruu review
Great product and at cost. It did not come with instructions but great price point. It arrived within days of ordering. Super fast shipping.
This is a great effect, I vape on the daily and always wanted to incorporate it more into my routines but I couldn't figure out a neat way to do it. Until now, this this works as advertised and I can't complain. Might want to buy two they are small.
So clever!
Personally, I don't vape and never plan to... but as a young person, I'm surrounded by people who do. This gives me the perfect, seemingly impromptu, effect to blow peoples minds with! The gimmick is tiny and takes up practically no space, so I can always be ready when the opportunity presents itself!