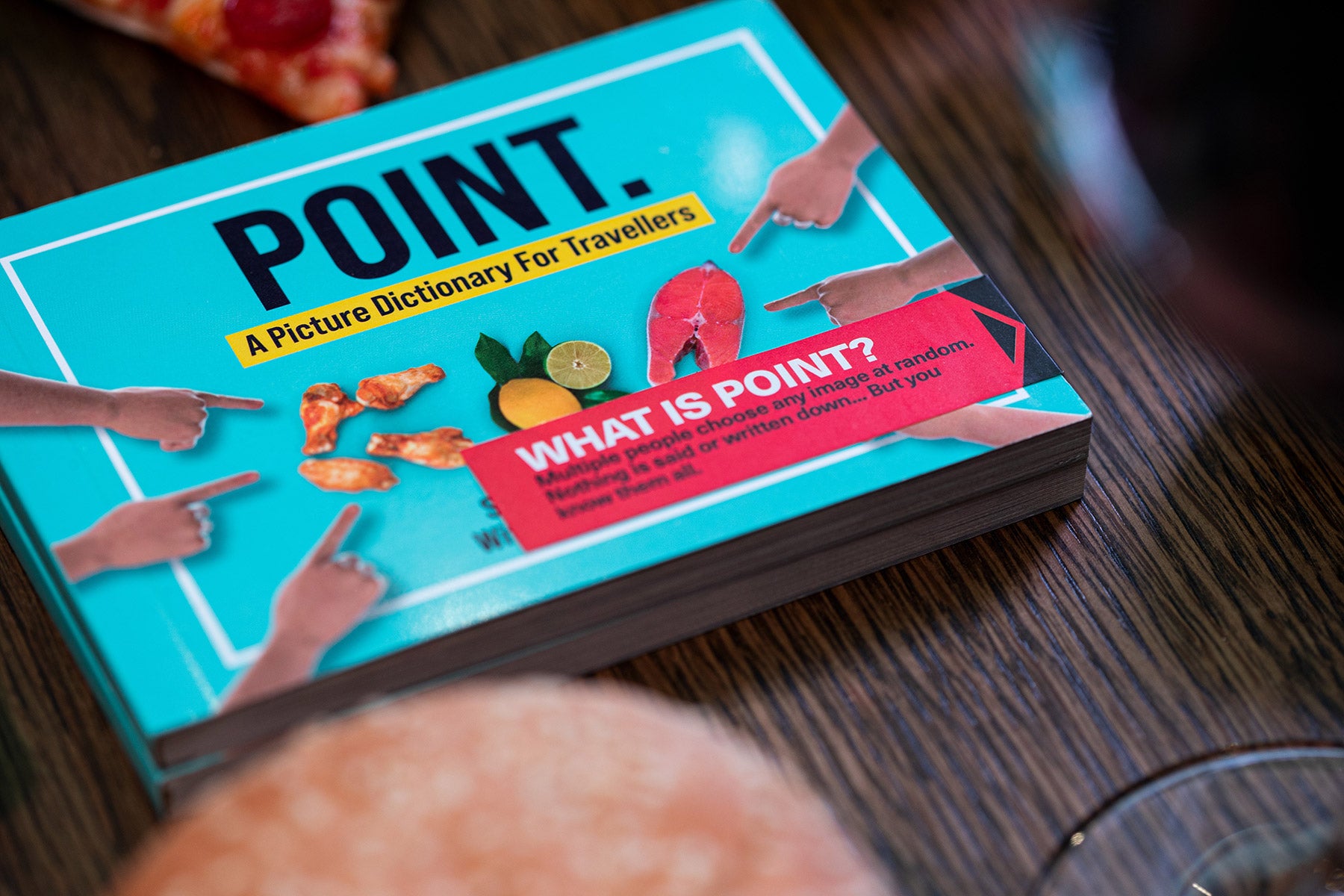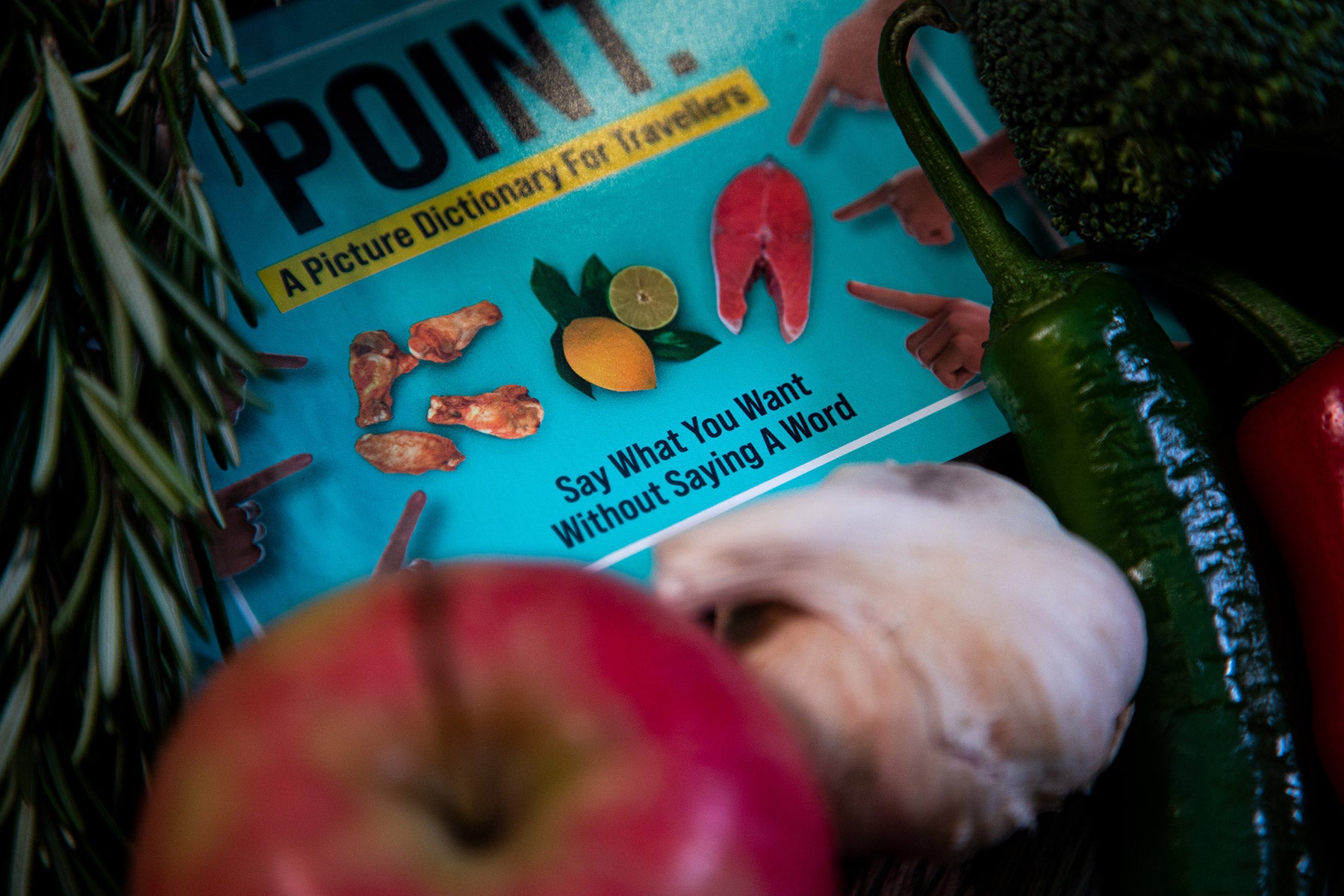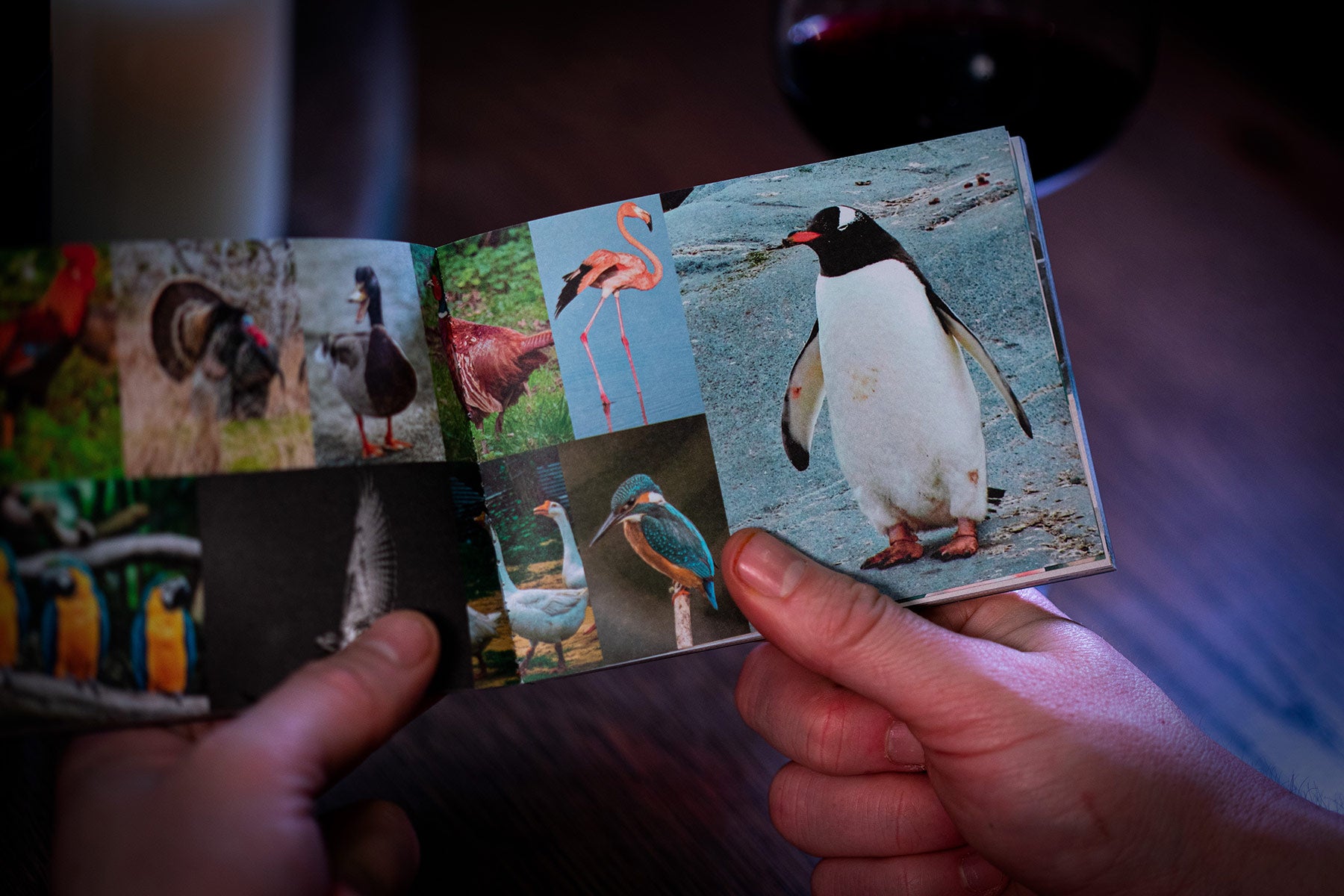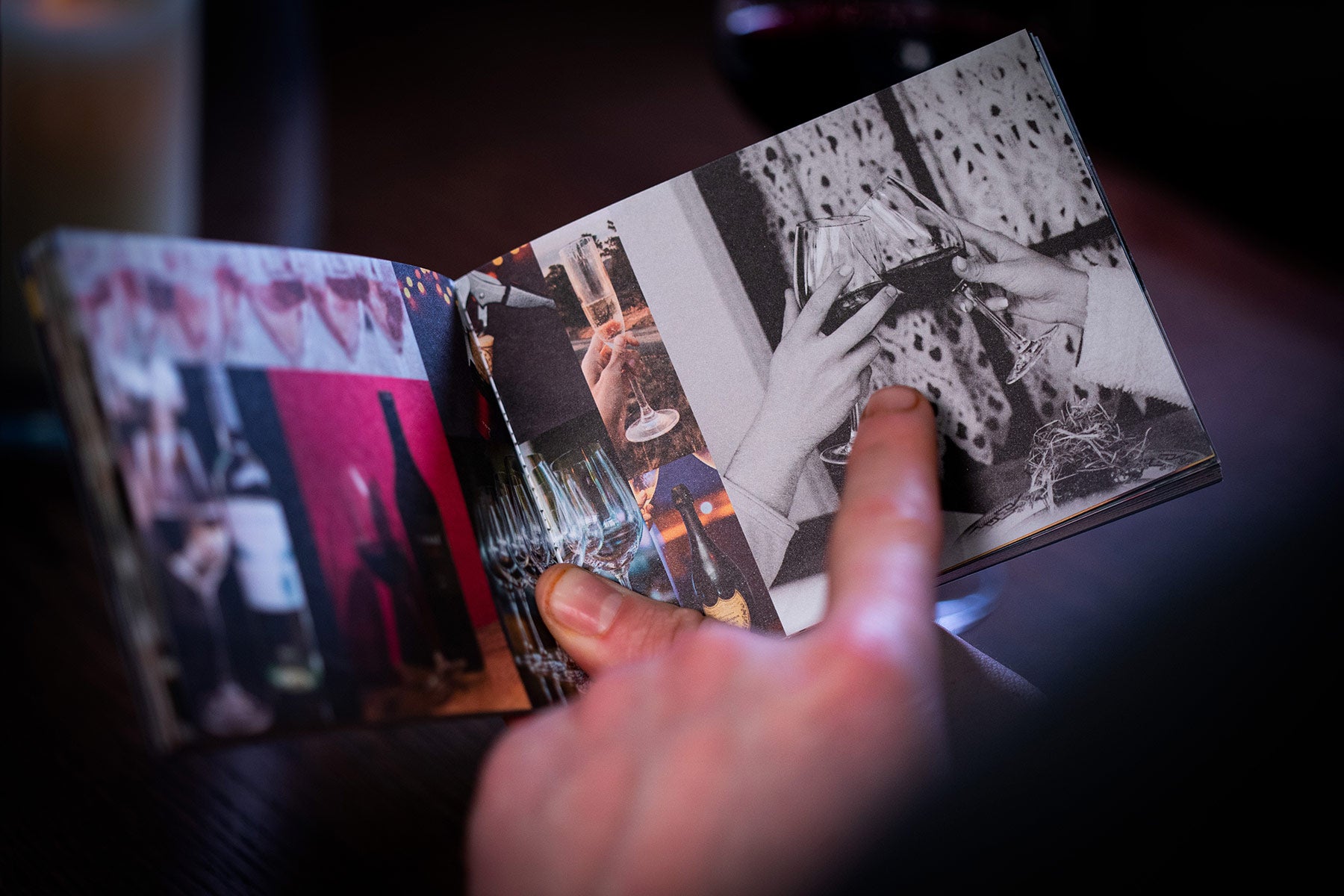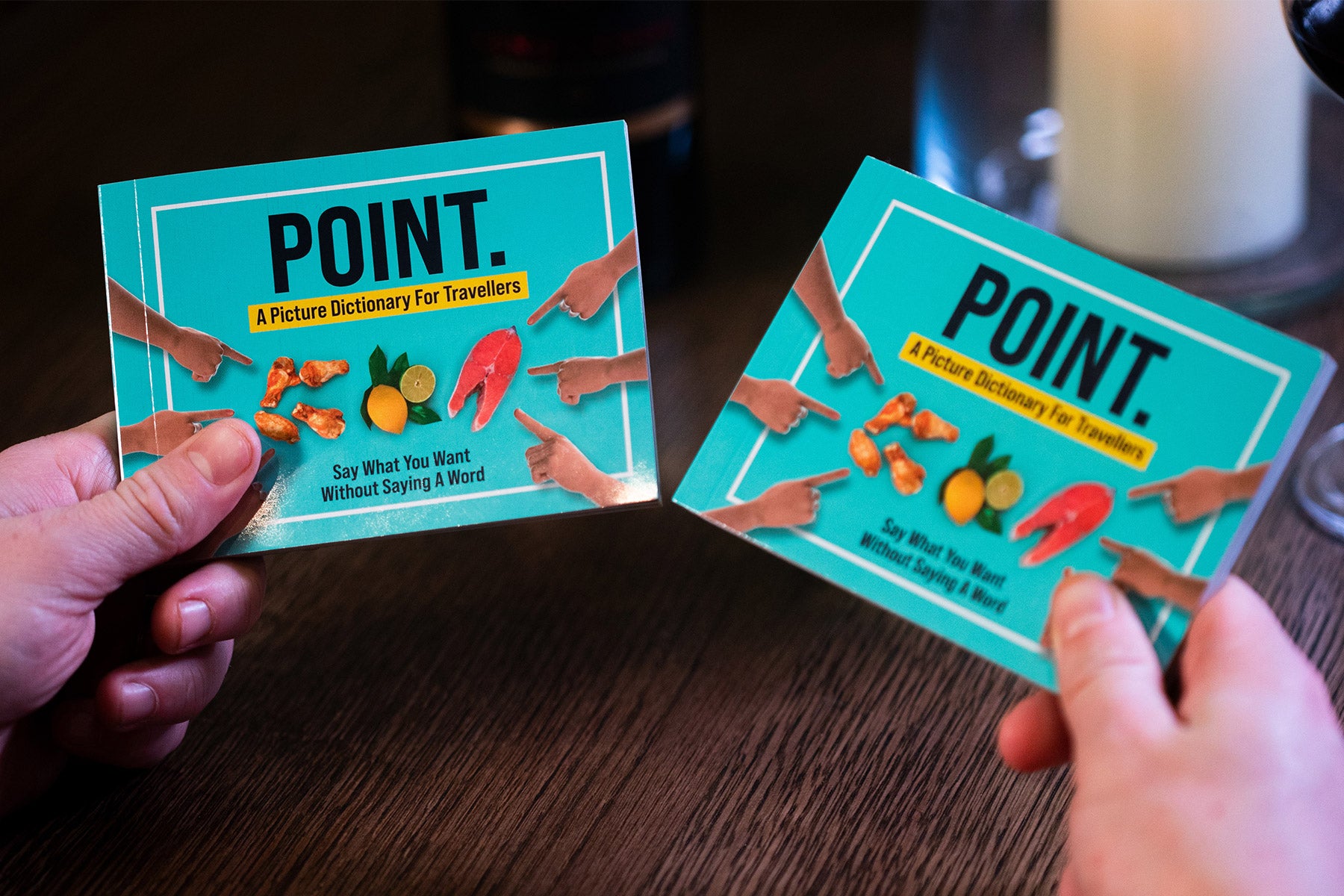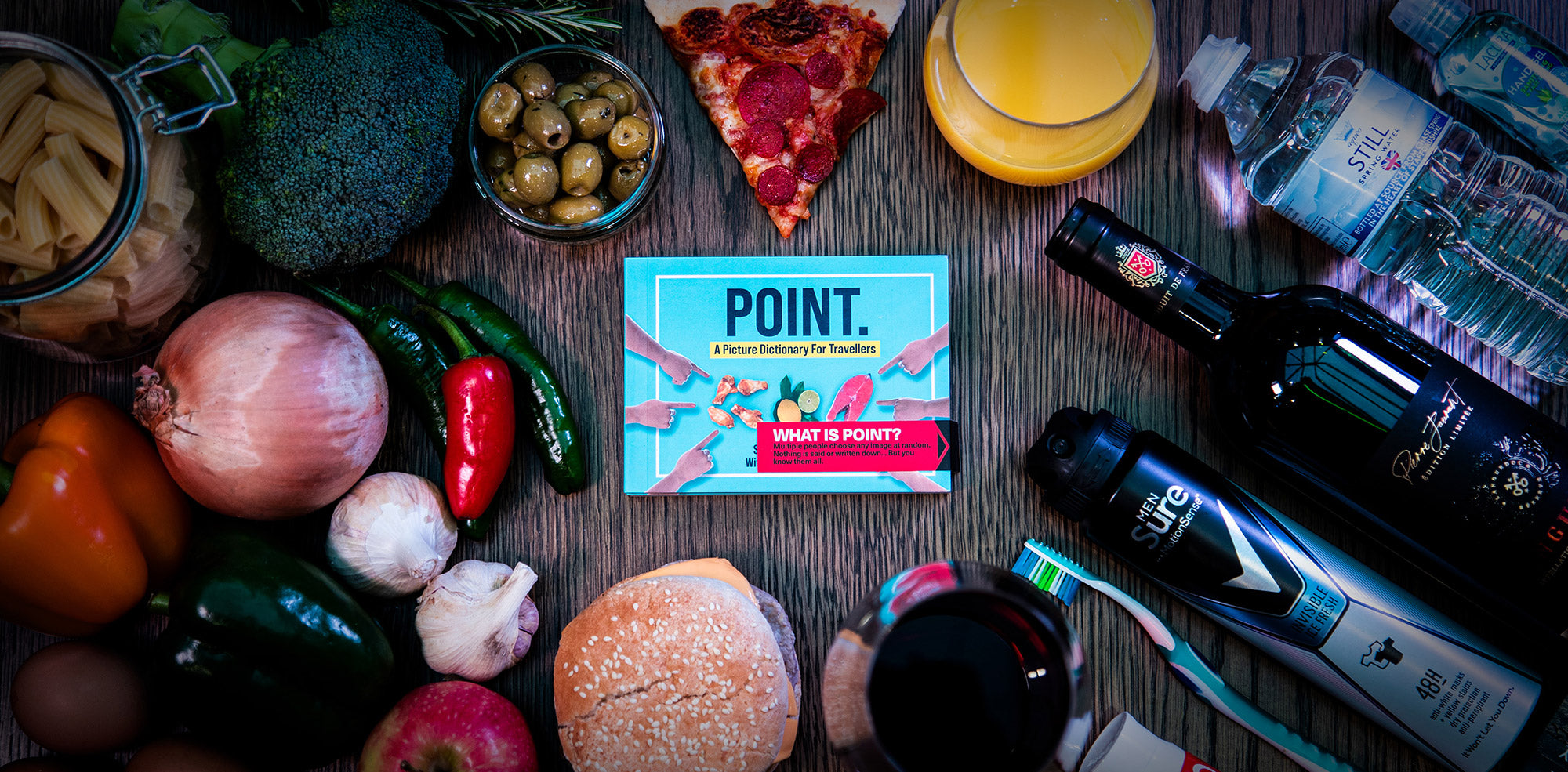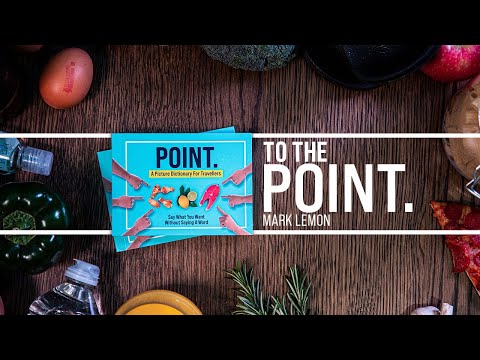 To the Point
To the Point is the famous tossed out deck in book form - but unlike the tossed out deck, it can also be done close-up, one-on-one.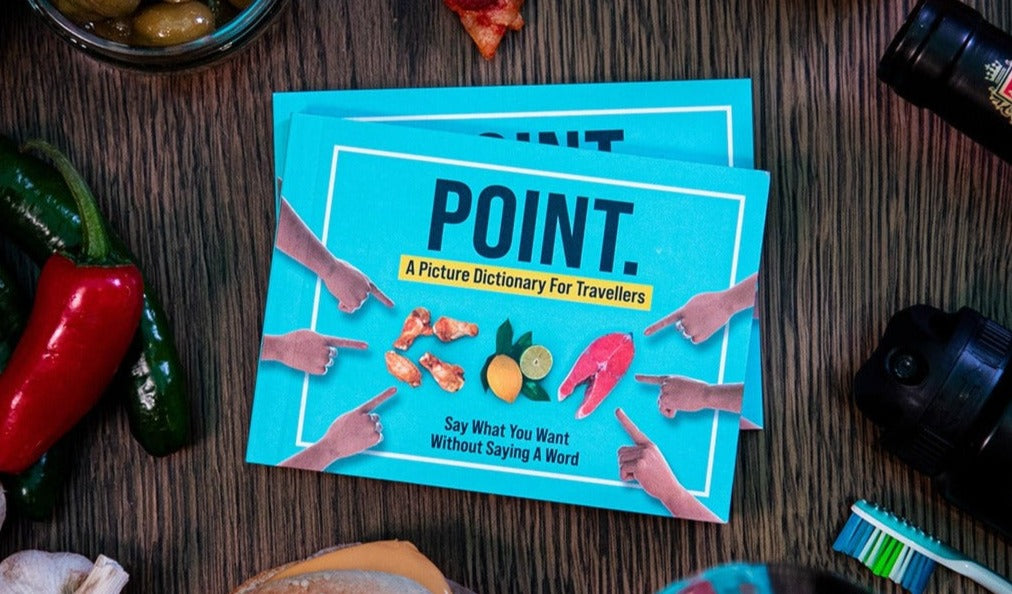 To the Point is:
 Easy to learn

 It's fast

 It's simple to perform

 It feels normal

 It allows for unlimited hits

 It can fit in your pocket

 It can be performed on any number of people - including 1 on 1

... and most importantly,

it cannot go wrong

.


---
What made us create this?
We love the tossed-out deck, but for mentalism, it falls down in 2 major areas:


#1.
The original tossed-out deck can only be performed on a group of people. But we've designed 'To the Point' to allow you to perform 1 on 1 - as well as on any number of random people from your audience. With no pre-show.

This makes 'to the point' more versatile. You can perform it casually at home, 1 on 1 or use it in your next parlour or stage event.


And #2.
Playing cards wrapped in a rubber band just feels like a prop.

BUT mentalism thrives on normal objects. Phones. Notepads. Coins - and especially books.

Even if you use a normal deck, some of your audience will still associate playing cards with magic - which takes away from your presentation.

But a book is normal - and is believed to have no special ability whatsoever.

Throwing a book into your audience, especially one they think they've seen in the real world, or can find on Amazon - is natural. It avoids suspicion.

That means your demonstrations are heightened - and feel more real.
---
A less suspicious prop...
'To the Point' is designed to replicate the famous POINT IT books. These books are used all over the world as a picture dictionary for travellers. They don't have to learn the language - they just point at the image to ask for help. 

Google 'point book' and the real thing will come up. So even if your audience goes home and tries to backtrack the effect. They won't find anything.

We also include a completely ungimmicked book that you can bring into play and hand out for examination.

If you're a professional mentalist, you'll find that 'To the Point' fits perfectly into your existing repertoire - without any presentation tweaks.

If you're a beginner or want to dip your toe into mentalism, To the Point is a great place to start.
It can't fail - and because of the way it's gimmicked, your audience will have a seemingly fair choice - from any page in the entire book - and you'll nail it every single time. 
This product is rated 4.7 of 5.0 stars.
It has received 32 reviews.
Ellusionist producers
I love Ellusionist because the producers are unique and of the highest quality!
To the point was on point!
Performing to an internationally diverse group this is a great tool to up your game as a mentalist and a magician. You can have absolutely no fear that the method won't succeed or that it looks gimmick or faked. My interaction so far has been positive and I'm looking forward to incorporating it more in group settings.
This will be fun
Oh, the possibilities! Roving magic, one on one, small groups, large groups, stage… there is no excuse not to use To the Point. It's easy to learn, multiple ways to perform and it's fun. I love the price point, too. Looking forward to performing this at my next gig!
To The Point
Brilliant variation of the tossed out book.
Fooled them every time.
Already part of me EDC (Every Day Carry).
Fantastic
Brilliant idea and product.
(I heard someone complain in a review that the ungimmicked version had duplicate images but clearly they didn't watch the tutorial because there is a very specific and clever reason for it)
BETTER TOSSED OUT DECK
I have been told over and over to do tossed out deck, and I always hate it, it never hits how I want... but this.... This is great! allows you to use it close up OR from parlor or stage, and that alone makes it something worth carrying with you regularly!
Smart Idea
Packs small and plays big routines are hard to find. I love tossed out deck and I have collected many different ones. My show has many card effects so if I can change to something different , the variety will add another dimension to my show. The audience will feel it more . Thanks Ellusionist !
To the Point
Great Product. Very nice book.
Plays big!
The book itself is fantastic, you'll love doing the trick. What's even better is the video and the ideas and principles that are covered that deal with a very old technique. Very much worth it. Especially if you're just beginning to test the Mentalism waters.
A great effect
A great effect with many possibilities. Easy to incorporate into a mentalism routine, a lot of fun to do