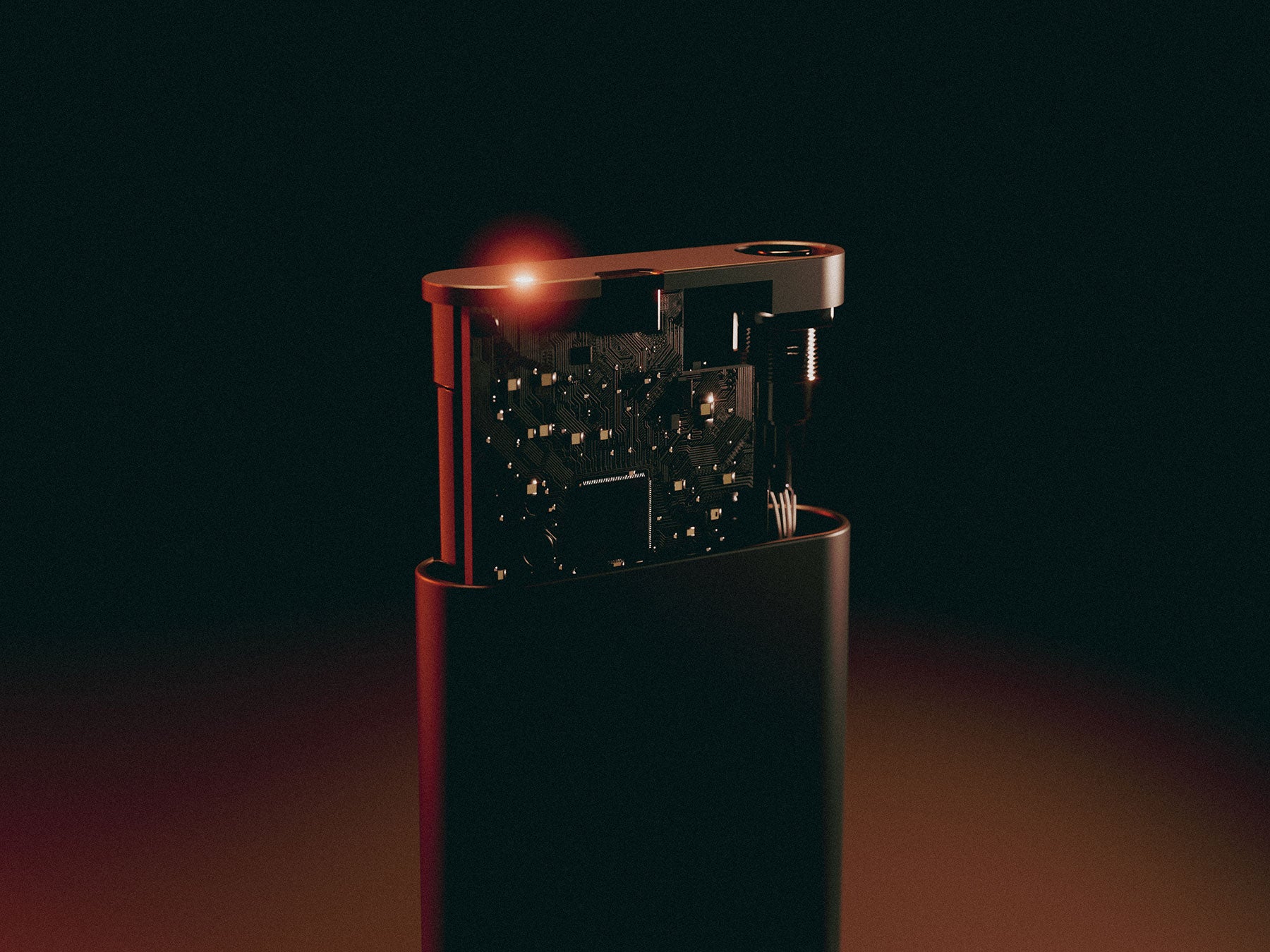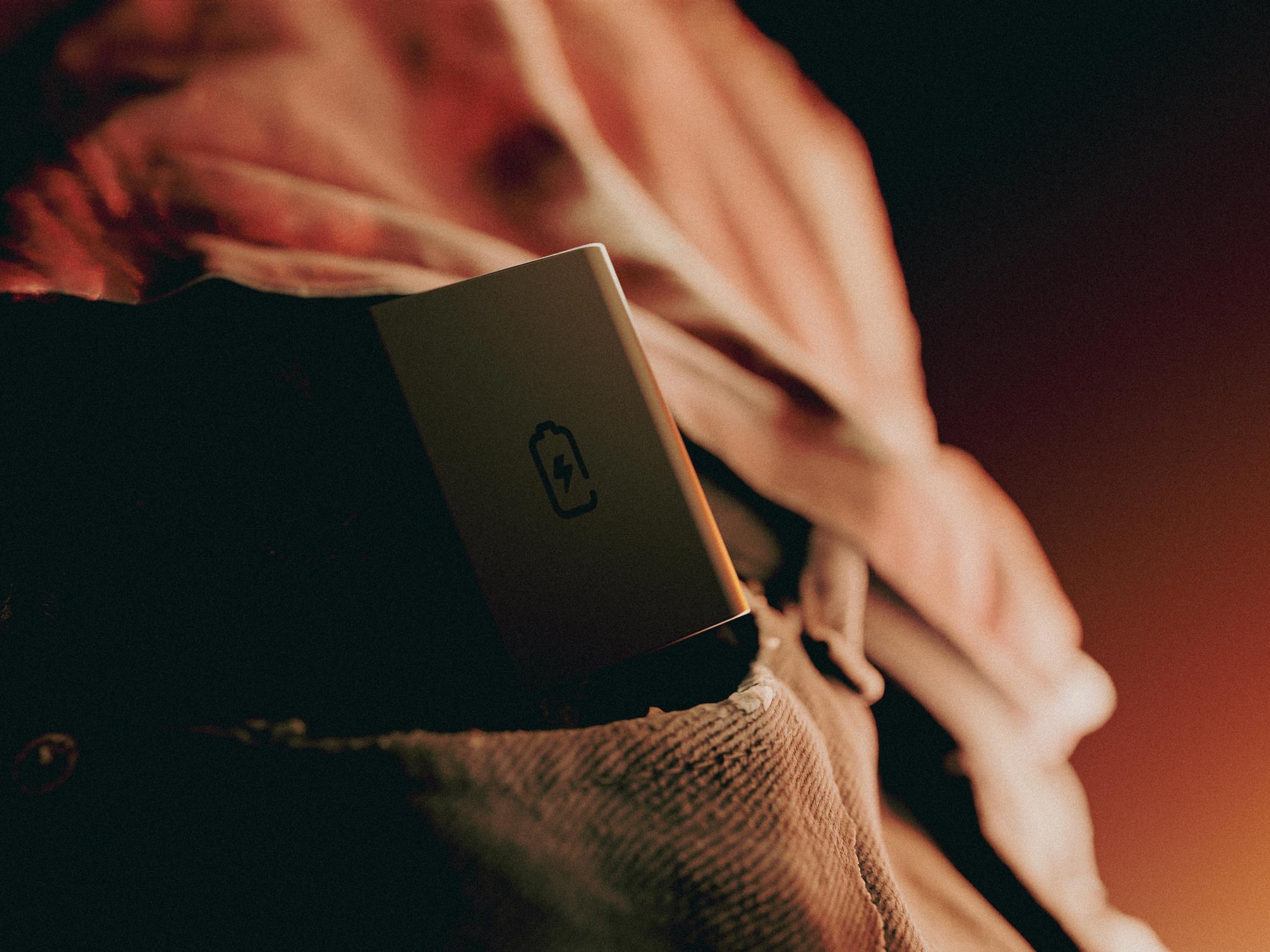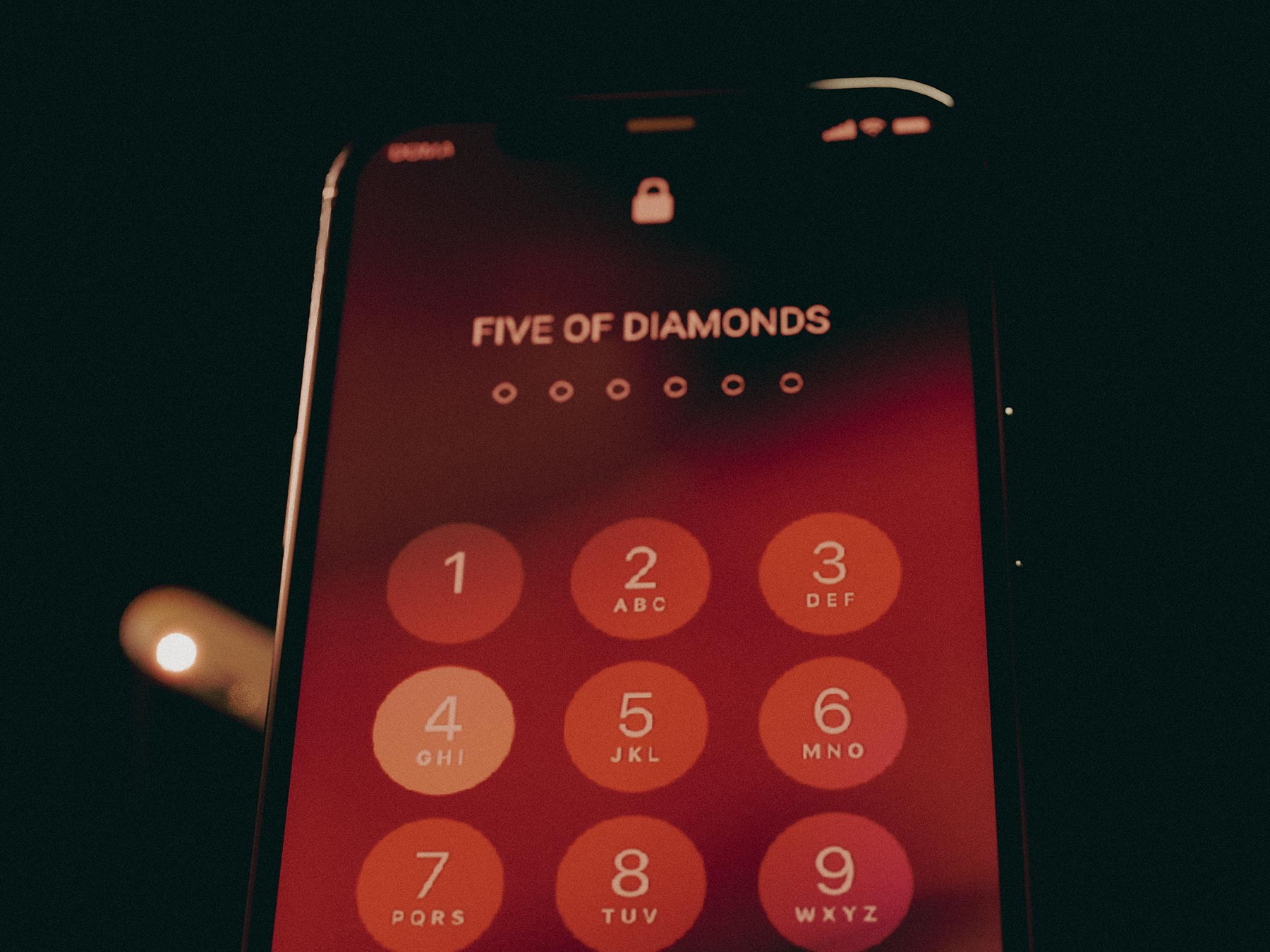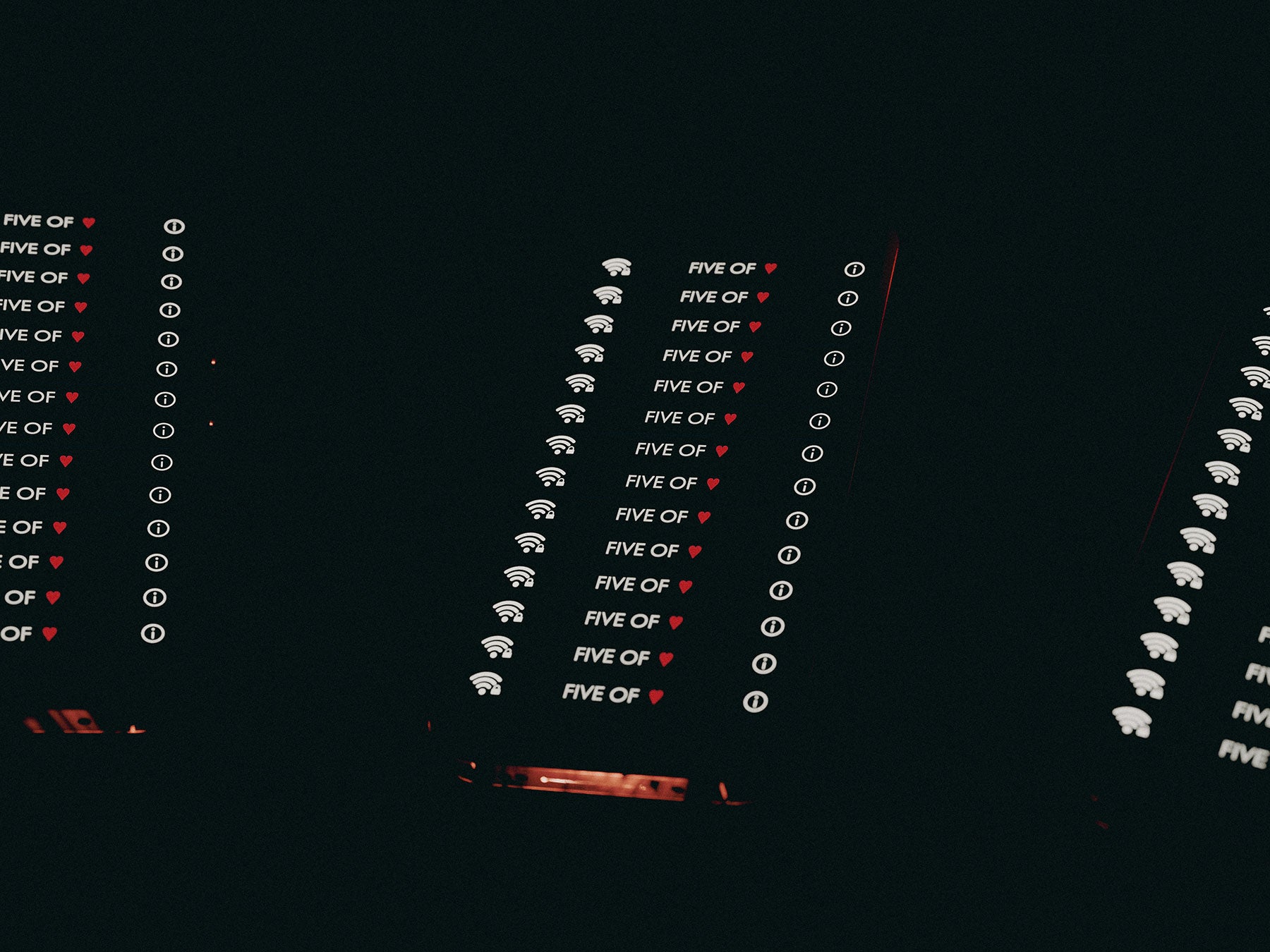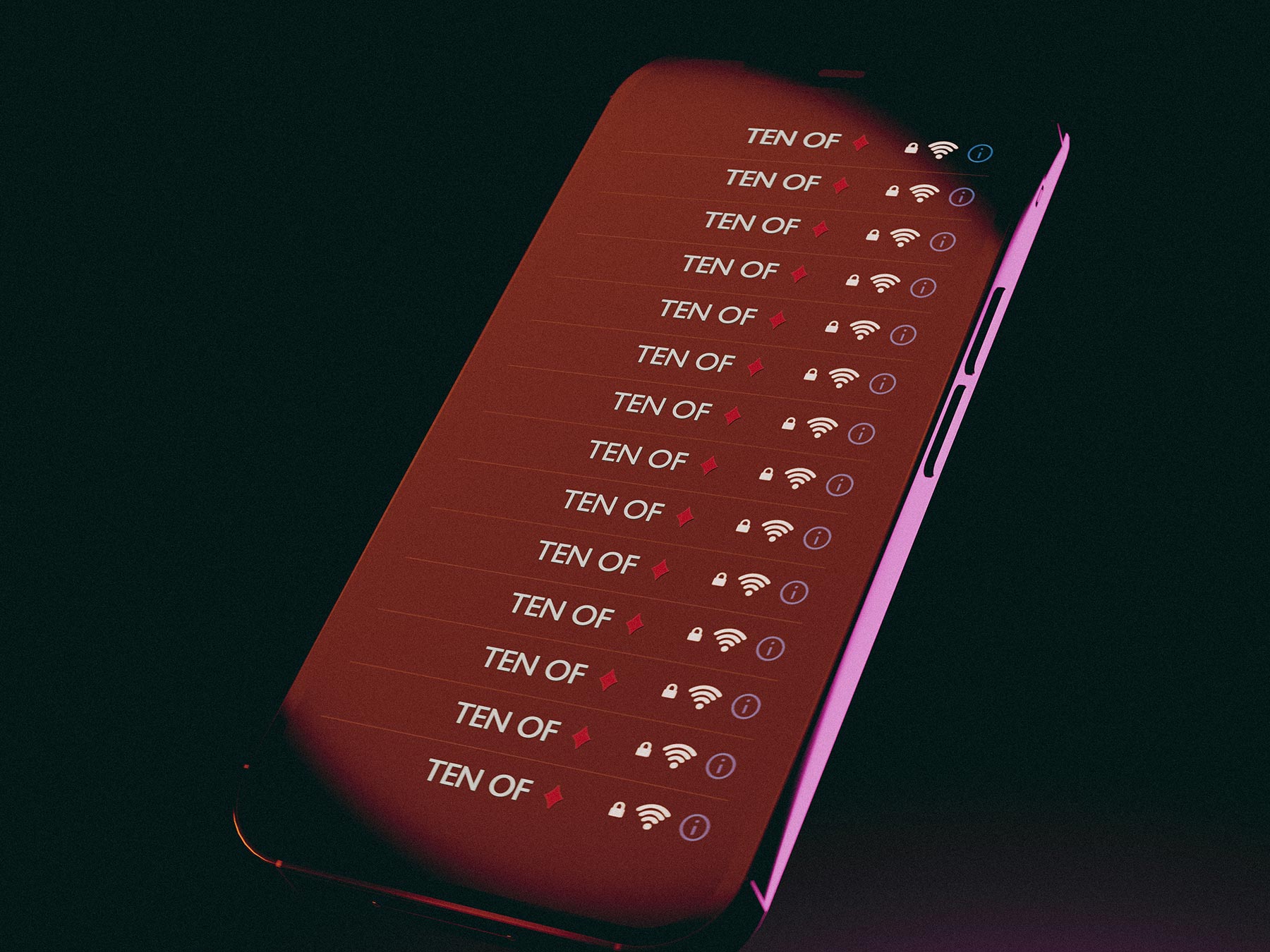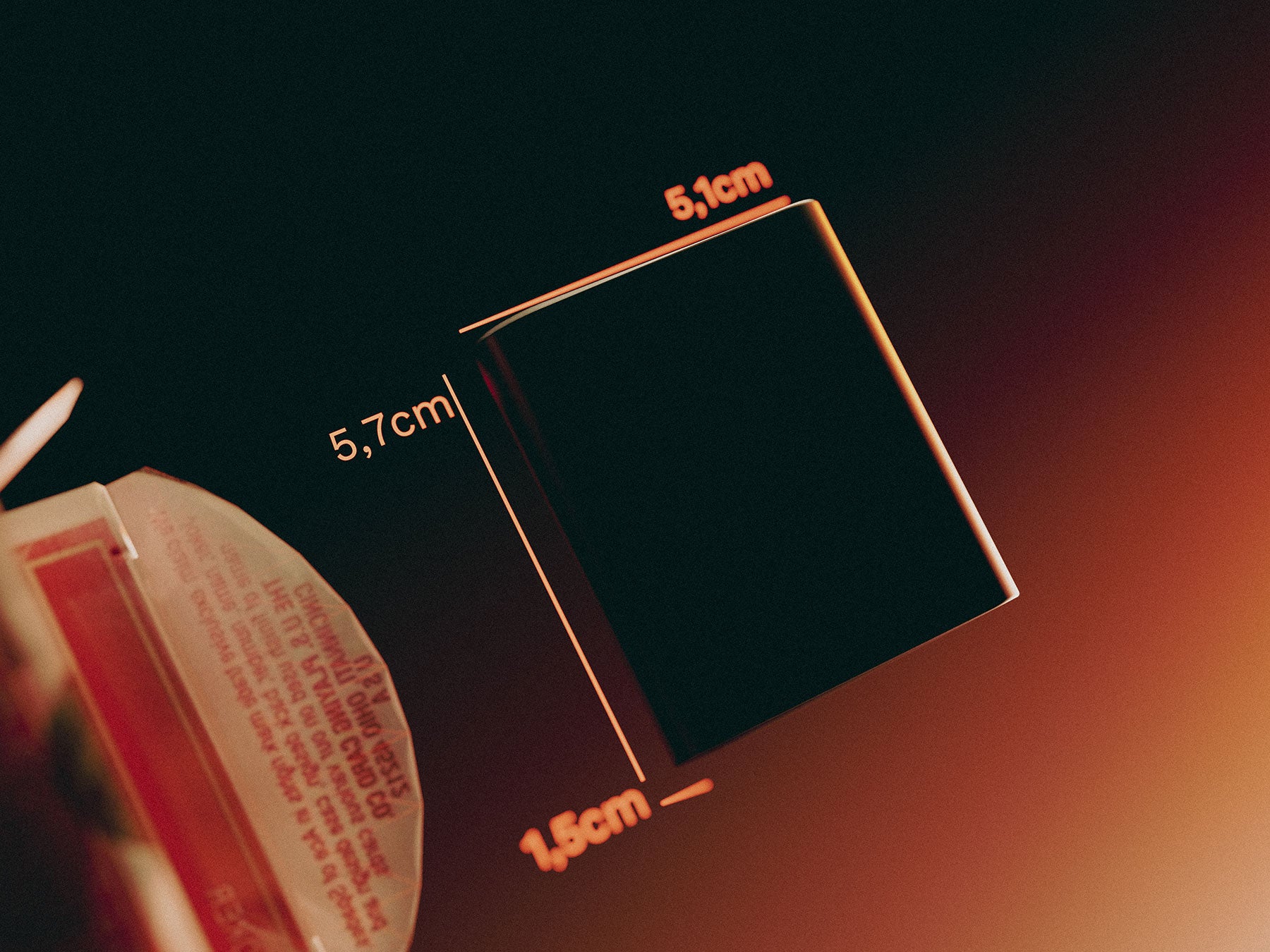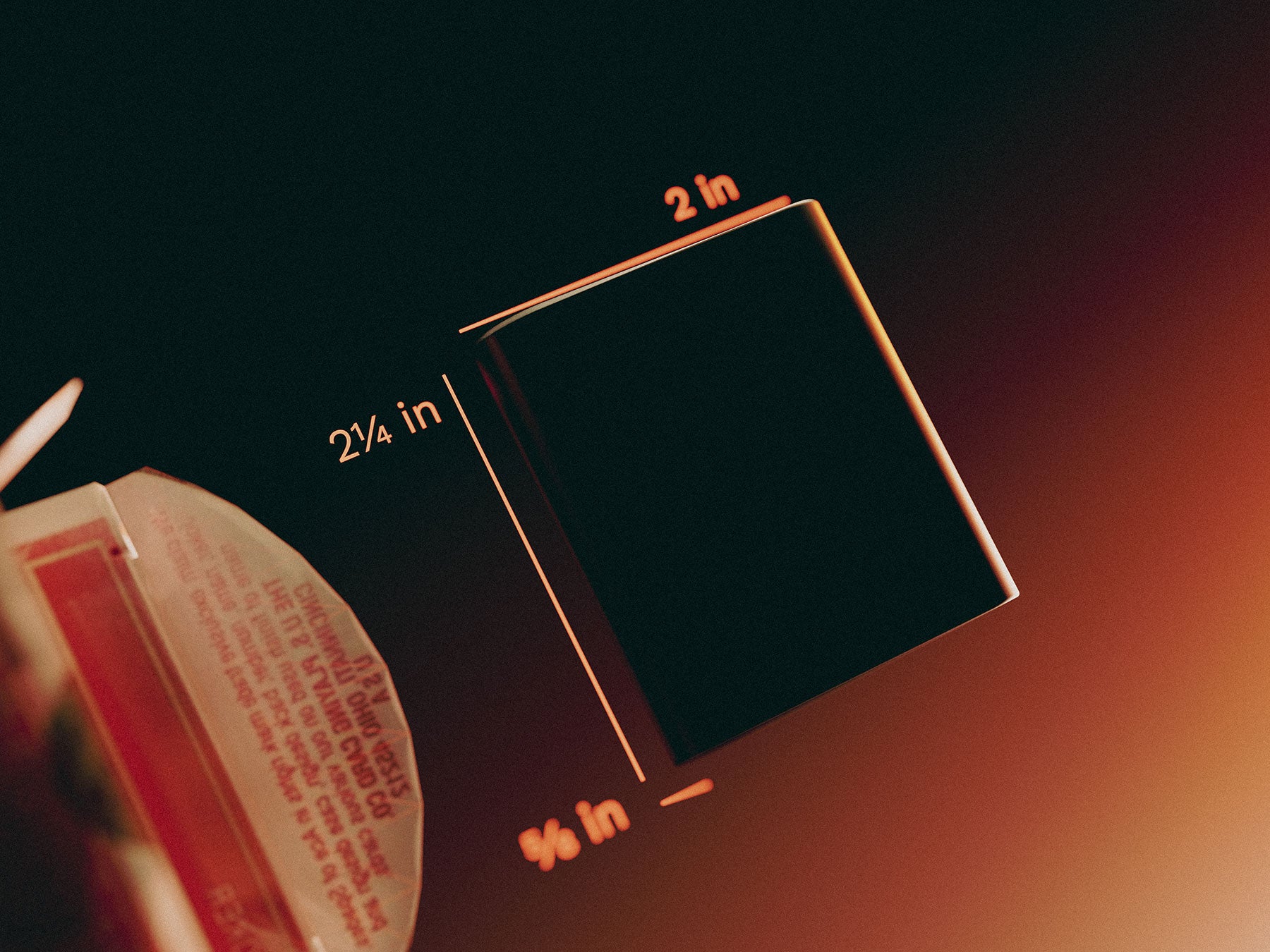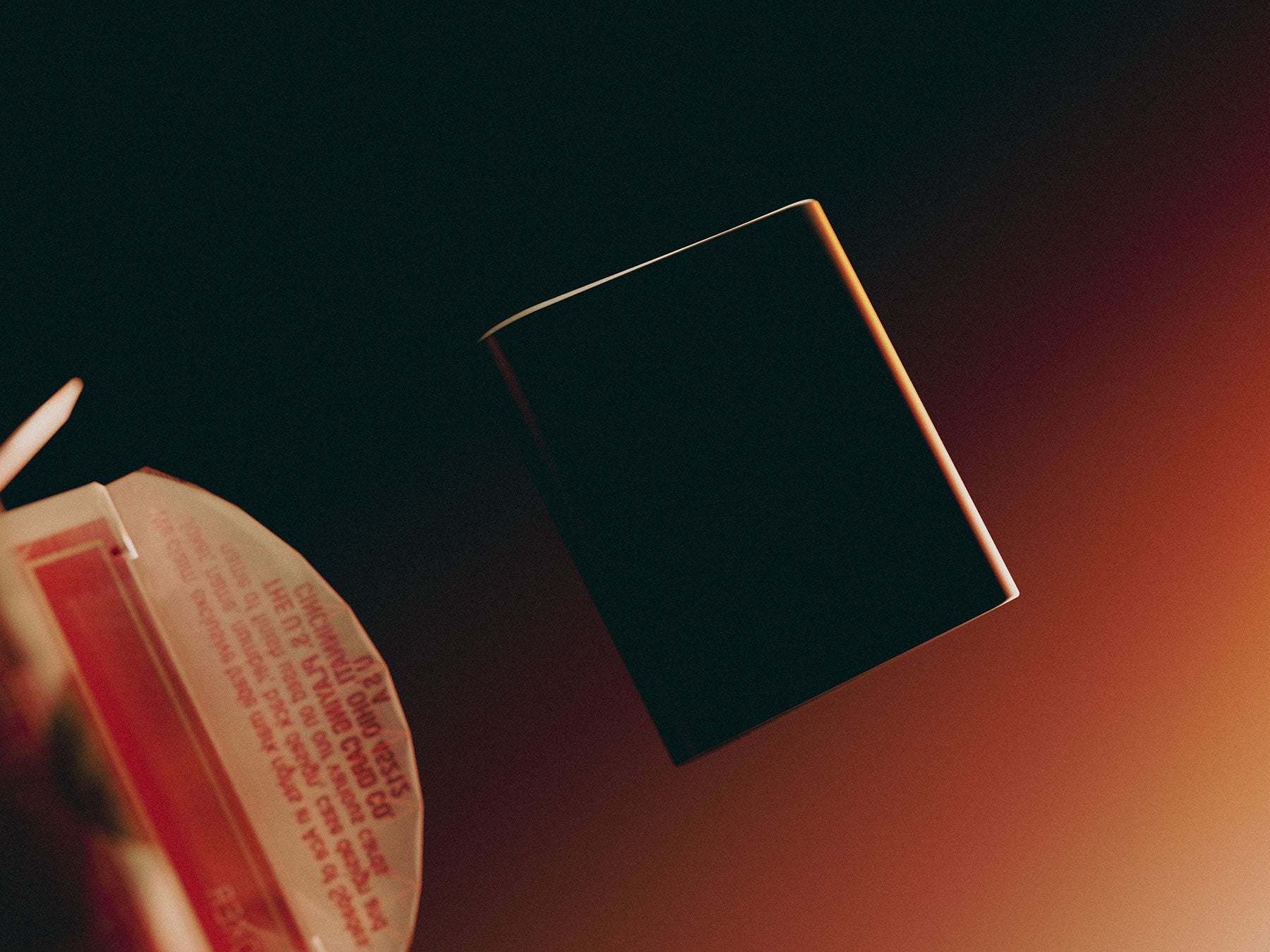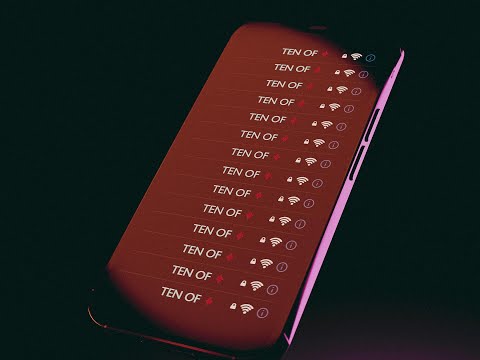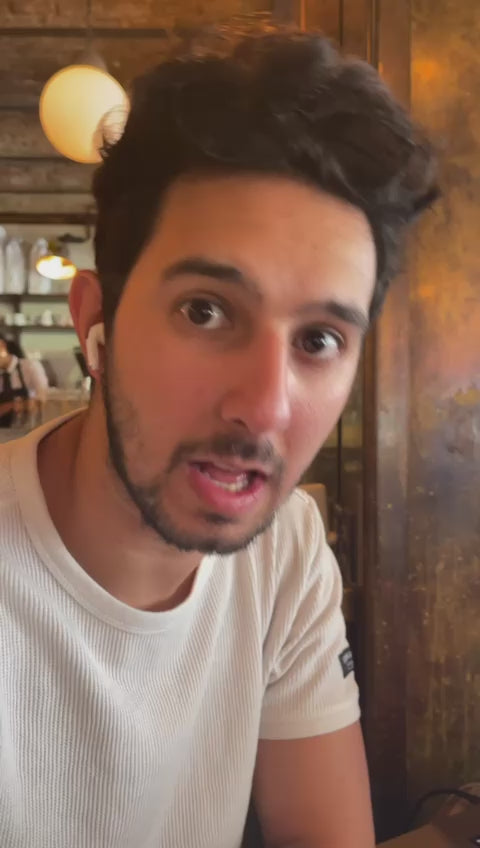 HACKER
In stock & ready to ship. Works on both Android & iPhone.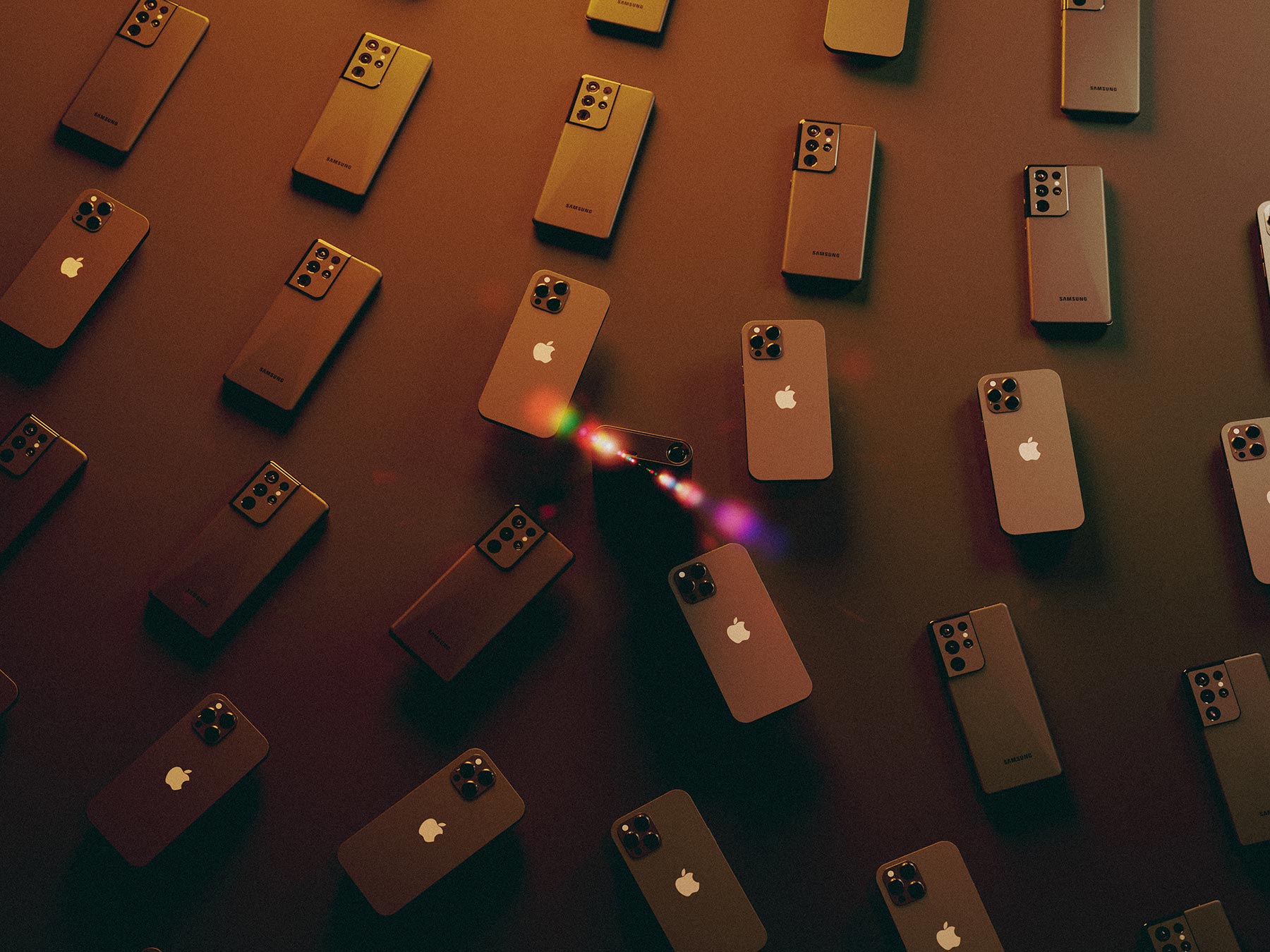 HACKER
Sale price

$199.00
Regular price
(/)
NEW FEATURE JUST ADDED

- VISUAL WIFI CHANGE
HACK ALL THE WIFI AROUND YOU
HACKER is an electronic device that creates 100 wifi networks per second and blasts them to everyone around you.

You can instantly rename all the wifi networks to ANYTHING you want.


Their card
Their thought of word
Their chosen celebrity
… Anything.
With a secret input method that looks like your passcode screen, HACKER is set in 1 second flat. 
The magic happens on their phone & every single phone around you - with no setup.
You never touch their phone.

That makes the revelation so much stronger. A trick using your phone could be seen as a technology trick. But something on their phone, that you never touched… it's magic.

And when you're not performing you can even use HACKER as a way to promote your Instagram business page on trains, in bars, at coffee shops & even at your close-up shows.

HACKER works on both Android and iPhone.
HACKER FAQ's
Is it an app?
HACKER is a device that connects to any Android or iPhone and is controlled via a web app. So you don't need to download anything or pay for anything separately. 

How small is the device?
It's 2.25 inches tall x 2 inches wide x 0.6 inches deep.
That's 5.7cm tall, 5.1cm wide & 1.5cm deep. Small enough to be easily hidden in your pocket, backpack or in a card box. 

How can I use it?
This thing has no restraints. You can use it for any revelation. It could be words, playing cards, celebrities, locations... Anything. We will show you a few easy revelations but you can do whatever you want with HACKER.

Does it work on Android & iPhone?
Yes. Hacker works on both operating systems. Android & iPhone. 
How far does HACKER broadcast? 
It has a safe 10-meter or 33-foot range. Huge! It doesn't need to be in your pocket. It could be on your bookshelf, coffee table, or stage left. 
Do you need internet/data? I do gigs in some places with no service. 
HACKER has a web-app interface. But requires no Internet. When you're connected to HACKER, you're connected directly to the device. So you don't need the internet to make it work. 

What is the battery life?
Hacker lasts up to 12 hours with continuous use. Turning it on and off will extend your battery life. 

How does it connect?
You just have to turn it on and it vibrates to let you know it's on and connected. 

How do I know if my reveal has worked?
When you input using your phone (the fake passcode screen for example). You see a tick/check mark to let you know your revelation is broadcasting. It happens in approximately 1 second. 

How many input methods are there?
There are currently 3 input methods.
A 'free text' box that you can type into.
The fake passcode screen for fast, burnable inputs.
A quick-list input for common revelations like playing cards, celebrities, countries etc. 

How easy is it to do?
Very easy. You input on your phone as you unlock it and 'direct' them to go to their settings and wifi on their phone. It happens right under their nose. 

Can I use HACKER to promote my business?
Yes. Rename all the wifi networks to your website url, Instagram handle or business name. When you're not using it for magic, HACKER could be working to promote you. 

How fast is it?
HACKER creates 100 networks per second. By the time you've added your input, it's already broadcasting.
---
Get your HACKER today
---


NOTE: The HACKER device does not actually hack all the wifi around you. That is the presentation of the magician/mentalist - and not a device for black or white hat hackers. It's a wifi broadcasting device. 
This product is rated 4.9 of 5.0 stars.
It has received 34 reviews.
Hacker
Hacker is a great tool to keep with you for both walk around and stage shows. Having the revelation appear on everyone's phones is a powerhouse of an effect that gets the reactions you long and hope for as a performer.
Exciting, easy and gets incredible reactions.
This is such a great product, the first of its kind, easy to use and guaranteed to have people wowed. It's my new favourite thing to perform.
Greatest purchase I've ever made!
Okay I know you are thinking $200 is a hefty price tag. But you get a fun and extremely easy to use device. I tried it out after the tutorial and it blew everyone's minds. This is best used as a car revelation but can be used for book tests, predictions and literally anything you can imagine. This is also a great device to use to save a card trick that failed and it will still amaze people. My only regret was not buying it sooner. 1000/10 an amazing edc.
Hacker is a winner!
I've had so much fun & so many amazing reactions with this! Closed a few shows with it as well! When I first received it, there were some technical issues but after the update, it's 99% awesome! I recommend this to anyone who wants something totally unique to blow minds!
Amazing
I'm having so much fun using Hacker! Being able to both promote yourself and perform magic with the same device is truly brilliant!
Companion Trick
Folks, I use the "invisible deck" routine for the "force card ". Then, I use Hacker to broadcast the force card. So simple, yet the audience reaction is so intense. You need to trust me and get this. I'm not exaggerating,..audience reaction is off the charts.
The perfect addition to your EDC
The two greatest fear with technology is 1) it's hard to learn and 2) it stops working when you need it to the most. I've had HACKER since it was launched and I was extremely excited to receive it in the mail. It took under an hour to understand how it worked, and since then, I've been using it multiple times a day. It has not failed me ever! Reactions range from speechless to causing a scene, and everything in between. The Facebook group is a wonderful community as well. I was hesitant with the price tag, but if I lost the device today, I would order a replacement without a second thought. I can't imagine my life without HACKER.
Hacker
This device is truly fantastic! Such a high impactful reveal. Your audience face's when you tell them "if it's happening to my phone then it's happening to yours" the responses and reactions as they scramble to pull out there phones is PRICELESS!
They did it again
First of all, if you don't know French Twins you should look up all their releases.
They are outstanding magic creators and great performers. Hacker is my new favourite gimmick, that I'm carrying around ALL THE TIME.
It's hitting audiences really hard as everyone has ALWAYS, a phone in their pockets.
I love the size, the interface, the functionality, and specially how easy this is to perform. Not hard to learn but so powerful. Battery life is unbelievable. Possibilities are endless. No matter if you want it for magic or mentalism this a great tool and I can 100% recommend it.
If you think it's pricey, let me tell you, YOU WILL USE THIS. Perform it 50 times and it's like pay 4$ per use. Do it 100 times and it's costing you 2$ per use. Anything over 200$ is costing less than 1$.
It will last you thousands of perfomances so that's really cheap for such a powerful effect.
10 stars to the Twins. Another banger that instantly entered my repertoire.
Legit Tool
So many ways to use this device for magic and promotion. Did the update today no problem.