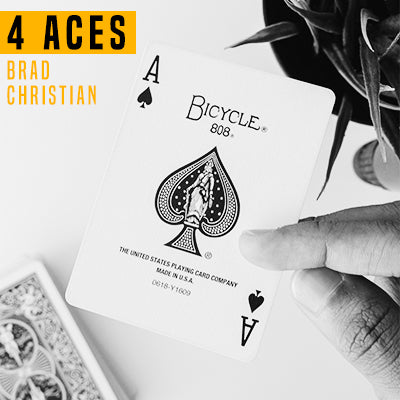 4 Aces
Sale price

$5.00
Regular price
(/)
Since the filming of Ninja 2, the Four Aces trick has been Brad Christian's go-to effect at parties, get together, or family events. 
With a borrowed deck, you can perform a simple yet SHOCKING effect. Where the spectator takes a shuffled deck and cuts directly to the Four Aces. 

Brad Chrisitan will take you through the effect, how to make it look like the deck has been randomly shuffled, and how to "force" the spectator to cut to the exact cards.

Start learning Four Aces now. 
(This effect has been taken from the Ninja 2 project) 
This product has no reviews yet.