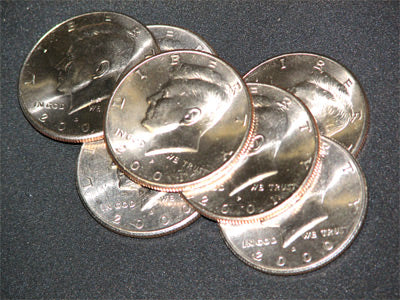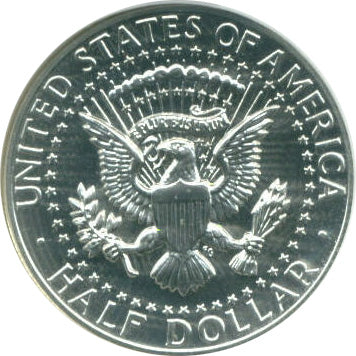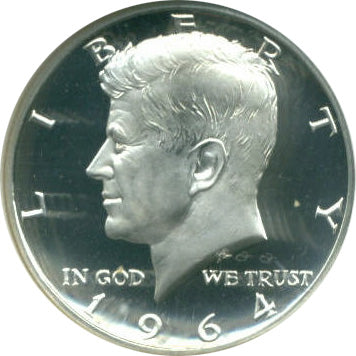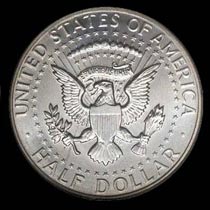 50 Cent Pieces (US Coins)
These Kennedy 50 cent pieces have never been in circulation. Their brilliance and shine is unequalled.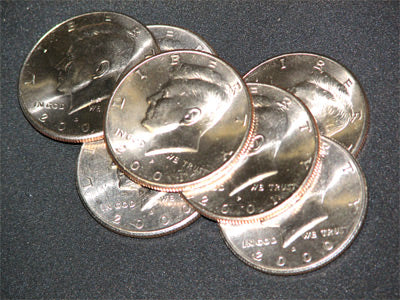 These Kennedy 50 cent pieces have never been in circulation. Their brilliance and shine is unequalled.
Please Note: These coins are being sold individually. We recommend picking up a minimum of 4 to start, so that you're able to perform everything you know, and practice all the things you want to learn.
This is the quality that coin collectors prefer to have their coins in.
We think that it should also be the same quality that magicians should keep their coins in. If you are a coin magician, or even just learning, then start with the best tools that you possibly can.
This product is rated 4.7 of 5.0 stars.
It has received 18 reviews.
Convenient
One word to describe these coins, perfect! I noticed a prior review about the up-charge of these coins. Ignore that, that person obviously hasn't been to a bank in a while and doesn't understand how difficult it is to obtain bigger coins such as half dollars and silver dollars. This is fast convenient and they are in impeccable condition. Highly suggest!
I love how great the service is
I love elusionist so much and I love how friendly the people are always trying to go out of their way to make sure that us the magicians are always happy and satisfied
Worthwhile during Covids national coin shortage!
A little more expensive, but...Worth the gas price of driving to a mint, or having to buy in 1,000 dollar lots from my Credit Union! Nice and shiny too. I bought out your stock...and would not mind spending the price to get more now that you have a bunch in stock again as of August 12th! Works well with Pocket Portal...wish you had dollar size coins...I would buy a bunch of those too!
Coins
Great coins light and really shiny great for close up slights and great for super visual close up magic 10 out of 10
Great
The coins came promptly and in great condition.
HALF DOLLAR COINS WITHOUT CIRCULAR
Ideal size for handling. An extraordinary shine
Morgan
Pour la France c'est un bon tarif car c'est vendu 3? chez nous et nous n'en trouvons pas l'tat neuf. Parfait donc!
Tee
Very good quality. Its color is brilliant, also very solid, achieved a powerful visualization. If you find that its surface is black, you can put the ketchup on the surface of the coin, clean the coin after 1 minute, and you will see the coin restore color, just like the new one.
Best Price for Uncirculated Coins
I called the Philadelphia Mint after seeing the Low Reviews. From a Mint, you can get Uncirculated coins ONLY in rolls of $10 (20 coins) for $33. That's a 1.60 a coin. Ellusinist may charge a bit more but you also don't have to drive to a mint, and If i want 4 coins for $9 on Ellusionist, it's alot cheaper then $33 for 20 coins which is a bit overkill. Even as a coin collector, I thin Ellusionist prices are very good.