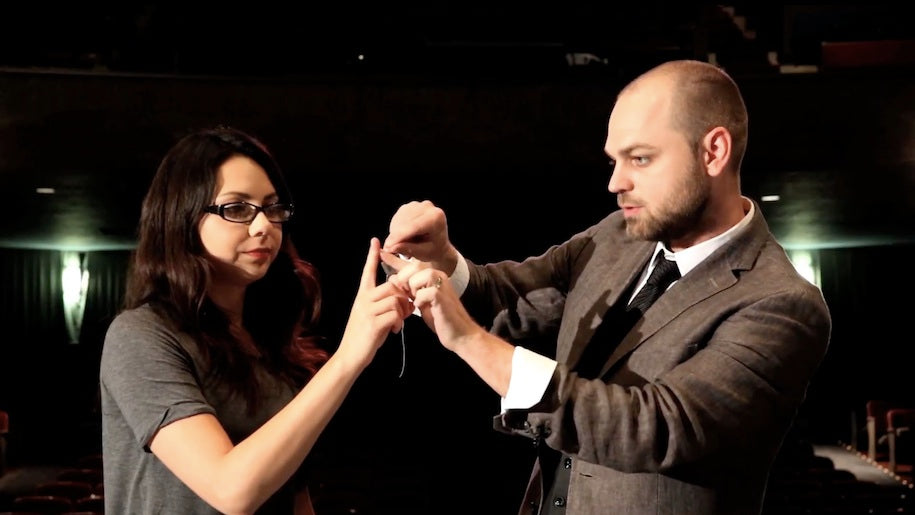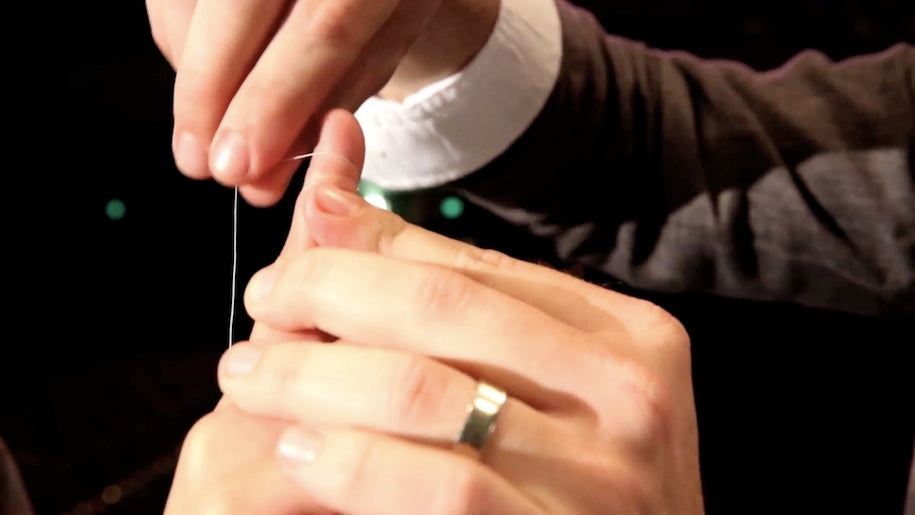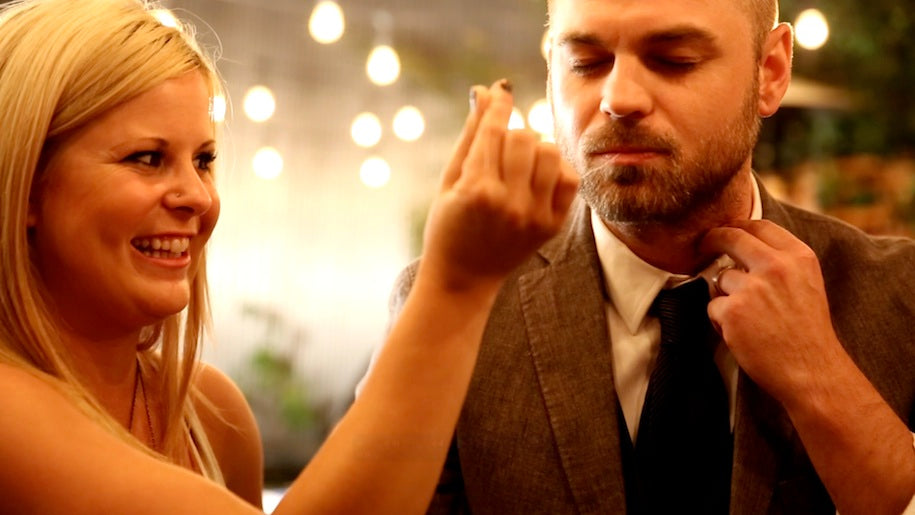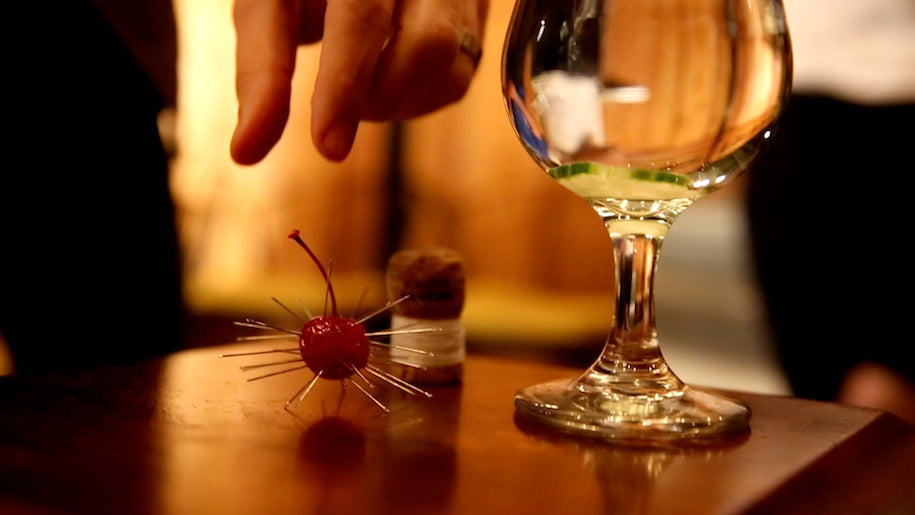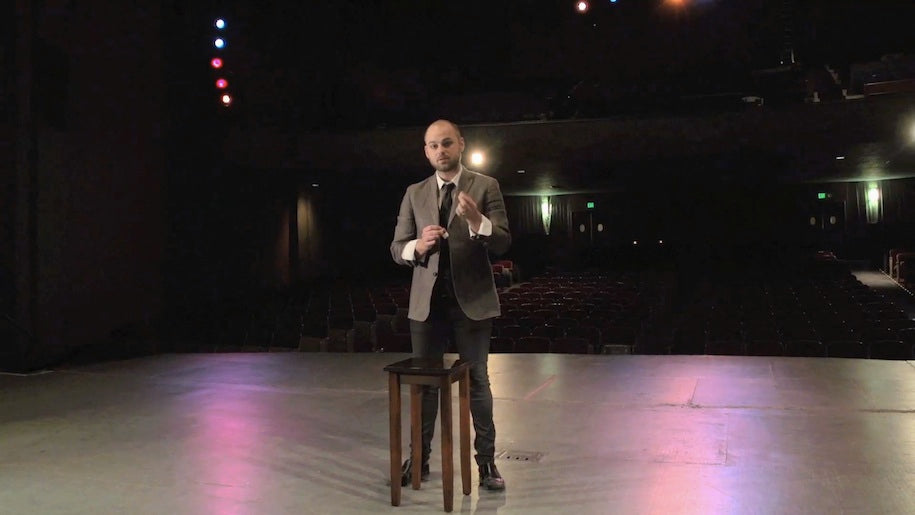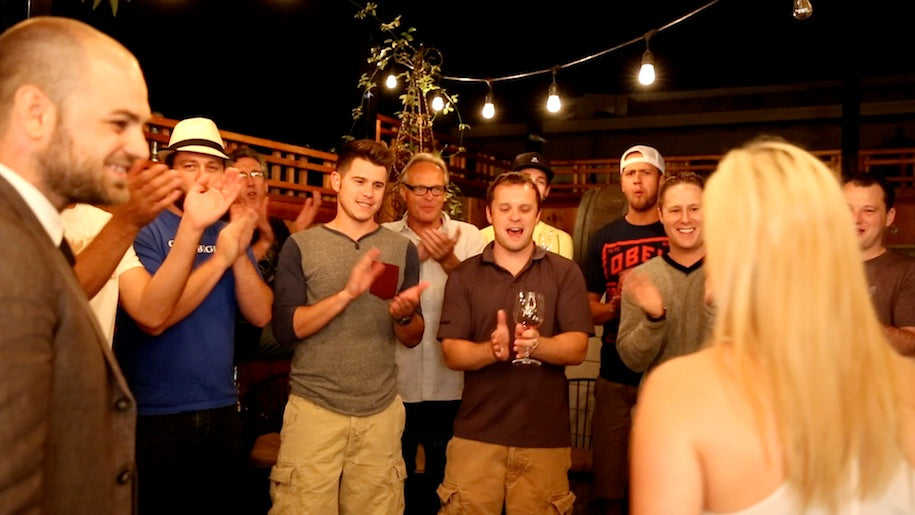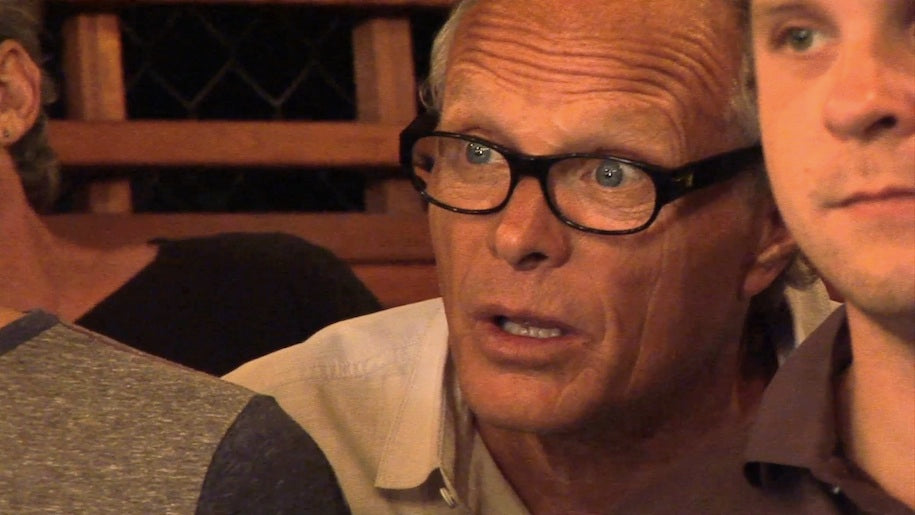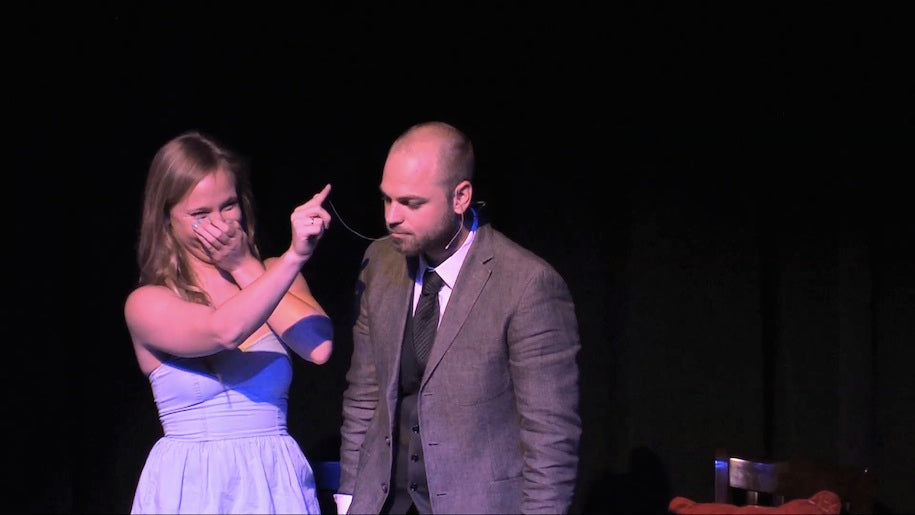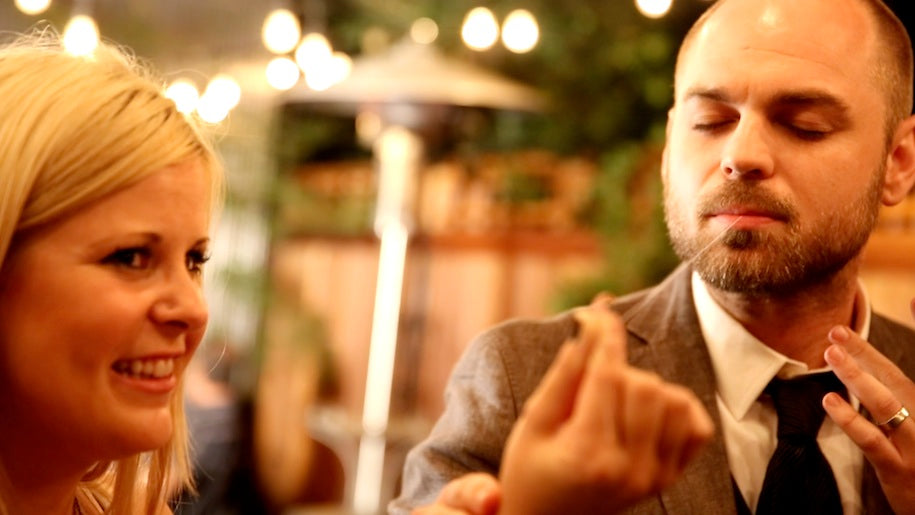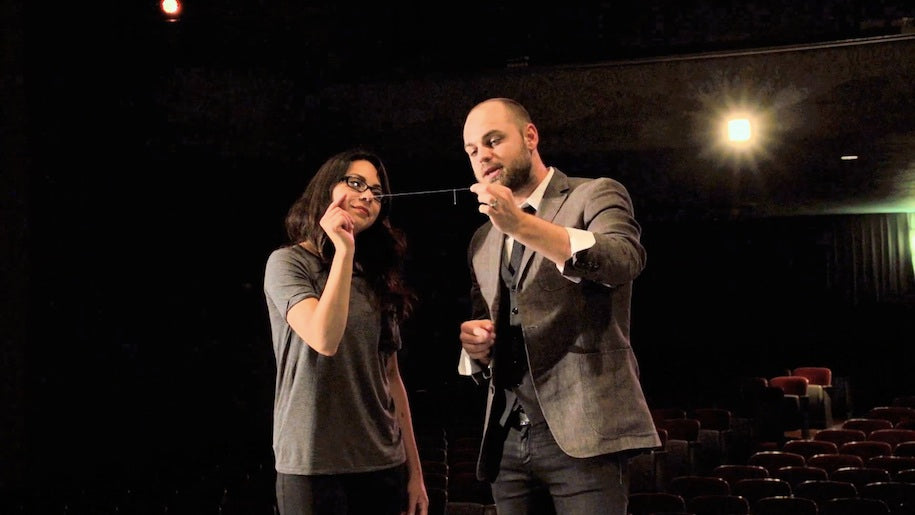 A Single Needle
Magic challenges the assumptions we have about what is or isn't possible. This download featuring Wayne Houchin will teaches you everything you need to know.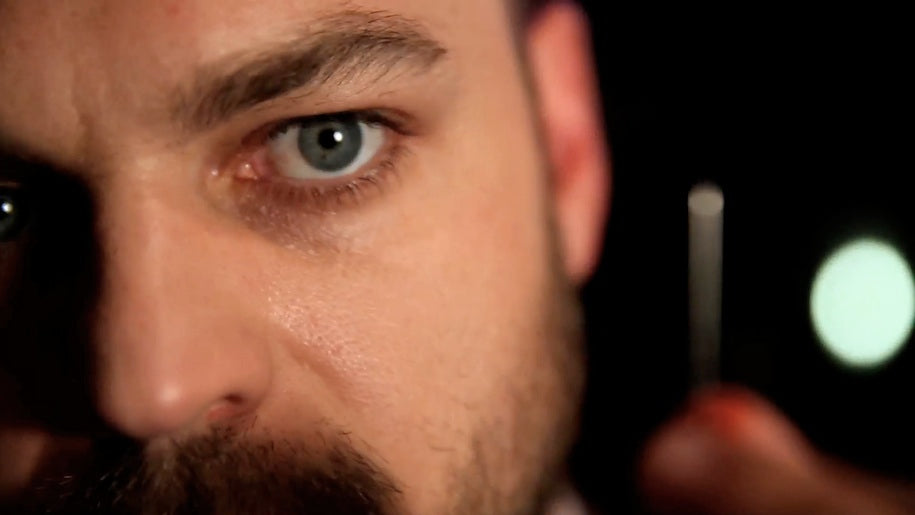 Unlike the traditional Needle Swallow, Wayne utilizes a new method which allows the volunteer to hold the string as the needle is retrieved. The string never leaves sight.
From Coin in Soda Can to Indecent, Ellusionist has sold tens of thousands of Wayne Houchin's creations. Wayne has a unique way of thinking and his routines are the justification of the words, "perfectly executed".
Magic challenges the assumptions we have about what is or isn't possible. Shock magic is particularly interesting in this regard because it affects a unique range of emotions, bridging the gap between magic and the impossible feat.
Unlike card tricks or coin tricks, the needle swallow is something that seems somehow.. real.
There's a simplicity to this version of the needle swallowing that we think, surpasses all those that have come previously. One needle is swallowed, a volunteer holds a piece of thread, and essentially fishes it out. The story the audience is presented with is clear, and absolutely insane.


"Wayne's take on the classic needle swallow is smart, streamlined and powerful. It's like finding a needle in a Houchin haystack!"

- Lee Asher
"Wayne Houchin is one of the most talented and effective magicians in the world. His magic simply mesmerizes and A Single Needle is no exception."

- Aaron Fisher
From the age of 12 Wayne has been obsessed with Houdini's 'East Indian Needle Mystery' - commonly known as 'the needle swallow'. His first effects involved toothpicks tied to thread and the swallowing of uncooked spaghetti - but from inauspicious beginnings came the stage version he performs in his stage show, involving 60 needles over a 12 minute routine. 
After closing his stage show with the full version for years, Houchin stripped the trick down in order to discover what makes needle swallowing so effective. He distilled the effect down even further, to what has become A Single Needle and knew that the effect had become an impromptu street classic.
While Wayne has made every effort to create the safest version of this effect possible, there is some risk of injury involved. Multiple methods are discussed that heighten the illusion of danger while substantially lessening the actual danger to the performer.
By purchasing and/or performing the effects on this video, you acknowledge that performance of any method is at your own risk.
Details
Unique handling means the thread never disappears from sight.
No gimmicks - needle, spool and thread and you're ready to perform.
Multiple versions taught including a "For the Faint of Heart" method.
Cherries and Giant Cupcake not Included.
This is not an effect that can be missed. Order 'A Single Needle' Now.
This product is rated 4.7 of 5.0 stars.
It has received 17 reviews.
Simple yet effective routine.
The moves aren't difficult and the prep is simple. Like any other routine it requires you to put the time into this that is deserves. Multiple safe handlings are covered and of course the big one where you actually do what is shown in the trailer. Putting the needle in your mouth. As with any potentially dangerous stunt there is a level of risk but in this case I would call it safer than driving your car. Rehearse this as many times as needed and give this act the respect it deserves and you will have a memorable routine that you will enjoy performing over and over.
Beautiful
After watching this video one thing stood out the most to me, it s remarkably clear this effect was carefully crafted over an entire lifetime of knowledge. Every single aspect of this routine is VERY well though out. EVERY move is justified, and congruent with the presentation. The effect is clean and beautiful.
A classic of magic remastered!
A must have for every magician. This handling is insanely easy but that doesn't mean it won't fool every spectator you perform this on!
Exactly what you expect
Its a similar concept to the other needle swallow effekts out there but with a nice Touch. If the plot suits your style, its a good method for a smaller audience.
I like tricks that seem a little bit dangerous.
You are really putting a needle in your mouth. Be careful. Also pick the right size of needle, one that is visible, but fits in your mouth "comfortably".
Instructions are very detailed from beginning to end. Worth buying.
Excellent!
This was extremely well explained and filmed. It also includes an alternate version that is more safe if anyone is concerned. Not sure if this style of magic is for me but I would recommend this to anyone who is curious.
A Single Needle
This is a practical way to perform a classic--Houdini did a stage version--but you can do it closeup. I've aways been reluctant to learn the stage version--plus I was not sure how and when I would use it. This one, however, can be done in a club, at a bar, and right in front of your spectators. You get all (or at least) most of the credit for the classic while using a new and more functional technique.
A Single Needle
Masterful! Wayne does an excellent job of distilling this effect down to its necessary parts whilst keeping it hard hitting.
Instantly Grabs Attention
Man, I remember getting this a while back from E, when it just came out. Lost my account information, but l gladly paid a second time for this, simply because Mr. Houchin's teaching is always simple and clean, along with his handling and alternatives to the needle. It was years ago that I bough this, and I slayed at a small get together using this. As always, be careful, but have fun knowing you'll stand out with this one. : )
Well crafted illusion
Well designed routine that stuns and shocks audiences.