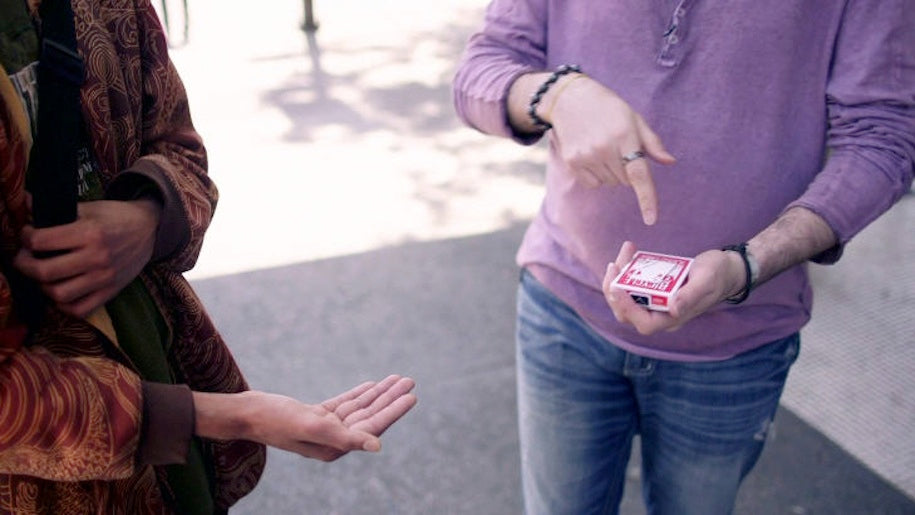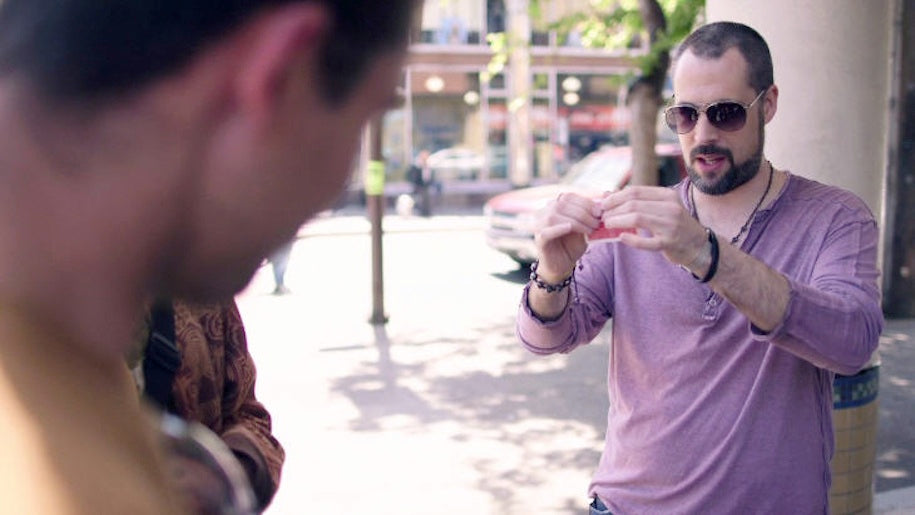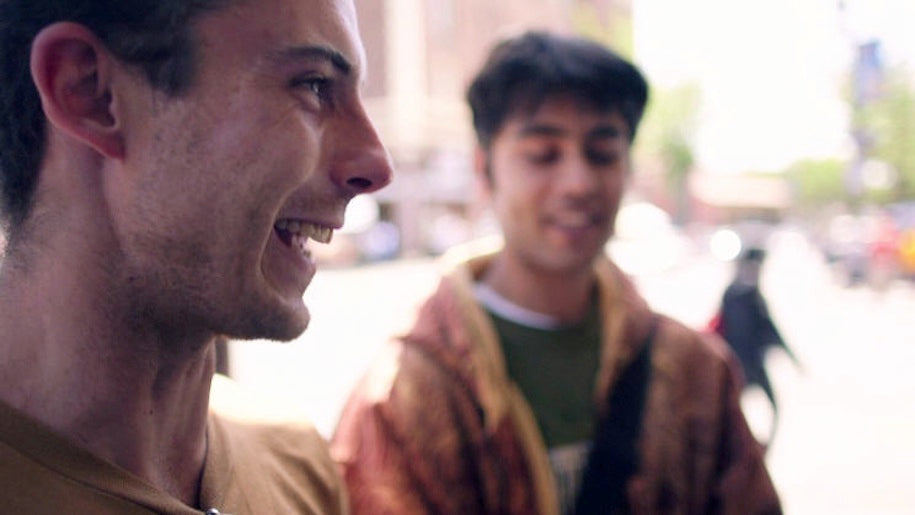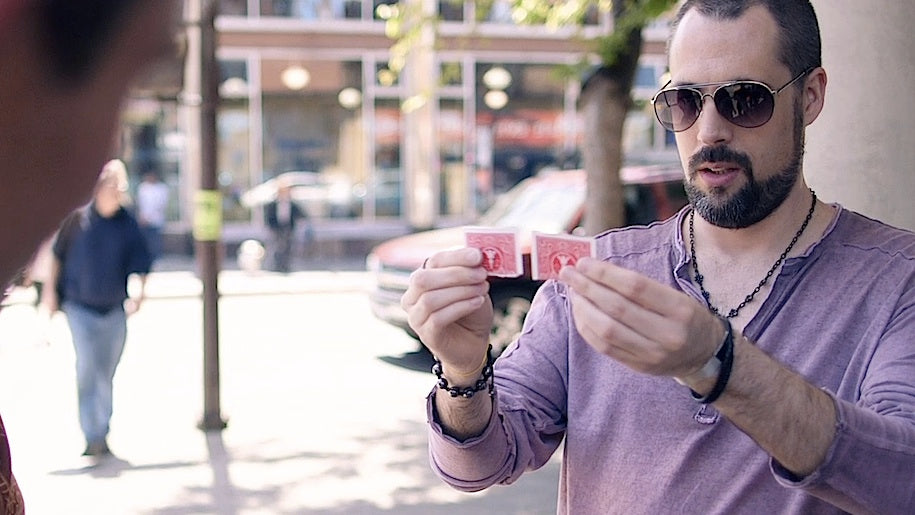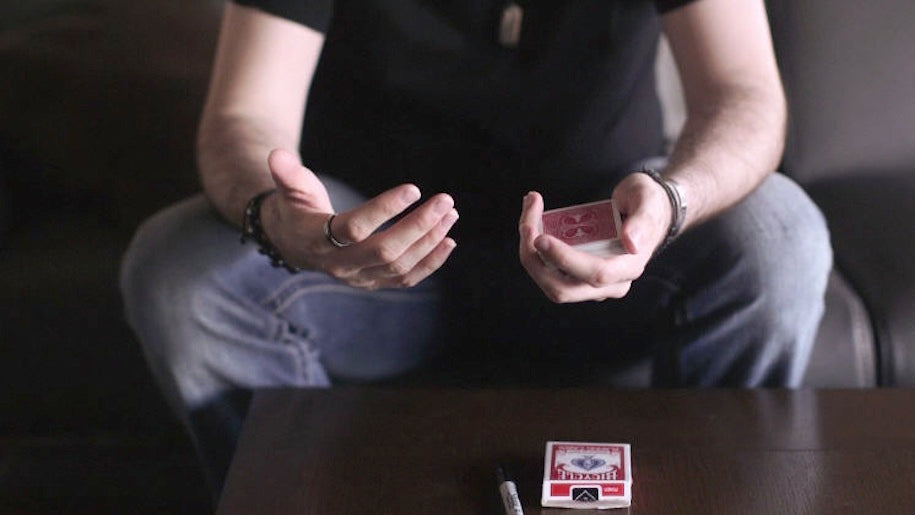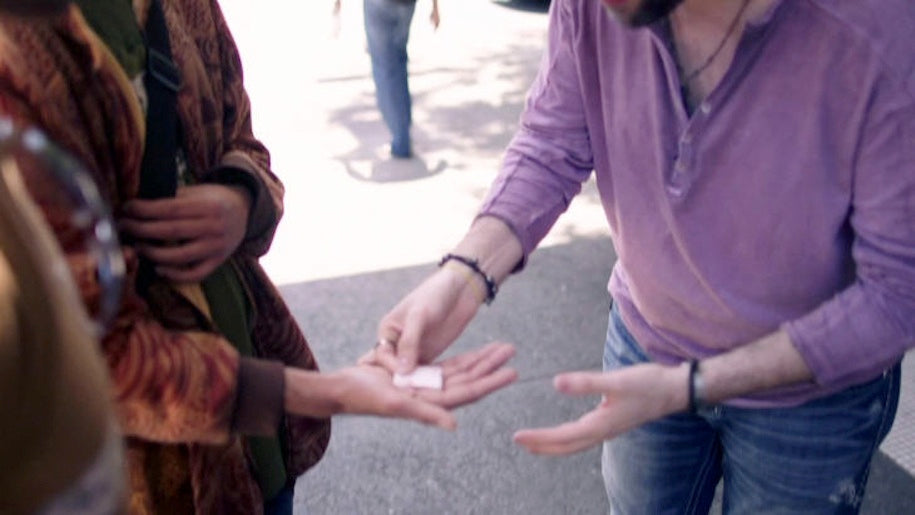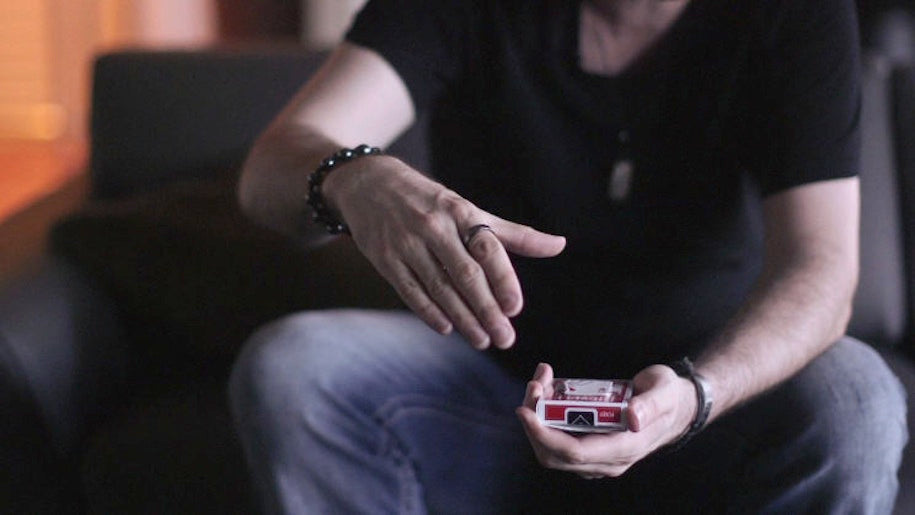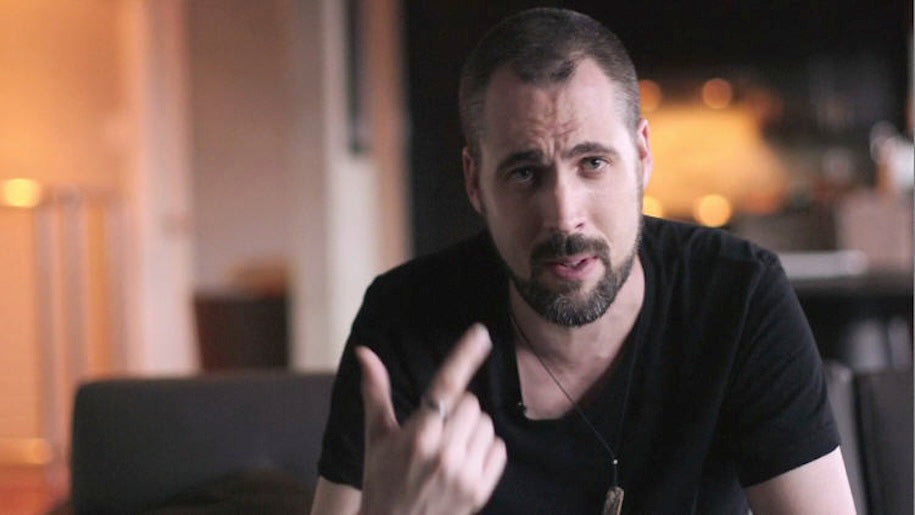 Aftershock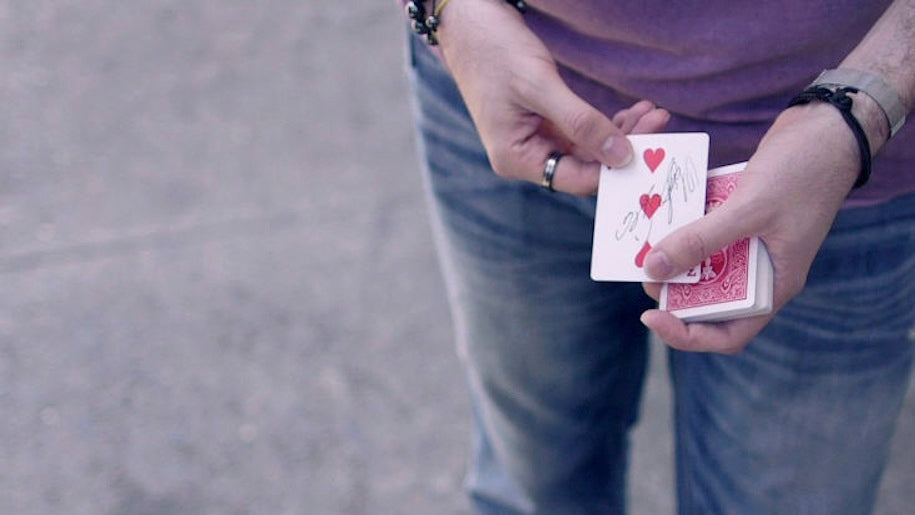 Justin Miller re-emerges with power on Ellusionist.
We deliberately included a full length performance so you can see the possibilities of easy banter with the routine.
Justin is the master of this kind of lead in.
The moves are extremely simple in Aftershock but the impact plays BIG. A torn, signed playing card restores itself in a FLASH. It happens so quickly that often you will get stunned silence until the trick sinks in.
Add Aftershock to your repertoire.
It will pay for itself with a million reactions.
Easy set up
Can be performed surrounded
Battle tested in thousands of live performances
The move is meant to be performed with ALL EYES ON YOUR HANDS
This product is rated 5.0 of 5.0 stars.
It has received 56 reviews.
Aftershock review!!!
I loved the explanation on this wonderful effect and thought it was easy to perform with practice. You must practice, practice and more practice and you will be very happy with the results.
Nice!
Reactions are always great! A bit if slight of hand will let you use a double pull.. great trick.
Another justin hit
I usually wait until i have done the routine several times before reviewing. I guessed the method but supporting a teacher/magician like justin is worth it. Money is well spent when your spectator is seriously stuck for 3 seconds and has no idea was just happened. Awesome routine.
Simple But Effective!
I love JM. He's such an amazing performer and he teaches this effect so well that anyone can perform it with practice. The method is simple but incredibly effective and the reactions are great. It's not one of those effects that's going to garner a huge immediate reaction, it's more subtle, as people's minds melt as they try to grasp what happened.
Summary
After a few years of leaving the art alone I decided to get back in because of Justin Miller's work. I have purchased several of his instructional videos now and have to say his work with this effect is outstanding. There are a few subtleties that would allow this to be done with next to no setup, so keep that in mind after you purchase this. I look forward to more.
Summary
straight forward, simple.....amazing.....it's always the simple ones that seem to amaze the most :)
Summary
One Word... WOW! This trick is incredible. Hard hitting, Visual, Mind Blowing, and Simple to Perform. I must admit, it is an off beat effect where the audience sometimes do not know how to respond so you may not be satisfied with the reaction, but trust me, they will respond later, hence the name Aftershock. This is a must have in any repertoire. Buy this now!
Summary
Great trick highly recommended. The gimmick is really easy.
I get GREAT REACTIONS FROM THIS!!!!
Summary
AMAZING!!! just hands down amazing trick, and for the price... you cannot get anything better! :)LOVE IT!
Summary
Okay!!! Damn best trick ever! Really surprises and amazes people and its not slow or boring to watch! It'll leave a memory I guess you can say and for the price... You cannot get anything better!