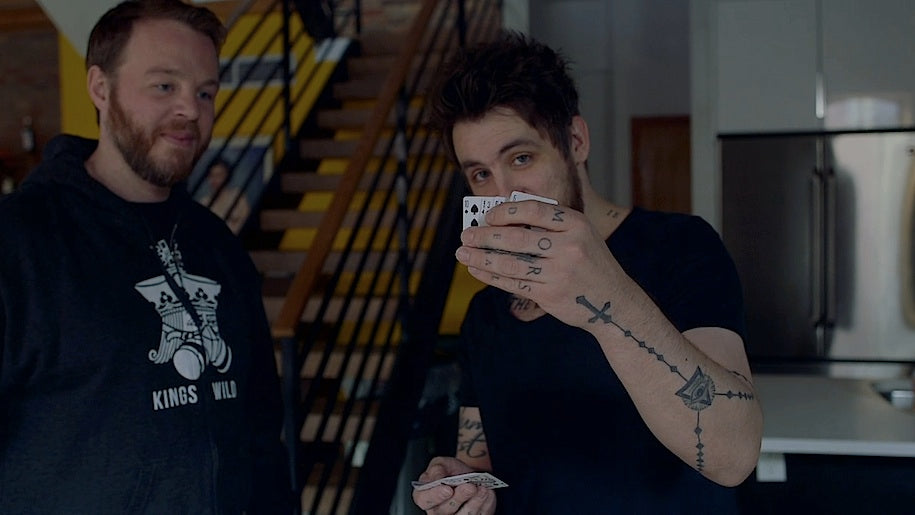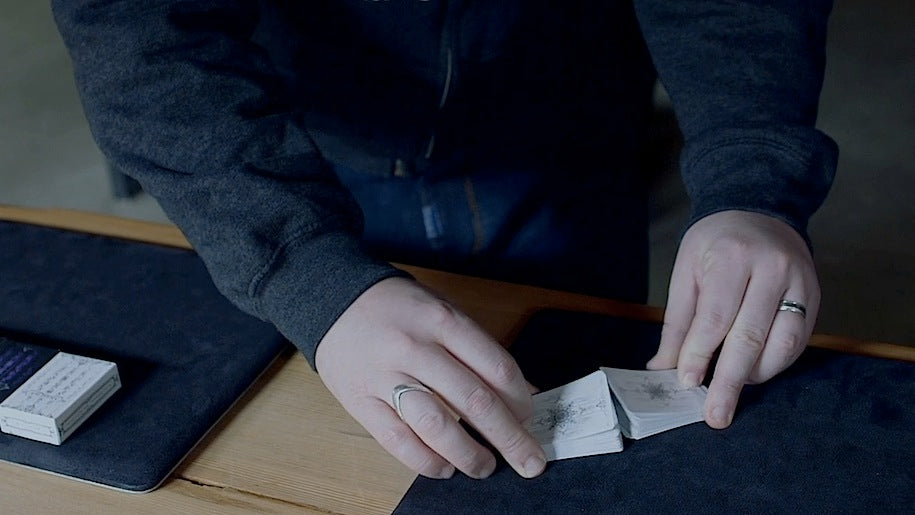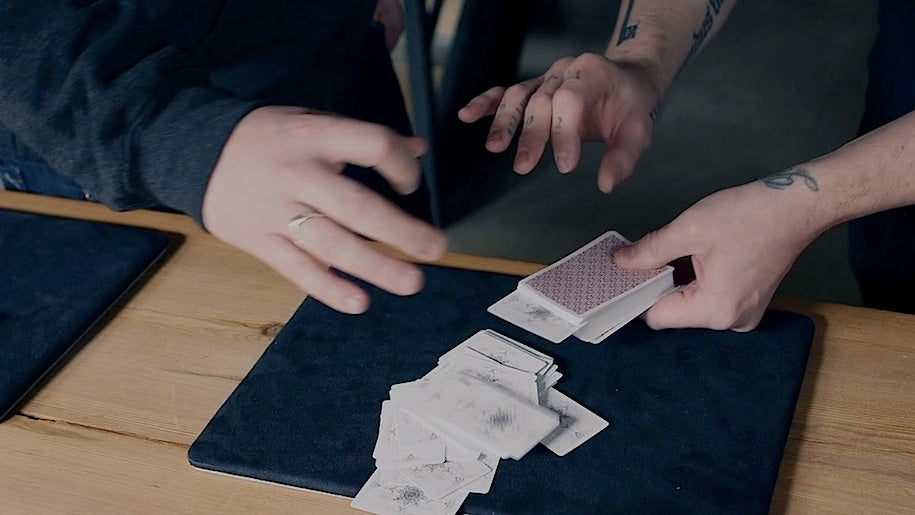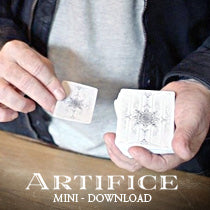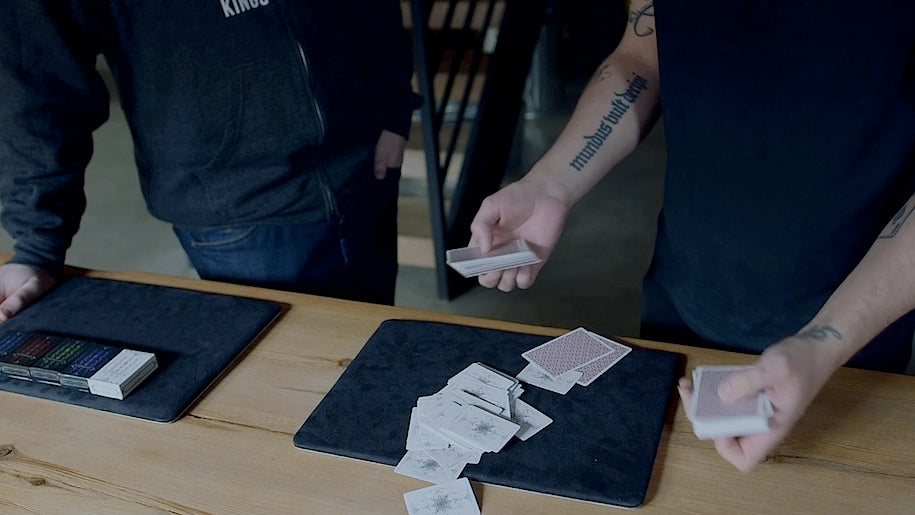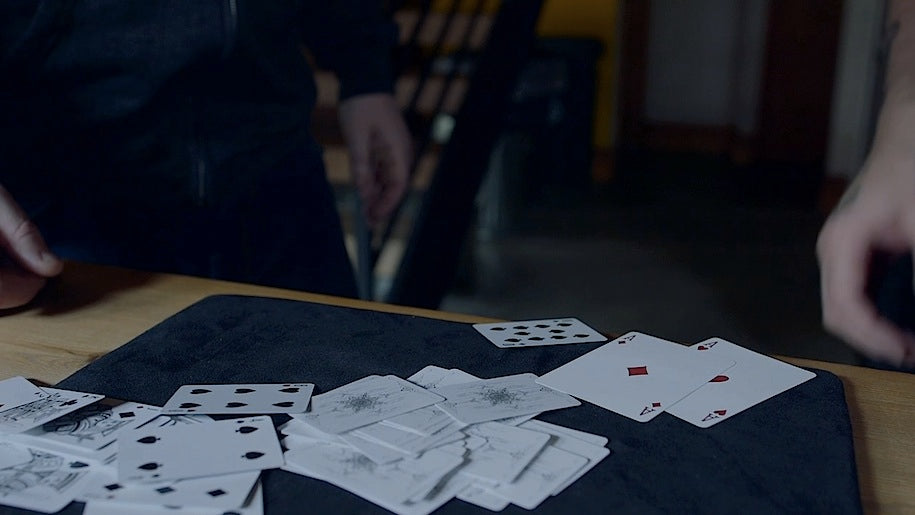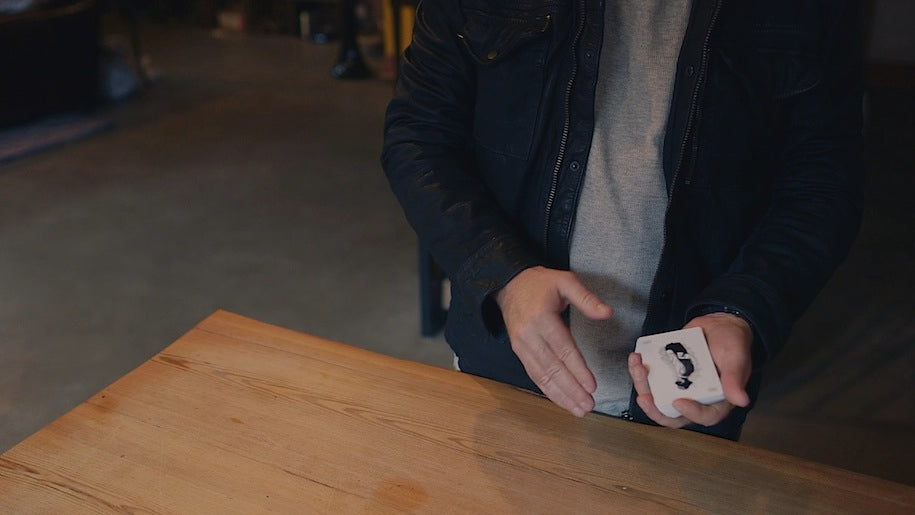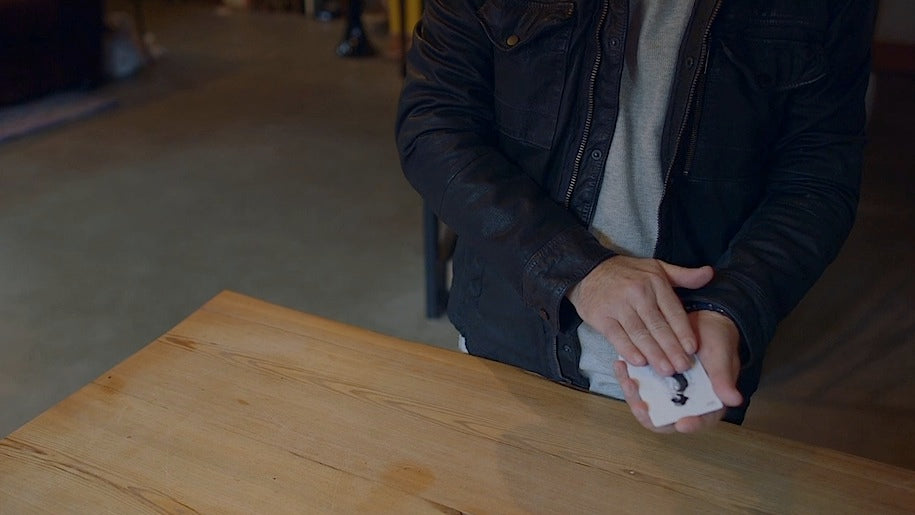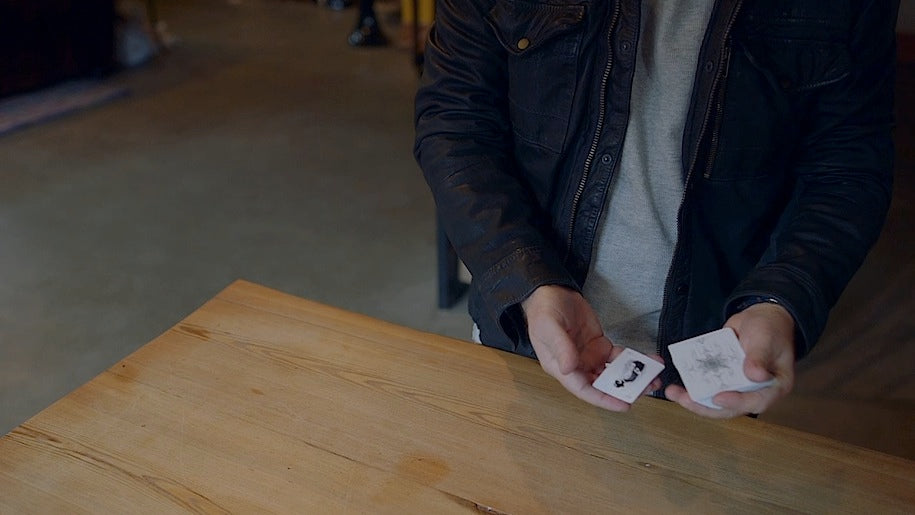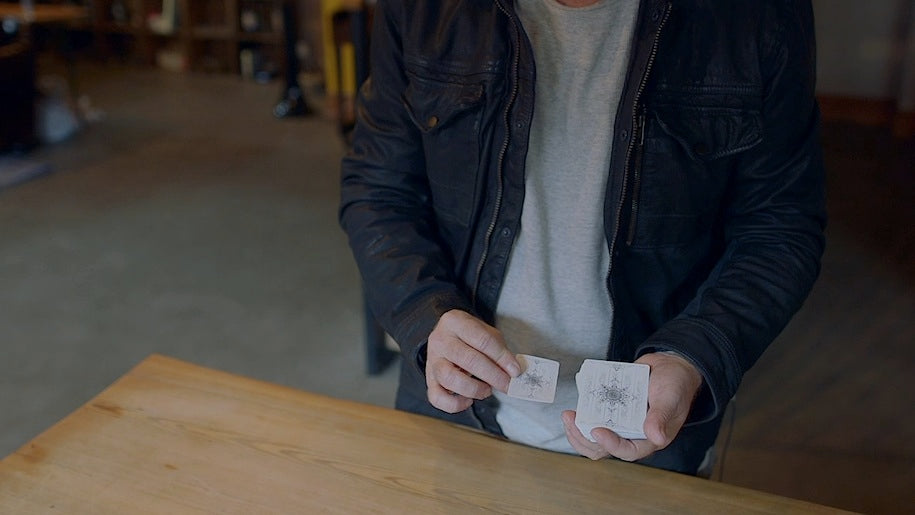 Mini Deck Tricks Download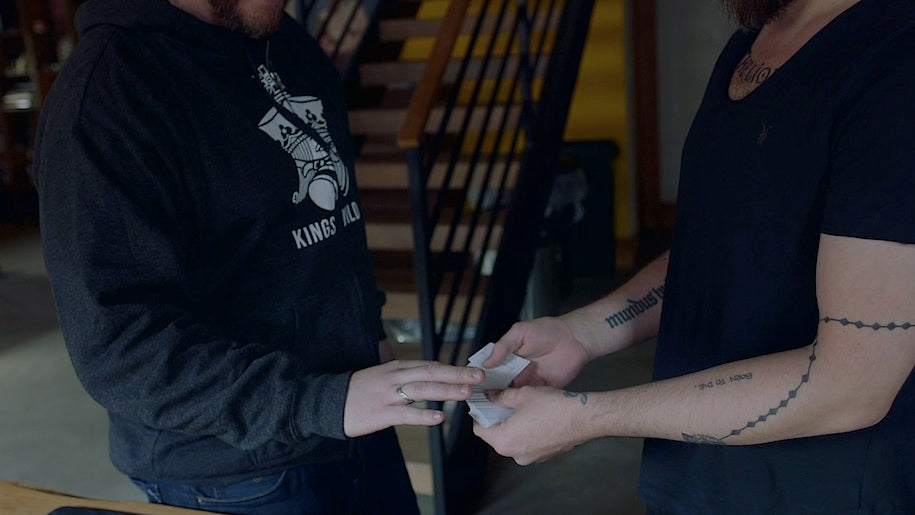 You will need MINI decks for this download
We created this download as a type of inspiration, to show you just some of the things possible with the mini deck. However - you're only limited by your imagination as to how you incorporate the Artifice Mini decks into your magic.
This download contains two of our favorite routines with a mini deck - Daniel Madison's 'Card Stab' and Brad Christian's 'HeadShrinker'.

In Card Stab, a card is freely chosen from the mini deck, before being shuffled by the spectator. The cards are then dribbled from a height, and a standard deck sharply riffled in the cascade of falling cards. When the cards stop falling, a single mini-card is seen protruding from the deck. It's removed - and found to be the selected card, trapped between two aces in the middle of the deck.

With HeadShrinker, Brad Christian teaches how to take a single, selected card and shrink it down to half its size with just the wave of the hand. This single effect absolutely stuns spectators, as it's so unexpected, and a 'mini deck' is not something most laymen will know even exists.

This product is rated 4.3 of 5.0 stars.
It has received 3 reviews.
Summary
So, so versatile. I love making routines with them. Truly beautiful.
Summary
Some really cool tricks, Daniel and Adam really did a good job with inventing a cool trick or two, and people scream when I do the shrinking of a card BEFORE THEIR EYES thanks Daniel, Adam, and Ellusionist!
Summary
The download is short and to the point. Most of the stuff is easy to do and is more like filler space then actual tricks. However, if your new to mini decks this download will help. I got mine free with the mini deck bundle and think it is great at that price. Even for $7 the download is a good deal because there are 2 tricks that I really like. $7 for two tricks is a steal and then the rest is just extra food for thought. The real value of the download is that it gets you thinking about using mini decks and doing all new magic. I would have given the download 5 stars, but there really is a lot of filler material and a few of the parts are just DM and Adam goofing around.
All in all it is a good purchase and if you get it free by buying the mini bundle then it is a great bonus.