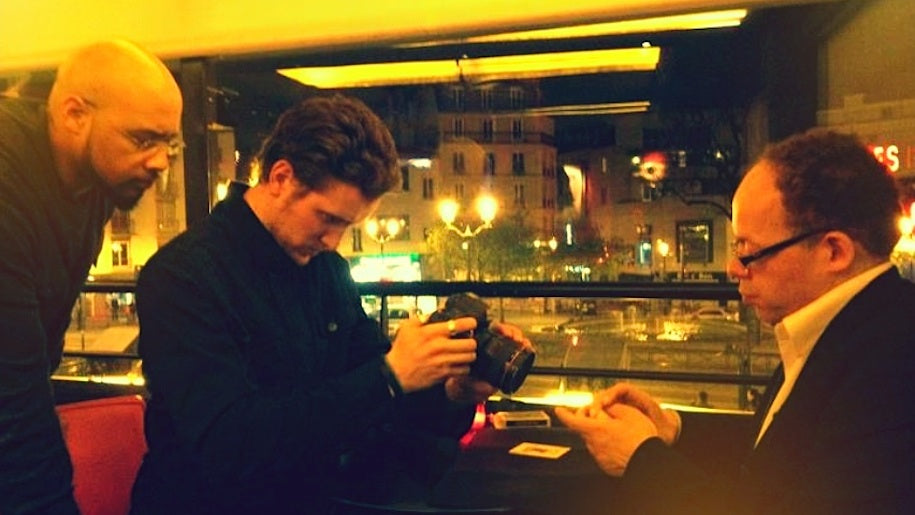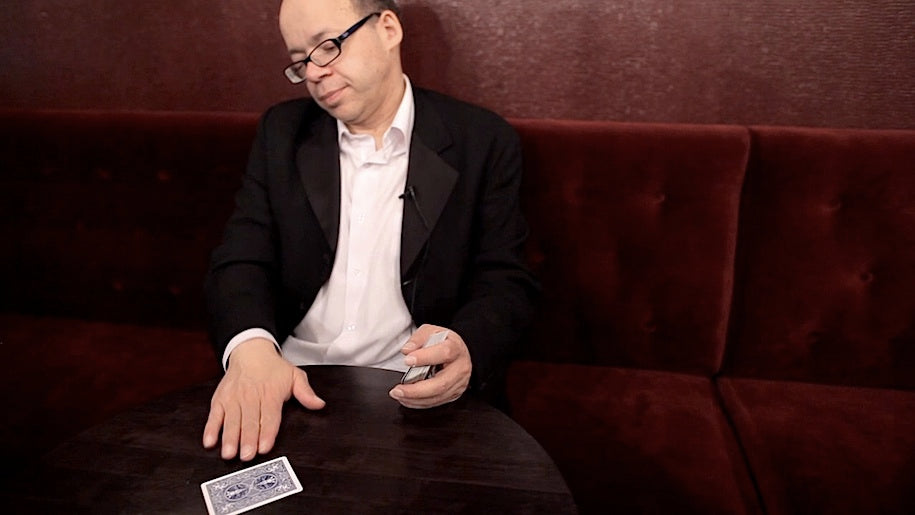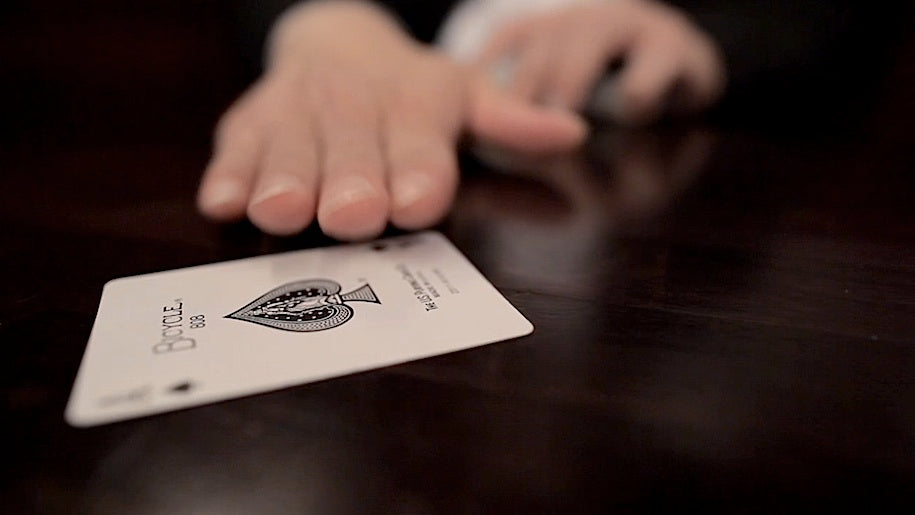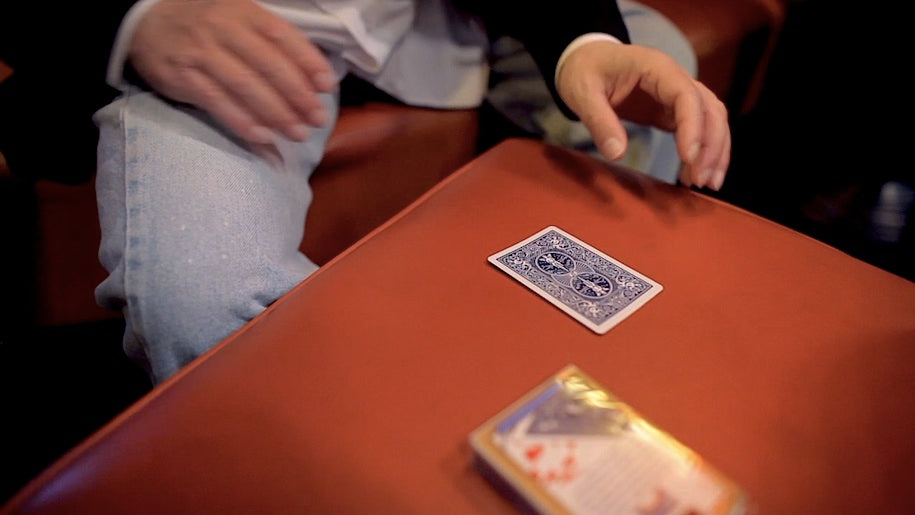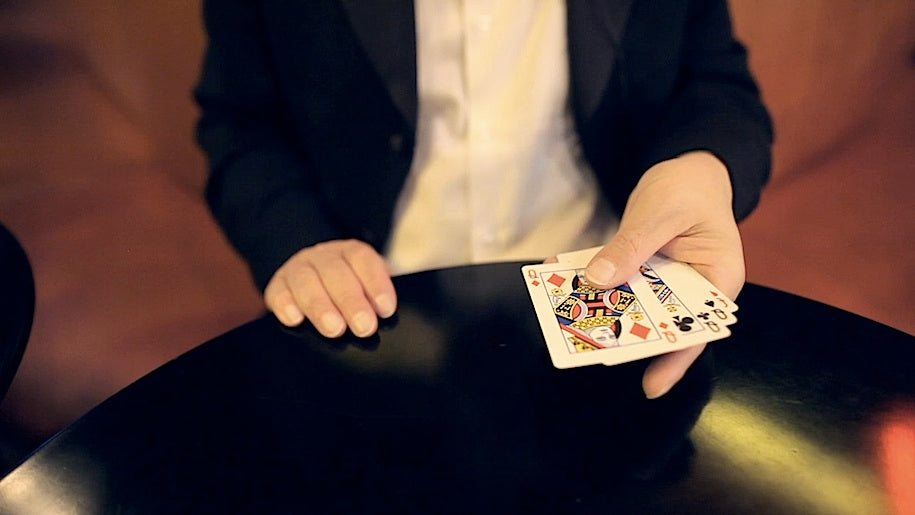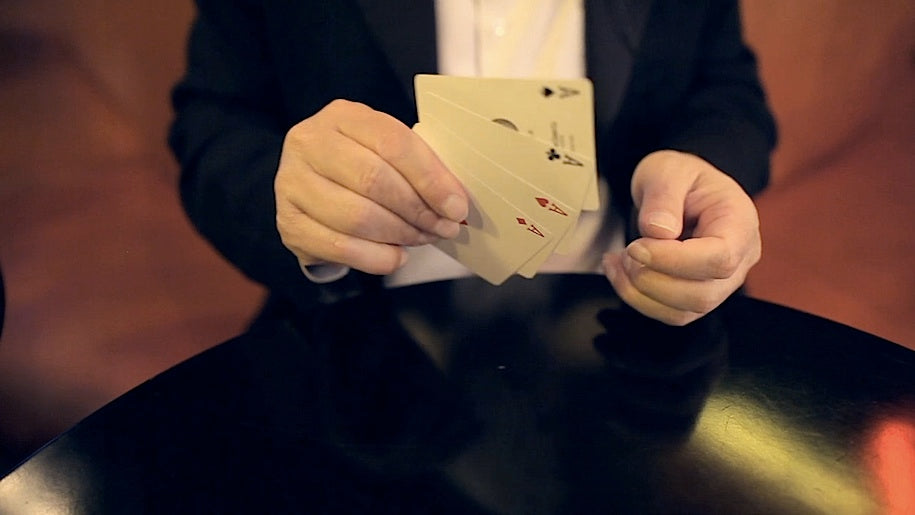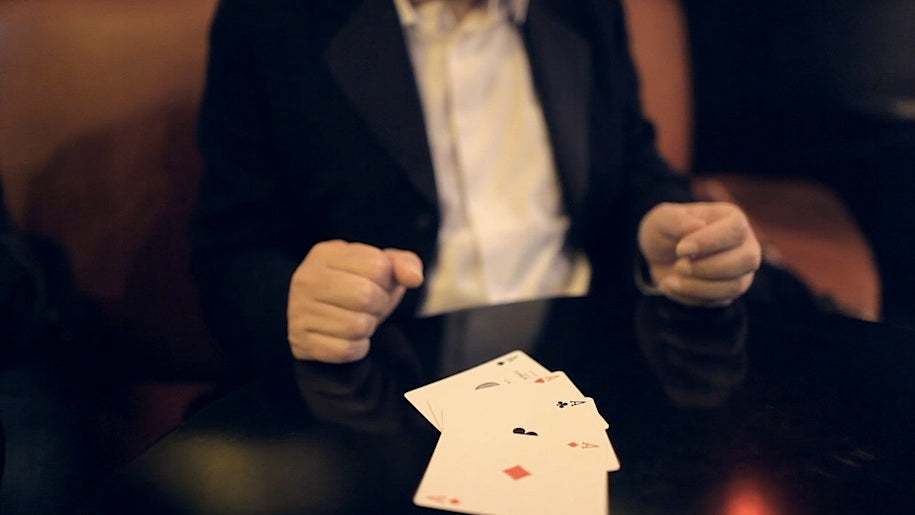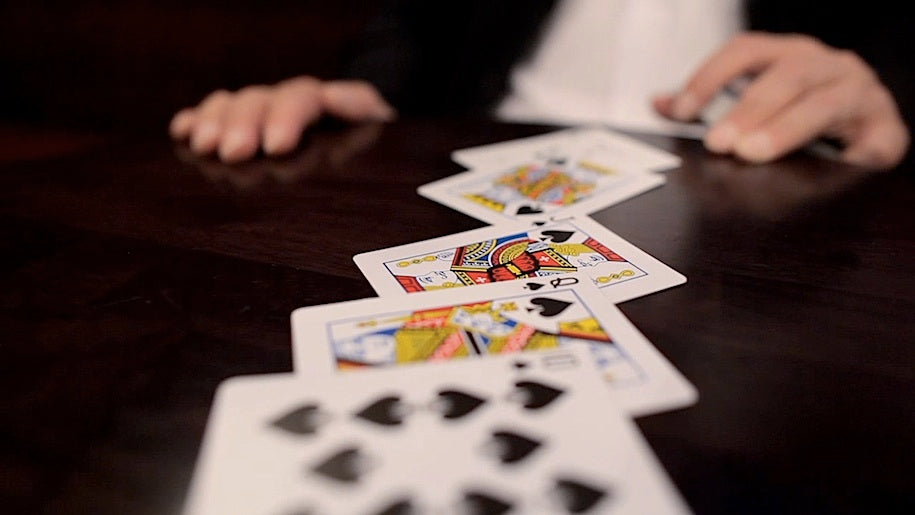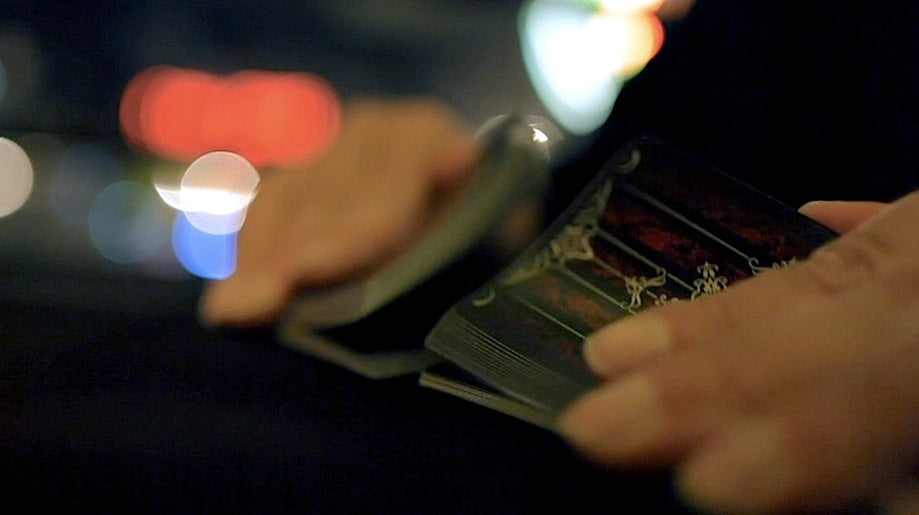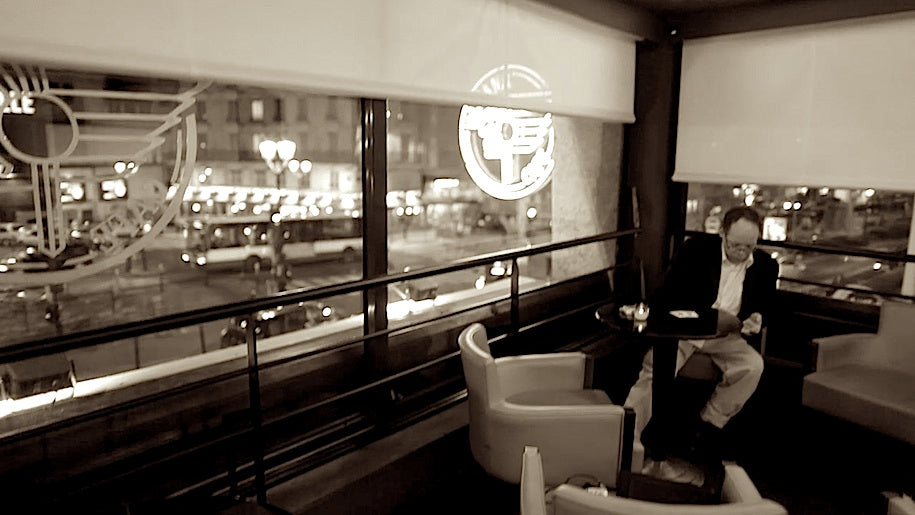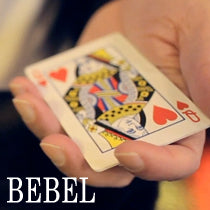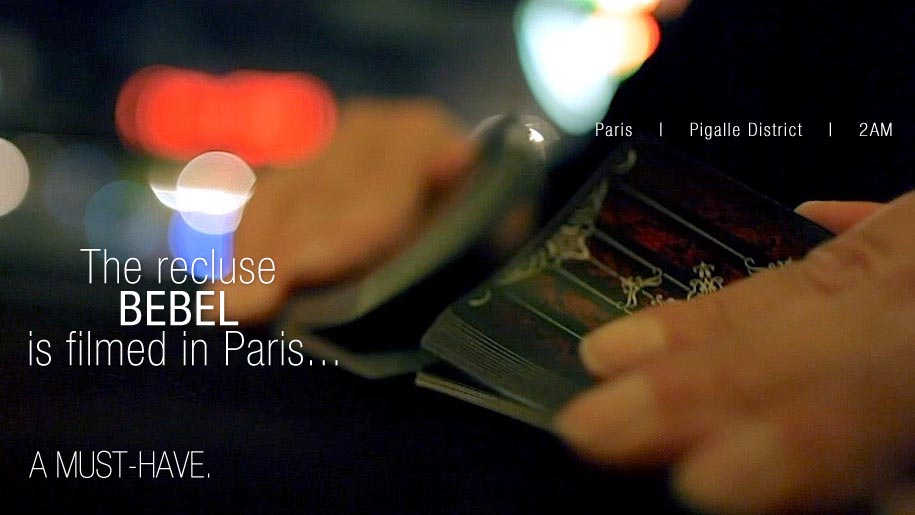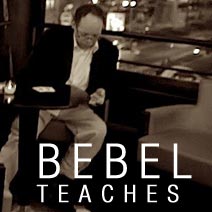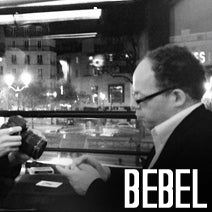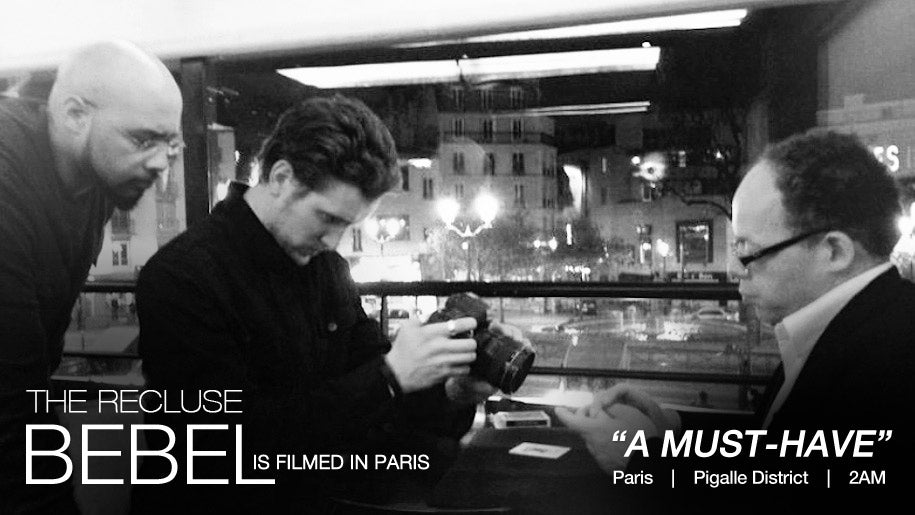 Bebel - An Underground Legend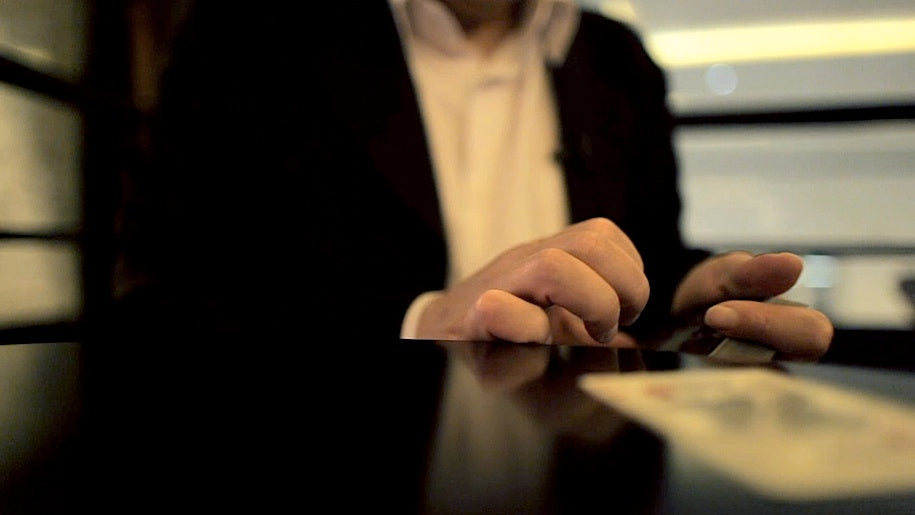 1:46am.
A small coffee shop in the Pigalle district of Paris, France. An unassuming gentleman sits nursing an espresso, a cane by his side. His fingers turning a single card over and over again in his palm.
Face up, Face down. Face up, Face down.
With each subsequent turn the card changes. 6 of Hearts. Ace of Spades. Queen of Diamonds. 3 of Clubs. This single card never goes out of view, and never repeats the same value as it turns over.
This is the man we're here to meet.
This is our introduction to Bebel.
In a rare, intimate, after-midnight session where he allowed our cameras to film, underground legend Bebel teaches three utility moves that are as magical and flawless as un-gimmicked card work can get.
Bebel demonstrates his techniques for both tabled and in-the-hand changes, all of which can be revealed instantly as an effect within themselves, or slipped into existing effects - replacing the over-handling of cards inherent in many routines.
Utility #1
An in-the-hands change of a single card or entire packet. The cards are displayed face up in the hand. In a fleeting squaring motion, the cards are instantly changed and can be displayed cleanly, or set down to be revealed in due course. |
Utility #2
The change of a single, tabled card - changed after placement under a small object, or in the action of being pushed forward to the spectator. This effect is worth the price of the download alone.
Utility #3
A tabled change of a single card or entire packet. The cards may be displayed on the table, checked by the performer, then re-tabled and shown to have change. A devious move with big pay-offs for Texas Hold'em players.
Whilst the small amount of speaking in this tutorial is in French, every effect is taught slowly, in detail, from multiple angles and is easy enough for any non-French speaker to pick up in minutes. This is a unique chance to learn truly impressive magic,
taught by a genius in his field.
This product is rated 4.7 of 5.0 stars.
It has received 26 reviews.
Bebel is Amazinf!
Great video of one of the most creative and skilled out there. Some things obtainable other things probably not if you aren't practicing a ton. Highly recommended!
BuY THIS, YOU WILL NOT RETREAT
Simply one of the best sleights videos in magic
Summary
Was nervous at first. Only nine minutes of video and first three and a half are preview. Bebel also does not speak english.... But, then came the sleights. BOOM. amazing for a table card guy like myself. Easily learned because taught in simple UNSPOKEN manner. Truly some great moves taught well in a great atmosphere.
Summary
I was slightly apprehensive about there being no speech however all of the sleights are done slowly and clearly so that it is easy to follow. Only problem is that these have to be done at a table and I tend to stand up when I perform.
Summary
Very well executed and performed clean. Great stuff to be inspired from and pick up rather quickly. Requires skills in p*****g and a lot of practice depending on your level.
Summary
Fantastic video, i was really impressed. The moves are quite easy and don't take much ractice while still easily fooling spectators. definantly worth the price, id reccomend it to any magician who doesn't mind some table work
Summary
Just when I thought Bebel was done they release another Bebel video. Just like the last this video is short, sweet and chock full of wonderful, and useful card sleights. While these sleights may not come quickly to you with practice you can achieve miracles with them. The utility #1 is particularly useful for sandwich routines(need I say more). All of these have quickly become useful sleights which you REALLY can immediately add to your routines and tricks.However what is more valuable than adding them to your tricks or routines is that they give you the ability to create your own tricks and routines. One of the most useful if not the most useful nine minute tutorials out there. Bebel performs true magic once more. 5/5*s
Summary
I was a bit nervous knowing that there was no verbal instruction, but after i started watching the moves I was at ease. Bebel does things very slowly, and hits each part of the move from different angles.
Summary
The most amazing utility moves of all time. Surprisingly they are not that angle sensitive. I'm shocked they are not making us pay more for it. I use these every day
Summary
Magic is greatest when simple and these moves are a perfect example. All i can think about is how can i add these moves into my own set. Very simple to learn and def effective. We need more of "Bebel"