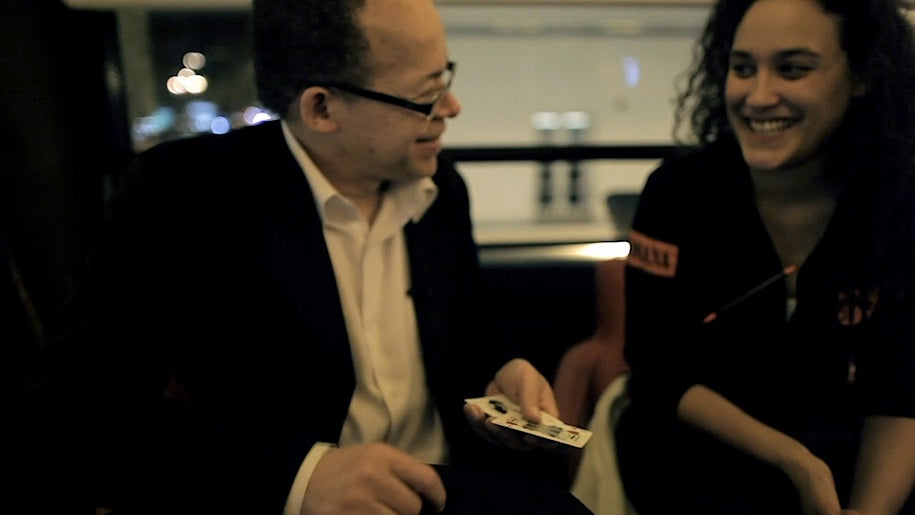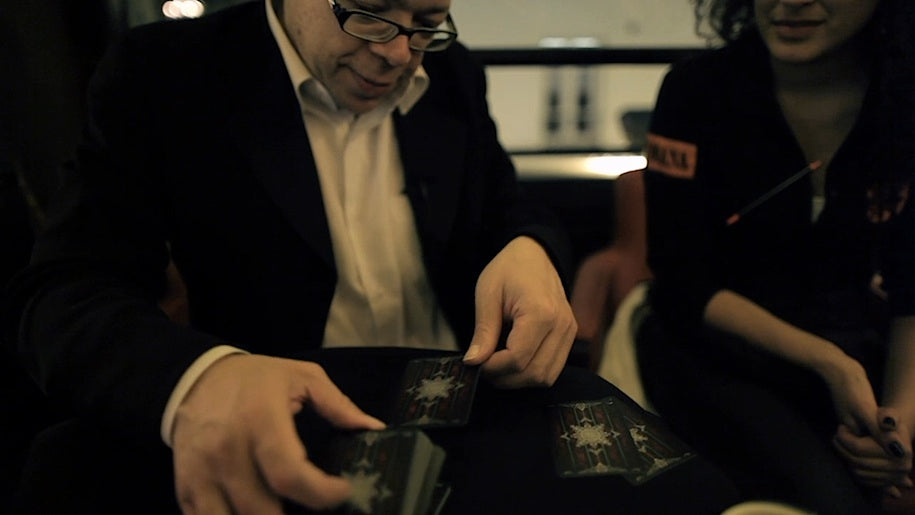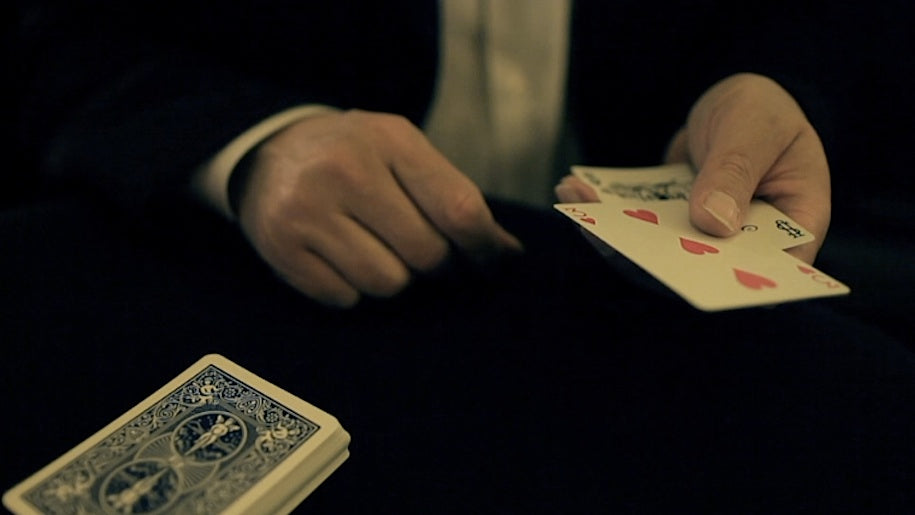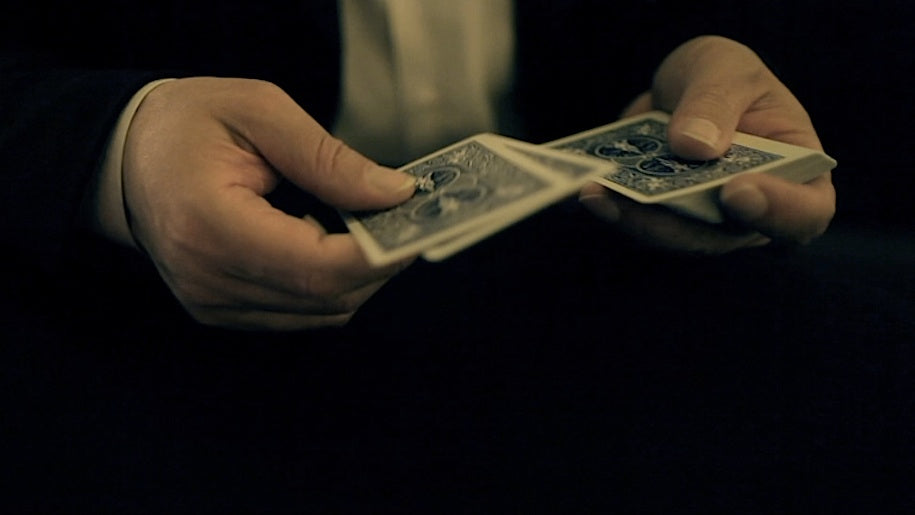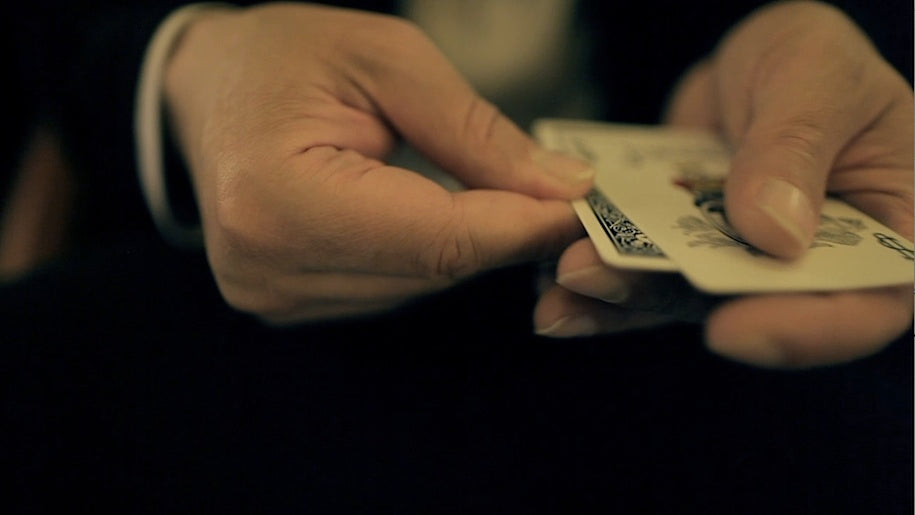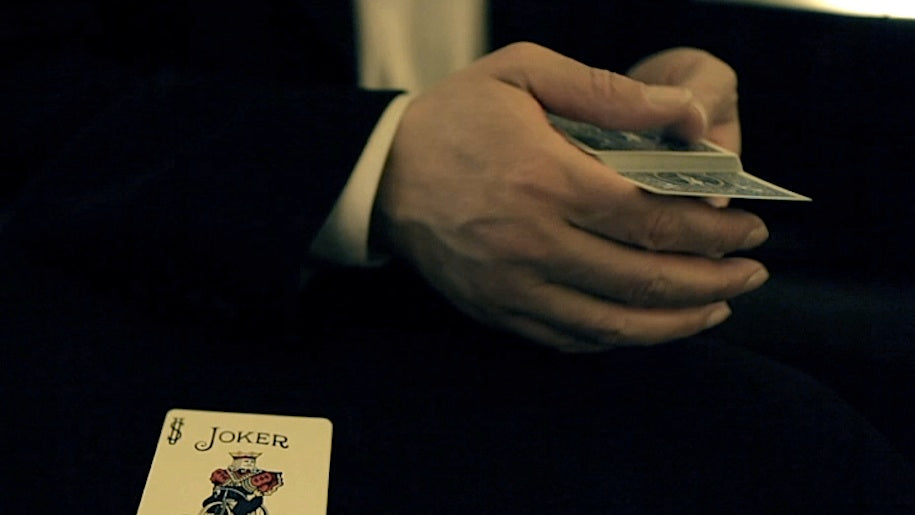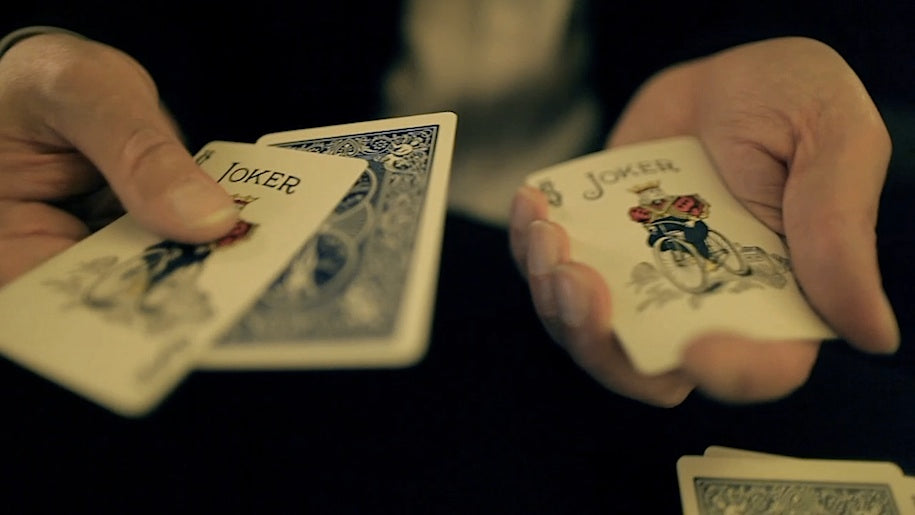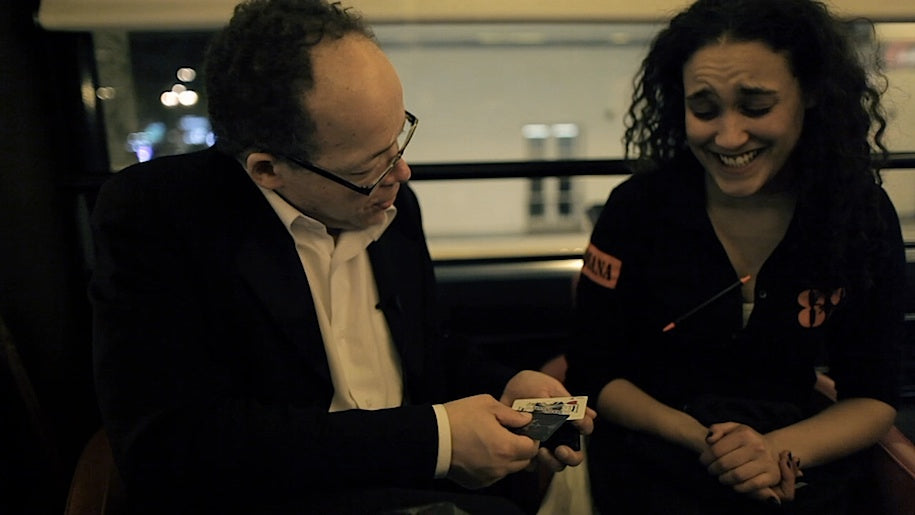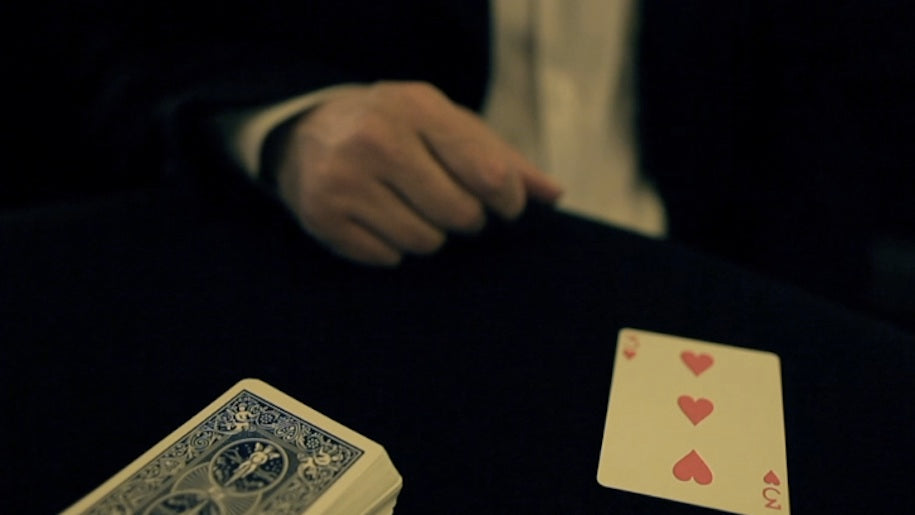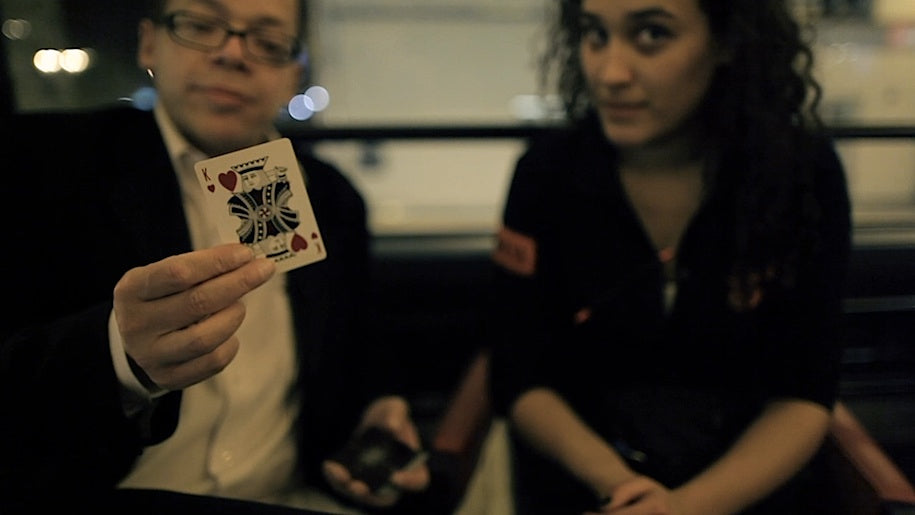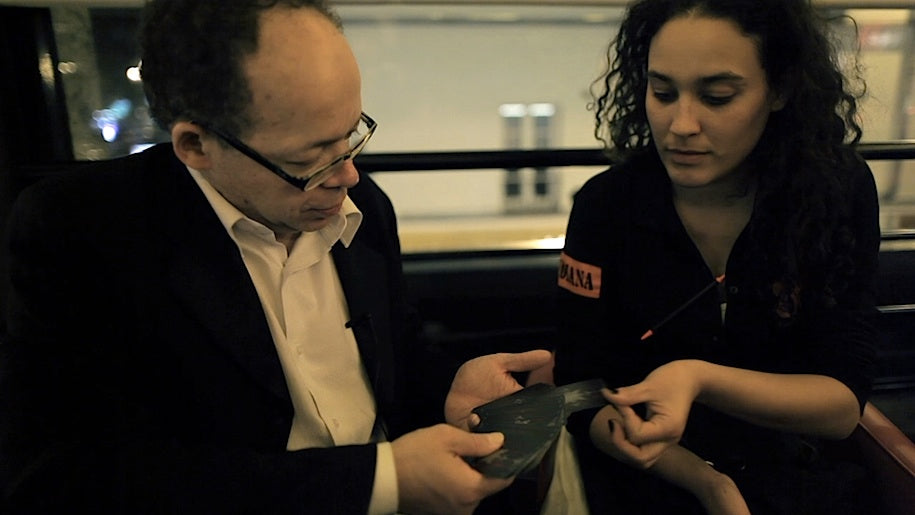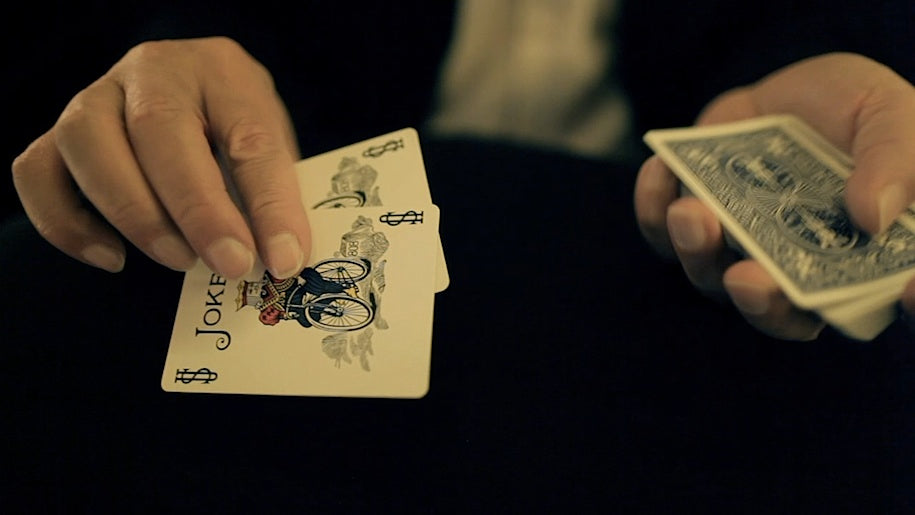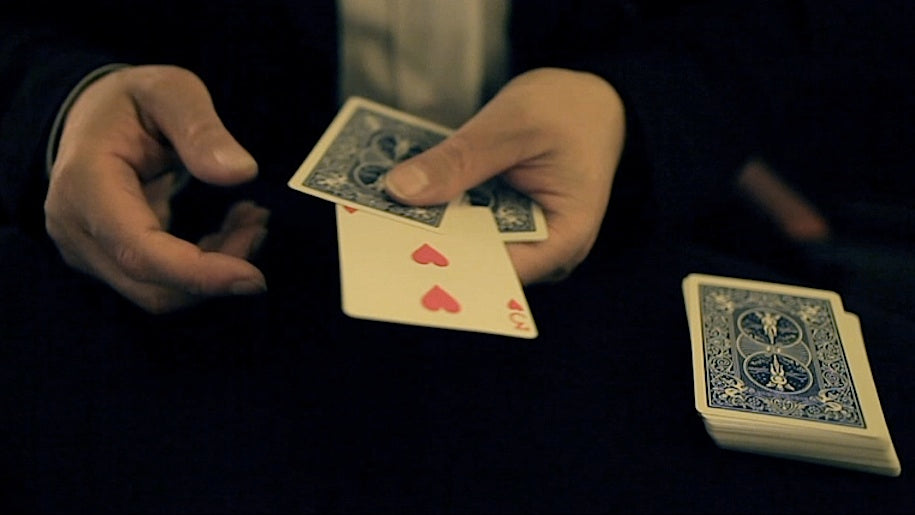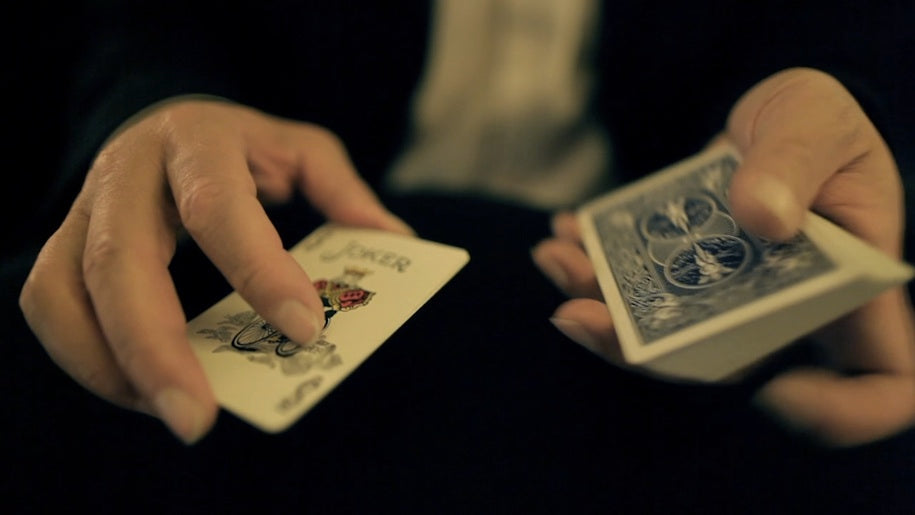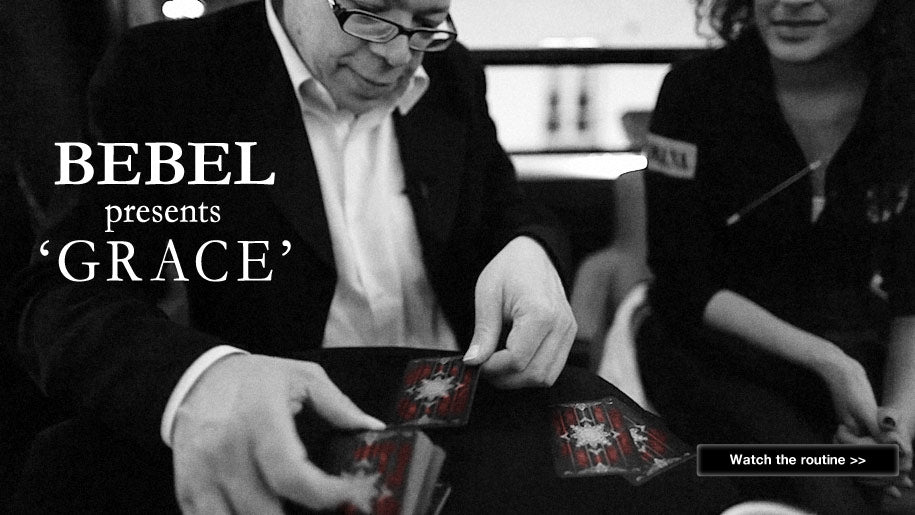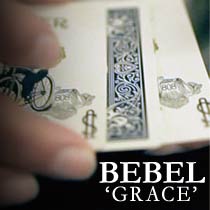 Bebel Presents - Grace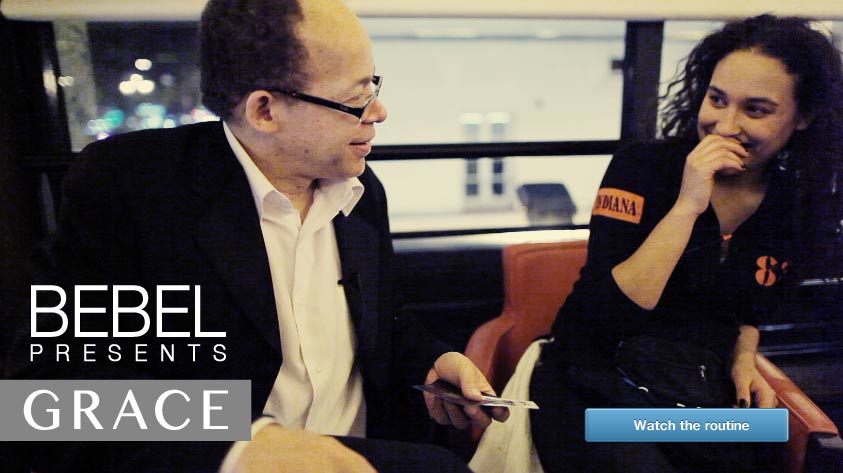 There is no question,
Bebel is a master card handler.
His moves are smooth, elegant, and deceptive. His effects are crystal clear and that is what makes him one of
the most sought out underground card magicians alive today.
It is very rare to have a master like Bebel teaching one of his personal prized routines. It simply doesn't happen. When we managed to sit down with him and have him share some of his stunning style of card magic.
We were blown away.
If you are looking for something easy to add to your repertoire this is NOT for you.
What you are about to learn is the real work. This is the material, the moves, and the approach that makes master magicians.
Be warned, this is NOT just a card trick, it is a masterpiece! The teaching is done silently and slowly. Only those that
want to be the best
should learn this material from Bebel.
You will see some of the most
amazing sleight of hand done in extreme slow motion.
Many of these moves have never been taught like this before. You will see every moment of the handling up close and slowly.
You will learn from the best, you don't have to worry about learning from inexperienced magicians, Bebel is top notch.
No pipe dreams, this is real material, meant for the real world, from a man who works in the most difficult situations.
Learn Grace today.
This product is rated 4.9 of 5.0 stars.
It has received 39 reviews.
Summary
What a fantastic download! the trailer is impressive, ive been into magic a little while, so had an idea of how he did certain things, but when i saw the tutorial there were many more sleights than i realised and they are beautiful and well taught.
think this is good for experienced magicians and beginners because for the experienced, a great routine. and for plenty to get your teeth stuck into. only negative for me was the camera work which was ok but at times very bad focus and could have done with a few more angles, but not bad enough to lose a star. 5 stars! excellent video. working hard to perfect it. bebel is a legend.
Summary
This routine is the bomb. Excellent even for someone newer to card mechanics/magic. The only thing I do differently to add to the effect is that I will have them sign the card too. I am definitely happy with this. Bebel is amazing and does a superb job at teaching and walking you through every little subtlety.
Summary
Now Madison, Miller & Webber are my favourite card handlers out there but Bebel is by far the most beautiful. If others leave you in awe this production will leave you breathless. By far my favourite routine ever and although it will take you a bit it is just fantastic.
This is the reason I love magic.
Summary
Bebel was my inspiration to card magic and I am really happy to have learnt one of his prized tricks. Grace requires a lot of practice but it is really worth it!!
Summary
This trick is amazing. But won't come quick. It will take a while to master this, but if you have watched the trailer then you'll know its well worth it. 10/10 for sure. A good challenge and just a great trick overall. Definitely give this one a go.
Summary
very nice effect! this does require practice but it is defiantly worth it. It can even be done signed. Besides its awesomeness it is for intermediate-advanced magicians. there are some very creative sleights that need to have mature hands on them. Again I really recommend this effect to those who want a real impromtu worker that can do wonders for their reputation. The video is short and silent so practice the right way and ofcourse don't perform until you have it up to Bebel's speed. 5 stars
Summary
Bebel Presents- Grace is what can happen if you take the time to truly be dedicated to sleight of hand.This trick is amazing even to those who have been performing sleight of hand for years.You can truly see why he is an underground legend.Although the moves in this are difficult to some you can expect them to be so because true magic like this naturally takes practice. Although this is just a singe trick, there are sleights here that you can take away immediately and add to your repertoire. Bebel Presents- Grace is now without a doubt THE sandwich routine. With enough practice you too can perform the real magic that is Bebel Presents-Grace. 5/5*s
Summary
Wonderfull, absolutely wonderfull. This trick has such a great effect and reactions are priceless. I would fully recomend this trick. The trick is simple and the video easy to follow, but don't be fooled, this is not a trick you can perform straight away. I practised a month before I showed it to anyone. Buy it, buy it now.
Summary
It's easy to appreciate the 2 demonstrations before the actual lesson. Understand the fundamentals of sleight and you should have a decent time with this amazing effect!
Summary
I find myself disappointed by the number of beginners tricks on Ellusionist. There are very few effects for the well seasoned magician. If you find yourself in a similar position, then this is for you. This is an absolutely stellar routine, with kicker after kicker. He also includes a spectator performance which,while in French, is easy to follow and shows you how to pace your routine. If you could follow most of what he was doing, then buy this. That may sound strange, but after you watch this you will understand. If you want to step up your game, this is also a good place to start.