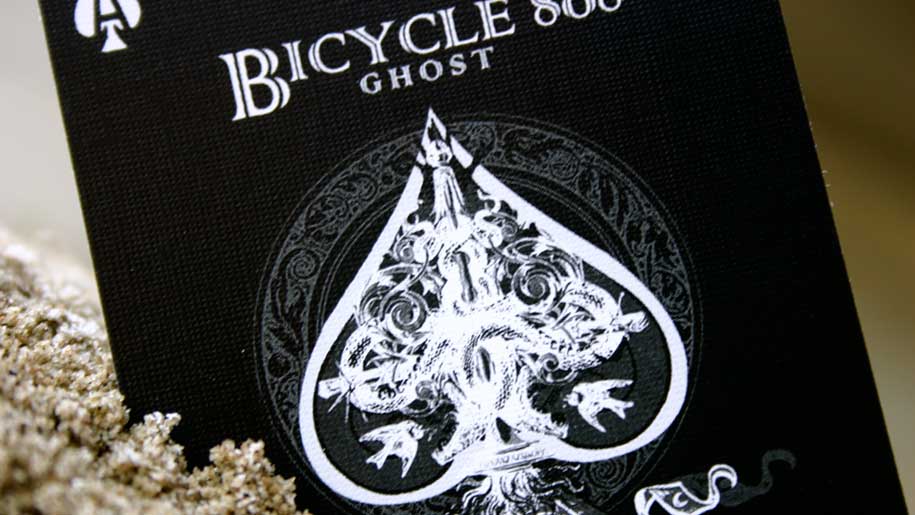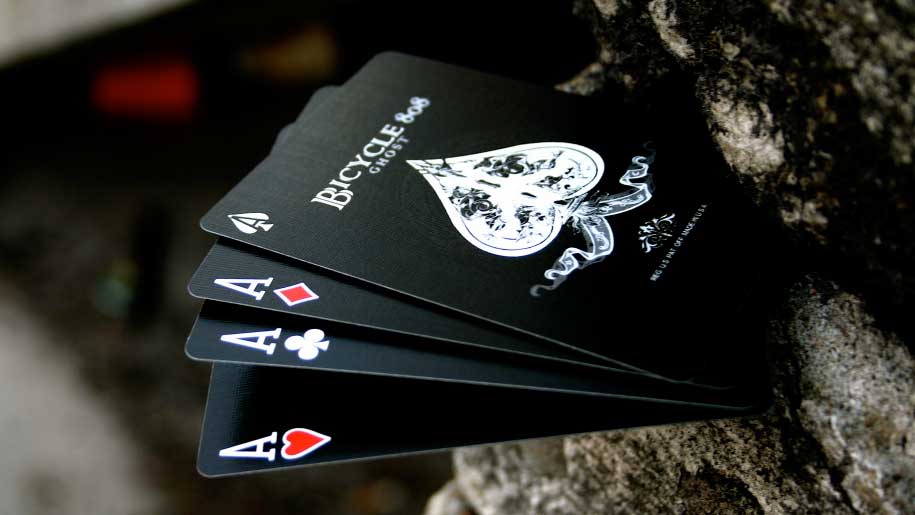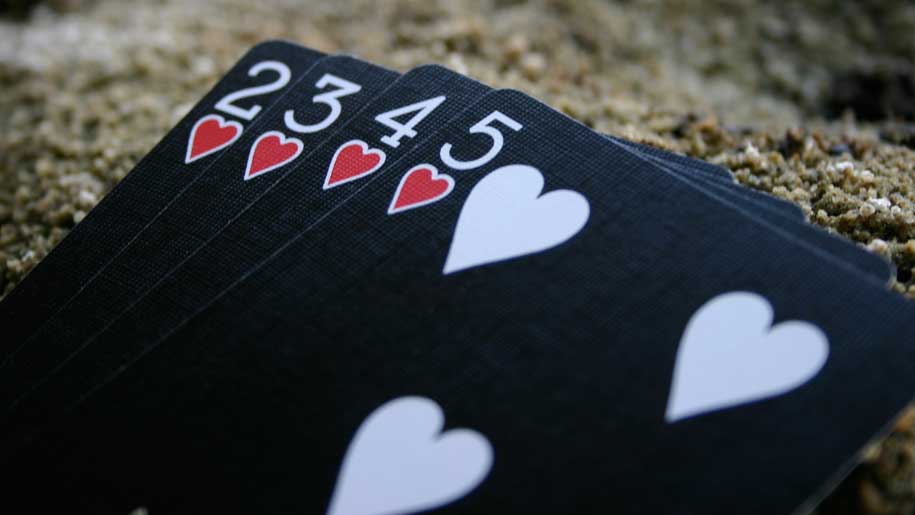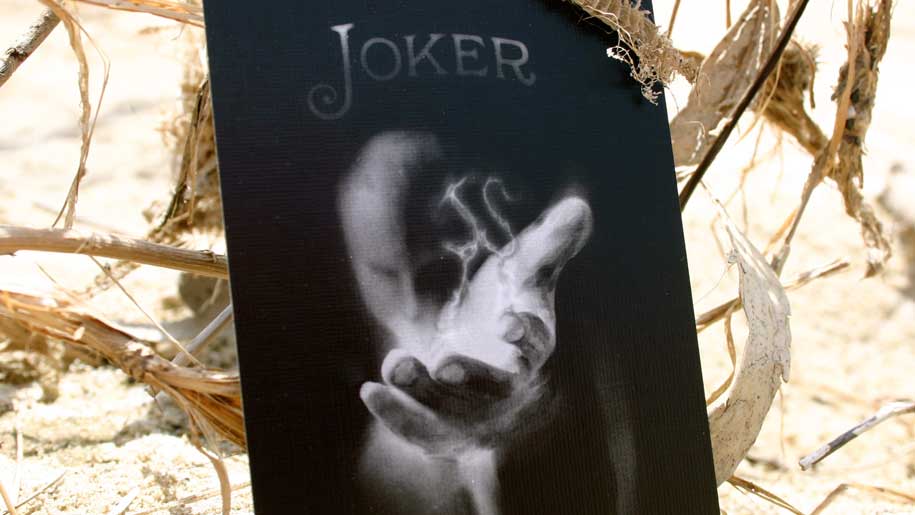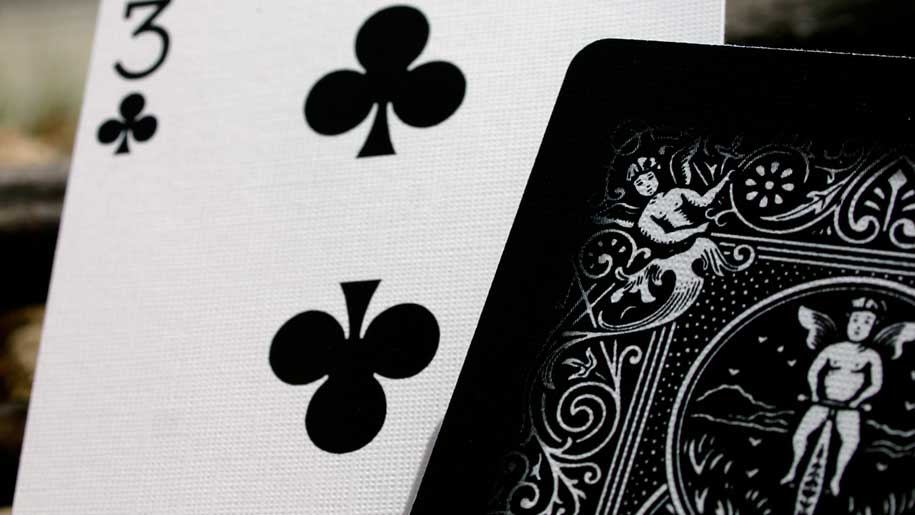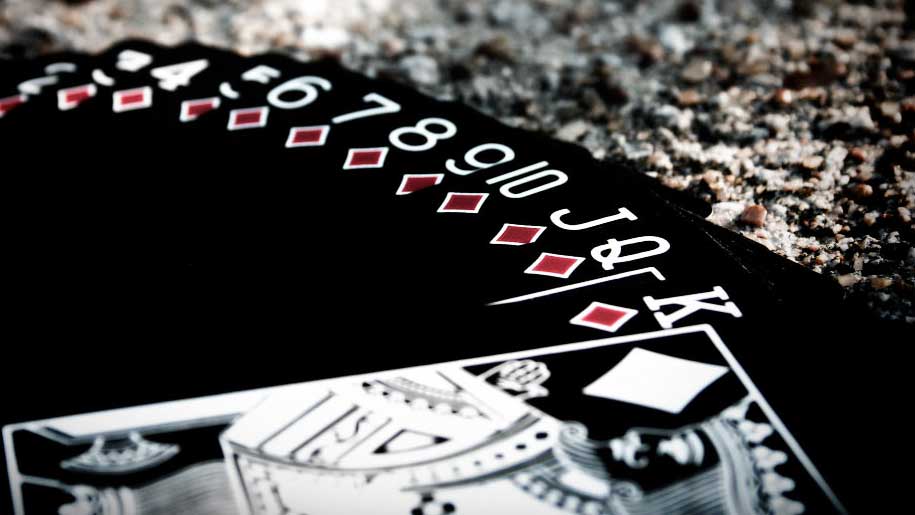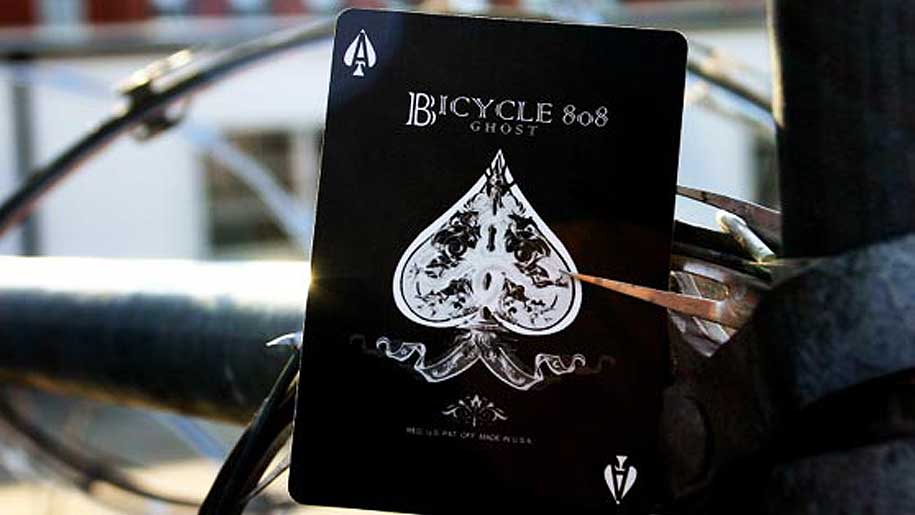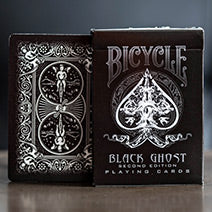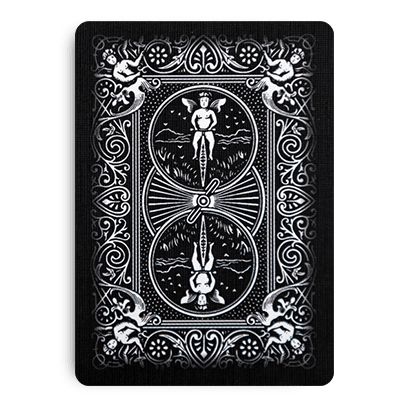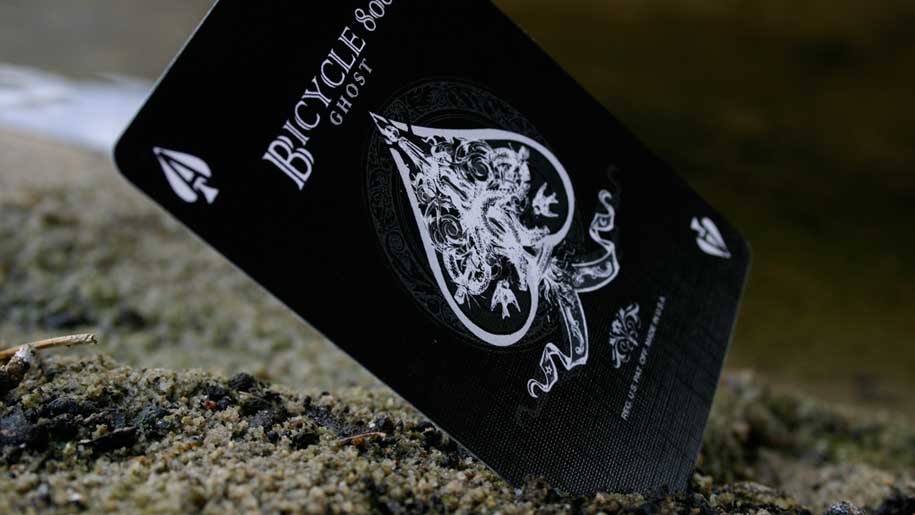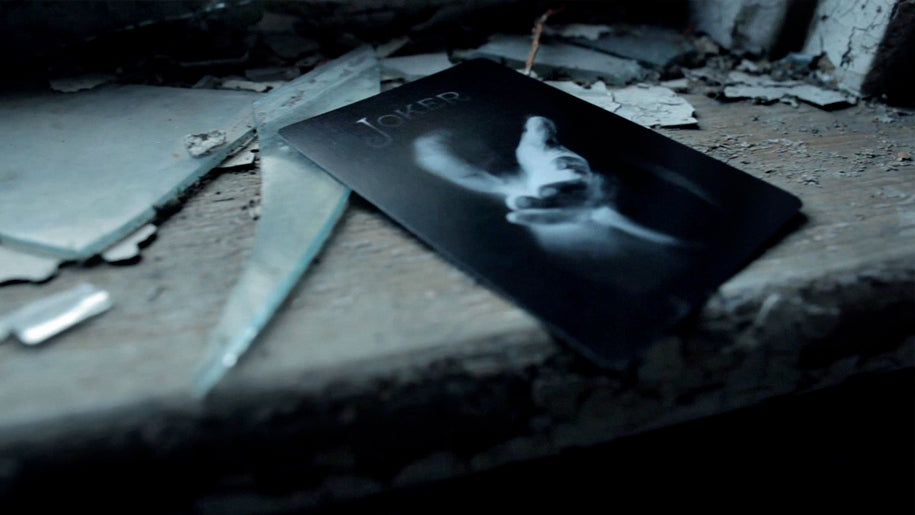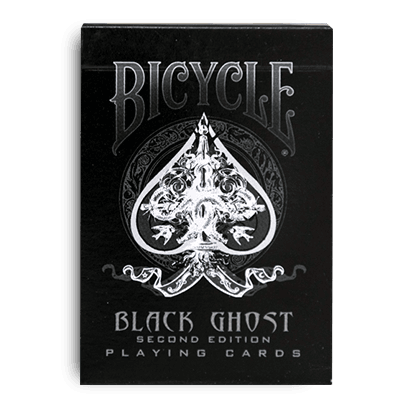 Black Ghost 2nd Edition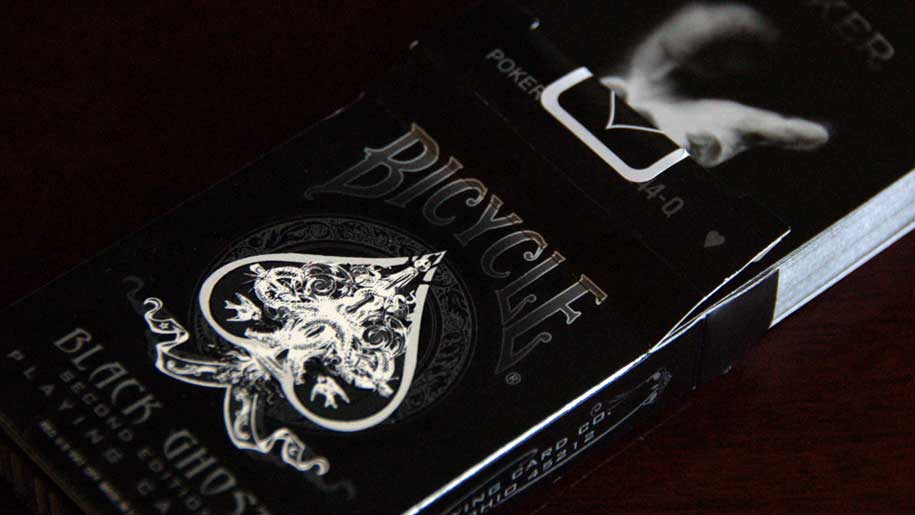 The original Black Ghost deck did not enter the market except by private sale.
It was used by Ellusionist for only for special promotions and given as a gift to professionals such as Banachek, David Blaine, Garcia and others.  The decks easily commanded up to $400 on eBay.

Now, after repeated requests for the Black Ghost (more than any product in Ellusionist history), we are releasing an improved 2nd Edition of the mega-hit deck. Look for beautiful fanning and luxury stock

The Jokers alone are a work of art and contain a Jack of Spades reveal that can be used with a Shapeshifter or Erdnase change.. ..... 
This product is rated 4.7 of 5.0 stars.
It has received 147 reviews.
Black Ghost 2nd Edition
Good quality, feel great and look good.
Great deck
Now I have the White and Black Ghost decks! (V1, Legacy and 2nd edition)
Nice selection.
It's nice to get bicycle cards that they no longer offer on their site. Fast delivery.
Excellent deck
All of the quality and attention to detail you'd expect from a USPCC deck from Ellusionist!
Black Gost
Bought for my kid and he loved it
Good price on a hard to find deck
Great deck to use or collect
The deck is great. Beautifully done, not over the top. The jokers look great and the faces are classic. I really like the feel of the cards as well. You won't be disappointed.
Summary
Absolutely love this deck. Feels great, pips stand out. The deck itself exudes mystery and uniqueness. I just added it into a "Ghost" routine I do and spectators love it. They really believe it's a ghost deck.
Summary
The cards are fantastic. The design is very elegant turn simple. Very fascinating; And I like the black color gives something special to these cards. They are perfect to make the fan and for the shuffle is very pleasant the feeling of the cards to the touch of the fingers.
Summary
I've said it once, I'll say it again, I LOVE THIS DECK!! It was the first one I ever ordered from E! And other than restocking my artifice collection, this will be my primary buy!! They handle like a dream, they are gear for flourishes, spreads, and will last a long time. I used mine for two years before retiring the deck. Almost time to restock!