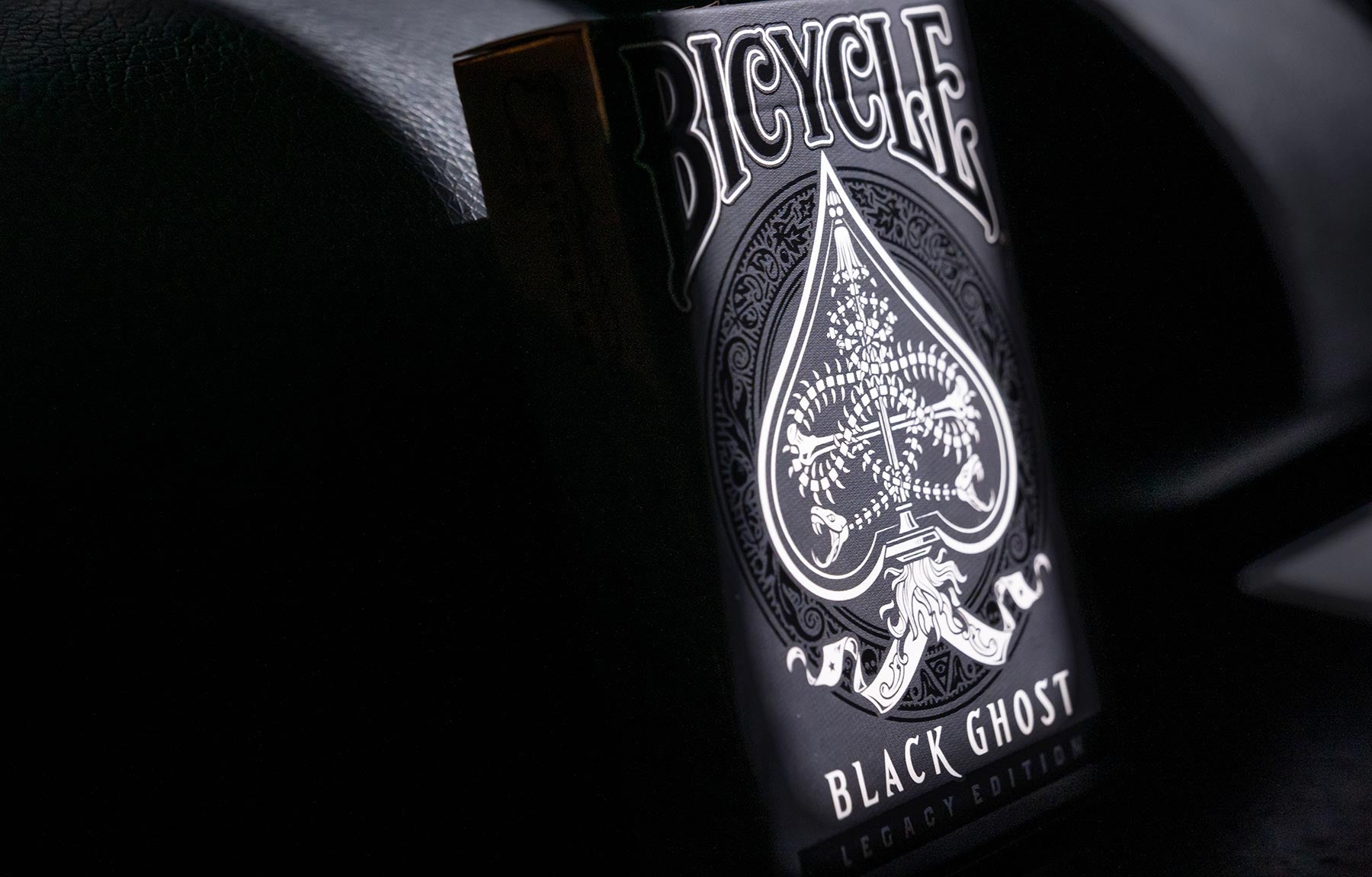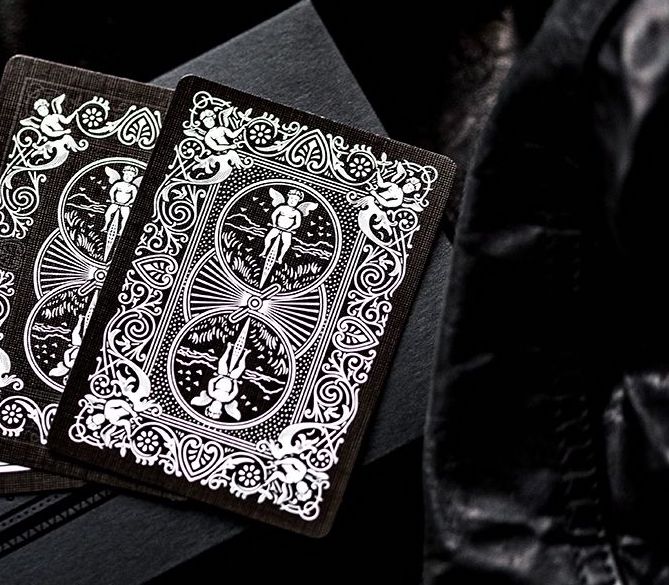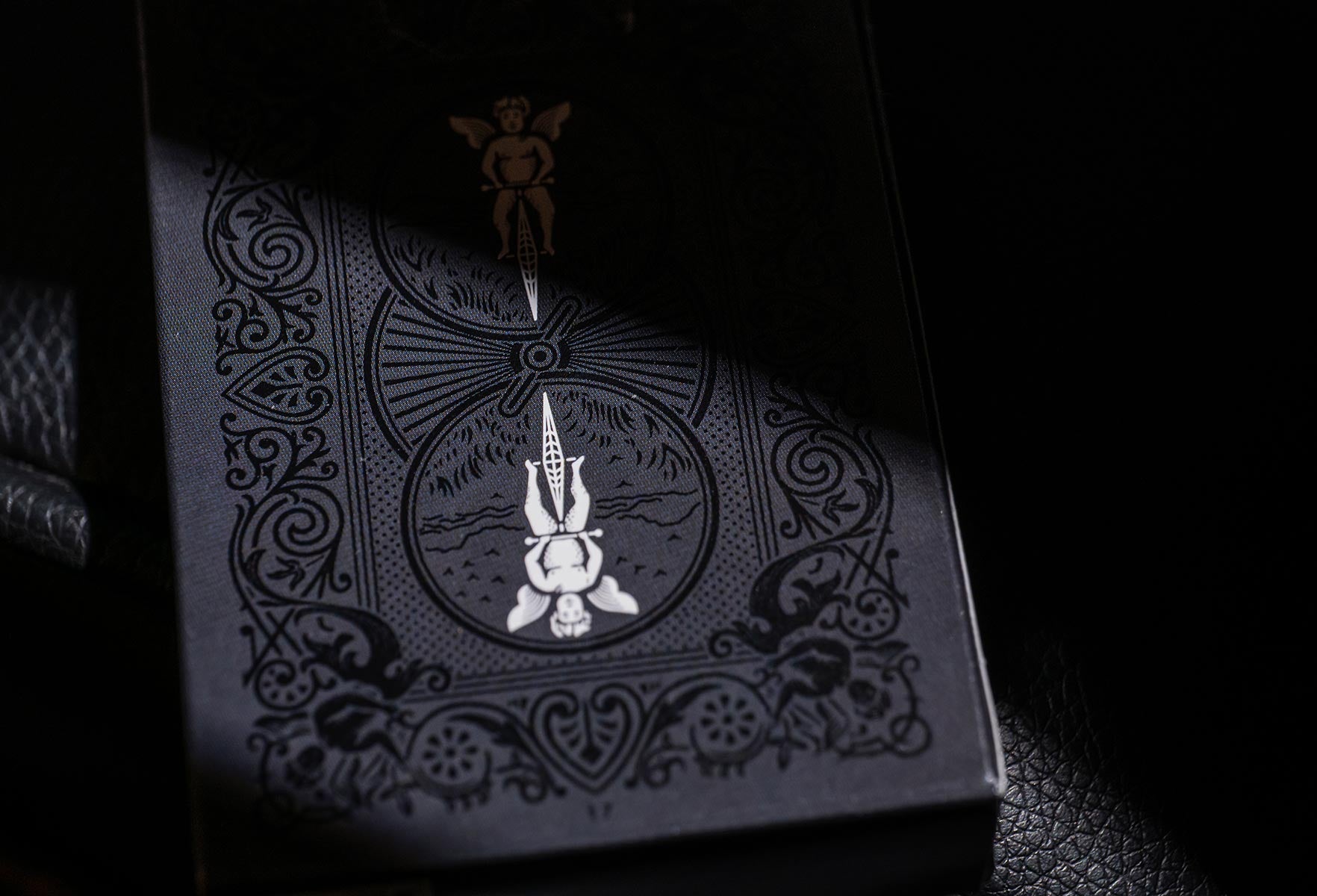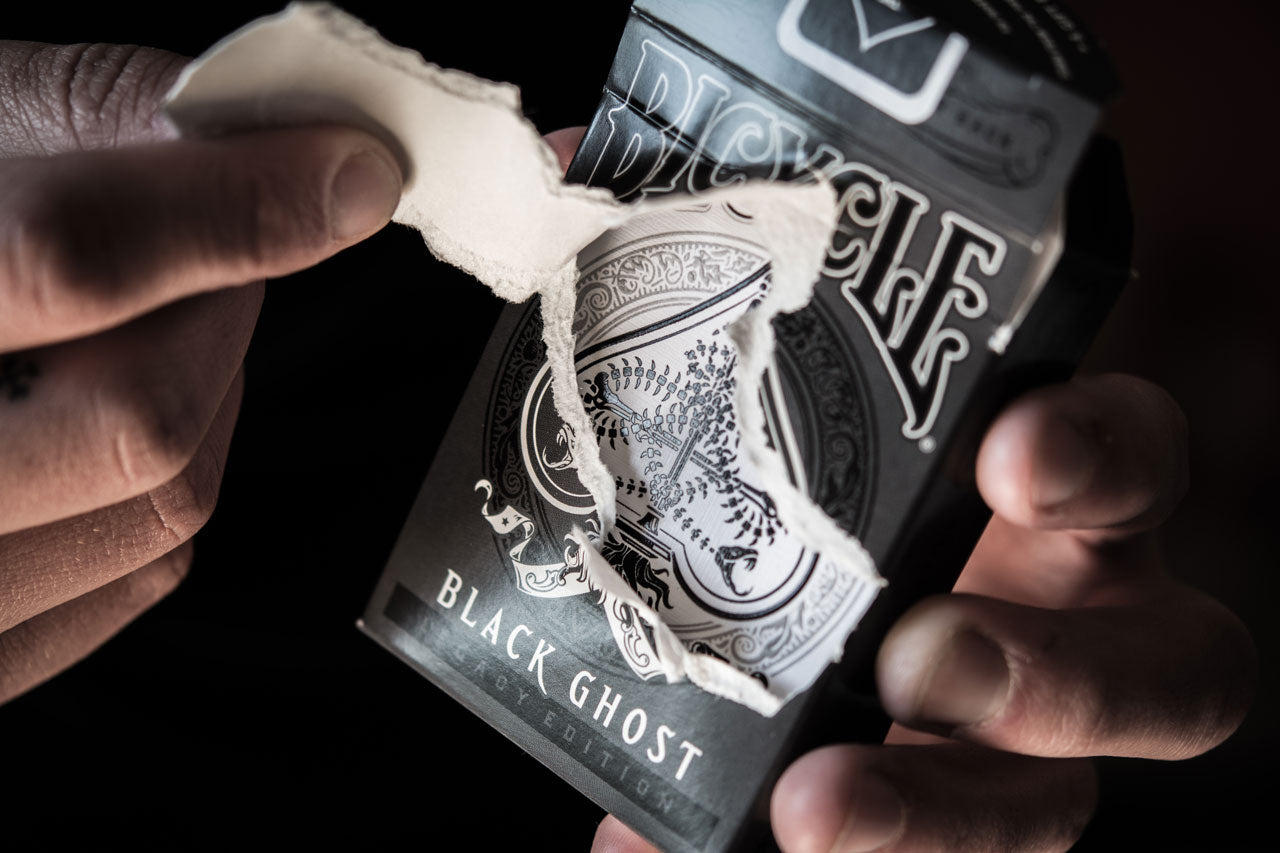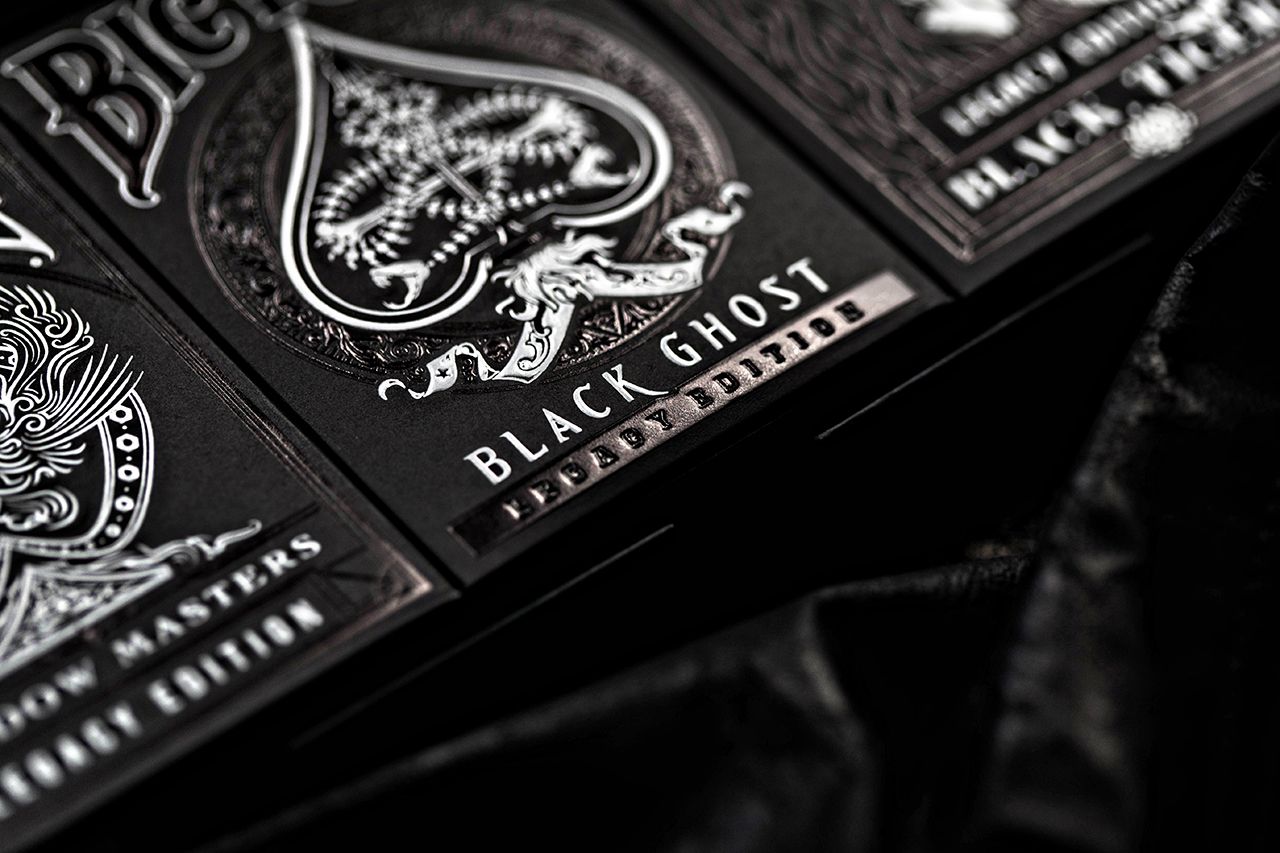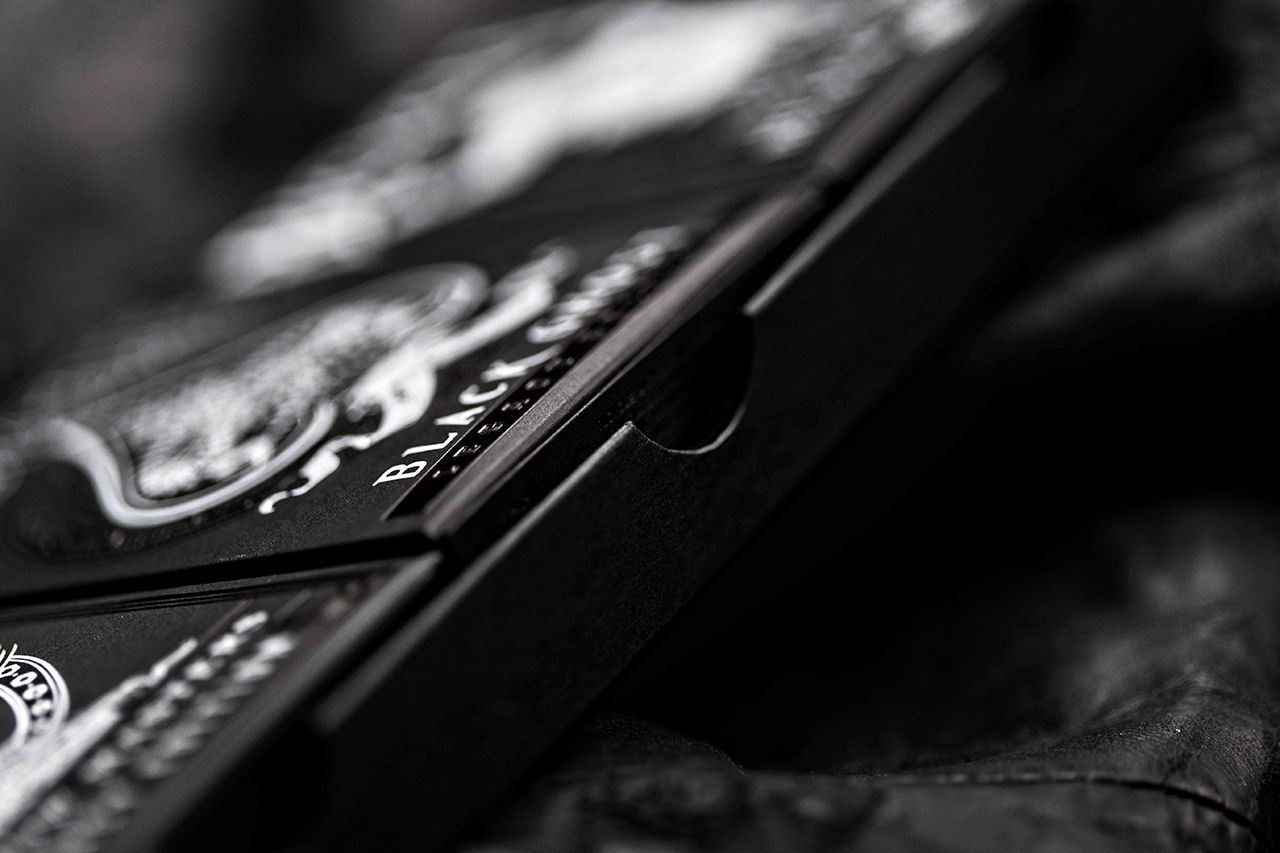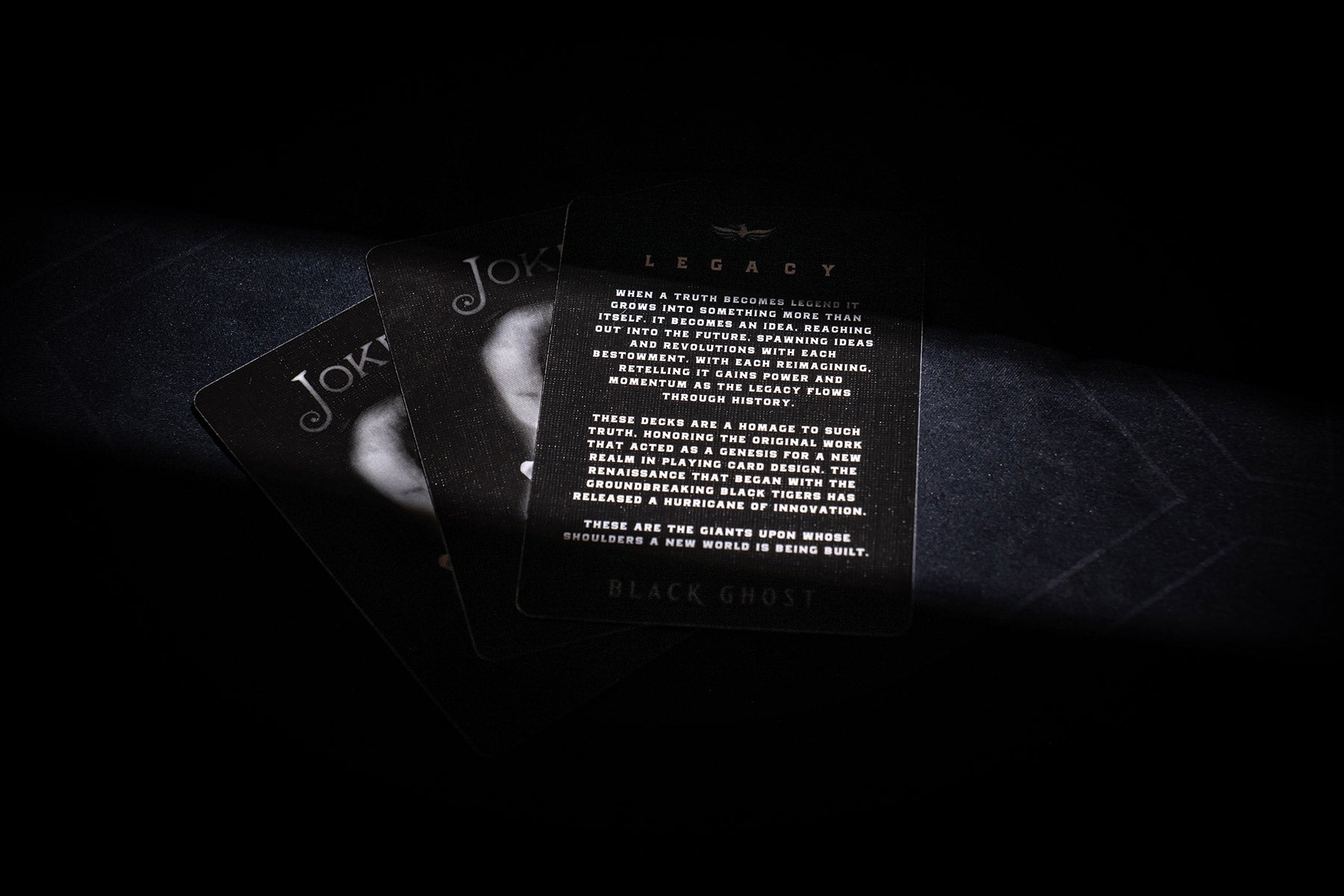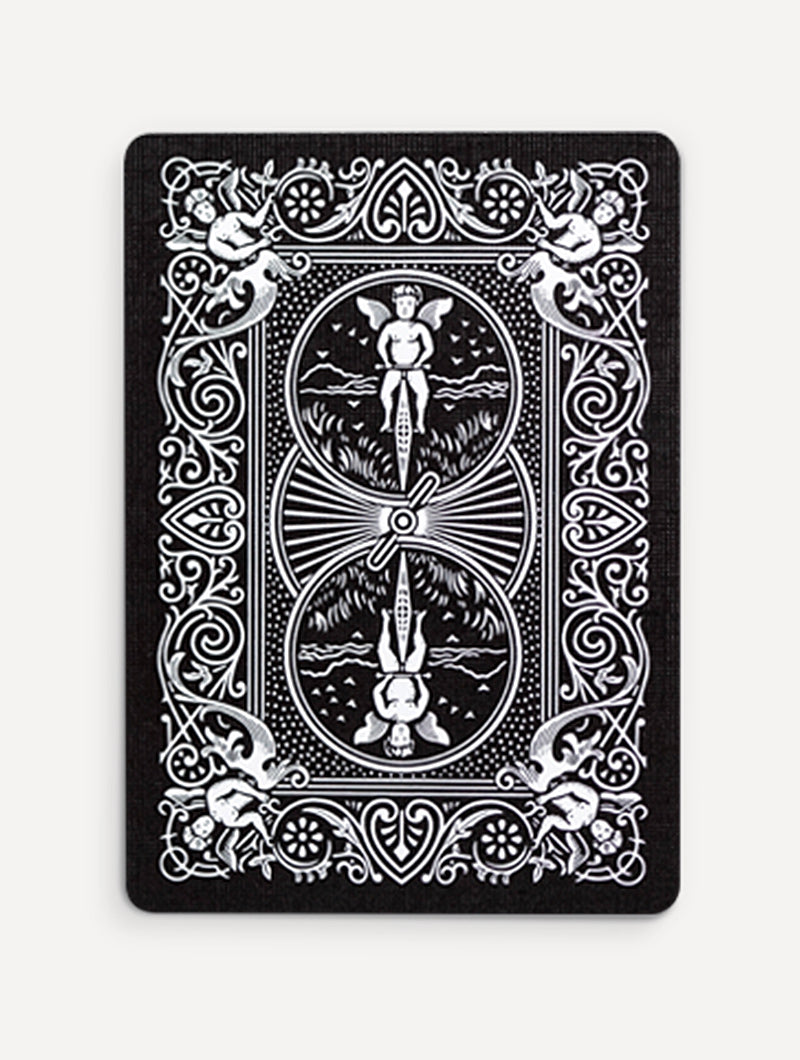 Black Ghost Legacy V2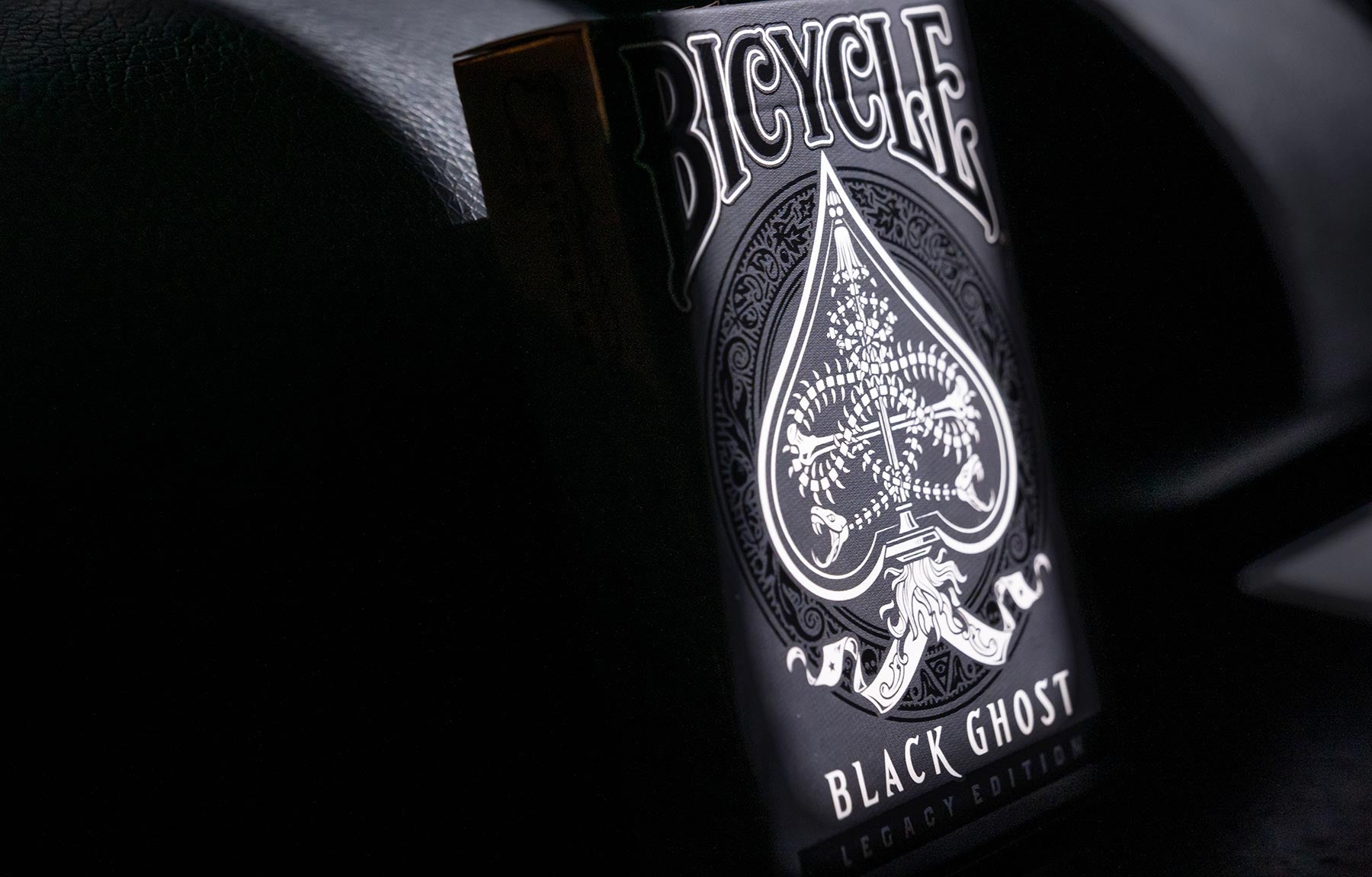 SOME GHOST STORIES ARE REAL
Only existing in folklore, the Black Ghost were a myth and occasionally witnessed in select Ellusionist promotions and contests.
Dragged into the industry by overwhelming demand, they became a reality.
This ALL NEW design features a ghostly apparition of the famed rider-back design on the tuck.
Inside you'll find a modernized but familiar back design with updated pips and courts.
Capture this myth. Order Legacy Black Ghost Today. 
This product is rated 4.9 of 5.0 stars.
It has received 49 reviews.
One of the finest
I've been itching to get a deck of this for some time now, but kept passing it up. Then I saw the prices drop and on top of that there was news of depleting stocks. It might as well be gone forever. I didn't delay any further and it was one of my life's best decisions. The packaging is so detailed and beautiful. The cards are absolutely a joy to handle. The texture, the weight. Just wow! The contrasting colors simply make this deck so much more appealing to the user and spectators alike. Great work on this one, team Ellusionist.
Love it
Wanted a black deck for a bit of variety and for a darker aesthetic, and when I saw this one on sale, it was an instant purchase. The classic bicycle rider backs and face cards look so nice in dark mode, and the unique touches (jokers and ace of spades) are just ghost-y enough to give the deck its own identity, but still feel familiar. And it's a bicycle deck, you know the quality is going to be on point.
Classic deck with amazing colorways!
Some of my favorite decks in my collection are the Bicycle Black Ghost, Black Tiger, and Shadow Masters! Something about the way the red and black contrast makes the colors pop! Love that they did this legacy version to make it affordable to get this deck as the originals are very hard to find!
Can't beat the aesthetic on this deck at this price. Printed by USPCC so you know it will feel as good as it looks! Highly recommended.
Cards are nice, fair price
Not much to say about this - the cards are as expected well manufactured and shipped quickly. My first order and it went smoothly.
Ghost deck
Amazing deck. Definitely worth your money.
Amazing quality
These exceeded my expectations. They are amazing
A Great Deck!
Really love the design of the deck. It's great to handle for sleights and it's a wonderful attention grabber! Definitely a wonderful addition to my collection!
One of the best
Still one of the best card i own, look amazing when shuffling. Hight quality product.
Excellent Quality, Beautiful Design
I've been an ellusionist customer for over 15 years and will not buy a deck of cards anywhere else. The quality and craftsman ship that goes into every deck is unmatched. The Black Ghost Legacy is no exception. A wonderful design.