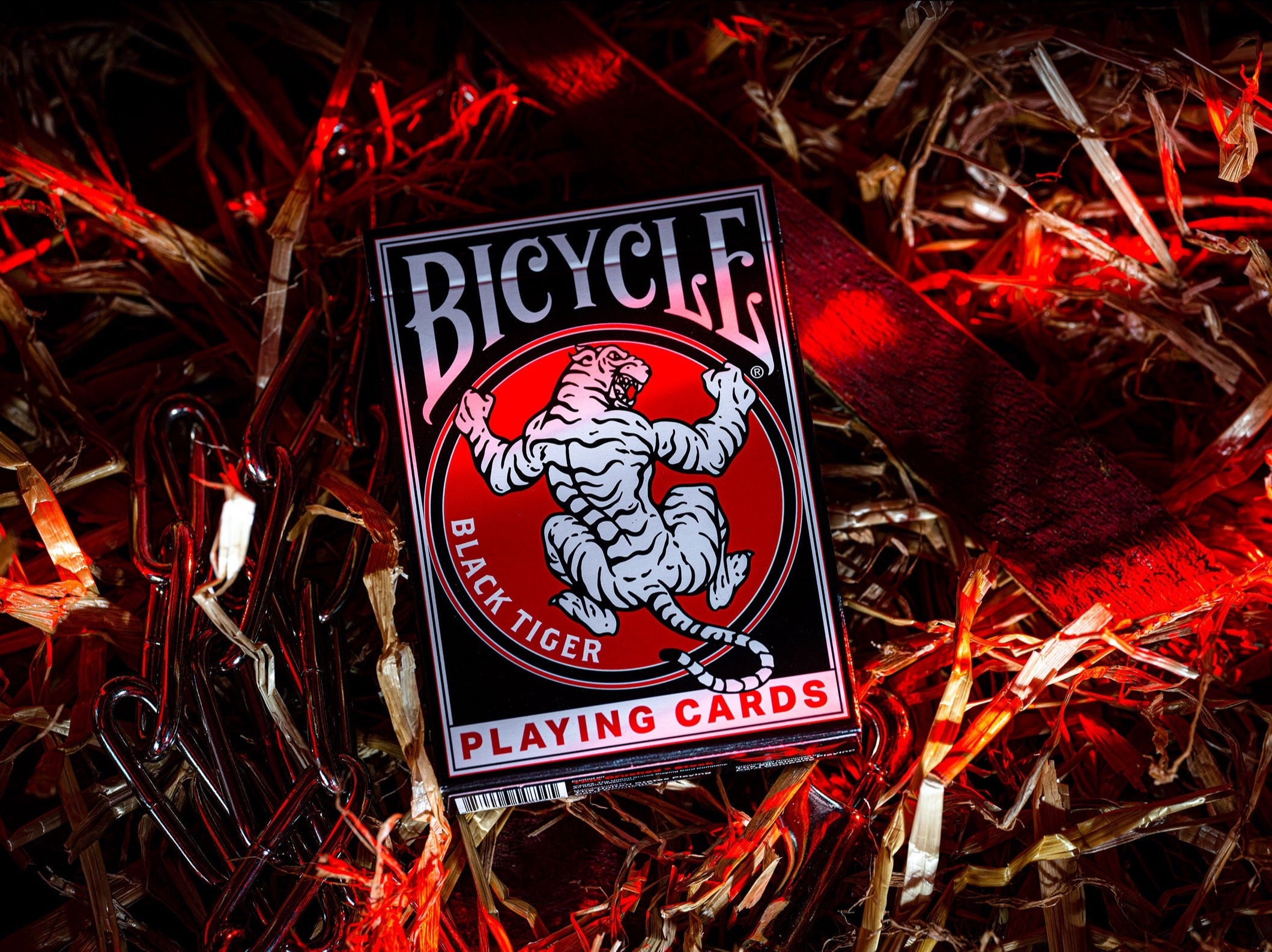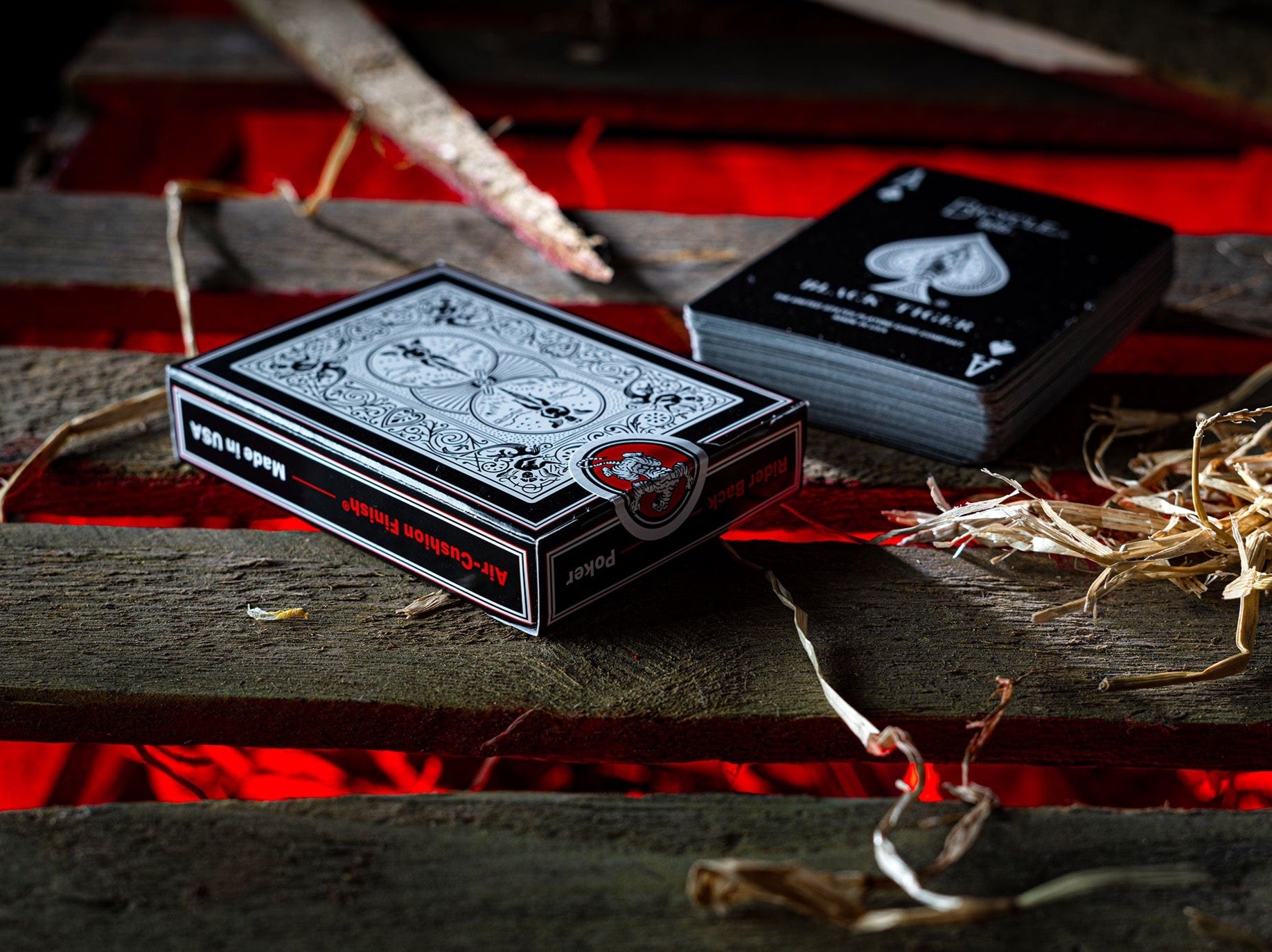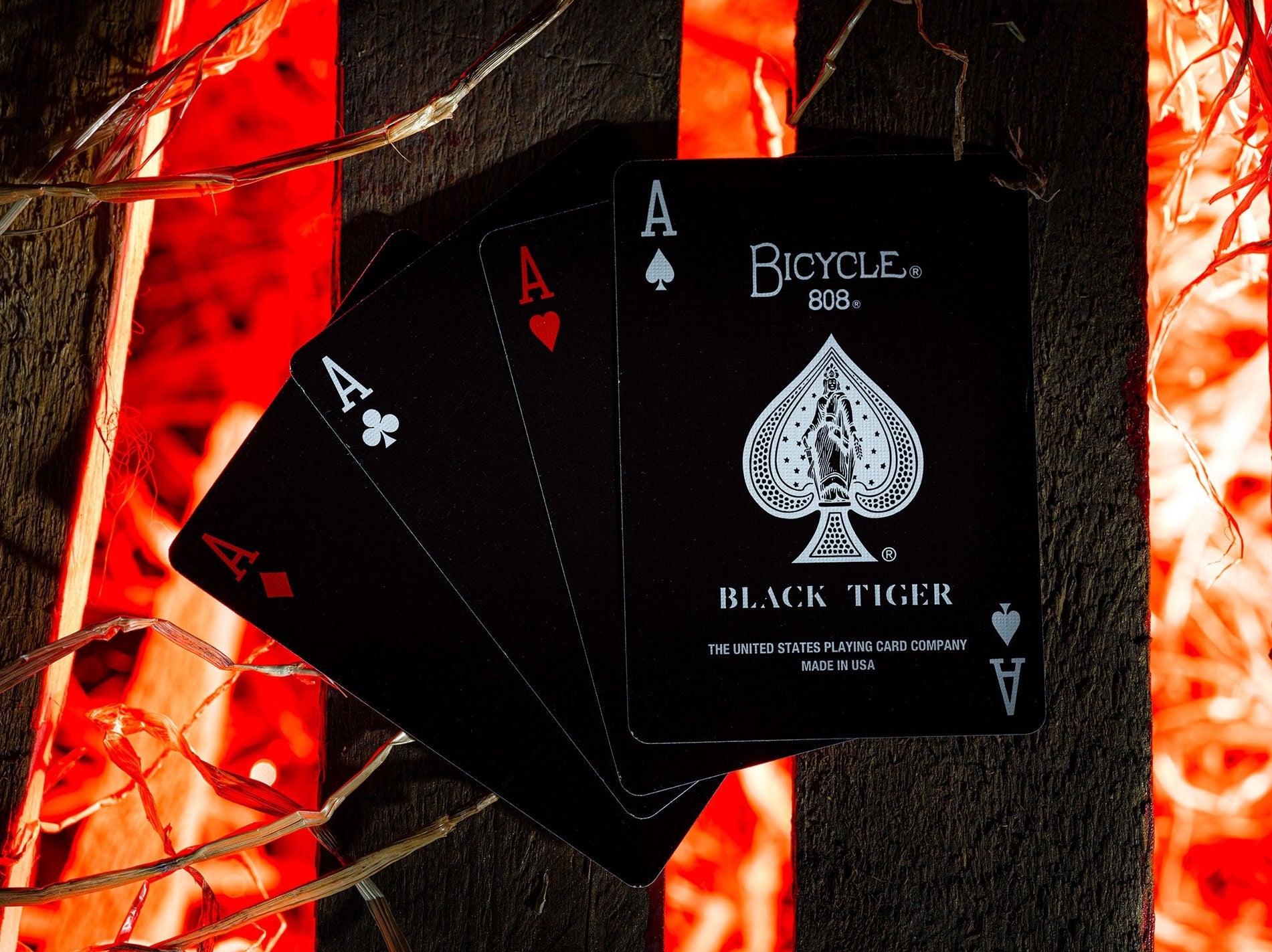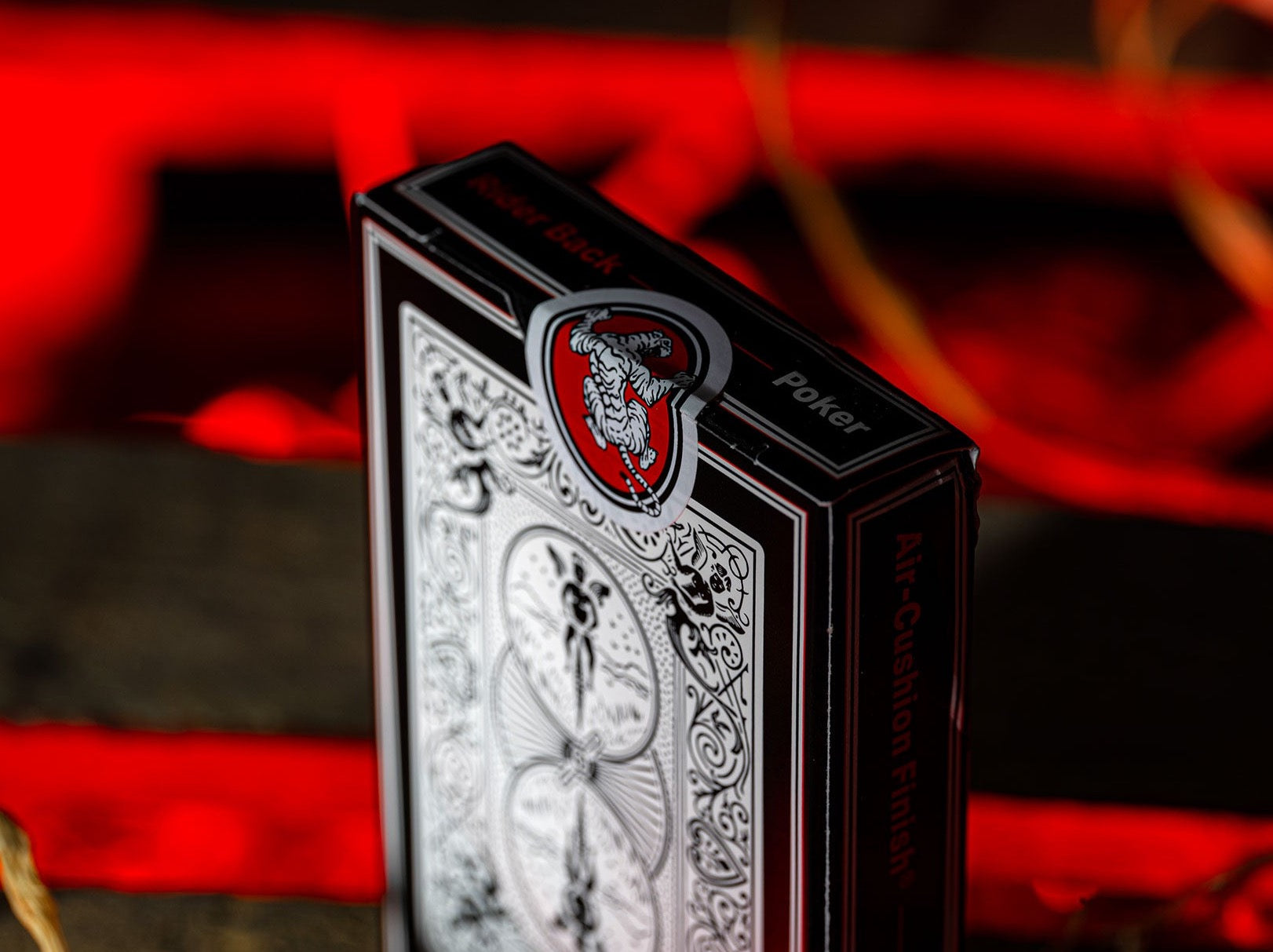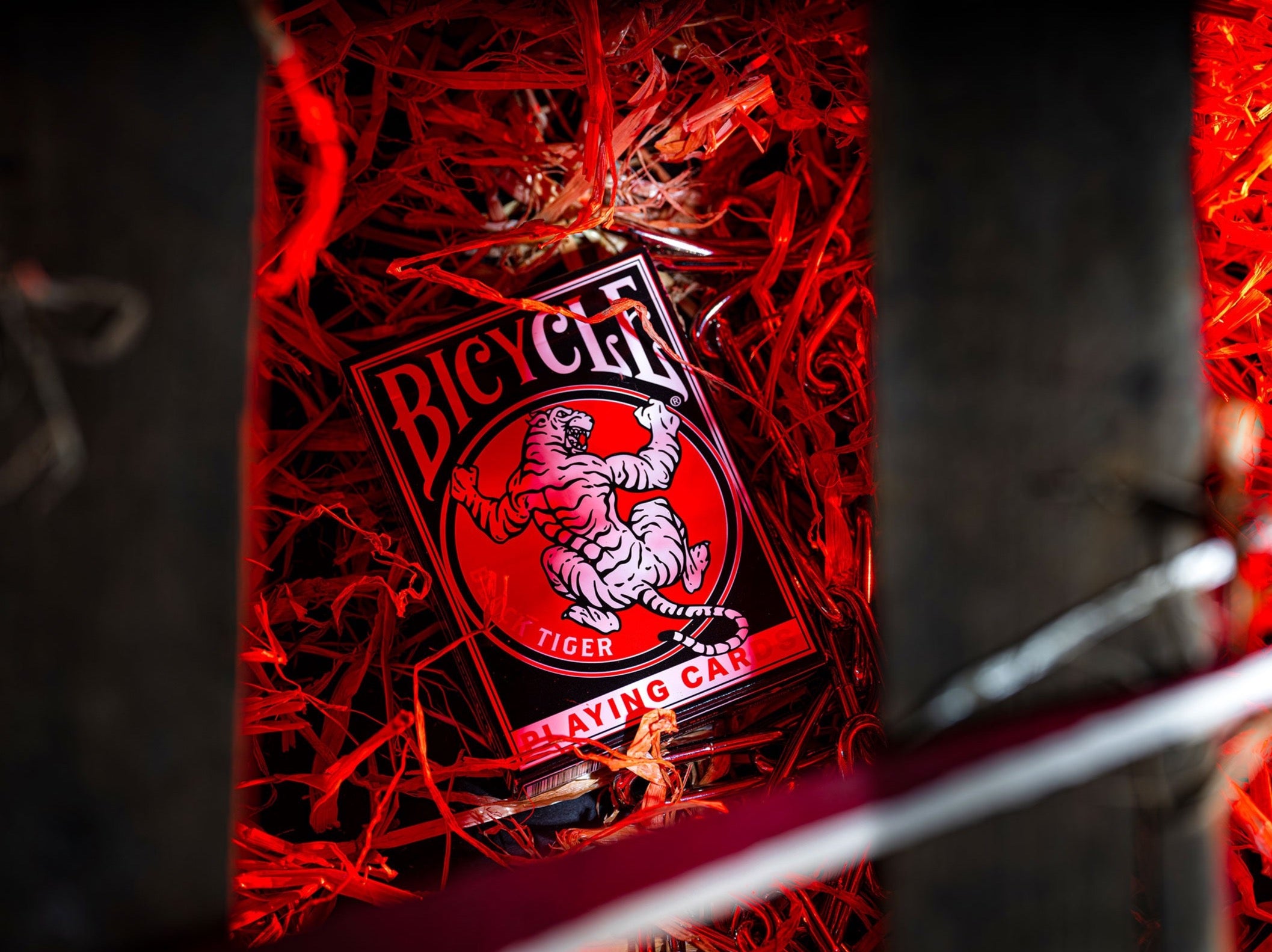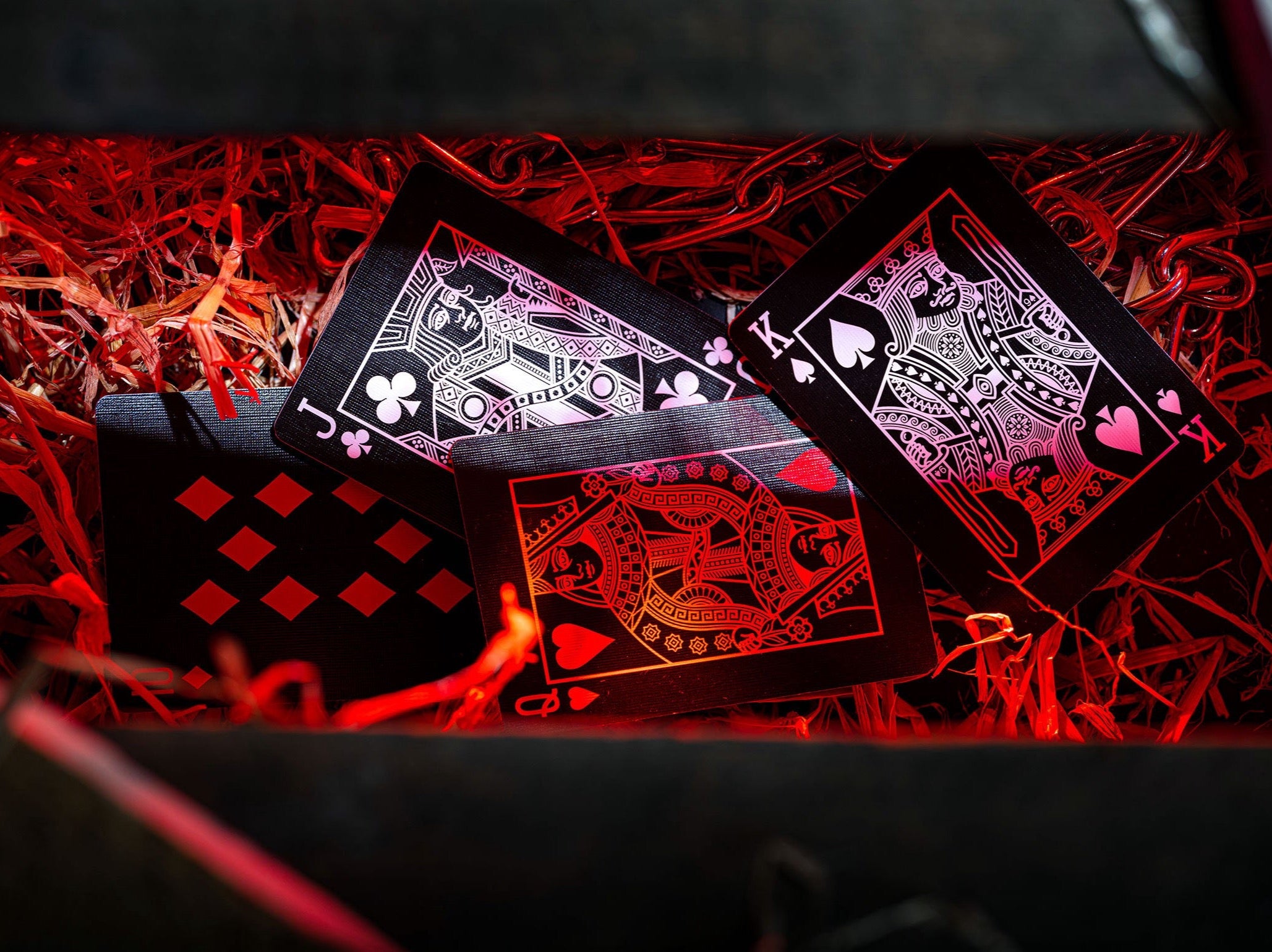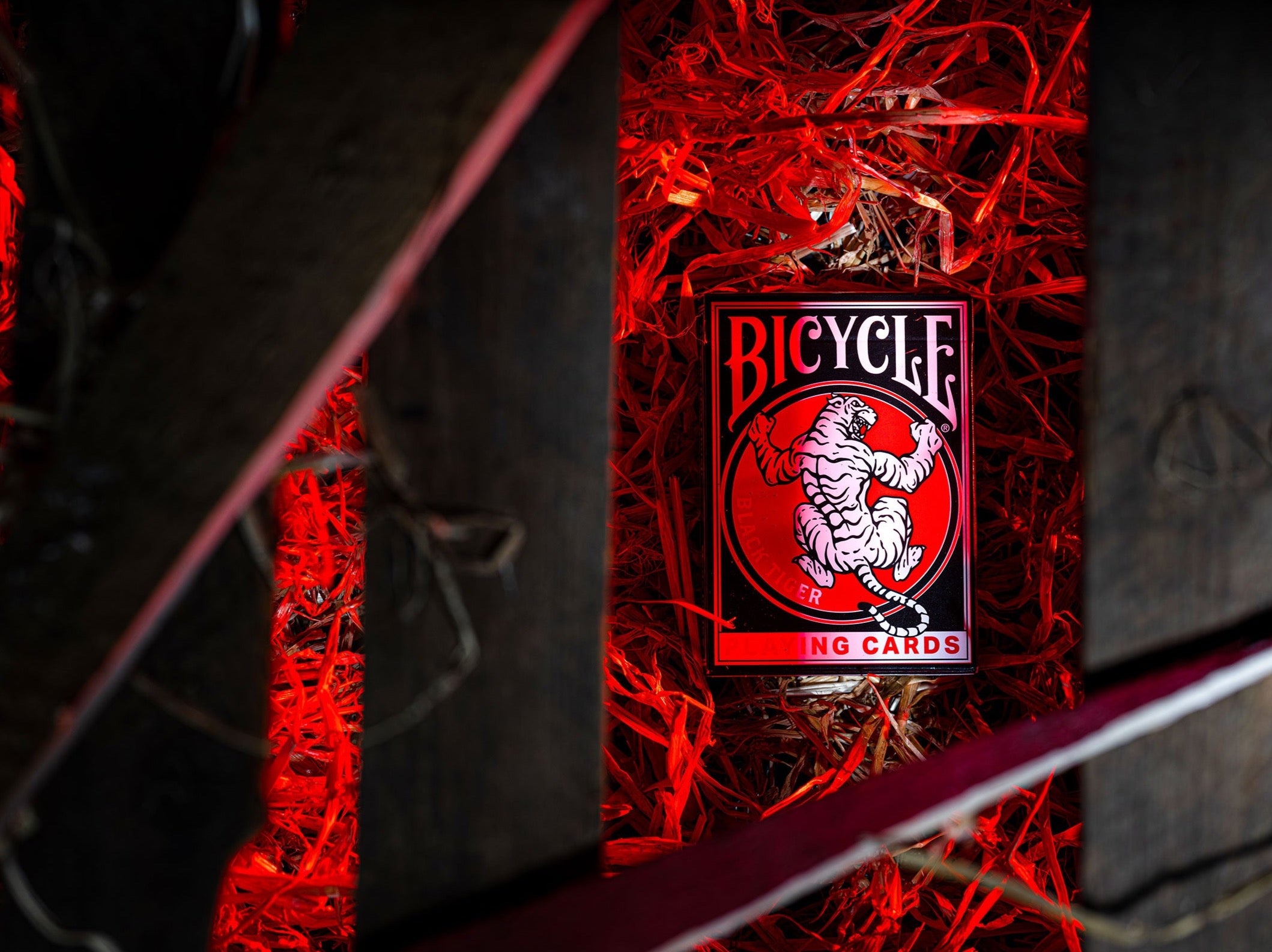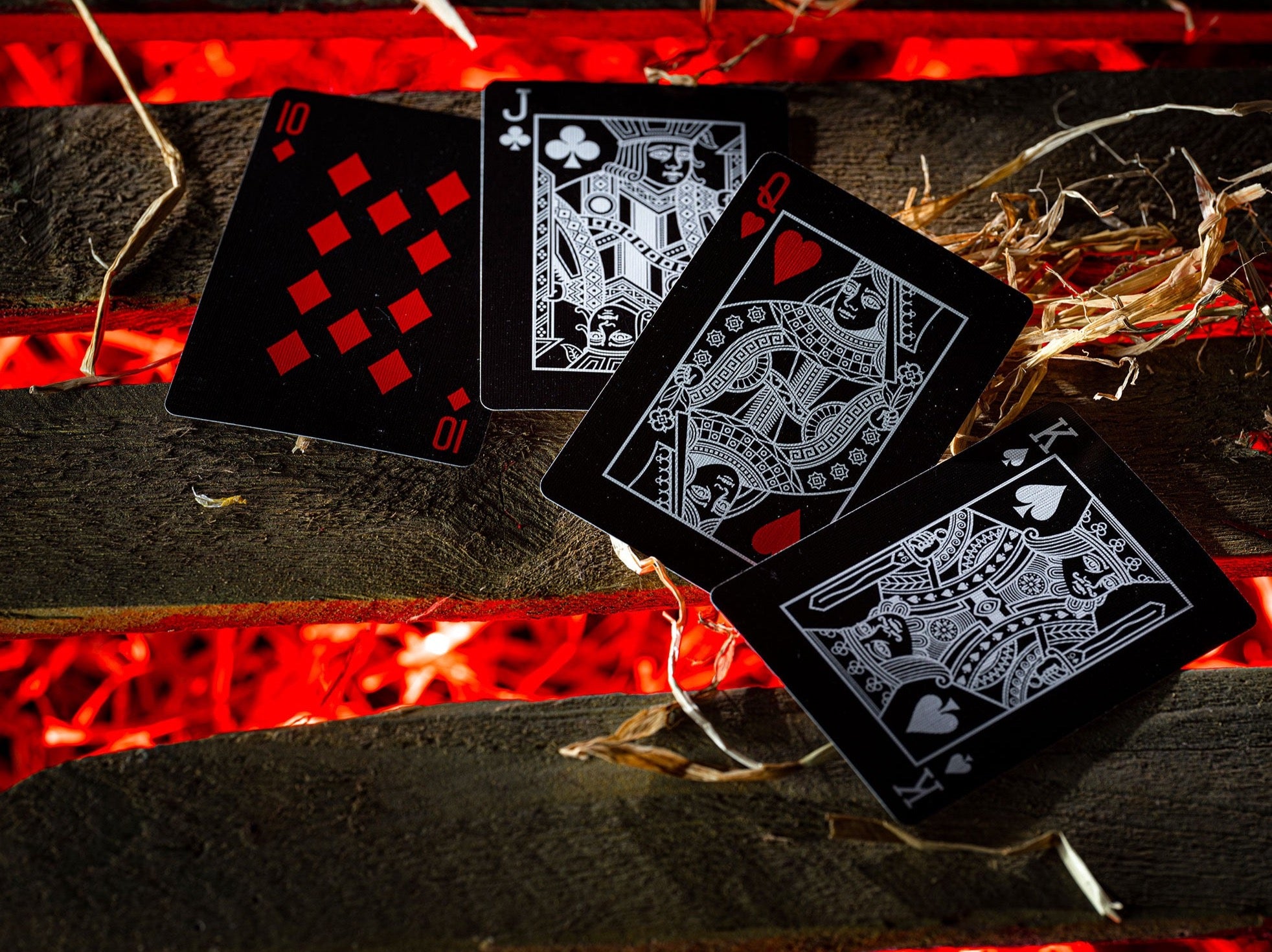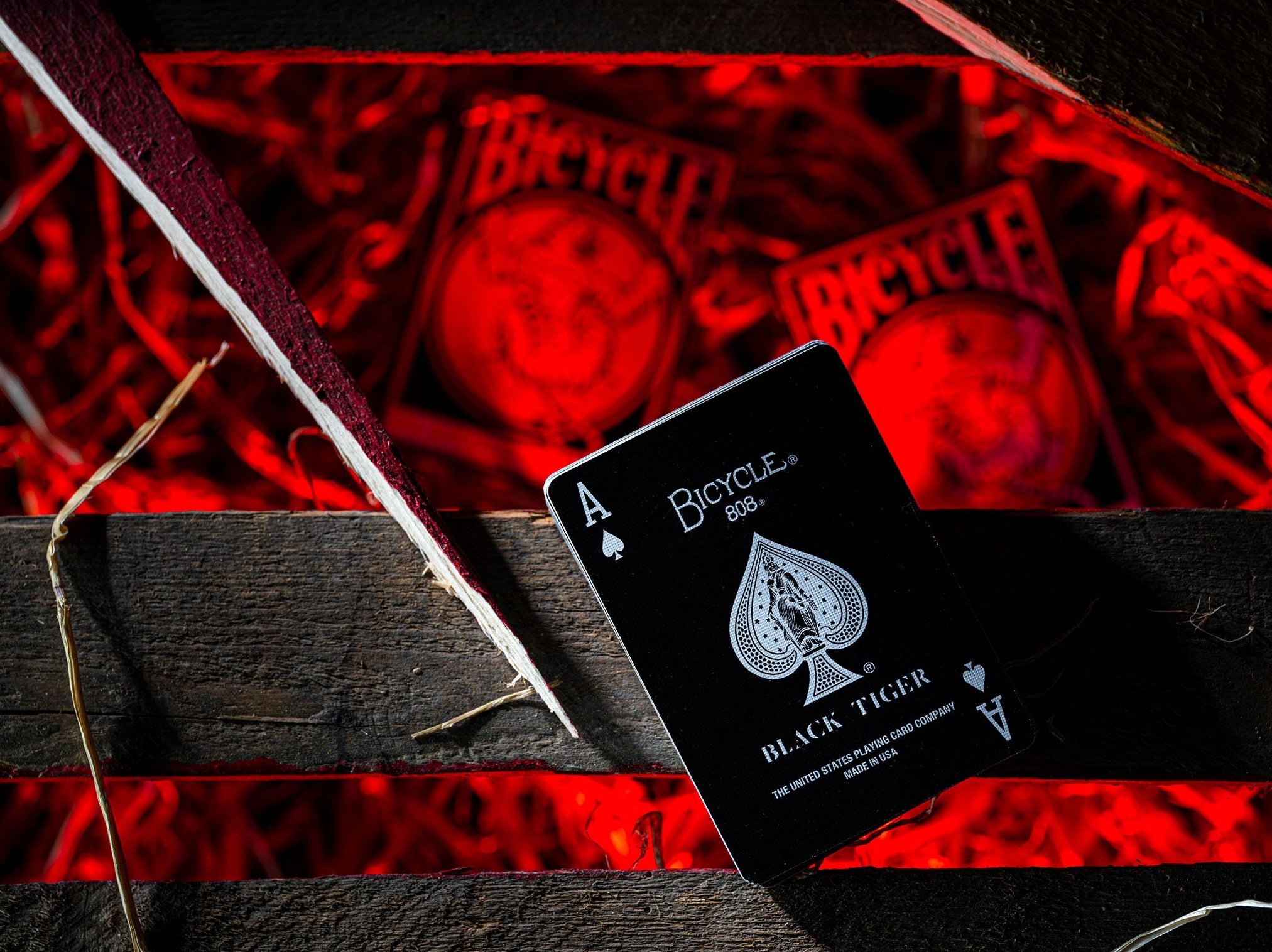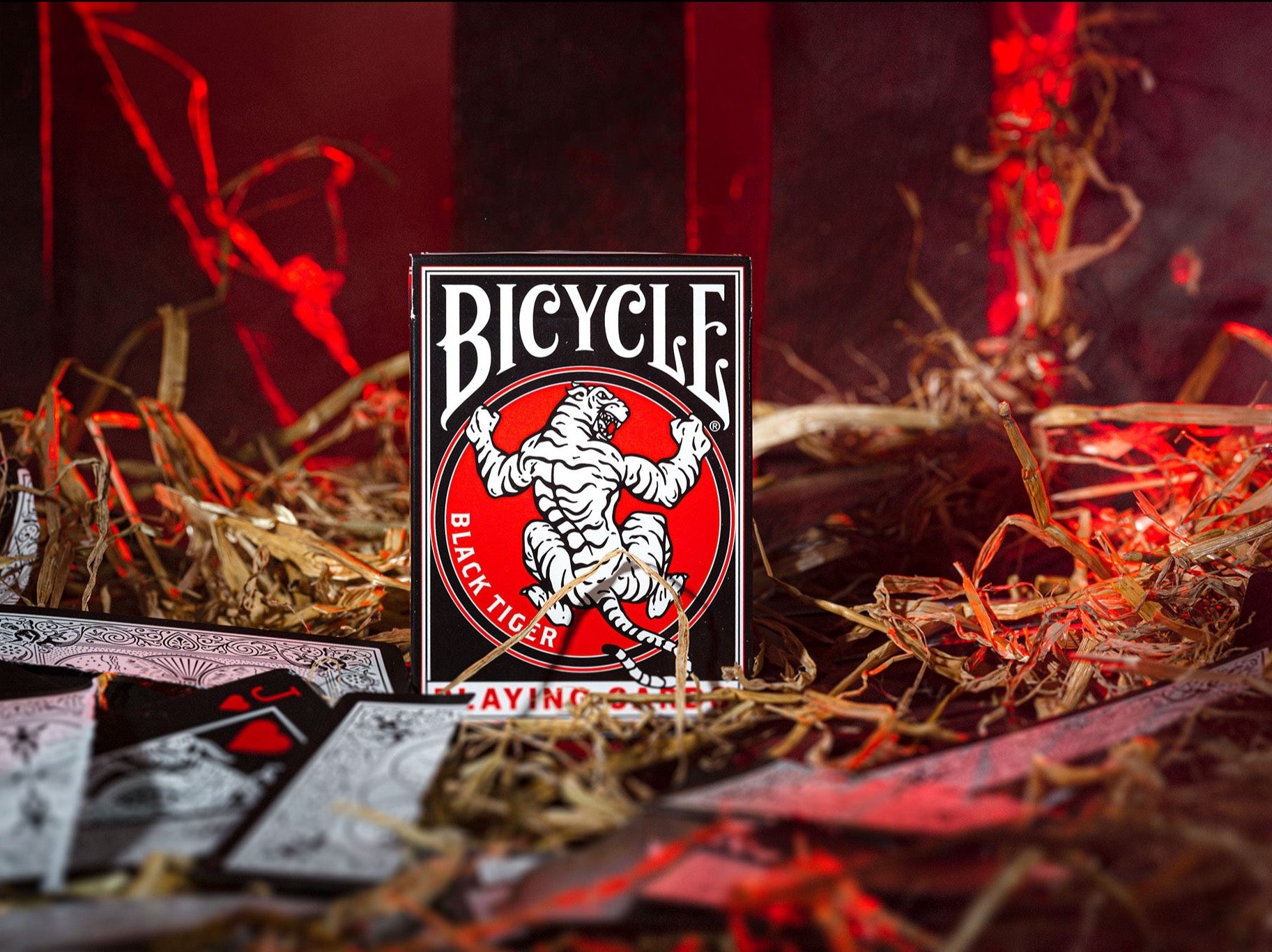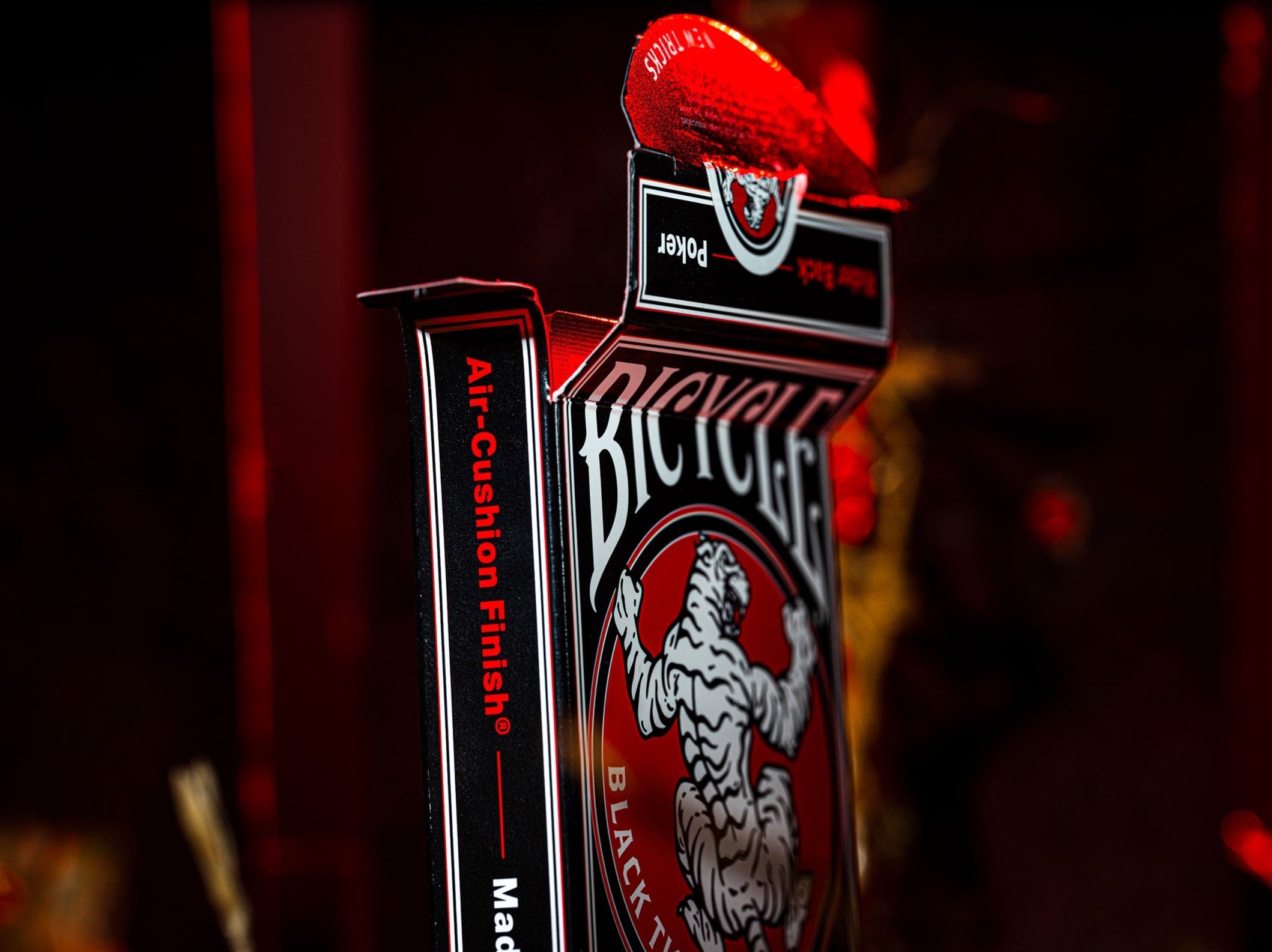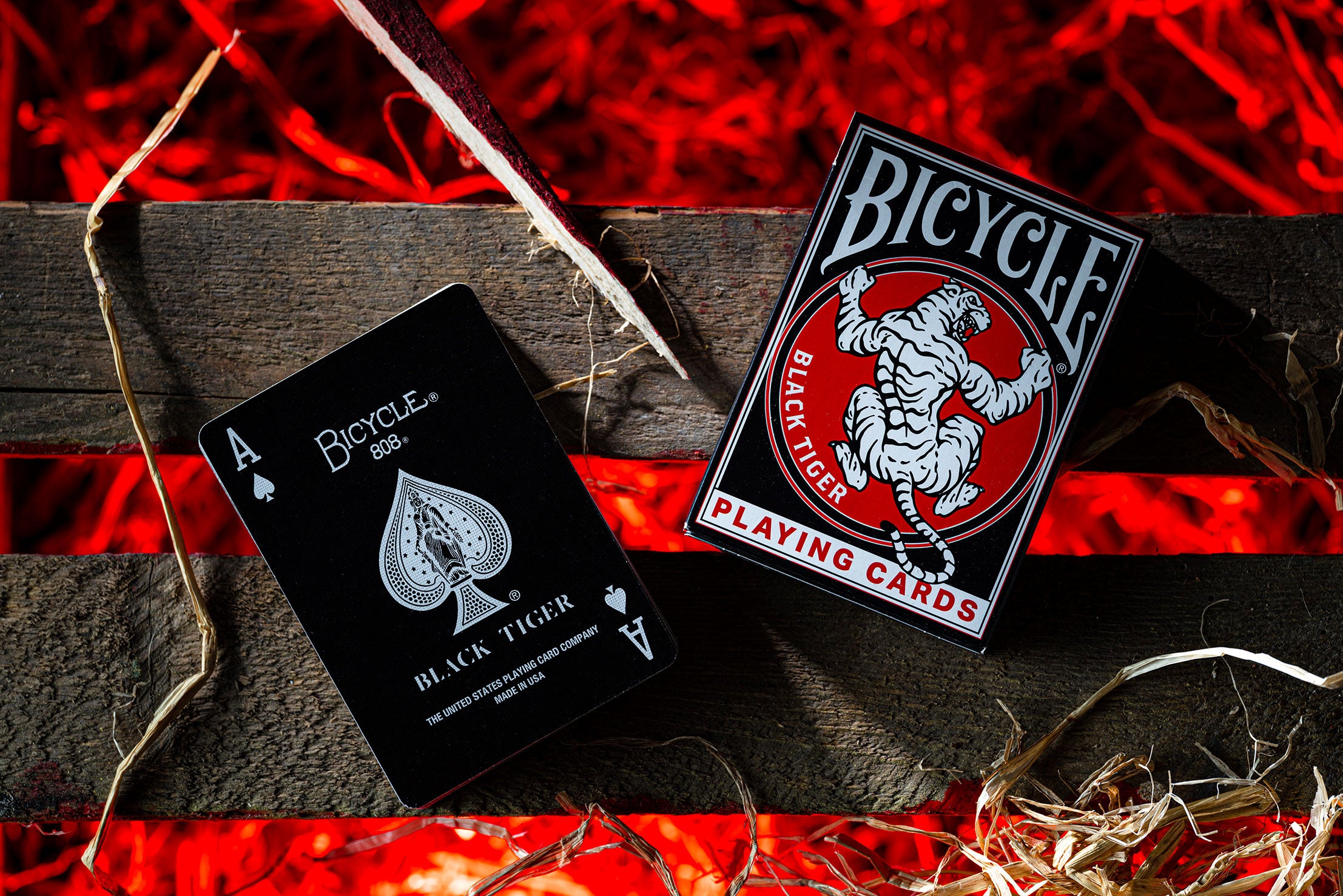 Black Tiger: Revival Edition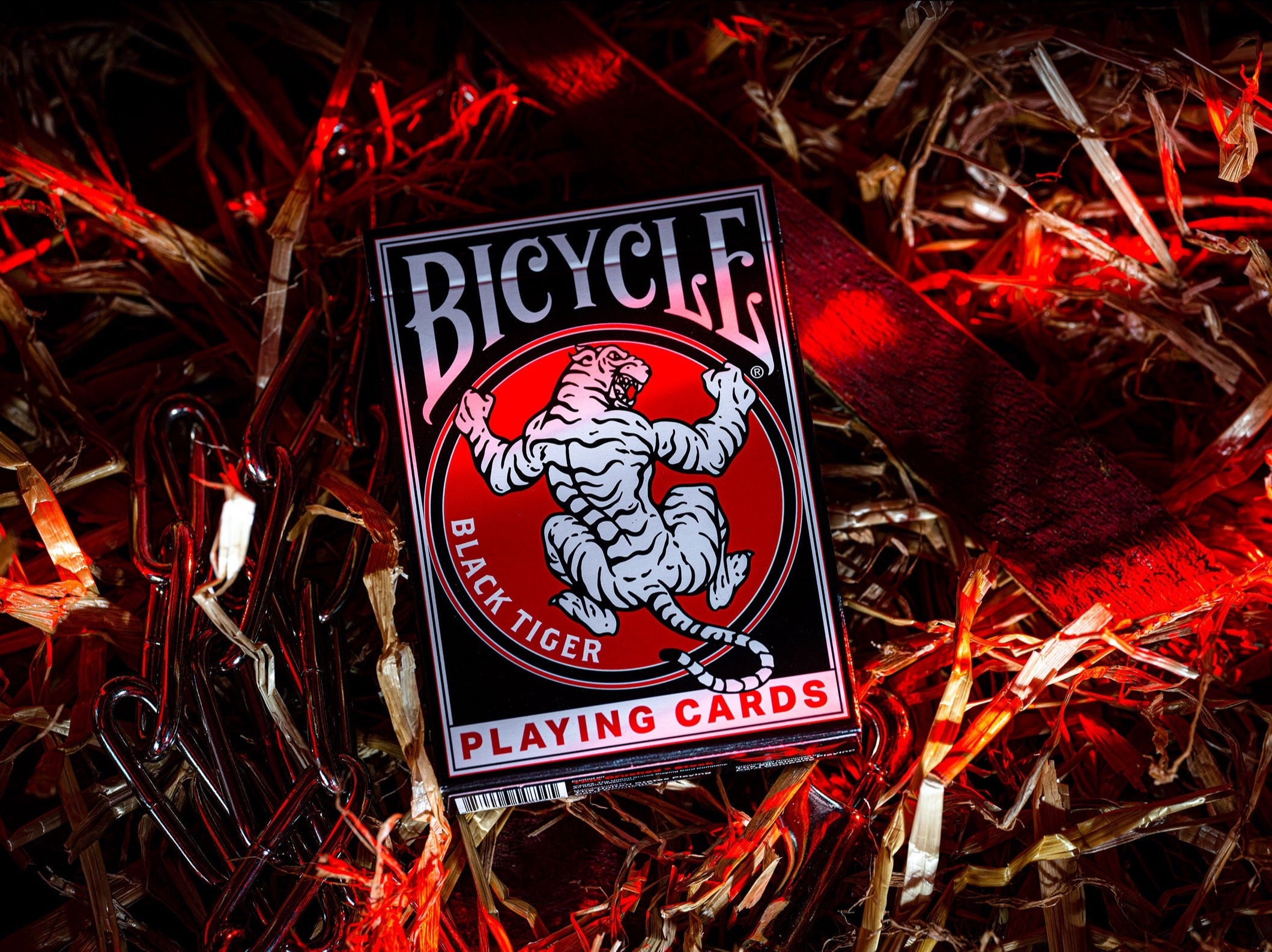 This is the
revival
Like fashion, something is cool until everyone has it, and then it gets forgotten about. 
Many years later, those that revive it are considered cool - because the way to stand out is to have something that breaks the pattern and subverts the standard. 
Black Tigers are that break in the pattern. A black deck of cards in a sea of white paper. 
Barely contained inside a brand-new, nostalgic tuck is a fierce and formidable design. Familiar with its rider-back bones, but unique with its striking, monochromatic colors. 
Its aesthetic is timeless, but its stock is that of the future. Crushed, thin and ultimately durable. 
No deck has ever had an impact like this before. This is the deck that started it all. 
The first run of these special edition Tiger decks completely sold out within 96 hours. Now, over 20 years later, Ellusionist is still a leader in the industry we single-handedly crafted. 

This Revival Edition snatches the torch from its ancestors and will carry it for years to come. 
Get Your Black Tiger Decks Today. 
This product is rated 5.0 of 5.0 stars.
It has received 19 reviews.
Excellent deal on cards
I recently made a purchase on a handful of decks from an excellent sale on this site. Highly recommend, especially during their sales when they have them.
Definition Of Legendary
When it comes to playing cards Black Tiger IS Ellusionist! I can think of 3-4 decks that are legendary w/ Ellusionist but Black Tiger is by far #1. I first used them in high school when they came out, and now in my 30's they are just as amazing, same with Ellusionist themselves (:
Sweet Deck
What can I say, it's a good quality deck with an eye-catching design! The white backs contrast with black of the rest of the cards in a way that's kinda flashy. The tiger sticker sealing the deck may be my favorite part. Anyway, good deck to add to a collection.
Great Cards
Absolutely Beautiful cards I love them! Great for anyone who likes cards1
Black Tiger : Revival
One of my favorite bicycle deck
Nice black/red in good quality
Easy to fanning / collecting
Quality Deck of Cards
I've always purchased from Ellusionist, and the original Black Tiger started my appreciation for unique decks of cards. When I saw an updated version, I had to get it. The pops of colors on the black-and-white are unique and always keep your interest. As with all Ellusionist decks, the finish on the cards feels smooth and is easy to work with.
Excellent Cards
The allure of the cards alone is reason enough to buy them. Back that up with great handling quality, and this makes for an excellent deck of cards.
I love these cards
Let me start off that these cards are awesome. They are smooth and flow in the hands. These cards are perfect for tricks and flourishes. I love how they have a black, white, and red inverse of an expected deck of cards. It really turns heads. The Black Tiger deck is my favorite deck of cards and I own several of them.
Black Tiger is the one true collector's deck for Bicycle enthusiasts
The classic black tiger design is finally back with an improved feel. My favorite black deck with the beauty of the rider back design!
Great Service
I am new to the playing card collecting hobby, and when I asked where I should start, people said Ellusionist. The design and quality of these cards are fantastic, and the service and shipping were as well. I'm a happy customer and look forward to adding more decks to my collection!