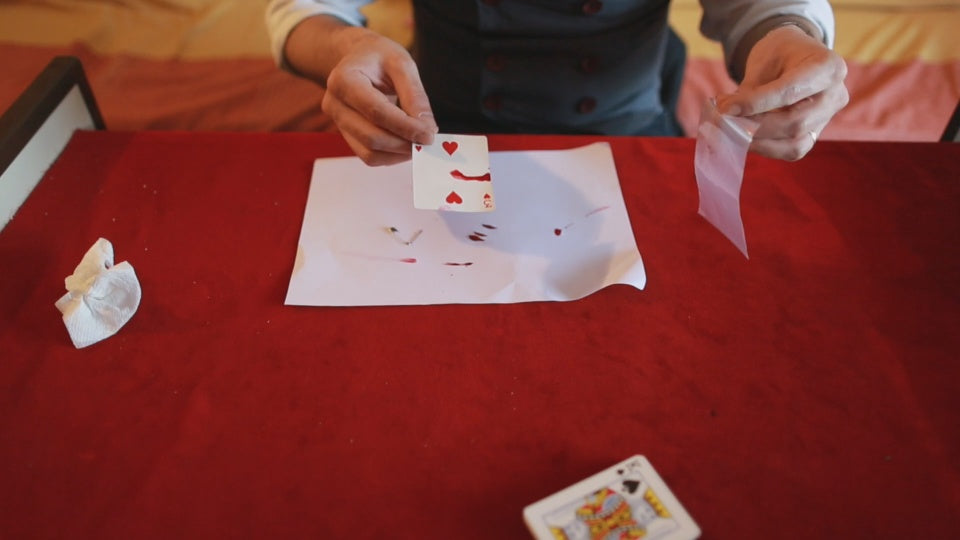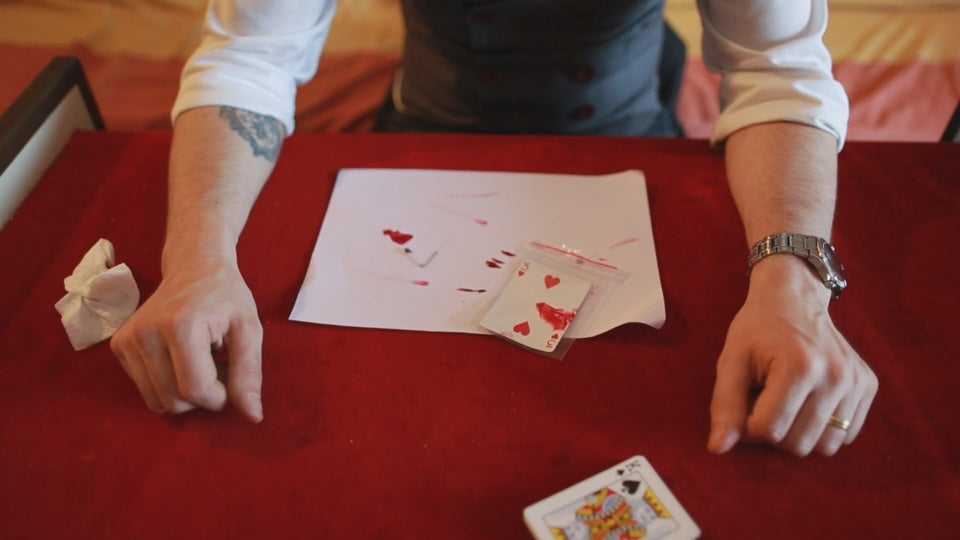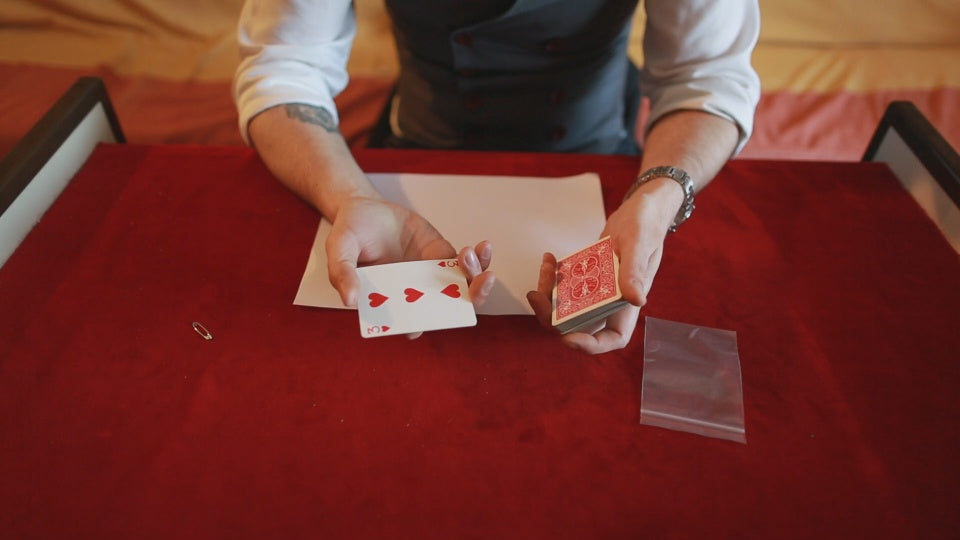 Bleed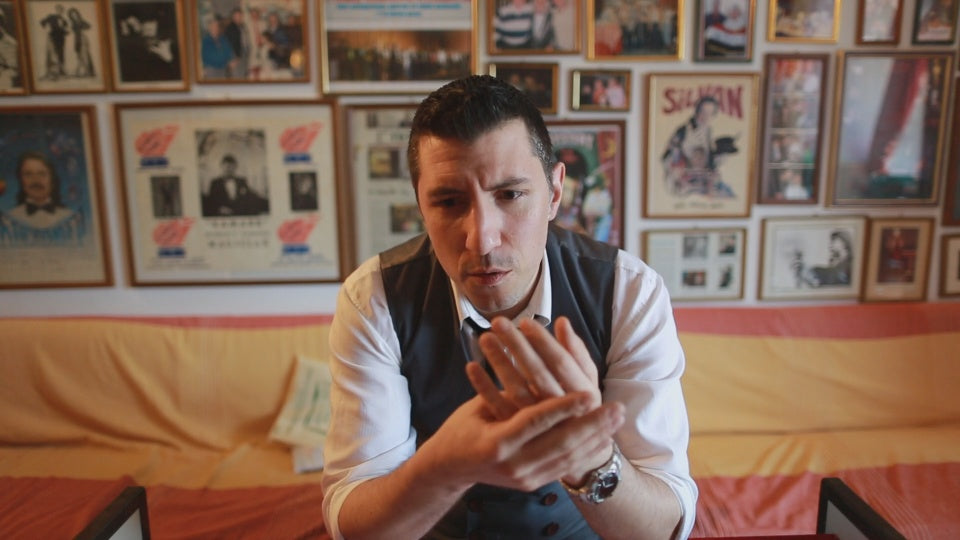 Bleed
Sale price

$5.00
Regular price
(/)
The Greek God, Perseus Arkomanis is back.
Bleed lets you
personify playing cards and shock your audience with a demonstration of how
pain can change things.
The spectator selects a card, and loses it into the deck. The magician finds a similar card, but it's not quite right.
A sharp stab
through the heart, and the card starts to visually trickle blood.
When it's turned around, the extra pip has
bled-away
, changing it violently into the spectator's chosen card.
From the man who brought you the best-selling effects Weak and Greek Switch, Perseus kills without remorse to
breathe new life into your card magic.
This product is rated 4.8 of 5.0 stars.
It has received 13 reviews.
love it
I saw the trailer and immediately fell in love with the effect.
The Method is very well explained and absolutely delivers on the effect.
I had to buy a few things to be able to create the gimmick, but they are not expensive.
you should pay attention so you get blood that is liquid enough, some types of blood don't flow too well - but (other than this not being a mentioned issue) that is not the products fault. with the right ingridients this really looks amazing!
Bleed is awesome
Well thought out, well constructed. Overall very great thinking from Perseus! Does what it says on the tin!
An amazing piece of magic that I will for sure add to my repertoire, really strong and leaves them with a great souvenir, once again great job Perseus
Amazing effect
Well made instructional video. The explanation is clear and understandable . Overall great effect and quality video .
Summary
Pure genius. My son watched the video with me, and later presented it to his Gr. 2 class-dominated the class for the rest of the day. AND I managed to get many, many well paying gigs later-worth it!
Summary
This is an incredible trick. The gimmick, along with everything else, is explained in great detail. I would strongly recommend this to everyone.
Summary
The possibilities are endless with trick.. worth every moment making the gimmicks... the materials are cheap and last a life time and the tutorial is easy to follow gave me confidence
If you got a good imagination and patter you can get a amazing routine out of this...
Recommend highly.. straight into my set
Cheers guys
Summary
Amazing effect, very easy to perform, easy to get together. Perseus explains literally EVERYTHING you need to do to get the exact effect that he preforms in the video. So don't worry about anything you think the video wont include, he's got you covered. Thank you Perseus for such an amazing effect~?
Summary
This is one of, if not the, most innovative illusions I've seen in card magic. It's a truly out-of-this-world idea and one that will fool muggles and magicians alike. It is a work of beauty that has to be seen to believe. Perseus does an excellent job explaining this creative trick, making it so easy to perform. Get this. Seriously. You won't regret it.
Summary
I'll start off by saying that when I watched the trailer I was like everyone else in awe as to how awesome this looked. When I bought this and followed the instructions for bleed and actually performed at a mall and had 10 people clapping at the conclusion of the trick. I'll say this is worth it. I've always been a fan of Daniel Madison, but I'm a huge fan of Perseus and to actually be able to message him on social network and get a response back is awesome. Great magician, great effect. I'll be buying all his material from now on.