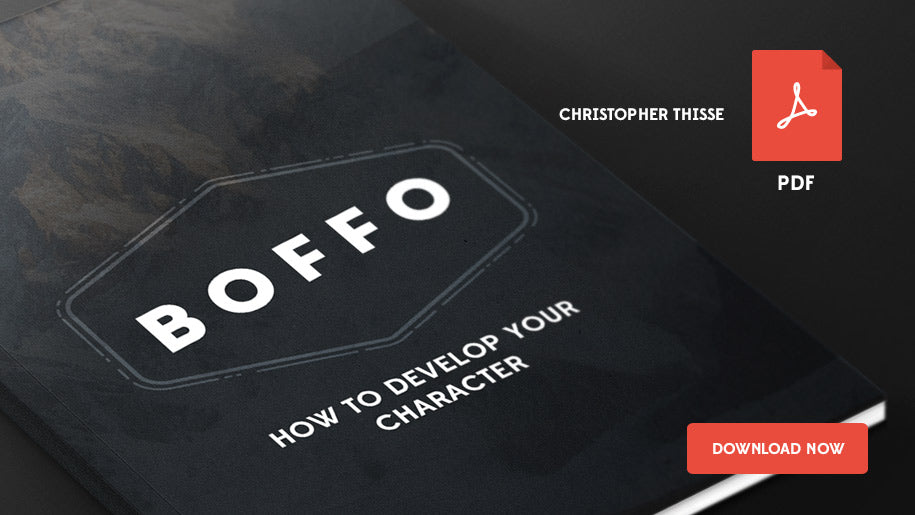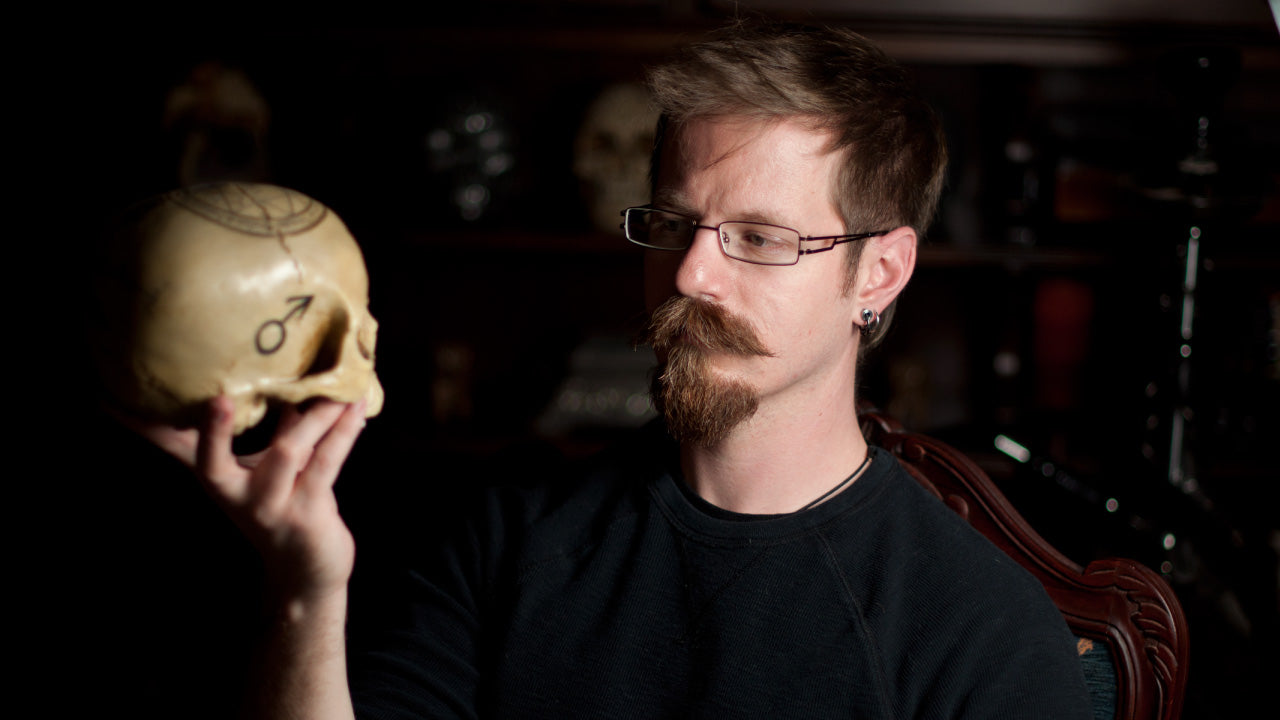 Boffo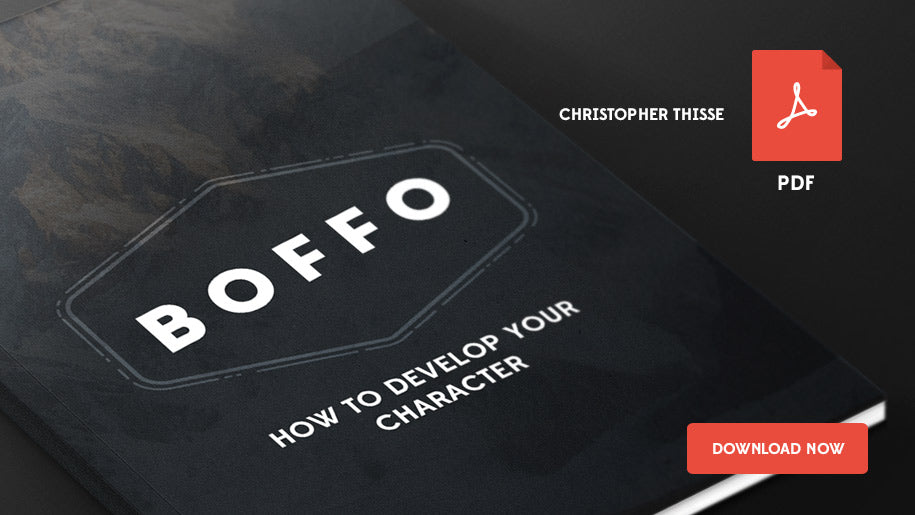 Boffo
Sale price

$15.00
Regular price
(/)
Boffo is the bridge between being a magician and being a world-class performer.
All top performers spend time creating a character to connect with audiences and make their magic stronger, more powerful or emotionally engaging.
Christopher Thisse is part of the official Ellusionist Team. A forum-lurker from almost a decade ago, Chris is now in charge of our eloquent responses to customers.
His support helps aspiring magicians all over the world to become better performers.
Boffo breaks down why your character is essential to success as a performer and teaches you how to develop your own.
Chris has used his expertise to consult for magicians and circus performers all over the world, helping with a particular part of a performance, or even writing entire shows.
If you've ever considered a career as a performer, Boffo is essential reading.
It's time to take your career in magic seriously.
Download today.
Format: PDF Download
Difficulty: Easy
Duration: 29 pages

This product is rated 4.6 of 5.0 stars.
It has received 7 reviews.
Great for reflection
If you're serious about developing your character then Boffo is for you.
You'll receive a 30 page ebook with plenty of food for thought.
Some of the information is fairly basic, but the true power of Boffo lies in you.
It is upto you to put in the work & find out what works for you.
ESSENTIAL READING
I recently stumbled upon this (E)booklet & it aligns perfectly with my search for character development.
Although the information is fairly basic, it has given me a lot of food for thought.
I had many A-HA (NO, not the 80's pop music band) moments, where I felt like things were just "clicking" in my brain.
I'd go as far as saying this should be essential reading for any aspiring magician or mentalist
Great job Rev. Christopher.
Thanks for sharing your experiences of character development.
I'd love to write a longer review, but I'm off to "kill my darlings!"
Summary
Christopher's brilliance really shines thru in this product. Character development is critical to the working professional. Even if you just want to enhance your casual game, understanding WHO you are will only further enhance others enjoyment of your craft. There is no one better to teach this than Christopher Thisse. There is more magic in this download than on any video that teaches you just tricks.
Summary
Any magician who has a true love and respect for there craft should purchase this. This book has thought me how to bring more meaning to my work. BEFORE YOU BLOW ALL YOUR MONEY ON AN INSANE AMOUNT OF METHOD TUTORIALS BUY BOFFO. This will guide you in getting resources that will improve your magic for you and for your spectators.
Summary
"A magician is an actor playing the part of a magician." -- Jean Eugne Robert- Houdin.
Boffo will help you think about what that magician you are playing the part off can do, how he thinks, etc. This though process will add depth to your performances.
I recomend this book to anyone who takes the art of magic seriously.
Summary
I loved it, if you're starting out and you want to develop a persona and style you should get this. The price is fair. The only downside: it's short, less than 30 pages. But great stuff here.
Summary
Picked this up on a whim. Figured why not, the more knowledge one knows, the better. This is a very short pdf file/book. Under 30 pages. There is alot of useful things in here, but alot I feel that is not so useful. This pdf if followed will help get you started on character creation, but I also feel that this tells you to live your characters life, and if your character won't do it, you CAN'T DO IT. I got this on the 15 percent discount, so I'm not complaining about the price, as I said before lots of great things in here. No tricks, no methods, no secrets really. But there is fluff and things that I personally feel should have been left out. But if you're serious about becoming a character, this will help get you started. Now I just need to find out what craft beer he was drinking.