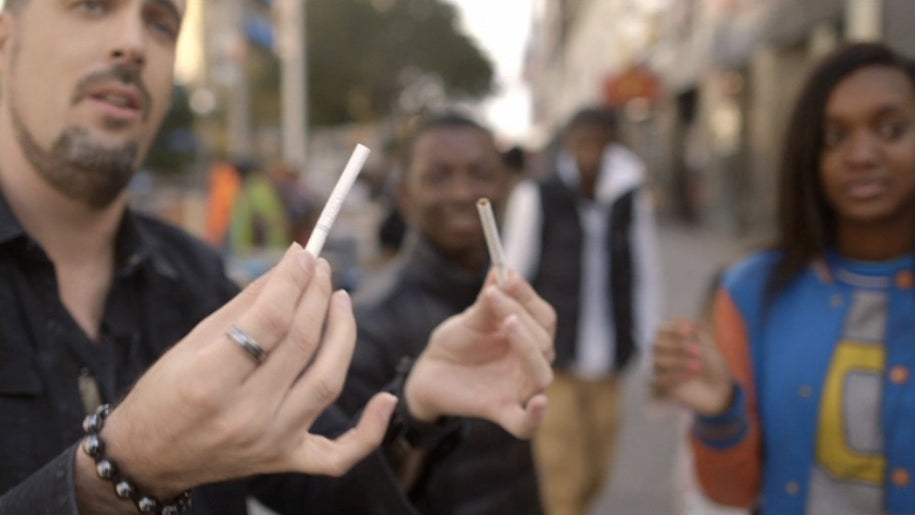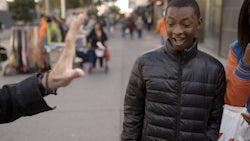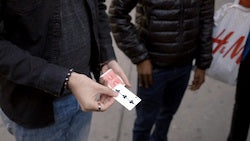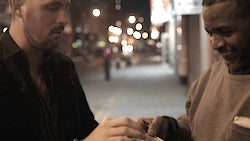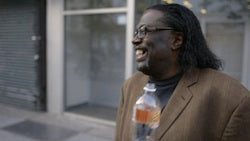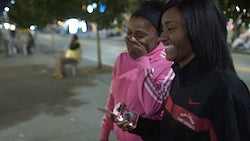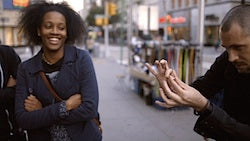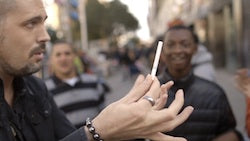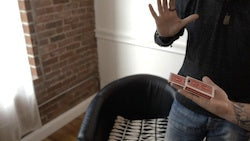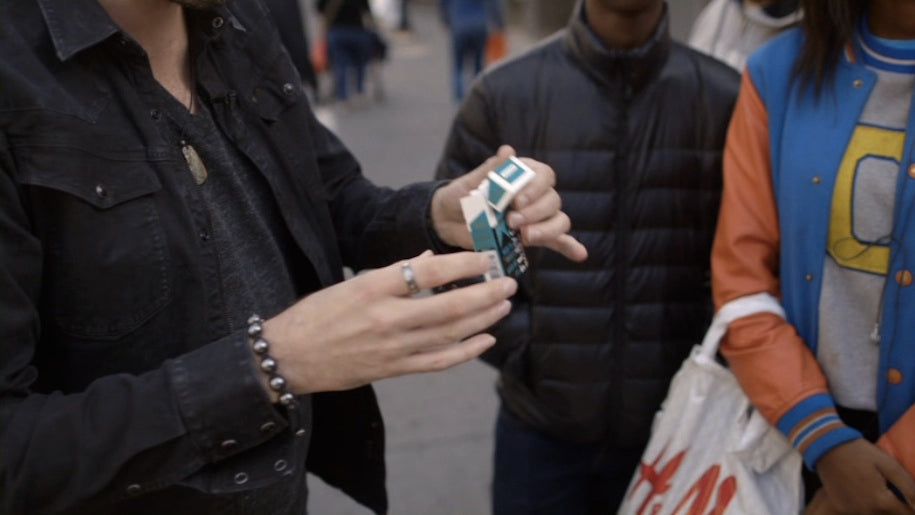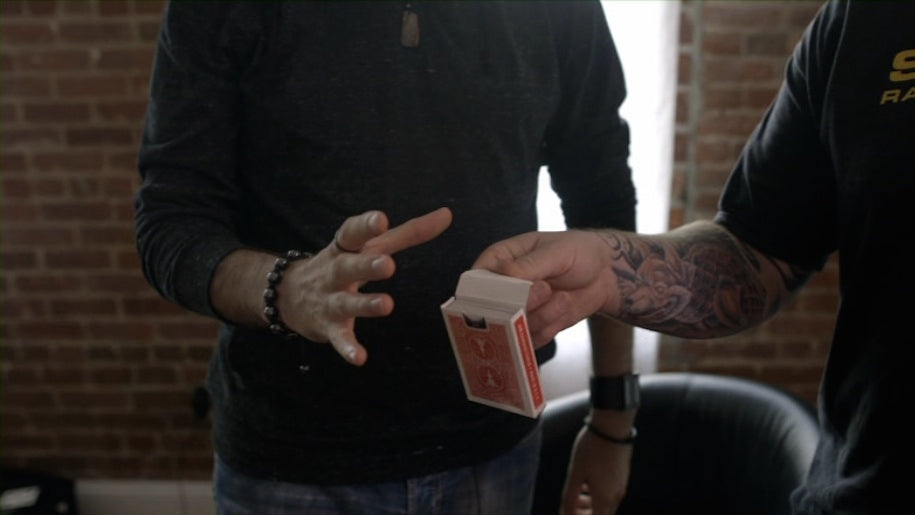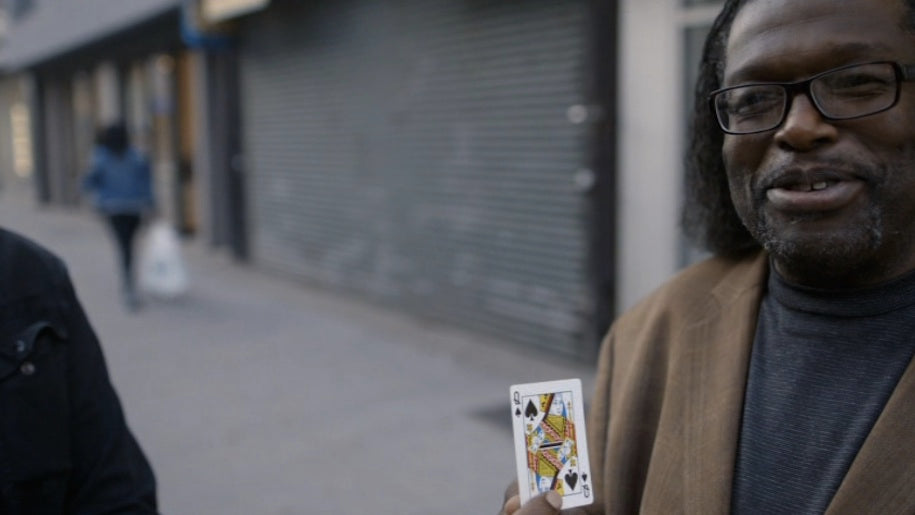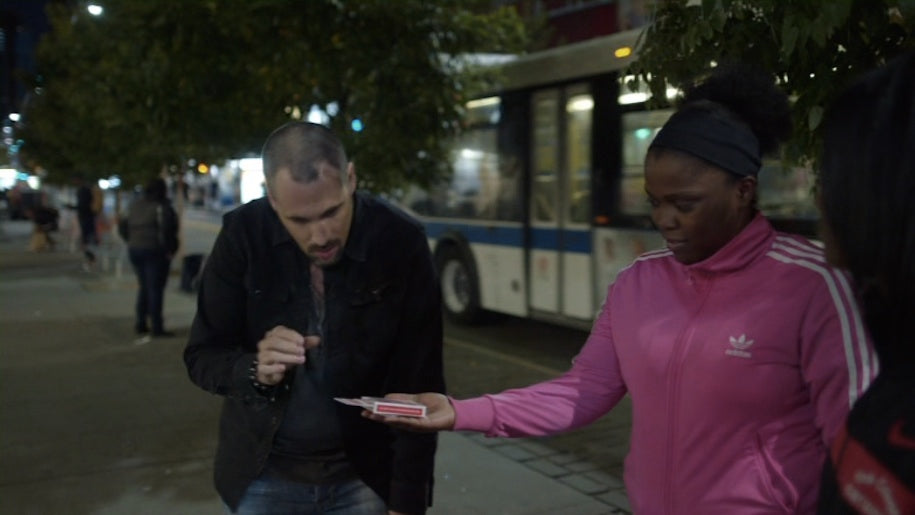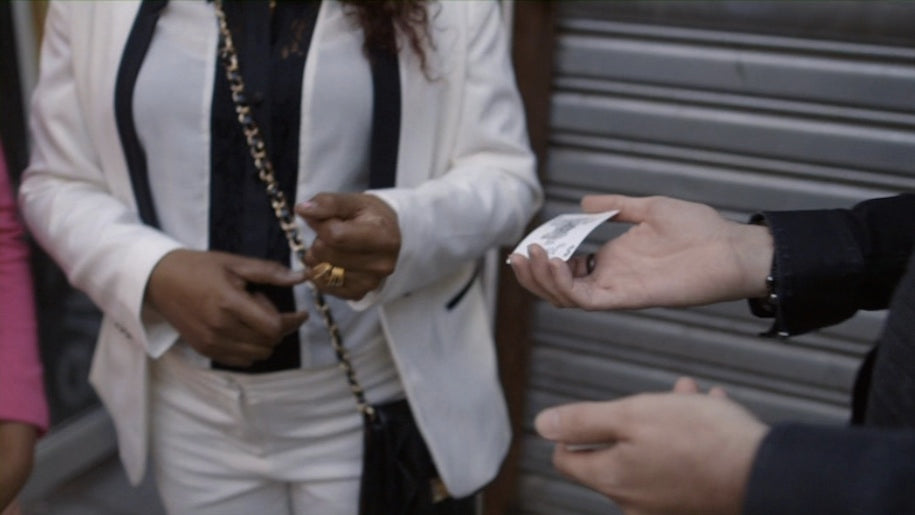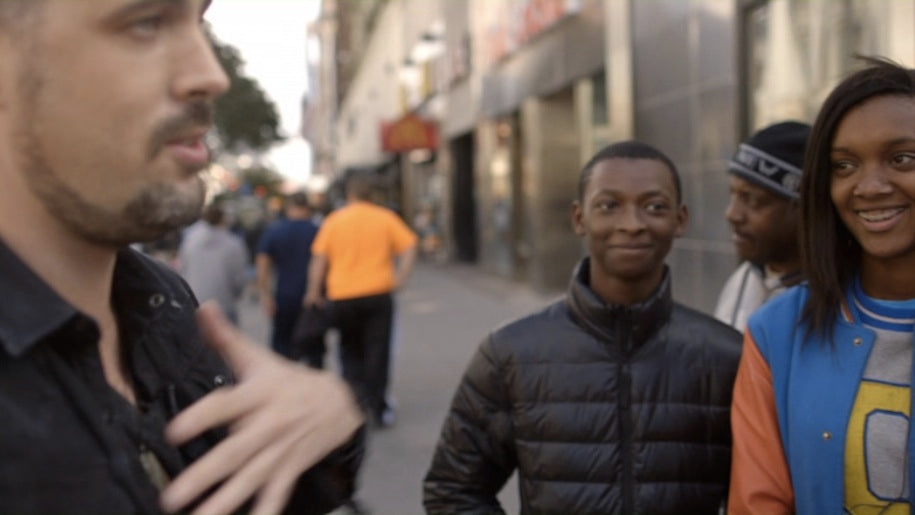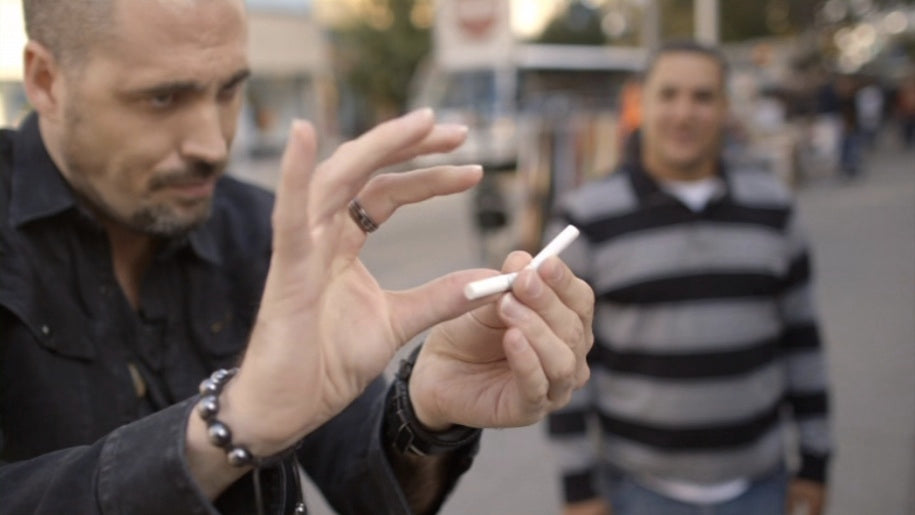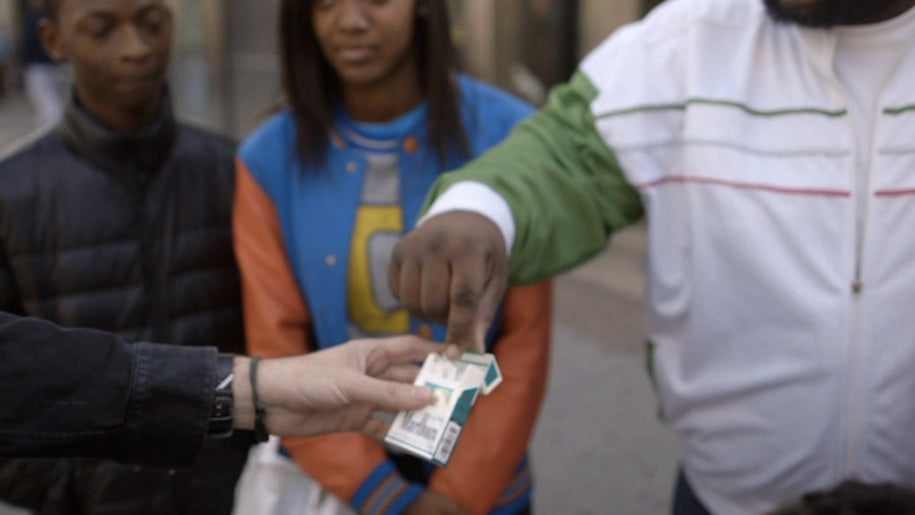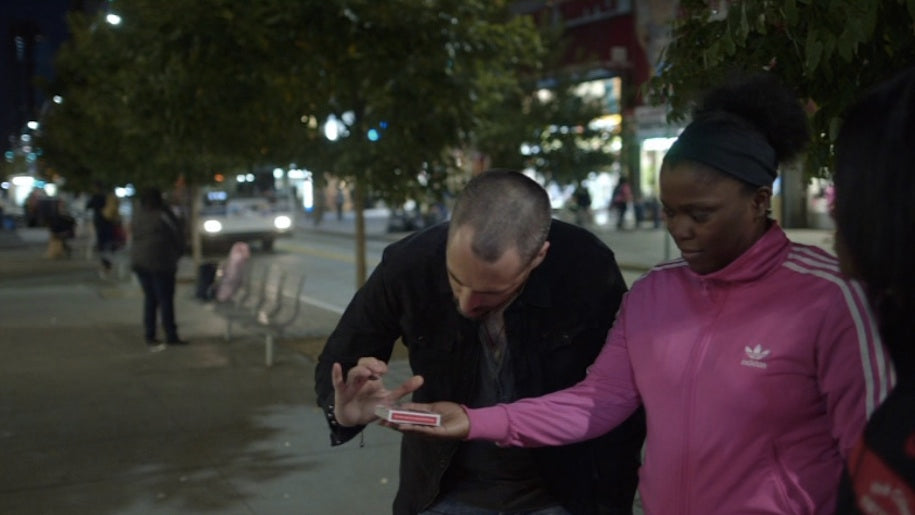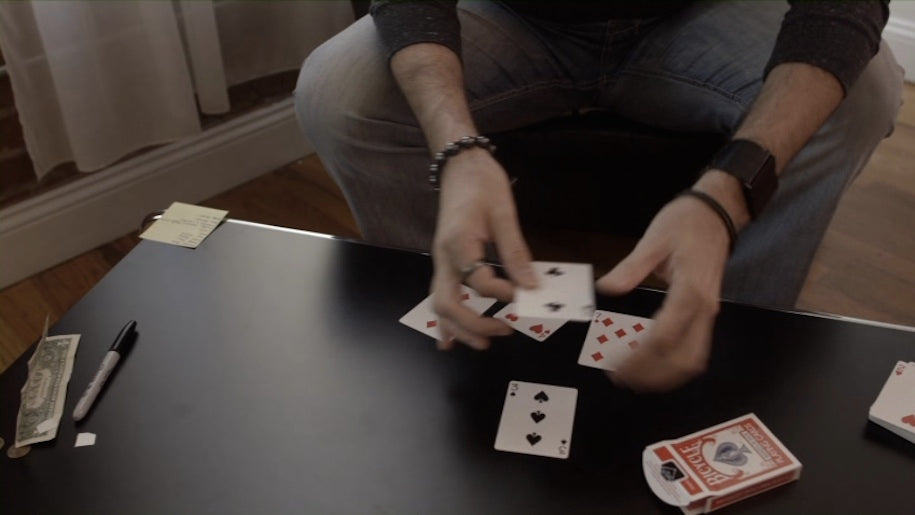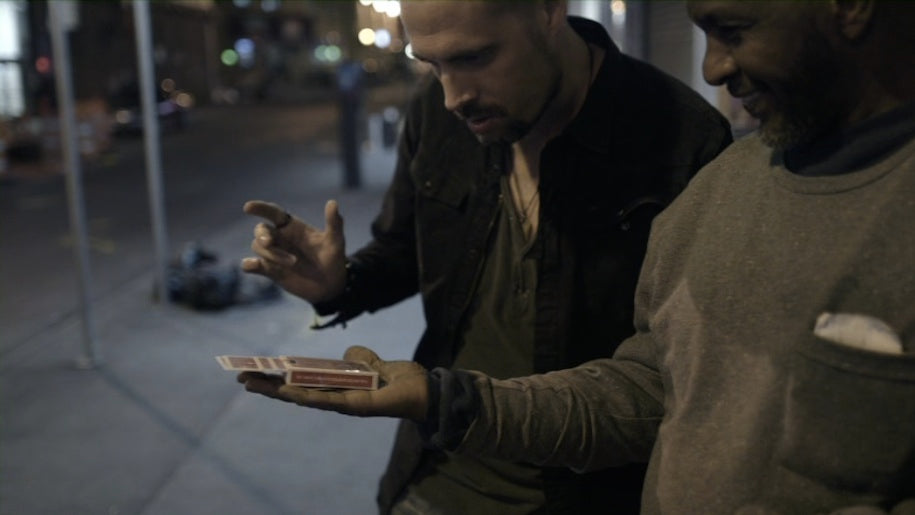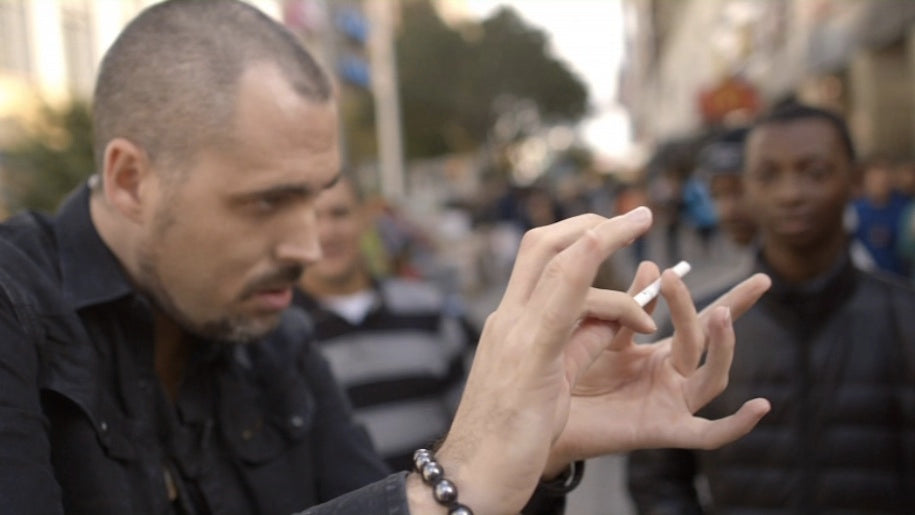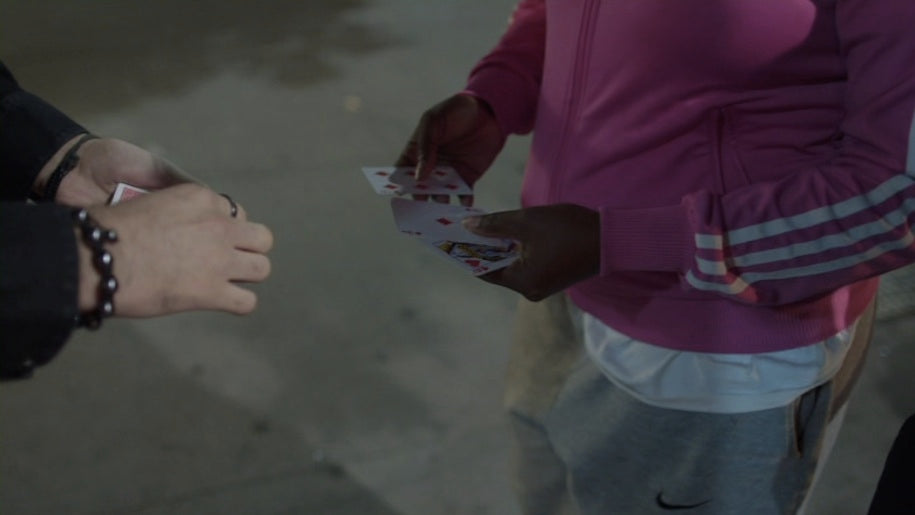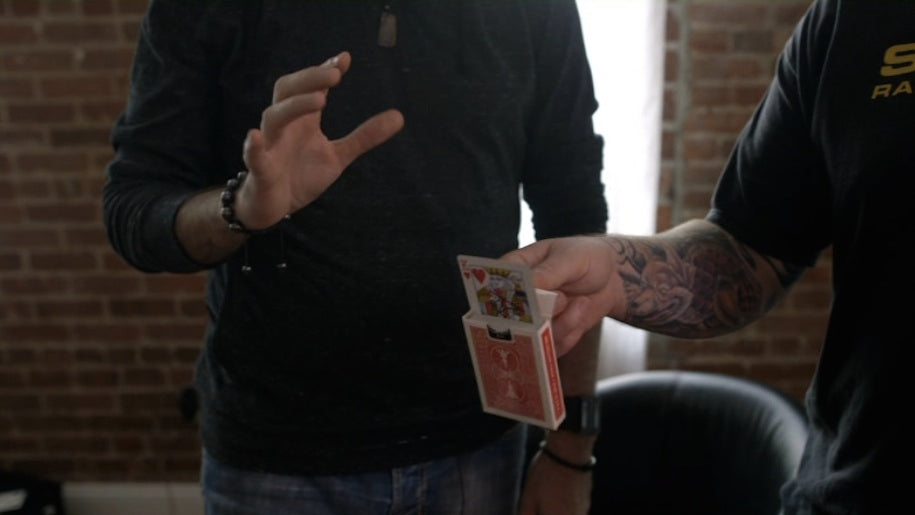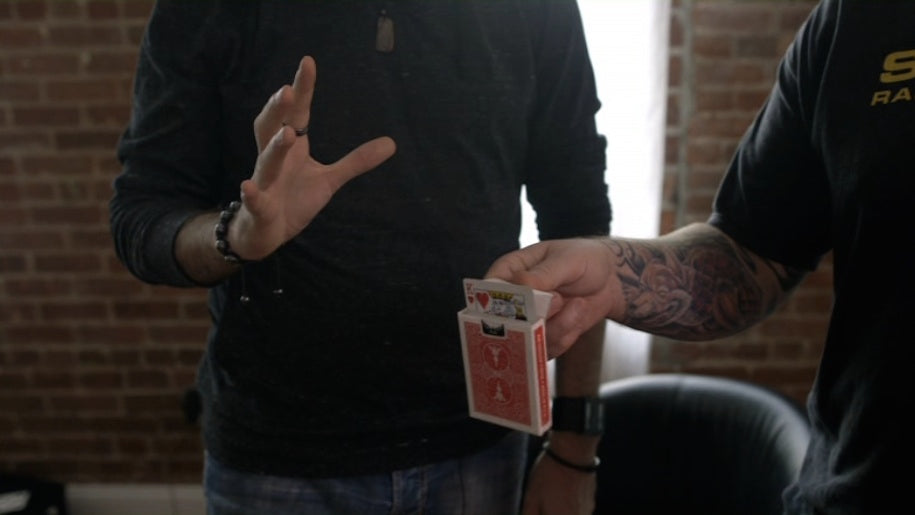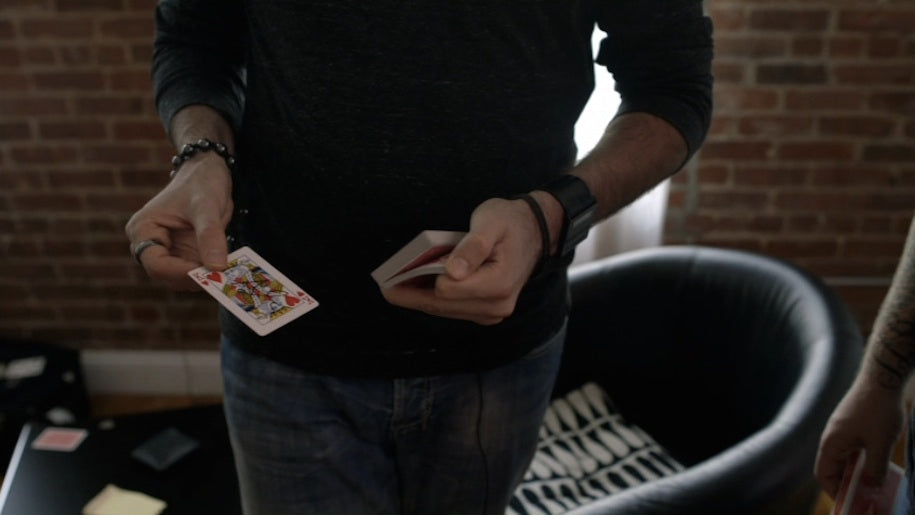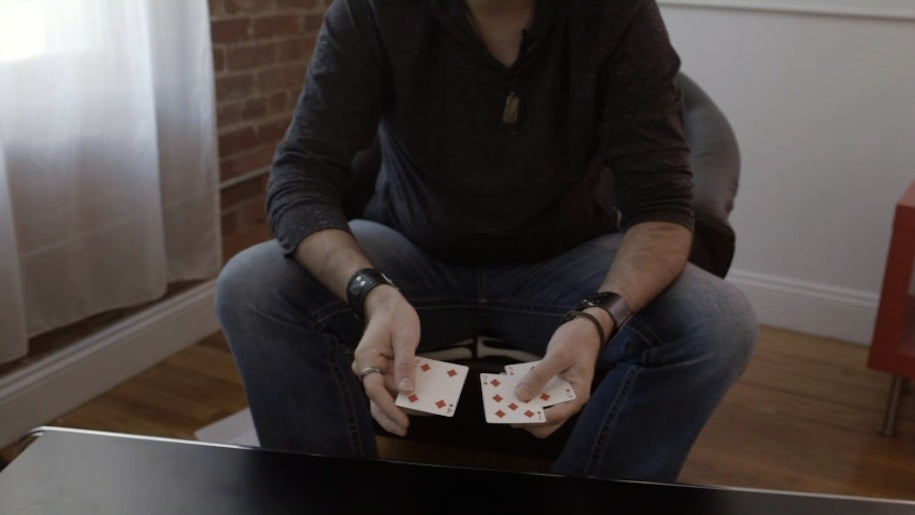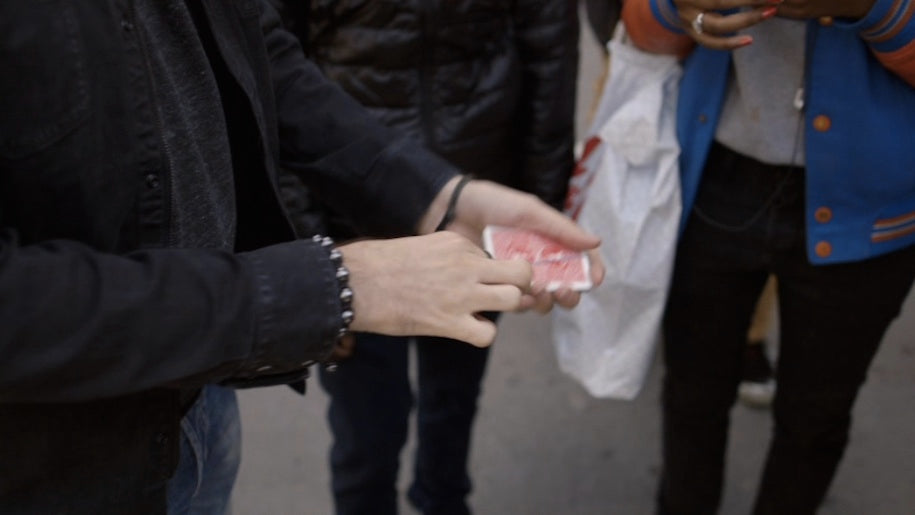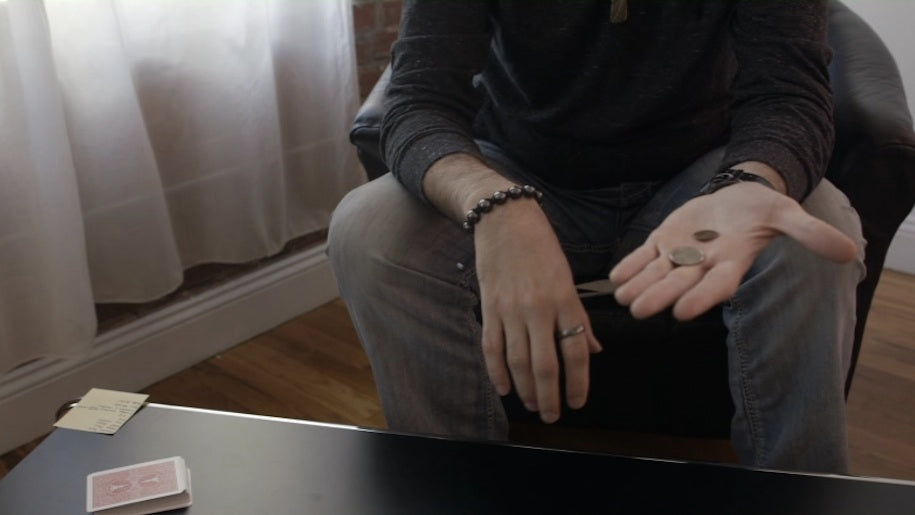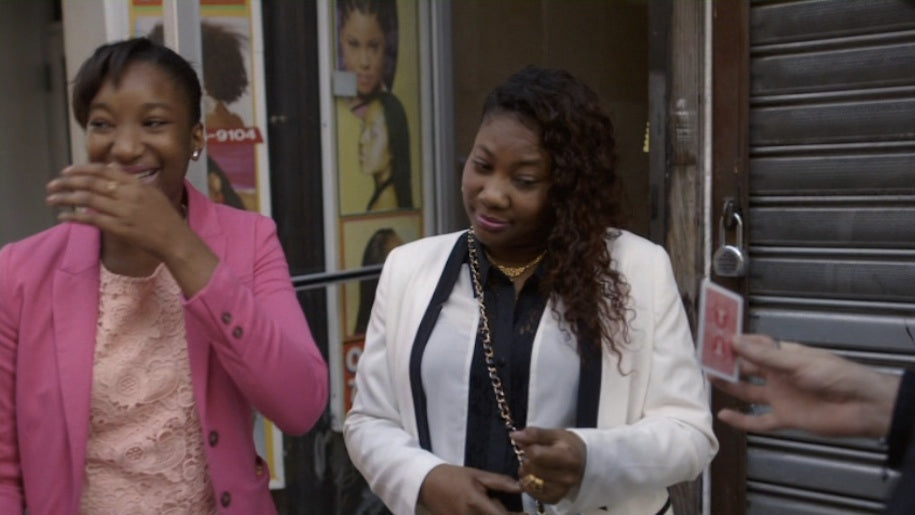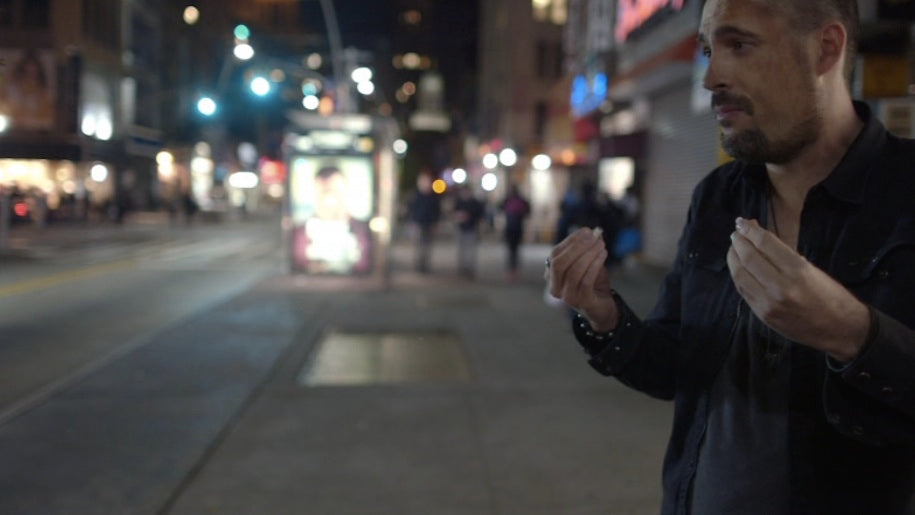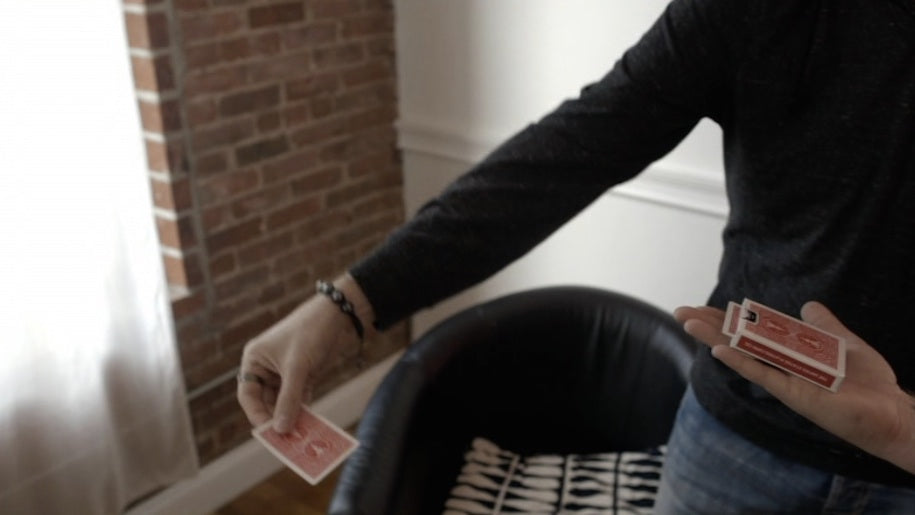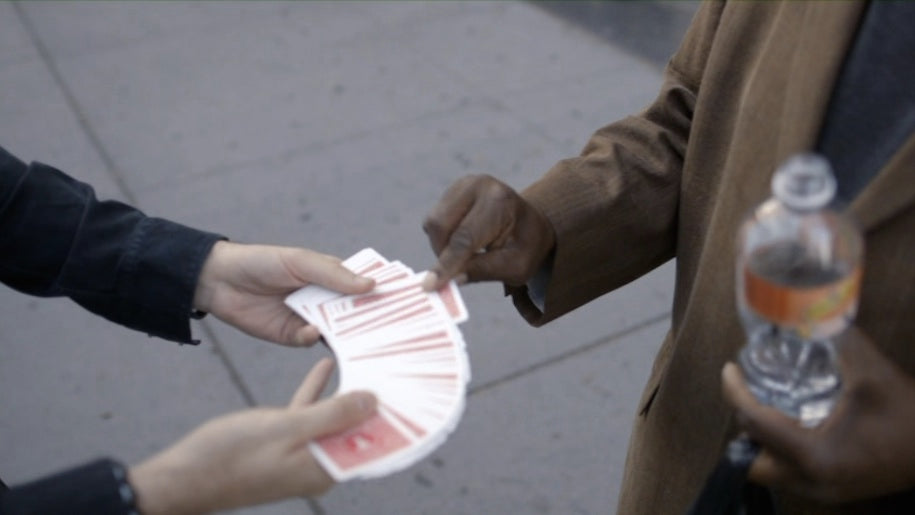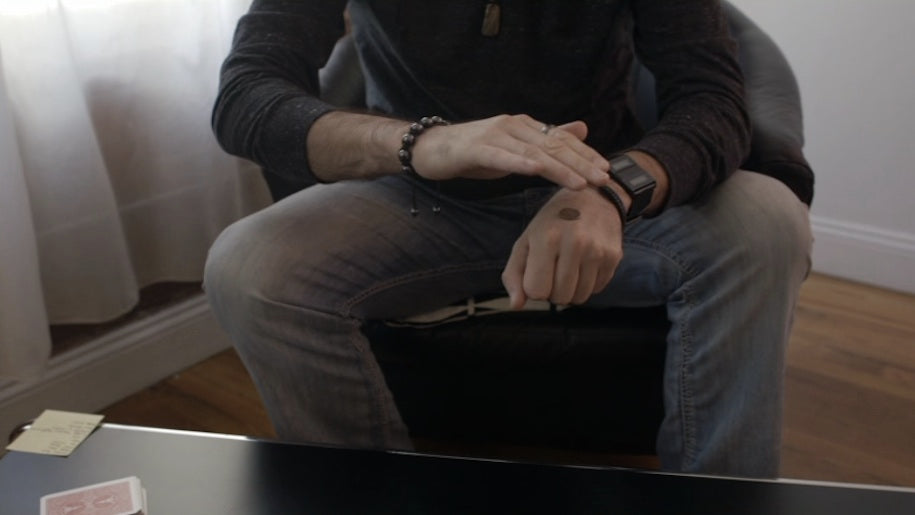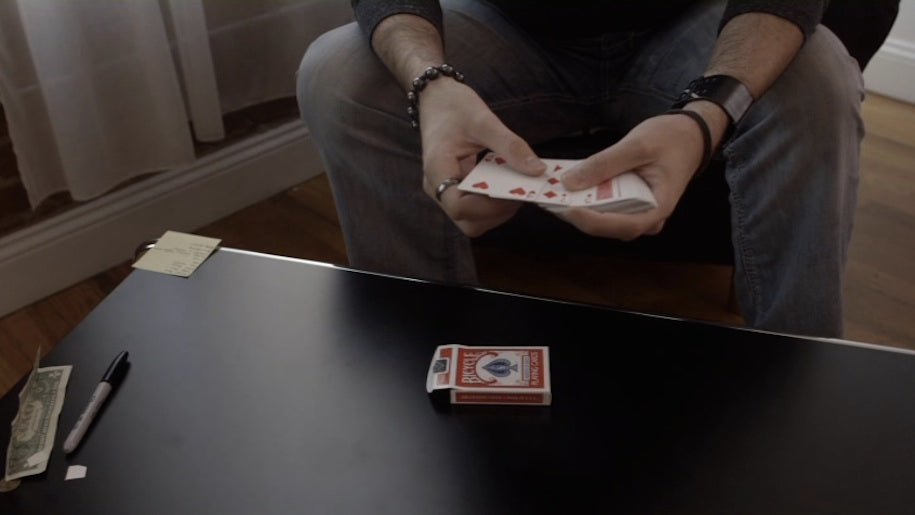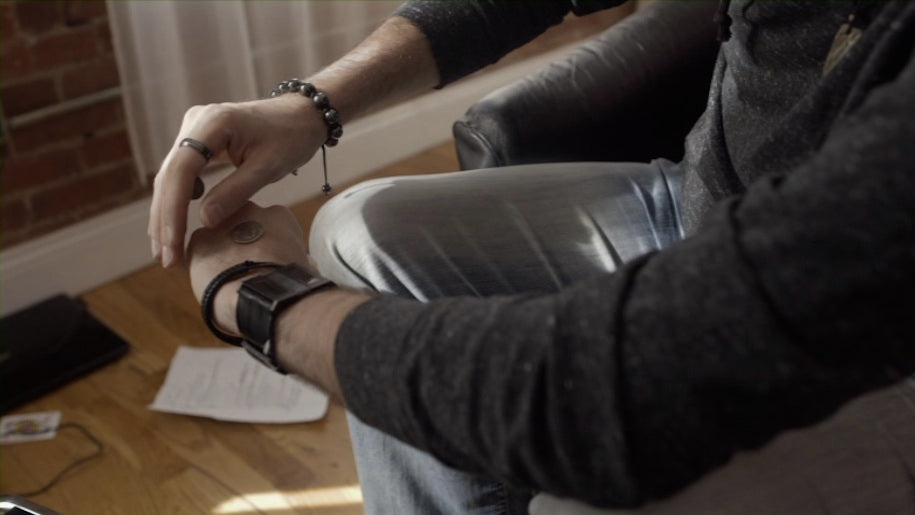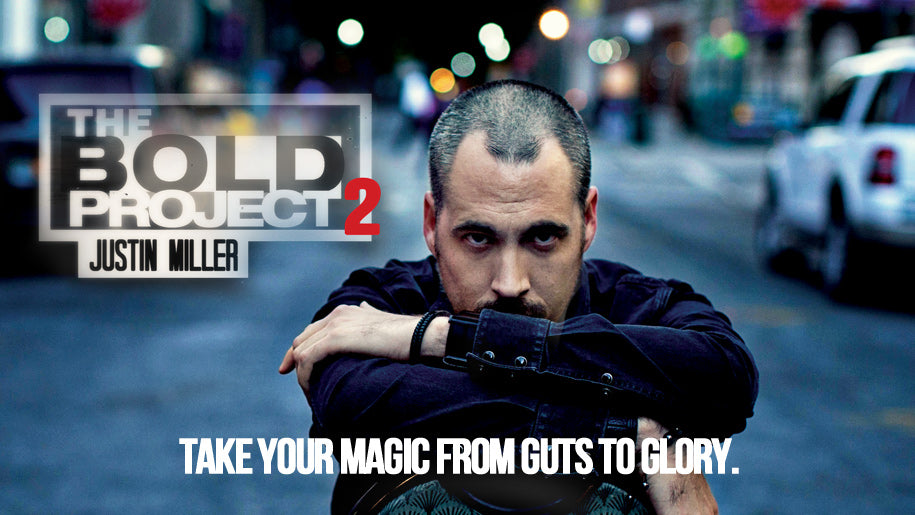 Bold Project - Volume 2
In Bold Volume 2, Justin Miller prepares you to be FEARLESS in your magic.
This is raw, compelling magic proven over hundreds of live performances. Packed with 9 effects that will teach you lessons that can apply to all your performances - effects that will give you the confidence to get away with anything.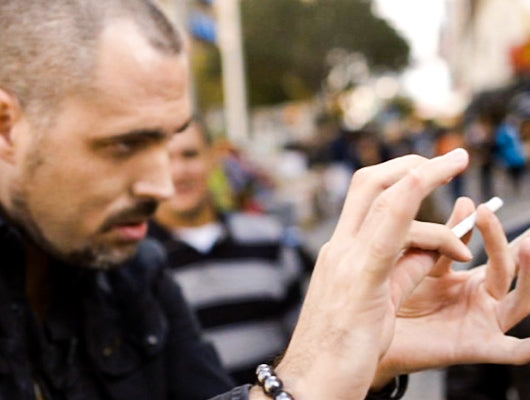 In Bold Volume 2, Justin Miller prepares you to be FEARLESS in your magic. He gives you his personal guarantee that by the end of this volume you'll be a better, STRONGER performer. Absolute GEMS vital to learning how to perform to anyone in any situation.
This is raw, compelling magic proven over hundreds of live performances. Packed with 9 effects that will teach you lessons that can apply to all your performances - effects that will give you the confidence to get away with anything.
If you've already picked up the wildly successful Bold Volume 1 - you know what sort of high caliber magic, teaching and advice to expect - and you're ready as Justin turns up the heat in this second volume of the Bold Trilogy. If you haven't yet bought Bold Volume 1... you're missing out.
---
---
Bold. Methods.
Effects that shouldn't work - but do.
The routines on this video will show you just how much you can get away with as a magician.
Justin teaches you how to incorporate the crucial parts of the routine into everyday gestures, offbeat moments - and even having spectators do the 'dirty work' for you.
From the seemingly brave to out-right-gutsy,
Justin shows just what performing 'Bold' magic can do for you.
Bold. Presentations.
By breaking every rule we know regarding performing,
Justin shows that magicians are completely WRONG about how spectators should react, and how much you can 'get away with' by mirroring the energy of your audience.
His presentations challenge the perceptions
of both spectators and magicians, taking classic plots and turning them upside down, with moves and changes that appear to break the laws of physics, using everyday impromptu objects.
Bold. Reactions.
Bold is about
real people with real reactions
, getting the most out of your audience, and understanding that every person reacts differently. Bold is about bringing out what Justin calls the
'I gotta go to Church NOW'
reactions.
Effects that have a visible psychological effect on the face of the spectators as the brain seems to 'break' and recover, and then break again, as it tries to process what has just happened.
---
---
On the Video
String Theory
A dollar bill passes through a pen line drawn on another dollar bill, solid through solid. With a wave of a lighter, the line vanishes - and both bills are inspected, verified to be wholly in tact. Justin's performance of this effect alone is a lesson in tenacity using two borrowed bills. An effect that totally embraces the BOLD philosophy.
The Great Divide
Never be caught a few dollars short again. A dollar bill is shown front and back, folded in half and with a twist - becomes a ten dollar bill. The changed bill is then unfolded, shown front and back - and can be inspected, pocketed - or handed to a bewildered cashier.
DMT
A multi-phase coin transposition using a penny and a quarter. A penny is placed in the hand and a quarter on top of the closed fist. With a rub of the quarter, the coins change places. The change can be repeated - penny in the hand and quarter on the fist - and as the quarter is picked up off the hand… it changes. This is gutsy, visual magic.
Summons
A haunted pack from inside the box. A card is selected and signed, lost in the deck and the deck returned to the box. The box is left on the spectator's hand while a single card s-l-o-w-l-y makes its way out of the pack. Just as the card escapes the deck, it jumps into the performer's outstretched hand - and turned over… revealing the spectator's signature.
Cradle
A rising card routine using a variation on the Summons effect. A card is signed, the deck riffled off the thumb and the card replaced wherever the spectator calls 'stop'. With the deck returned to the box, the spectator holds the open tuck flap, allowing the deck to rock back and forth below their hand. A single card rises from within… then flies into the air to be caught by the performer.
Top Shot
Lennart Green's Top Shot is both impressive… and difficult. Justin Miller's version couldn't be easier - and the routine he teaches with it will make its way into your regular arsenal right away. A seamless ending to an ACR - yet strong enough to stand all by itself.
Deep End
An interesting twist on the signed transposition plot. A card is chosen and signed by a spectator and placed in the performer's back pocket. A second card is removed from the deck and a rubber band wrapped around it in place of a signature. With a stroke of the finger, the rubber band melts away and the card turned over to reveal the spectator's signed card and the performer's card have changed places. To verify, the transposed performer's card is removed from his back pocket - replete with rubber band.
Smoking For Two
The undisputed standout of this volume. This is a torn and restored cigarette on steroids. A cigarette is borrowed from a spectator and broken in two as a demonstration of will power to quit smoking. With a rub of the two broken pieces together, the cigarette slowly, visually, melds back together. As a kicker, the cigarette is split into two new cigarettes - one kept by the magician and the other handed back to the spectator.
Passe
Not a fan of Oil and Water? You will be after you see this. A two phase routine that uses the box and the spectator's hands to accomplish the seemingly impossible. Six cards are mixed red, black, red, black, red, black. The performer pauses for a second before turning the cards face up - they've instantly separated - three reds on top, three blacks on bottom. The effect is repeated, but to make it harder, the black cards are placed in the box, the red cards kept by the performer. With a wave of the hand, the red cards become black - leaving the spectator to open the box in their hands… removing the three red cards they saw just moments ago.
---
---
With Bold you will learn;

• How to structure your magic so that you can roll and adapt to ANY situation.

• Why Justin gets the best reactions to his magic - and how you can too.

• How to direct attention to where you want it - and more importantly - where you DON'T want it to be.

• Why you shouldn't perform to magicians - but how to break their minds if you do.

• How to gain full control of your audience by making them part of the show.

• The casual actions that hide the 'dirty work' right in front of the face of your spectator.

And MUCH MORE.

Each carefully crafted effect on this video teaches more than simple mechanics. Audience management through scripting, timing, angles and psychology are all taught in context of each routine.
Bold teaches you to be the best magician that you can be - not for yourself, but because you owe it to your spectators. It's the first step in getting you out the door and onto the streets with your magic.
Take your magic from guts to glory... with the second instalment in the BOLD trilogy. Order today
This product is rated 5.0 of 5.0 stars.
It has received 2 reviews.
Great Thinking
I love the thinking behind the effects and how I can work the different effects in real life on the streets. Justin Miller really did it on this one.
Summary
Justin Miller magic is as close as we get to real magic. The Bold project is proof of JM's ability to keep the true art of magic alive. These effects are not hard to perform and deliver speechless reactions. The hardest part of performing these effects will probably only be how you sell it. They are incredible but if you present them properly and connect with your spectators, you will witness the true definition of astonishment. This is a must for magicians that want to be seen as real magicians and not just cardist or expert card handlers.