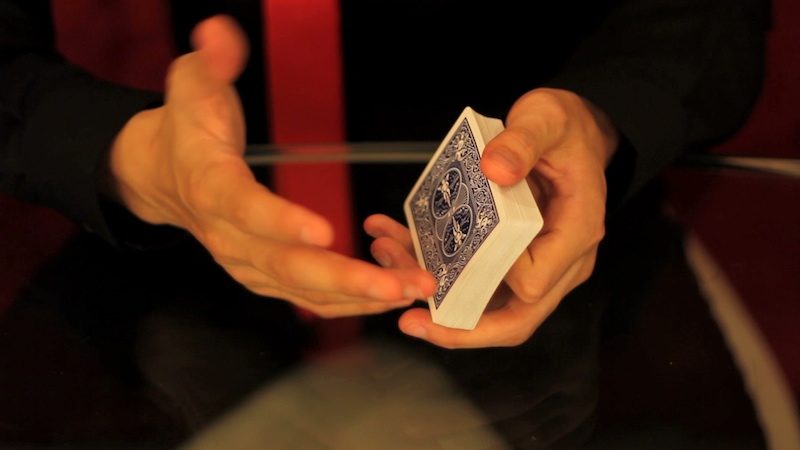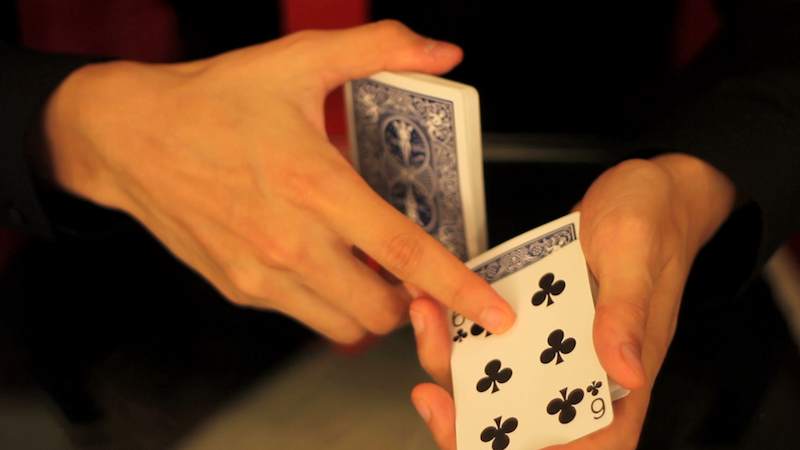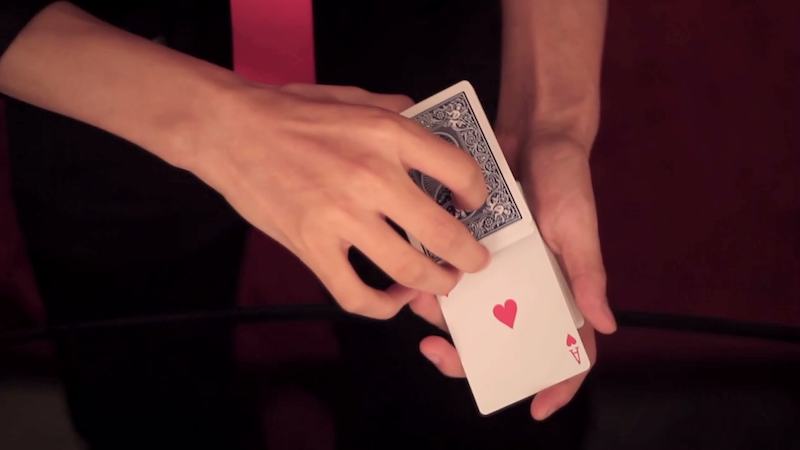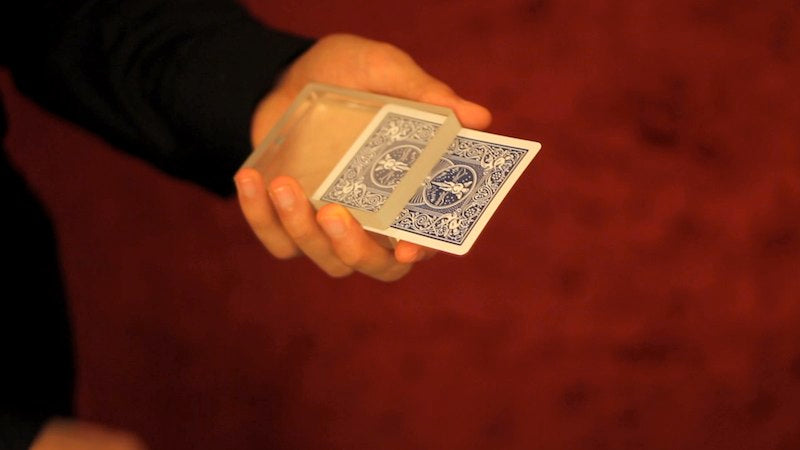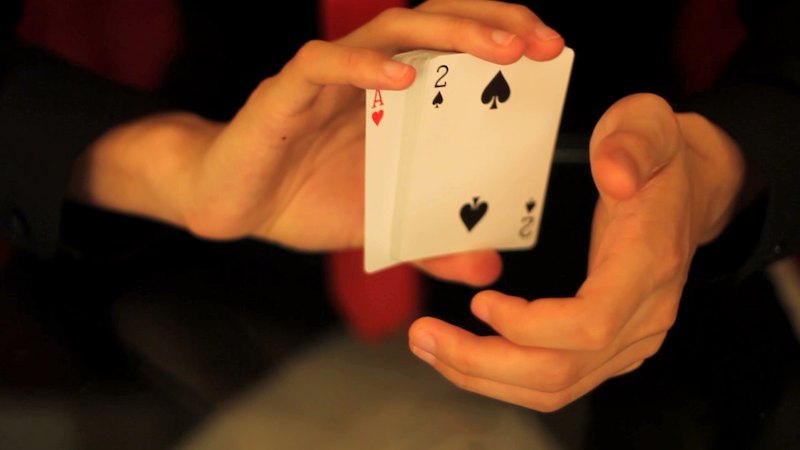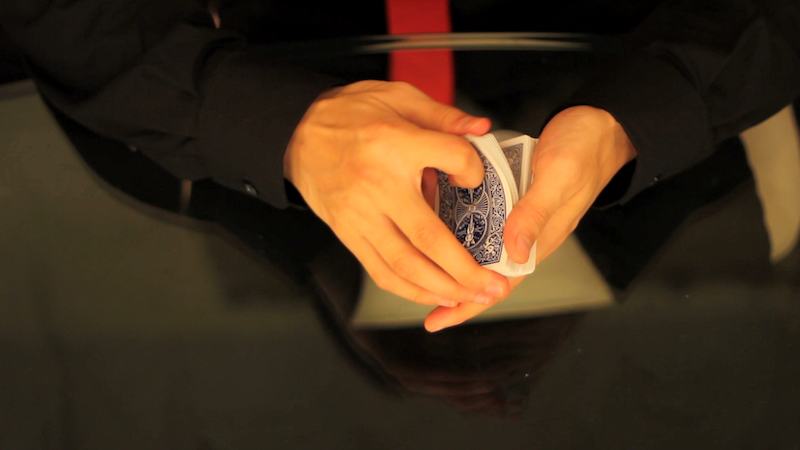 Change of Heart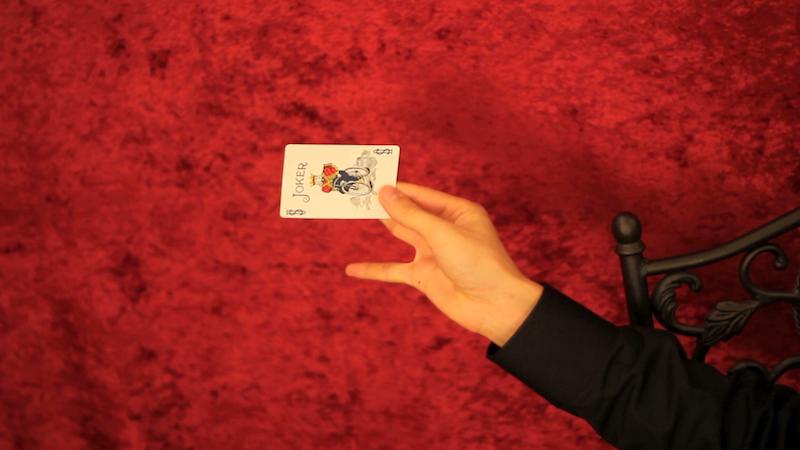 To have a change of heart means to change one's mind - and with these two color changes from Shin Lim, you'll not only change minds - you'll completely melt them.

Rarely are sleights themselves impressive in their own right - but here Shin has developed two pieces that work just as well on their own as they do as a finale to an Ambitious Card Routine.

Change One is a highly visual change that happens at the finger tips, with an open hand - under conditions as as fair as you'll ever see, and is perfect for stage or parlor presentations.

Change Two is an in-the-hands change from the middle of the deck, with a reversed card changing to a selection in the blink of an eye. A must learn change for the street magician.

• No Gaffs Required
• Totally Impromptu
• Shot in crystal-clear HD
• Multiple Angles for clear demonstration
• Includes teaching on the classic pass
• Taught by FISM, IBM & WMS award winner; Shin Lim.

This product is rated 4.3 of 5.0 stars.
It has received 13 reviews.
Summary
As a beginner to cardistry and card magic I found this one easy to learn than the praxis control as it took me only 3 days to learn this one but I guess some people pick things or certain moves etc quicker than others do? The top shop for instance I am still struggling to nail it every time even after a week of learning it.
The angles and tutorial on this one is exceptional and second to none.
If you like colour changes then this could be another one to add to your collection...
Get it NOW!
Summary
I loved this trick, the instructions were crystal clear . I don't recommend this trick for begginers but overall an amazing trick with an amazing method
Summary
This is AMAZING. The second color change is a little noticable but the 1st 1, OH MY! You literally can see a SINGLE THING he's doing with it! Simply amazing!
Summary
This is amazing it took me about a week to learn but its pretty simple and gets great reactions
one word: A masterpiece
I never think sleight of hand can do what Shin Lim did in his magic tricks. All of his tricks are masterpiece. No gimmick, complete improtu... just pure magic if you ask me. Of all his tricks, I like this one most because It's so beautiful but so easy to learn... Definitely they are selling this trick in a rip off price!
Really visual, but will take some time to master
Like I said above, It'll take some time to master the color changes and make it look as visual as Shin does it. But once the practice is put in, you will be able to perform it like he does. I saw him perform this live at the London Festival of Magic and it was even better than on film. This is a great buy, you won't regret it.
Great visual color changes
No doubt these will take some time to master, but once you get them down you can make it look as clean as shin does it. These are very well thought out color changes and definitely will be adding these to my repertoire.
Amazing!!
Definitely a great buy, I'd recommend it to anyone considering it.
It takes practice, but it's worth the effort
It takes some time to do, but they aren't incredibly hard. I would recommend this for intermediate magicians.
The one at eye level is a 7/10 difficulty
The one that you look down at is a 5/10 difficulty
Shin teaches them quite well, too. I would say it's worth the time and money.
Great!
Oh you like color changes,this will be the best!fantastic!