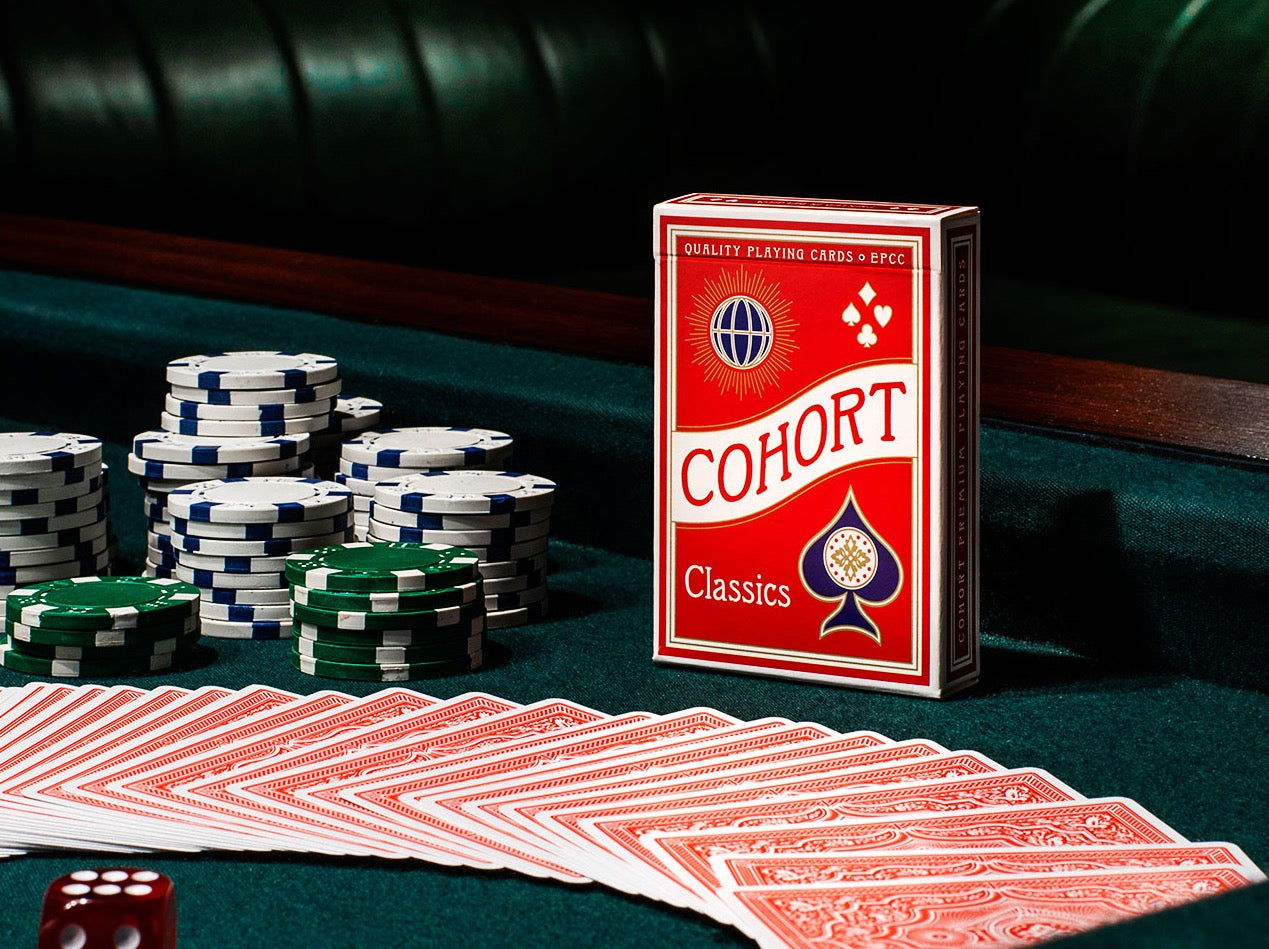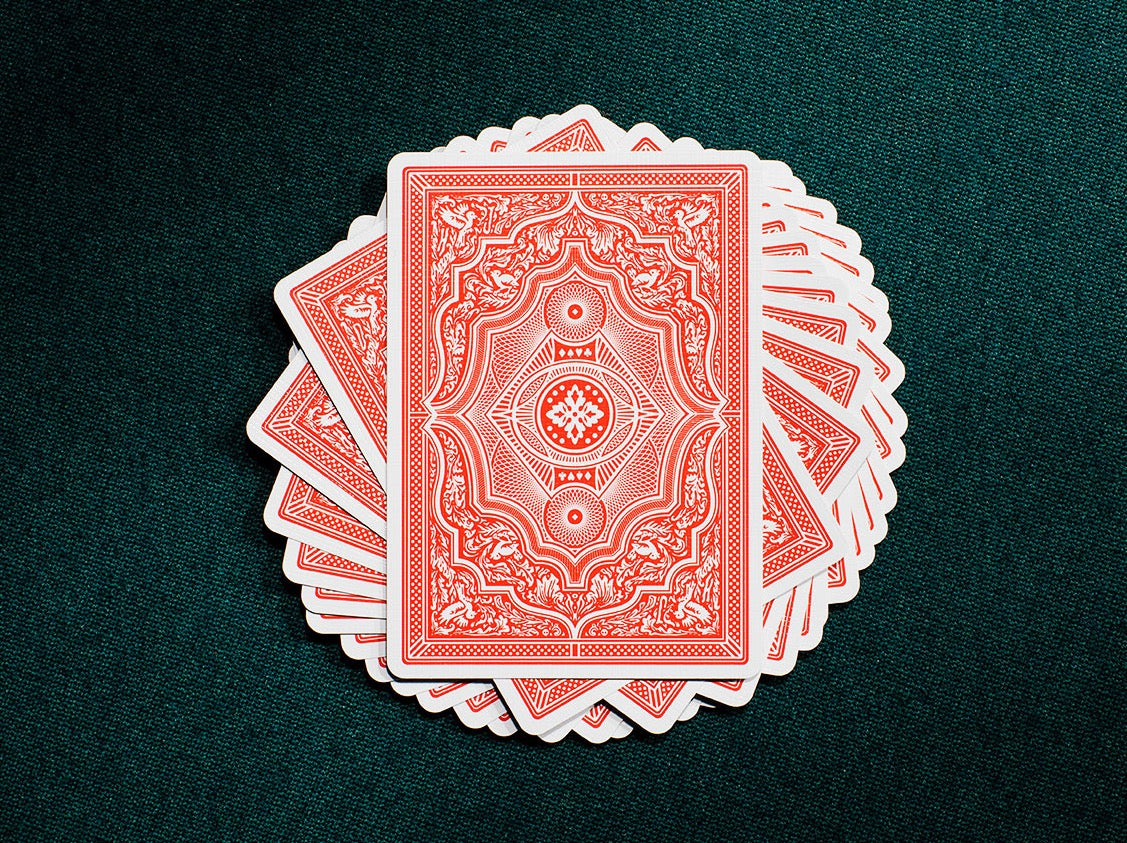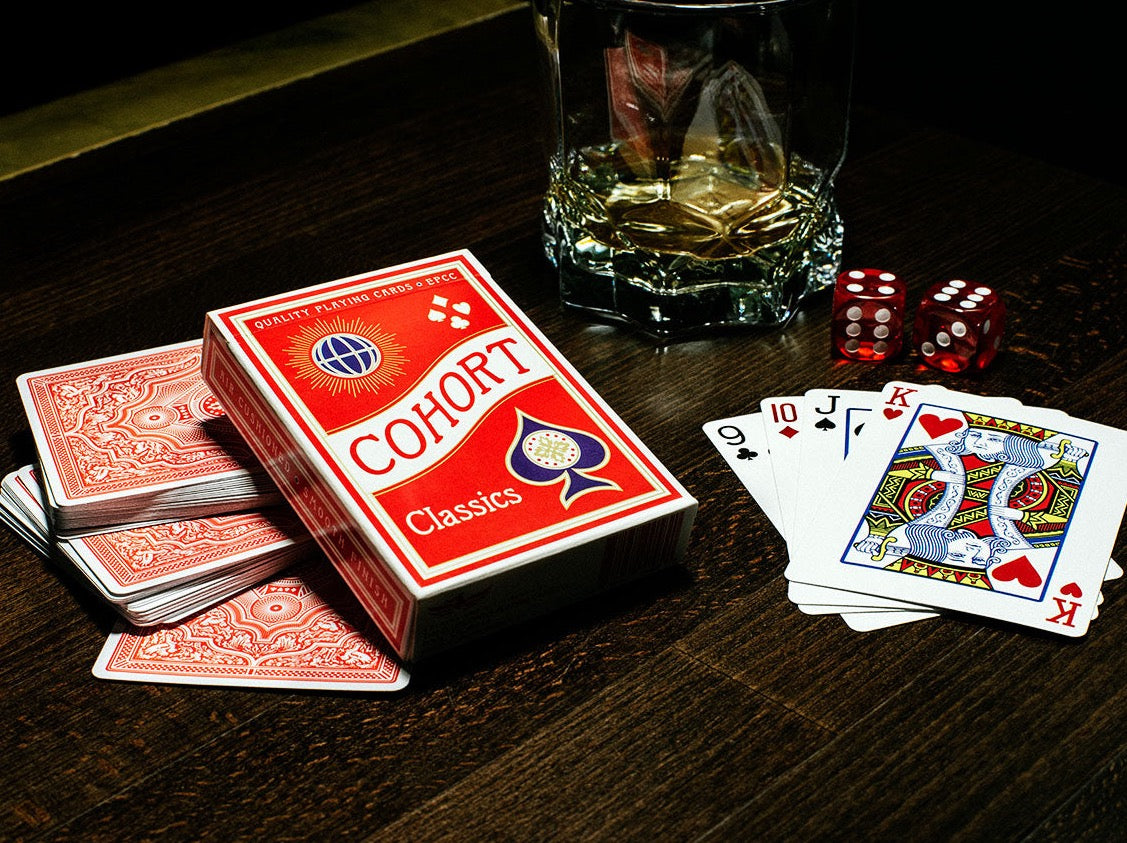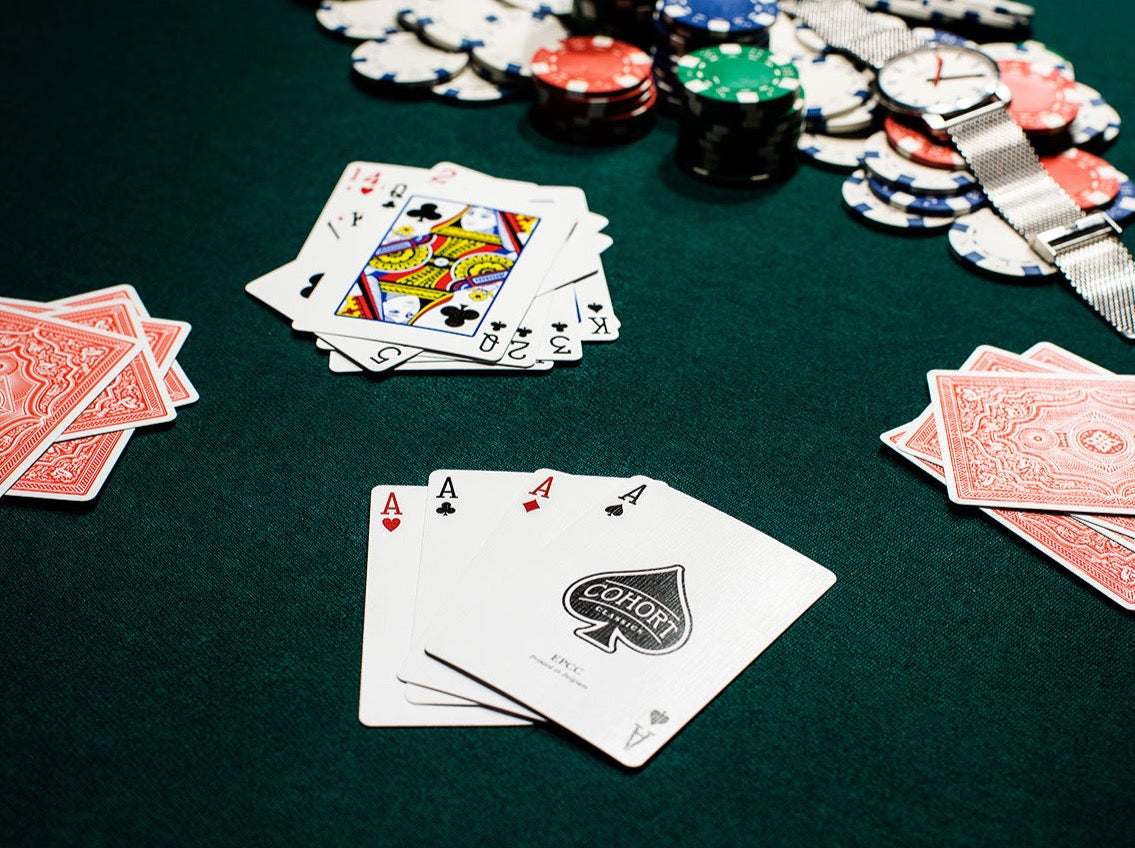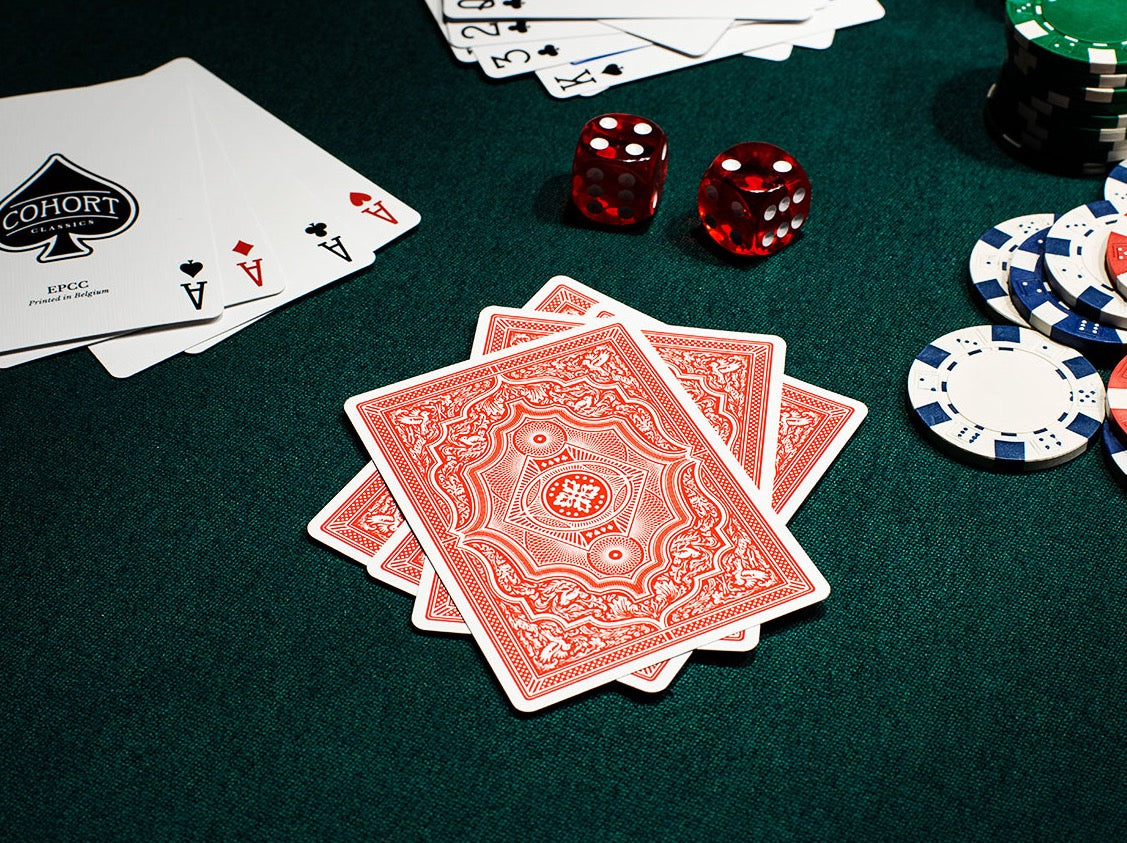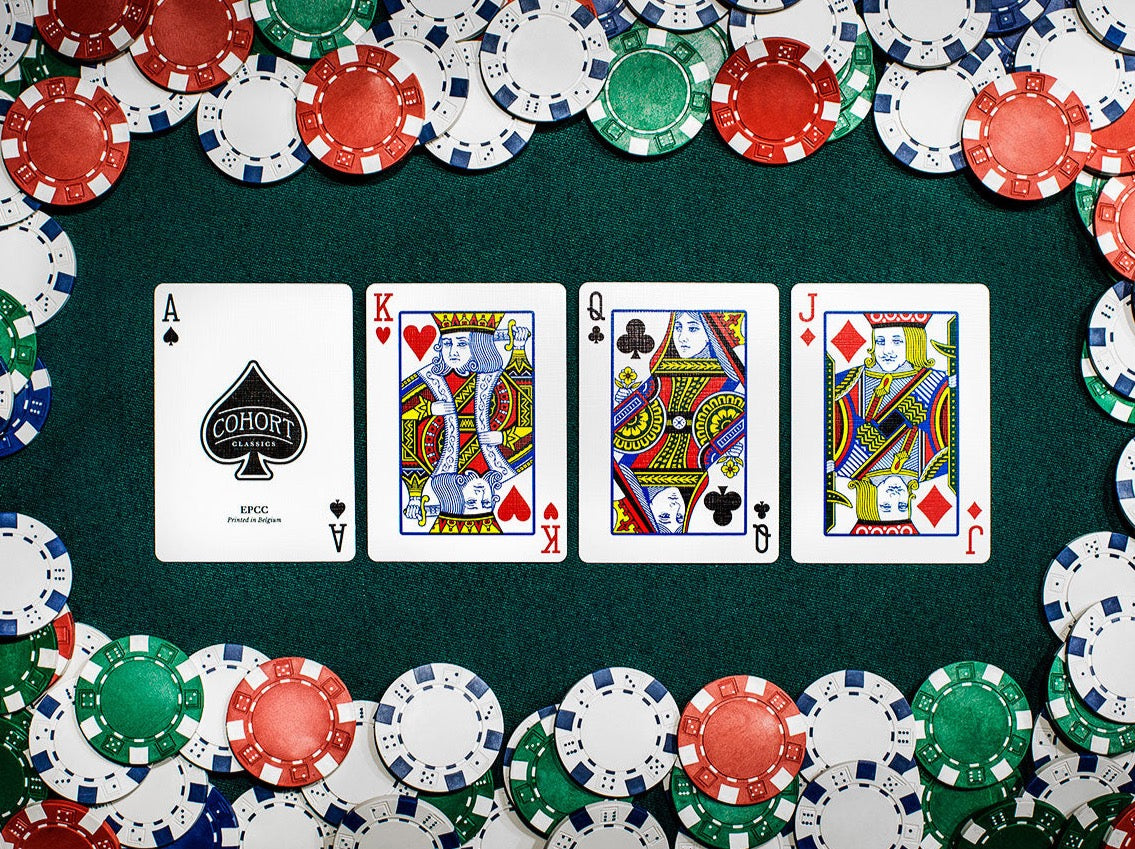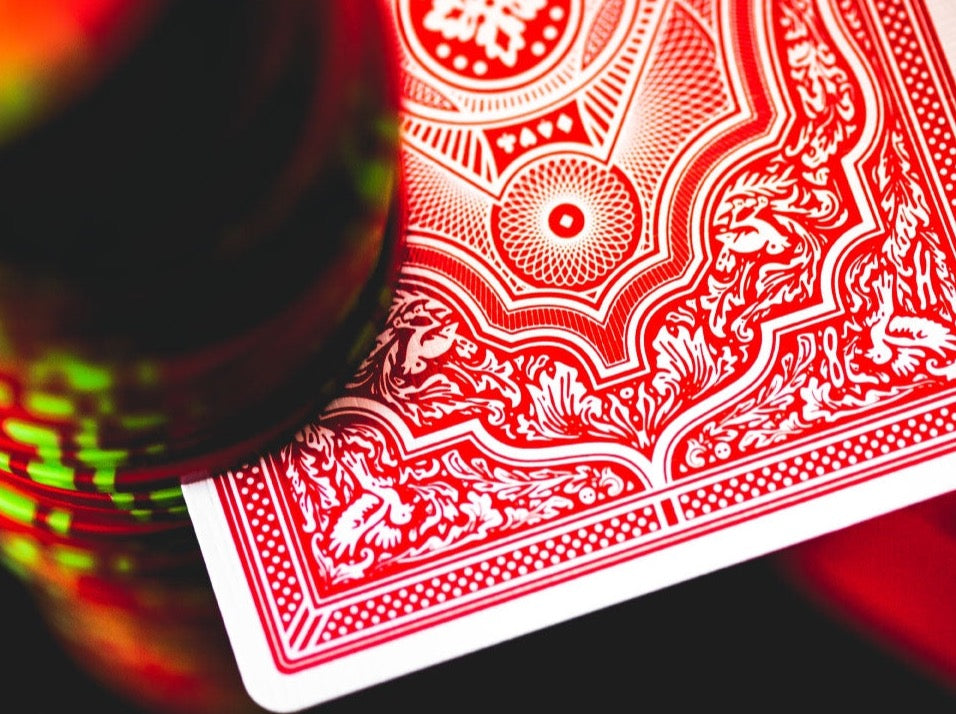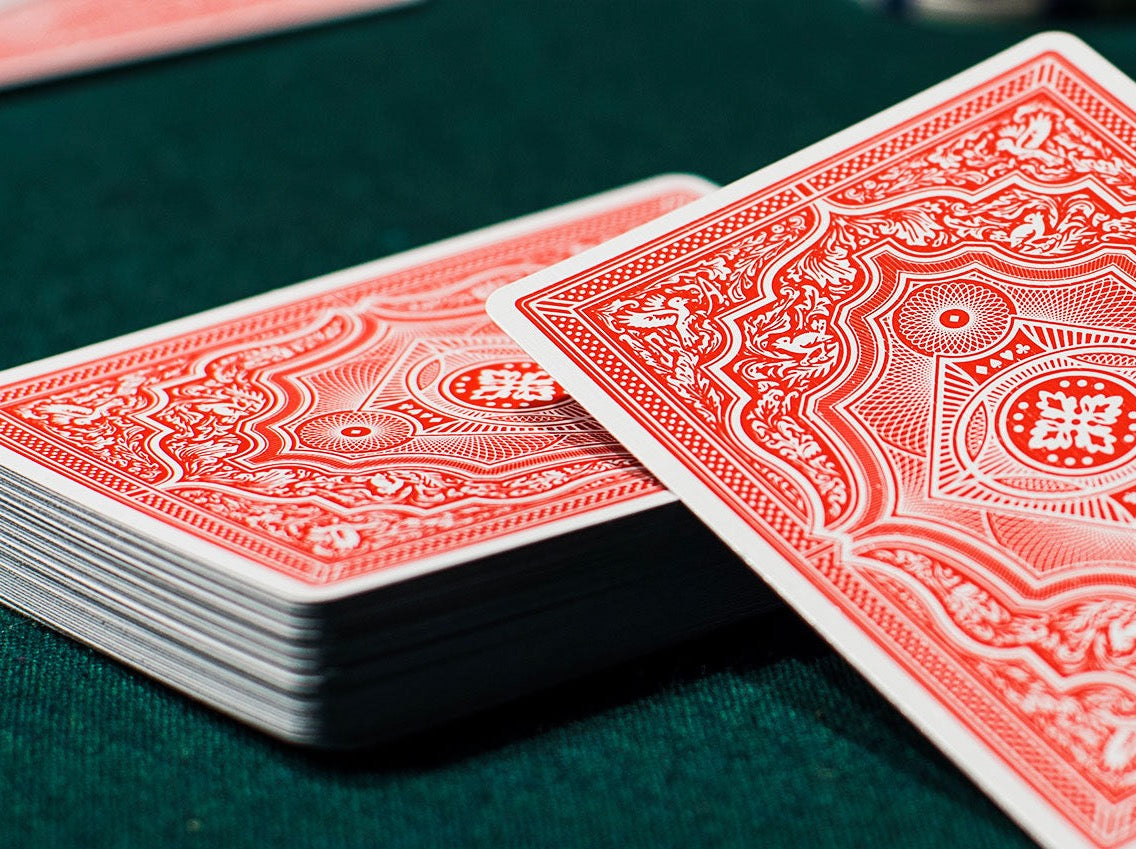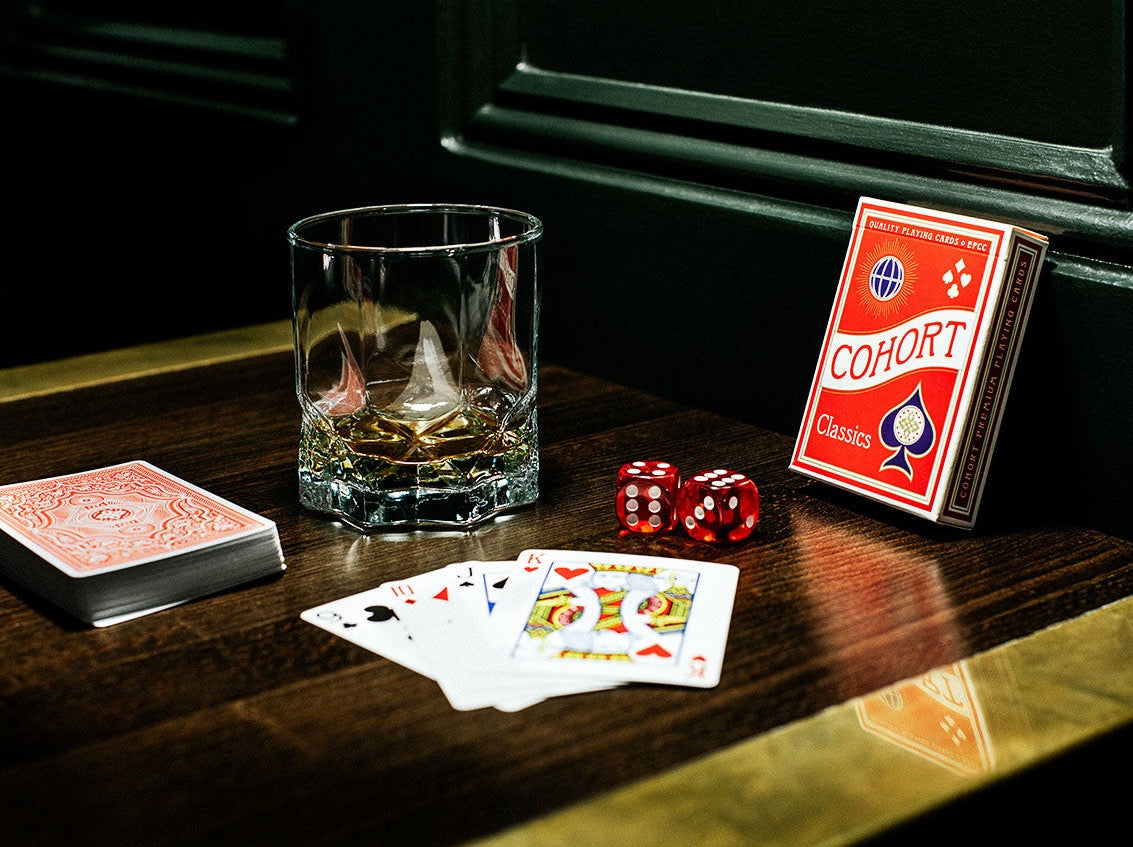 Red Cohorts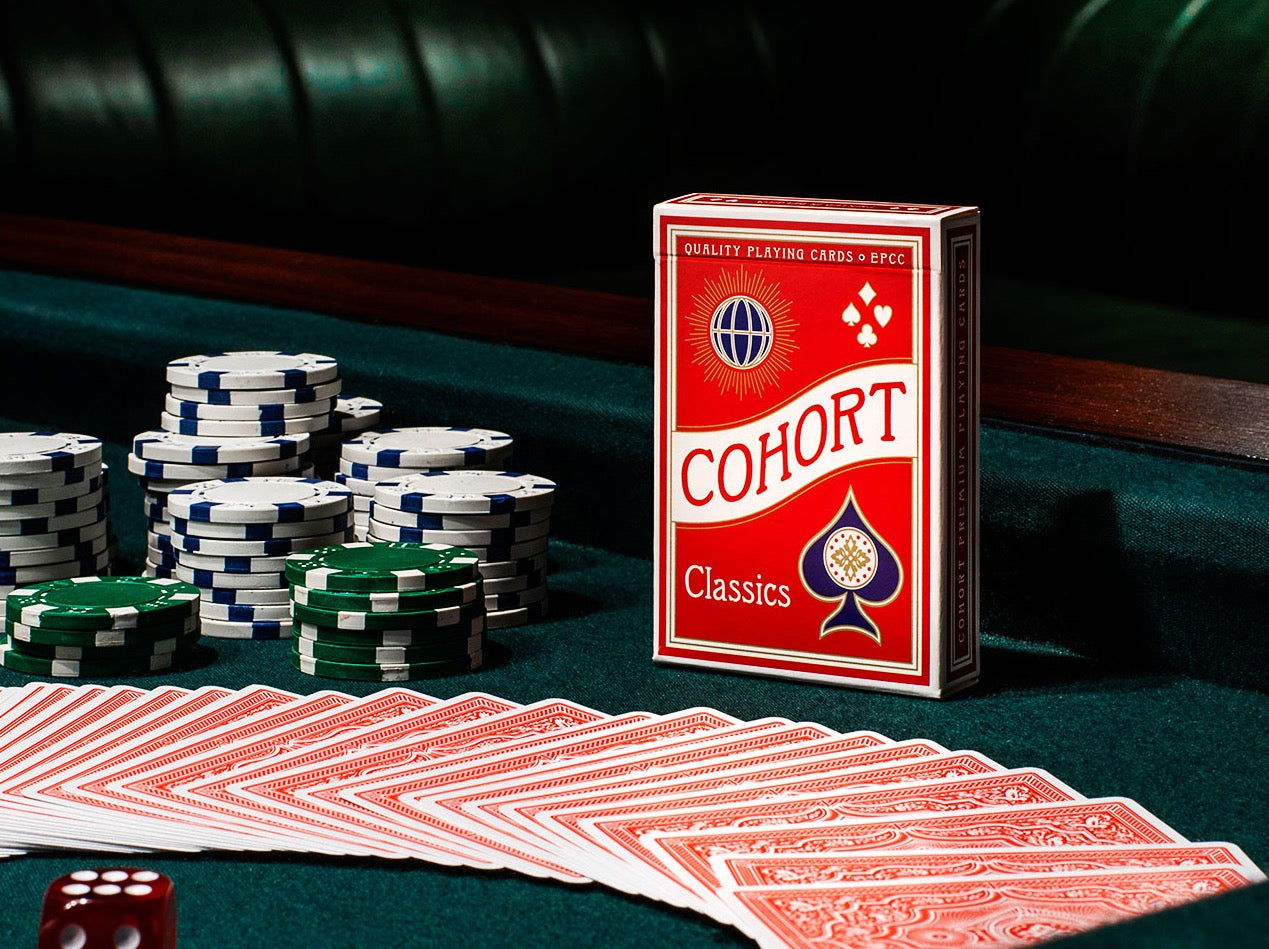 Red Cohorts have become one of our best selling decks, the favorite amongst all the professional magicians we work with. 

Why? The unsuspecting look, the revolutionary marking system... but most importantly the way they FEEL. 

So naturally, we wanted to bring the original red Cohorts to the same level. Printed on luxury E7 stock the Red Cohorts feel as good as they perform. With a thinner, more durable deck these playing cards are unlike any other. 
But one thing hasn't changed. Hidden within the linesof the intricate back design are markings undetectable to the untrained eye. Easily readable for any magician, card mechanic or mentalist out there.
HOW TO READ THE COHORT CLASSICS MARKING SYSTEM
Each deck comes with 52 cards, 2 jokers, 1 alternate color double-backer and a duplicate Queen of spades (for obvious magical reasons). All fitted with the same revolutionary marking system only the Cohorts can deliver.  
These WILL be a continued staple for Ellusionist, but for right now Red Cohorts V2s are only available in a limited quantity.
Stock up now. 
This product is rated 4.9 of 5.0 stars.
It has received 140 reviews.
Red cohorts
This is one of the best deck I've ever seen its simple and good, they handle very well and they are very simple to read. The deck comes with a double card and a double-decker so thats very nice for some routines, also there are some card reveals on the jokers, definitely worth to buy it a must have deck :)
Cohorts!!!
Finest Quality!!! Best overall, and best marked deck!!
Smooth as butter!
I am really enjoying my Red Cohorts. They handle like a broken-in deck right out of the box. They faro smoothly. Love the thin white boarder... its just enough. Also the perfect flexibility for table work. I am stocking up on them!
What an outstanding deck of cards! If only these were really available when I was a much younger ...
What a wonderful deck of cards, the red cohorts are! If only these were readily available, whilst I was a teenager. If only I could start all over again, there would be no stopping me on my quest and my magical road to Cardistry.
Highly Recommended
I am extremely happy with my purchase from Ellusionist. They fulfilled it extremely quick and everything is superior quality.
These are my favourite cards.
The markings are good enough to be hidden from the public if they inspect the cards. Also big enough for you to easily see.
fast and accurate order placement
I was impressed at how fast and accurate my order was filled. Thank you
Great deck
Ultra smooth finish, great handling - perfect deck for any occasion