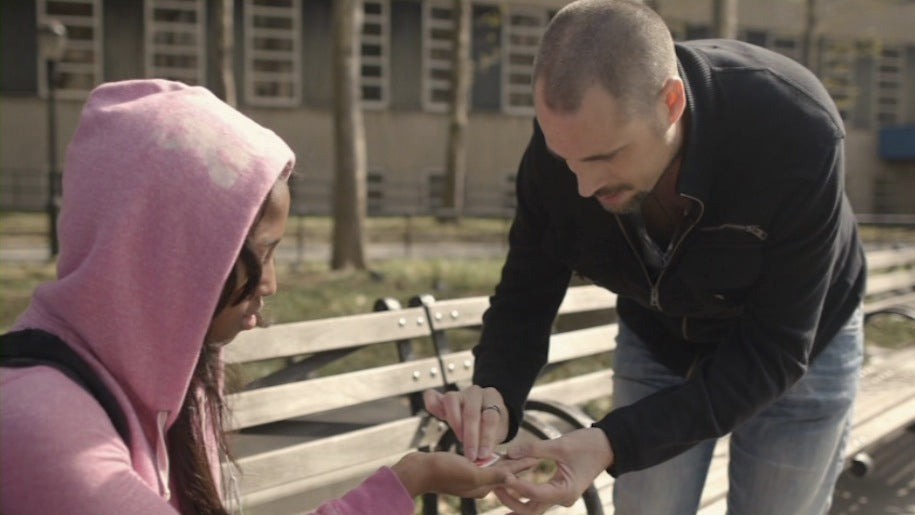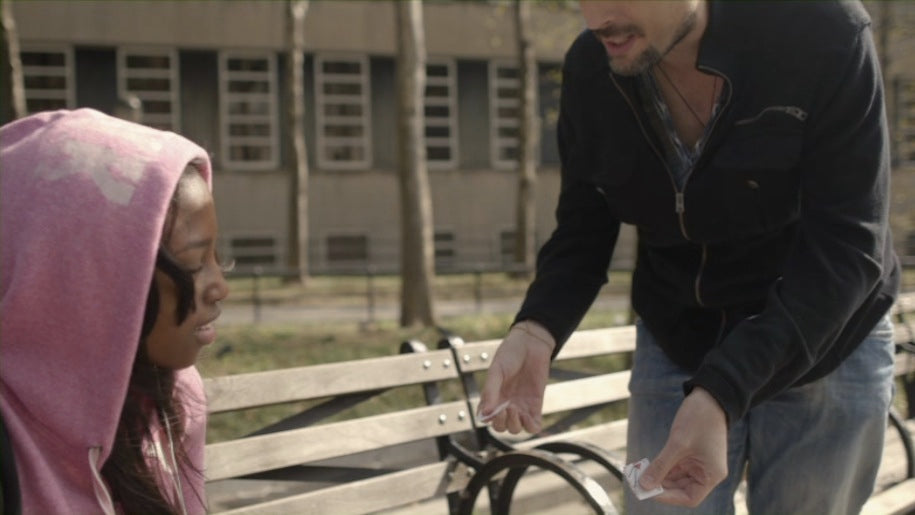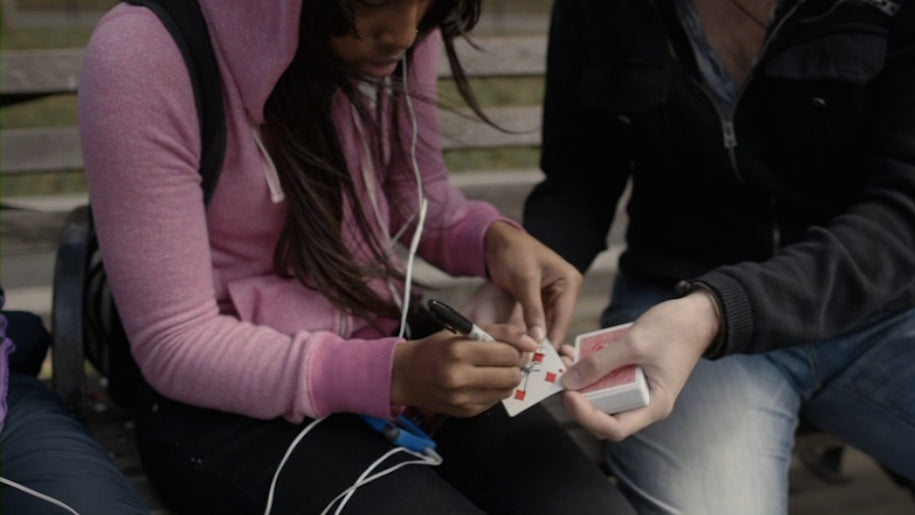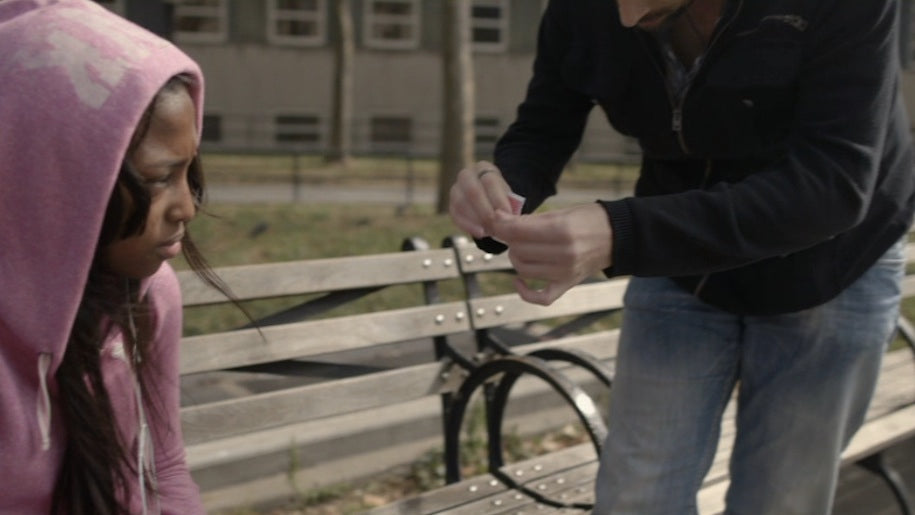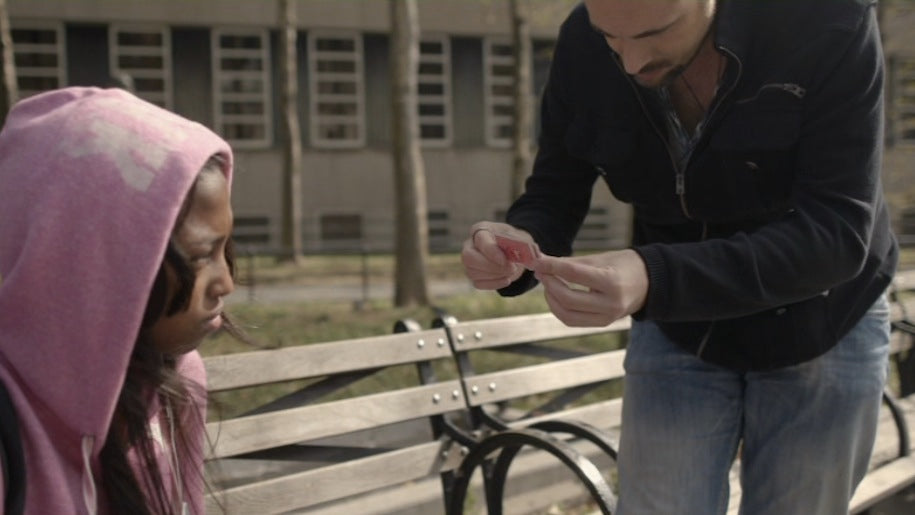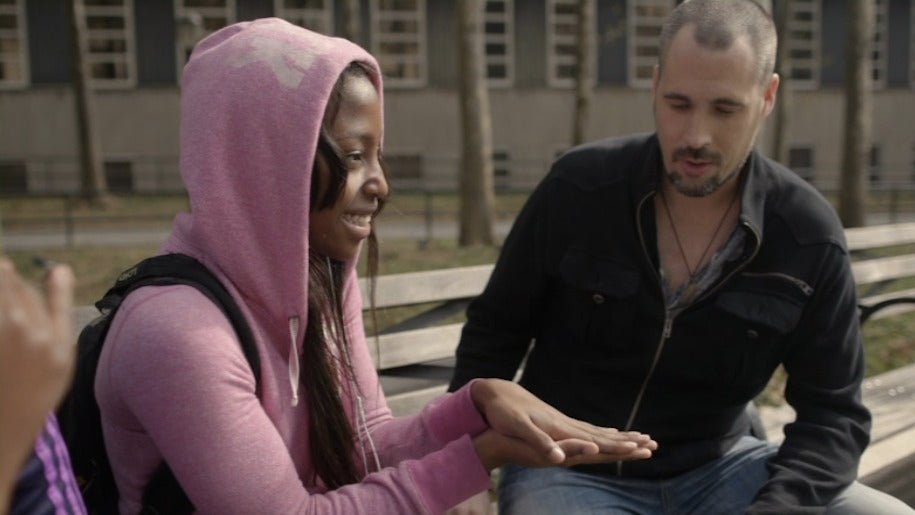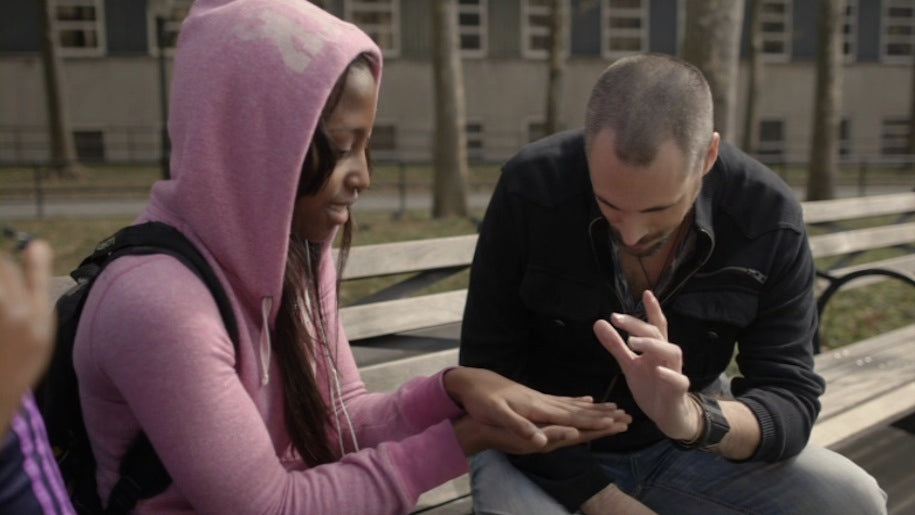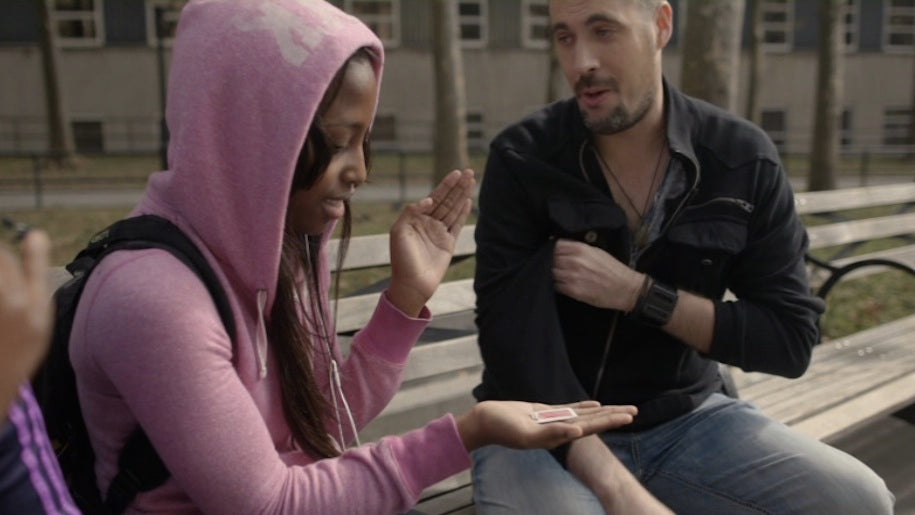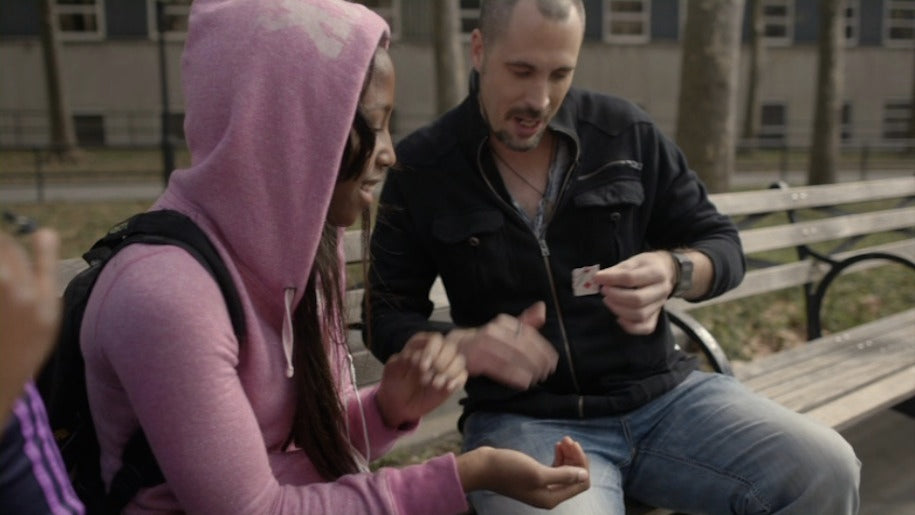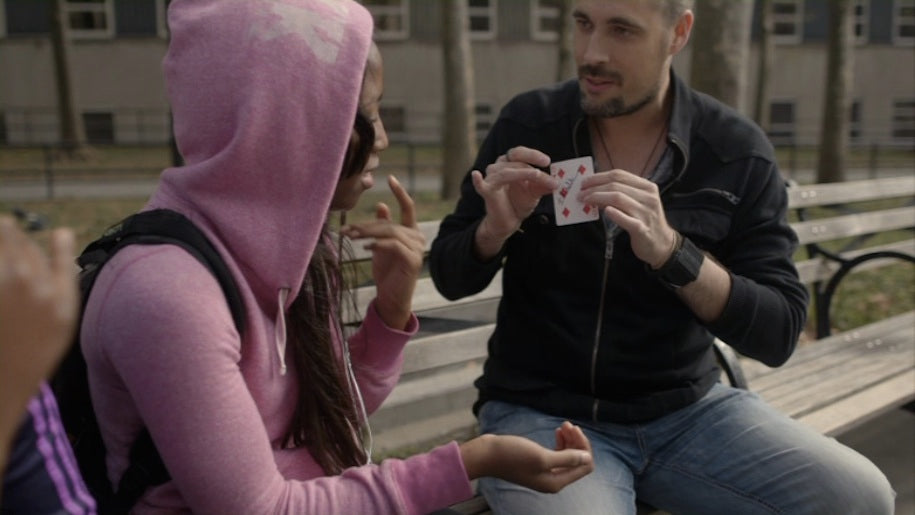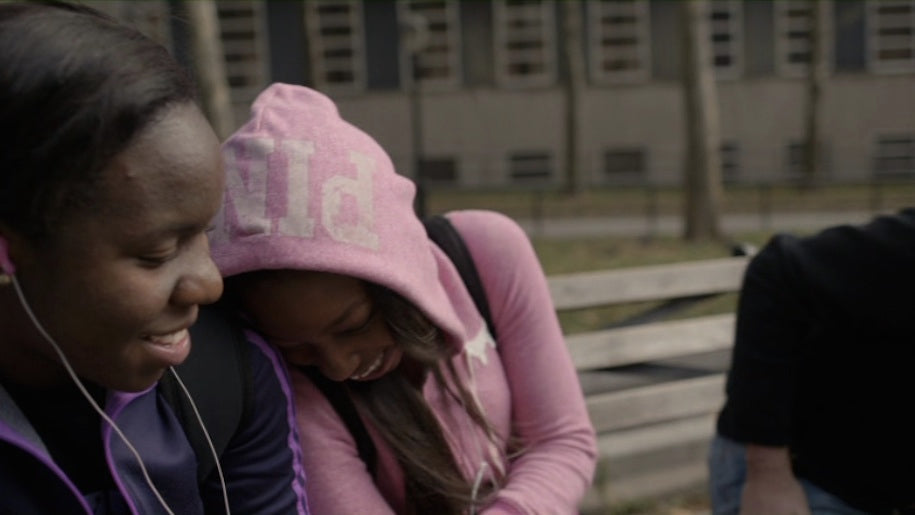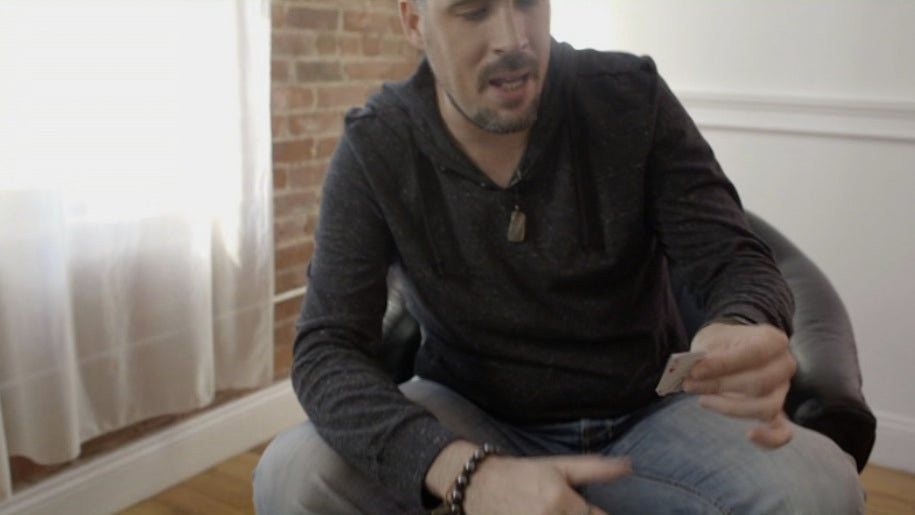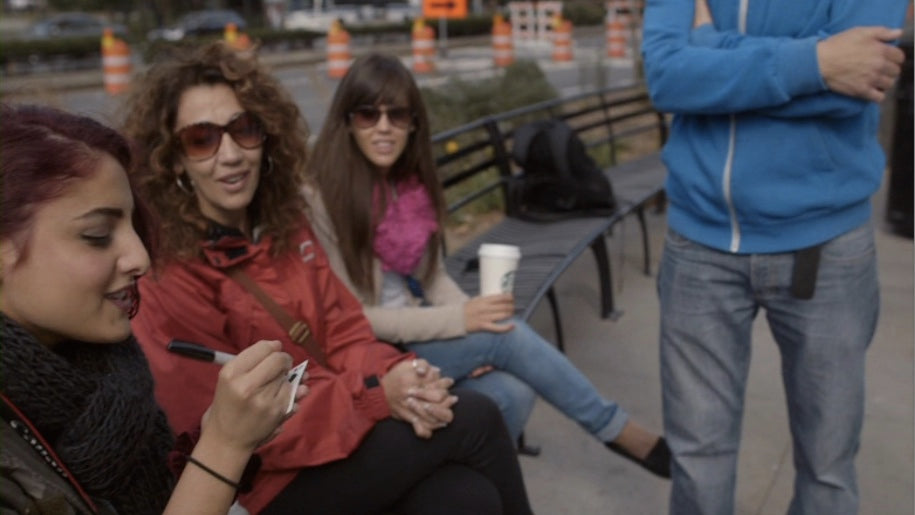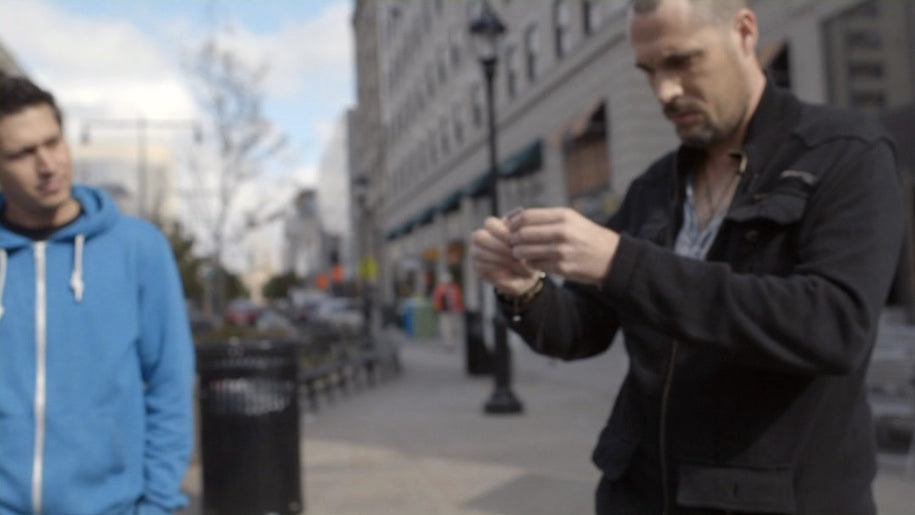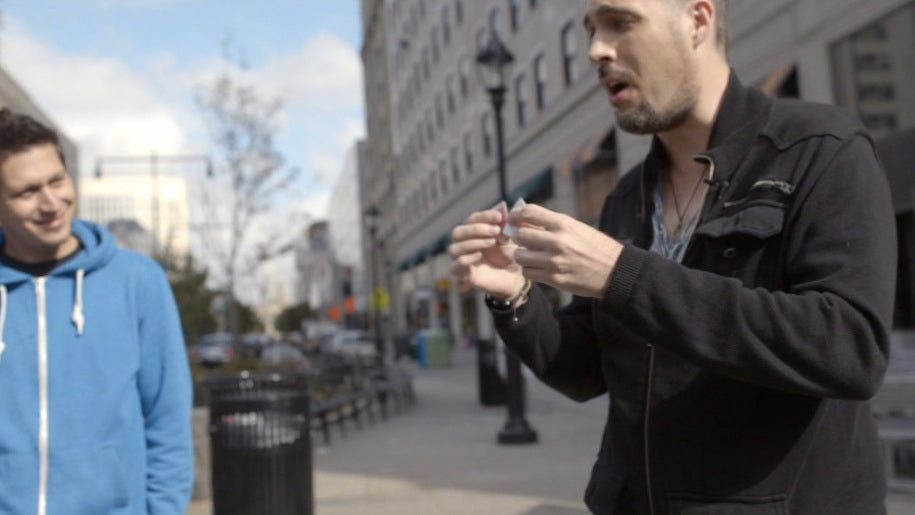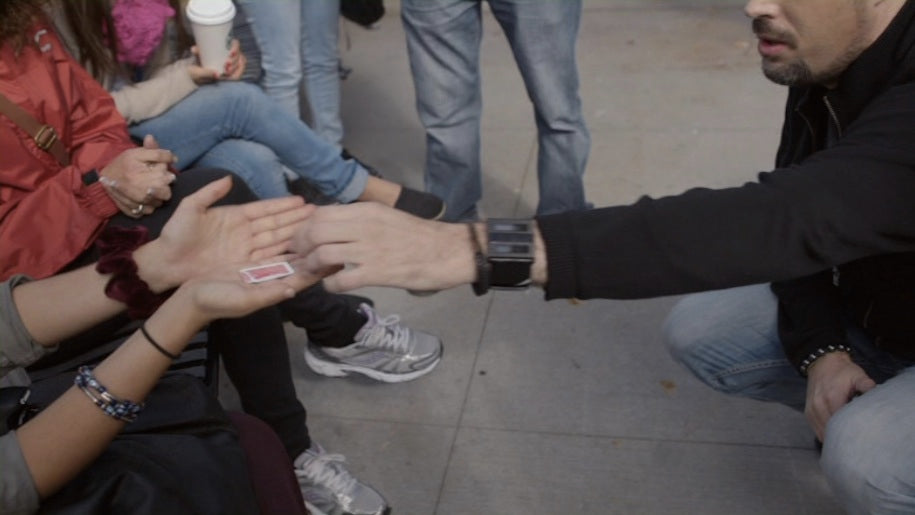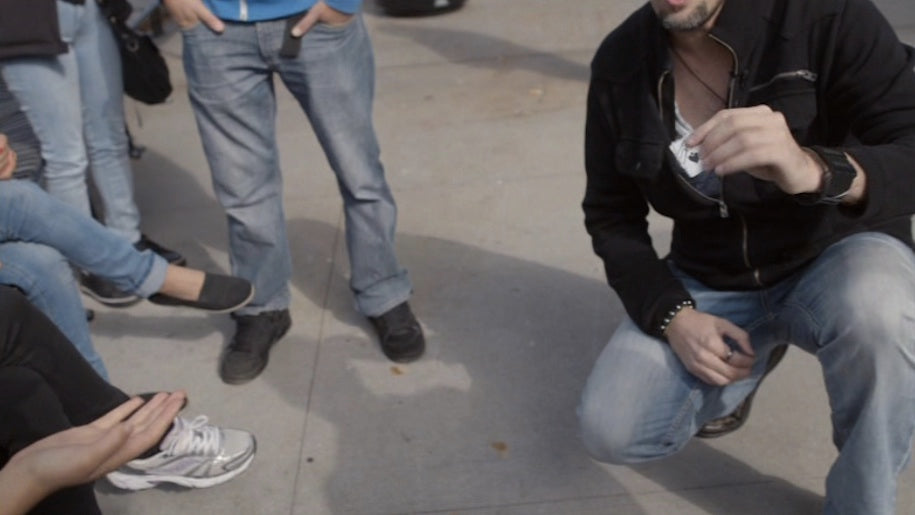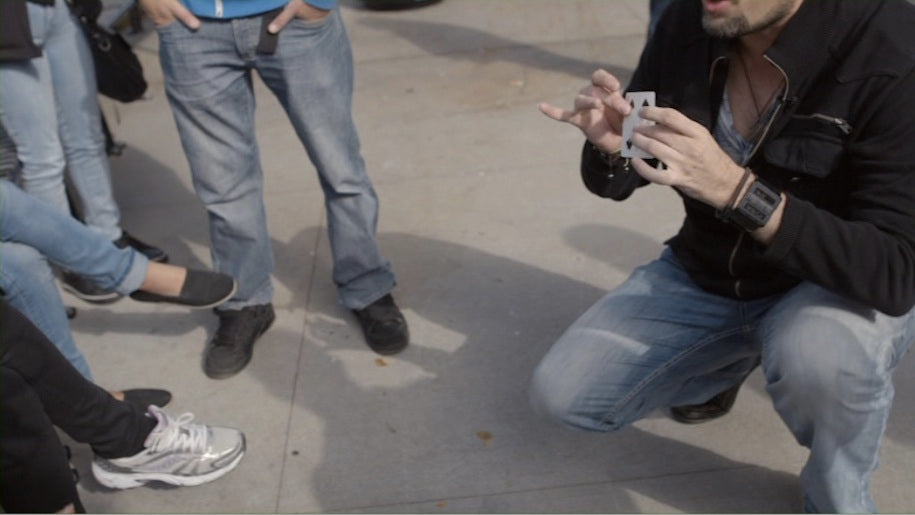 Descent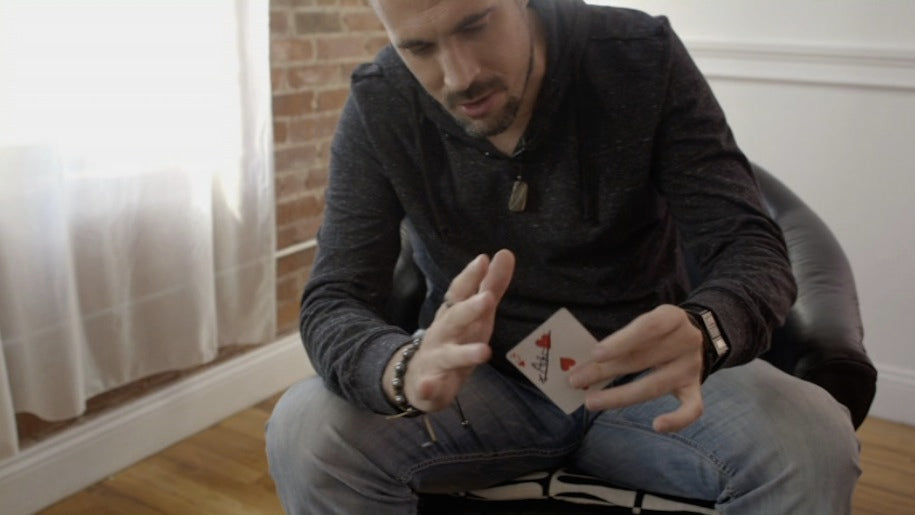 Descent
Sale price

$11.95
Regular price
(/)
Straight from the
Bold Project (Volume 1)
- Descent is
the most visual torn and restored card routine we've ever seen.
Justin Miller has taken a classic of card magic
and tweaked every aspect of it to arrive at an
absolutely beautiful, flawless routine.
A card is selected and signed, before being cleanly and unmistakably torn, piece by piece, into a packet of four torn pieces.
The signature is clearly ripped in half,
the pieces are even handed back to the spectator to hold. The magician attempts to restore it in the spectator's hands… unsuccessfully. Taking the pieces back, he resets the routine - the four pieces instantly changing into the single, signed, restored card.
Words just don't do this effect justice.
The restoration you'll learn in this trick - as seen in the trailer - speaks for itself. It's one of those singular moments of magic that make you sit up and take notice.
That inspires.
Pick up Descent Now.
Format:
Download
Difficulty:
Beginner
Run Time:
18 Minutes
This product is rated 5.0 of 5.0 stars.
It has received 11 reviews.
Summary
If you are the type of person who walks around with a deck of cards, you need to know this effect. I have literally forgot every other torn and restored method, because no one is close as good as this is. The audiences reaction is going to be: "Wait, what did I just see, what happened?" - Amazing. Justin Miller in the explanation says you are going to trick yourself in front of the mirror, you really do, thats how perfect it is.
Summary
O!M!G! This is so good! I recommend it definitely for every magician! For beginner or advanced! If you like performing street magic than this is for you! From it is 5 stars! AND the price is low! And it is not hard! What more could you ask?
Summary
do not be put off by the moves involved in this, with a little practice they become easy and natural... this effect is a shocker; they see you tear up their signed card and INSTANTLY restore it. it always gets a great reception.
Summary
When i first saw the trailer i thought performing the trick was going to be difficult, but it was actually easy than i thought it was going to be. This is a great trick for even beginner magicians.
Summary
Amazing! This trick is so simple & effective. It really does look like a camera trick that it will fool you! A must get for anyone who performs the torn and restored card trick and wants to take it to the next level!
Summary
It's a killer effect from one of the most prominent creative minds in magic today.
If you're tempted by this get Aftershock and Vibration too. I have almost all published material by JM. When I show other magicians his most refined work it becomes my 'refuse to explain' material. It's just too good.
Summary
Honestly, this is the only Torn and Restored effect I've ever been interested in performing. The method is exceedingly clean and there are no movements that aren't logically explained even to the most observant spectator. Further, I fully expect any dedicated, angle-conscious performer to be able to perform this routine without the "handling fool-proofer", making this a nearly impromptu effect.
Justin Miller's Descent is definitely a worker.
Summary
This was my favorite effect from the BOLD trailer, and I love it. Really practical, and very visual (as you can clearly see). The gimmick is easy to make, invisible, and it can be easily loaded. He teaches a loading method, but I would personally just have a few in by back pocket and palm them into play when necessary. Definitely recommend.
Summary
This is the best Torn and Restored I have ever seen! It is so easy to do and just like JM says, you will fool yourself doing this in the mirror. It will require a couple of things, and it is gimmicked but the things you need to make the gimmick are very easy to find, and are very cheap. JM teaches the trick very well and I am so happy I bought it. WHAT ARE YOU WAITING FOR???? BUY IT!!!!!