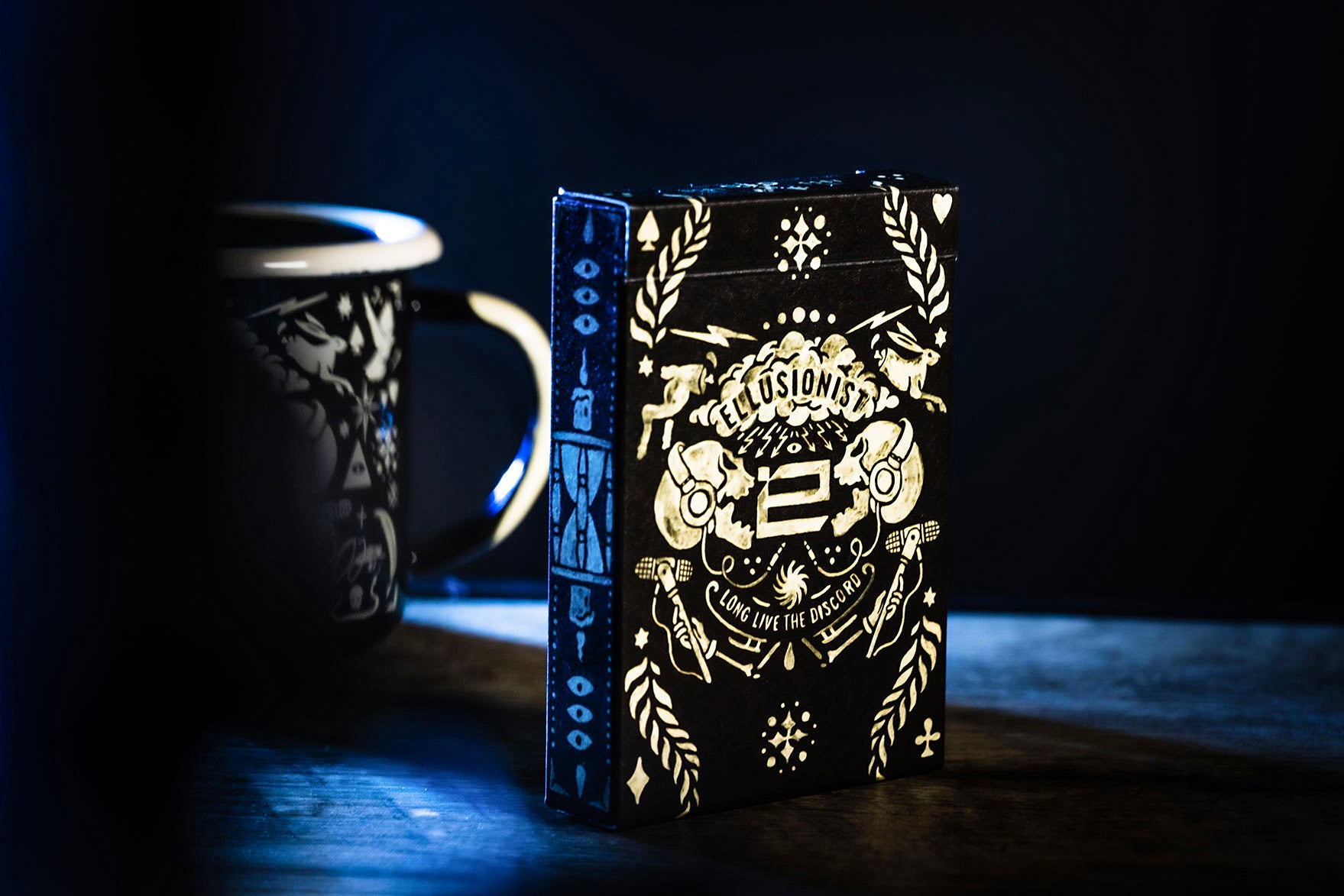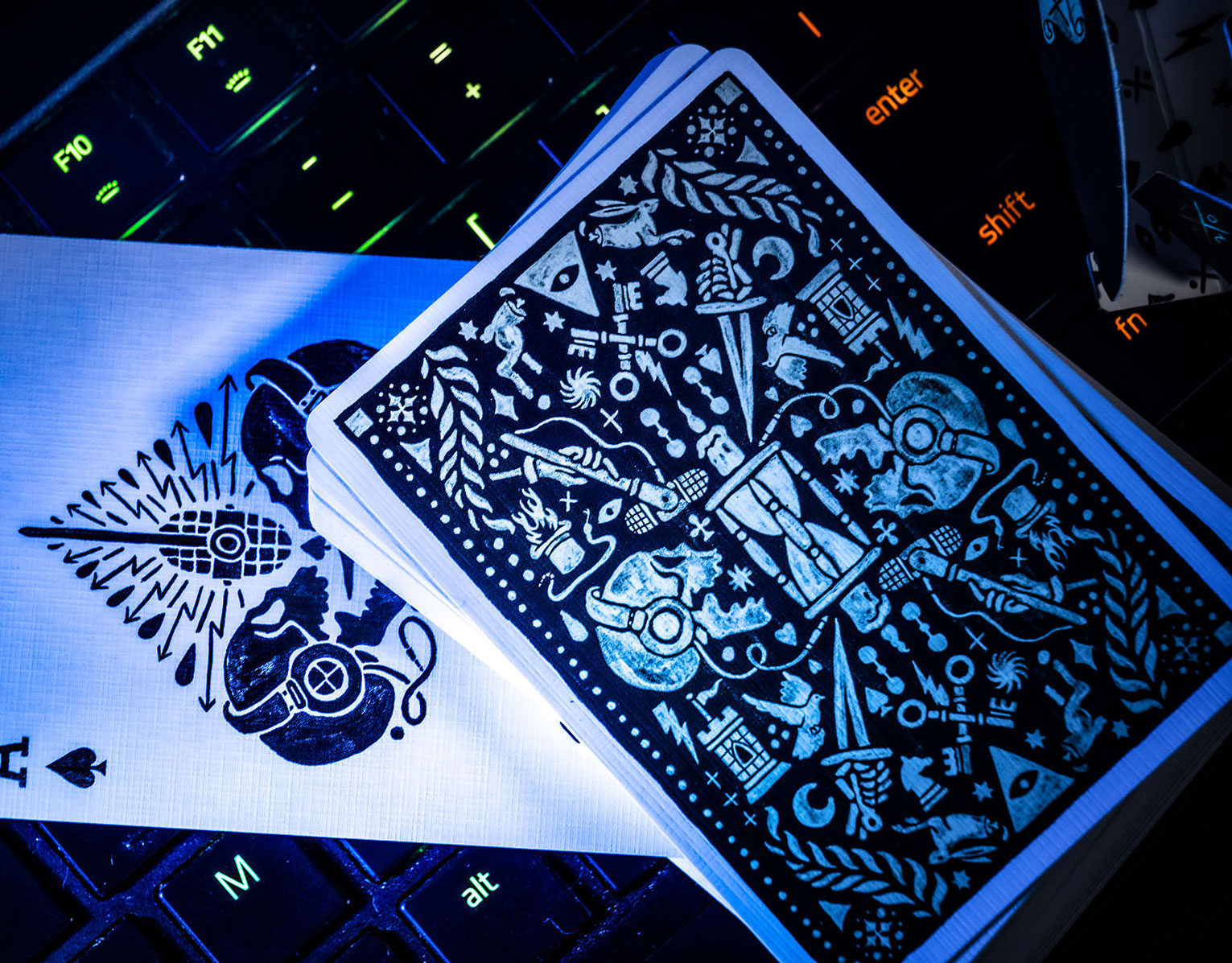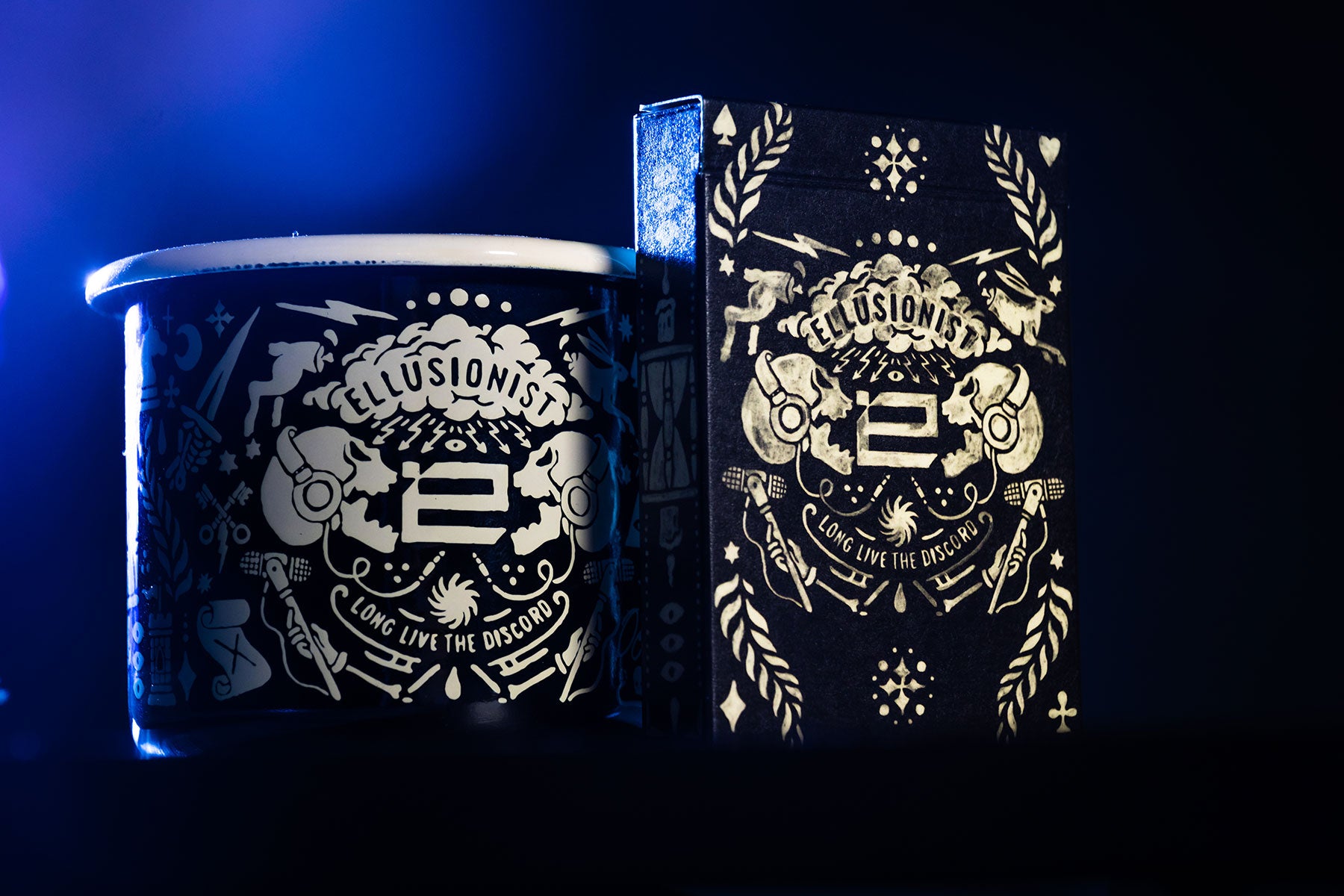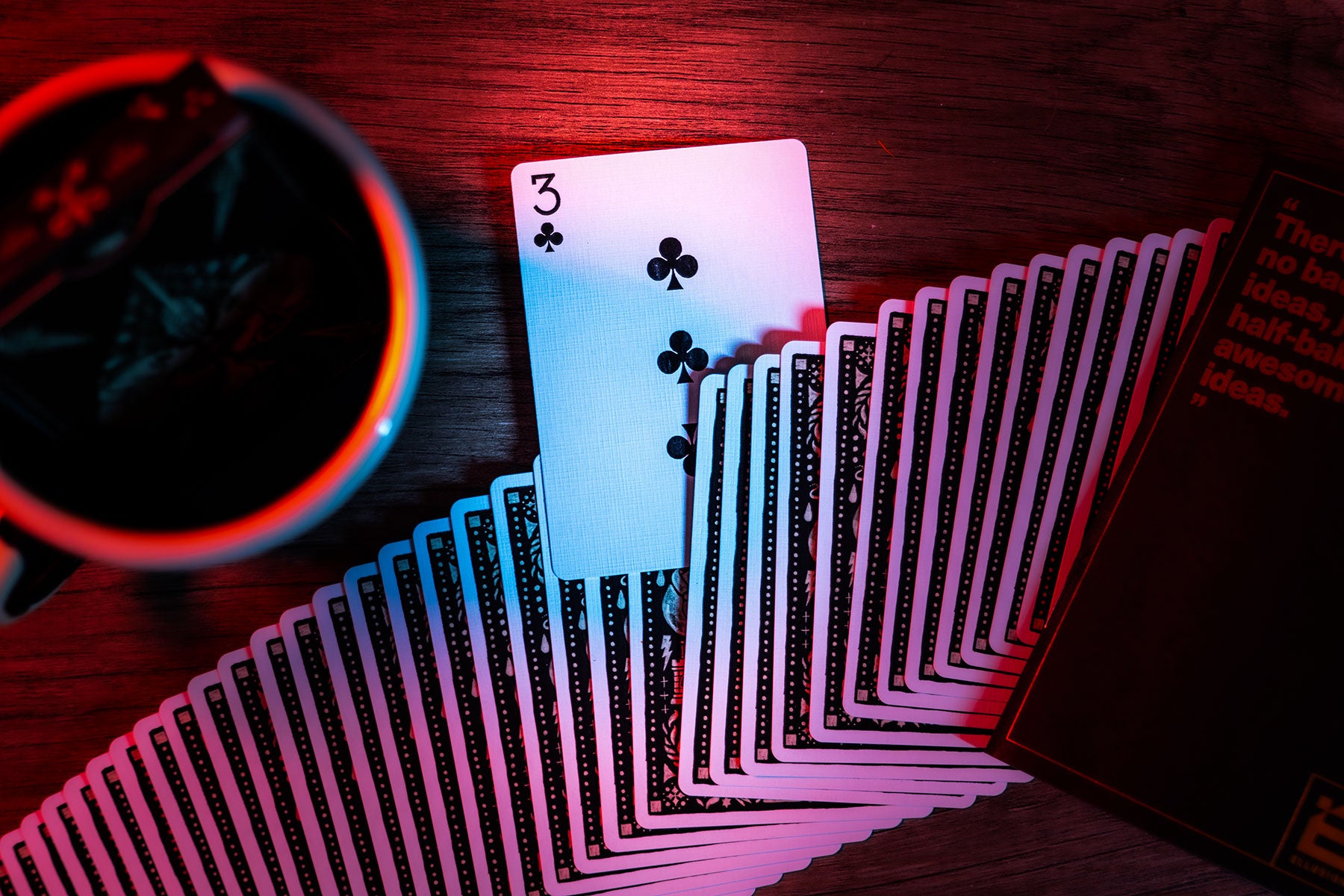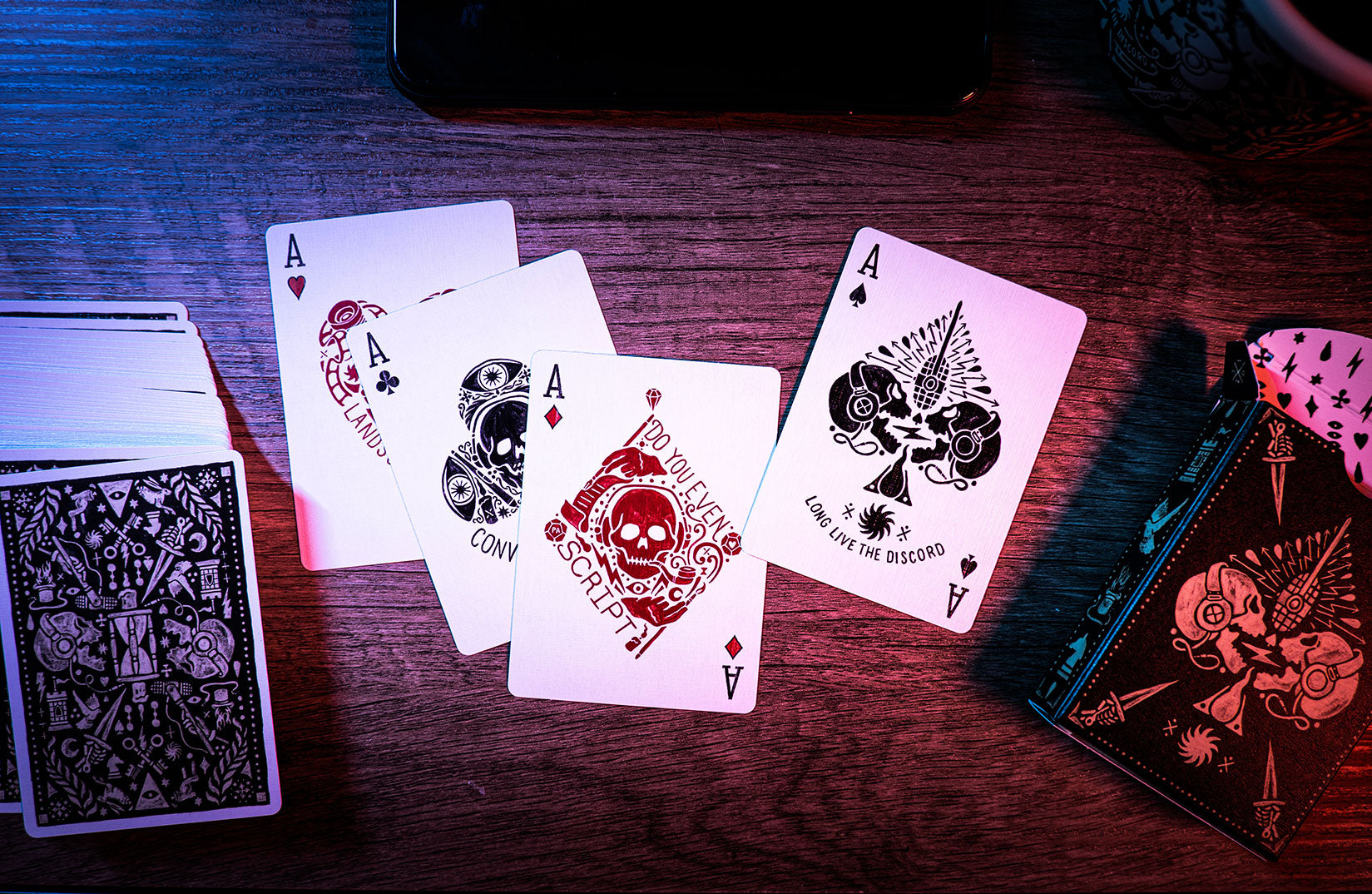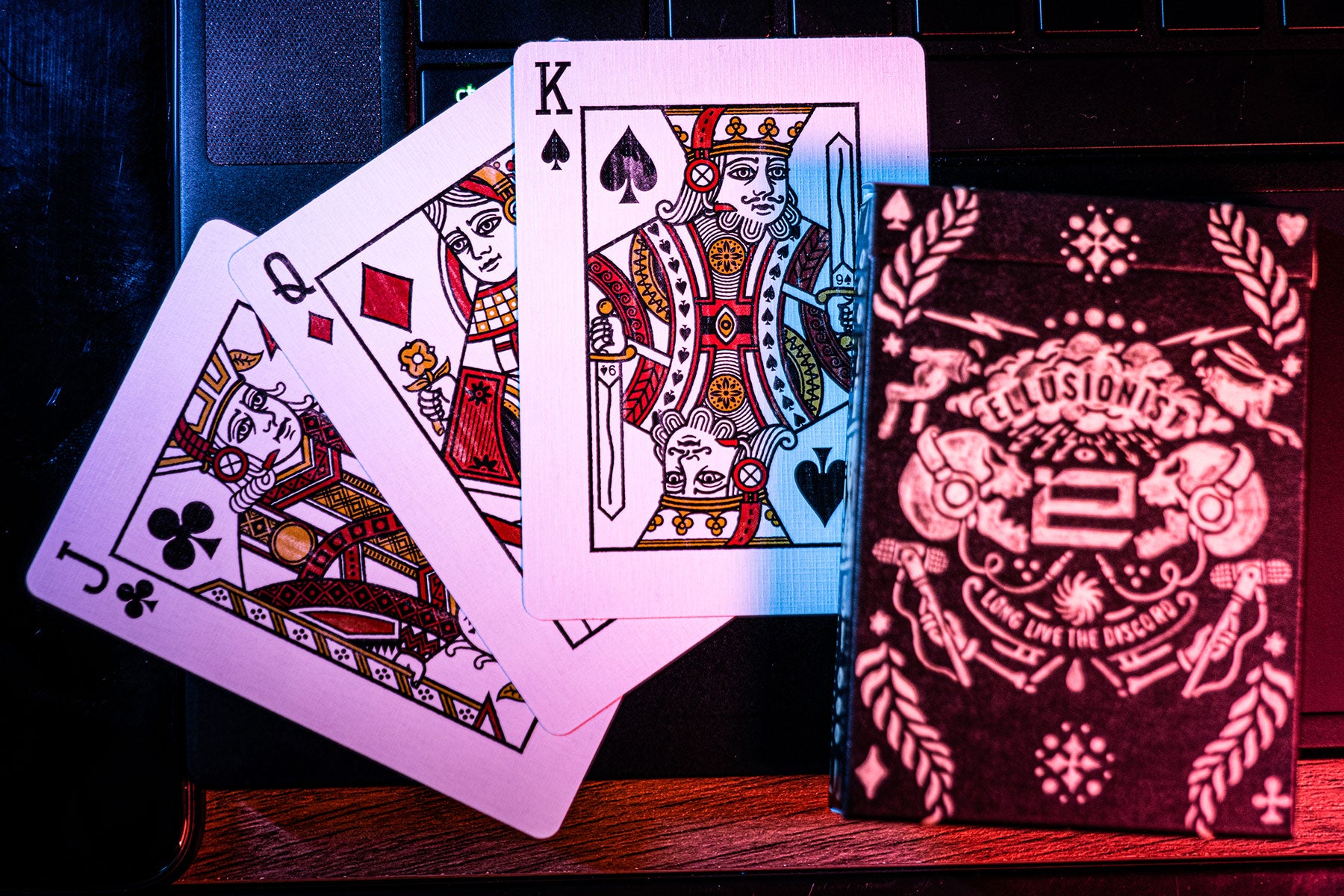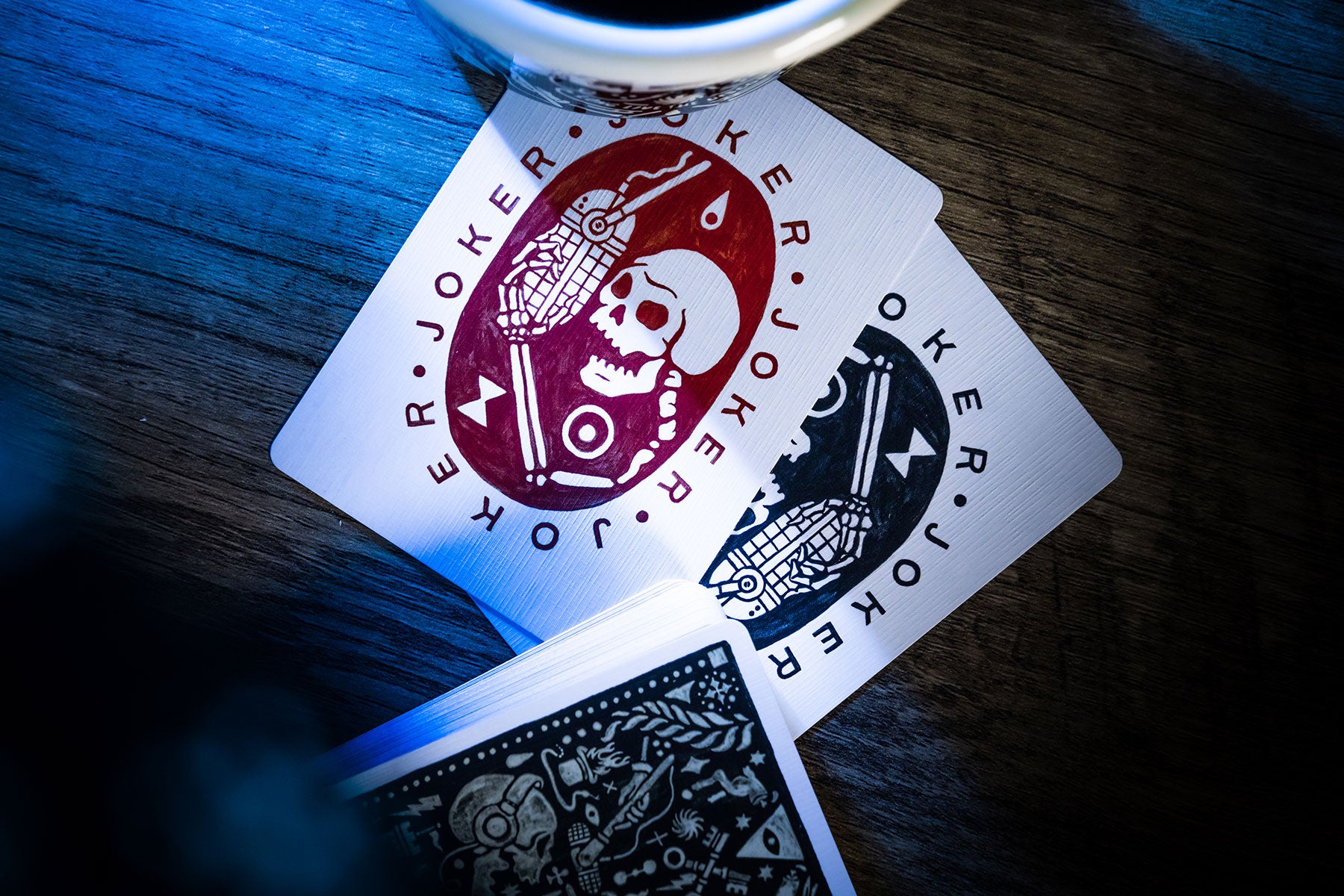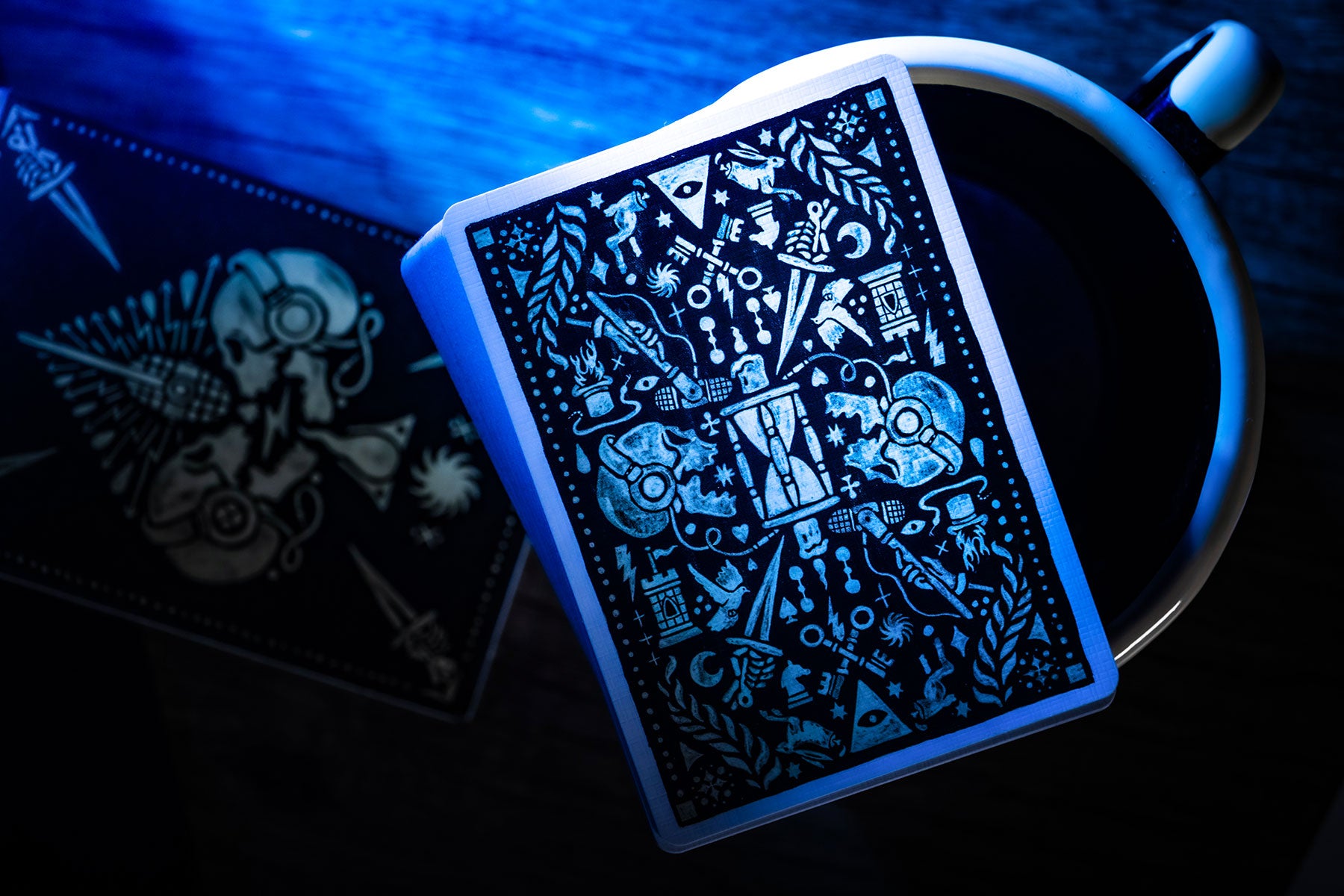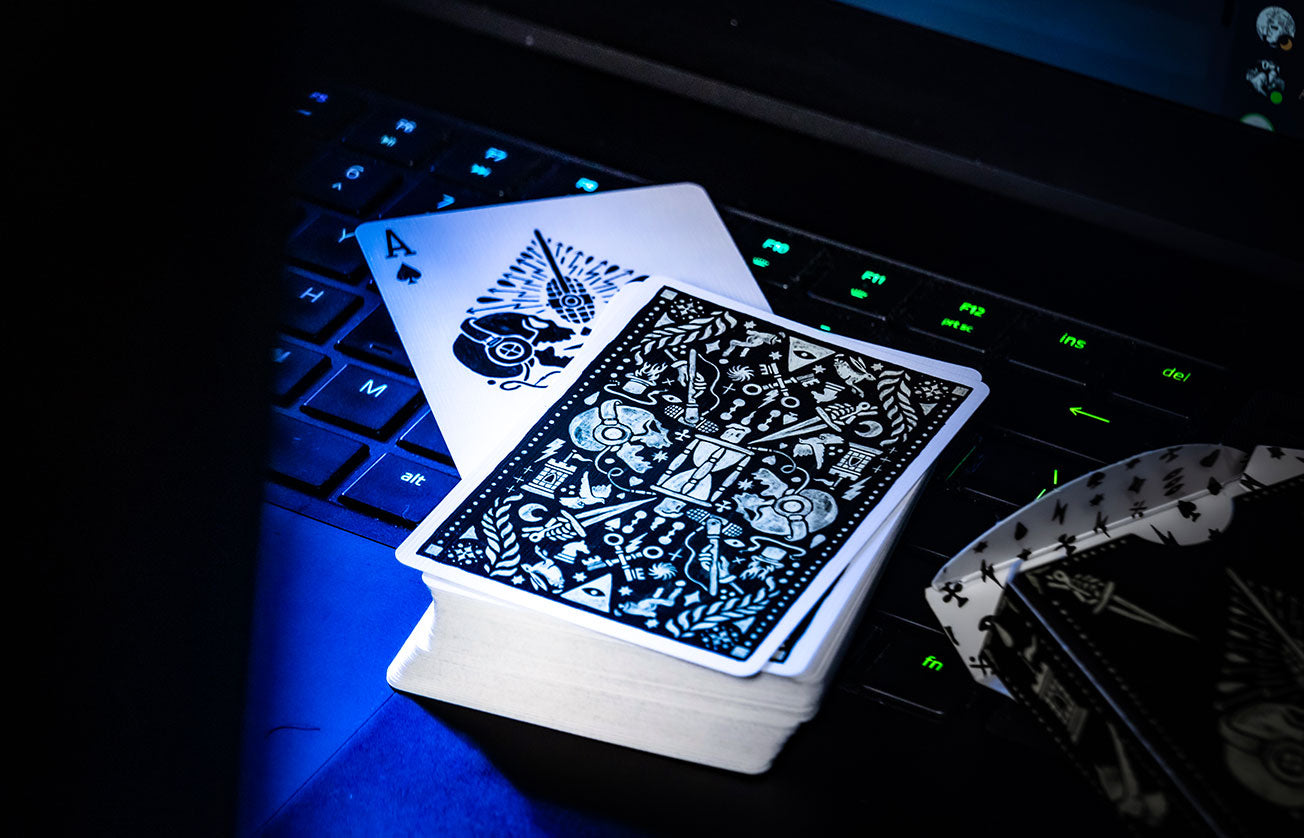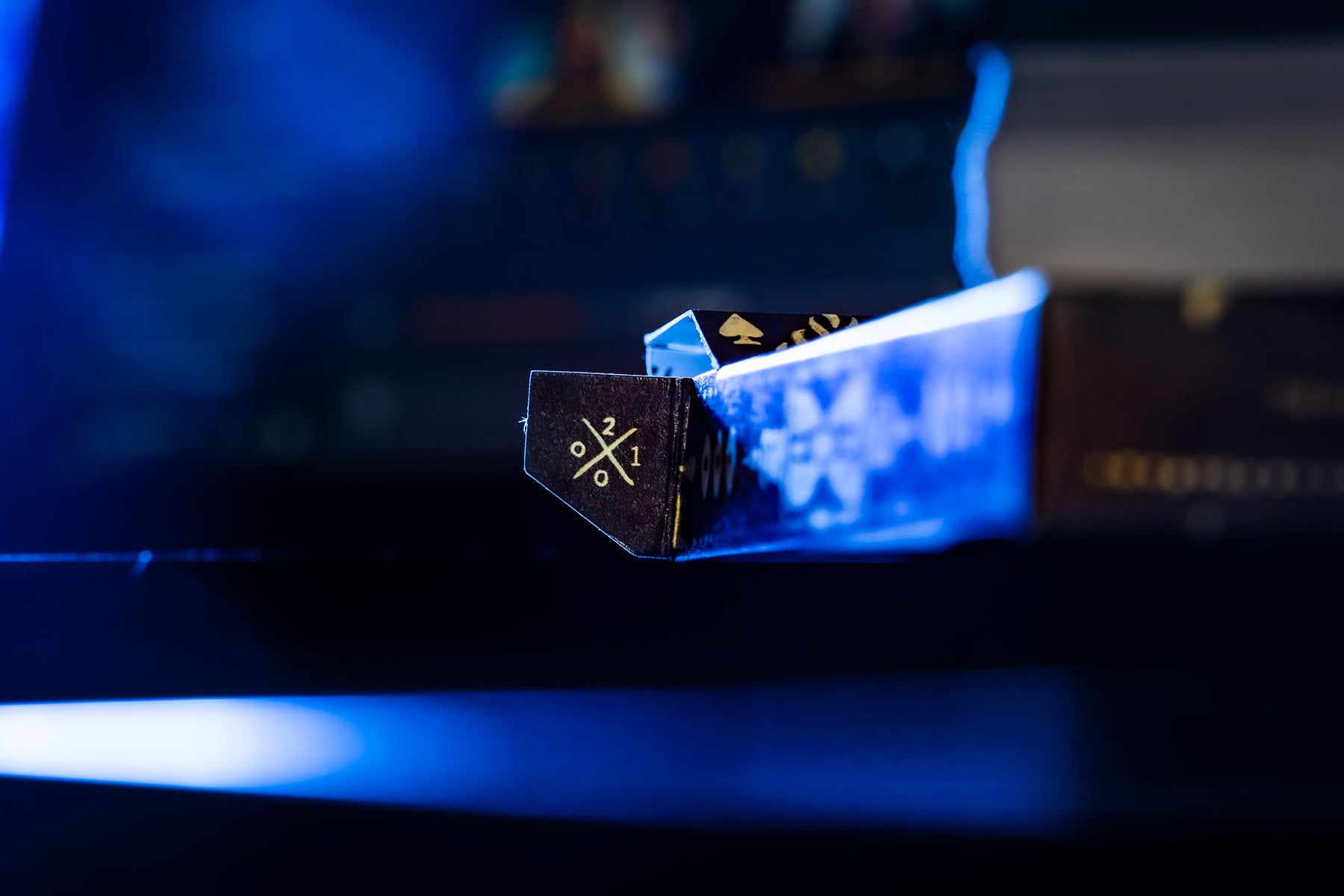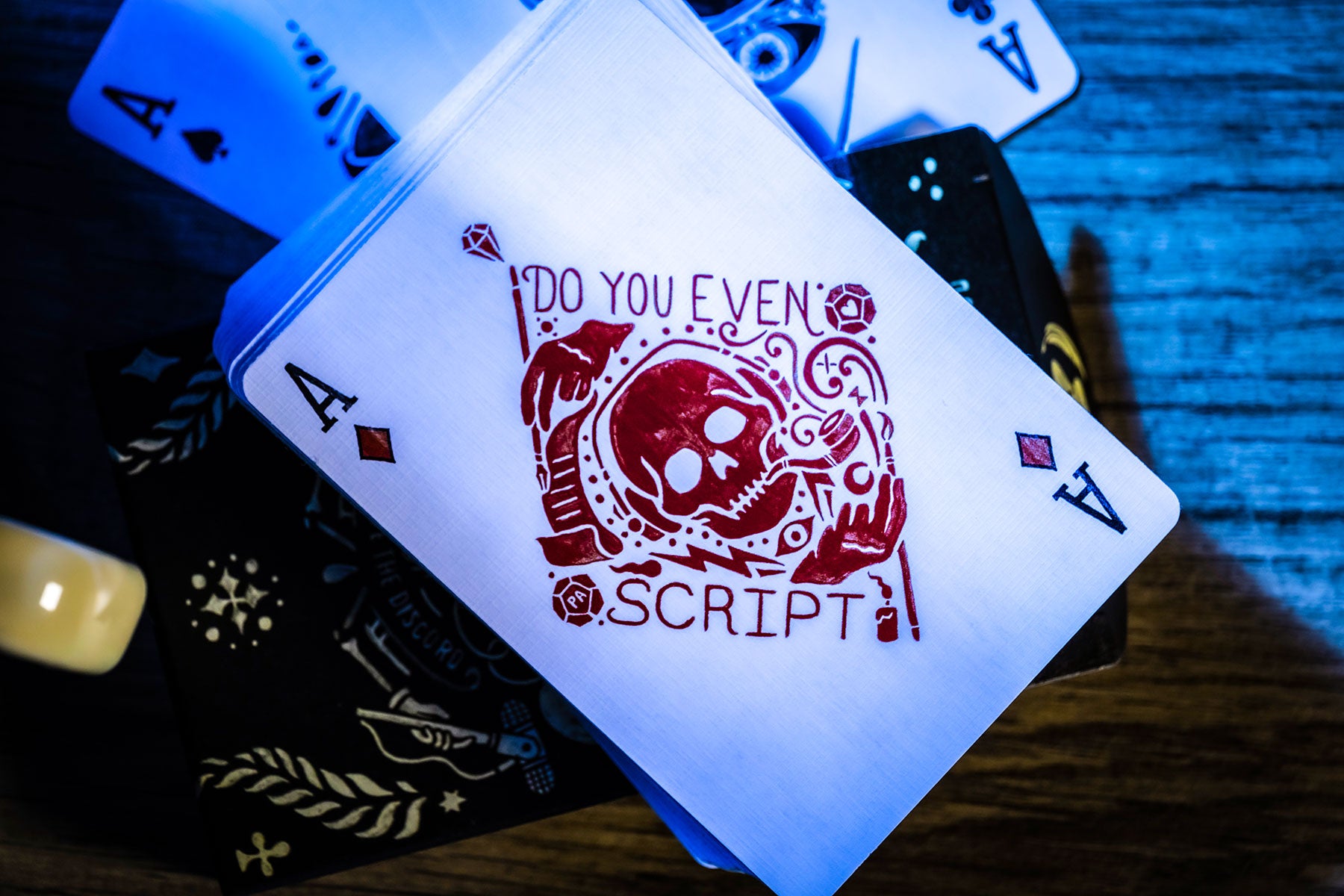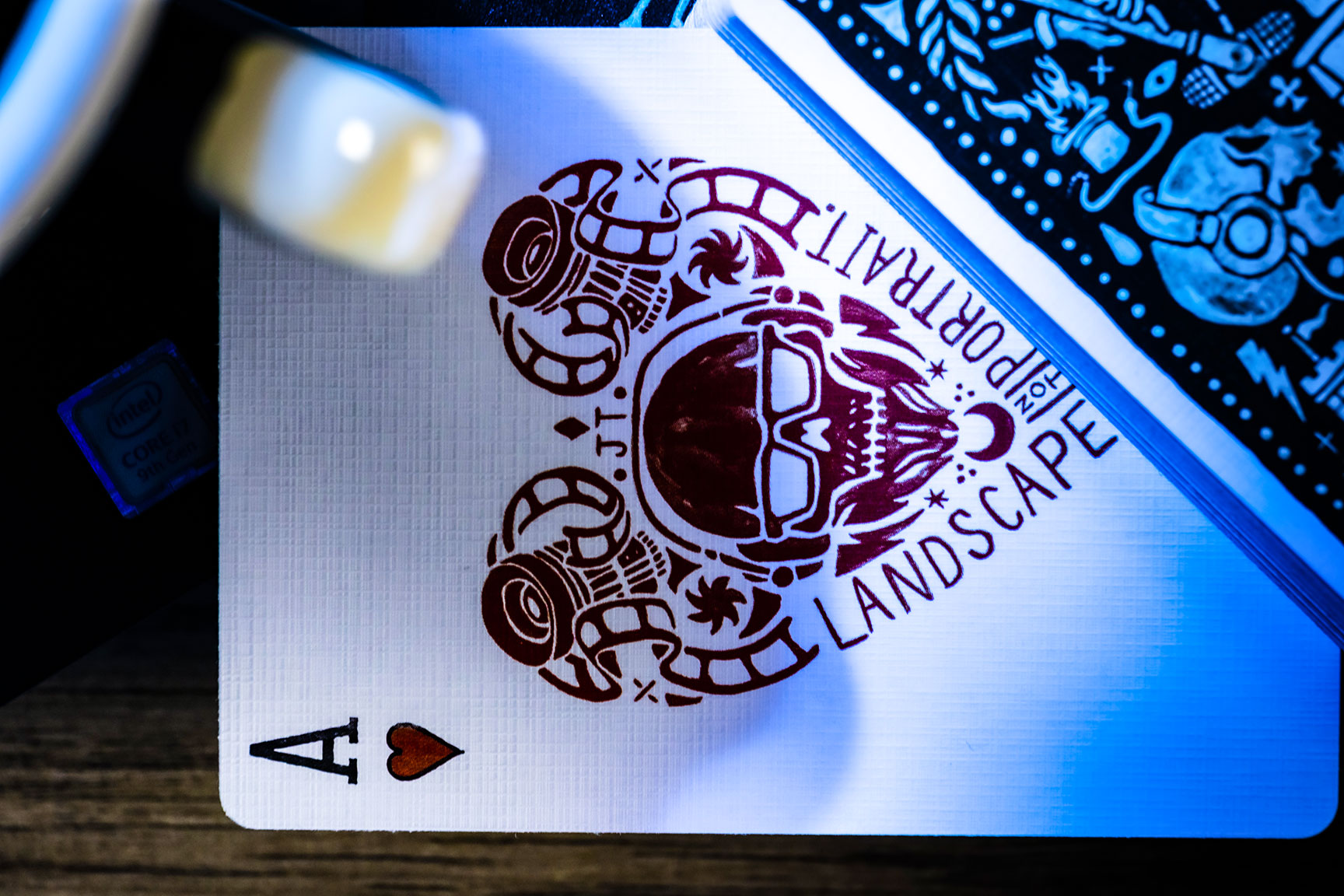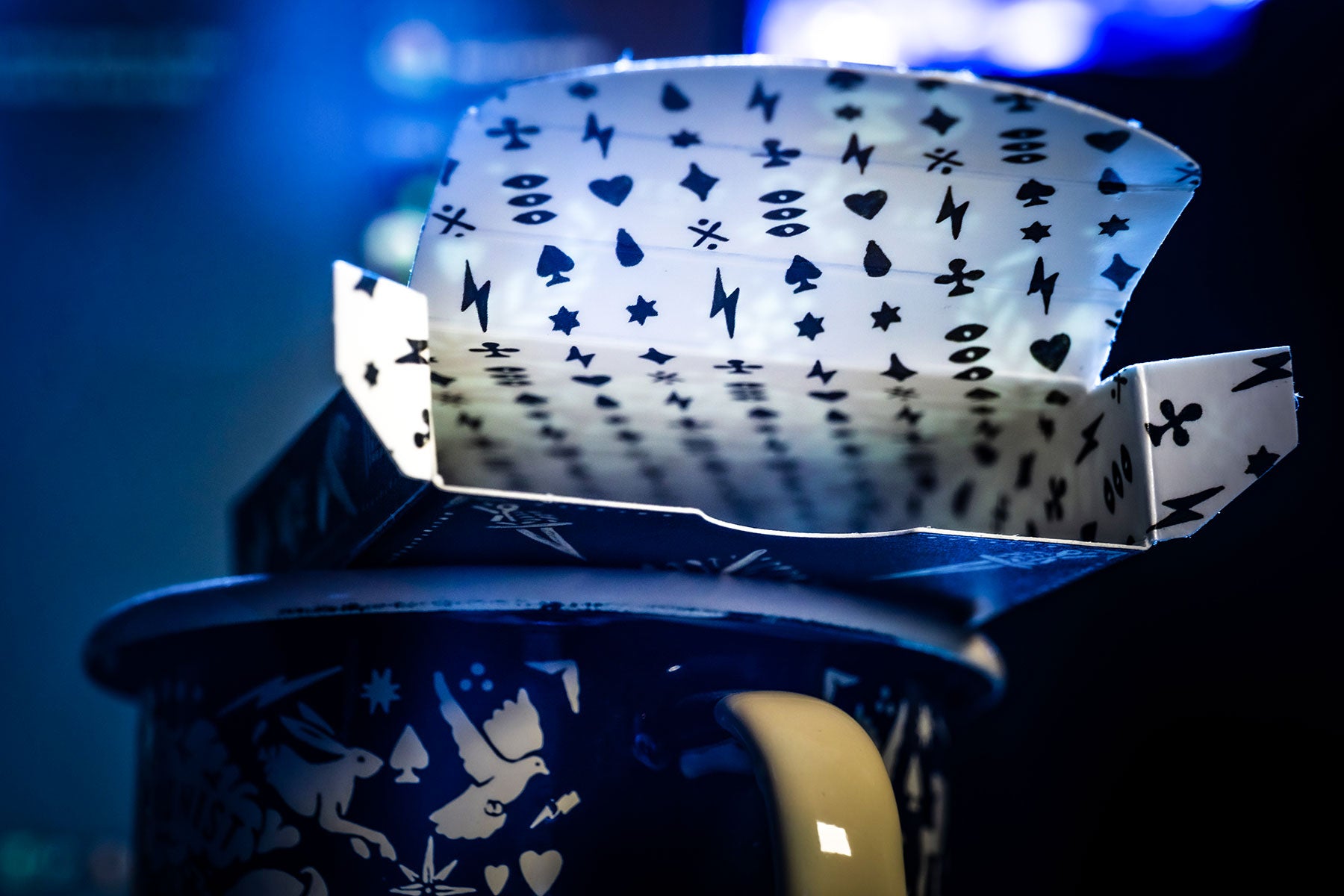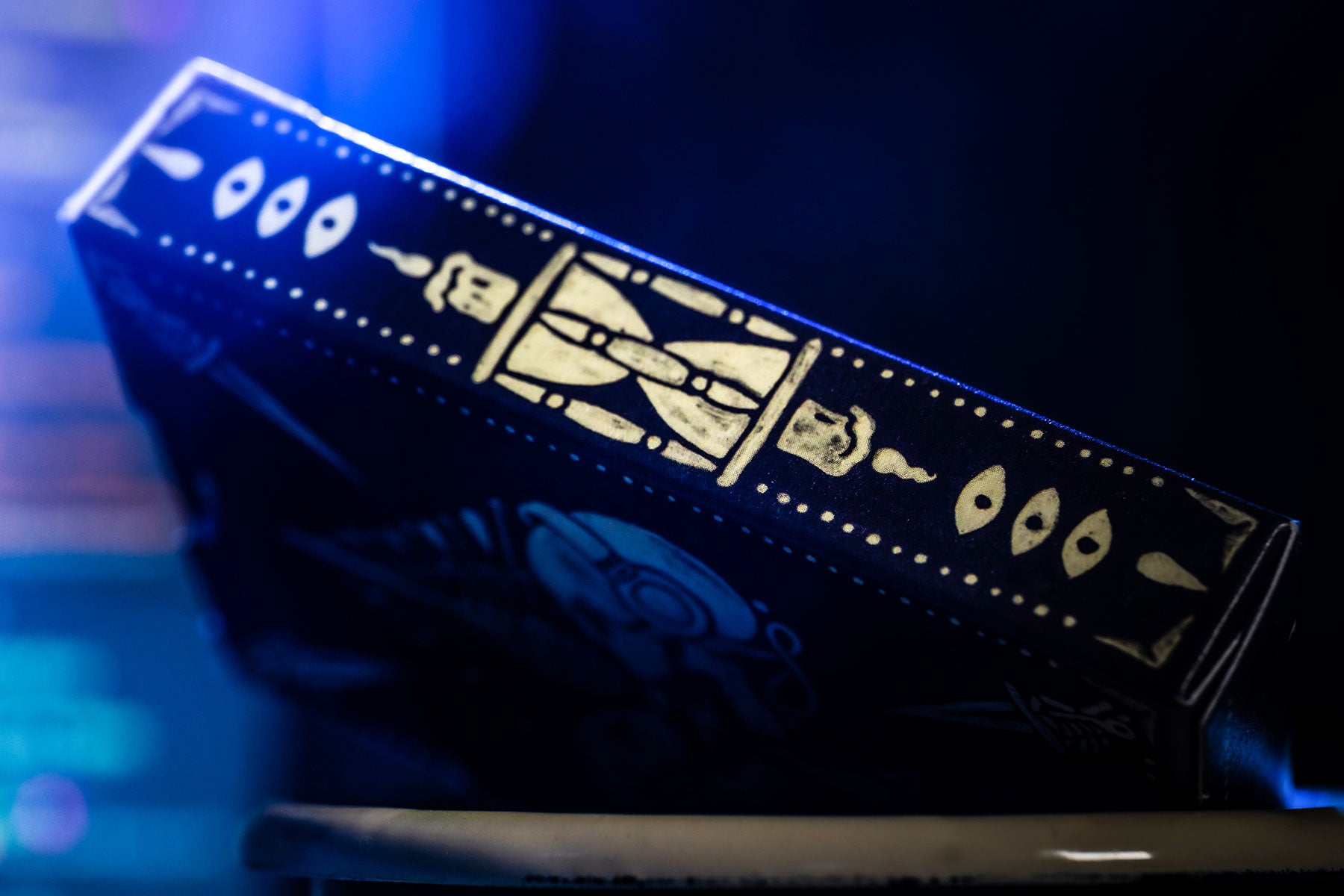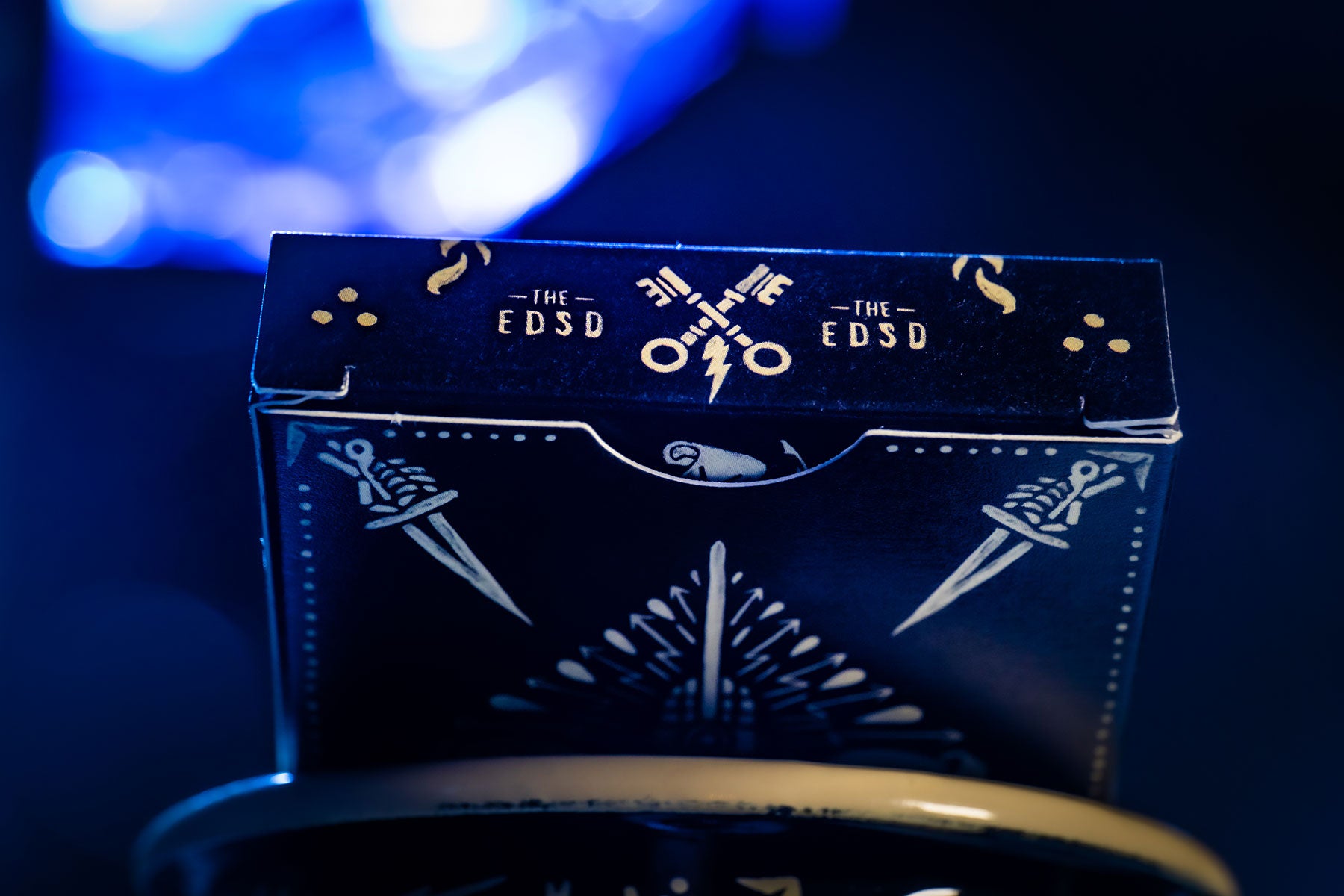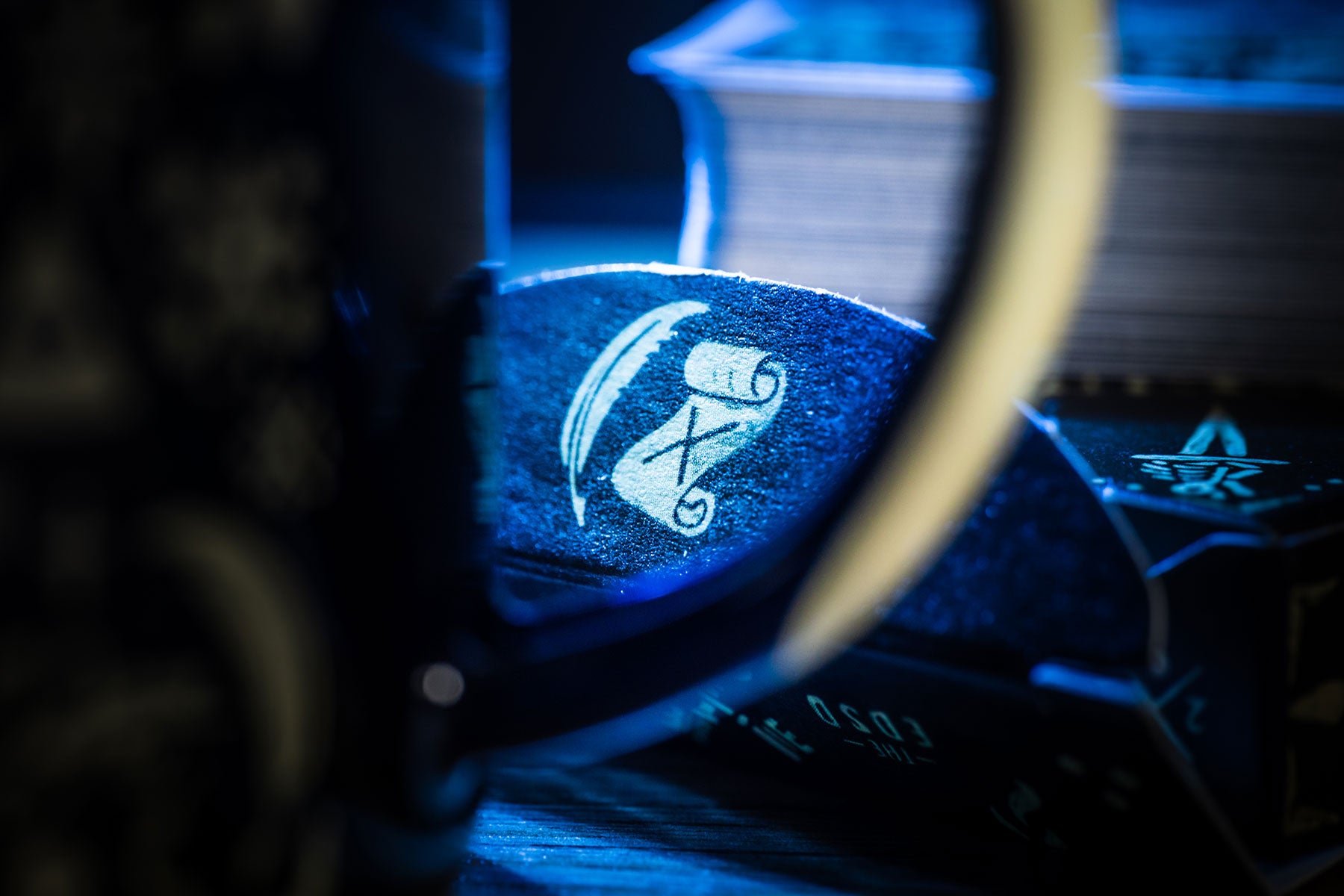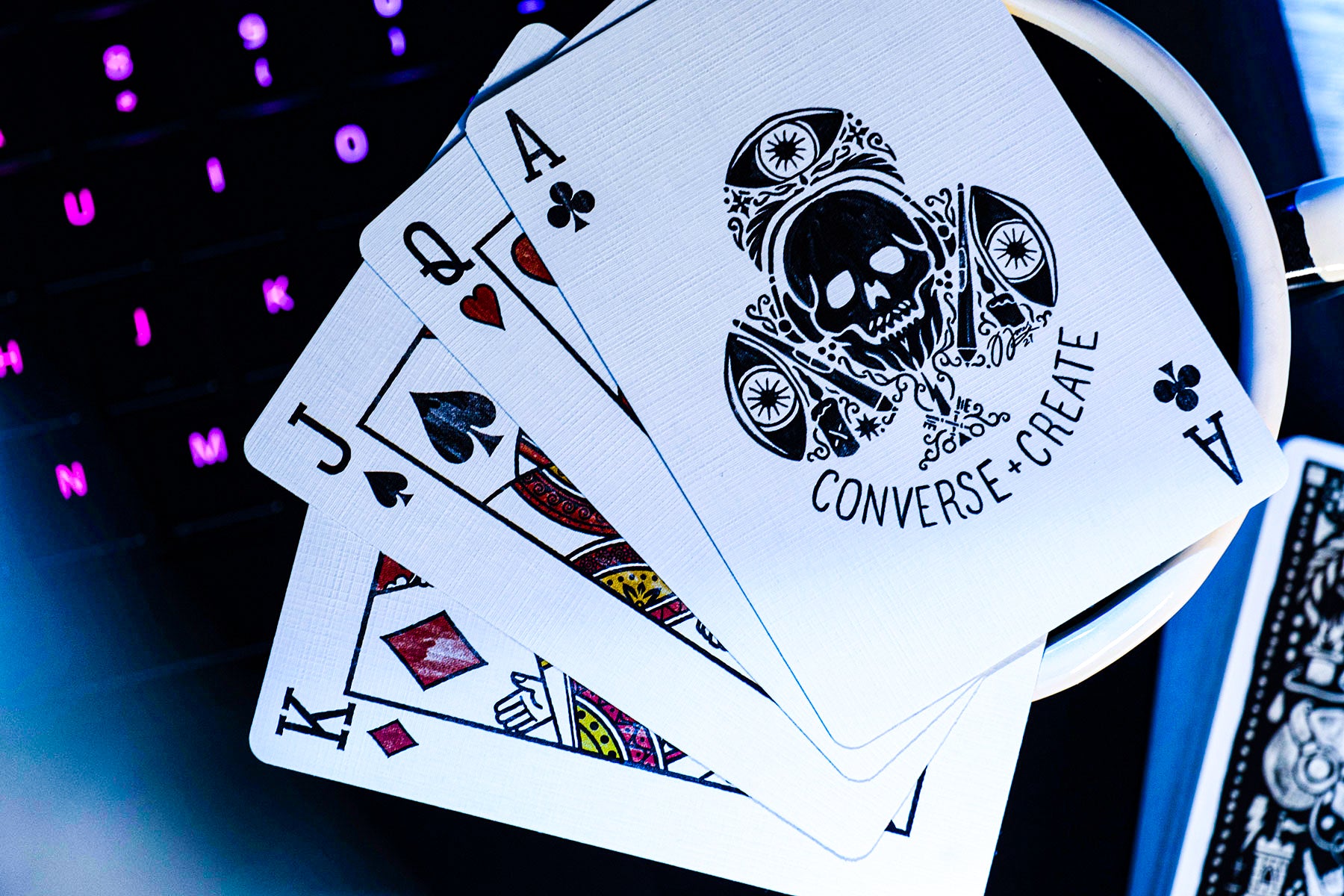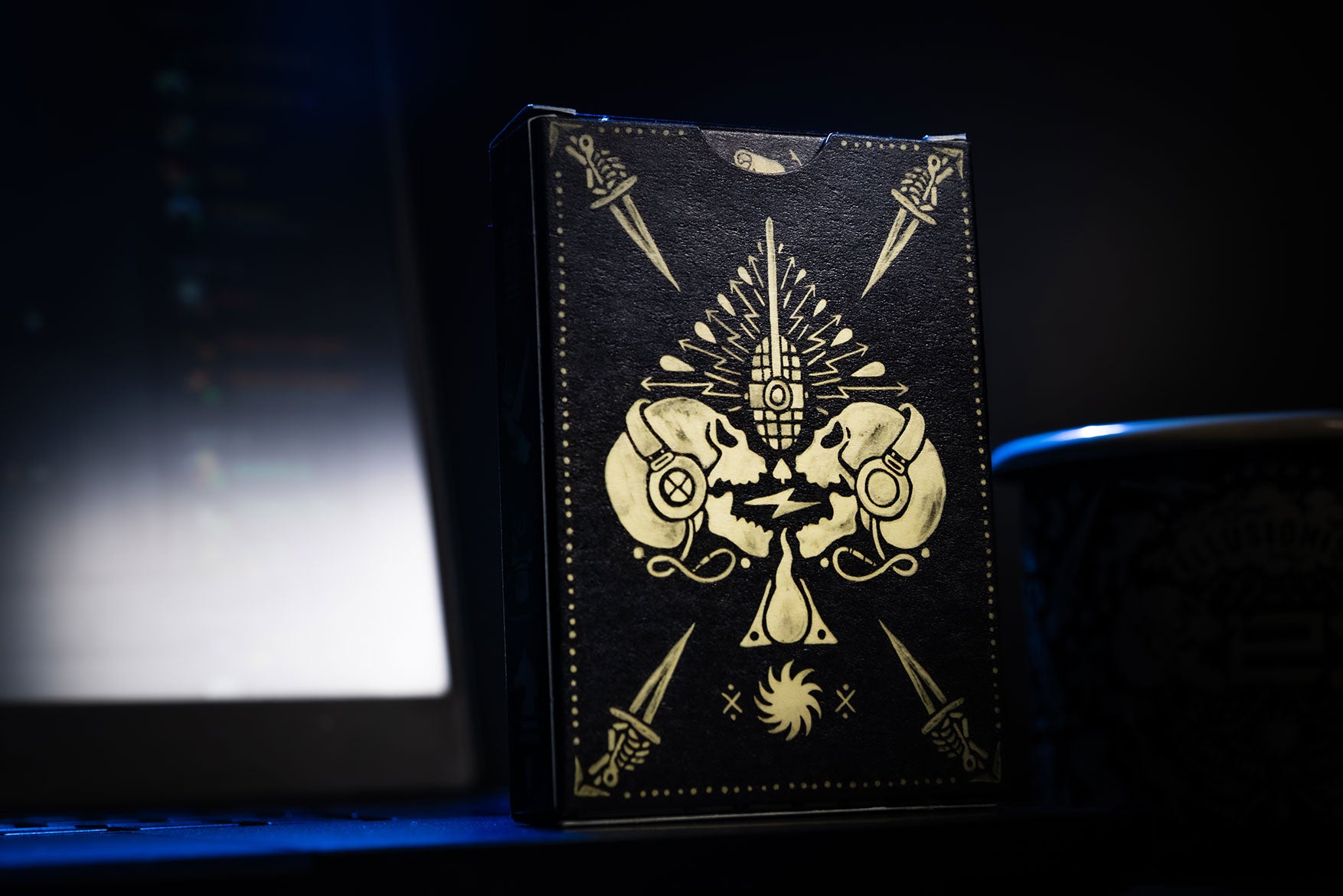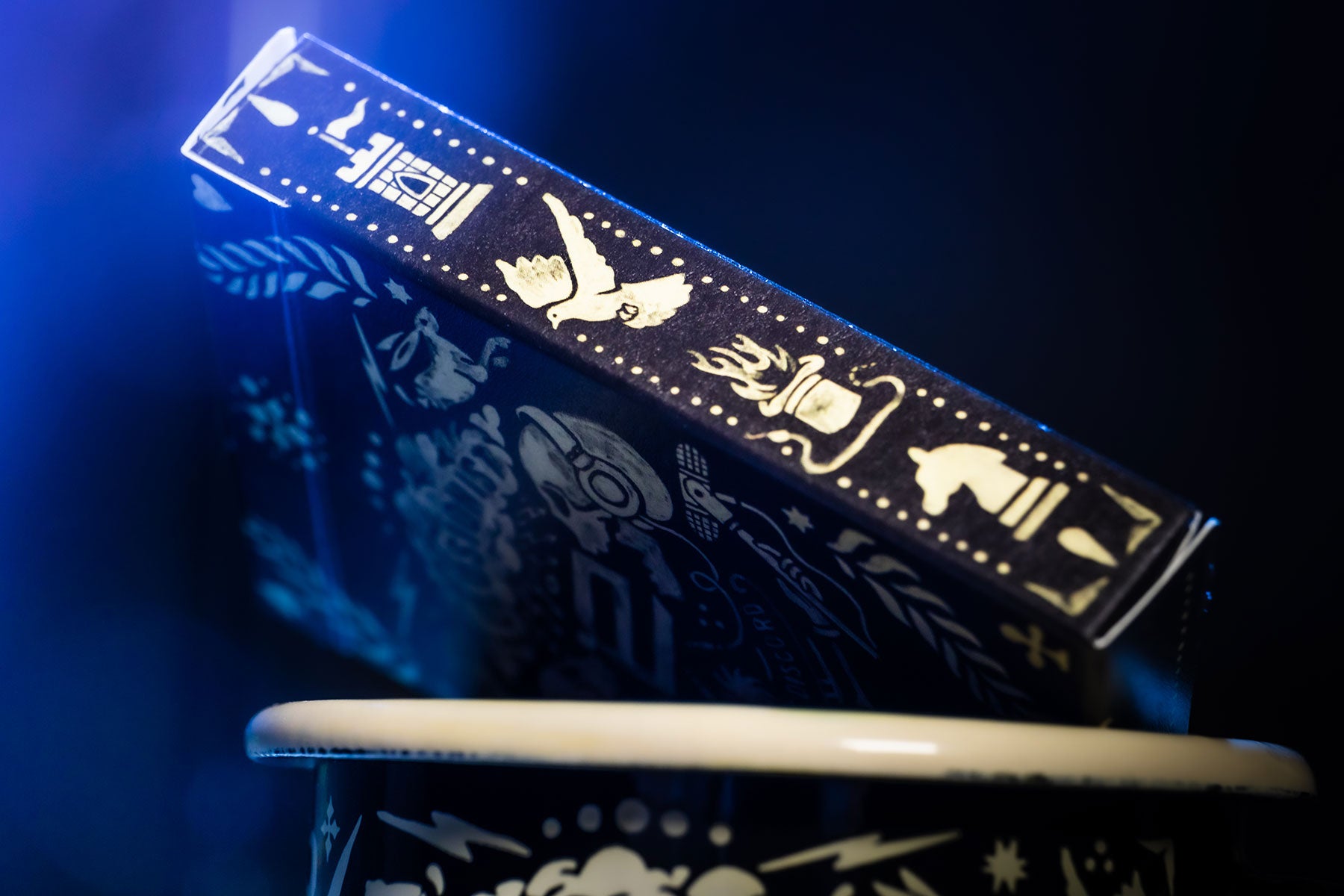 Discord Deck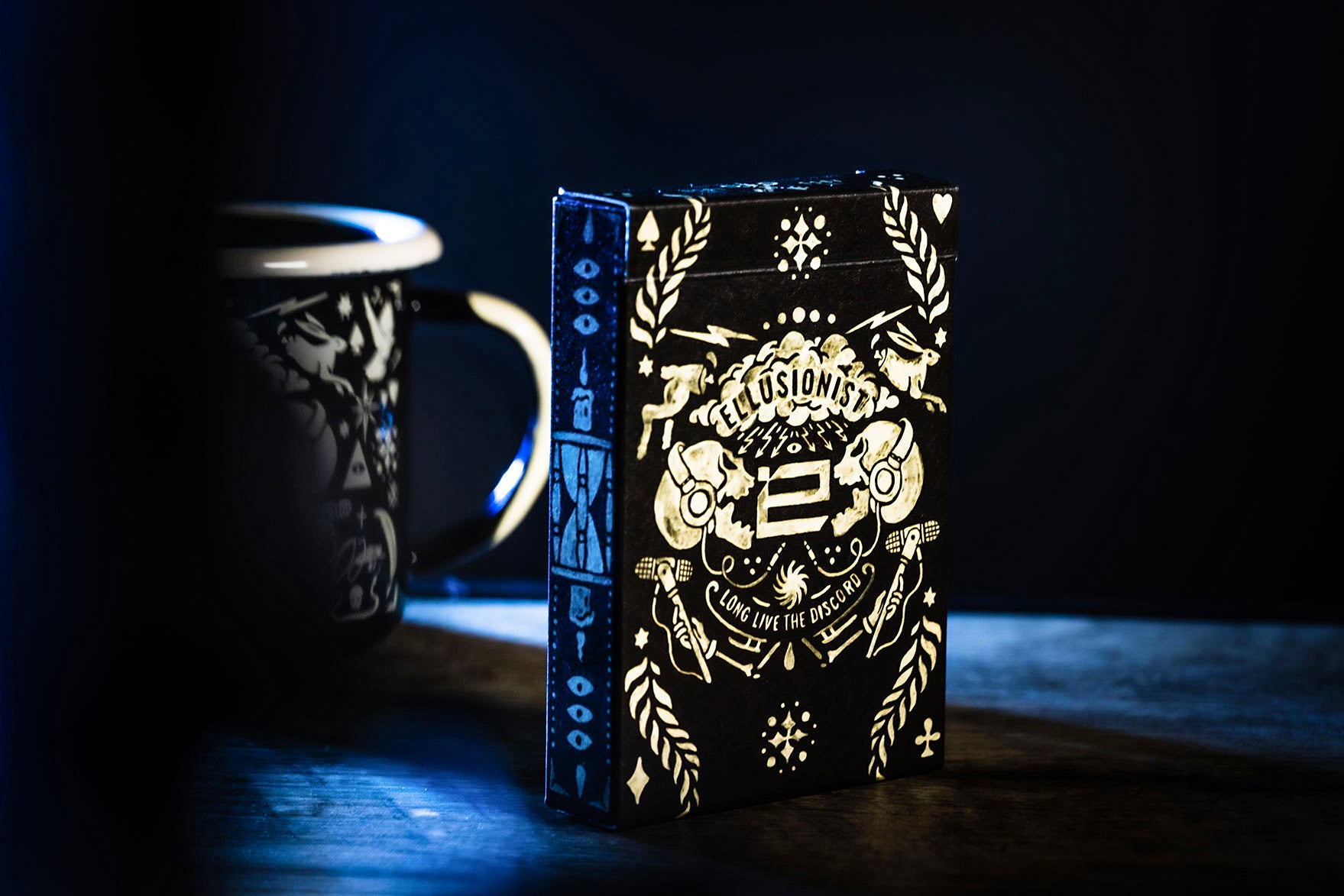 Magic, mentalism & playing card collecting are underground passions. 
It's very unlikely that your neighbor will know magic, or collect custom decks too.
That's why we live our lives online. In a frantic search to find like-minded souls... to find our people. 
The Discord Deck is a celebration of those common ideas coming together to form an alliance. A community. 
The tuck box is a premium matte finish and features curious iconography that only you will fully understand. 
As well as gorgeous inside-tuck printing. I mean, c'mon... This would make insane wallpaper. 
The back design is unrestrained and free-spirited. A nod to the new wave magicians that are ditching the rabbits and top hats for a more modern take on magic. 
 The deck itself features fully custom faces, including courts and aces. 
With the Ace of Hearts & the Ace of Diamonds paying homage to the Greek Gods (JT Chalatsis & Perseus Arkomanis) that set up our Ellusionist Discord server
The pips themselves are battle-worn and show depth. Everything in this deck was hand-painted by Oban Jones and only dragged into digitization to be able to print it.
Shhh! For magicians, the deck features one duplicate Queen of Hearts and a handy double-backer for effortless switches and concealments. 
Get your Discord Deck today. #LongLiveTheDiscord
---
NOTE: If you're not already a member, you can join the
Ellusionist Discord Server here. Everyone is welcome.
This product is rated 5.0 of 5.0 stars.
It has received 73 reviews.
Discord Deck
The cards handle great. Plus the extra gaff cards offer additional options.
Interesting deck.
The good-quality deck with interesting design!
Discord deck
Easy to handle, the discord deck sports interesting face cards rocking headphones with a vintage vibe. Get ya some.
Not for walk-around or big gigs...
I know what you're thinking..."these aren't for walk-around/strolling or for big gigs...then why the 5 stars mr. magic man...wasup Lucien? These are great cards, awesome art and kickass E-quality (see what i did there lol). Because of the artwork and the feel and quality and thought put into this deck, this is the sort of deck you use for those smaller intimate situations. This is not one of those decks we use to let spectators HOLD with their dirty paws, bend with their lack of RESPECT for the craft and art, etc. This is one of those decks (like a few others on here), in which we ensure the proper respect is given. Save the handout decks for the corner store rider backs.
High quality product
Look good, feel good, play good.
Great deck of cards
The cards feel and handle very well. Great deck for magic or gameplay.
Exceeded expectation.
Right off the bat my wife and I loved the way they felt in had. They feel very smooth and are very comfortable. The visual aesthetics are fantastic all the way down to the inside of the box. One thing we both found to like is there was no sticker on the top flap holding it closed. That always seems to get in the way. It's an odd thing I know, but it was very much appreciated. If you don't have some, get some. You won't regret it.
The deck is awesomely designed. I love the cards they feel nice, and easy to maneuver.