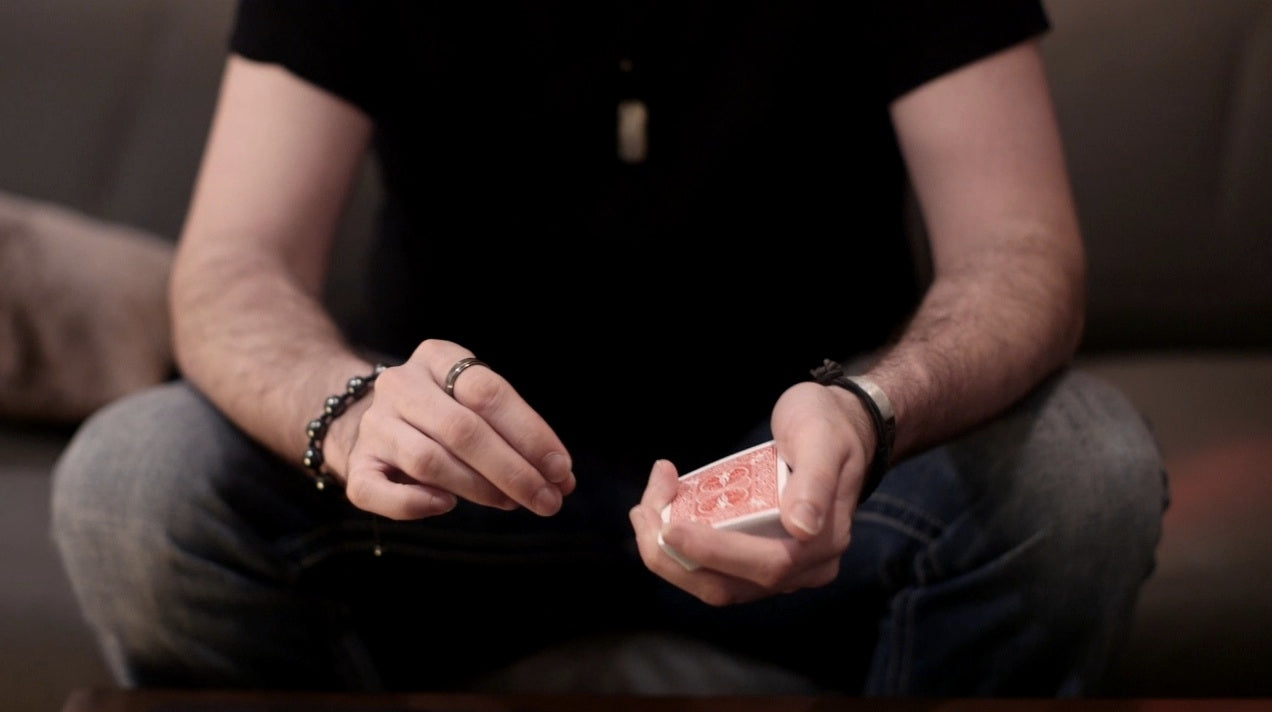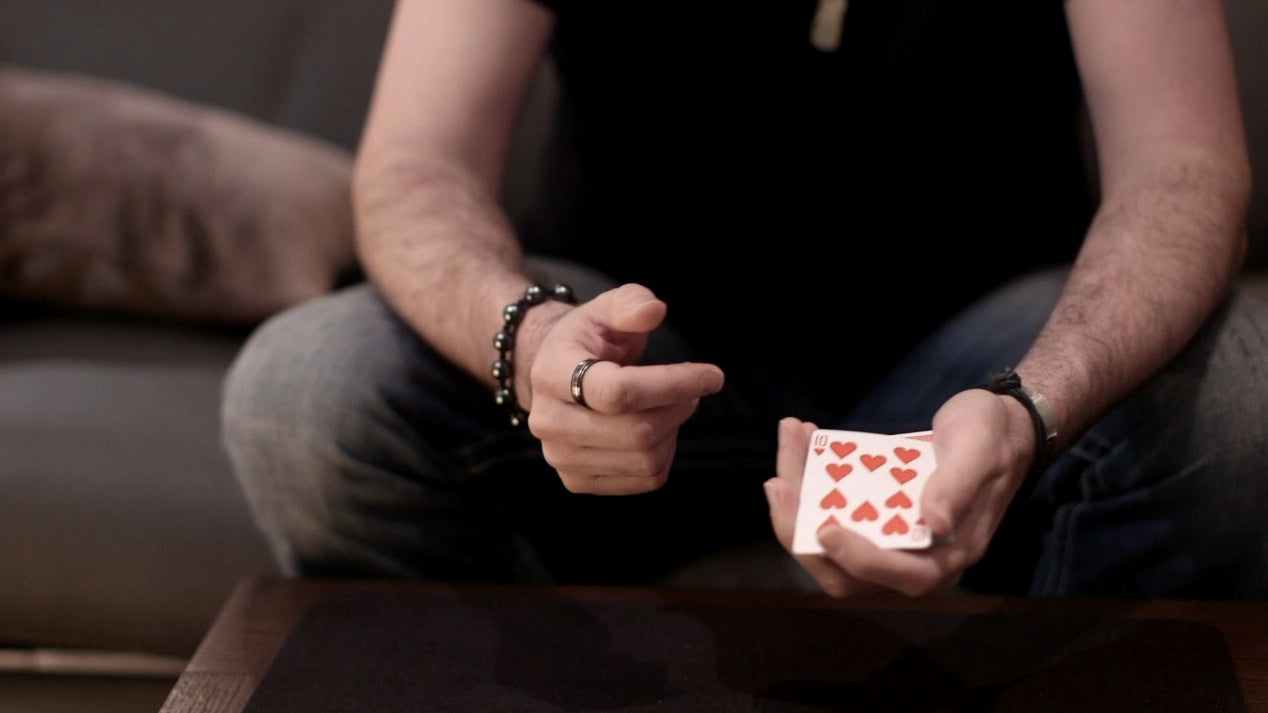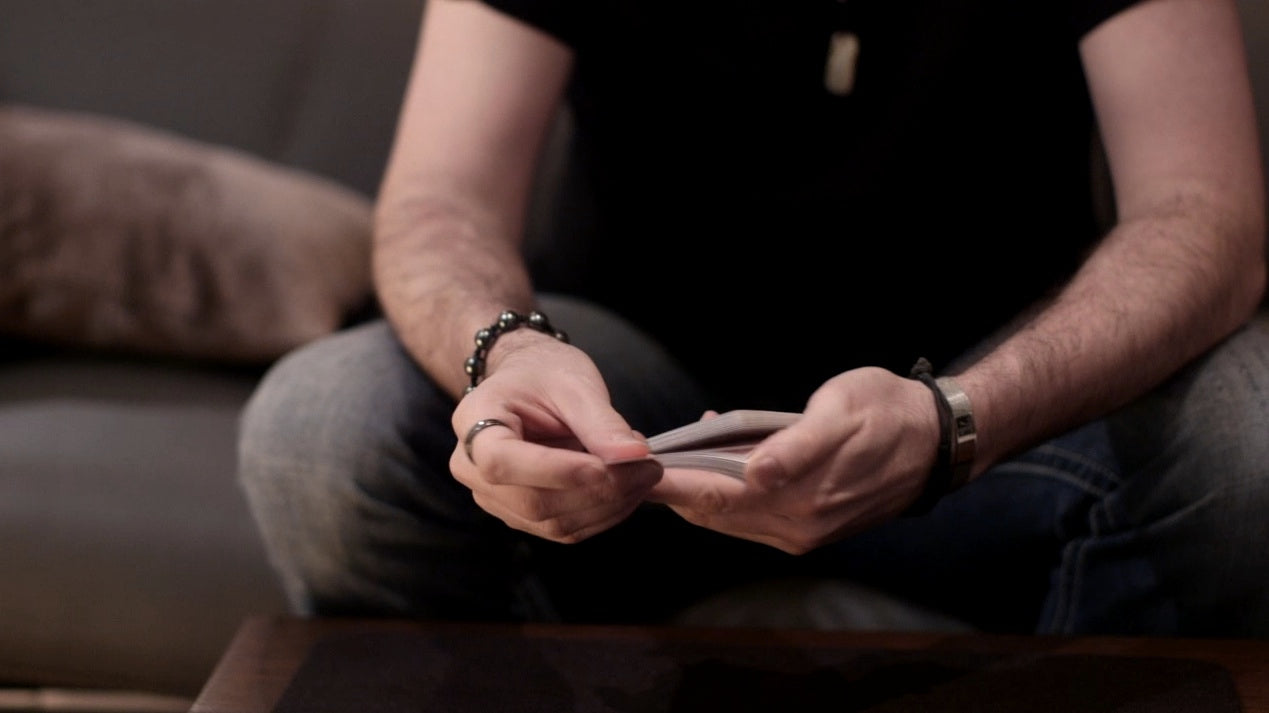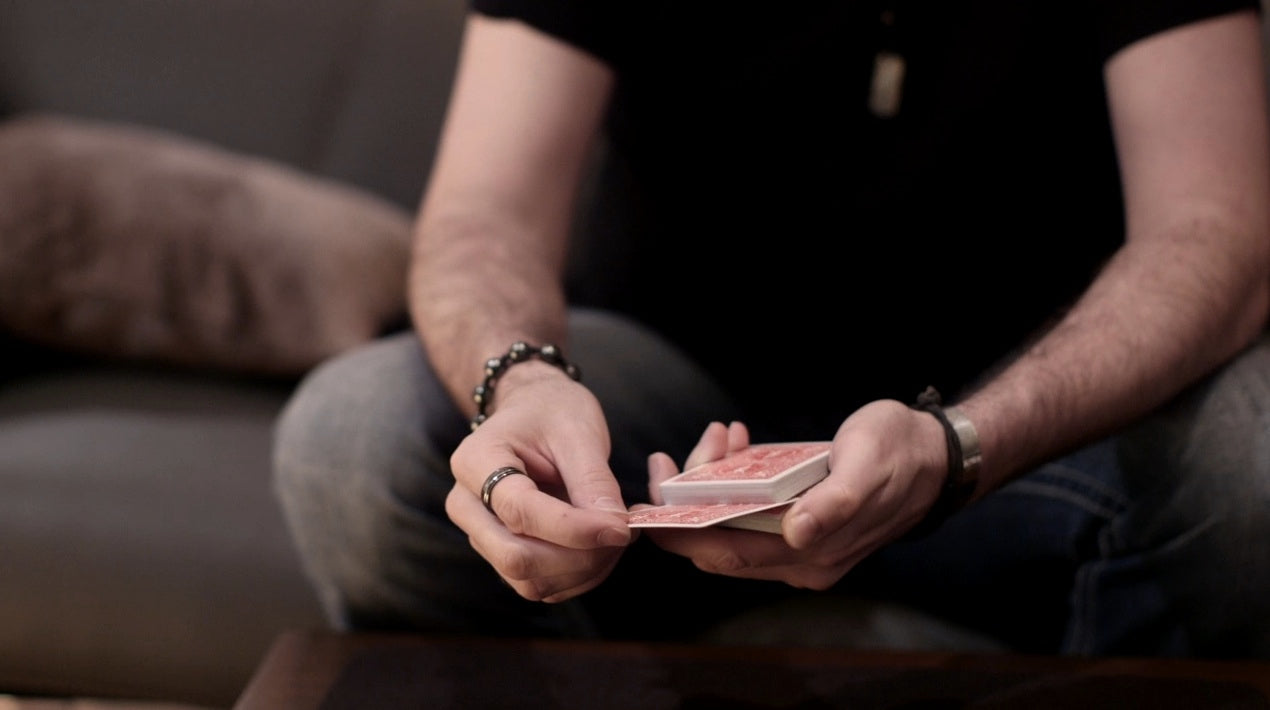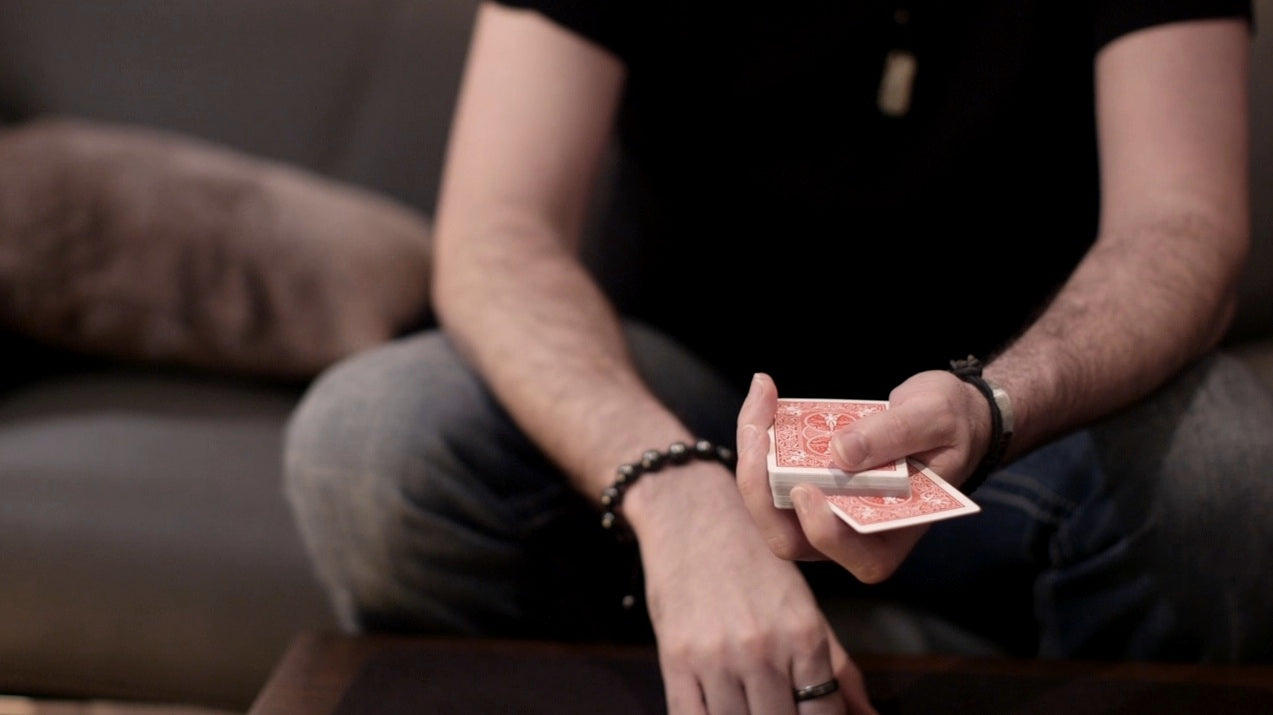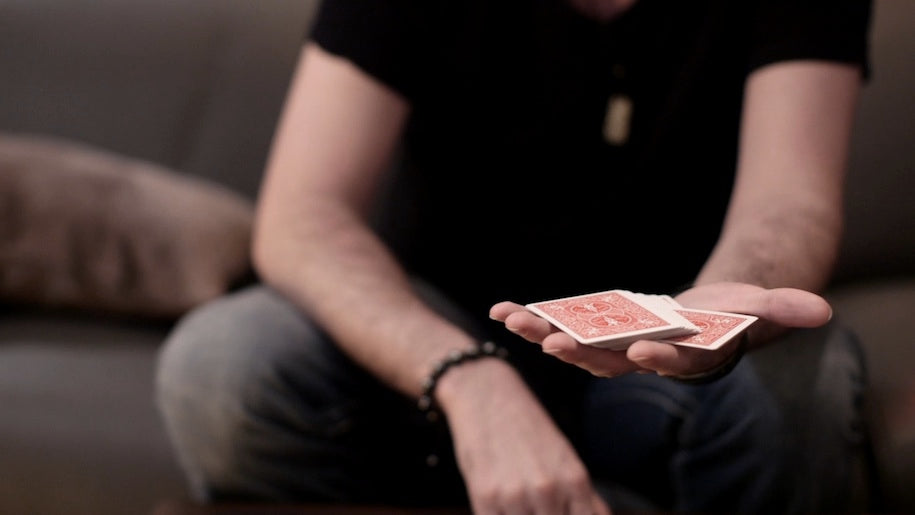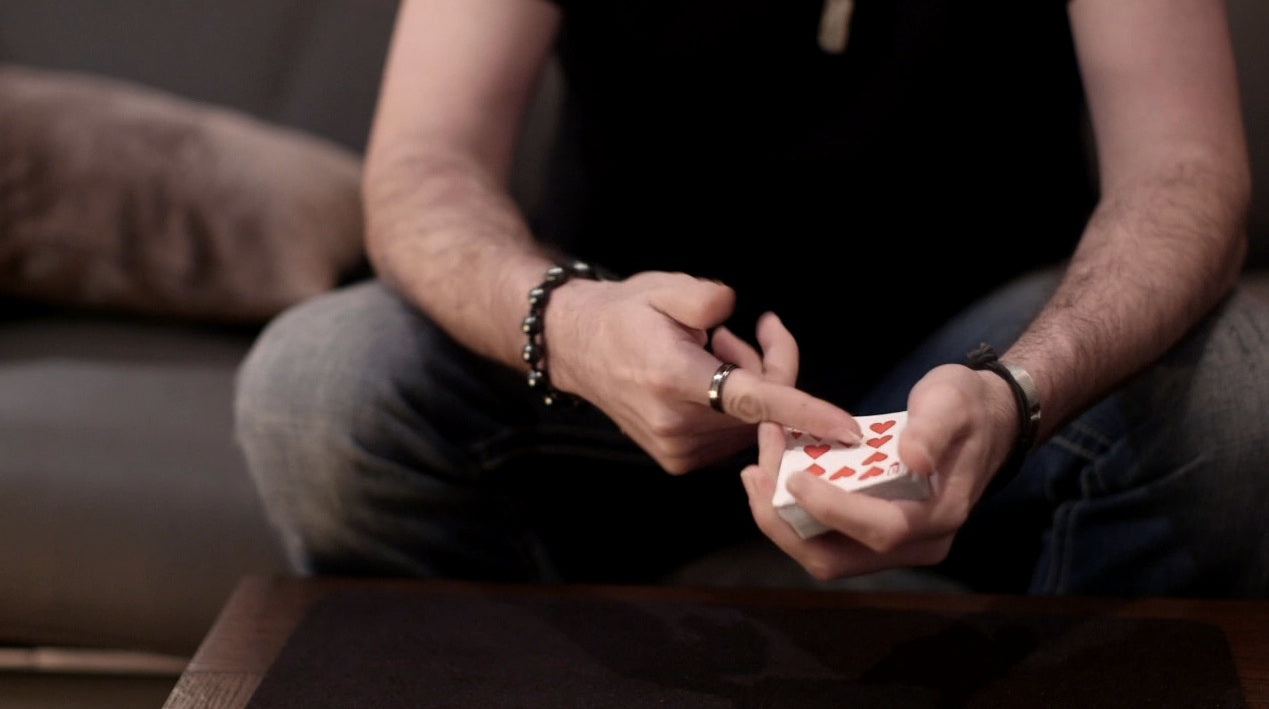 Doppelganger Control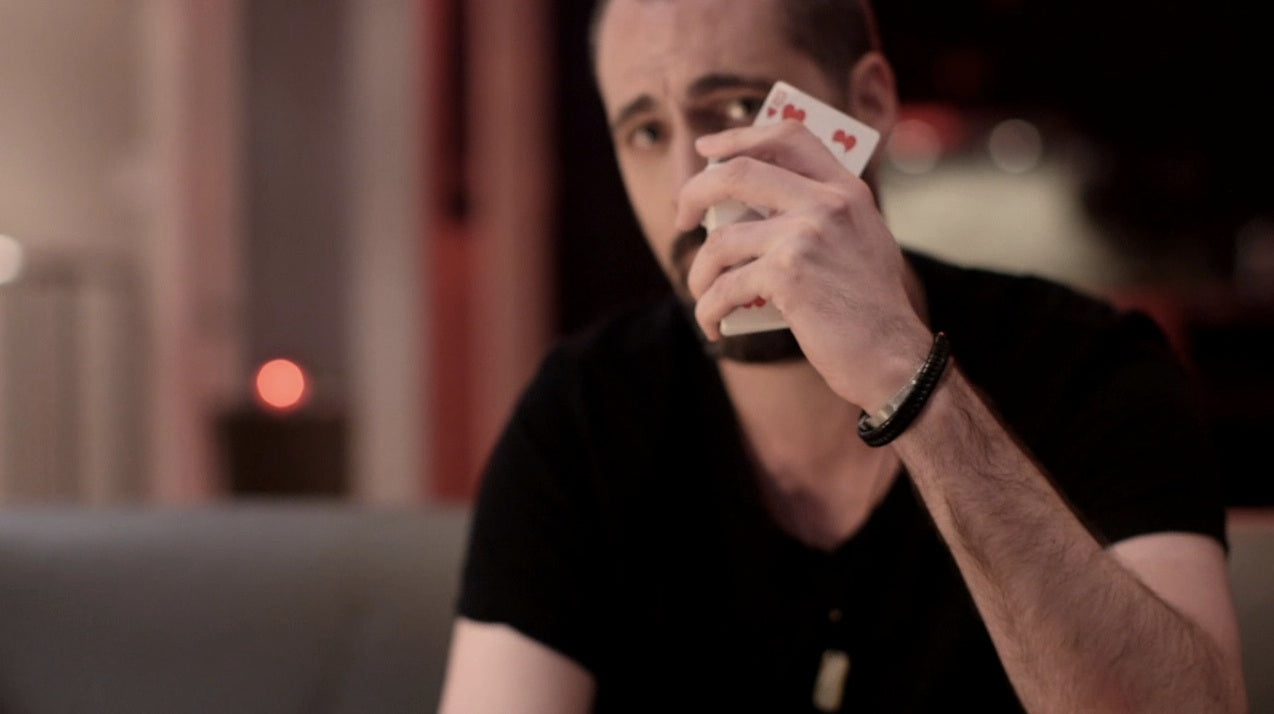 Taking inspiration from Ernest Earick's 'By Forces Unseen', Doppelganger is a one-handed, no duplicate card control perfect for anytime you need to show a card in the centre of the pack.

A card is displayed at the top of the deck and cleanly placed into the center of the pack, still visibly out-jogged. The deck is raised to verify the identity of the protruding card, and then lowered back to performance height. The deck is squared and immediately the top card can be revealed - the chosen card has been perfectly controlled.

An undeniable convincer in an ACR, Doppelganger is the "no-move move" you'll be playing with all weekend.

This product is rated 4.7 of 5.0 stars.
It has received 18 reviews.
A knacky control
Miller came up with this control as an alternative to a bow and stern control. I learned Bow and stern but this one is so clever. Takes a while to get. Practice! Practice!Practice!
Simple and effective
Really good... easy to learn and very deceiving. Really enjoy the effect
Summary
Amazing control! Going to use this mostly for a signed card sandwich routine! Great job Justin!
Summary
Beautiful move, very much worth the price. Practice this one every day and you'll have a very powerful weapon to use in your ambitious card routine.
Summary
Awesome!! Simply amazing! I do this in front of the mirror over and over again just to see how awesome it looks. I've only used this once in front of an audience of 4 people, just to test the water, and it went great! I use it as a utility ( as I believe it is intended, not to show the card back on top like in the demo, but more of a convincer to show the card is really in the middle of the pack. I also have the book, and have used the move from which this was inspired. (Stephen Minch - By Forces Unseen) which is a great book, but JM has simplified the move and shows a one handed version of it, which is this doppleganger. Get this! It takes quite a bit of practice to get the timing right, but keep practicing and it'll be a go-to move of yours once mastered. It is for me already :)
Summary
Just beautiful! So very simple, so very fast, and so very striking.
Justin is a master of taking a simple idea and making it just astounding. Easy enough for beginners but subtle enough that it gets genuine looks of astonishment. If you want to have an effect on people fast, this is the way to do it!
Summary
The sleight that is used within this move is very convincing and will require some practice but is well worth it once you have the move down. With this move you can tell that JM put some well coordinated thinking and manipulation into it. So stop thinking and just get it! You won't regret it.
Summary
this is an incredible move that will not only make some tricks more unrealistic to your spectator, but will also give you something that is unique
Summary
Very good, simple, mind blowing effect! Takes a lot of practice to really get the maneuvering down, then again the best illusions require tons of practice. Only 5 dollars? You should really consider adding this to your cart!
Summary
Simple move that is useful for many tricks, easily guys into many routines. For $5 it's a great buy.