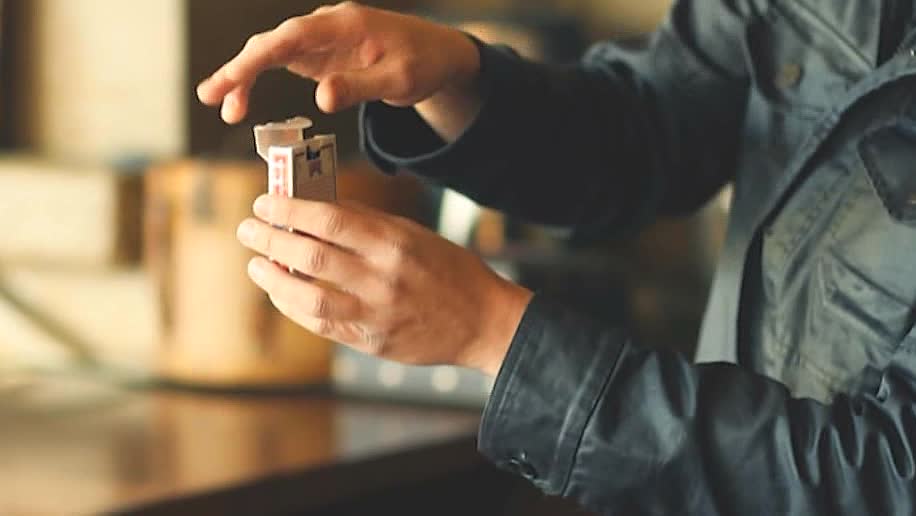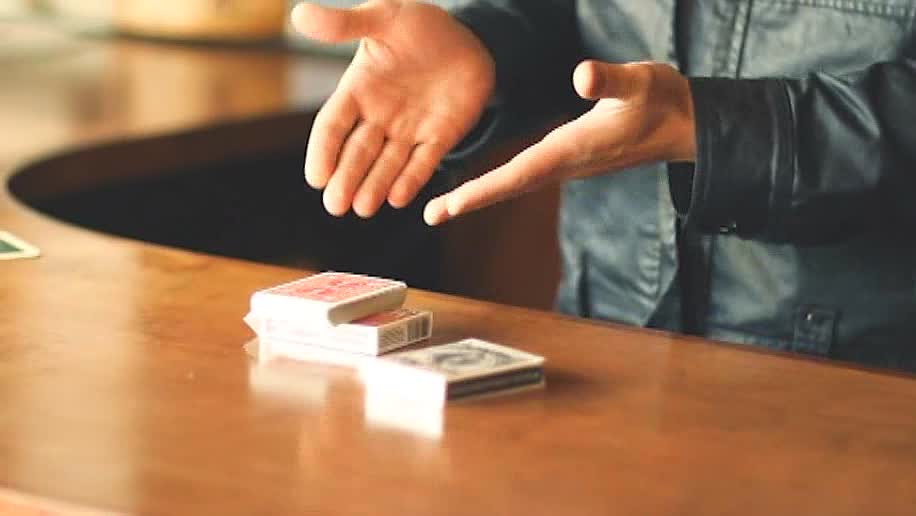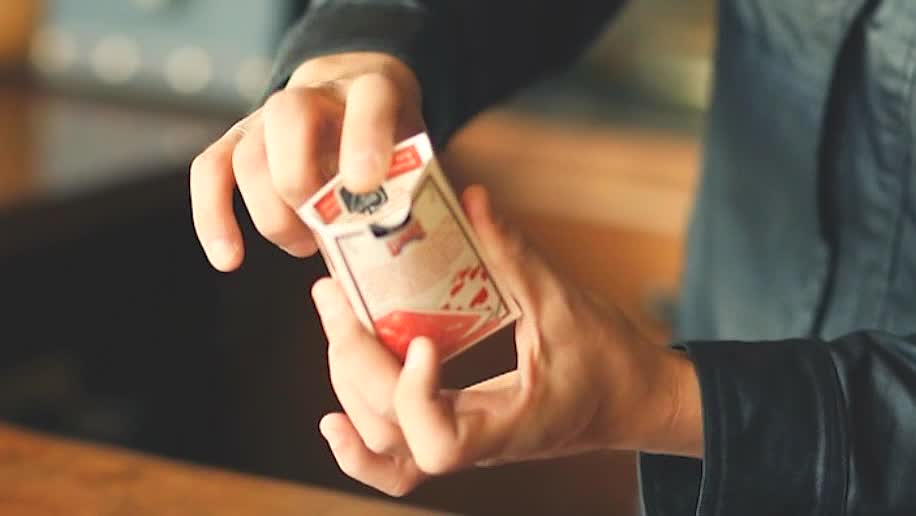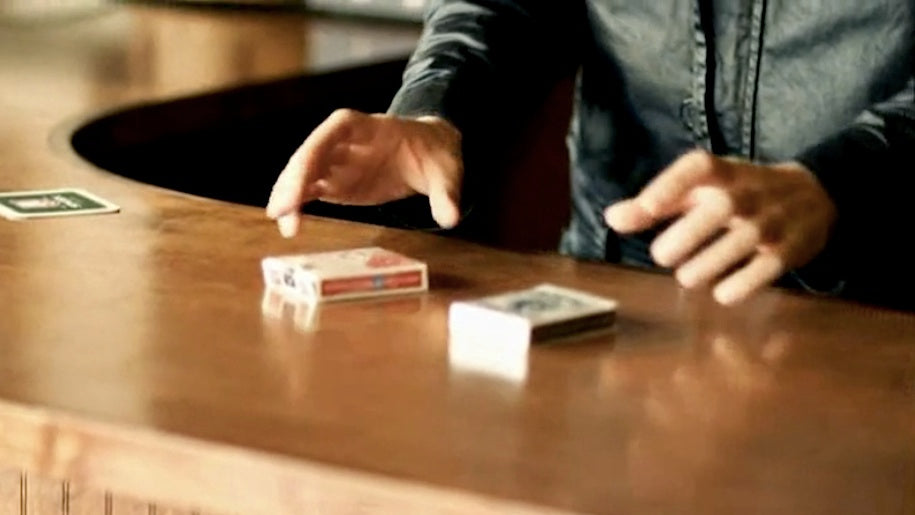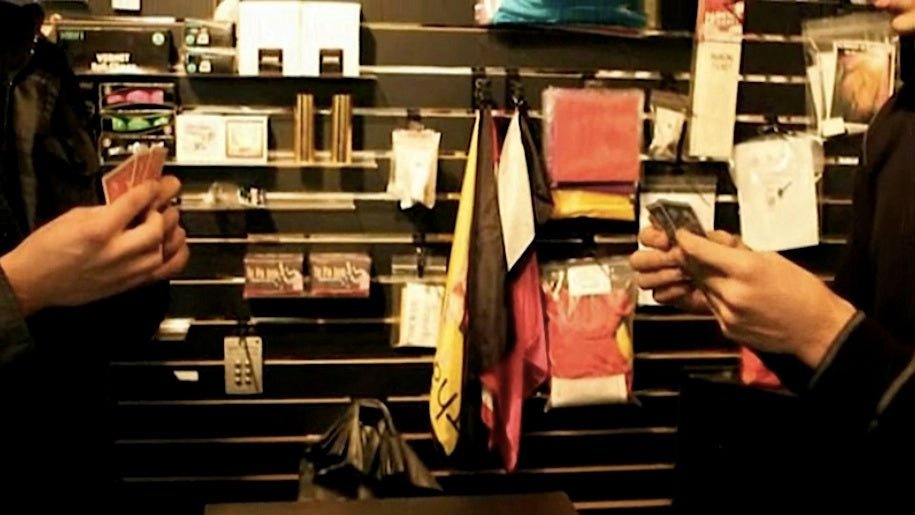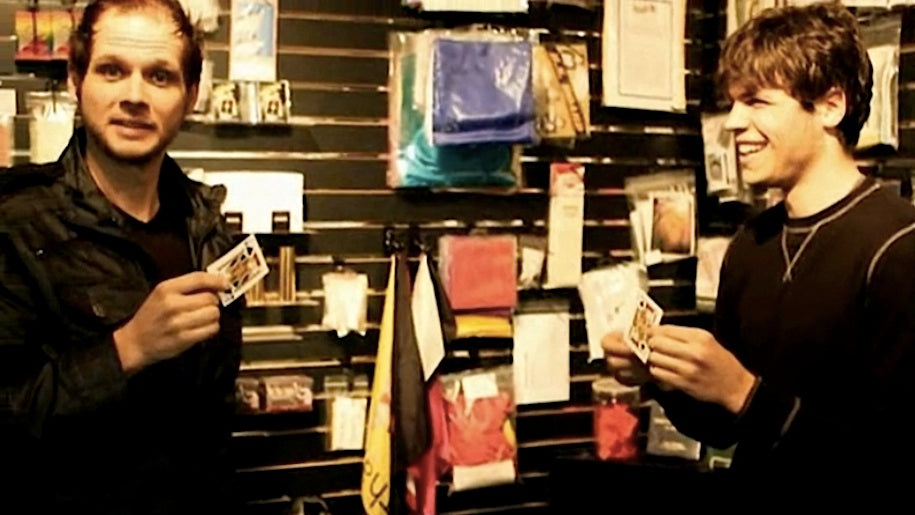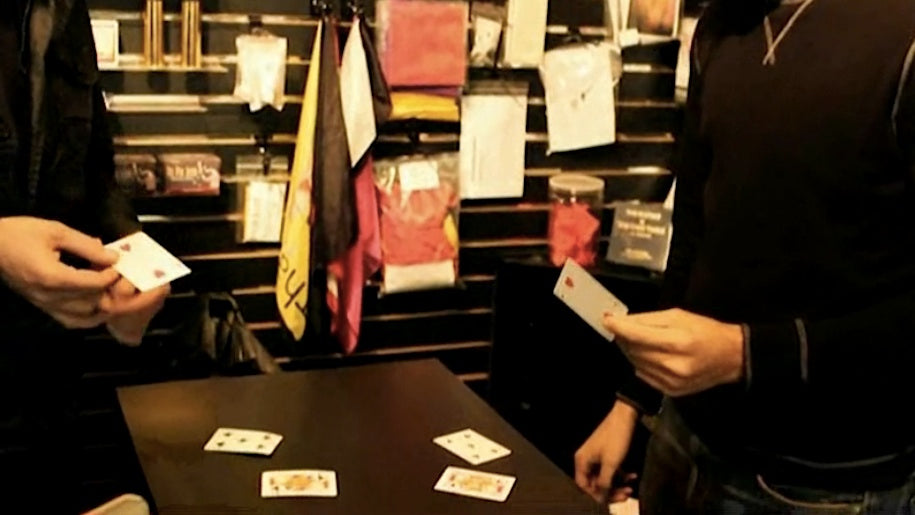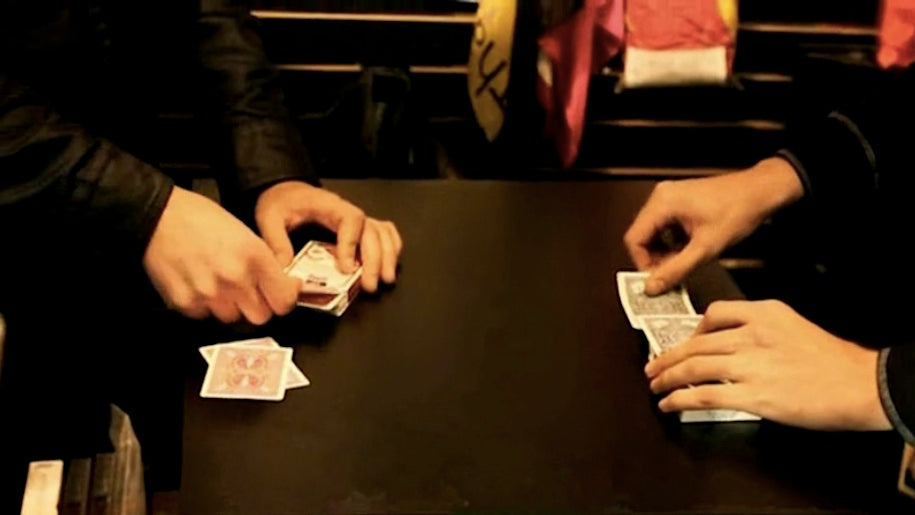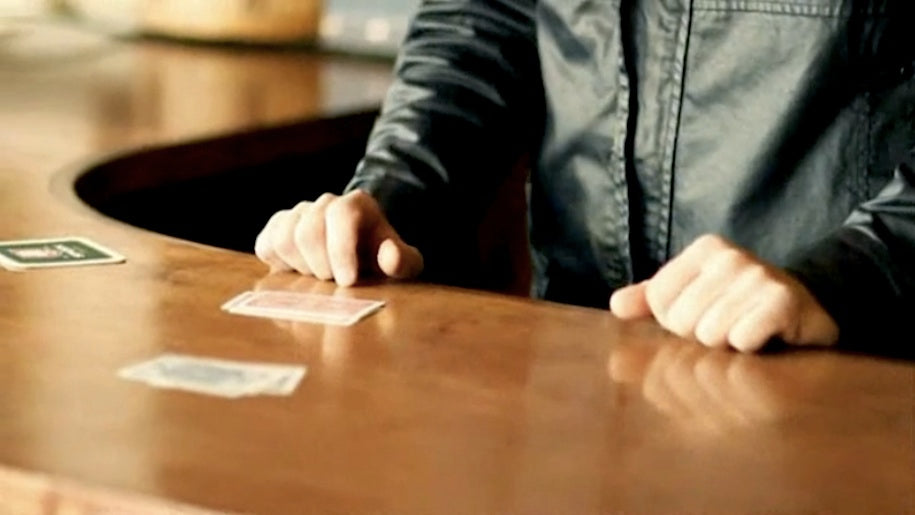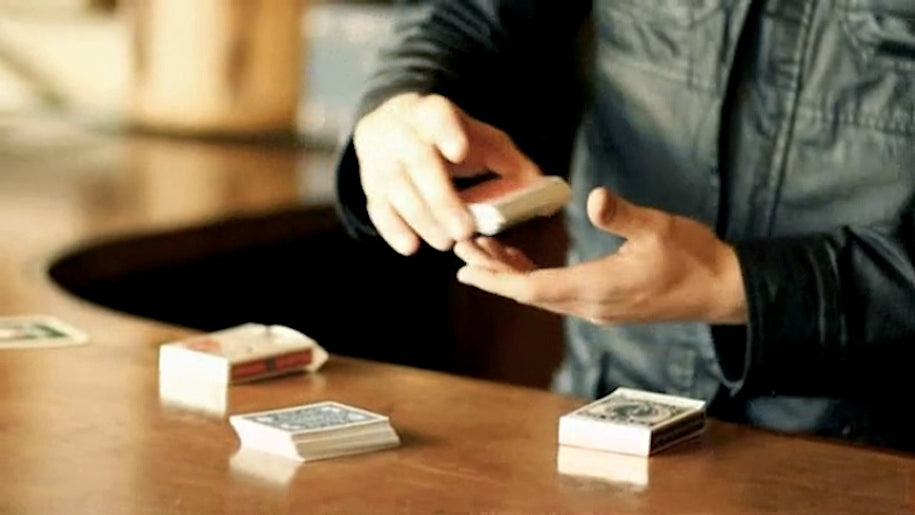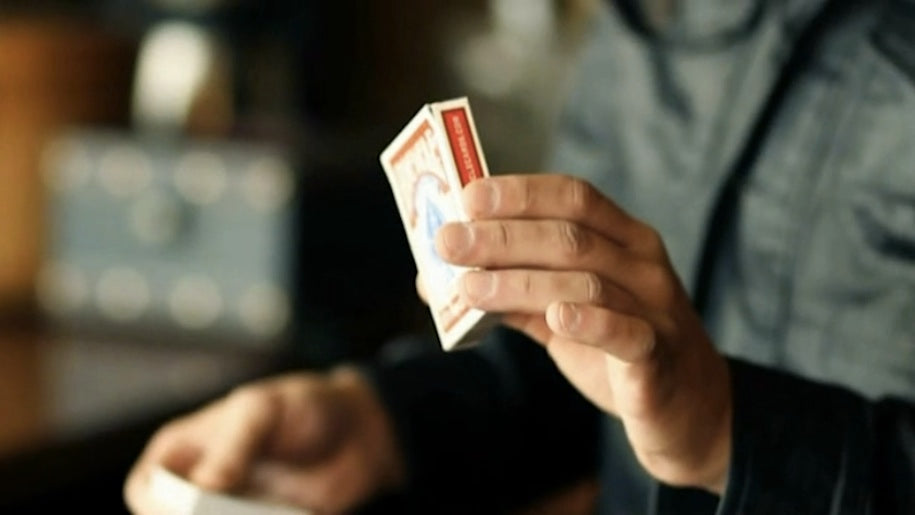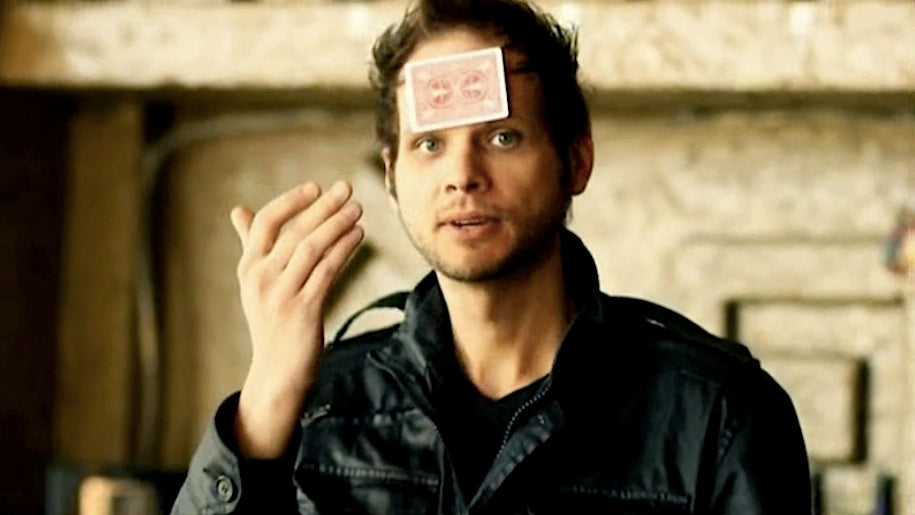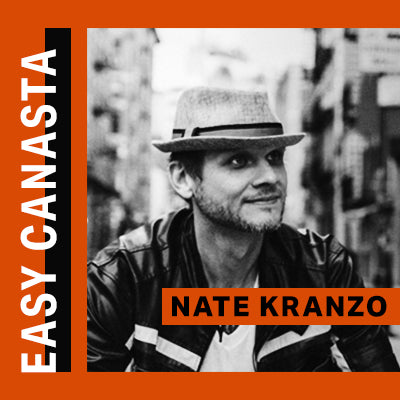 Easy Canasta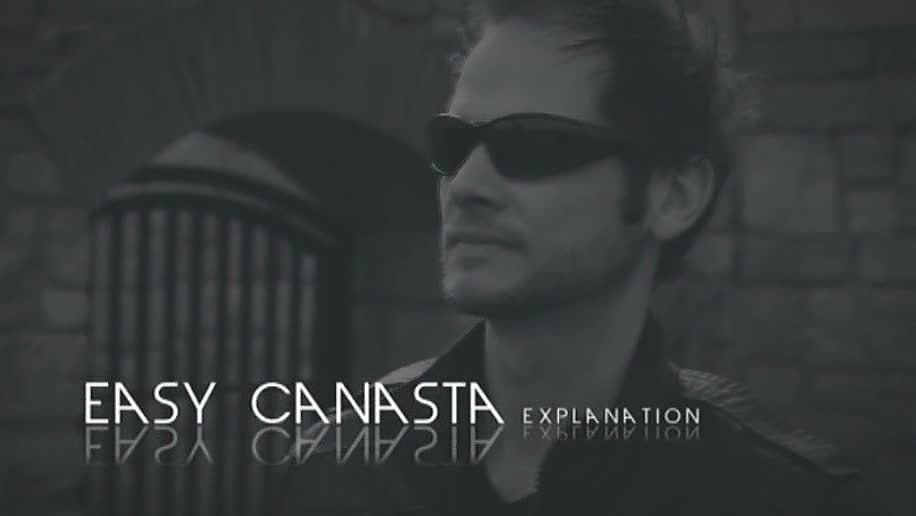 This effect has become a sort of HOLY GRAIL over the last few years. It's impact is not something to be underestimated. This is one that will have you remembered.
A red and a blue deck face off against each other, awaiting the spectators choice. Three cards are selected from the chosen deck, and placed in three different pockets by the spectator.
You now open the deck the spectator has left you, remove three cards and place them in your own pockets.
One by one each card is retrieved - and shown to be the EXACT CARDS in the EXACT pockets that you and your spectator placed them in. All without ever going near the spectator.
Watch them check their wallets are still there after this one. From Nathan Kranzo's
'Boondock Mental'
, Easy Canasta is a best-kept secret, direct from a real performer's working repertoire.
This product is rated 5.0 of 5.0 stars.
It has received 10 reviews.
Amazing Value
An extremely simple trick that is pretty much self working. For the price it is extremely easy to do and is something that you can perform right away
Summary
For $5 this is such a powerful effect, i couldn't believe the power and impact this effect has, sometimes its the only effect I've had to use at a table. easy to do (can even be borrowed decks) A MUST HAVE! GET IT NOW!
Summary
For $5 you can't go wrong. I was hesitant at first to buy it because I thought it wasn't going to be that good. I was wrong! with such little prep before hand and the AMAZING teaching by Nathan Kranzo, this effect hits hard!!!! After a few short minutes you can perform this trick with absolute EASE!! zero sleights and great from beginner to Advanced. Anyone you perform this for WILL be in awe.
Tried it on a buddy and his reaction was "WTF???!! YOU DIDN'T EVEN TOUCH THE DAMN CARDS!!! HOW IS THAT POSSIBLE????
such a simple trick and yet so damn POWERFUL! buy it, its only $5 and a definite steal!
Summary
This is a must-buy. It is cheap, incredibly easy and baffling. Nathan gives an in-depth tutorial that has a few ideas to boost your reactions. Buy. It.
Summary
I have never done a magic trick in my life, and was able to amaze my family almost immediately. The instructor on the download is simply amazing. This is the perfect starter trick. You won't be sorry.
Summary
This is a great trick from Nathan Kranzo,i actually went to one of his lectures a few days ago and he is great.Very easy trick and gets great reactions.For $5 this is a steal,buy it now!
Summary
The best trick in this website. Incredible and easy, no skills needed.
Summary
The simplicity and impact of this effect is truly unique.
although there is a minimal setup, it's worth it and the reactions you will be getting from this one are of true astonishment.
Summary
The video was really easy to follow, and this trick can be done by anyone with any kind of skill level. I paid my whopping $5, and 30 minutes later I absolutely blew away everyone that was at my house. I do a test run with all my tricks on my girlfriend before showing groups of people so she's used to all of this...but this trick had her yelling out swears and asking question for 10 minutes.
Summary
I really like this. It's simple and effective. I was performing this as soon as I finished watching the tutorial. For the price, this is a great buy