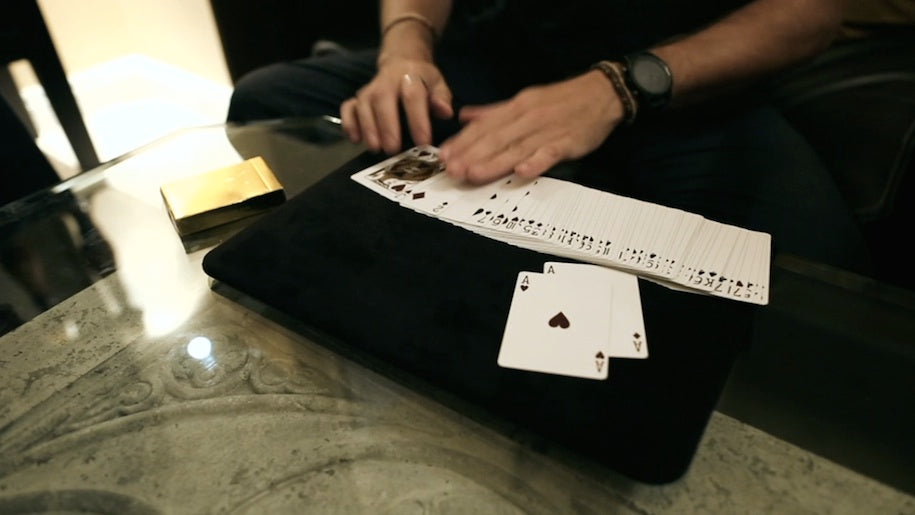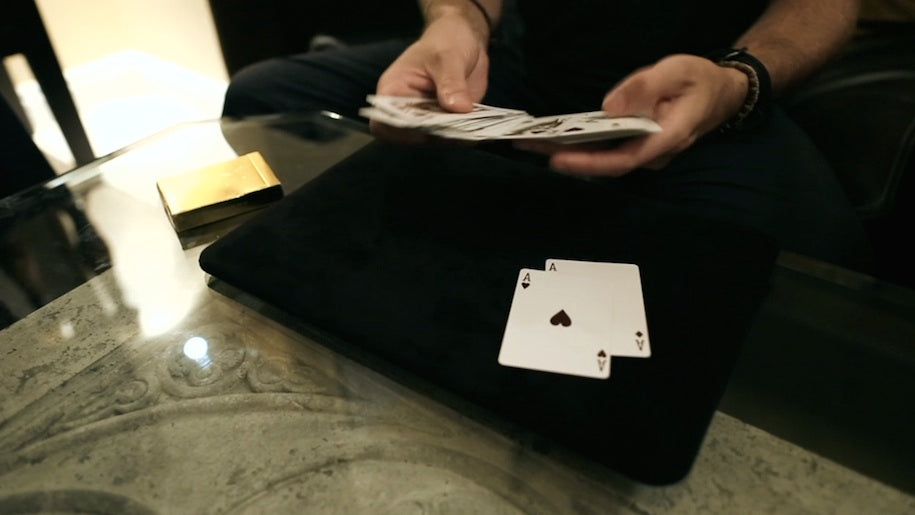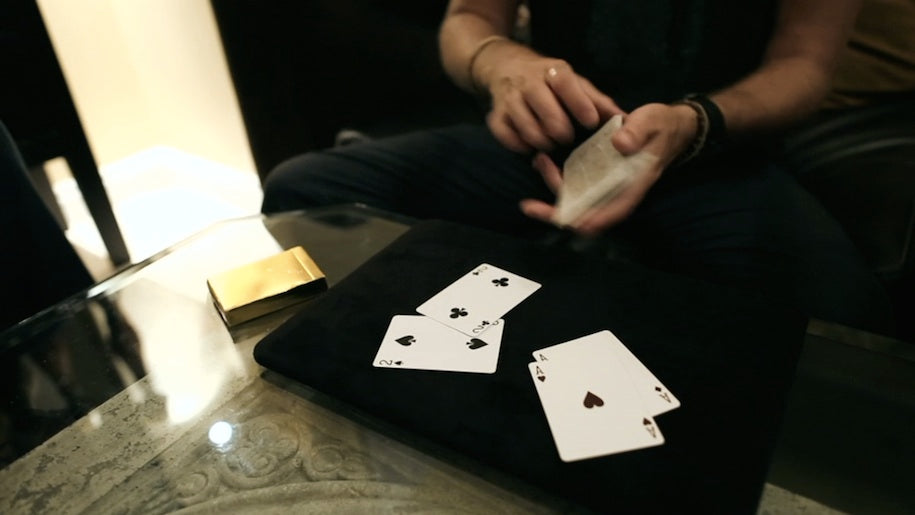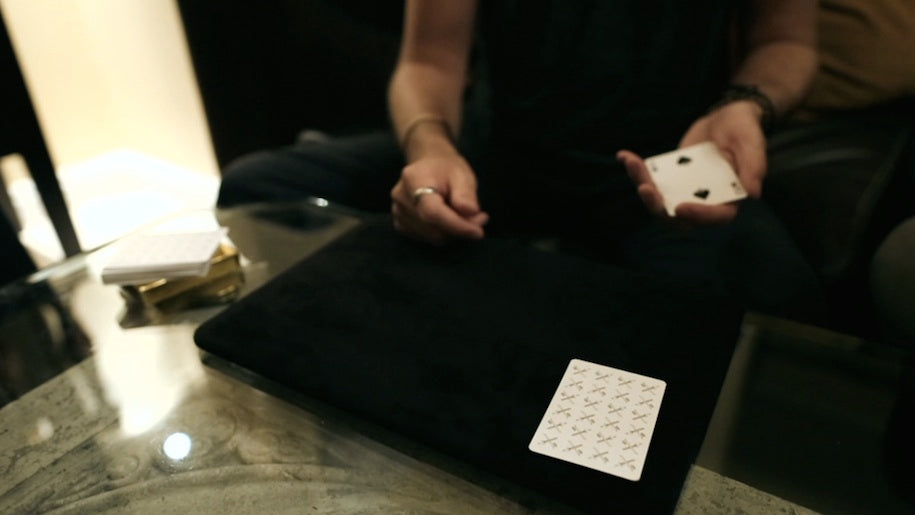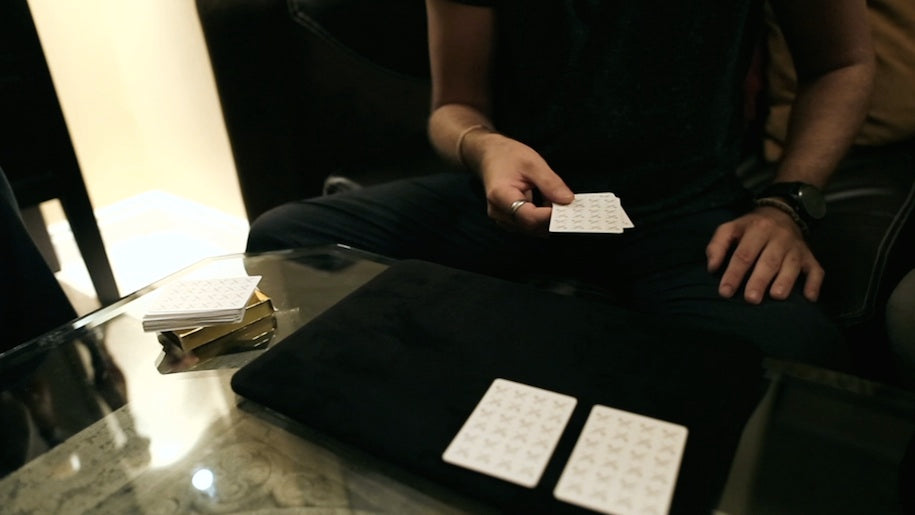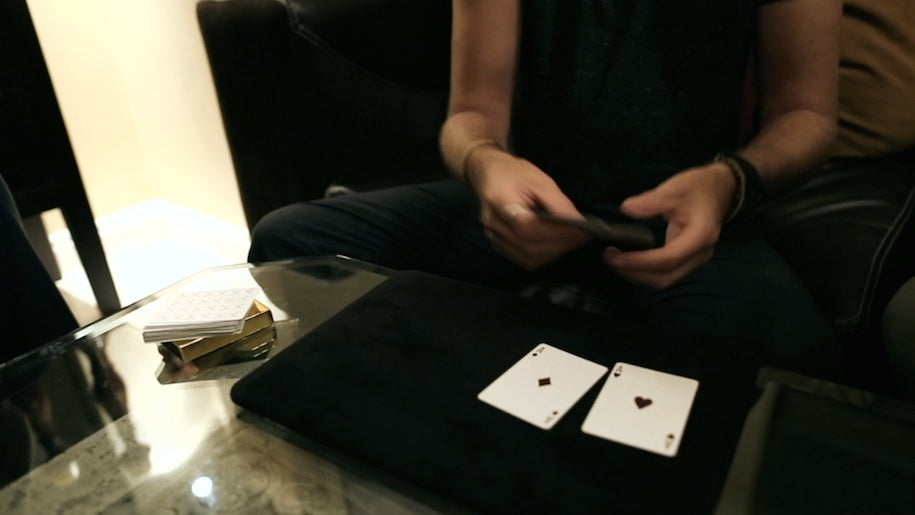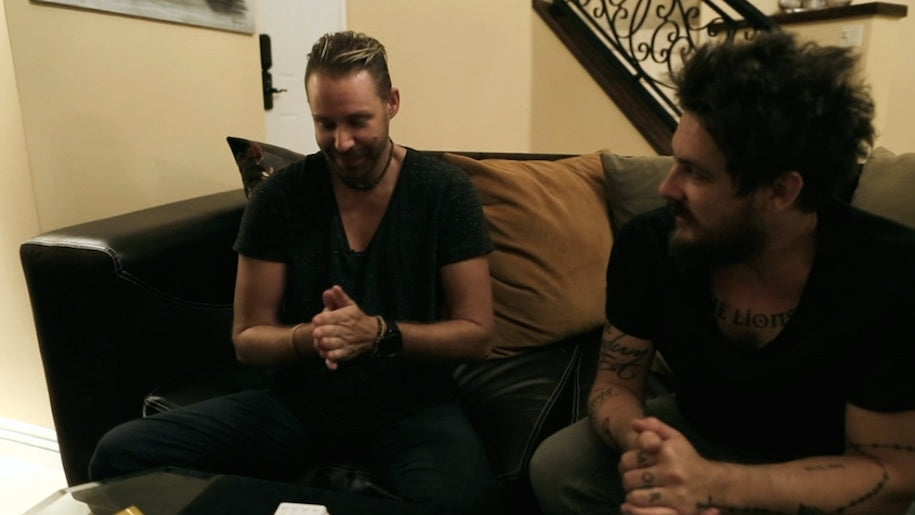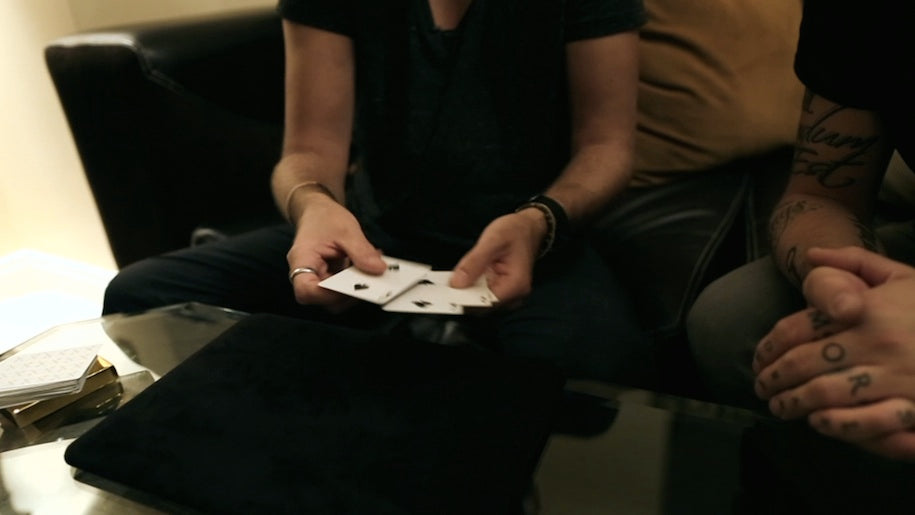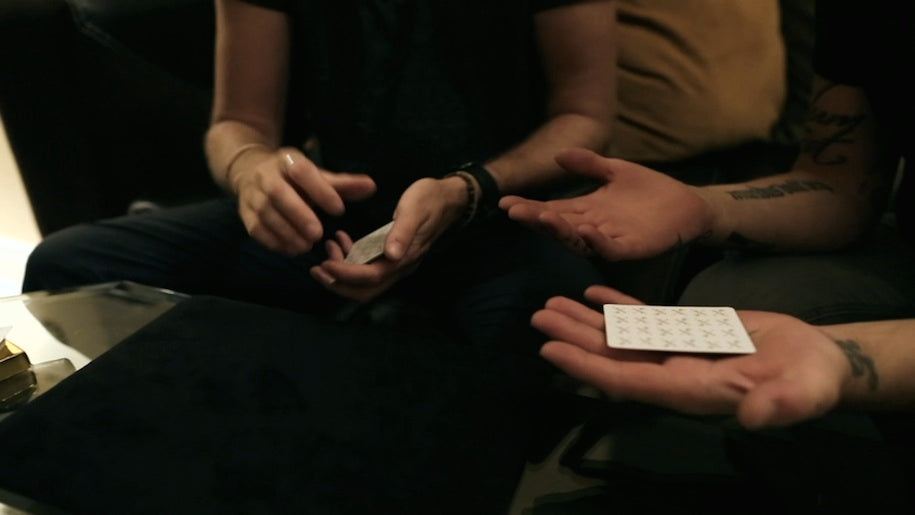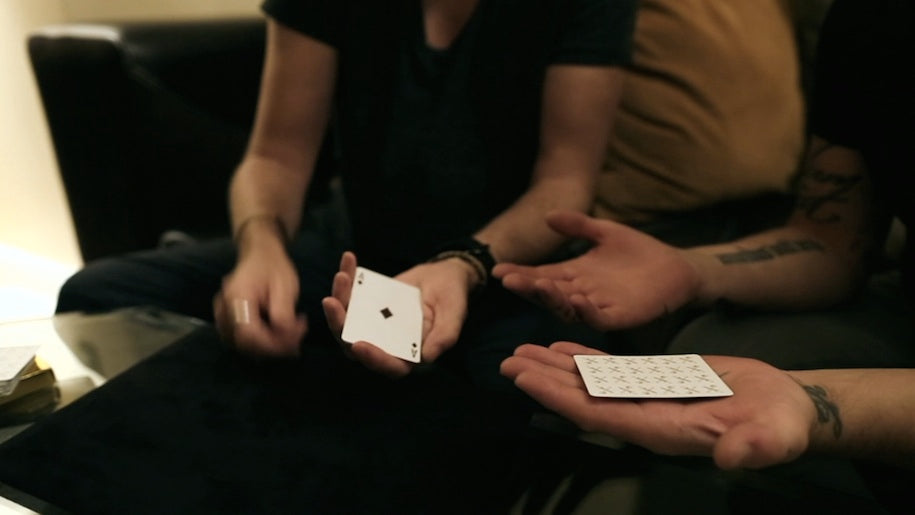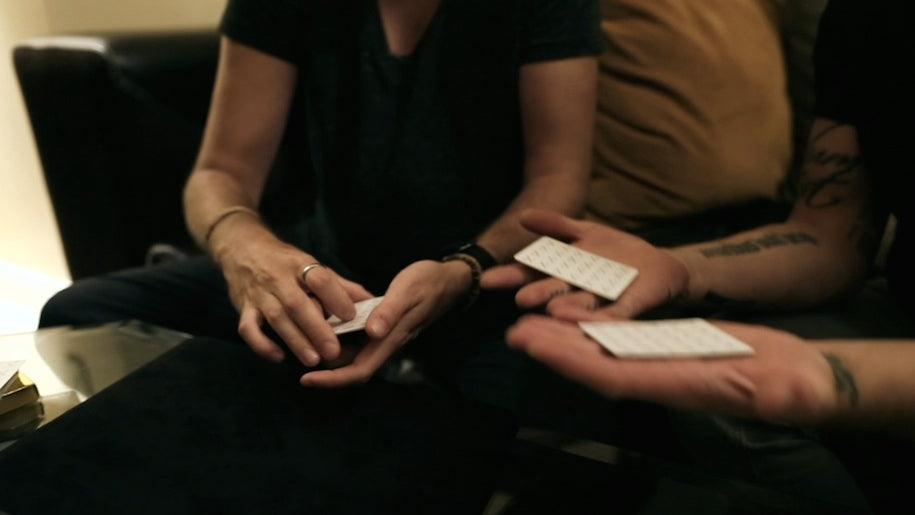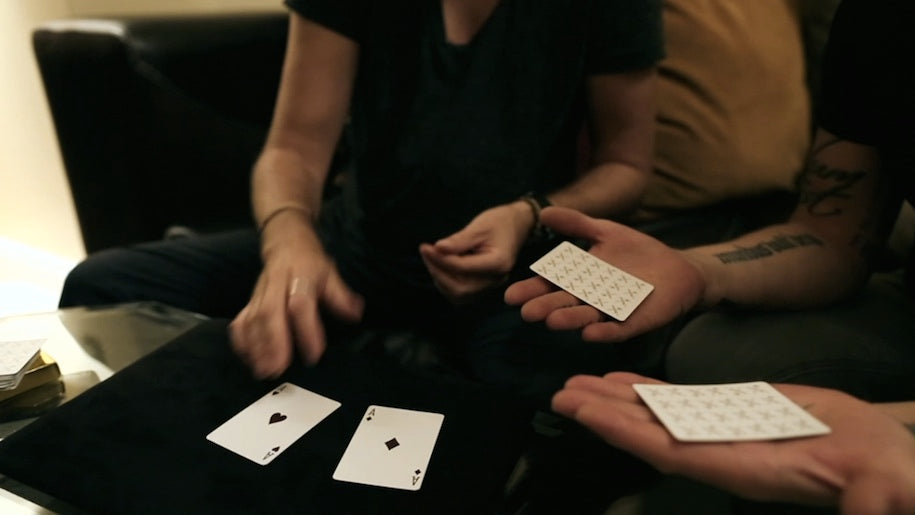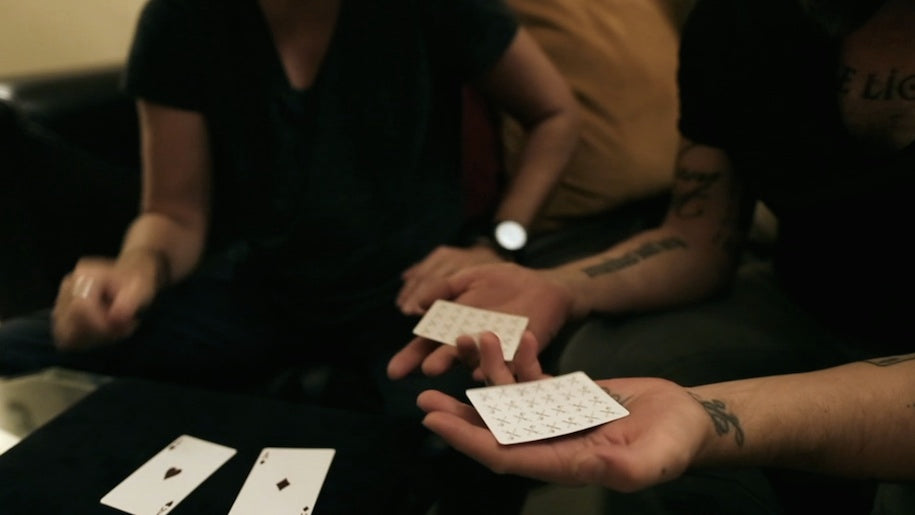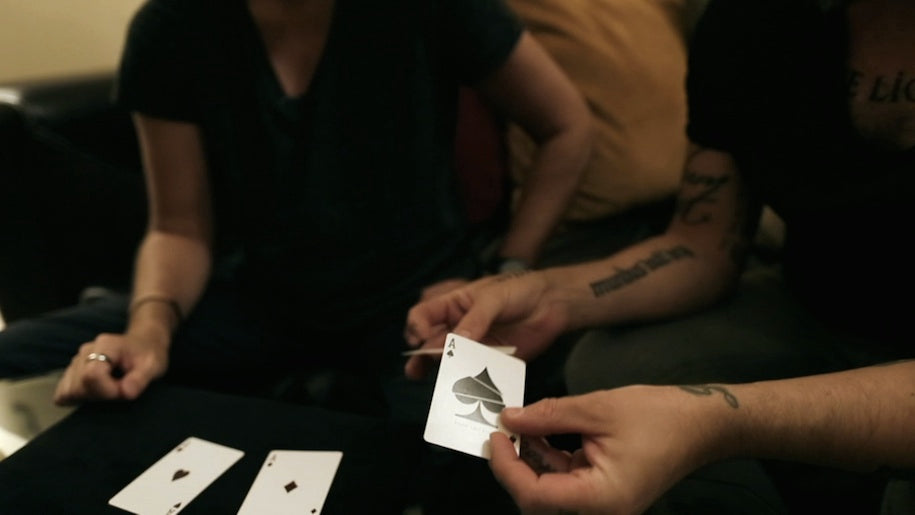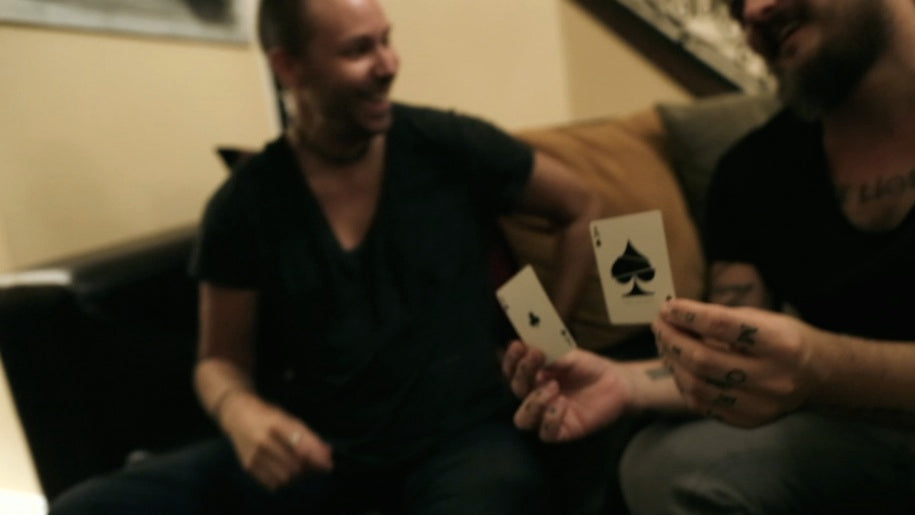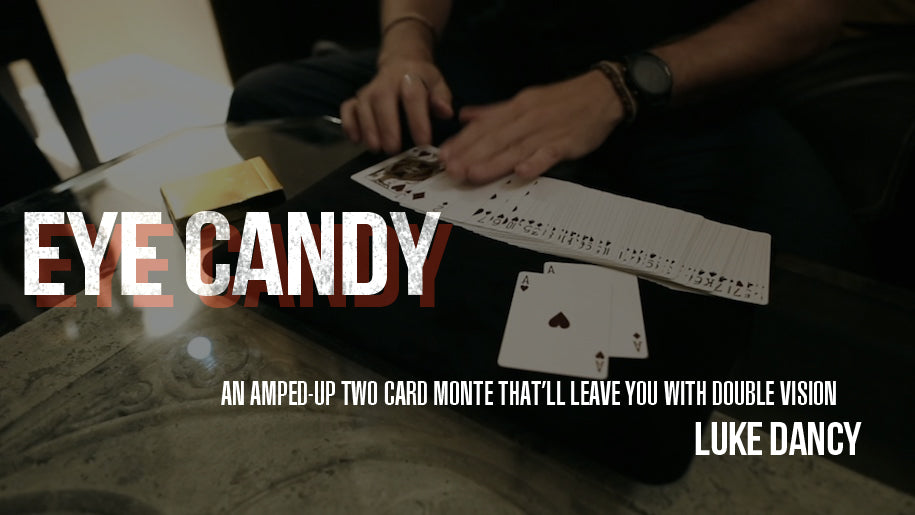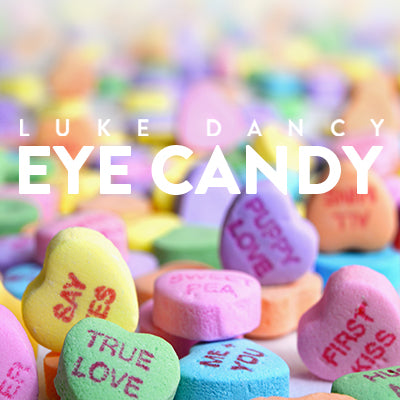 Eye Candy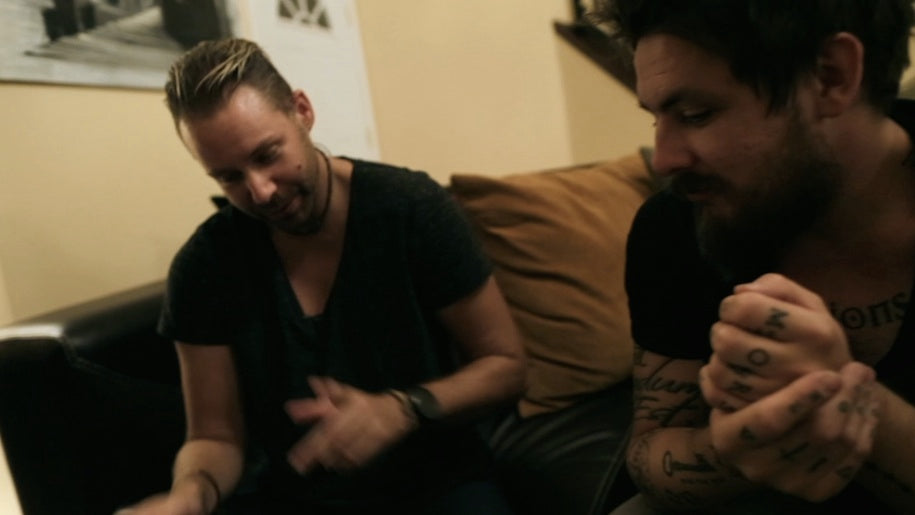 Luke Dancy has taken a classic of magic and given it his own unique twist.
With simple, elegant moves and a flowing structure, Eye Candy is a transposition effect that lives up to its name.
From a deck two red aces are removed
, along with two black contrasting cards - the two black aces are nowhere to be found. The black cards are placed face down on the table, the red aces held by the performer. Without missing a beat, the cards on the table are turned over to reveal they have switched with the red aces.
The performer explains it's easy for a transposition to happen on the table
, but in a spectator's hands they can actually
feel
the moment when it takes place. The red aces are shown and placed in the spectator's hands while the performer retains the black cards. Again, it only takes a moment before the performer turns over his hands to reveal that he has the red aces, leaving the black cards in the hands of a spectator… or they would be if it wasn't for the kicker.
You'll find this is one of those card tricks that will quickly slip into your repertoire as a favorite go-to effect.
Because who doesn't love a bit of Eye Candy?
This product is rated 4.3 of 5.0 stars.
It has received 3 reviews.
Summary
I have to say that this trick is absolutely fooling to everyone I've showed it to and I will use this forever. It ever shows a bounus routine that I also love. It's definitely worth the 8 bucks.
If you want to step up your two card monte
Looks very casual and the ending is pretty nice. I must say that the tips Luke gives about the gimmick are really good. I'd have liked a bit more explanation on some moves on how to make them look cleaner but I think I'd be a matter of practice. Overall, interesting trick and the bonus routine is really cool actually! Nice purchase.
Summary
Easy to learn, easy to make the gimmick, and great teaching. If you like doing packet tricks, this is for you. In the training, there is an alternate routine which actually I like more than the one advertised. Overall, well worth the purchase.