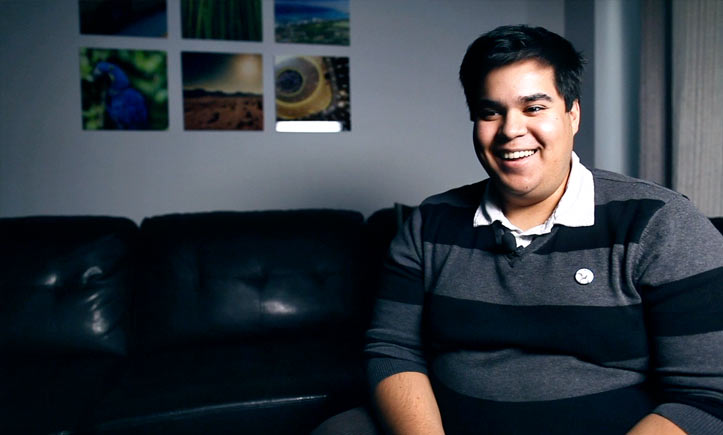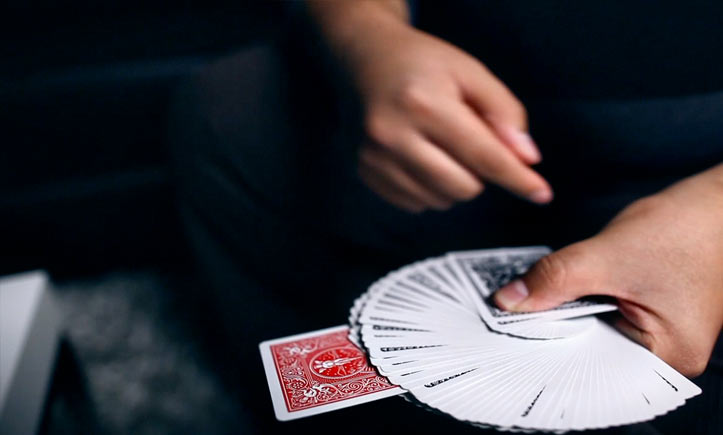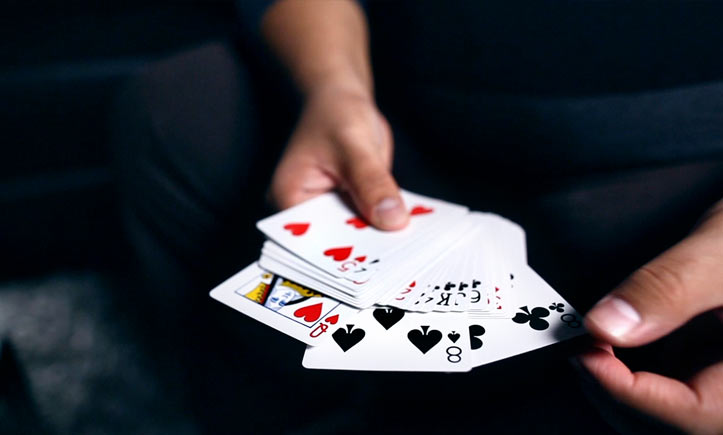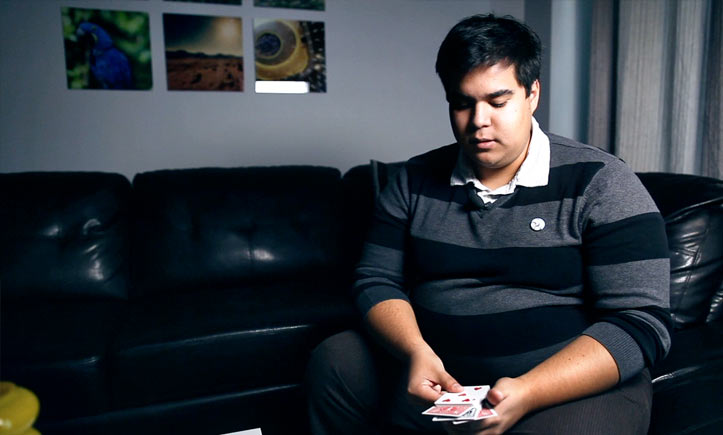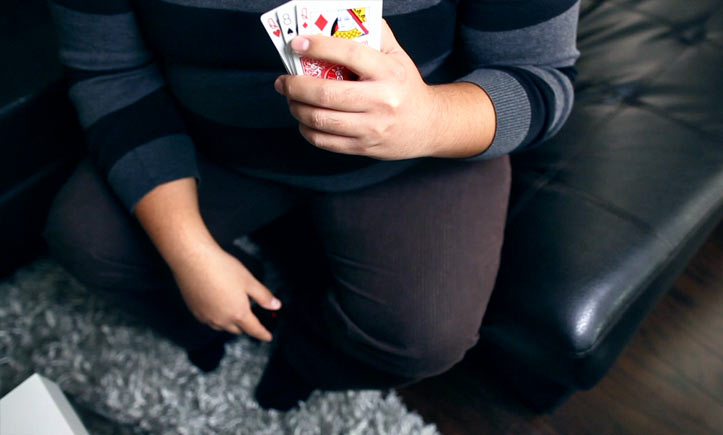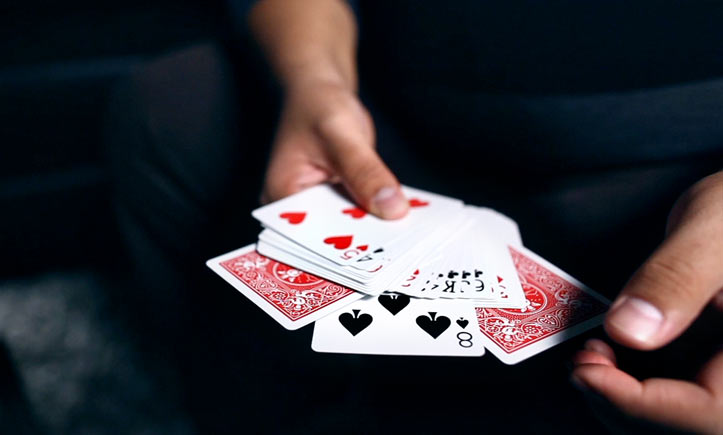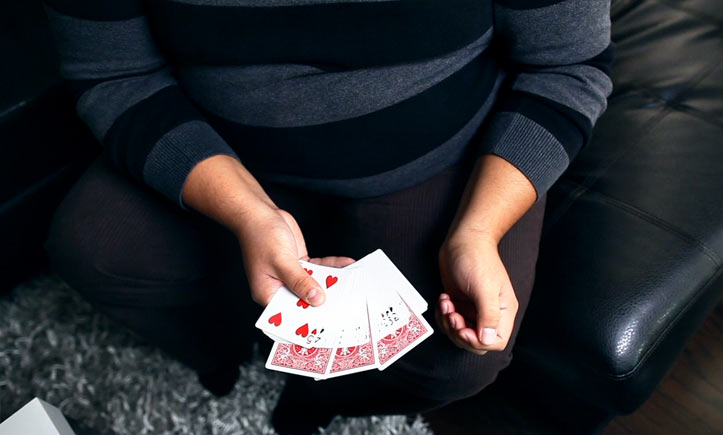 Fade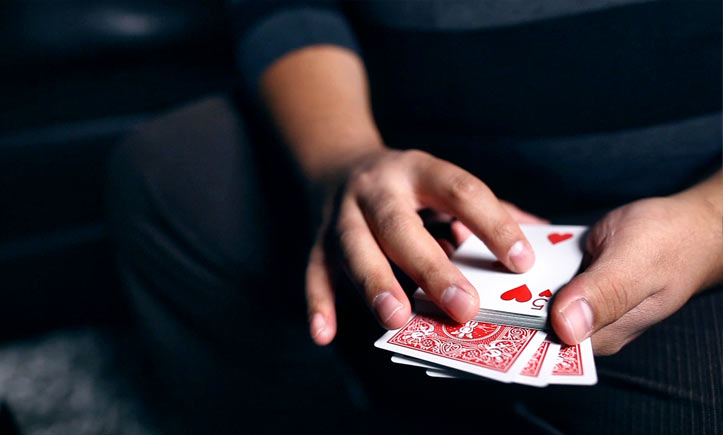 Fade
Sale price

$5.00
Regular price
(/)
You've never seen a 3-Card Monte quite like this.
Fade is Chris Mayhew's in-the-hands three card monte, that uses 3 cards and the rest of the deck.
If the 3 Card Monte and Colour Changing Deck had a child. They would name it Fade and Chris Mayhew would have to babysit.
If you've ever wanted to perform a 3 Card Monte and get explosive reactions from people, then you need to learn Fade.
With no overt movements, no false throws - in fact, with seemingly no movement at all - Chris manages to come out one step ahead of his spectator every single time.
Finding the Queen has never been so elusive, so beautiful and so deceptively unexpected.
This product is rated 4.7 of 5.0 stars.
It has received 42 reviews.
Awesome routine
I had previously purchased Chris Mayhew's CAANDY effect and was very impressed with the brilliance of this author, so I wanted to try this new creation of his as well. Expectations were repaid and this routine turned out to be very nice to perform for friends or during a show. Once you learn the setup, the maneuvers take some practice, but nothing an amateur magician can't master in a couple of weeks. I also enjoyed the "Lazy rise" move, I will definitely reuse it in other routines!
Great non-gimmicked color changing monte
Super deceptive, the movements are so small that it makes it all seem that much more fair. Love it!
Summary
Great tutorial nothing negative to say
Summary
For the longest time, David Blaine's three card monte was my favorite but I think that has just changed. This effect is so awesome and it just takes about a week of practicing the routine 6 or 7 times a day to have it down comfortably. 5 stars for me!
Summary
This is one of my favourite routines. It has multiple phases that are all baffling. The sleights involved aren't incredibly difficult but with Chris' detailed instruction and some practise you'll have them down in no time. I've been waiting a while to buy this but I am glad that I did.
Summary
Really good if you are dedicated. Not for someone who wants an easy self working pick up. The set up is complicated, which means this cannot be done on the fly. Not an effect for when someone says "Show me a trick!". However, this is a great opener as it is very intimate and audience involved. A great way to grab someone's interest. And, as if all that is not good enough, you end clean.
Summary
Best monte routine ever.Takes a little practice to get the order down but it is worth the practice.Add to cart,what are you waiting for!!!
Summary
Definitely not so difficult. It uses one move and in my opinion it's simple and easy, just a little bit of practice, obviously, but not so difficult. Nice effect.
Summary
Astounding! One surprise after another, probably one of my favorite card effects to perform.