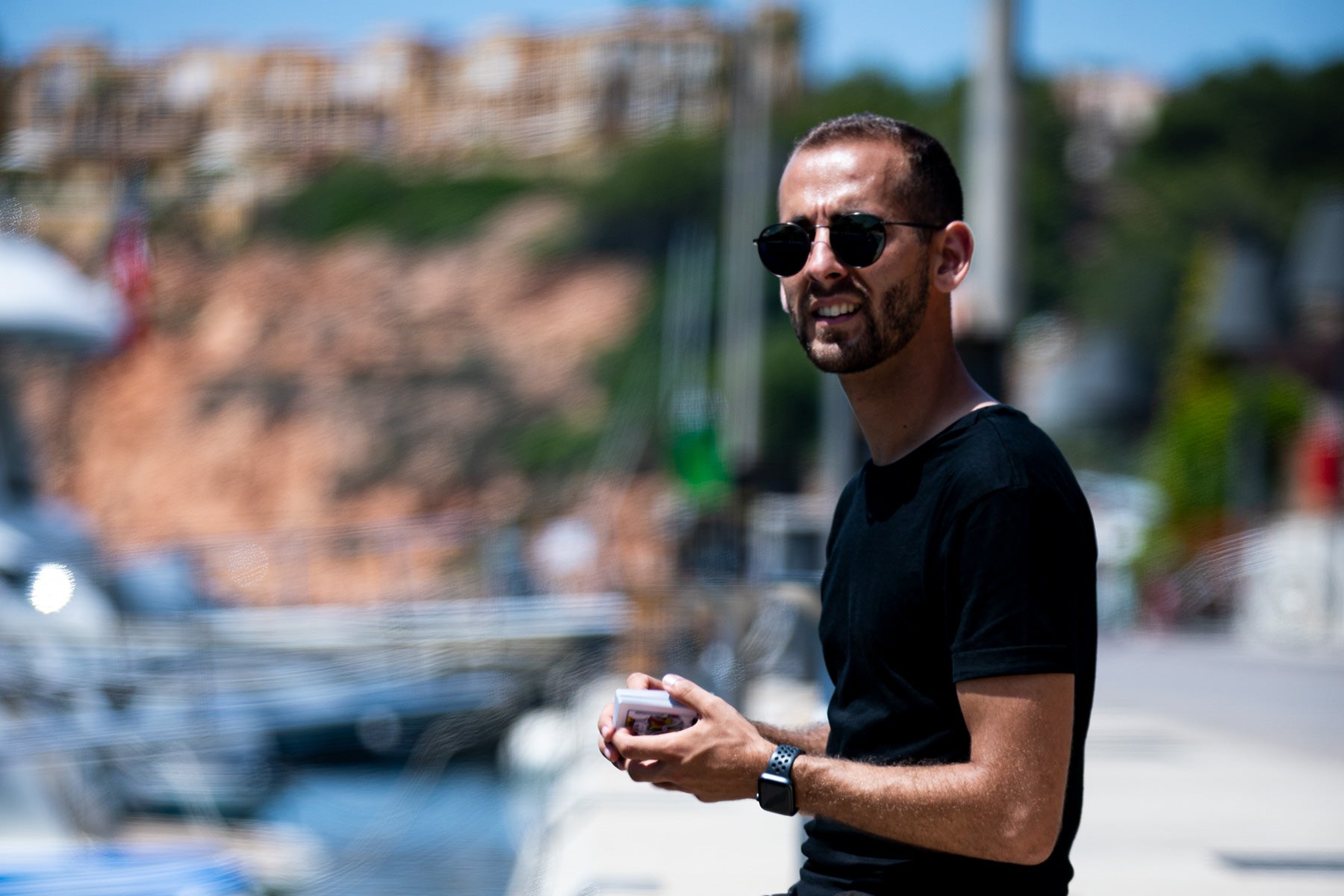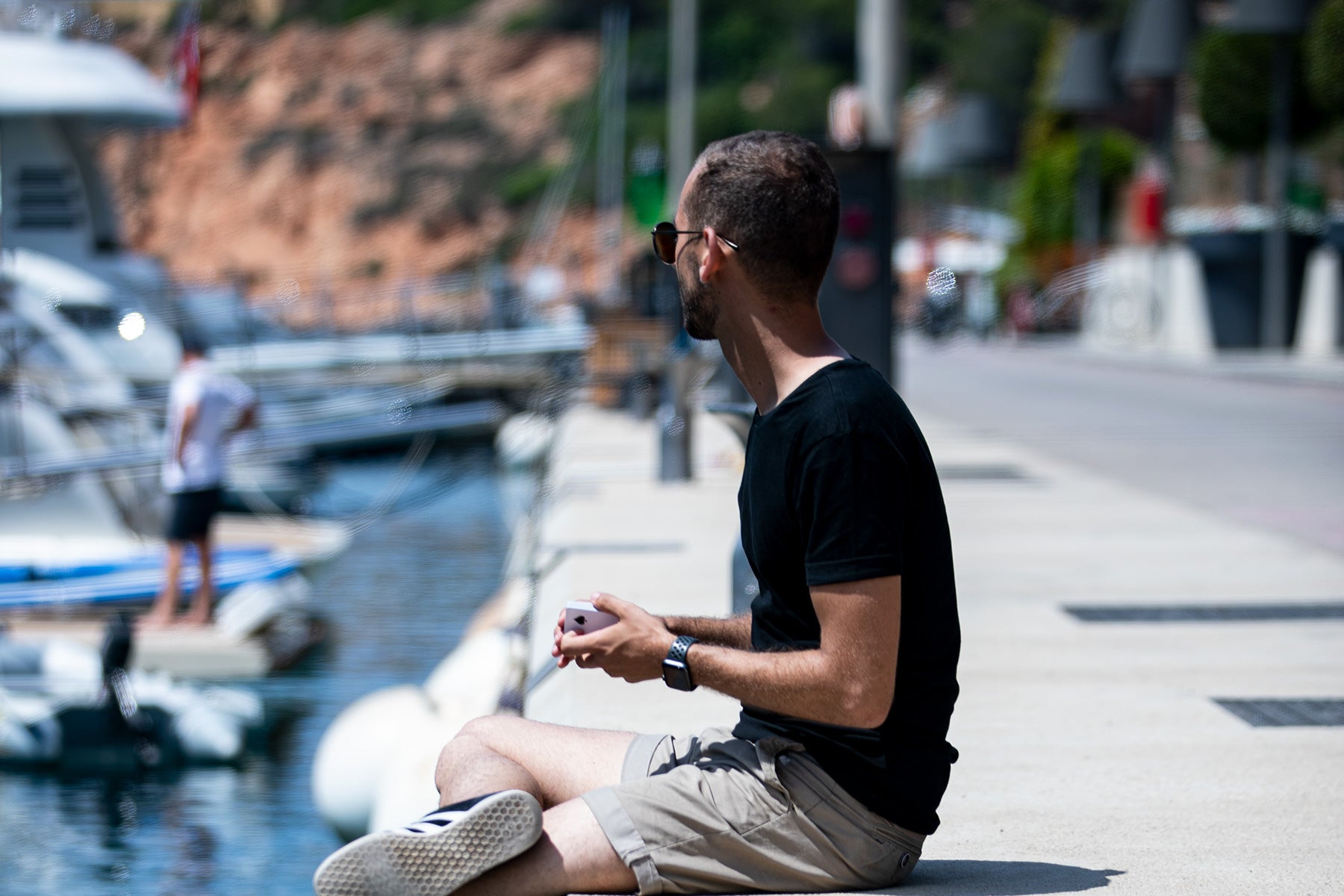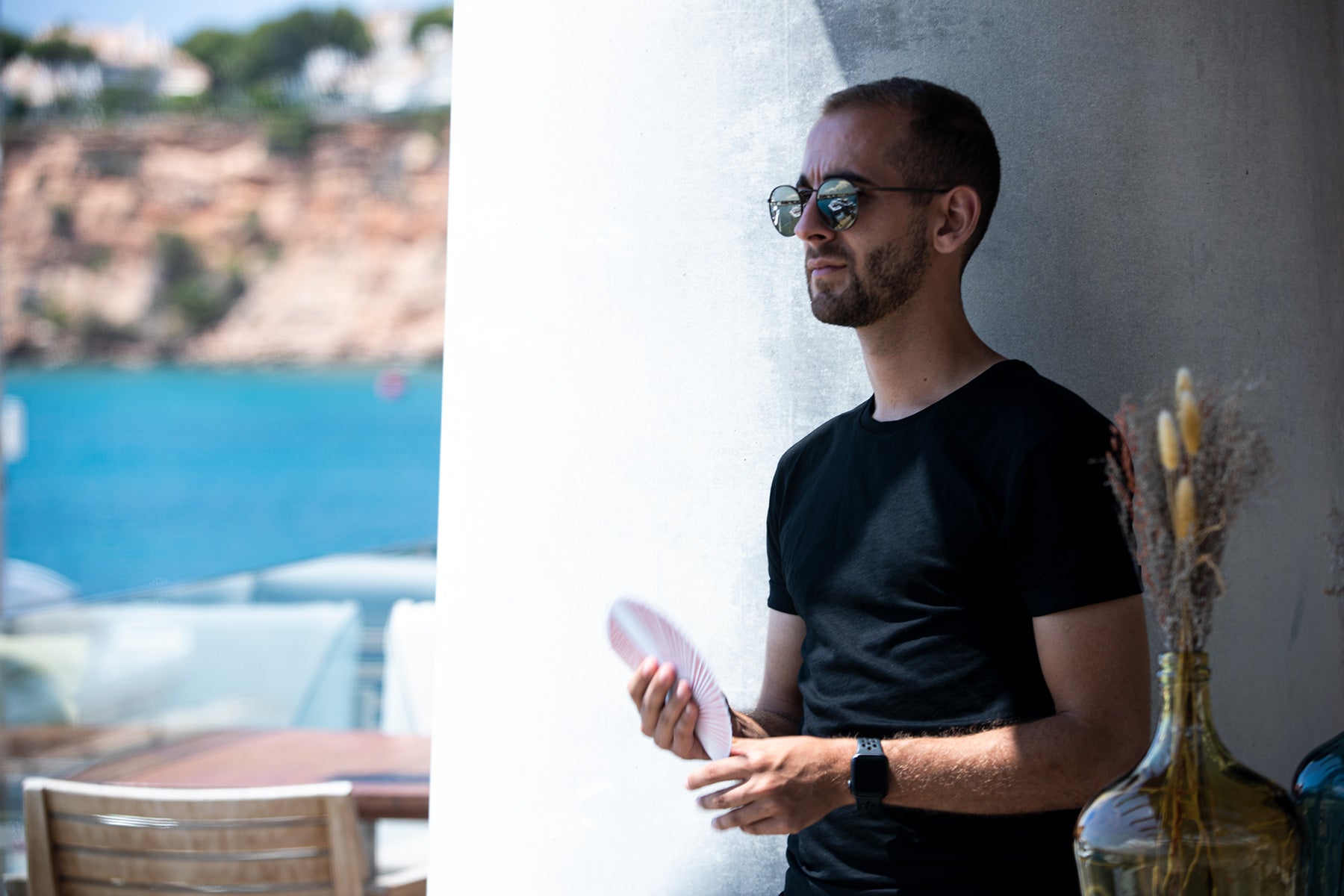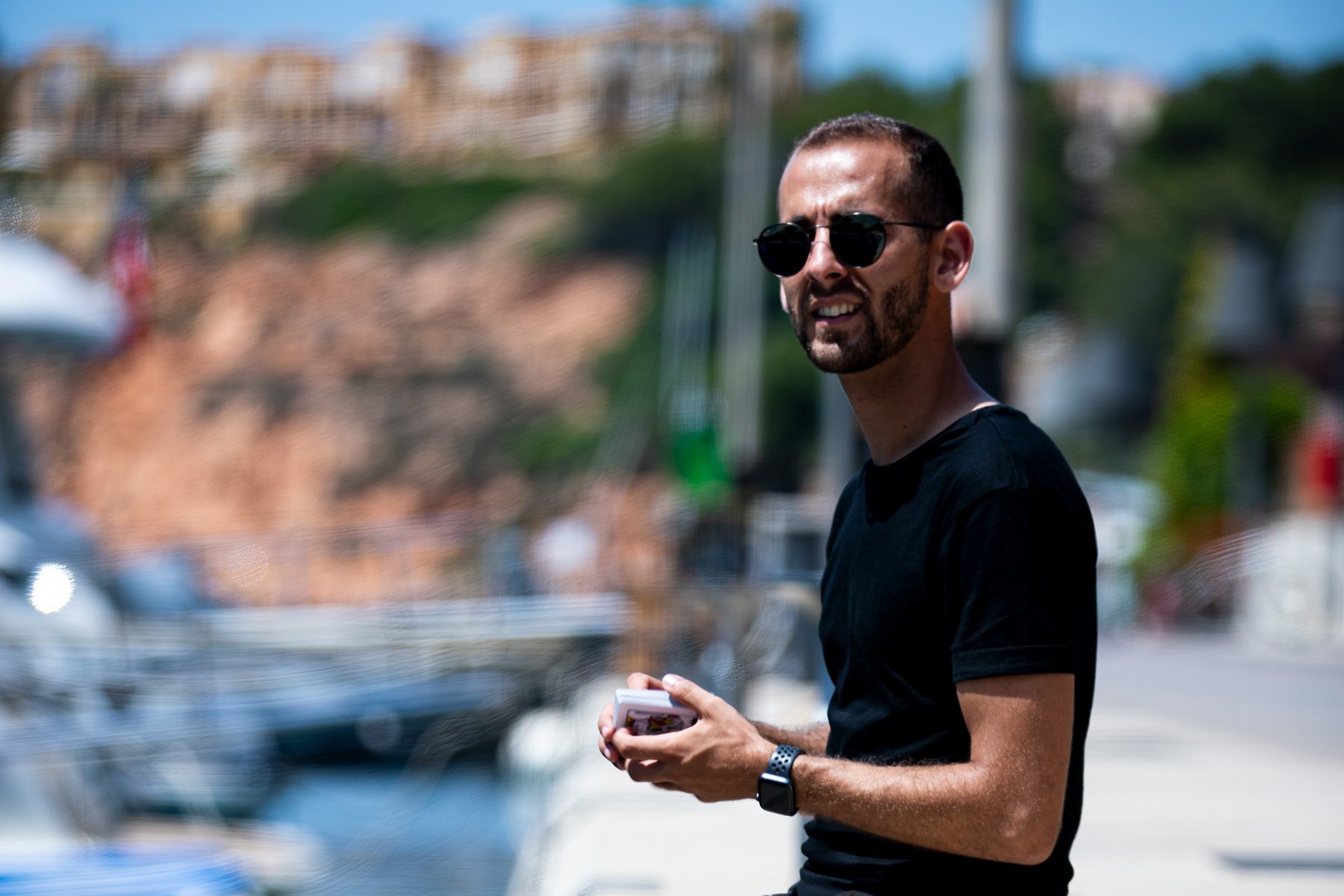 Failure at Any Number
✅ They can genuinely name any number.
✅ No secret counting... Victor will teach you a very easy, clever & invisible way to get it there every single time.
✅ The deck actually is 100% examinable.
Any place they name... Is the only place it's not. 
Card at any number effects are magician-porn, we love them, we collect multiple methods, but few of them are able to garner more than a golf clap from real people.

But Failure at any number turns this famous CAAN (card at any number) plot on its head - and lowers expectations by apparently failing. So when the kicker ending is finally revealed, it blows the roof off.


(Below is a helpful graph to show you what we mean)
The Effect...
In this effect the audience names any number from 1 to 52, looking for just one card.
It's not there, and they applaud your failure. 
But then it's revealed that the entire deck is the same card, the card they were looking for.

And the only position they named, was the only position it didn't exist in. 


Benefits:

They can genuinely name any number.


You don't need precision pinky counts... Victor will teach you a very easy, clever & invisible way to get it there every single time.


The deck actually

ends completely examinable

.


Nothing is taken away.


There's nothing for them to accidentally discover. 

---
+ IT'S 110% HECKLER FRIENDLY
 Some spectators pray for the moment that a magician fails a trick. They love it. It elevates them.

Failure at any number plays into this primal desire and reels in hecklers, only to metaphorically bash them across the head with the impossible crescendo.

Just when they think you've failed, you reveal the deck. Boom. You're untouchable.

It's a stunning effect for a normal audience - but for a difficult audience, it becomes necessary.
---
What you will learn...
During Summer 2021 we flew to Majorca to film with an underground Spanish legend, Victor Pineapple.

We'd never met him before then, but we'd heard that Victor is so good, that expert card-smith Jeremy Griffith (@lost_angelus) was taking lessons from him.

It only took us about 3 seconds of talking to understand that this creator thinks so differently about classic plots - and his teaching style is second to none.
He's so engaging, so friendly, so understanding. His aura just makes you want to learn from him. 

In Failure at any number you don't just learn his effect, he'll teach you everything that went into the effect. Every move, every piece of theory, in small digestible chunks.
---
+ BONUS 20-minute jam session with Victor, Peter Turner & Mark Lemon. 
---
You'll also learn an ungimmicked version so if a friend wants to see the effect again, or catches you off guard, you'll be able to deliver - even without having the gimmicked deck on you. 

Failure at any number is truly our favorite CAAN effect because everyone loves an underdog...

... and with this effect, you make yourself one.

Learn Failure at Any Number INSTANTLY.


This product is rated 4.7 of 5.0 stars.
It has received 23 reviews.
surprisingly incredible
No one expects to be surprised and then... Bang! Everyone goes crazy. Behind the effect is a simple and effective principle that can be applied with your own ideas.
Very good trick, but ...
First up, I'm not a magician - I'm someone who loves card tricks, and performs them mostly for my family. Never done a show, probably never will. So that's where my first reservation comes in ... there's one move which I find hard to believe will fly past audiences. However, that could be because I've never tried to fly anything past an audience - maybe it would work perfectly! After all, I can't believe the cross-cut force works, and it does. When I've tried this a few times I'll come back and update the review.
Other than that, it's very well filmed, very clear, the explanation is comprehensive and covers everything you might need to know.
I would change the presentation - the whole "applaud a failure" premise just doesn't work for me, but there's many ways you can tailor this to something that suits your fancy.
It is a gimmicked one-trick deck, but a very good one! There are no angle issues, nothing particularly difficult in the sleights, any magician will already be able to do them I'm sure - just as I say, I can't imagine people not noticing.
It's probably overpriced for a one-trick-deck, but they've got to earn their money and nobody forced me to buy it!
The Heckler dream affect🤯
Okay, I was wondering how difficult this would be to do but even Victor so graciously replied back assuring that it was easily withing reach of my semi- intermediate hobbyist skillset🤙.....I have not yet performed it yet as I am working on really the only true sleight, and making it look smooth and invisible. The sleight he teaches is a super clever and beautiful version of the *a*s most of us know. Although I will work on it, I'm going to try out the t*r*ov*r p*s* since it is easier. I already own the needed deck so purchasing this at half off for $7.95 on their last sale wa a no brainer..I would have happily paid the full price. Victor has scripted a beautiful routine and challenge for the audience and when you fail it appears that you messed up, but still evokes laughter, which is perfect for the surprise smack in the face.....that their number was the 'ONLY' number that was wrong and failed. I simply love it. And the fact that Victor is such a standup, funny, charasmatic and likeable guy is an added bonus..Pick this up, I know I will be using it sometimes as a closer because it ends your set on a laughing, head- scratching finish. Bravo Victor, can't wait for your future releases💯🤜🤛
Fantastic trick
I really like the trick. And the technique behind it is very clever and relative simple. Really like it when I saw how it is done
Loved it!
I´ve always been a big fan of Víctor Piña and I love all his work. This trick is amazing and I can´t wait to practice and perform it! Thank you for sharing this work!
Fantastic
I have loved this magic game, and its technique is super curious and relatively simple.
Performed and explained well
The instructional download was clear with detailed explanations that make it efficient in the learning process. It also helps when the performer was as skilled and socially interactive in both performance and explantion.
Incredible
Failure at any number is nothing short of a miracle. The method was very easy to understand and with just a little bit of practice I was able to do it without fail. I perform this every chance I get and I truly think this is one of the best magic downloads money can buy
Great effect
Really nice and fooling effect! Once you master a tricky move it's a proper fooler! Tutorial is excellent and explained in an easy to follow way