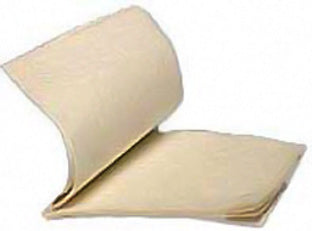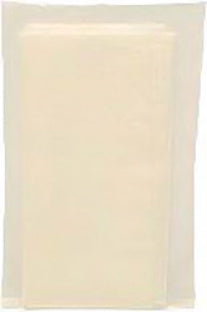 Flash Paper and Flash Pads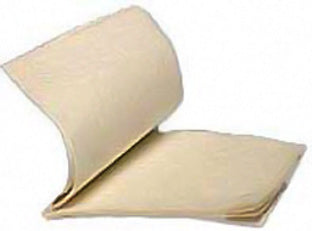 NOTE This product is not intended for the Pyro or Pyro Mini products. Using these in any Pyro product will void it's warranty.

This is Magicians Flash Paper. With Flash Paper you can produce flames from your finger tips. Flash Paper ignites into a brilliant flame when touched by a lighter, match or any extreme heat source.

Can be used for dozens of effects. We have 2 sizes of Flash Paper. The 8x9 inch flash paper size can be cut or torn into many smaller pieces.

Or we have 2x3 inch flash pads. Great for coin magic or other close up magic effects.

For use by professionals at their own risk. Buyer must be 18+

Flash Paper 4 sheets 8" x 9"

Flash Pads 20 sheets 2" x 3"

Warning: Do not use Flash Paper or Flash Pads in any Pyro device. It will cause the Pyro to malfunction and void the warranty
This product is rated 4.8 of 5.0 stars.
It has received 67 reviews.
Fun Stuff
I am entertaining children at church and you have everything I need to perform convincing acts. Thank you.
A classic
Haven't worked with flash paper before, but man is it fun.
Excellent quality
I'm am very satisfied with the quality of this flash pad. The price isn't bad for the size/count.
Flash Fire
So I bought this flash paper for a tiktok transition idea. I immediately got addicted to using it lol. It has become one of my favorite items. I recommend this product and website. Everything shipped and arrived in a timely manner.
Flash paper pads
I love both the flash paper & pads it works great! You just have to make sure you keep it dry & at the right temps. I also love it because you can cut it down to a size you need.
Nice effect
Burnt a little slower than expected, but without a trace left and a nice fire. My nephew loved it :-)
Packed well
I have had trouble with keeping my flash paper safe and usable over the years. I'm happy that this is packed well and it comes with instructions on how to keep it safe. That alone is worth the extra effort of getting this from Ellusionist!
High Quality
The quality of the flash papers is beyond my expectations, it is sent in the most secure way possible, with clear indications, it has the perfect burning time, and it has a decent amount of paper as well.
Great!
They work as flash paper but do not use them with pyro mini! The fireballs are crazy and could even mess up the barrels like it says. I bought these without looking into them but it is flash paper just a little thick so it doesn't burn super fast but still fast enough for tricks