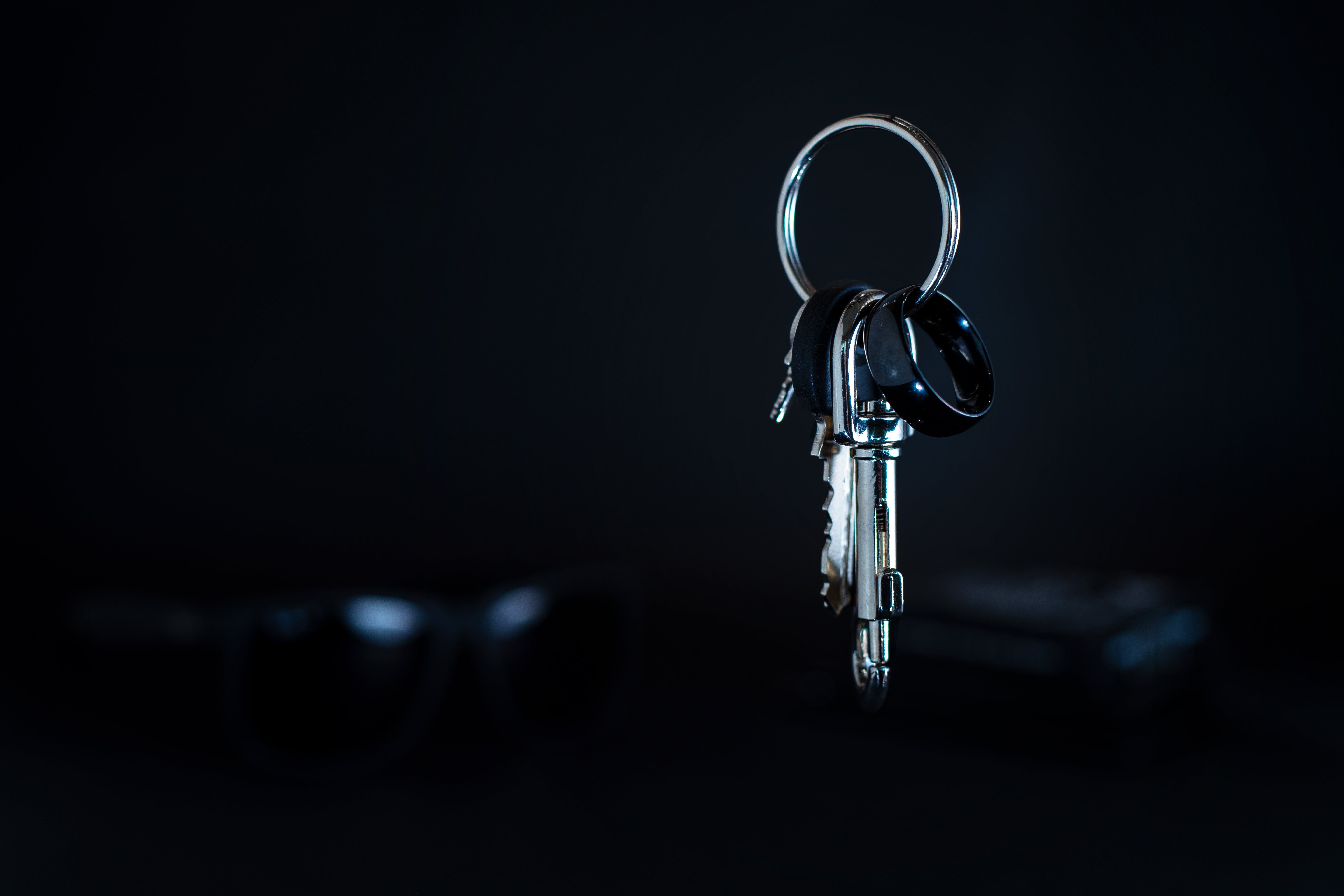 Flite
FLITE checks so many boxes, our pen just ran out.
The gimmick has been engineered with a deceptive, easy load method.

This means you can vanish the ring and make it appear among your keys with one fluid action - as you take them out of your pocket.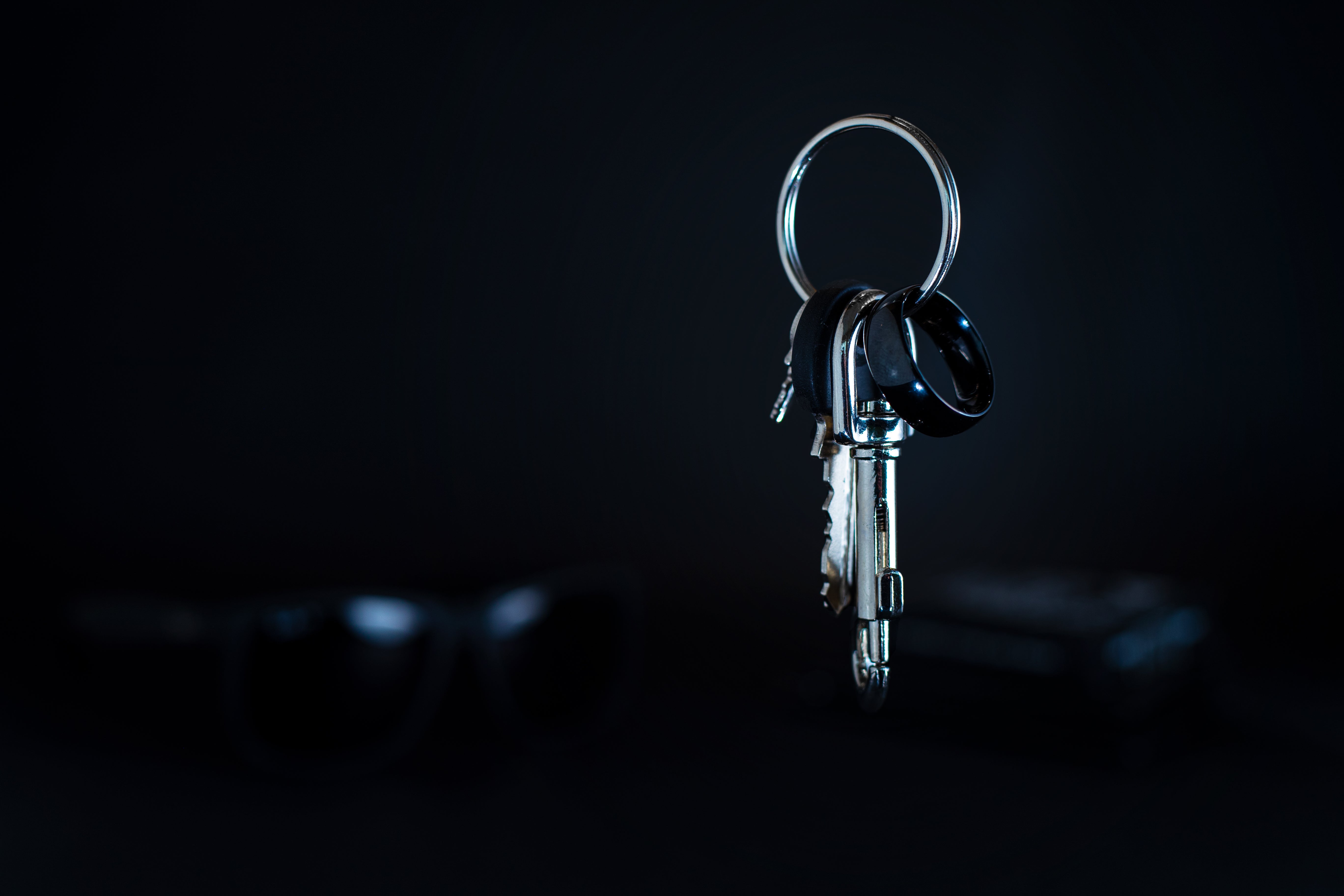 Flite
Sale price

$39.95
Regular price
(/)
BORROWED RING TO KEYCHAIN
MAKE THEIR RING VANISH AND APPEAR

ATTACHED

TO YOUR KEYCHAIN
- - -

WHILE THEY'RE HOLDING IT

FLITE is a ring flight gimmick, re-engineered.
No threads
No clips
No magnets
100% safe and secure
Loads easily
Unlinks easily 
Resets instantly - perfect for walkaround and restaurant work
Can be repeated instantly
Can be handled by the spectator
Can be used as a visual effect
Links multiple rings at a time
Performable while surrounded 
... and is always ready to go. <and breathe...>
FLITE checks so many boxes, our pen just ran out. 
The gimmick has been engineered with a deceptive, easy load method. This means you can vanish the ring and make it appear among your keys with one fluid action - as you take them out of your pocket. 
Because their ring actually ends up attached to the keyring itself, you can even let them get microscopically close and pull right on it... It's really on there.
In fact, FLITE is so easy to use, you can even give the loaded gimmick to your spectator to hold... before the ring has even-vanished, or use it as a visual linking effect. 
---
"The link is so fast and pure, it can even be used as a
visual effect.

Which you can't do with other ring flights."


- Tom Elderfield
---
"EXPERT CONSTRUCTION"
The components used for FLITE are of the highest quality. Let's face it, you need something reliable that's going to last you tens of thousands of performances, whether it's casual or paid - you can put FLITE through the wringer.
Made with premium-grade metals for durability
Safe & secure
With normal use, FLITE should last you a lifetime. 
---
BEHIND THE SCENES: We produce a lot of magic at Ellusionist. Not every product suits every style. However, FLITE is one of those gimmicks that's so good, every single member of our team has personally asked for one. 
---
LEARNING FLITE
Tom Elderfield steps in for Steve and breaks down exactly what makes FLITE unique. Then he'll show you how to use your FLITE gimmick in a way that melts your audiences. With hundreds of performances under his belt, he's got some incredible insight on how to best perform FLITE for maximum impact.
The good news is, for those that aren't ready to get too close to their audiences or have them touch your items, FLITE can be utilized for visual routines too. Once you know the secret, you'll be able to link inspected or borrowed objects out in the open, turning 'ring flight', for the first time, into a visual spectacle.
---
BEHIND THE SCENES: Creator Steve Thompson links other objects to FLITE in his performances. Including a pair of scissors, showing you just how versatile this gimmick is. It's not just reserved for rings. 
---
WATCH FLITE IN ACTION  - FULL PERFORMANCES
---
GET YOUR FLITE GIMMICK TODAY.
---
This product is rated 4.9 of 5.0 stars.
It has received 267 reviews.
Flite is simple and elegant
Ok, I now carry this as my daily key ring because it's that well made. It is so cool to be able to pull out a trick anywhere at anytime and blow people away. Sometimes I just fiddle with it at the bar or on the train in to work… it always starts a conversation!
Flight is Fantastic
If you want to perform a ring flight this is is easy, and very fooling. I like how much easier this is to execute than my previous ring flite. Setup is almost non existent. Fantastic!
Crazy
The angles are almost zero because of how visual it is
Great Ring Flight
Flite from Ellusionist is a great tool. This is actually my second key ring for Flite. The first was broken during a regular performance but Ellusionist replaced it immediately.
I've used this gimmick 100's of times and for different effects/routines. There are other Ring Flights on the market, but this one is super simple, gets huge reactions and is so simple that you have to order it to see just how versatile it is. I love it and I you will find several routines that work for you.
I actually use the gimmick as my real, everyday, key ring. It's perfect, easy to carry and something you will most certainly get great results.
Best Ring Flite
This requires some practice, but not a lot.
The ring vanish taught is short. If you're not used to vanishing coins or rings, that will take more time than using Ring Flite.
I use Richard Sanders, "Any Ring" and it works better than any retention vanish and is easy to perform with.
I'm very pleased to own this and can't wait to freak people out.
Flite
A great trick, beautifully simple, well crafted gimmick. The same high quality I've come to expect from ellusionist!
Flite
Excelente Juego de magia, es impresionante todo lo que se puede lograr.
Instantly integrated into my EDC
Very little skill needed. If you've learned to disappear a small object, then you can do this. GET IT...NUFF SAID. I've used it over 1,000 times already and there is nothing "breakable" to stop another 1,000.
Excellent Product
The product is easily placed on my regular key chain. I have a little magnetic clasp to separate it from the bull of my other keys to make it easier if I just want the device and my house key attached. Took me about 30 minutes to get the basics down very nicely. Watching the moves he did in the live performance after the teaching of the product gave me an even better understanding of how he does the ring vanish. I've used it several times making sure to place the key carefully into the observers hand as to not accidentally reveal anything and after using it several times no one has once been able to figure it out. I plan to add this as a finale of sorts to floating ring techniques such as tarantula or venom to show the ring levitate and then completely disappear onto my keychain in my pocket and there are some many separate magic ring effects happening that the observer doesn't even have time to process how each element could occur, truly adding to the effect and awe. Great project for sure to add at the end of any ring type magic. Love it.
A Easy and Amazing Trick
I was really impressed with how simple and easy this was to use and the effect and reactions are great. Looking forward to making this another and different aspect to my "bag of tricks". I am a beginner and Flite is great because it doesn't take a lot to use it to blow peoples minds.