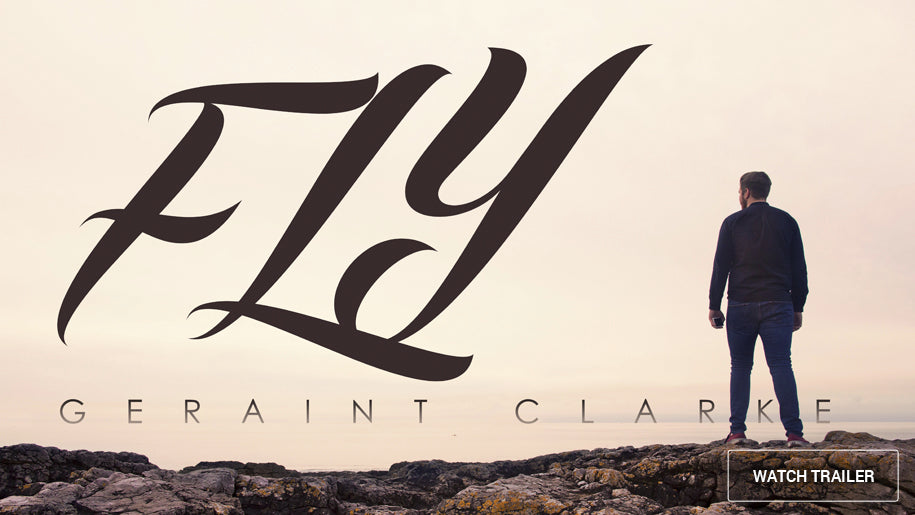 Fly
Sale price

$5.00
Regular price
(/)
"Fly is an incredibly creative idea, I love the secret behind the trick as much as the trick itself."
- Daniel Madison


There's a reason some pieces of magic are universally powerful. For almost a decade I've performed Fly all over the world. Whether I'm in the UK, New York, Italy, Spain and beyond.

Fly is unique because the entire trick is over before the effect has even started.

Allowing you to be completely free in your performance, with the magic taking place in their hands.

A signed selection vanishing from one spectators hands and appearing in the hands of another.
I'm Geraint Clarke - and this is FLY!

Get in on the secret. 

This product is rated 4.9 of 5.0 stars.
It has received 41 reviews.
Get it
Wonderful little sandwich effect and really quite simple to perform. People love when the magic happens in their own hands and the spectator will see the card travel without any duplicates. A perfect blend of sleight of hand and misdirection.
Very nice routine at a great price!
This routine is very clever, and I like Geraint's idea to do it with 4 queens and then segue to the Queens routine by Bill Goodwin (available on Dan and Dave Buck's Trilogy set).
The steal is very clever and smooth and should fly past the spectators. The appearance in the hands of another spectator is a fantastic sequence because anything that happens in the spectator's hands (whether it be coins, sponge balls, cards, etc.) just POPS more. You can tell that this will get some great reactions.
Geraint's teaching is very clear and he never rushes through any of the moves. The whole teaching video is just under 21 minutes.
This is an intermediate routine and well within the reach of most magicians, even if you don't consider yourself an expert card handler.
This is a fine routine at a STEAL for only $3.00!!! Recommended!
Matthew
This is a pretty good trick and has a great routine also it teaches you a lot of moves that you could use outside of this trick for three dollars you should definitely buy it.
Summary
It really is worth the price for sure, a beautiful way to vanish a card from the deck to into their hands
Summary
Just performed this at work and the reactions were priceless! Definitely adding to my magic arsenal.
Summary
An absolute stunner. Clarke gives a shockingly simple explanation to what I thought would take me weeks to master. Don't hesitate to buy
Summary
If you're buying any trick, let it be this one. For it's price it is amazing... just go with it and the reactions will be priceless
Summary
This is fantastic the trick is done before it the effect has even started! My fav magic trick now very fun reactions too. It's really nice to be able to focus on the performance because all the work is done. Would recommend to a friend.
Summary
I'm a high school student with little money, but I do not regret buying this download. Fits in perfectly with many routines as both an opener and a closer, plus it's easy to learn. The difficult sleight(s) is/are taught at more than 1 angle, which helps see what is really going on well.
Summary
Wow just... wow when i first purchased this i didnt expect it to get as good of reactions as it does. Every time i perform this my spectators look like they have just seen a UFO or something. The sleight is undetectable its just a flawless perfect beautiful effect. I have been performing this trick for people at my school on the streets and pretty much anywhere for months and months and i never get bored of the reactions or performing the trick. The trick is super easy to perform but i have to admit it is a little intimidating at first but proves to be so simple and just invisible honestly its like the sleight never happened! I have to recommend this to anyone professional or beginner, street or stage. This trick is by far one of my best effects and that is really saying something because im not really a card kind of guy when it comes to magic. Get this trick if you are looking for impact you really wont regret it. Thanks Geraint!