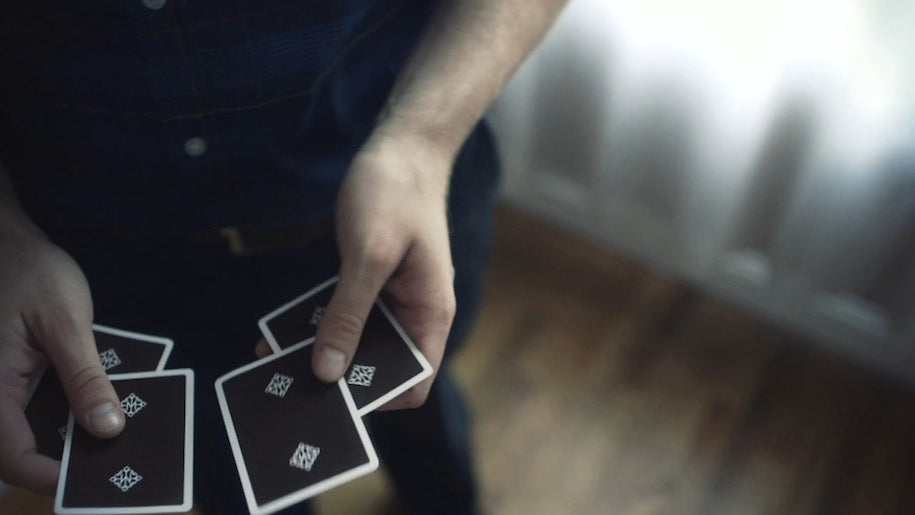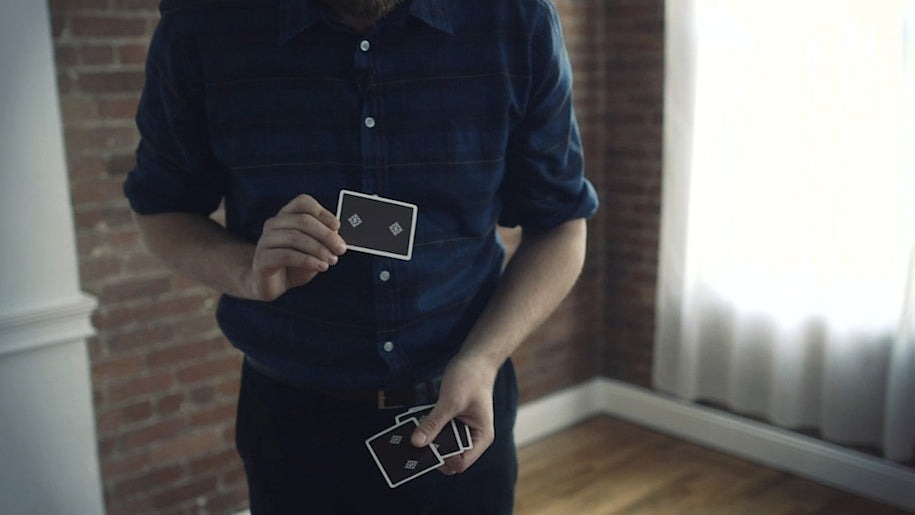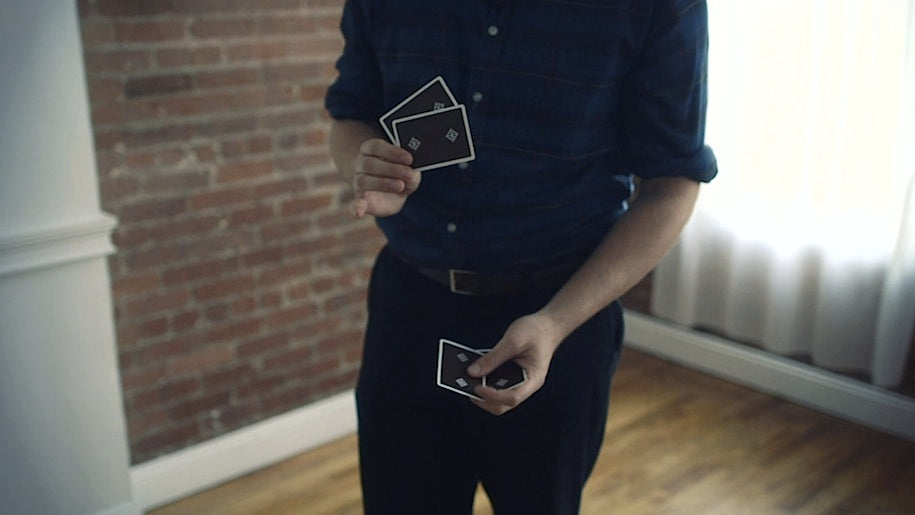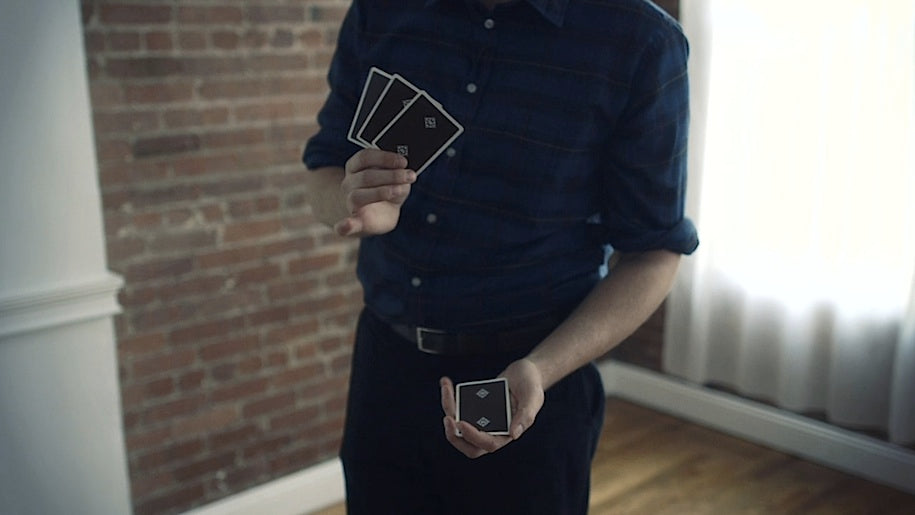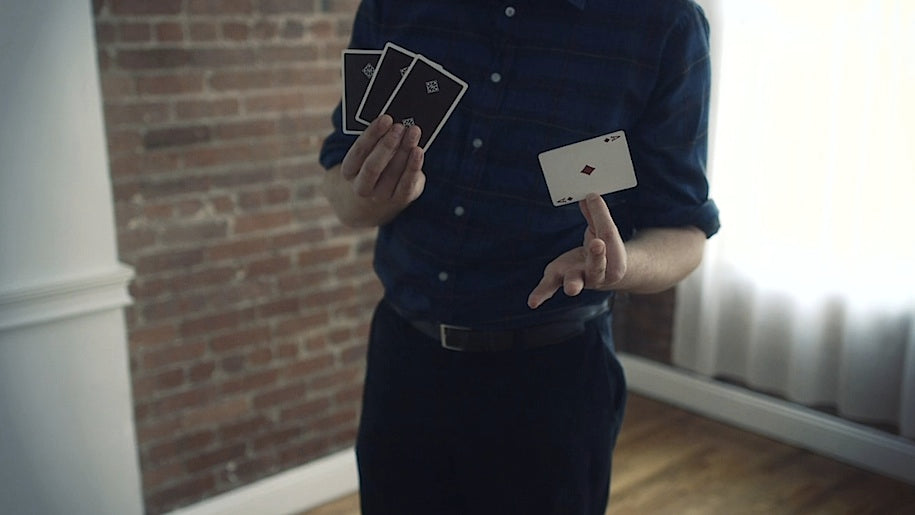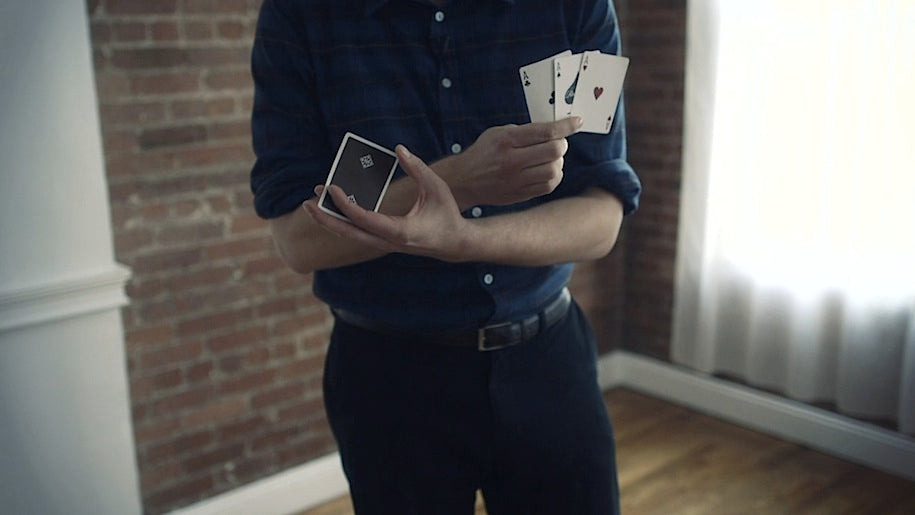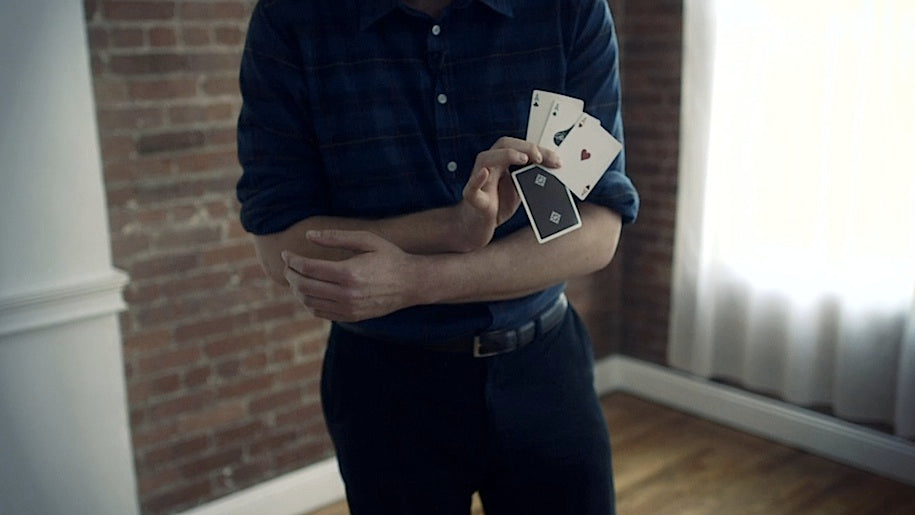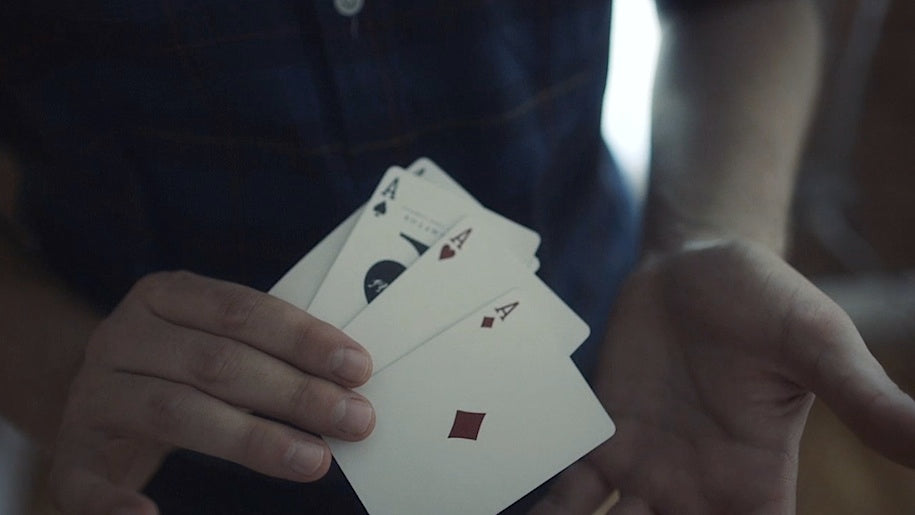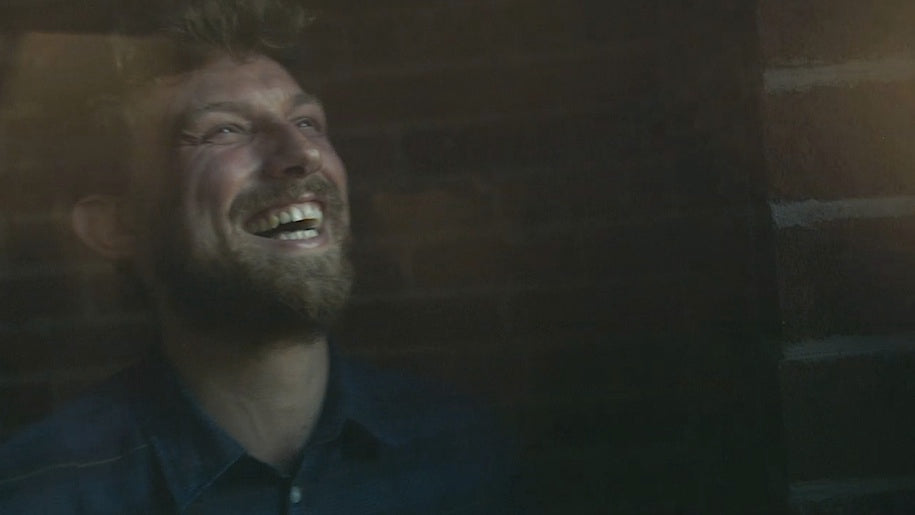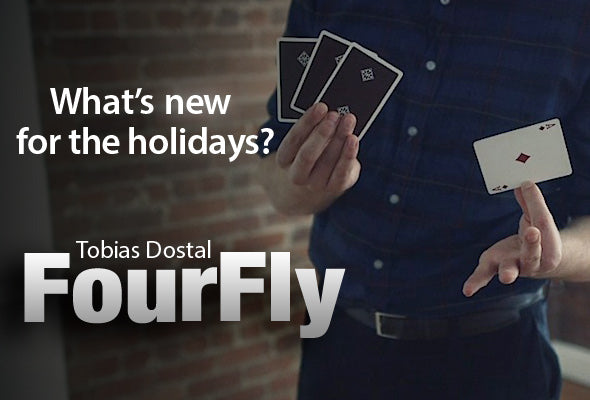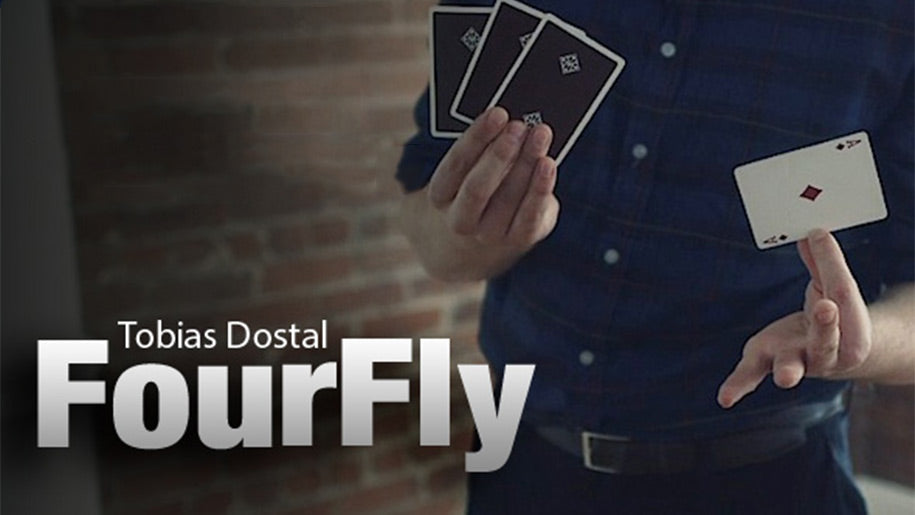 Fourfly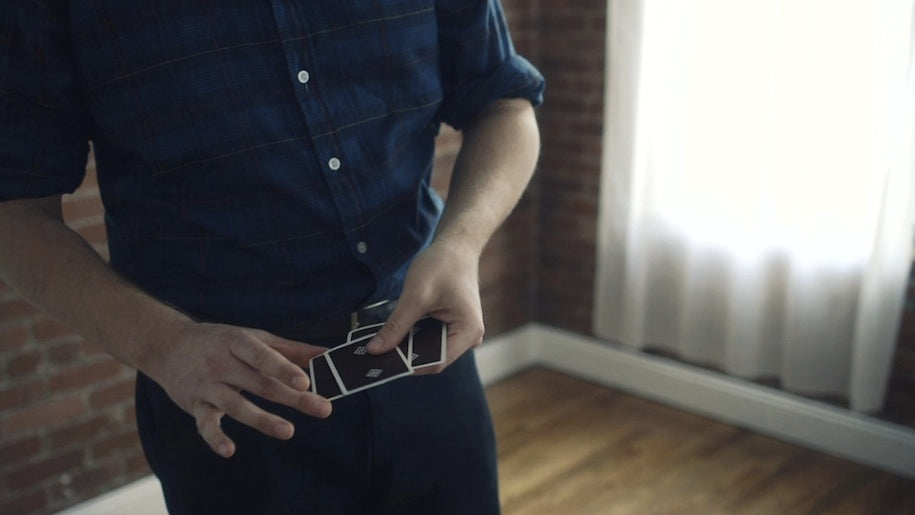 Fourfly
Sale price

$8.00
Regular price
(/)
The first time we saw Tobias Dostal
perform this in New York we asked him to show us again. And then again. And then we took him with us to show everyone else we could find. This is a masterpiece of card handling, misdirection and finesse - and
it's truly a joy to behold in person.
'FourFly' - or as Tobias calls it,
'Die Kartenwanderung,'
takes clear direction from Chris Kenner's 'ThreeFly', but with a little extra… everything. Cards instead of coins, four 'teleportations' rather than three, and super clean,
super visual moves that flow with the fluid grace of a classical ballet.
The individual moves in this effect will have you firmly planted in front of a mirror for hours
- marvelling at how beautiful - and fooling - the vanishes and productions can be. If read in a book or simply demonstrated, this effect would be daily relegated to the domain of the move-monkey, however with Tobias's
deliberate and easy-to-follow teaching,
this is an effect that even a beginner can be performing in under an hour.
This four-phase routine

cannot be judged on the basis of the trailer alone,
as the camera presents the focus in a small frame, rather than allowing the eye to be misdirected and stunned by each transportation.
Do yourself a favor and add it to your repertoire today.
You'll be glad you did.
This product is rated 4.6 of 5.0 stars.
It has received 22 reviews.
Summary
This is a fantastic piece released by Tobias! Requires determination and practice but the end result is worth it!
Summary
This is a beautiful little routine for the price. You will definitely get your money out of this project learning a routine that you can learn relatively quickly and perform without the need for patter or interaction with a spectator. For the magician that performs on the street or even in a parlour type environment then this would be a great little routine to learn as an opener.
Get it and you won't regret it regardless of skill level!
Summary
Its such a beautiful routine. After you get the moves down it just comes to practice. Takes about a week to look nice and clean.
Summary
Fourfly... I cannot really express how much reaction I got from spectators from this trick. Some of the moves take a bit of practice but once you can flow with all of them it forms a great routine. This trick takes practice but in the end is well worth the practice. When you preform you will not be disappointed.
Summary
I brought this, and let me tell you, im not disappointed. Some moves are kinda hard to master, but definetley not impossible. With practice, this effect looks great. Tobias is a great instructor and i look forward to seeing more from him on ellusionist. This is awesome for the price and i definetely recommend it. :)
Summary
Excellent visual. Unique methodology and handling. Great job.
Summary
One of the moves I had a hard time getting down, but man what a slick looking routine! The last card transpo's still wows me.
Summary
I always loved four fly by Dani DaOrtiz but it didn't fit my performing style so when I saw this ultra visual version I couldn't resist. Every move is taught in detail and filmed in great clarity only focusing on what you need unlike so many other DVDs/downloads out there. I thought a few years ago that ellusionist had lost it's spark and could not have been more disappointed however these past few years have proved me wrong as they continue to release knockout product after knockout product. This effect isn't too expensive and even if it were is worth every cent. I look forward to seeing more from Tobias in the future.
Summary
Awesome trick and effect, gets incredible reactions when performed, needs some hours of practice to master it
Summary
What an ingenious series of moves making the cards "jump" from hand to hand. This is a great routine that is extremely visual. If you like eye popping moves you have to get this!
His teaching method is also excellent. He teaches you all the moves you need to know before going into the routine. Very well laid out production and instruction. I'm looking forward to seeing more of Tobias!