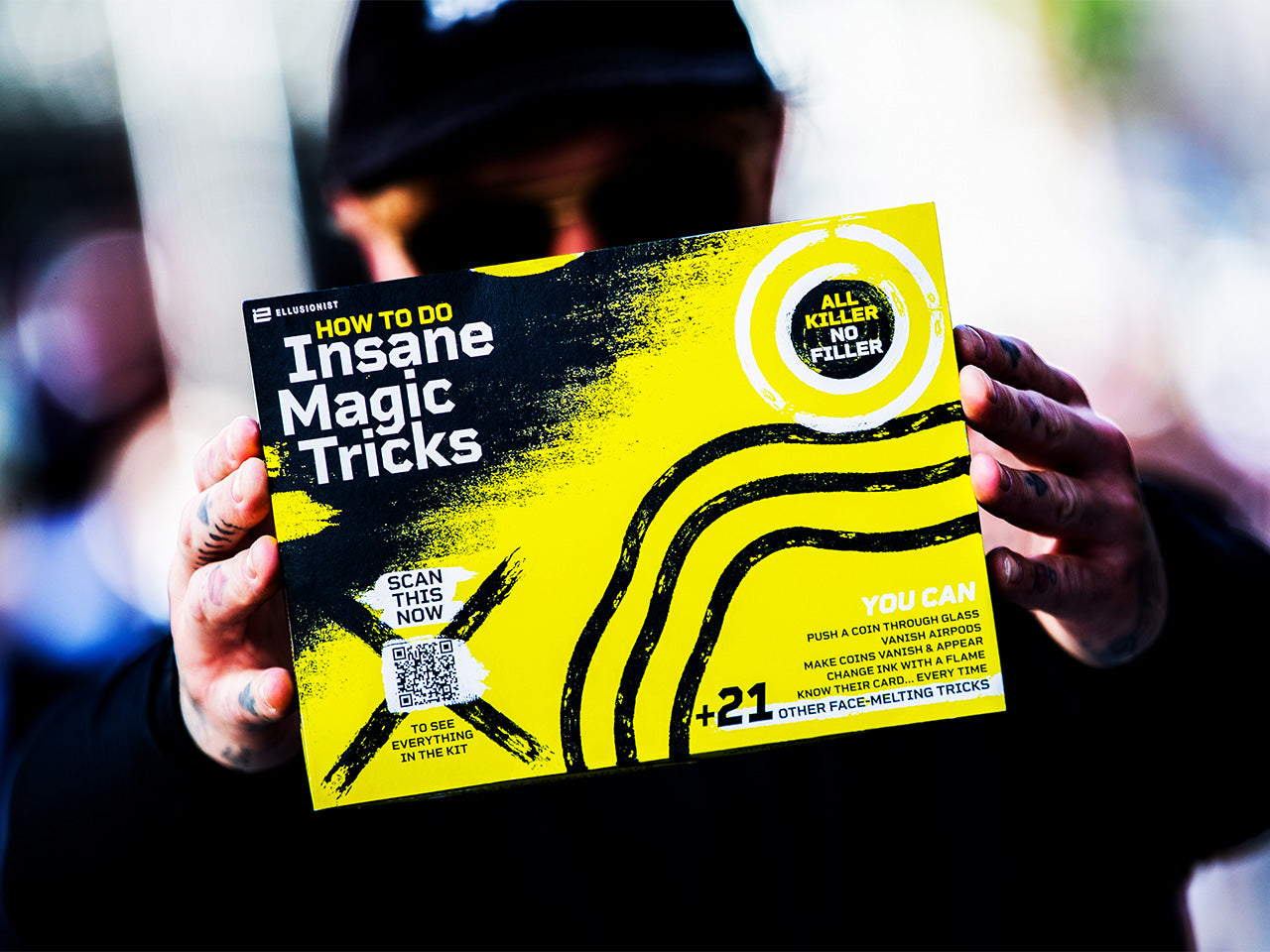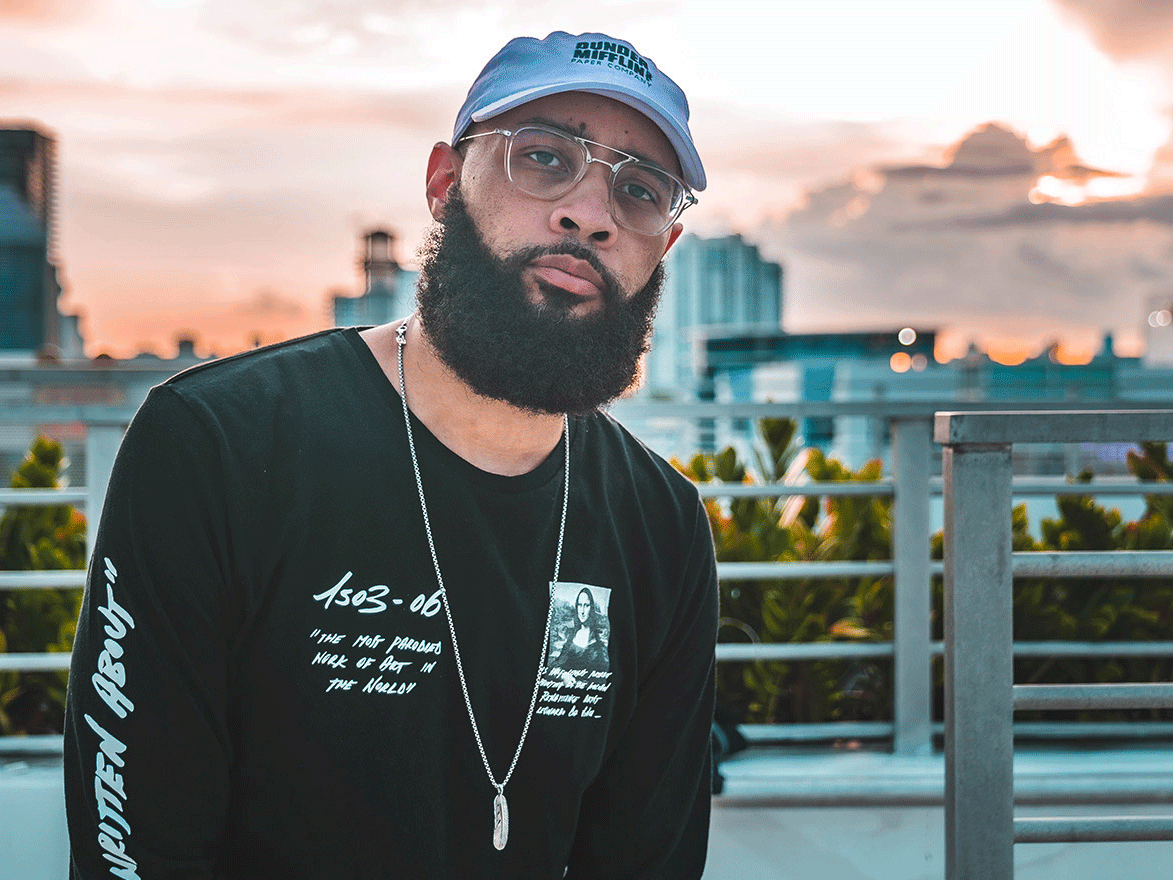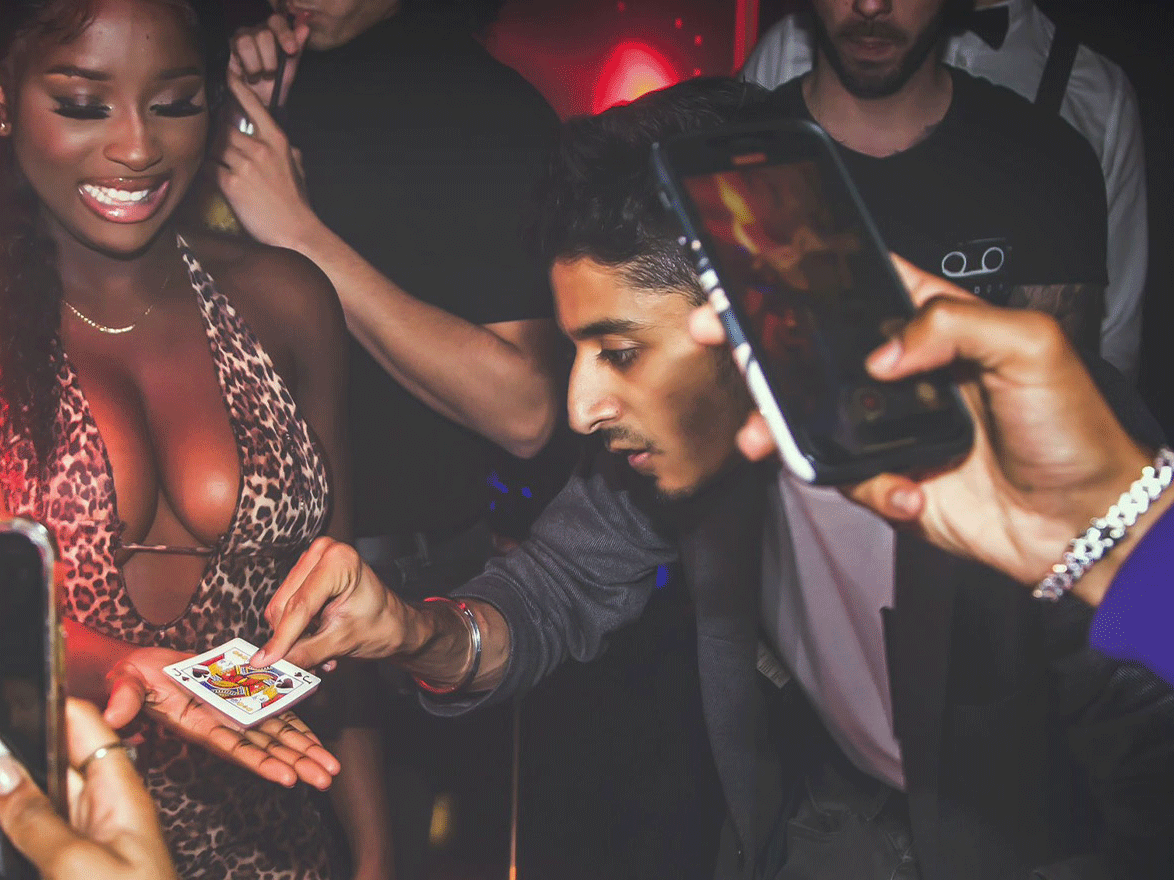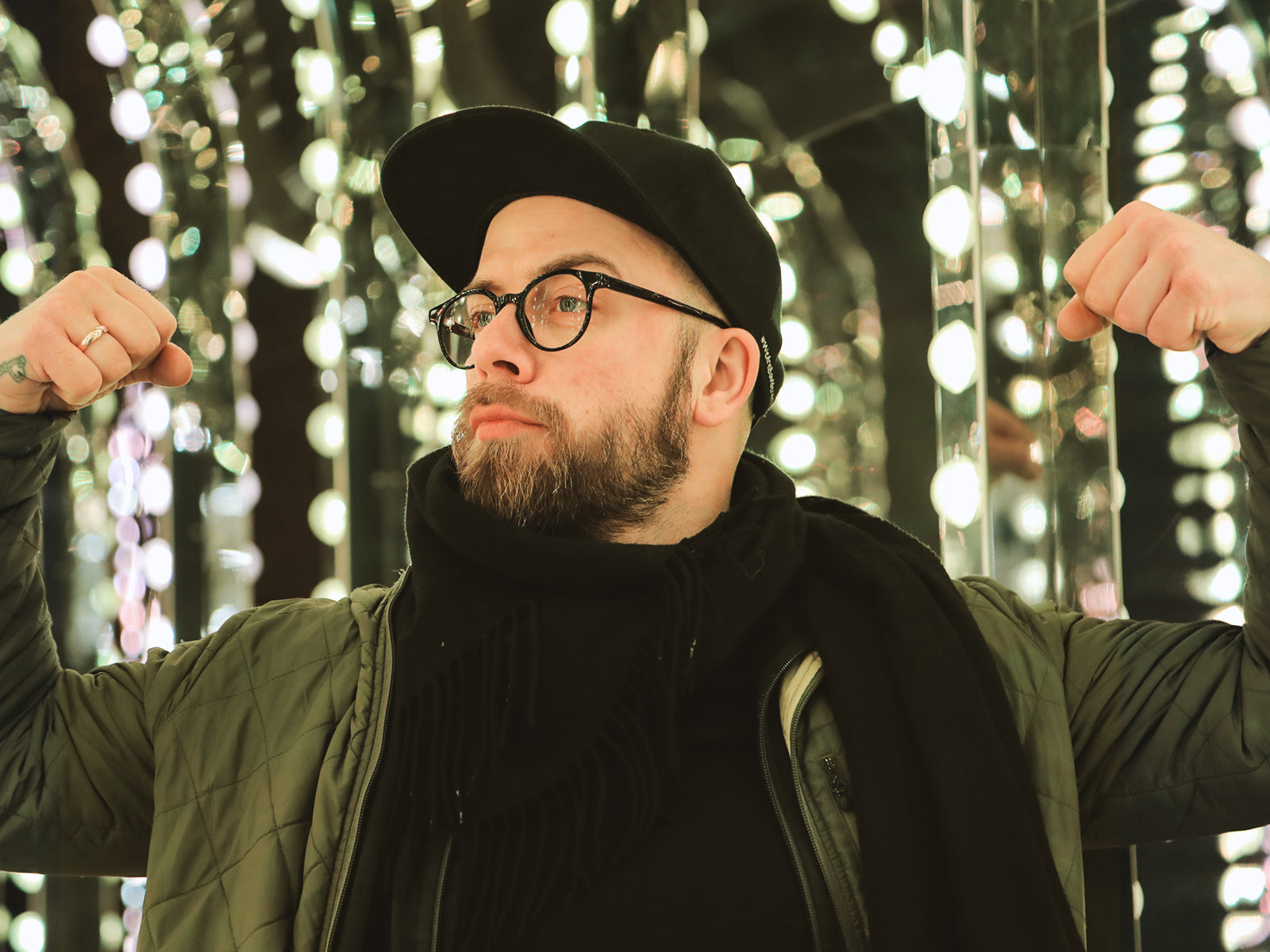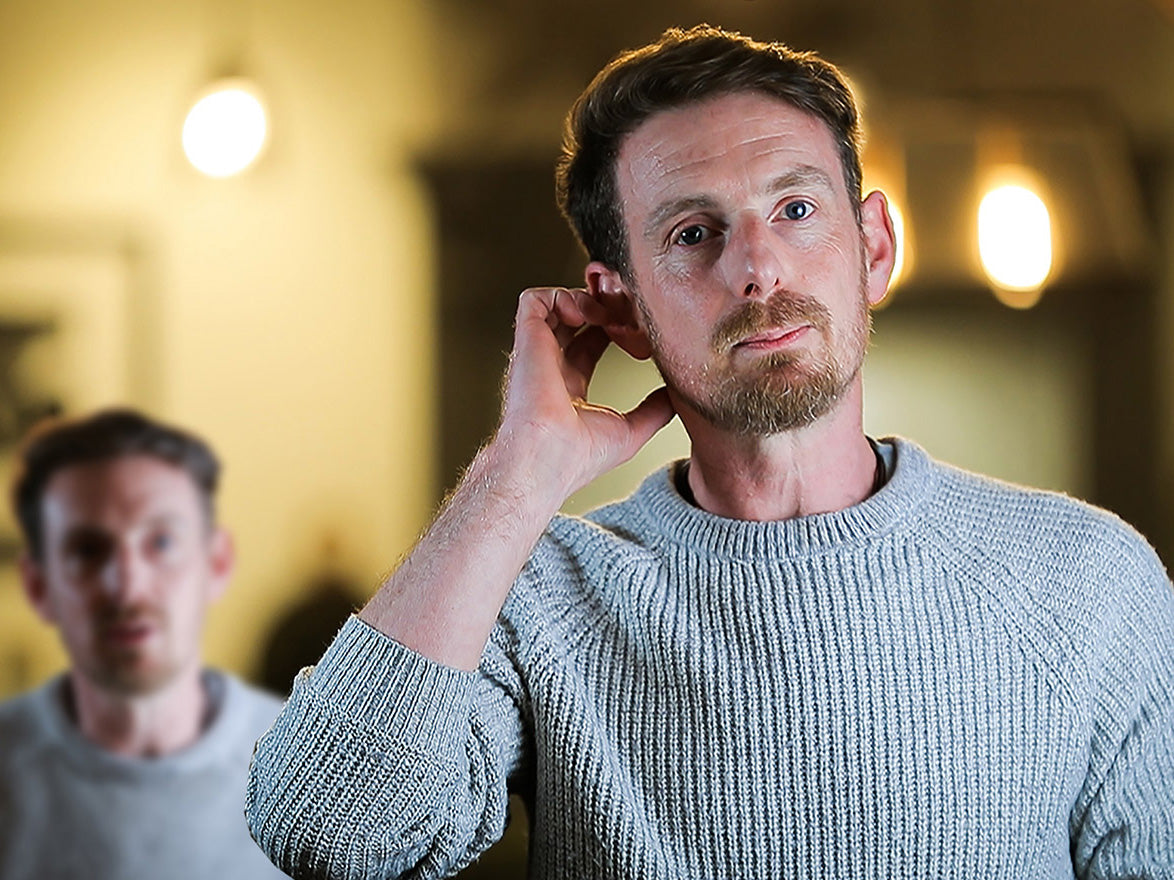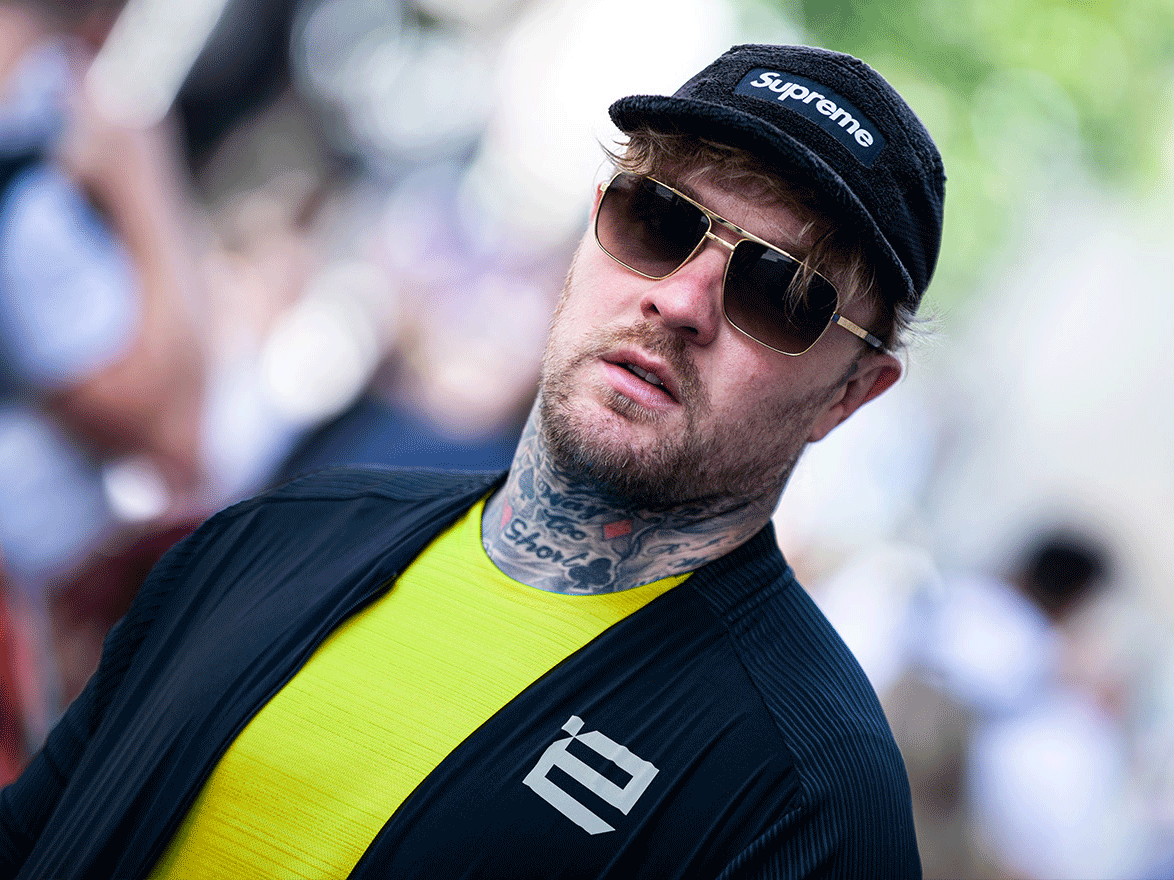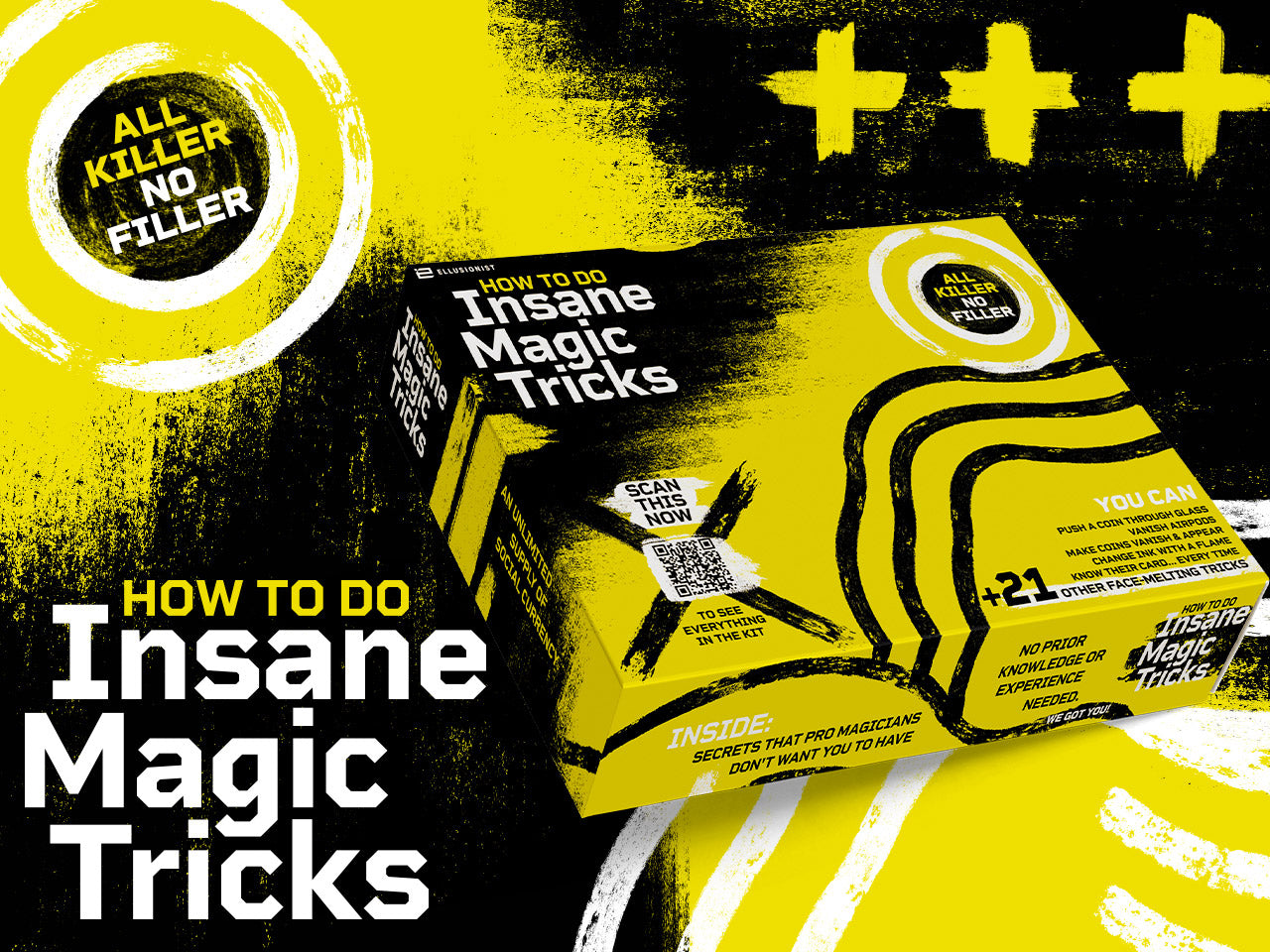 How to do Insane Magic Tricks
In stock & ready to ship TODAY - The perfect Gift
Perform Miracles With This Ultimate Beginner Magic Kit. It Contains 20+ Pro-level Tricks That YOU Can Actually Do.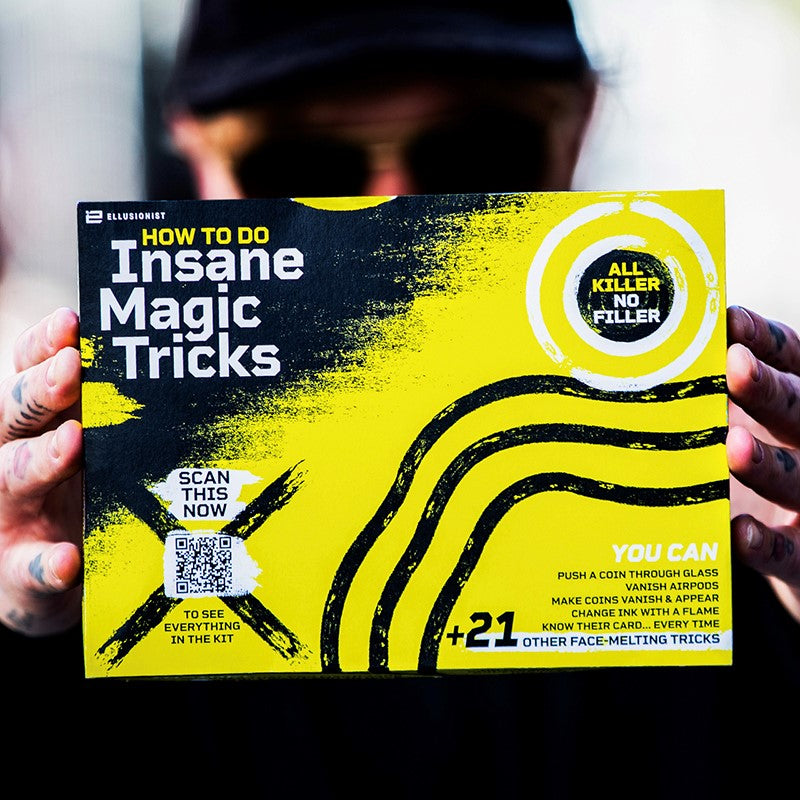 In this kit, you will learn secrets to insane magic tricks that PRO Magicians don't want you to have.
NO PRIOR EXPERIENCE NEEDED

NO SKILLS REQUIRED
Now we know what you're thinking. "How to do INSANE magic tricks" sounds clickbaity. Like we're trying to hype this too much. 
Trust us. We're not.
'Insane' isn't our choice of words - it's the word strangers use when they actually see these tricks in person.
… and if you get this kit, it's the word they'll use to describe… YOU.
PRO-LEVEL TRICKS... FINALLY REVEALED
Right now, if you head over to Amazon or Walmart… you'll see the shelves are full of the same, kids' magic sets. 
The kind you give to your nephew or niece on Xmas day - because you're not sure what to buy them.
The problem is, they're full of the same cheap, plastic props and unnatural-looking items. They fail to create impact and often sucker you in with lines like "Over 200 tricks taught." 
It's a bit sneaky, as often 90% of those tricks are using the same 'trick deck'. It's what we call "filler". 
That's where we come in...
Nobody on earth has ever put together a kit like this before. With pro-level tricks that are easy enough for anyone to do. 
This is the best of the best, the 'crème de la crème'...  We've specifically curated the tricks inside this kit to be the most effective yet easy for beginners to learn. 
In the How to Do Insane Magic Tricks Kit, you'll learn how to:
Vanish Headphones with zero sleight-of-hand.
Push a coin through a real glass bottle.
Use fire to instantly morph ink.
Have a 'thought of' card turn over inside the deck, by itself. 
Make a coin appear under someone's watch.
Influence two strangers to think of the exact cards you want them to.
Reattach a torn corner to someone's signed card… and they can keep it. It's really on there.
+ 20 Other Insane Magic Tricks.
This product is rated 4.9 of 5.0 stars.
It has received 48 reviews.
Great for Beginners
Great set for beginners. Very easy to understand and perform.
Great Beginner's Kit
Looking for something fun to do as a trick for my class. This is a perfect kit to practice and perfect your skills.
Never too old to learn a new trick
I am a retired 77 year old budding magician. I have played with card magic over the years and I decided I need some new tricks to keep my grandchildren engaged. I love how the Ellusionist curates their products and provides video instruction. A lot of value for the money.
Insane magic tricks
This was better than I expected. The tricks and explanations were spot on and truly delighted my magic appetite. Thanks for your consistent quality products and I look forward to future purchases. Jim Gentil
Super tricks!
Easy to understand and perform!
Automatically level up your magic game!
These tricks are all super easy to learn but get such great reactions. You can't beat it.
Amazing
Fantastic for beginners and them some
Well worth it
Wonderful set!
Really great set! From childhood, I dreamed of learning how to do magic tricks, and as an adult, I wanted to find some kind of set not for children, but which would allow me to learn how to do magic with only basic knowledge (before that, I studied magic tricks mostly from free lessons on YouTube). And this set is exactly what I dreamed of - very cool magic tricks, excellent explanations and a dream come true! Now the magic comes to life from my hands! Thank you very much!
This is awesome, it really is, but…
I really enjoyed this course. The tricks are classic, so for me it was pure joy to rediscover all this collection of tricks. There were some of the tricks that I learn new subtleties thT make the tricks better and I was going to prder a one way forcing de l and an invisible deck so that os a bonus for me.
The only problem I have (and mind you ot is not a problem for me) is that I dont think this is a course to be market as mo experience needed. I think that someone new to magic will be overwhelmed and new kids (or adults) will want to show the tricks sooner than being practiced and practiced again. This leads to errors in performance and expoaure.
New people i terested in this art should start with a Svengali, stripper, invisible and regular deck of cards. A bunch of coins and start praticing the basics. That builds confidence, discipline and exposing here and there it wont be as bad as exposing these gems.
Insane Magic Tricks is just that…
So much fun! Coin in the bottle is my favorite. Part of the reason I bought this was to help with my coordination and dexterity. The rest was to learn how to do some quality illusions. This does the trick!