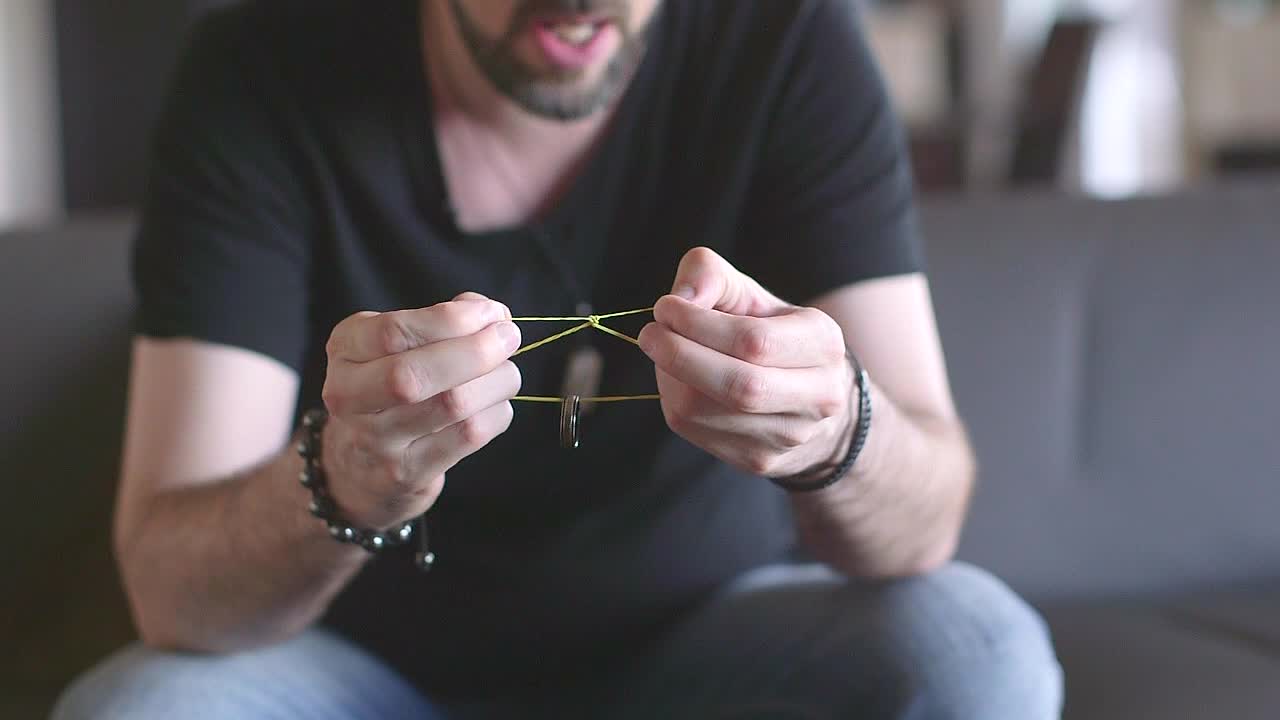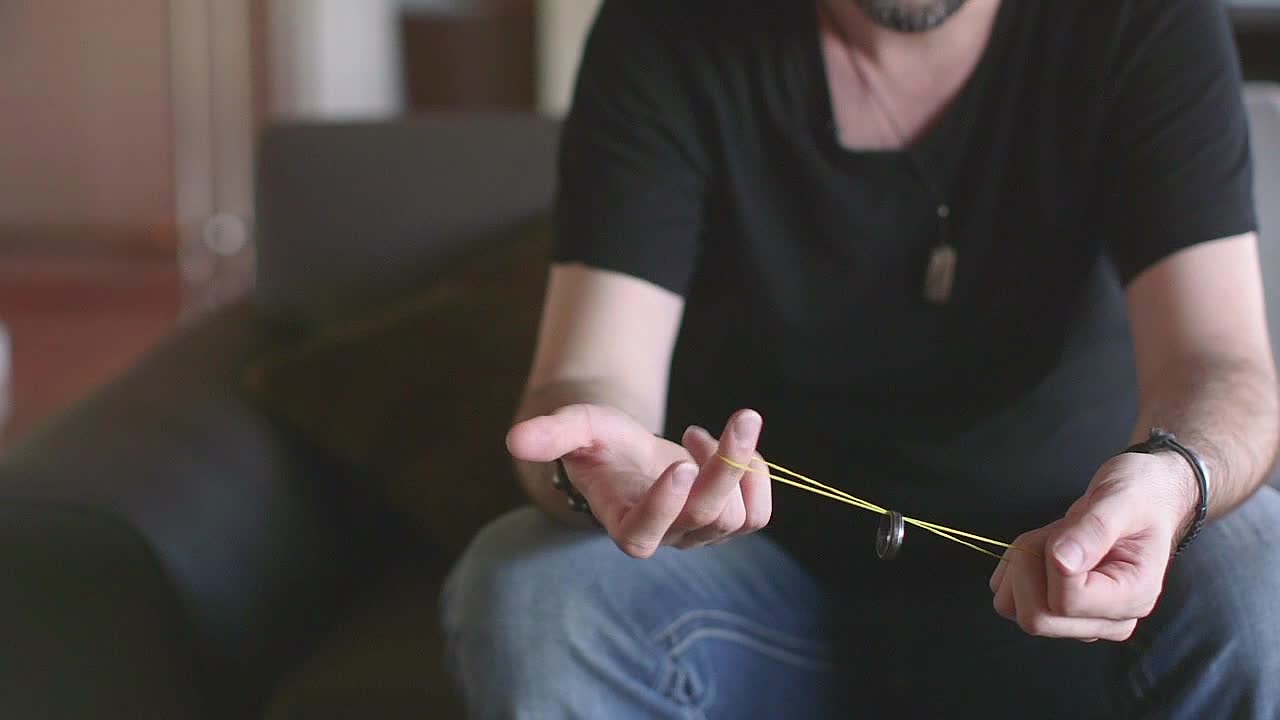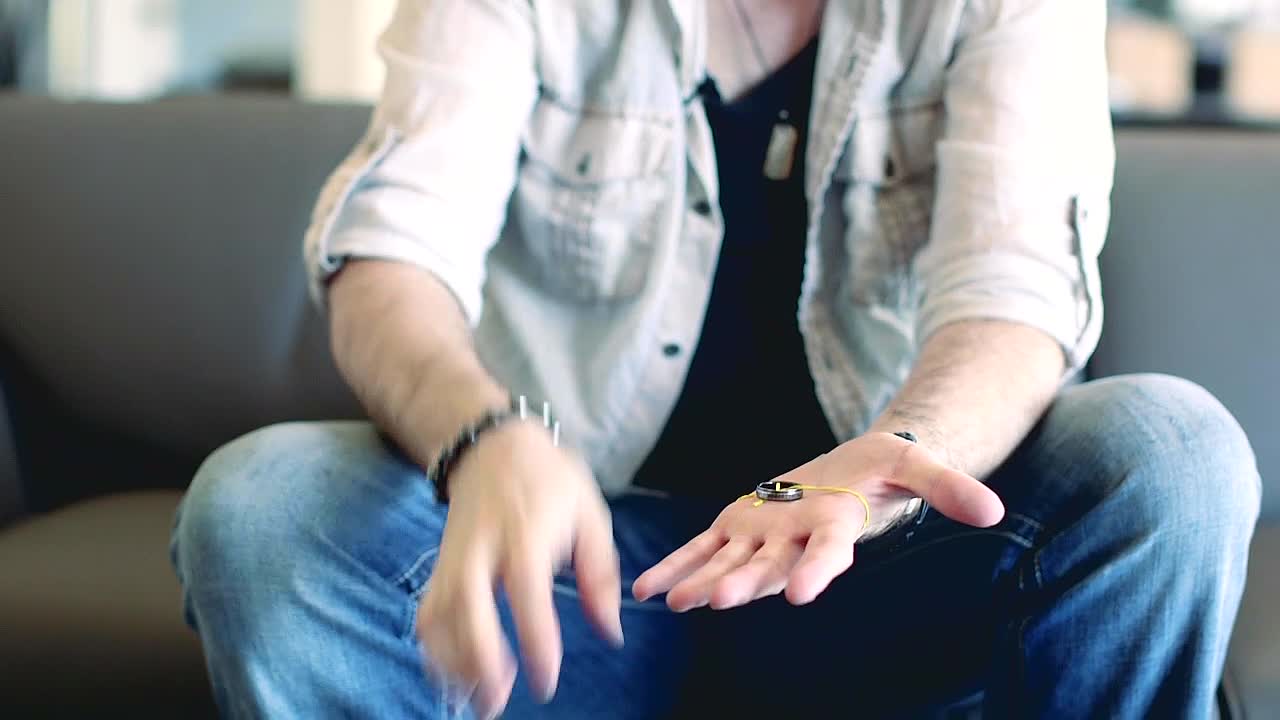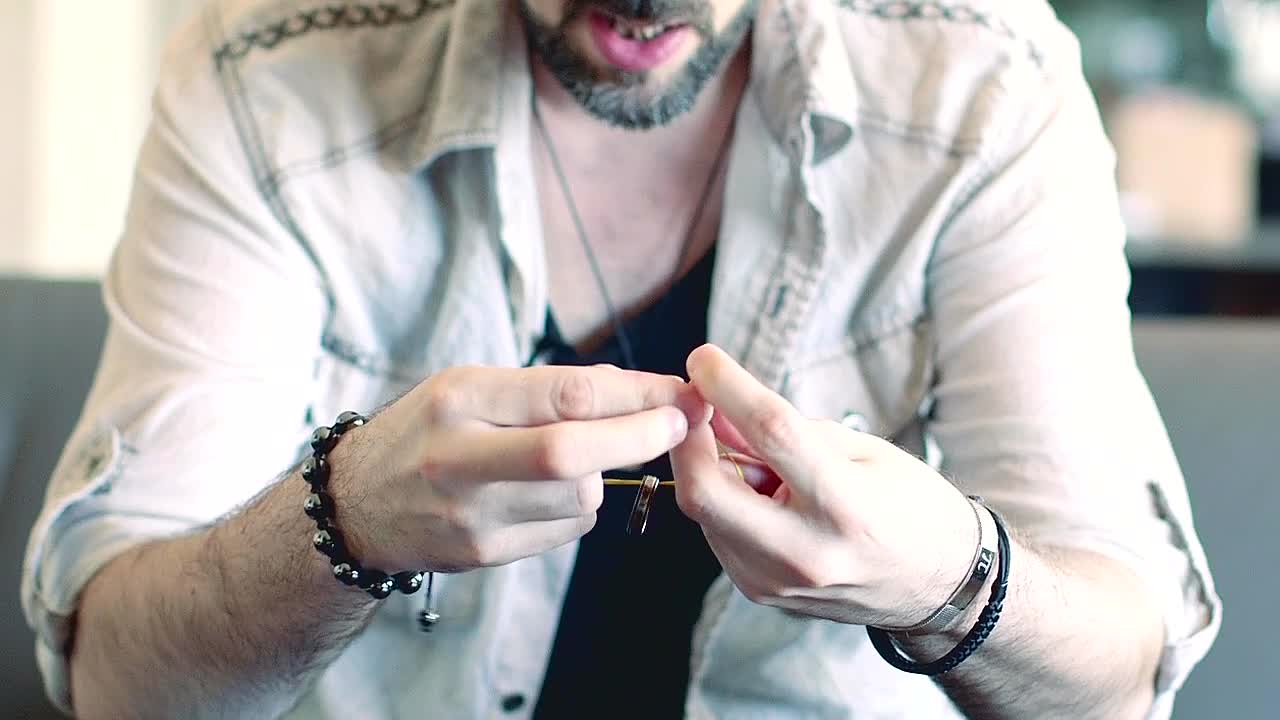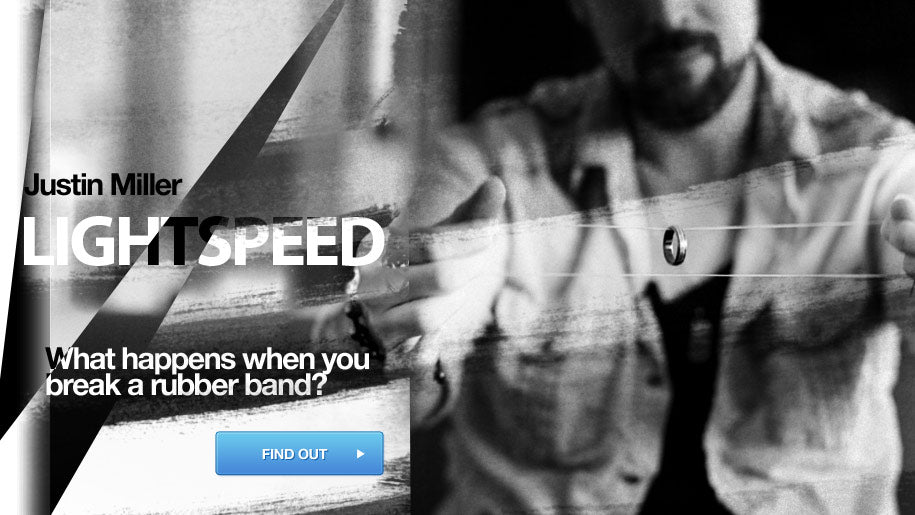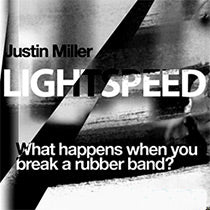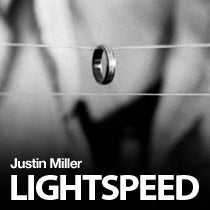 Lightspeed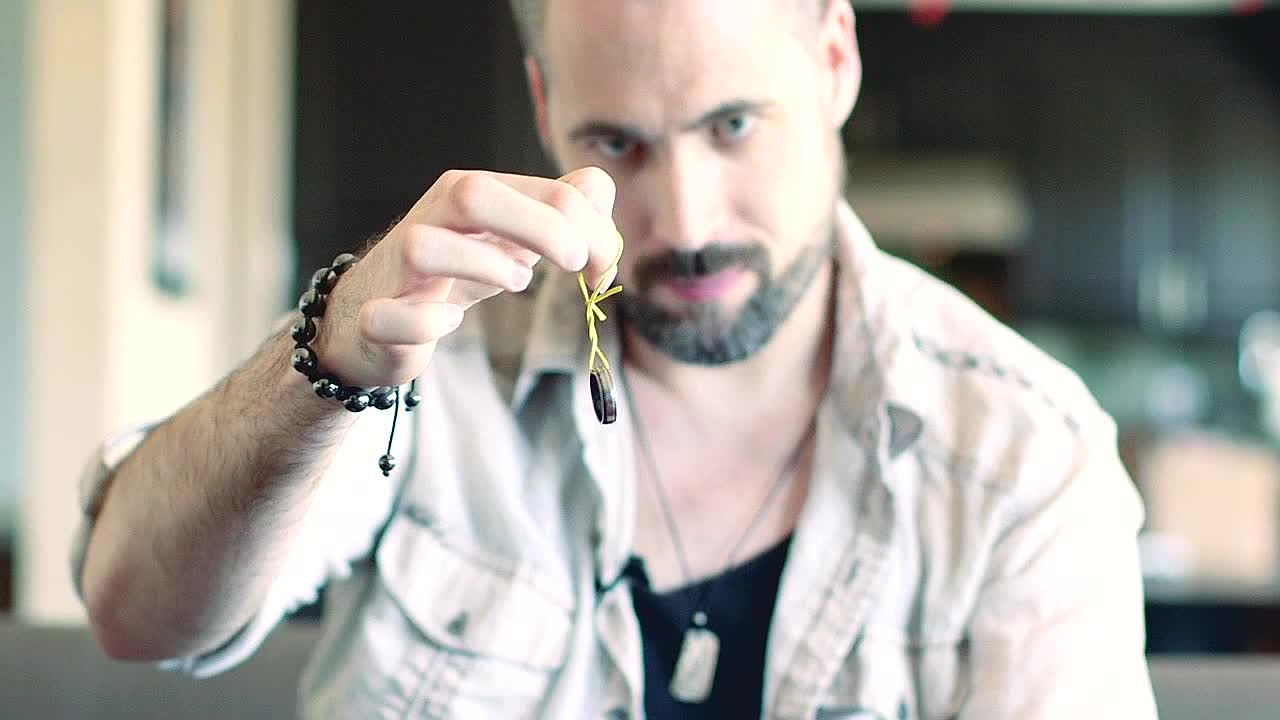 You're performing your favorite rubber band routine. People are loving it, you are having a good time...
*SNAP*
Your rubberband breaks.
What now? It's awkward, people expect you to do something magical, and you have nowhere to go. You could use a fresh band but that leaves everyone thinking you can't work with a broken band.
Lightspeed is
designed for the moment when a rubber band breaks. 
You will find yourself BREAKING rubber bands just to perform Lightspeed
Here's what happens.
With a broken band, you thread a borrowed ring on to it and tie off the ends. A loop of band, with a knot and their ring linked on.
You begin to
pull their ring off and throw it back on VISUALLY.
A full routine that can be done with any ring and any rubber band... as long as it's broken.
Let Justin train you step-by-step to do this routine and
NEVER be stuck with a broken rubber band and nothing to do with it.
This product is rated 4.9 of 5.0 stars.
It has received 65 reviews.
GREAT
great trick and good explanation really fun to do. Justin Miller has blown my expectations away again!
Great trick!
Amazing instructions and great quality trick
The best Rubberband trick that I know!
This is a Gem! I love how it is taught with detail and subtleties and this is truly a packs small, Plays big routine. I am a card magician but I am entering a new more diverse world where Rubberbands, Rings and coins exist. I first would love to say that this is super easy but it's fun to play with as well, This can be performed at a fast pace or even at a slower pace with added bonus material added to the Routine. This is money well spent! Buy this today I don't think anyone will regret this purchase.
Love this project so much, I bought it years ago with "divorce", the price is fit (and maybe cheaper for what you get)
You will know this for forever, and the price makes it a no brainer
One of if not my favorite JM project. Worth every penny
james
JM you always have great close up. I have all your Bold projects and now this. So smooth. You also always give credit where it is due. I recently purchased this and within minutes used it on the streets and wow great reactions. Always send out Gold products.
Summary
This is my first ever magic review. Lightspeed was the first product that I purchased after a 10-year hiatus from magic. It?s a beautiful trick with simple execution. This will take you some time to perform well, but it is well worth the investment. It?s an awesome choice for the beginner looking for an alternative to cards, or an experienced performer looking for an alternative to the classic crazy man handcuffs opener. Hands down my favorite trick to perform. I love JM style and after learning this I immeadiately bought Divorce as a compliment.
Summary
By far, the easiest and most visually appealing band routine! A very clean performance every time! I put this one at the top of my band tricks.
Summary
Oh JM is absolutely genius! I loved the trick and is so easy to do... Excited to buy some other things from him because that one worth every cent.
Summary
I bought this recently because I've been working rubber band magic for a while now (a lot of stuff from Joe Rindfleisch) and, although I already knew how this was done it was nice hearing some of your comments on why and why not to do and say things.
My broken and tied rubberband routine is the same as your ring on rubberband routine (exept my broke/restored band is very different than Joe's as well) so this was a nice buy.
The EASE of this routine for those of you considering to buy it... extremely easy and well taught.
Nice job Brad and Justin (and Ellusionist)
*Review edited to remove exposure