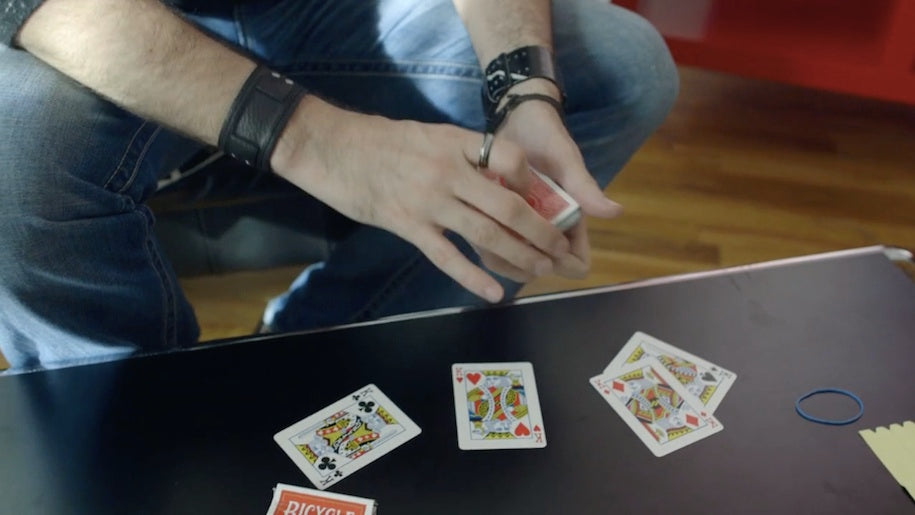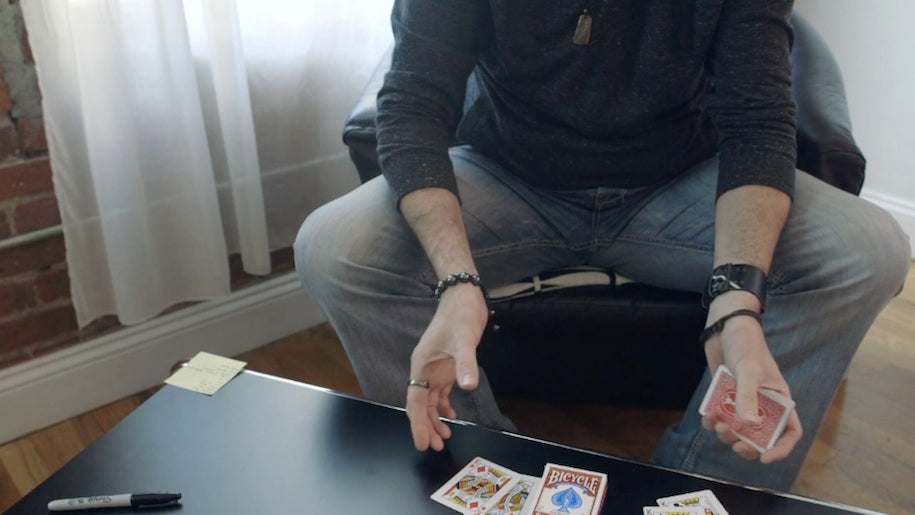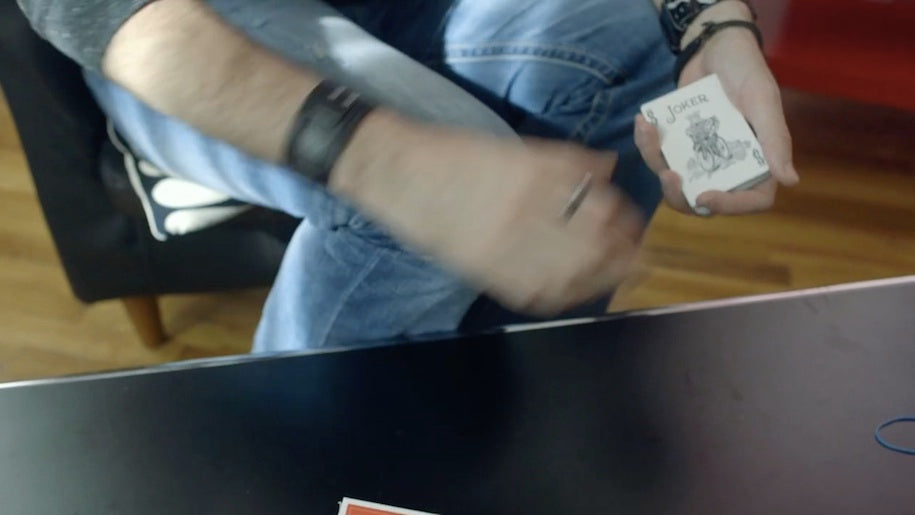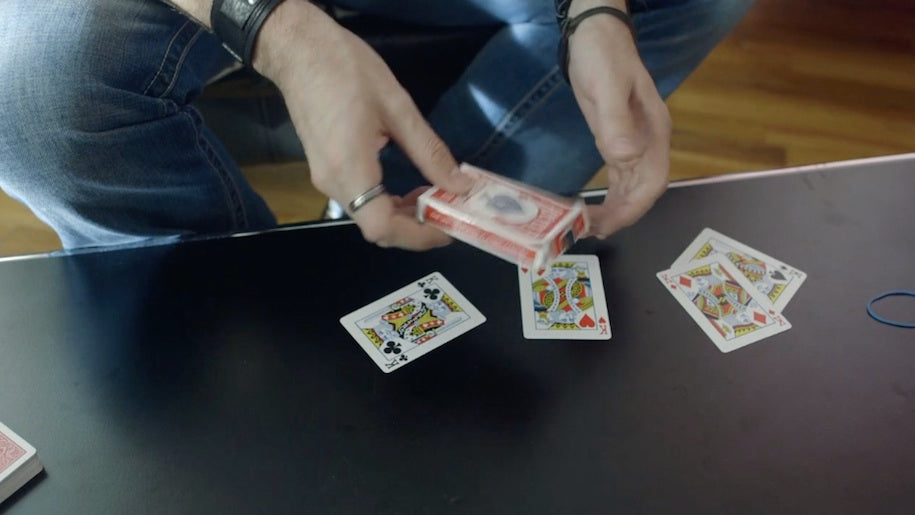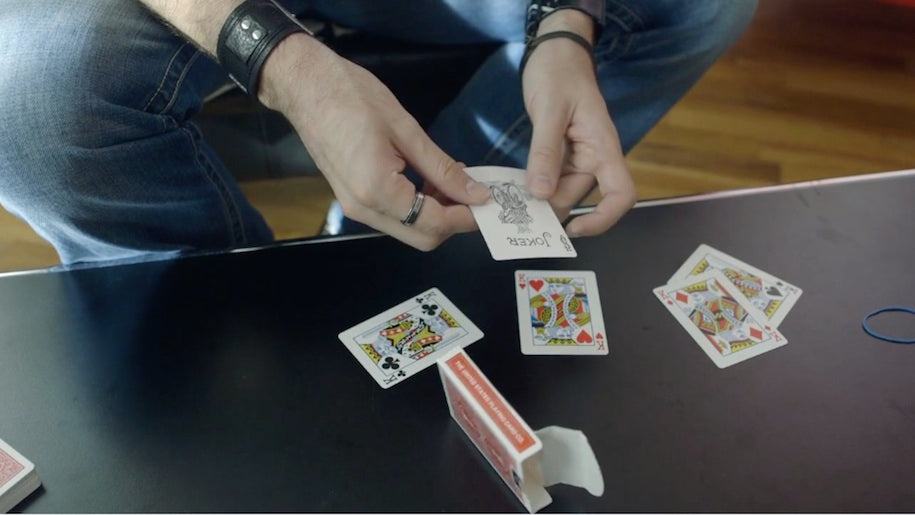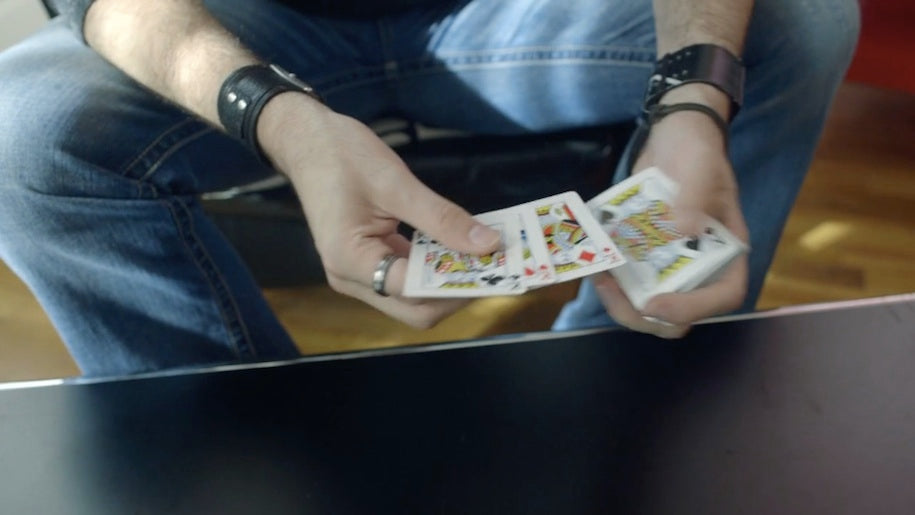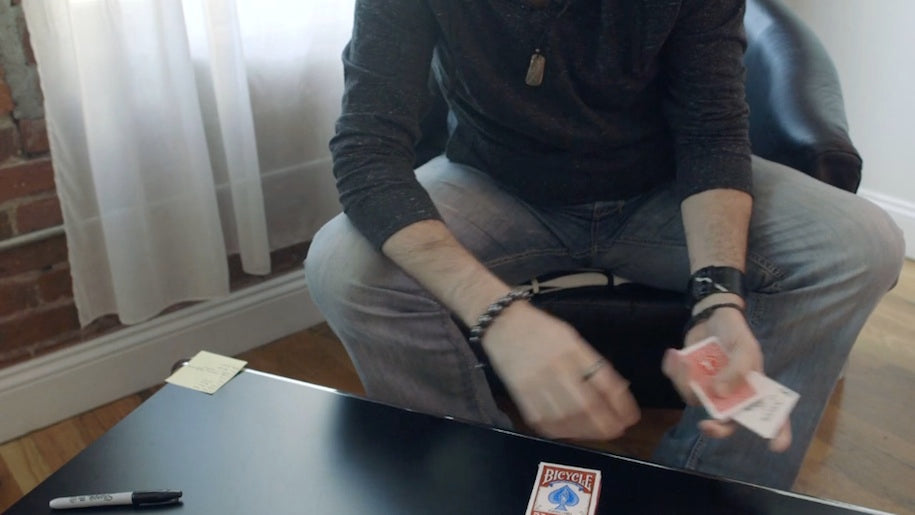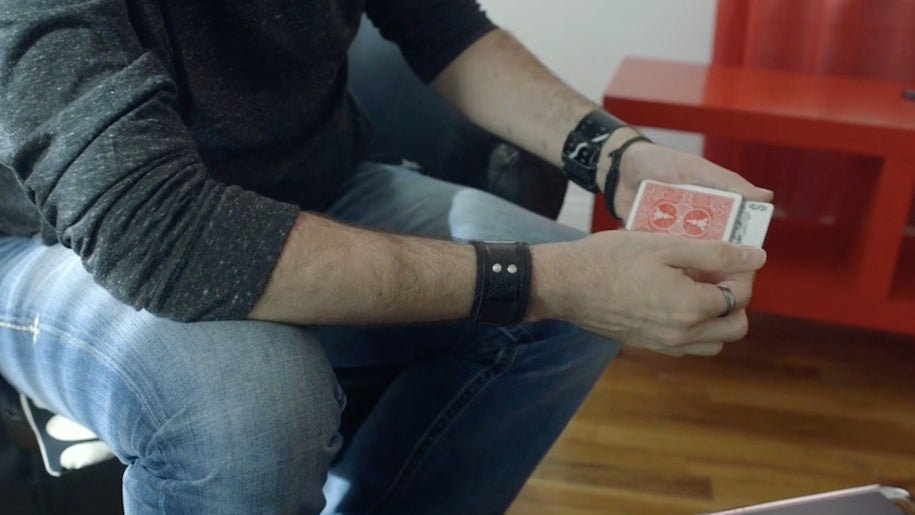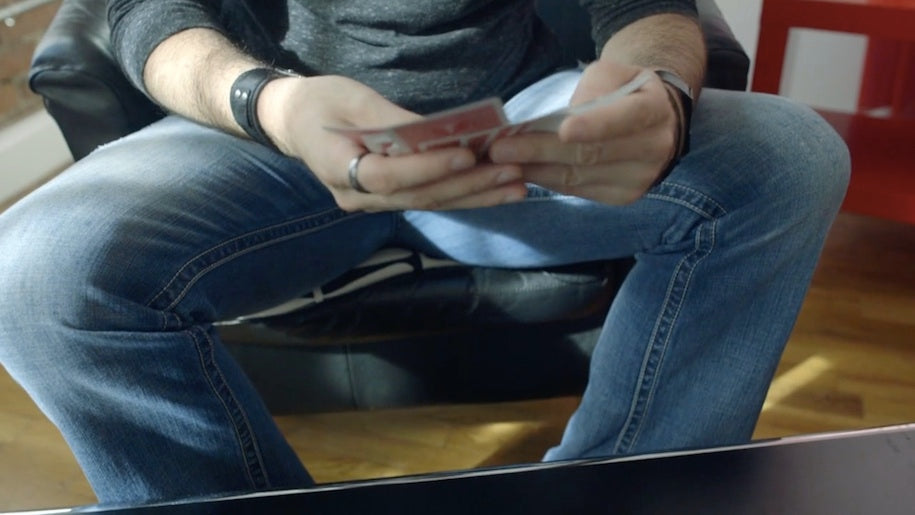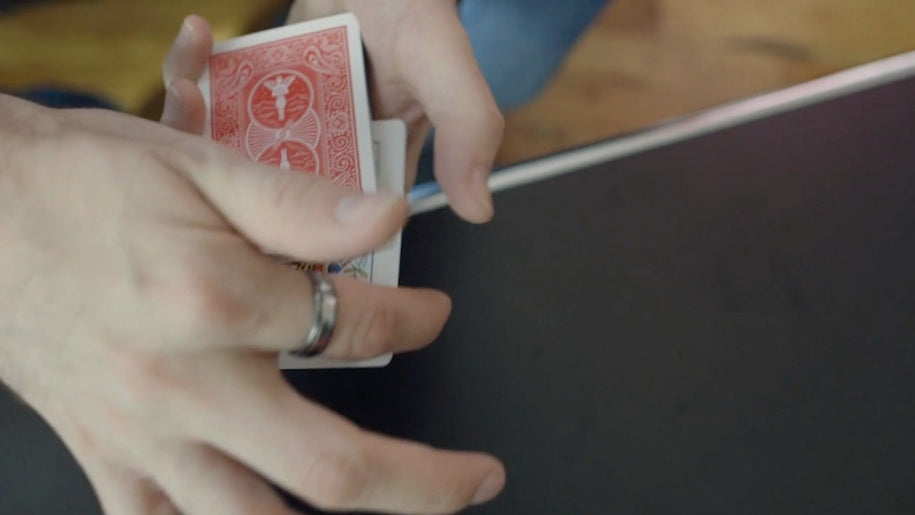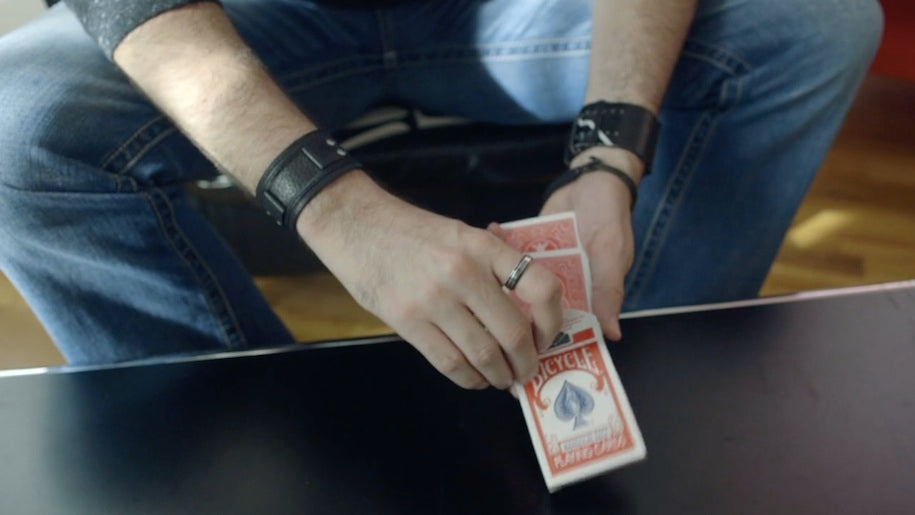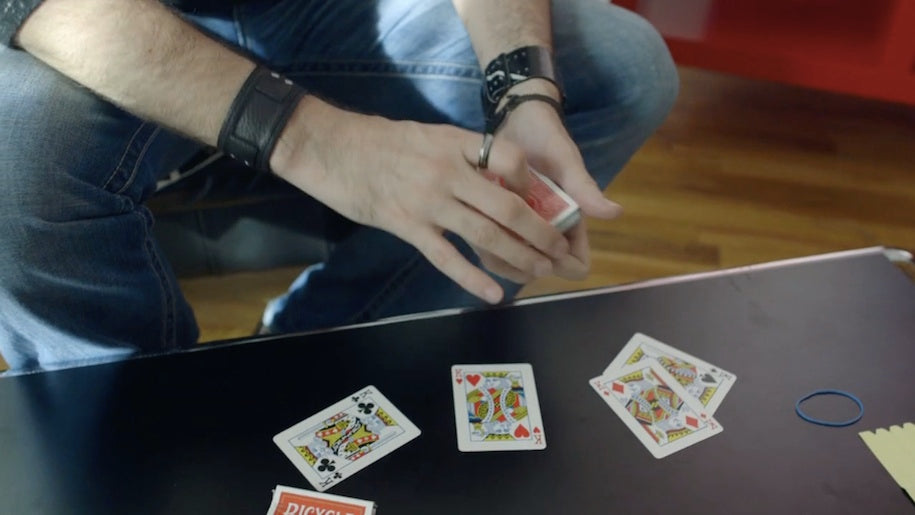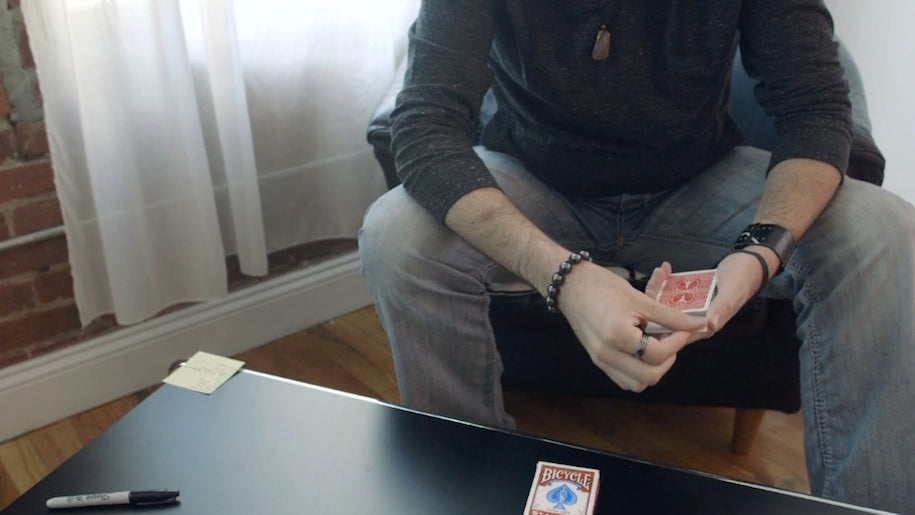 Lightwave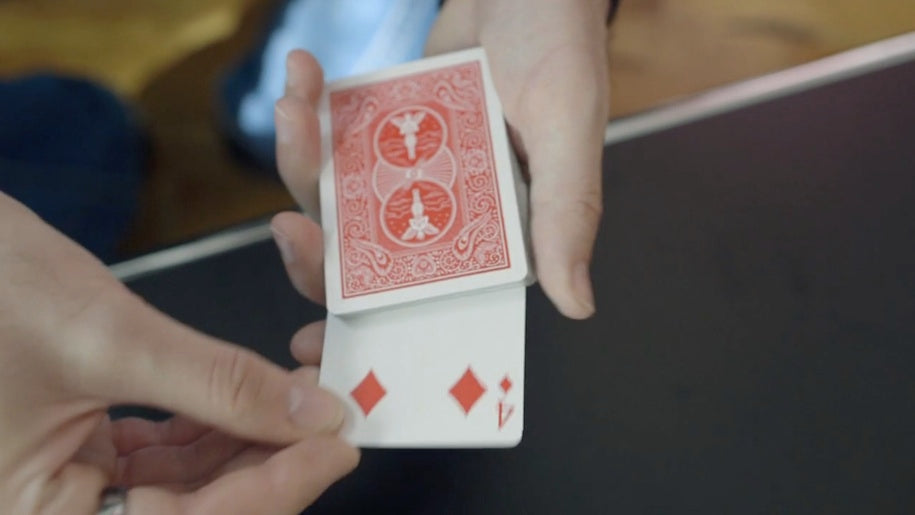 Taken from the Bold Volume 3 DVD, Lightwave is a gorgeous transposition of a joker and four kings inspired by the work of legendary card man, Jack Carpenter.
Justin Miller has carefully thought about the combination of the visual elements of this effect to achieve maximum 'Wow factor'. An instant color change. A transposition. An impossible escape. Lightwave teaches it all.
Four Kings are removed from the deck and locked away inside an empty card box. The performer up jogs a single card in the deck - the Joker - and lets it rest, sticking out of the middle of the pack. He explains that this effect is nothing to do with him, the Joker does all the work.
Slowly, the Joker is spun out of the deck - where it seems to change and split into the four kings in mid-air. To verify they're the same kings, the tuck box is opened, and a single card falls out. The Joker.
Whether it's presented as classic card magic or a miniaturised version of the incredible stage effect 'Metamorphosis' - Lightwave can't help but leave jaws on the floor. The standout effect from Bold Volume 3 - learn it now, instantly.

This product is rated 5.0 of 5.0 stars.
It has received 1 review.
Summary
Awesome that color change is my favourite now