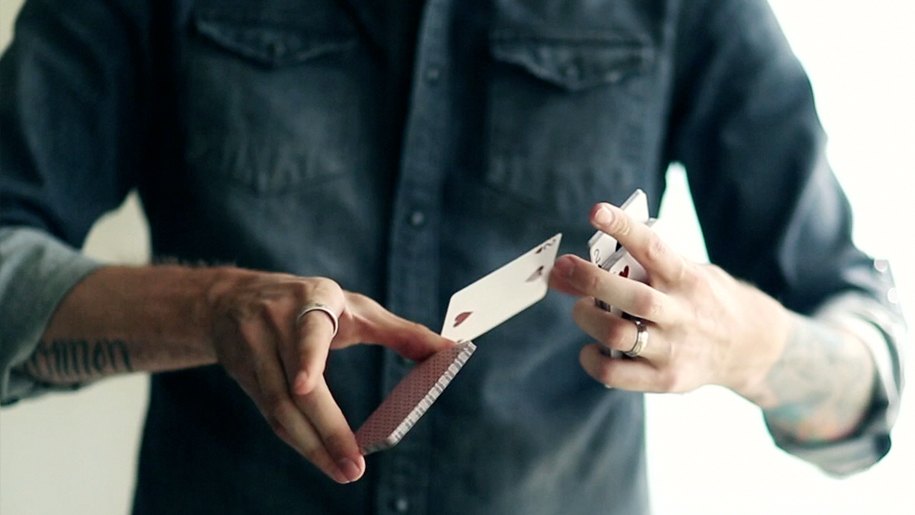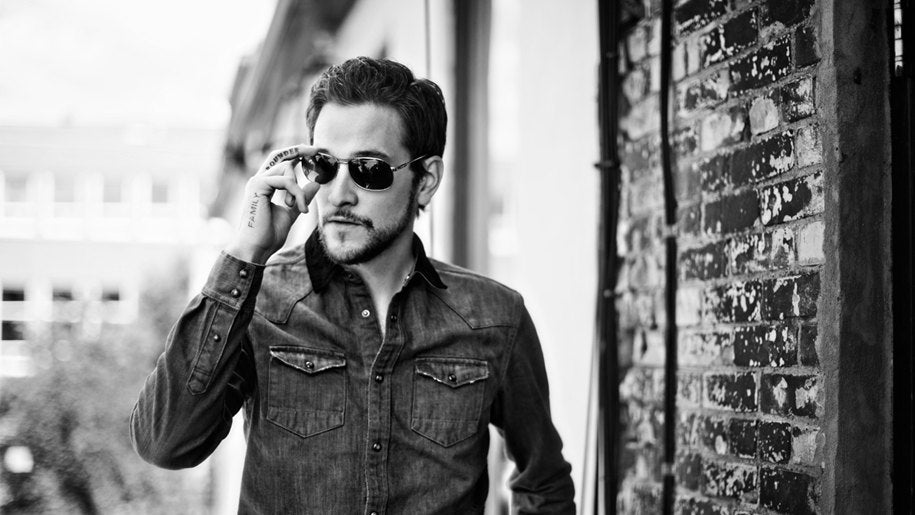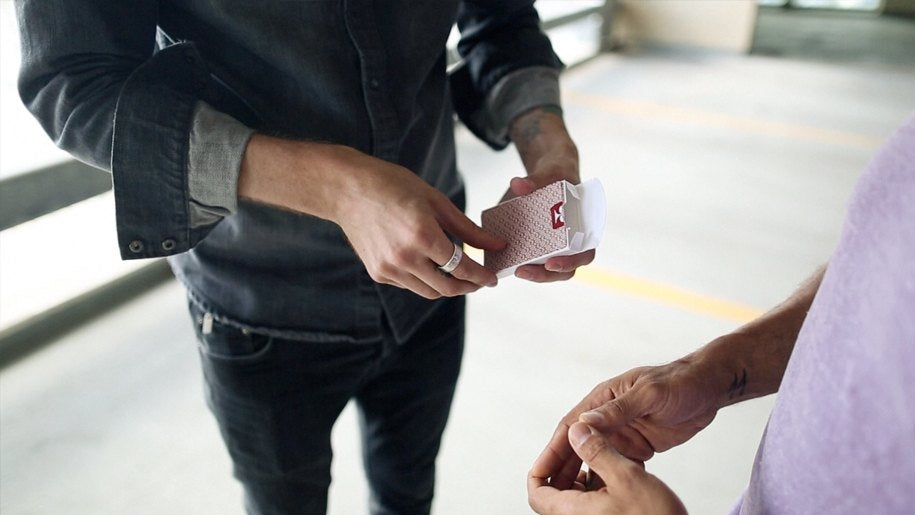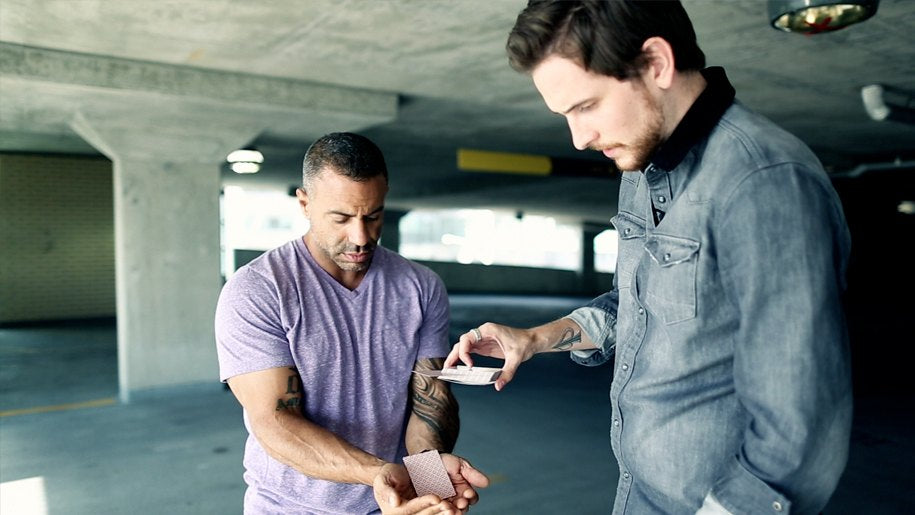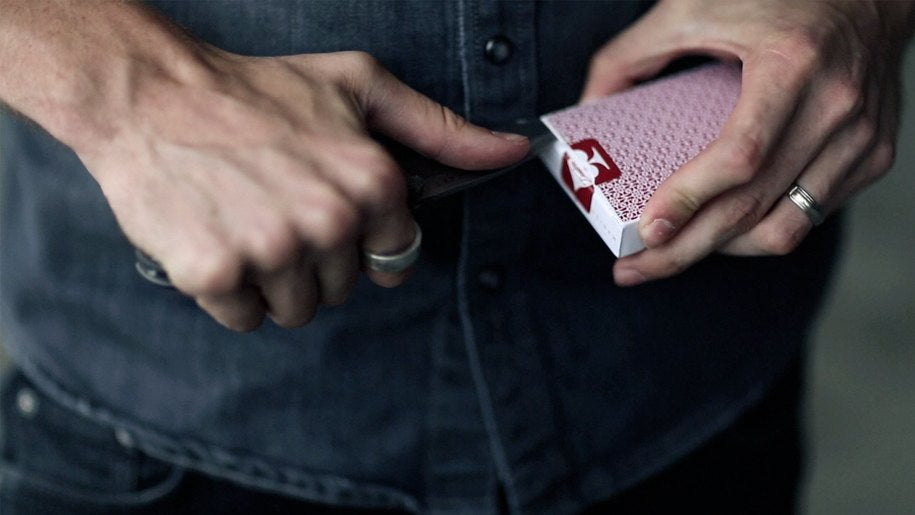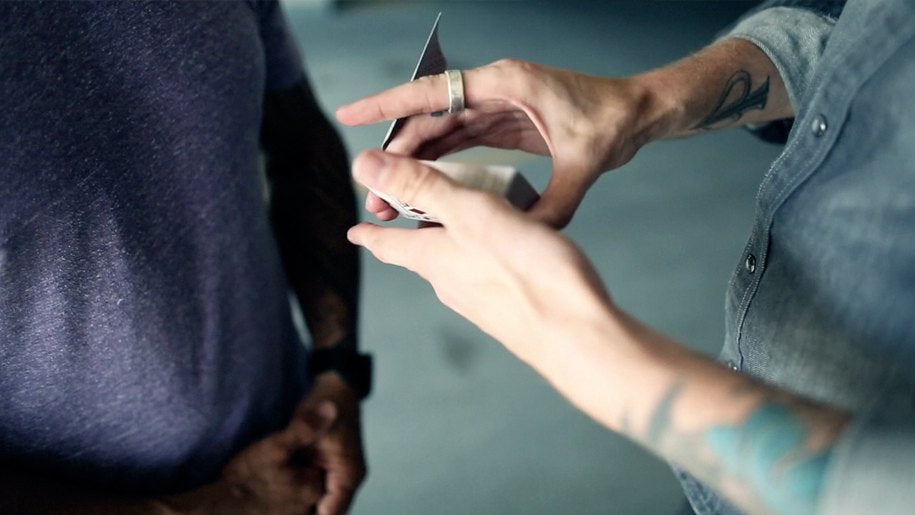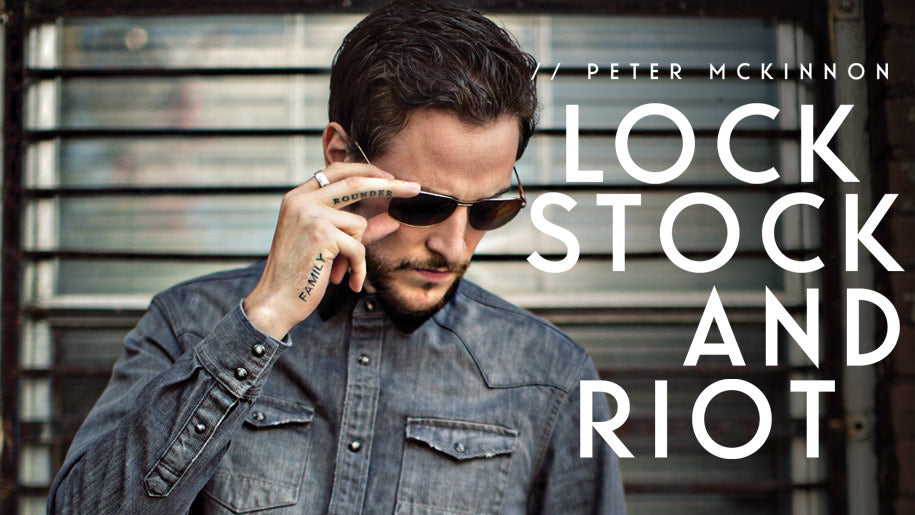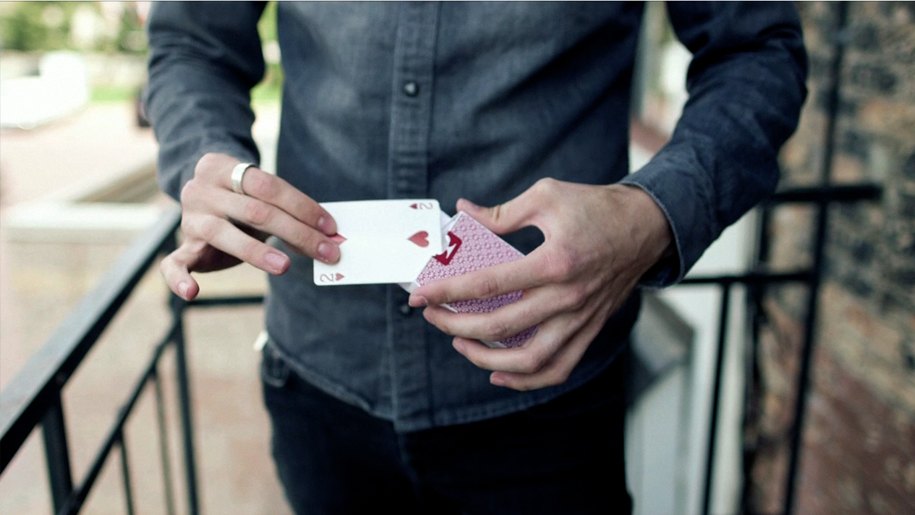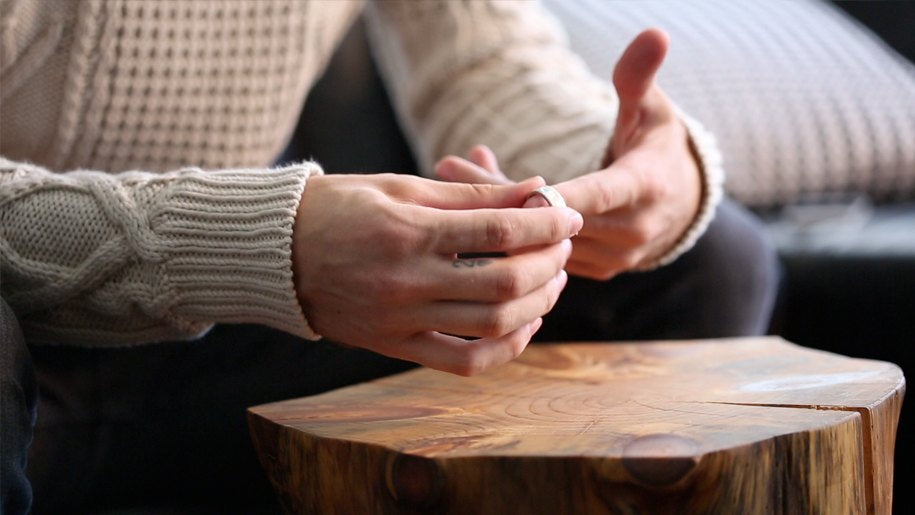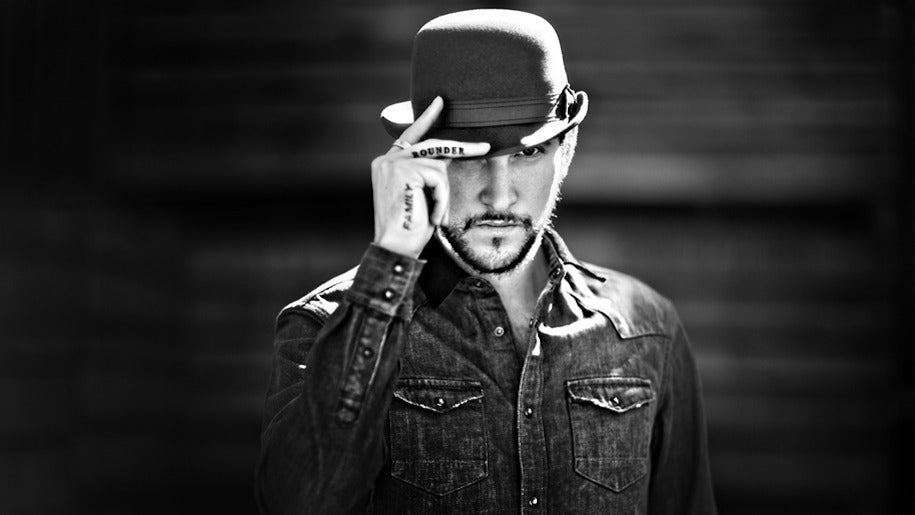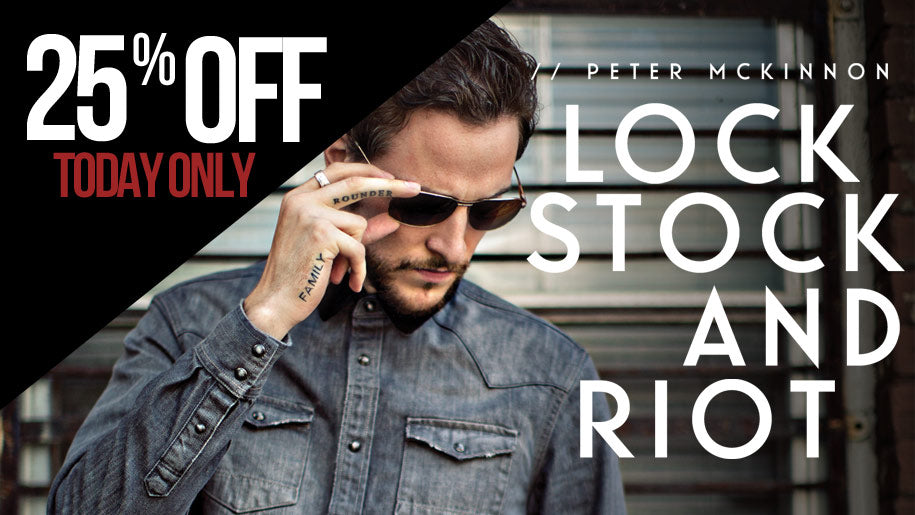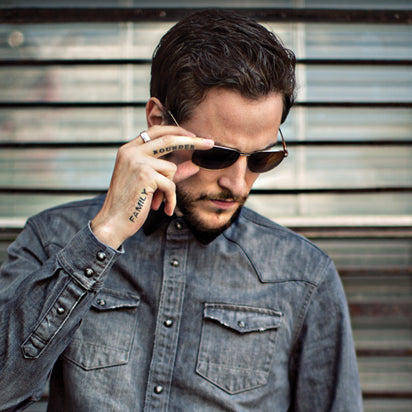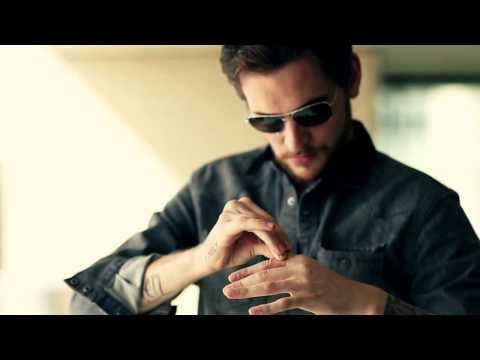 Lock Stock & Riot
This DVD is something I originally, never intended to put out.
Inside you will find 6 pieces of magic in the form of routines, sleights and flourishes. Magic with finger rings, magic with neck ties and of course, playing cards.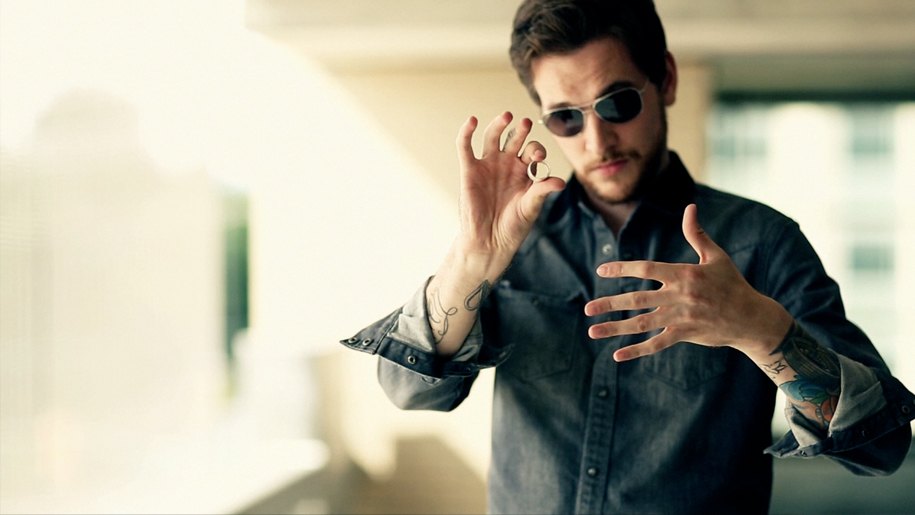 A Note from Peter McKinnon
This DVD is something I originally, never intended to put out.  I had a lot of these little things written down in an old leather notebook just tucked away on my book shelf, waiting for a chance, that perfect moment to present themselves.
I perform them regularly, but have never shown them to more than a handful of very close friends. Once thinking about the idea of releasing these to the community, I started shifting towards print. There is something about the written word that I love and always come back too.
However, Upon several Skype conversations with the Ellusionist team, and test driving some of the effects in Los Angeles this past summer, it occurred to me they HAVE to be put to video. There is no way I will be able to translate just how visual some of these pieces are with words- It HAS to be seen.
Inside you will find 6 pieces of magic in the form of routines, sleights and flourishes. Magic with finger rings, magic with neck ties and of course, playing cards.
Scattered throughout several of the routines are then variations based on those routines - I go into plenty of detail explaining every single nuance of every corner and crevasse these effects have to offer. With a run time of over an hour of instruction and performance, I invite you to step inside that once forgotten leather notebook, and get ready for an influx of visual magic.


On The DVD
Pandora

- Pete's favorite effect from this DVD. A card is genuinely selected from a shuffled deck, the deck put aside and the card put back in the box and the whole thing is handed back to the spectator to hold. Instantly, the card has vanished - only to appear in the performer's back pocket, inside his hat, stuck to the back of the box - or wherever else he wants.



Pantheon

- A Ring is placed onto the finger - and then slowly melts off with a rub. One further rub, and the whole ring disappears. With a wave of the hand, the ring rematerialises back on the first finger. A modular routine that's a superb deviation from the 'common card trick'.


Revelator - A quick flourishy production of a full fan of cards from a single card held at the fingertips.



Dragonfly 2.0

- From a free flourish & control given to Black Club Members comes this full transposition effect. A card inserted into the centre of the deck in a flourish swaps places with one clearly placed at the bottom of the deck.


Suit Up - A Necktie appears in the action of taking off a hat. An opener that breaks the ice, like a Sir.



Breakdown

- As seen on the Infinity, Artifice, LTD, ShadowMaster and BlackGhost trailers - it's the flourish Pete has been inundated with requests to teach. On this DVD - he finally.. uh.. breaks it down.


This product is rated 4.9 of 5.0 stars.
It has received 32 reviews.
Lock Stock & Buy It!
Peter has a great style of magic, entertaining and teaching. Well worth it just for the glimpse at his early work. Nice to see this is still available, and he's still got it! How much longer do we have to wait for " Lock Stock & Riot Returns " ?
Great detail explanations and the pieces are easy but strong, I loved that project before I even get it, if you are thinking buying it. Do it, totally worth it
izzy
This guys hilarious and explains in great detail . Wonderful however a gamblers cop is required for several of the tricks here
Summary
Whenever a performer is willing to share their craft - especially if they are a success like Peter McKinnon - you should stop and listen. THAT SAID - all 6 of these effects cover the gambit - it's like a Peter McKinnon "best of" Many of these effects are from his books and lecture notes. Lots of guest surprises and of course Peter's hilarious Canadian humor.
Summary
I use these tricks almost daily. They're beyond amazing! The download could be a little less expensive, but it's good.
Summary
One of the best magic dvds ever produced! Pete did a great great job on it, with a lot of detail and in depth tutorials. Amazing!
Summary
One word to describe this DVD. Awesome! Pandora is my favorite trick on the DVD. Peter McKinnon needs to release more crazy stuff like this. Buy LS&R and his Riot Collection! You will not regret it.
Summary
One of the best magic DVD I know. I use it almost everyday. Thanks Peter Mckinnon!
Summary
Very cool DVD, the stuff you learn is well taught and looks awesome when you perform it. Overall very enjoyable to watch and learn, definitely a good buy!
Summary
This dvd was EXACTLY what I needed!!! There is easily something for everybody on here.
Pandora - Perfect finisher for ambitious card, or even as a standalone trick.
Pantheon - Amazing ring trick! Works beautifully with Divorce by Justin Miller. It was exactly what I needed to finish my ring routine.
Revelator - Great little flourish for impressing one or two people. Lead in to a more personal routine.
Dragonfly 2.0 - Very clever. Great trick if you carry dupes around like me.
Suit Up - Great quick-change! Most of my spectators have figured it out, however, paired with Dresscode by Calen Morrelli it can be very powerful.
Breakdown - Nice little flourish. not that difficult. Once mastered (which doesn't take very long), it looks very good.
Overall, I am very impressed by this dvd, It definitely has something for everybody on it.