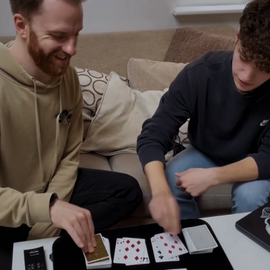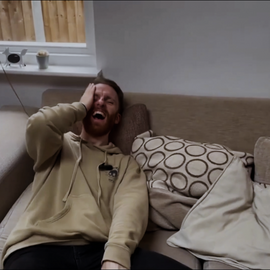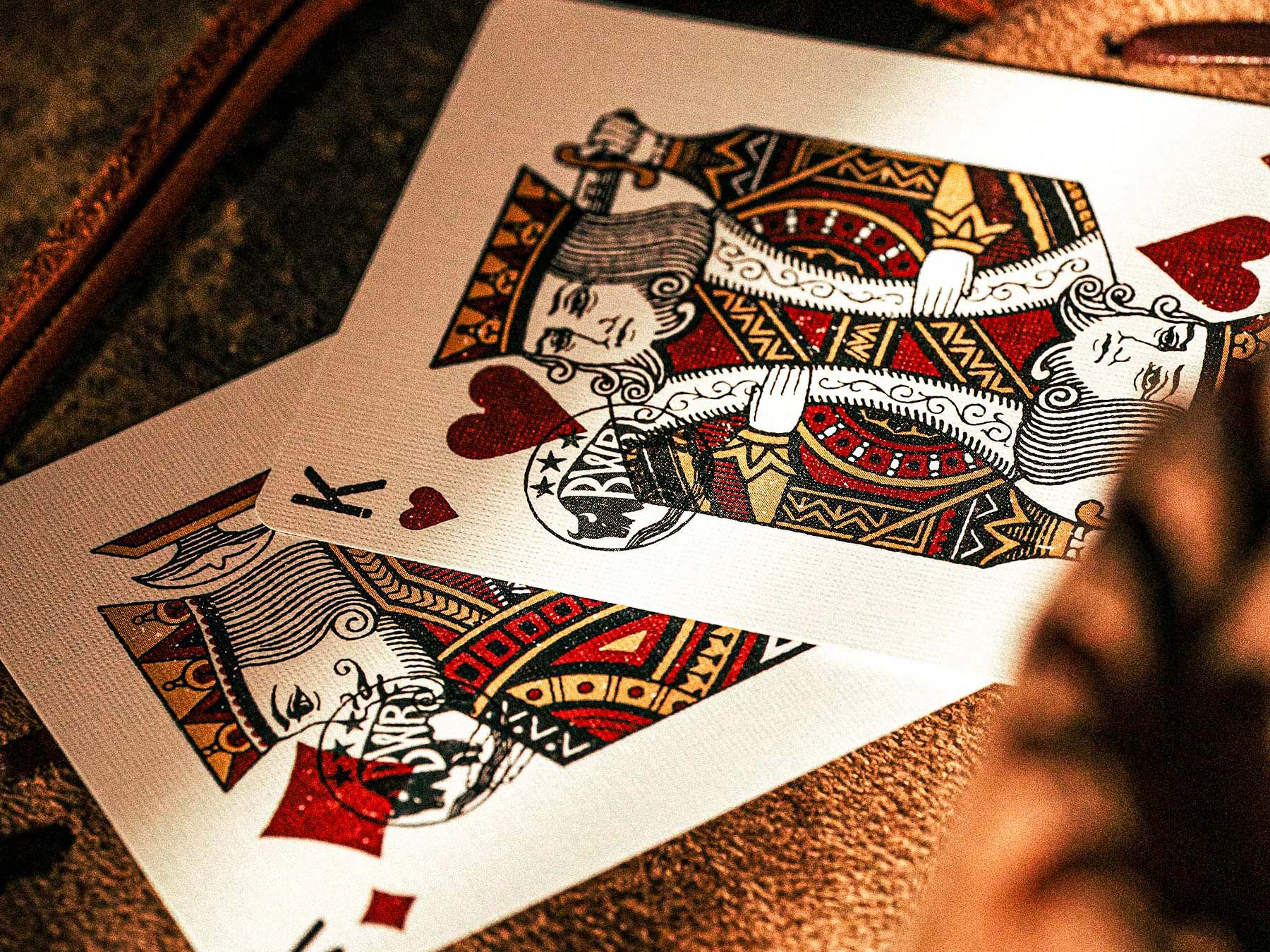 Matchmaker
Learn the trick that fooled the guy who came up with the trick.
Matchmaker is INSANELY easy to do. ZERO gimmicks, ZERO forces, ZERO deck switches…and very little sleight of hand!
Buy today & learn the secret via an instant-access video tutorial.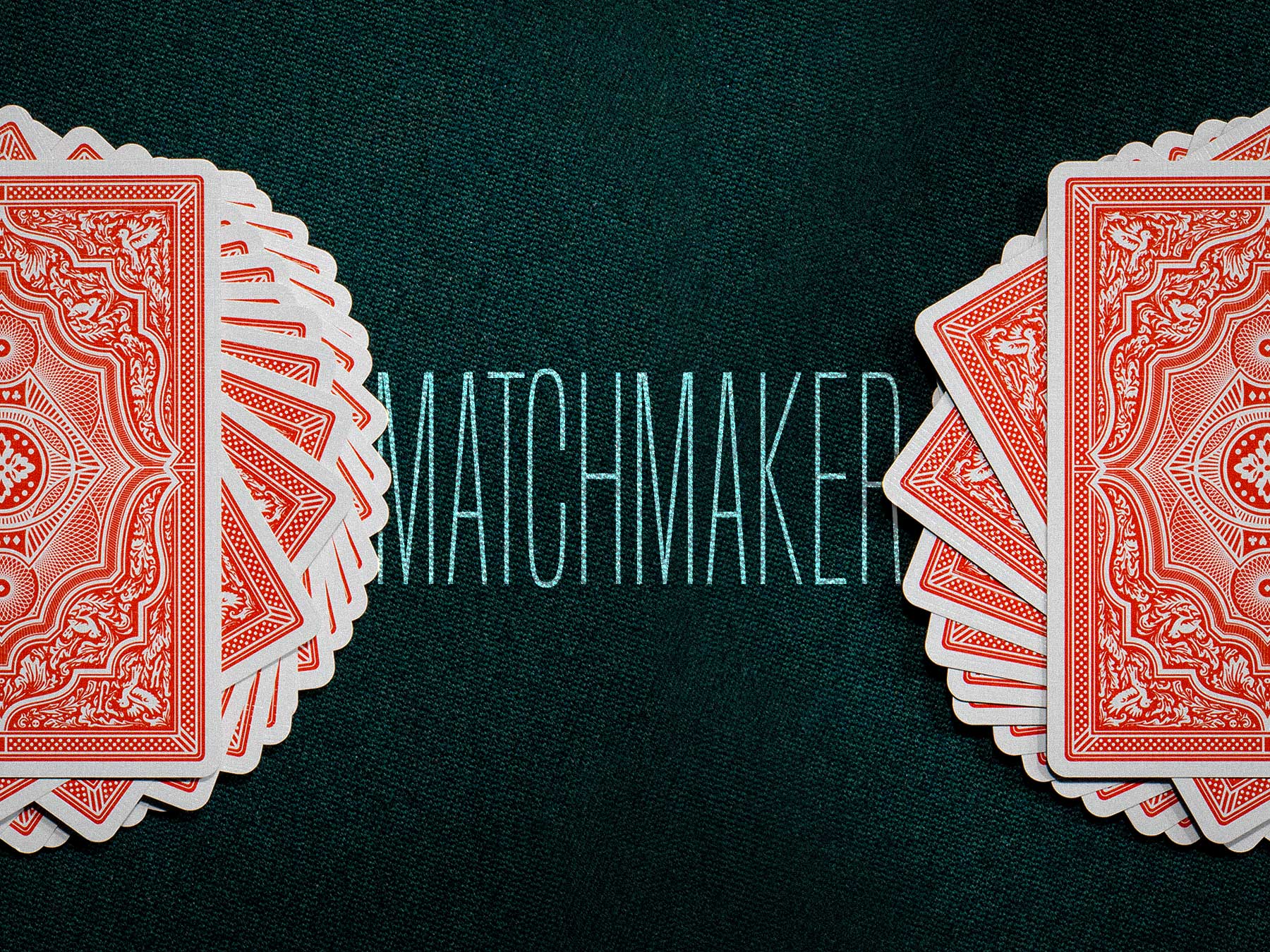 ---
HOMEGROWN CONTENT: Sometimes Ellusionist scours the internet to find gold that we didn't produce - but NEED to teach you. Matchmaker is one of those tricks & part of the homegrown series that celebrates the wider magic community. Released by 'The Daily Magician' boys - you can now learn it exclusively at Ellusionist. 
---
No gimmicks. No forces. No stack knowledge. No deck switches... 
Matchmaker is so easy to do that non-performer Benji was able to learn it just ONE DAY before performing it to its original creator, Steven Bridges.
"Is this MY trick??" - Steven Bridges
A method so powerful it fooled its creator…
In Matchmaker:
You hand your spectator a deck that they help you shuffle.
Next, they name ANY number.
You shuffle another deck and then deal to the chosen number in both decks.
The card at the chosen number is the same!
Finally, despite the fact that the spectator SAW that both decks were different as you dealt through them…
…you finish by revealing that now both decks match perfectly!
Here are some important points:
No complex sleight of hand
No need to memorize any stacks
Works with ANY number
No gimmicks
No deck switches
No forces
The tutorial includes a handling where the spectator shuffles the deck before you begin (if you own one of the most common gimmicks in magic, this is a super simple but impactful addition to the routine) 
Tutorial includes a handling where you reveal the identity of the card BEFORE either of you have seen it!
---
Order today and get instant access to the tutorial video
---
The Full Story of Matchmaker...
Nearly 3 years ago, Jacob and Benji from The Daily Magician sat down with pro magician Steven Bridges and brainstormed a method that they thought would make this effect possible.
Ever since then, they haven't been able to stop thinking about it.
More than any other effect, they desperately wanted to see this one performed in real life.
That's why they made the video you can see above…
In this video, Jacob and Benji travel to London and perform this effect for Steven to see if they could fool him with his own methods! 
We think you'll enjoy the whole video, but if you just want to see the performance, go to minute 3:29)
NOTE: although they cut the performance down slightly to make it more pacy for the video, they didn't cut any of the method. Everything you see is all that's necessary for the effect to work.
Of course, this effect isn't self-working and will require a couple of moves—but those moves are very natural and motivated in the context of the routine.
When you purchase MATCHMAKER via this page, you'll be sent a 76-minute tutorial that explains everything you need to know to start performing this effect yourself.
But it's not JUST MATCHMAKER you'll get access to when you purchase!
When you purchase this effect, you'll also get a free bonus…
BONUS: Steven Bridges reacts to the method / 13-minute runtime.
When The Daily Magician shot the above video with Steven, they also recorded a segment where he reacted to the method and added his own handling to parts of the trick. (that arguably make it even STRONGER!)
Included in the discussion:
Steven's full reaction to the effect and method
Steven's thoughts on how to make the last reveal more powerful
Steven's thoughts on how to speed up the dealing process and make the effect pacier (these tips were highly valuable and might change how you perform the effect!)
This product is rated 5.0 of 5.0 stars.
It has received 1 review.