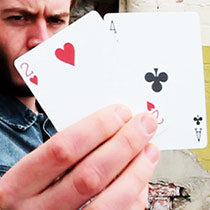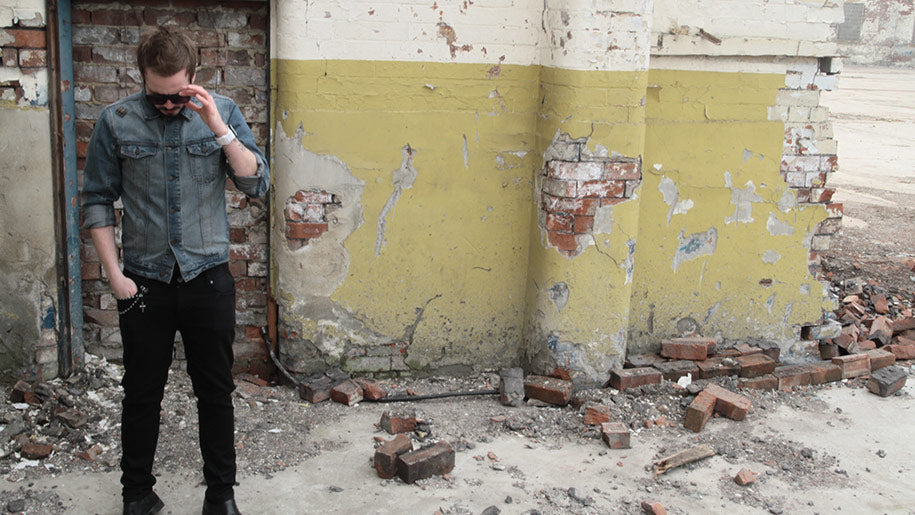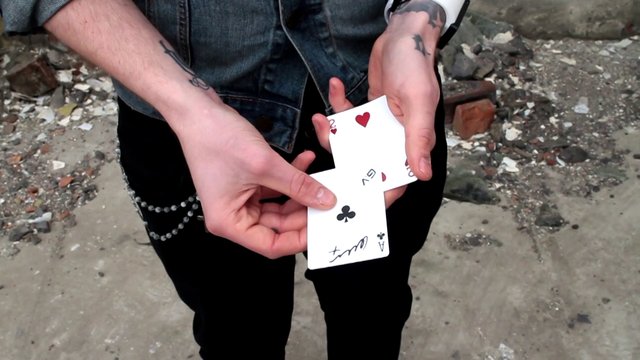 Move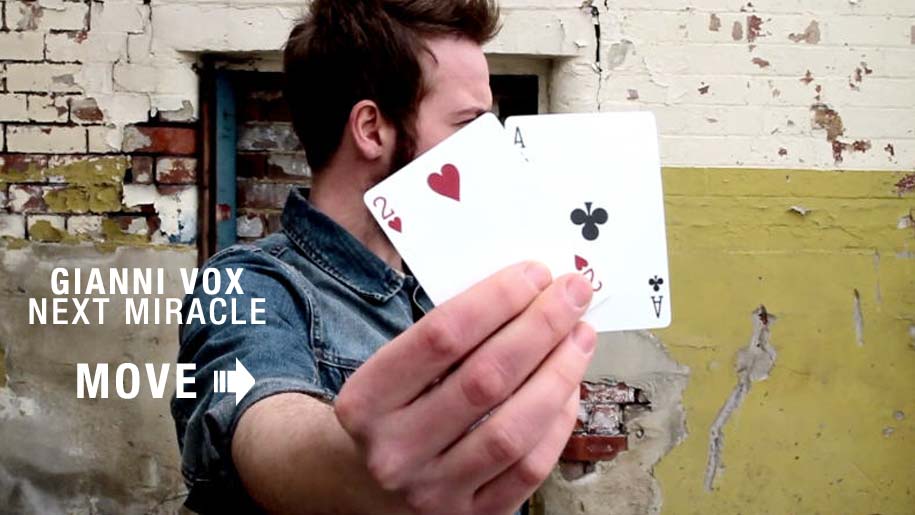 Move
Sale price

$5.00
Regular price
(/)
Gianni Vox's second release with Ellusionist brings cards into the mix.

Move involves two playing cards. The spectator signs one card, you sign the other. Your initials snap and jump from the face of your card, to the face of their signed card.

Two signatures on the face of one card, a souvenir and an impossible story to tell their friends.

Add Move to your repertoire right now.


This product is rated 4.5 of 5.0 stars.
It has received 45 reviews.
Summary
Wow, just wow. This trick itself is amazing, it gets great reactions from people and the method is so simple. Not to mention that Gianni Vox teaches it very well with alternative handling. The cut from the video didn't really bother me like other people because i thought it was necessary.
Summary
I think that the trick itself is great, but the advertisement video cuts to hide the cleanup, which kind of falsely advertises the magic. On the other hand, Gianni Vox teaches it very well, and even teaches a few alternative handlings, and for 5 dollars it's a very good buy.
Summary
amazing, simple and effective trick for the price of a coffee. highly recommend this trick.
Summary
This Trick is is pretty sick...very visual and looks like pure magic. I perform the trick holding a deck instead of just holding the signed cards, i feel like its a better handle....for 5 bucks buy it for sure
Summary
I sat here and watched the trailer for this video for at least an hour straight. I couldn't figure it out, I'm no Houdini, but after I watch a trick a few times, Its usually apparent. This effect is great and always trips people out. It's well worth it for Five bucks. Add to Cart.
Summary
Gianni Vox is amazing i love this trick its simple to do and it freaks people out
Summary
OMG I just got this a few weeks ago and showed it to people and its simply BEAUTIFUL...
Summary
I love this! It is easy and simple to learn I was doing this as soon as I learnt it
Summary
This effect by Gianni Vox is absolutely amazing! The effect is clean and beautiful and simple to learn and perform, for such a simple idea and set up you can achieve such amazing reactions and push your effects and your routine to the edge of impossibility. I have been using this effect as an opening effect and an ending effect and Move still receives amazing responses. Whatever your style of magic this effect is well worth the price and you should purchase it right away. you can implement this effect into so many different routines and performances.
Well done Gianni Vox for the amazing effect and the in-depth explanation of how it works!
Summary
An exceptional effect! A very good routine for everyone!